Historical Society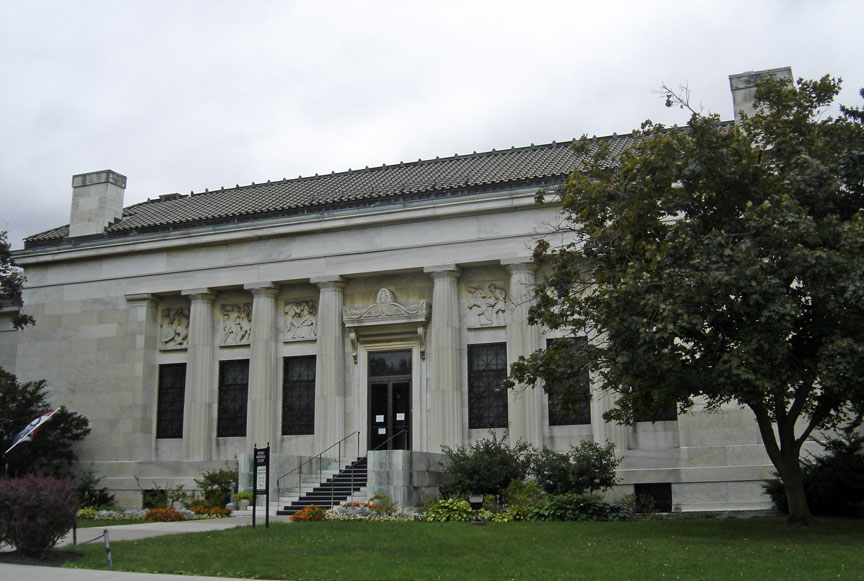 New York State Pavilion
The Buffalo and Erie County Historical Society is located on Nottingham Court in the city of Buffalo, just east of Elmwood Avenue, north of the Scajaquada Expressway, in the northwest corner of Delaware Park. It occupies the building constructed in 1901 as the New York State pavilion for that year's Pan American Exposition, the sole surviving permanent structure from the exposition. As planned, the (then) Buffalo Historical Society moved into the building after the exposition.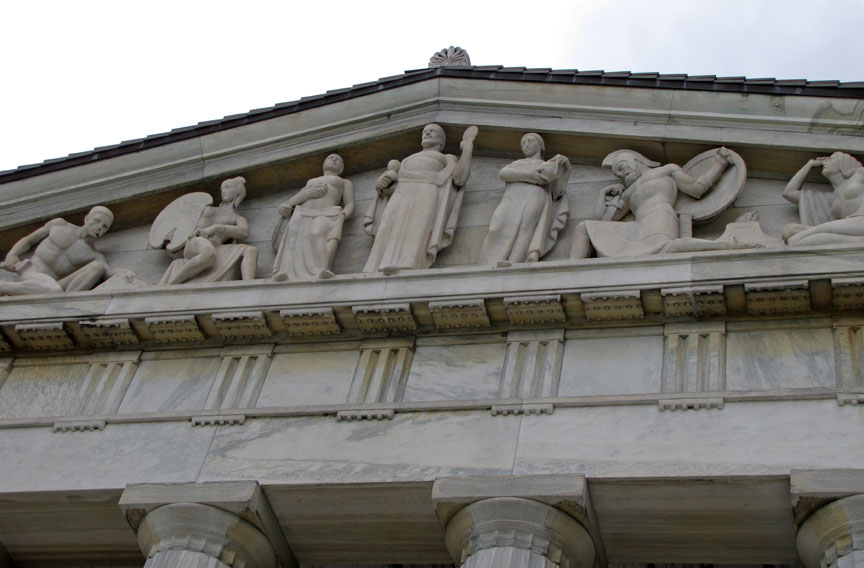 Designed by Buffalo architect George Cary (1859–1945), its south portico is meant to evoke the Parthenon, in Athens. In 1987, it was designated a National Historic Landmark.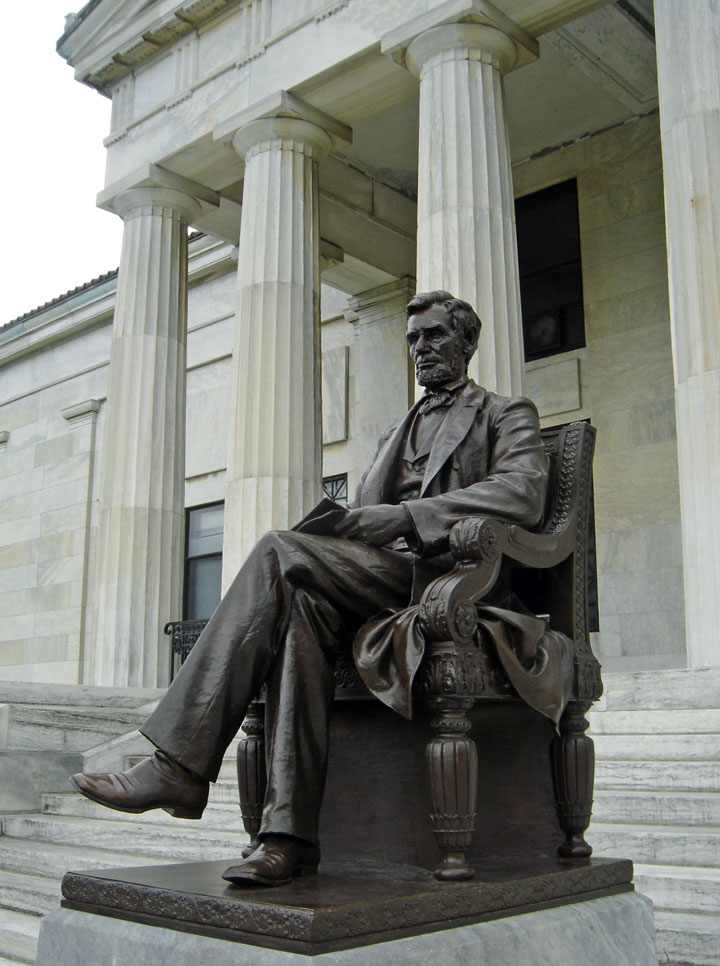 Founded in 1862, the Buffalo Historical Society's first president was Millard Fillmore. It has hosted observances of Lincoln's Birthday for over a century. The Society changed its name to the Buffalo and Erie County Historical Society in 1960. Its exhibits, programs, and library materials are a magnet for schoolchildren, families, students, educators, genealogists, and house researchers.
Text from Wikipedia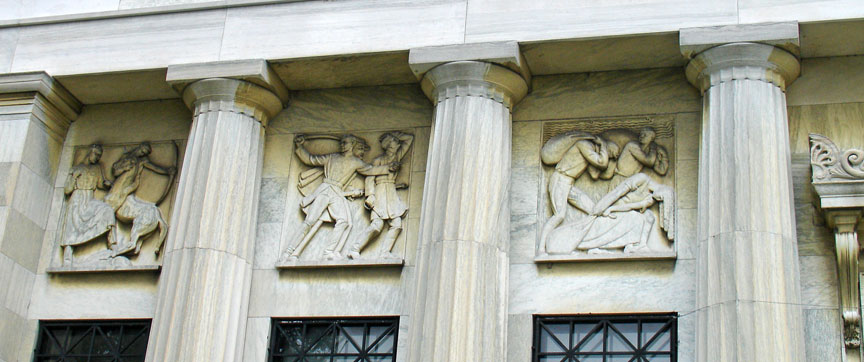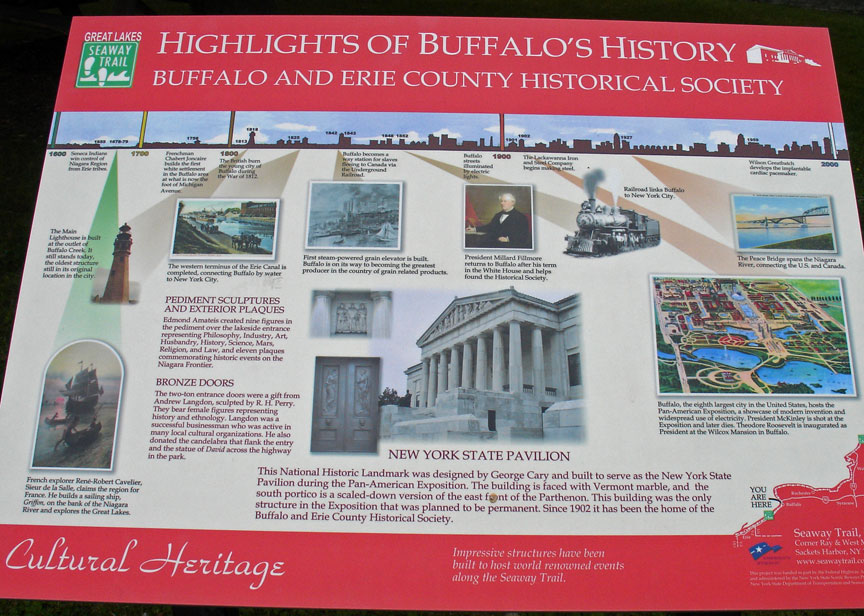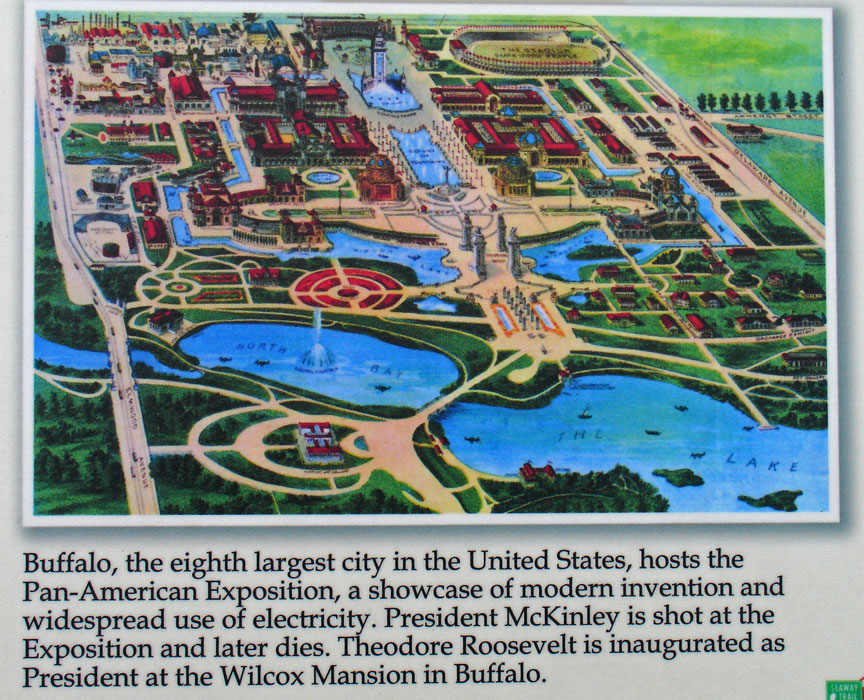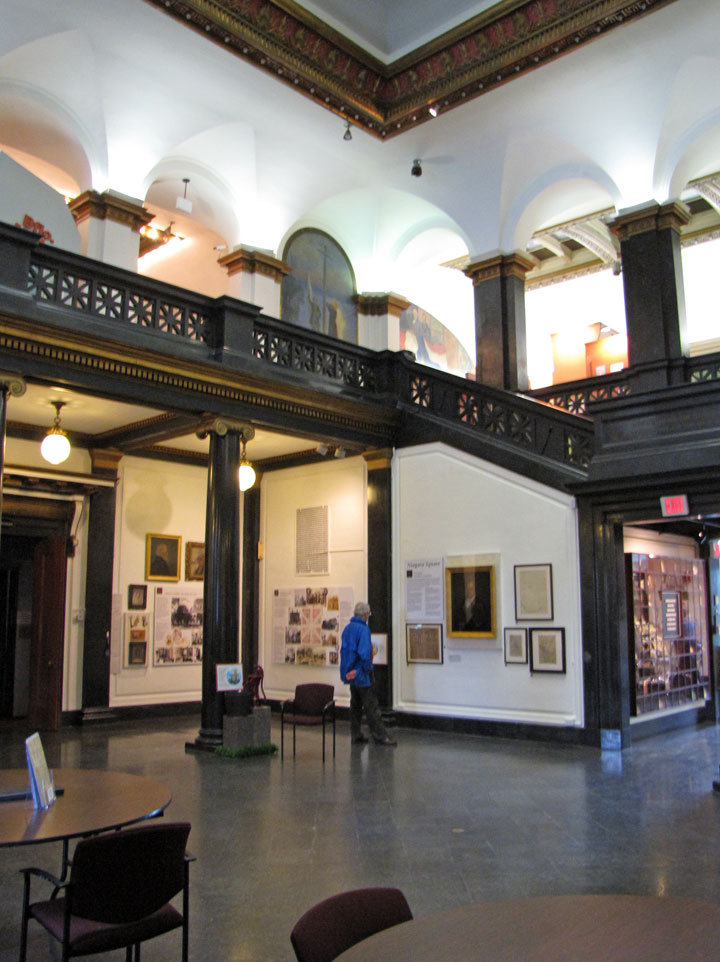 interior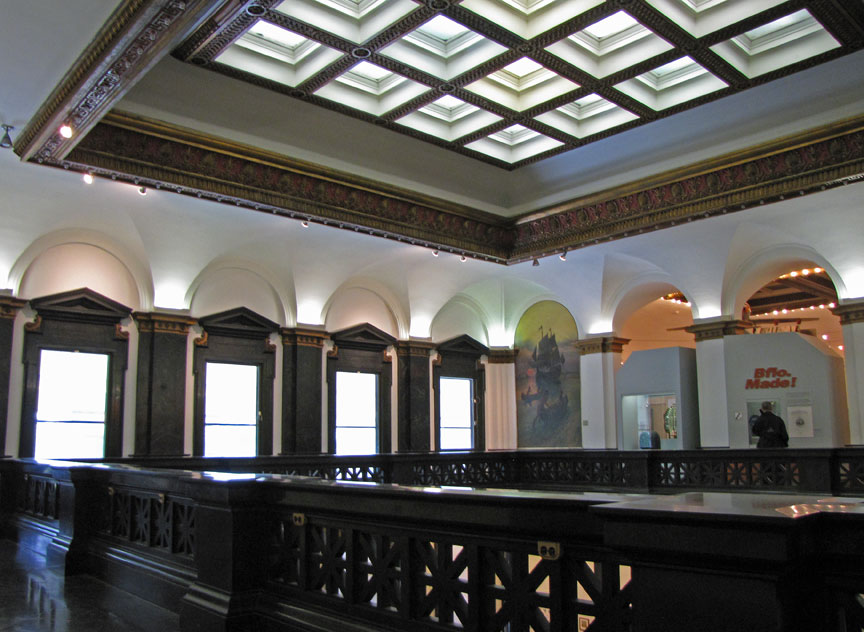 second floor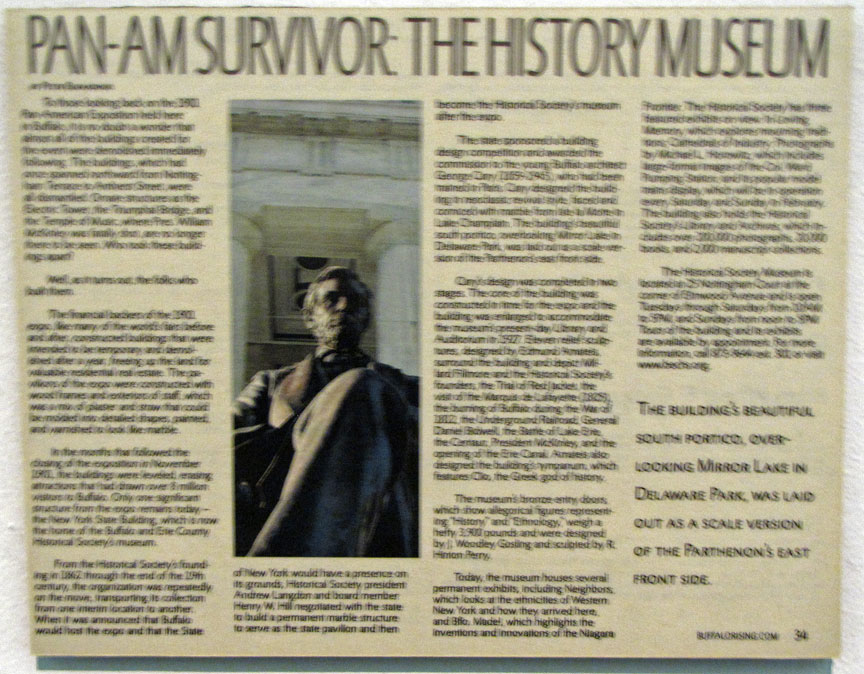 Pan American Exposition survivor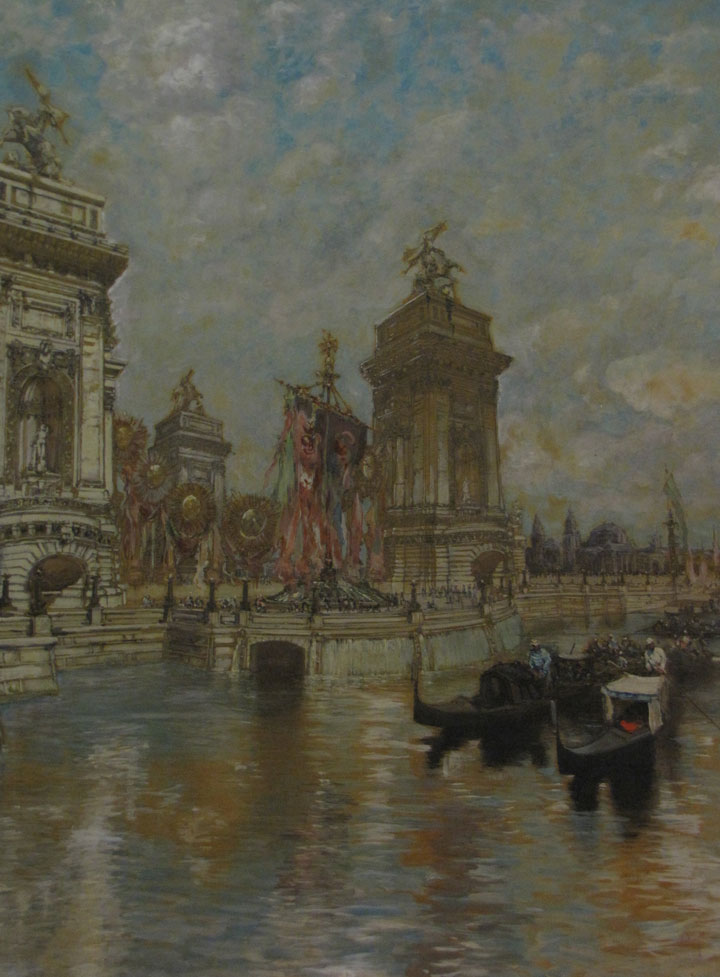 Pan American Exposition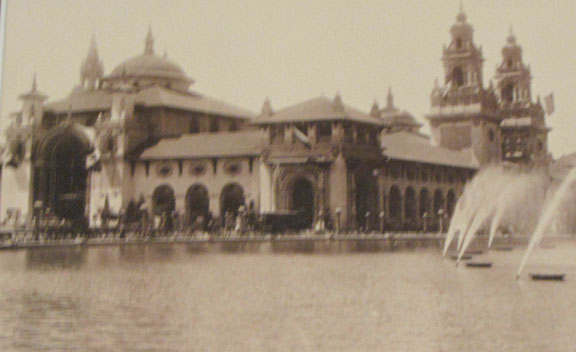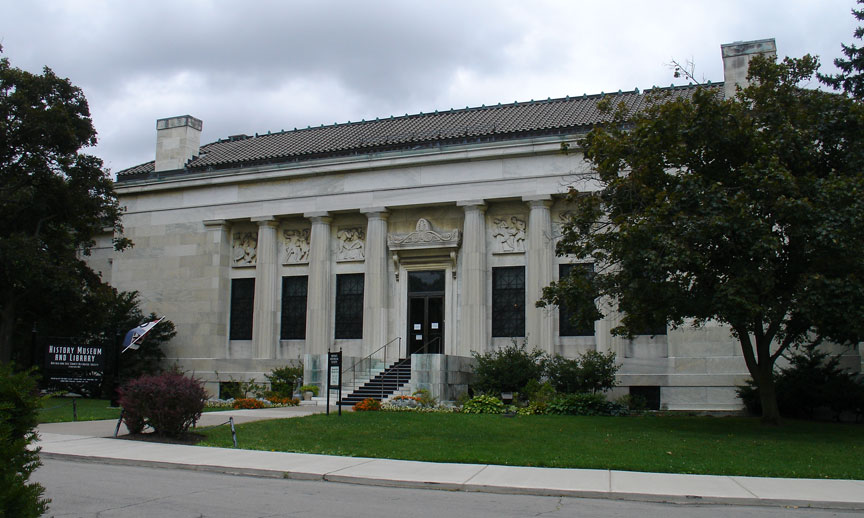 now the Buffalo and Erie County Historical Society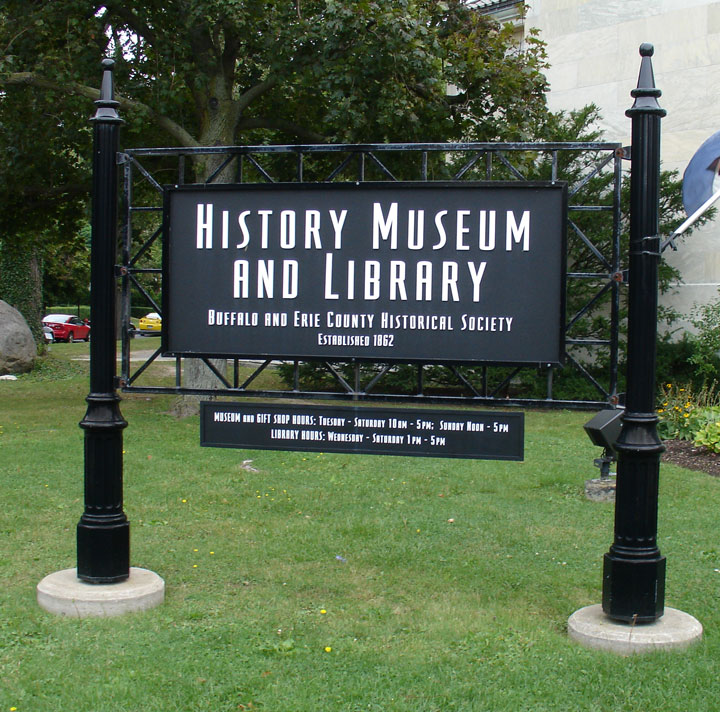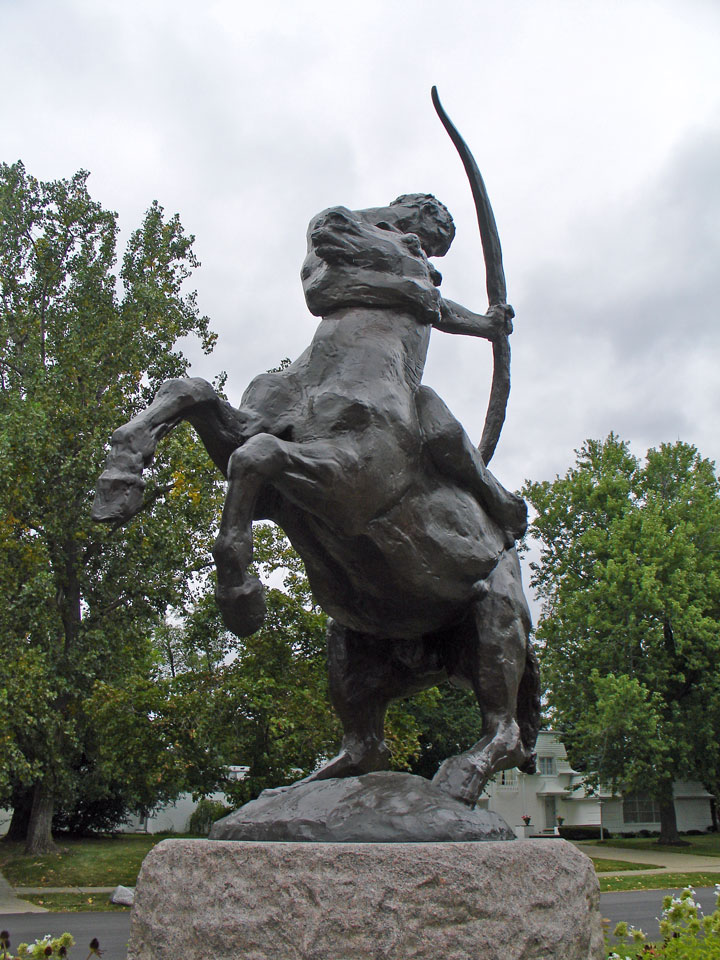 The Centaur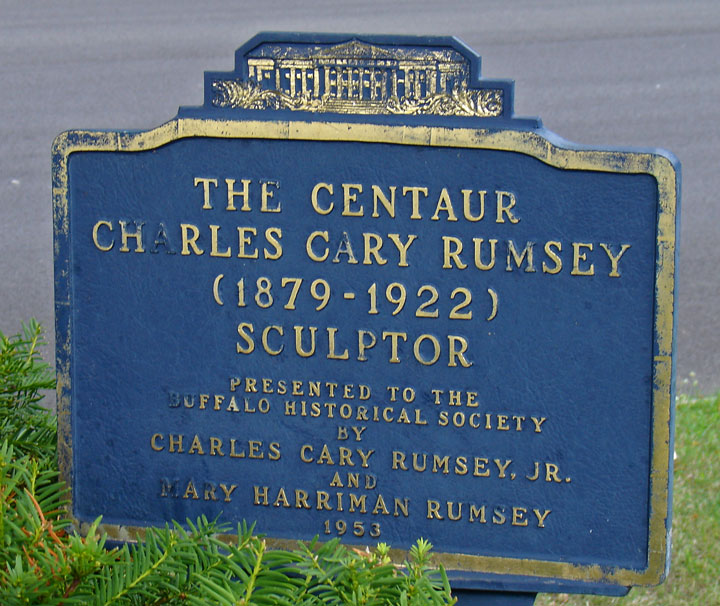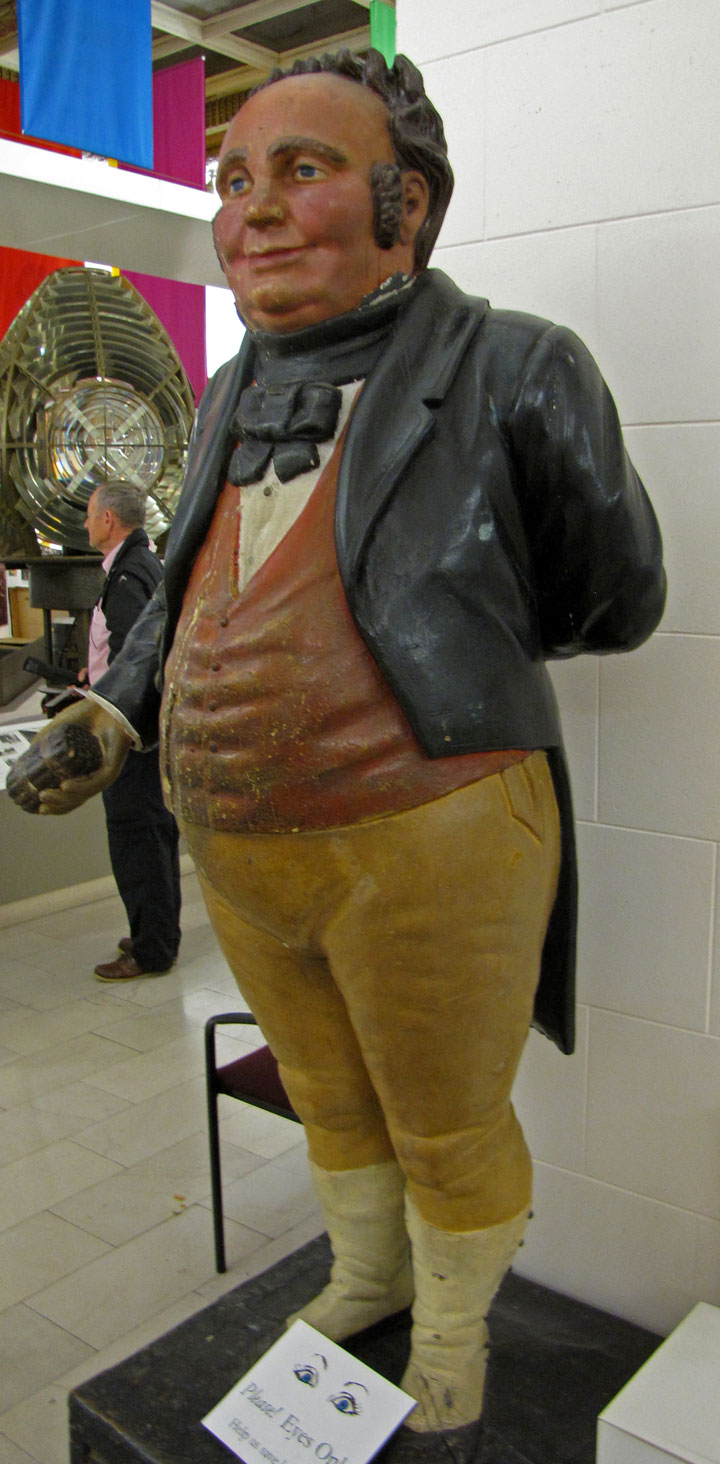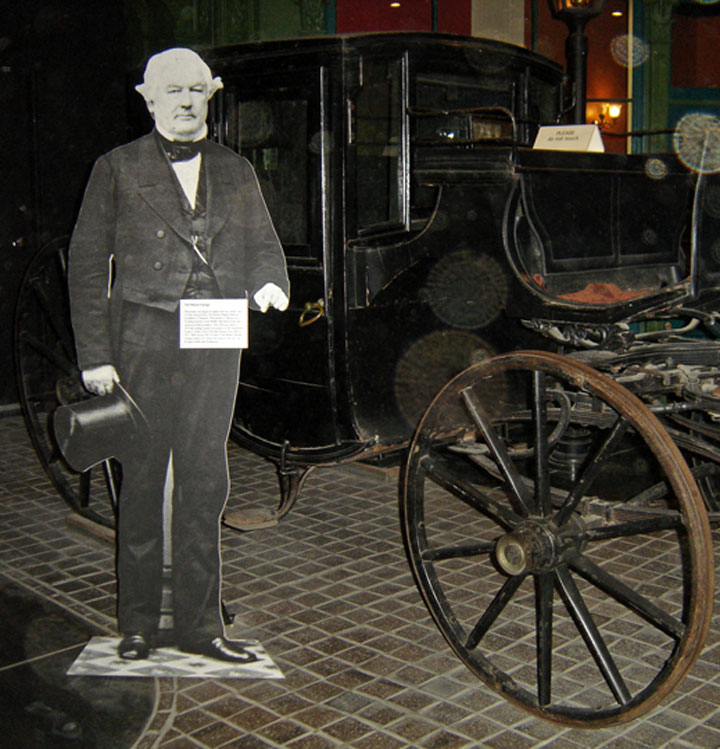 The Fillmore Carriage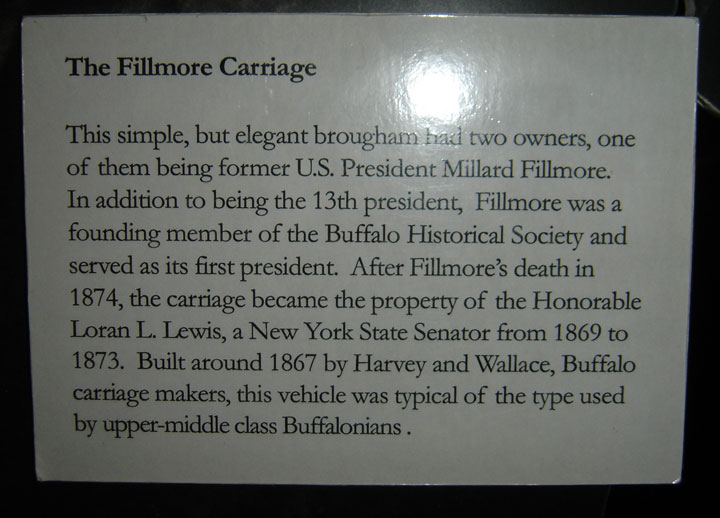 ---
Buffalo and the Erie Canal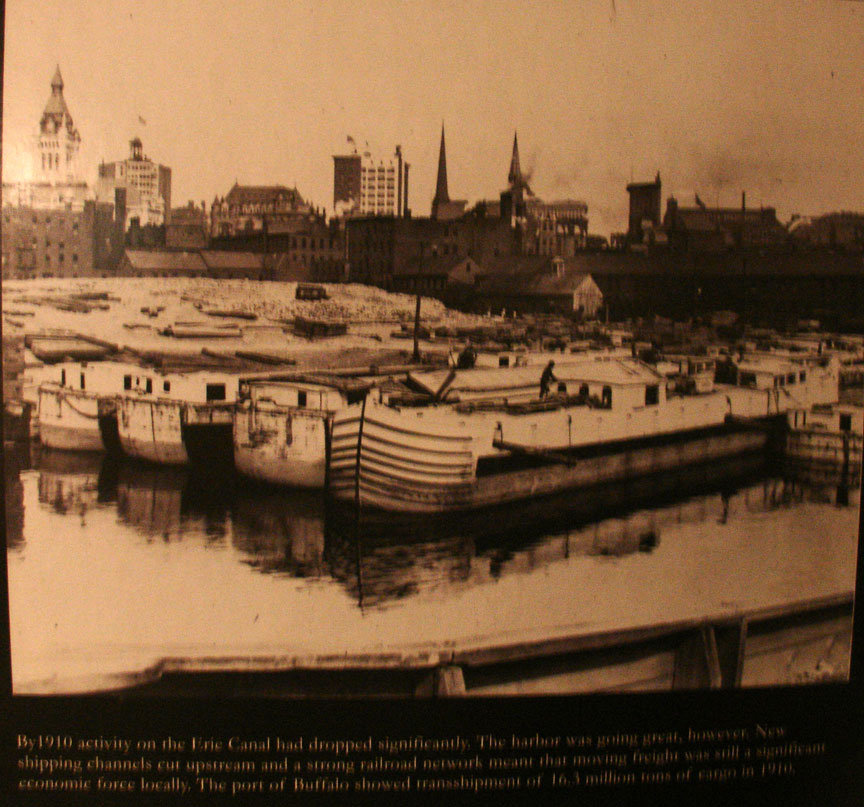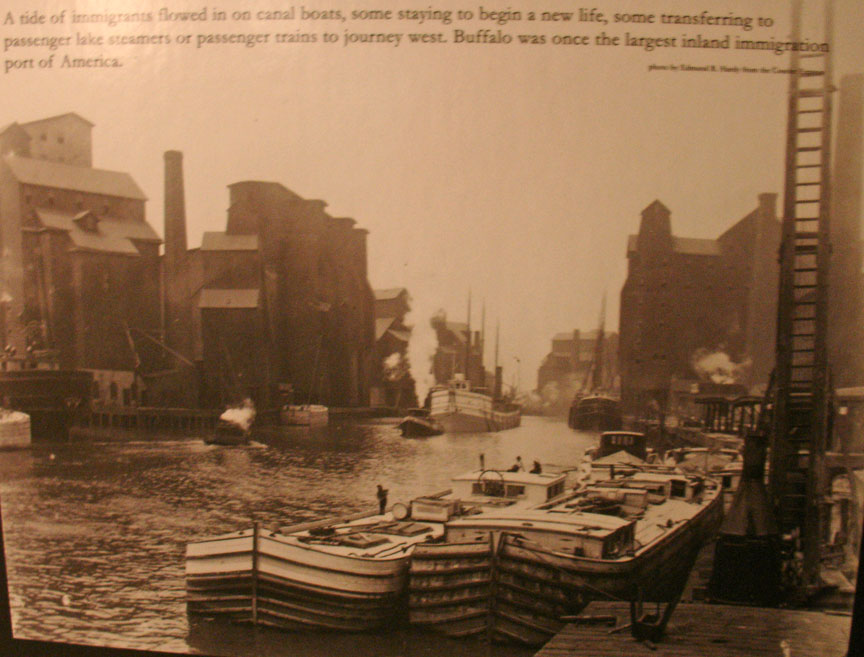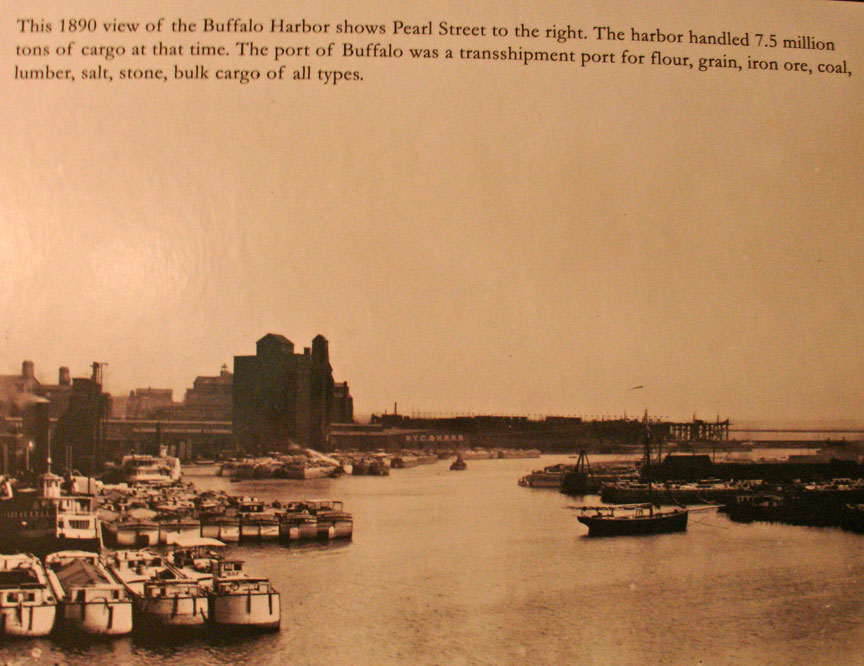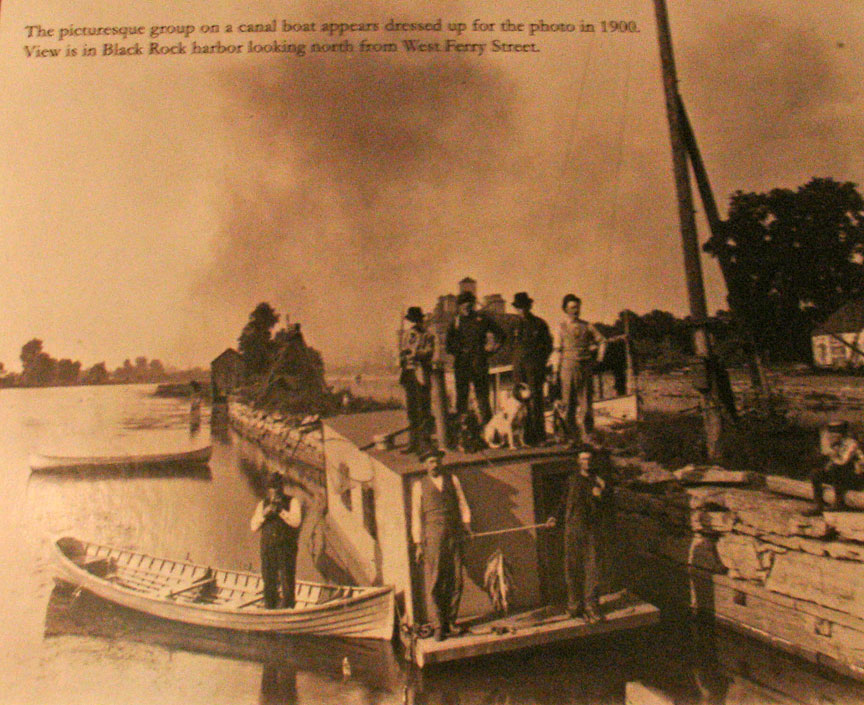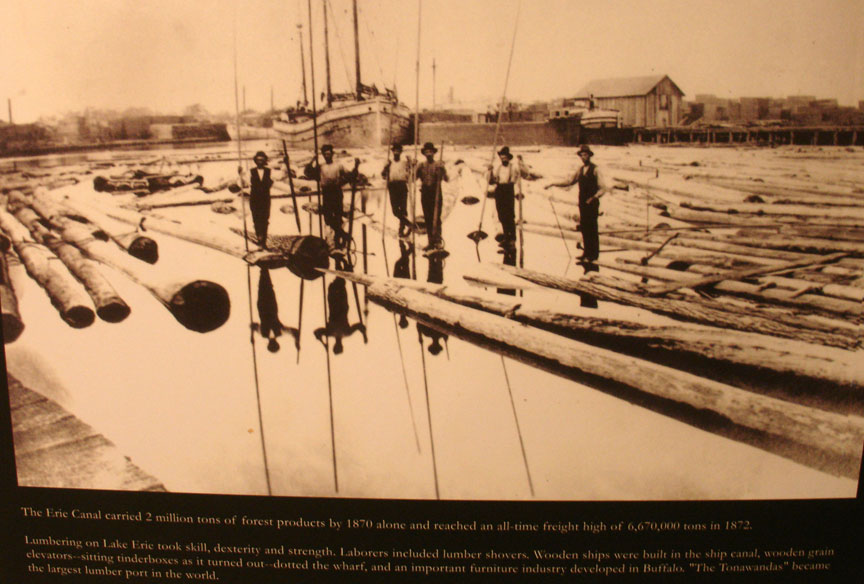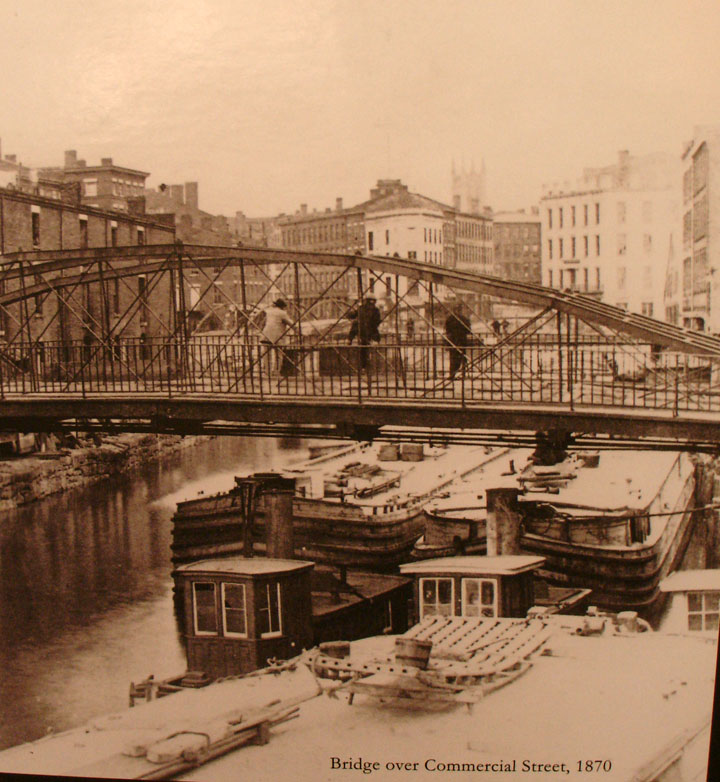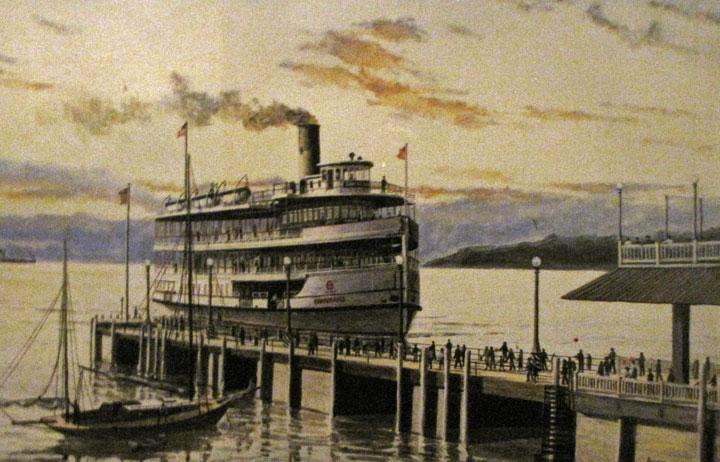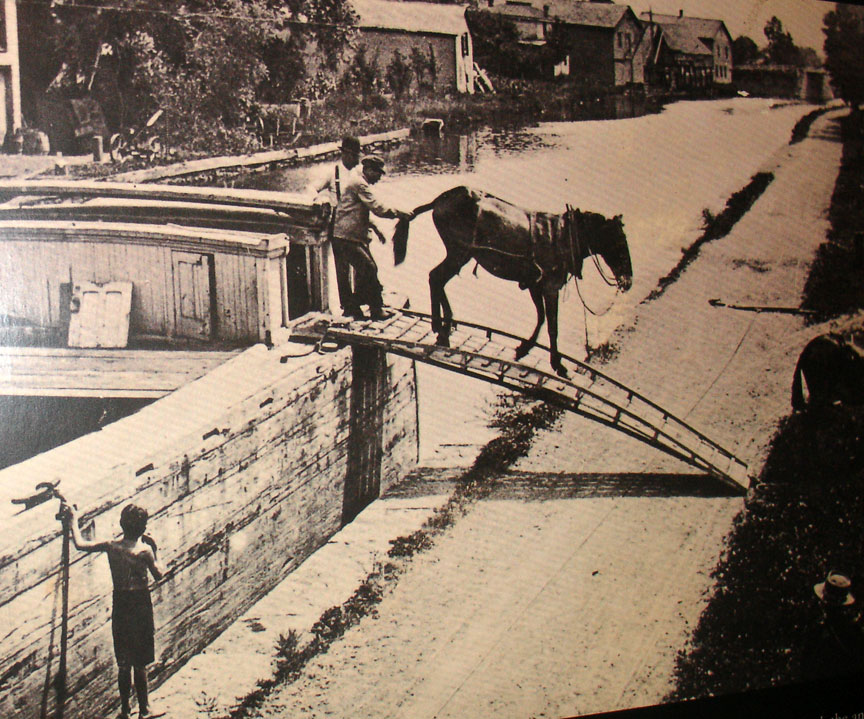 tow mule replacement coming from the on board pen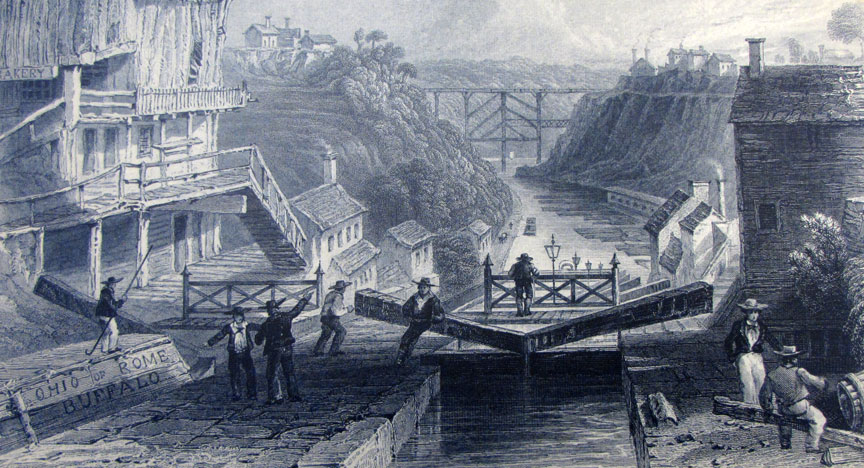 Erie Canal lock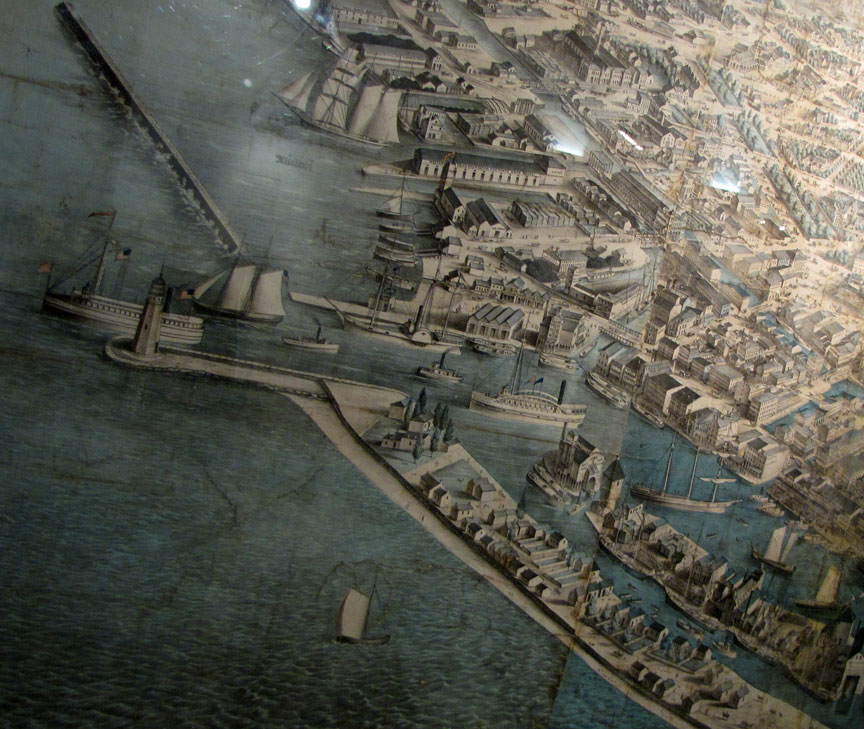 Buffalo harbor
---
---