Adirondack Scenic Railroad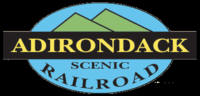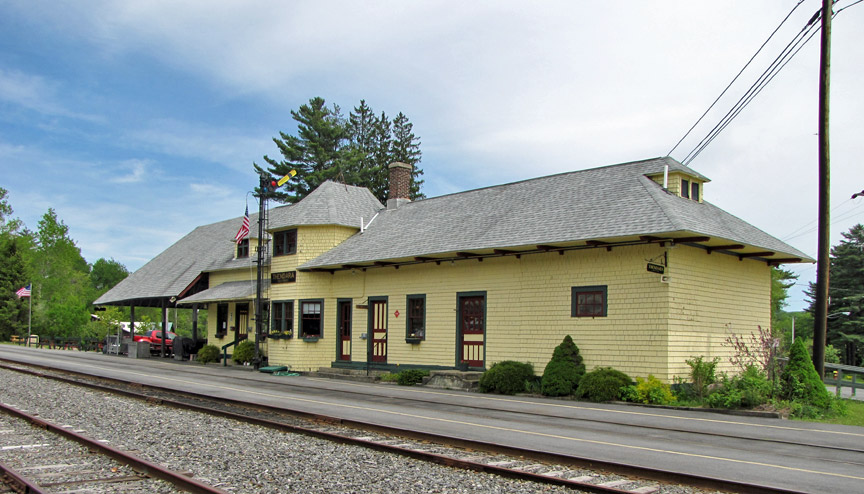 Thendara station
The Adirondack Scenic Railroad is a tourist railway located in Adirondack Park that runs during the summer months from Utica to Thendara, and from Saranac Lake to Lake Placid. During the Winter, the entire line (including the Saranac Lake to Old Forge section) is used as a snowmobile trail.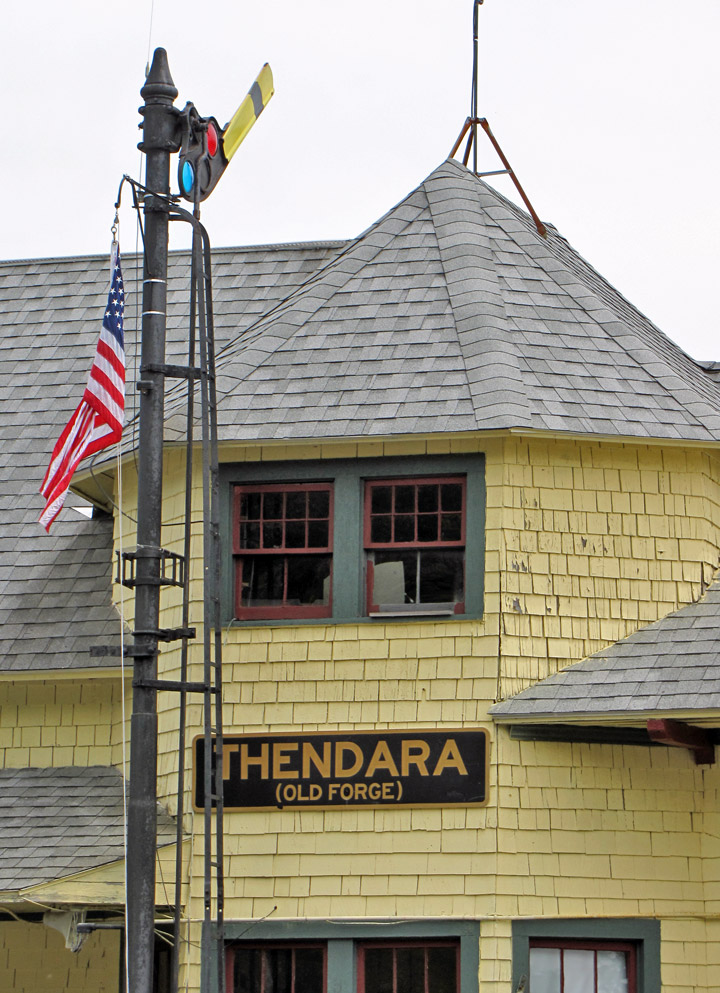 The Adirondack Scenic Railroad is now operating over 70 miles of track and has inspired the restoration of historic stations in Holland Patent, Remsen and Tupper Lake. There are plans to extend operations through to Tupper Lake. The line is not used for any freight traffic.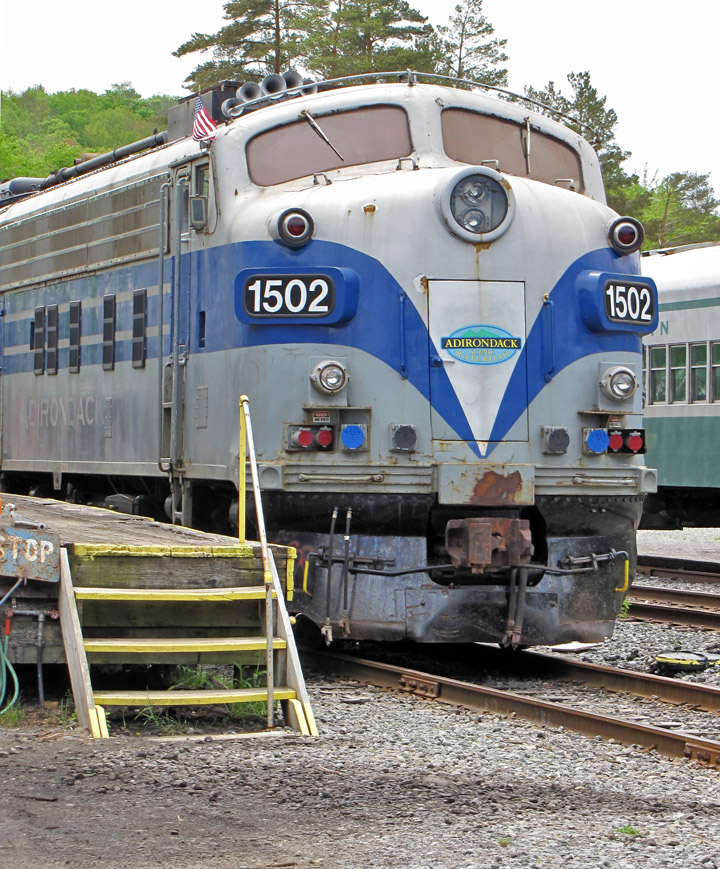 The line itself was originally built by William Seward Webb as the Mohawk and Malone Railway, which was subsequently bought by the New York Central. The railway was abandoned until 1992 when restoration began with a short, 4-mile section from Thendara to Minnehaha, New York. The section was approved and was demonstrated that year on Independence Day. At this time, it was called the Adirondack Centennial Railroad. In 1994, after gaining popularity, it was renamed the Adirondack Scenic Railroad, and has run under that name every year since.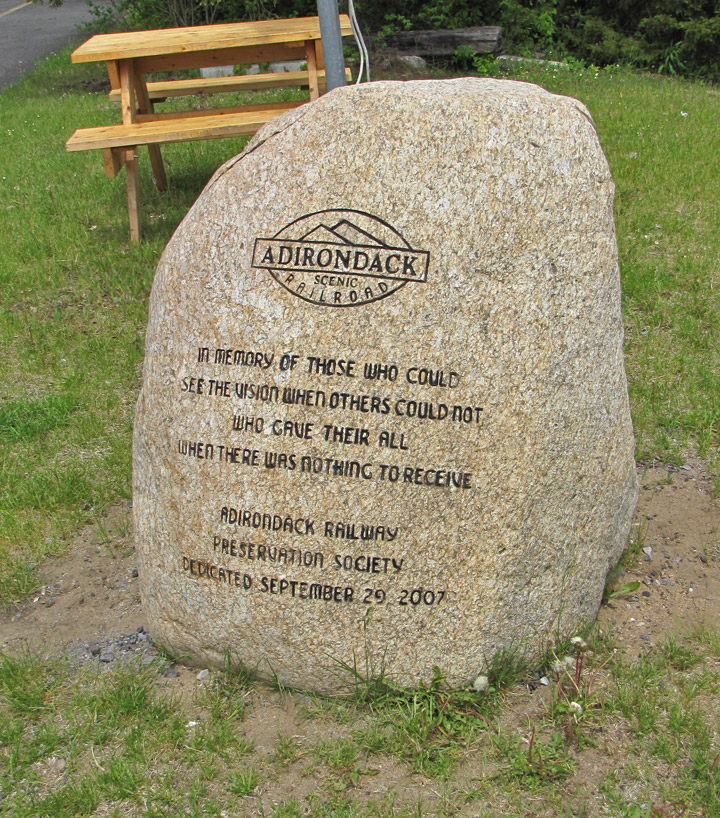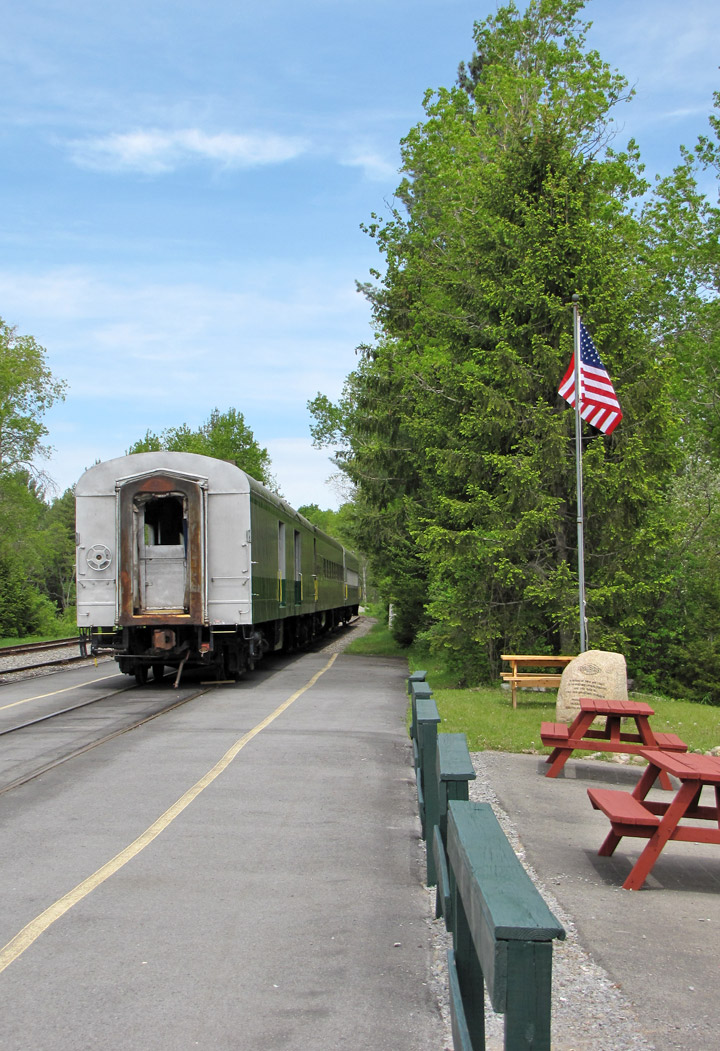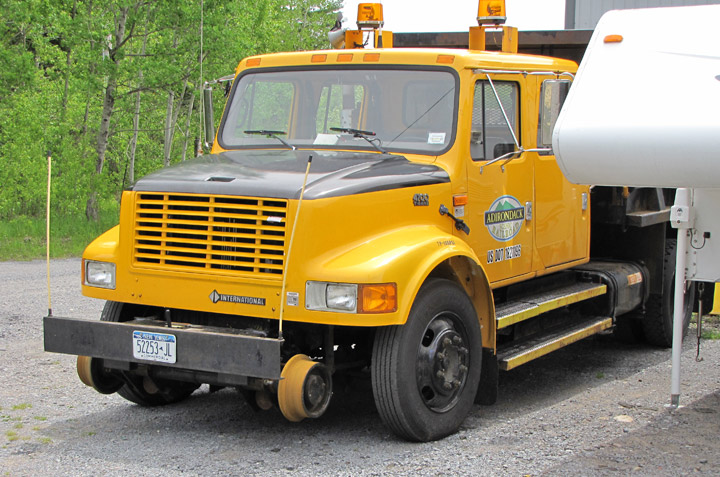 rail maintenance vehiclele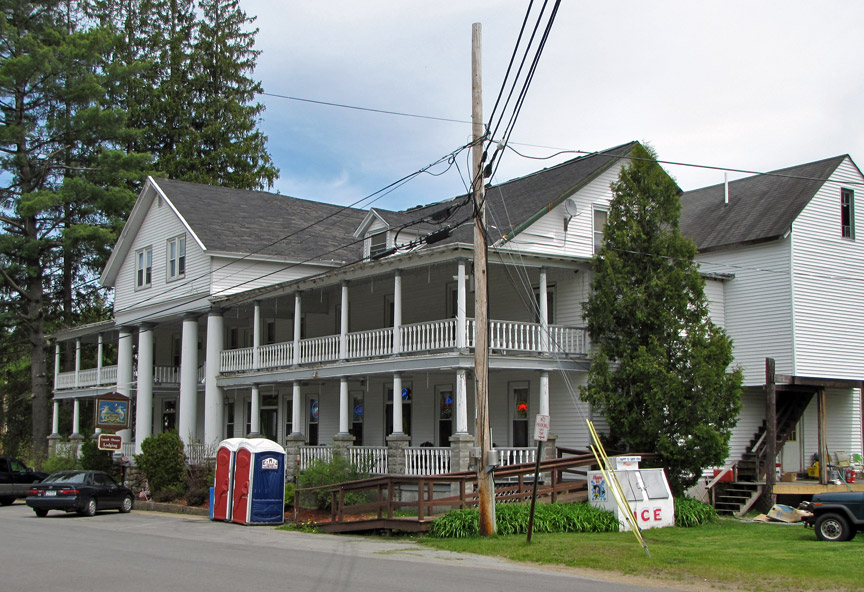 VanAuken's Inne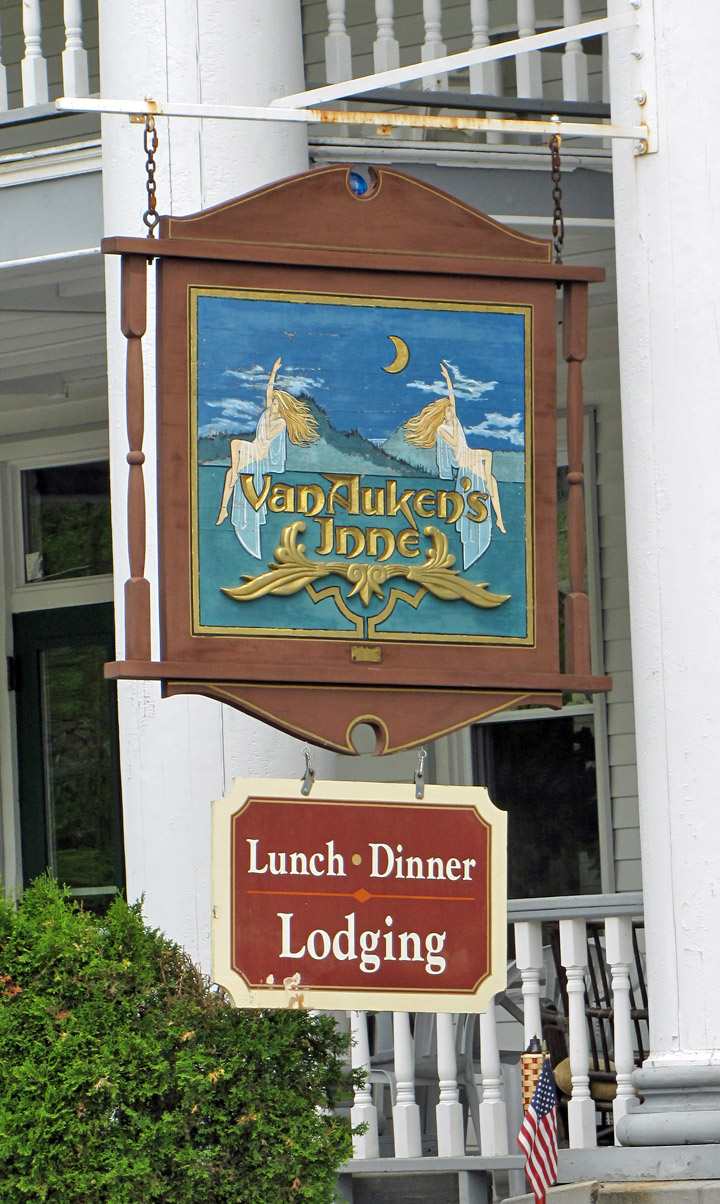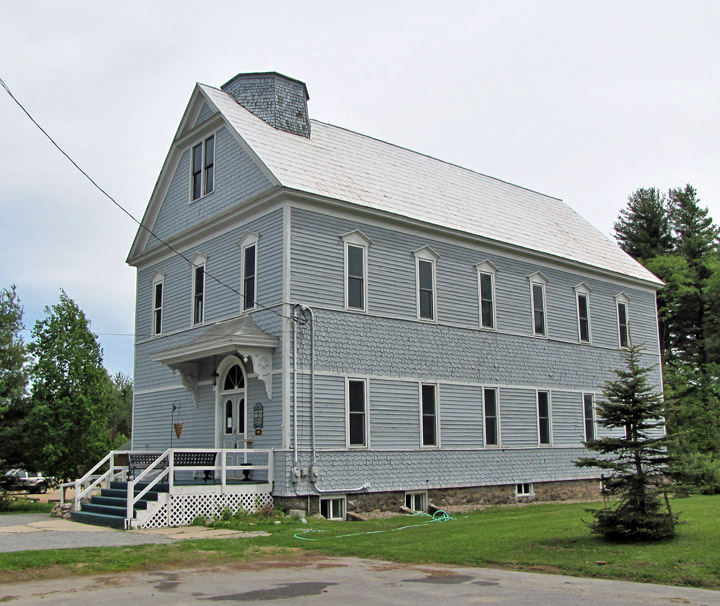 Fulton Chain Town Hall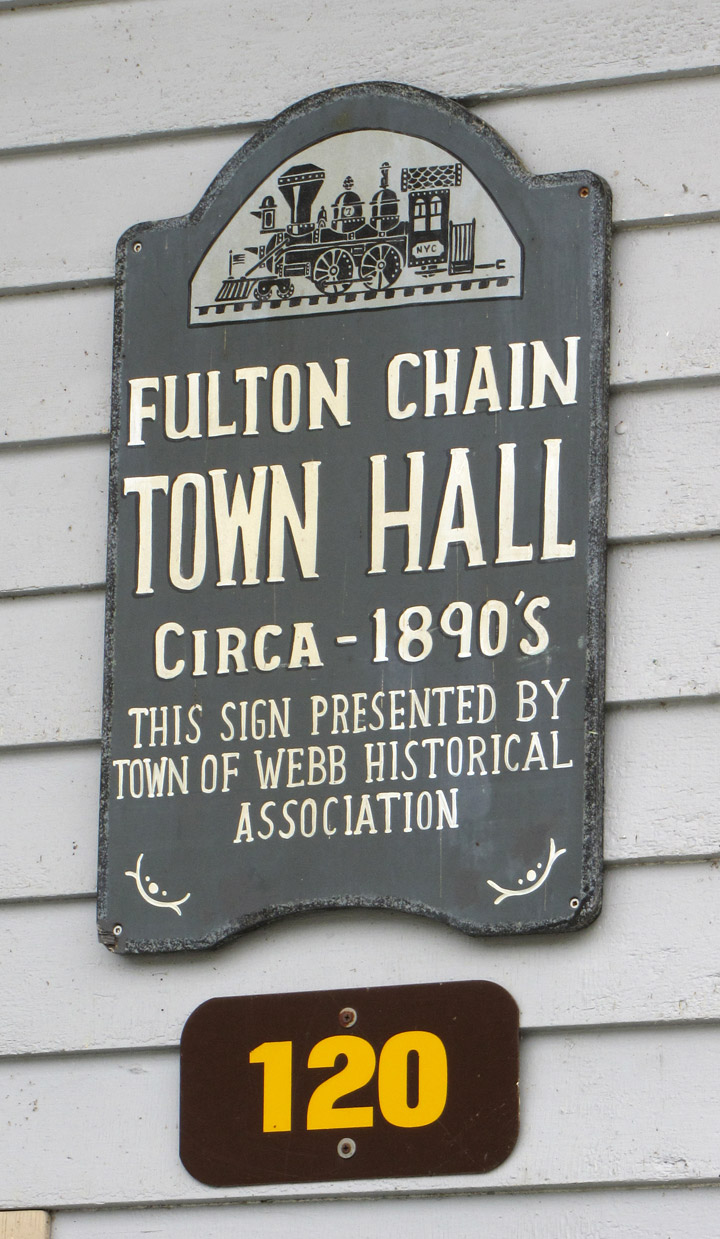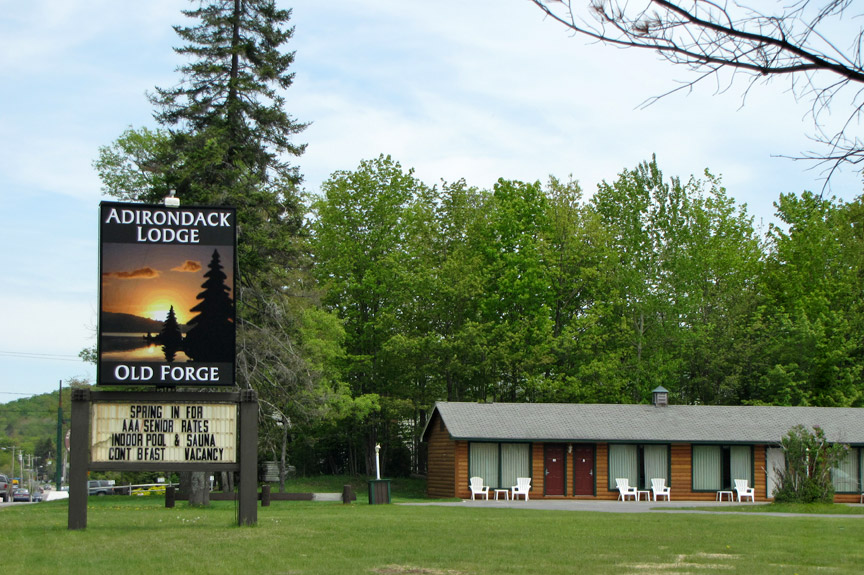 an Adirondack Lodge
---
---