Herkimer Home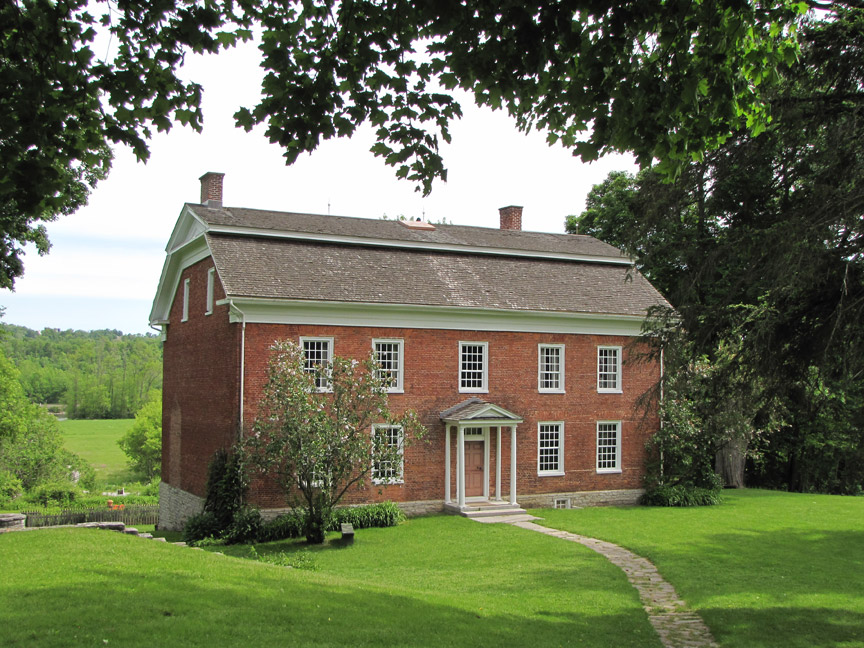 Herkimer Home
Johan Jost Herchhcimer was one of a number of refugees from the German Palatinate who, in 1725, settled at German Flatts south of the present village of Herkimer. He was an industrious farmer who also engaged in trade and transport on the Mohawk River, and held important contracts to provision the military garrison at Oswego. As a major Mohawk Valley landowner, he acquired over 5,000 acres of land south of the Mohawk, which included the strategic "carrying place" or portage around Little Falls. It was here, about 1752, that his eldest son Nicholas established a farmstead.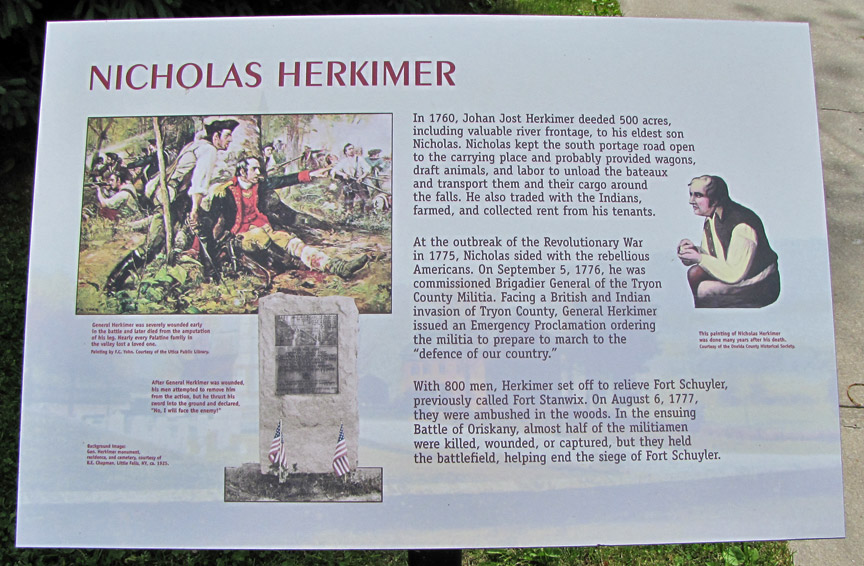 Nicholas Herkimer pursued his own interests in farming and trade, which were particularly profitable during the French and Indian Wars. About 1764 he was able to replace his earlier dwelling with a fashionable English Georgian style mansion, now known as Herkimer Home. This residence on the frontier was unusually grand and as remarkable then as it is today, a unique example of colonial Mohawk Valley architecture.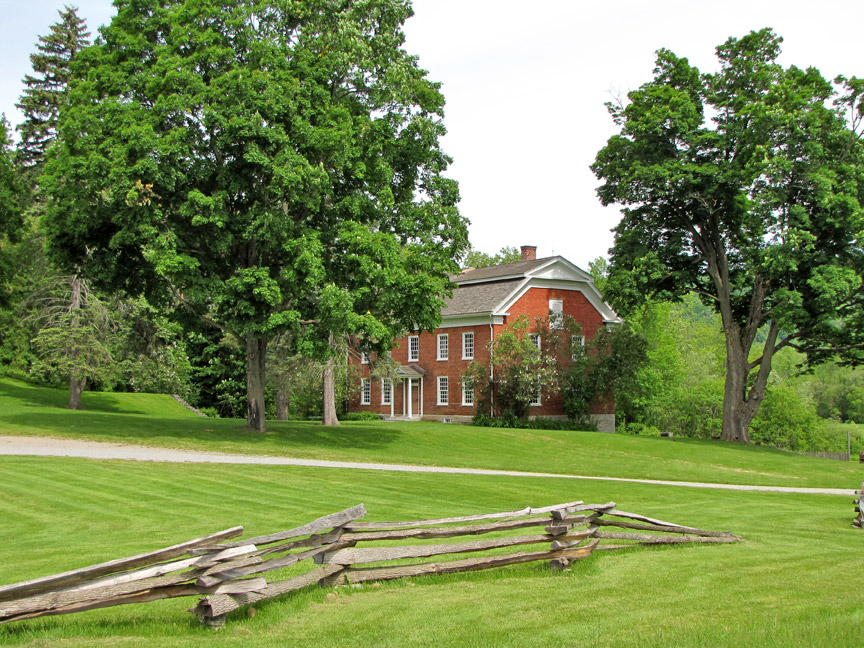 By the 1770s , Nicholas Herkimer had become the wealthiest and most prominent member of the Mohawk Valley's German-American community and was active in local civil affairs. Herkimer gained military experience as a captain of militia during the French and Indian Wars. At the outbreak of the Revolution, firmly embracing the American cause, he was elected chairman of the Tryon County Committee of Safety and commissioned brigadier general, commander of the county's militia.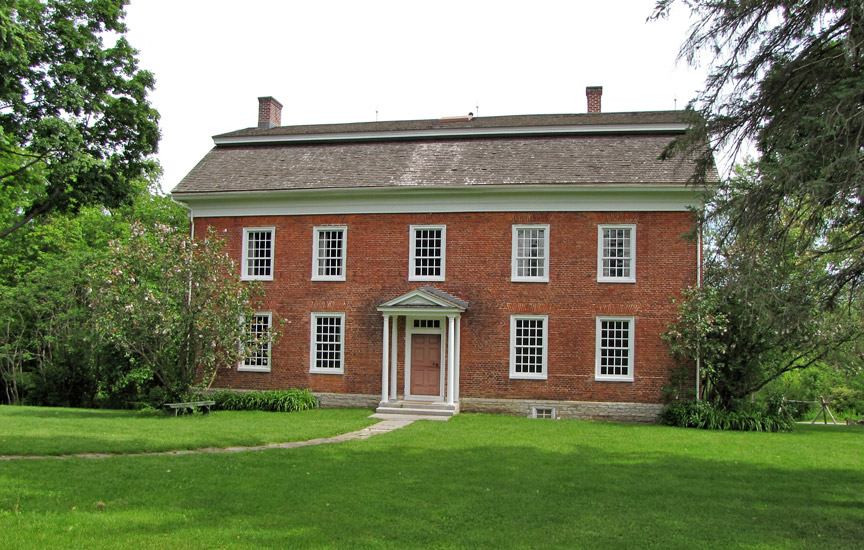 Herkimer's place in history was assured by his legendary courage during the crucial summer of 1777, when the three-pronged British attack on New York posed particular danger to the sparsely settled Mohawk Valley frontier. On July 10 the advance of British Colonel Barry St. Leger's troops on the Americans at Fort Stanwix was reported. Despite the considerable reluctance of the settlers to muster in their own defense, Herkimer managed to rally 800 men and boys by August 4, and hastened toward the besieged fort. Two days later, in a marshy ravine west of the Indian village of Oriskany, Herkimer and his men were ambushed by Iroquois and British-allied Loyalists, one of whom was the general's own brother, Johan Jost. Almost at the outset, Herkimer was seriously wounded in the leg, but he managed to keep command of his militia, which held its ground despite fierce hand-to-hand combat.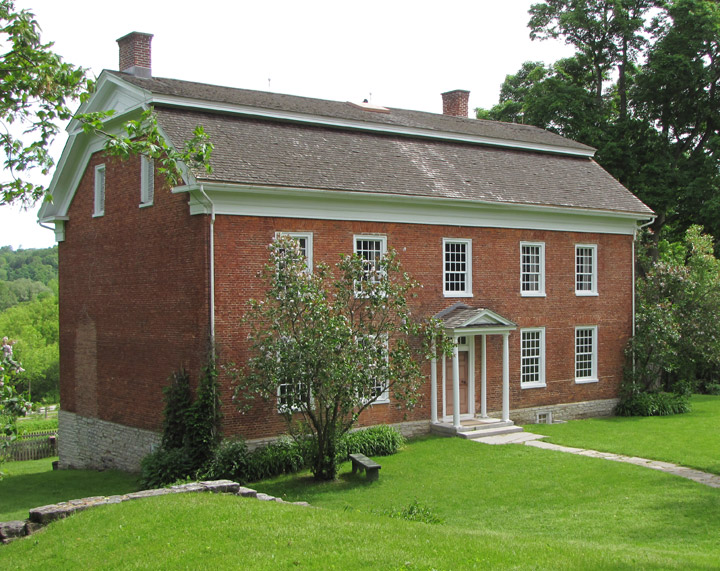 After the six-hour battle, in which heavy losses were sustained, Herkimer was carried back to his home, where about ten days later his leg was unskillfully amputated. Reading from his Bible, he died calmly a few hours later. Immediately regarded a hero and a martyr to the cause of American freedom, his home became a shrine to chroniclers of the American Revolution.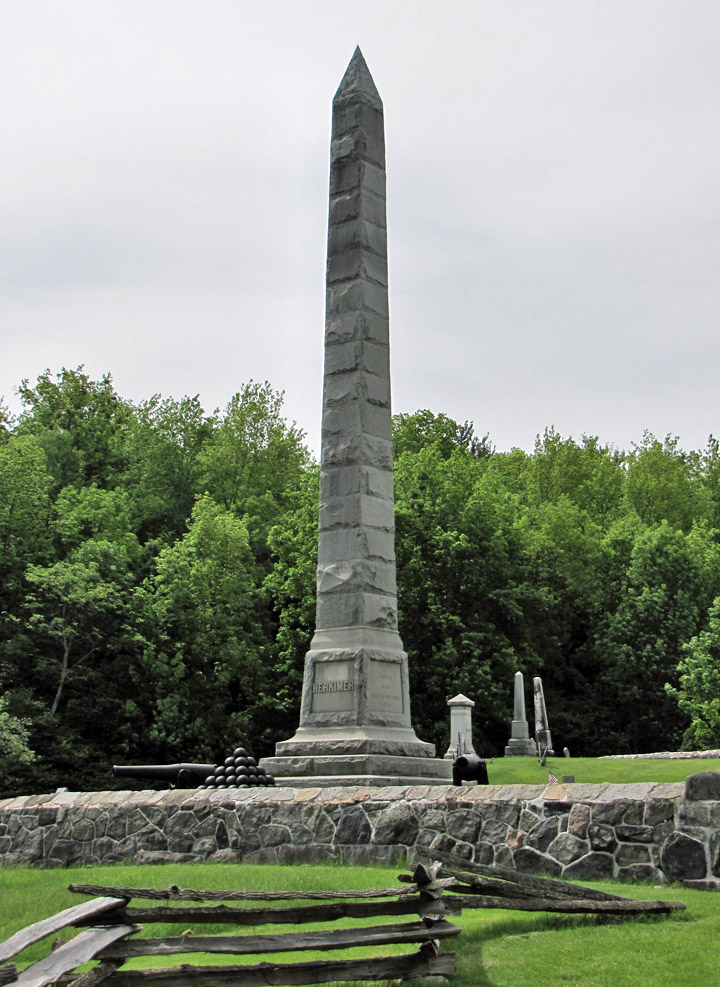 Herkimer had no children so his home passed to his brother George, whose son John sold it out of the family in 1814. It changed hands six times after and, in considerable disrepair, it was acquired by the State of New York in 1913.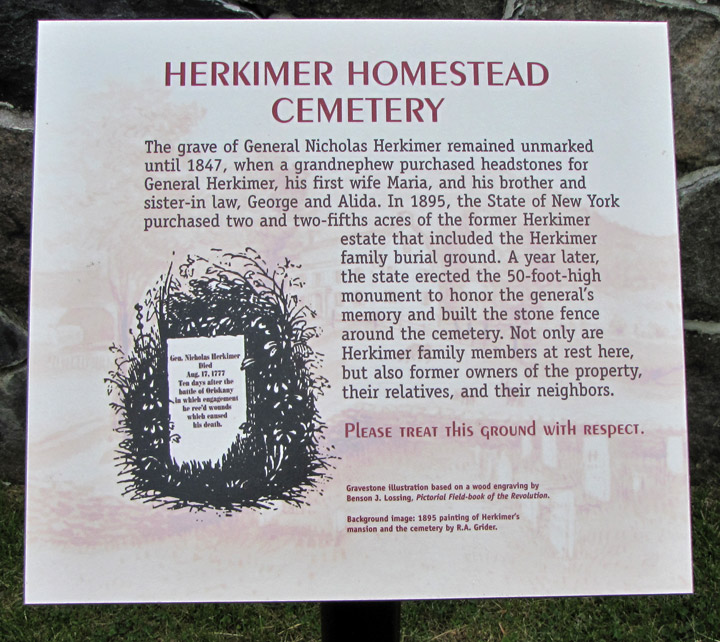 Preservation was begun in 1914, and in the 1960s a major restoration was completed, although elements of architectural alterations made in the nineteenth century remain.
Text from the state historic site brochure.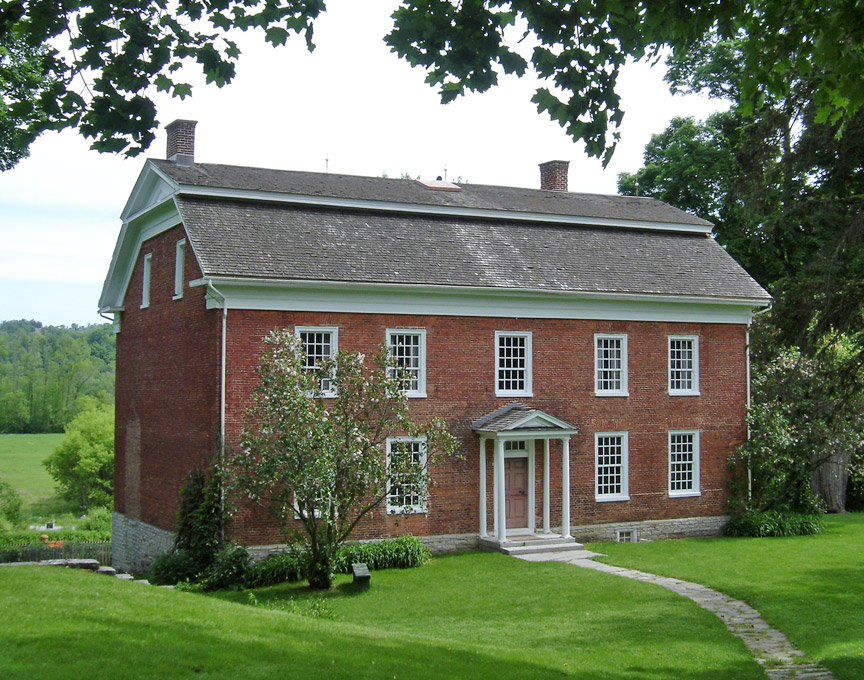 the homestead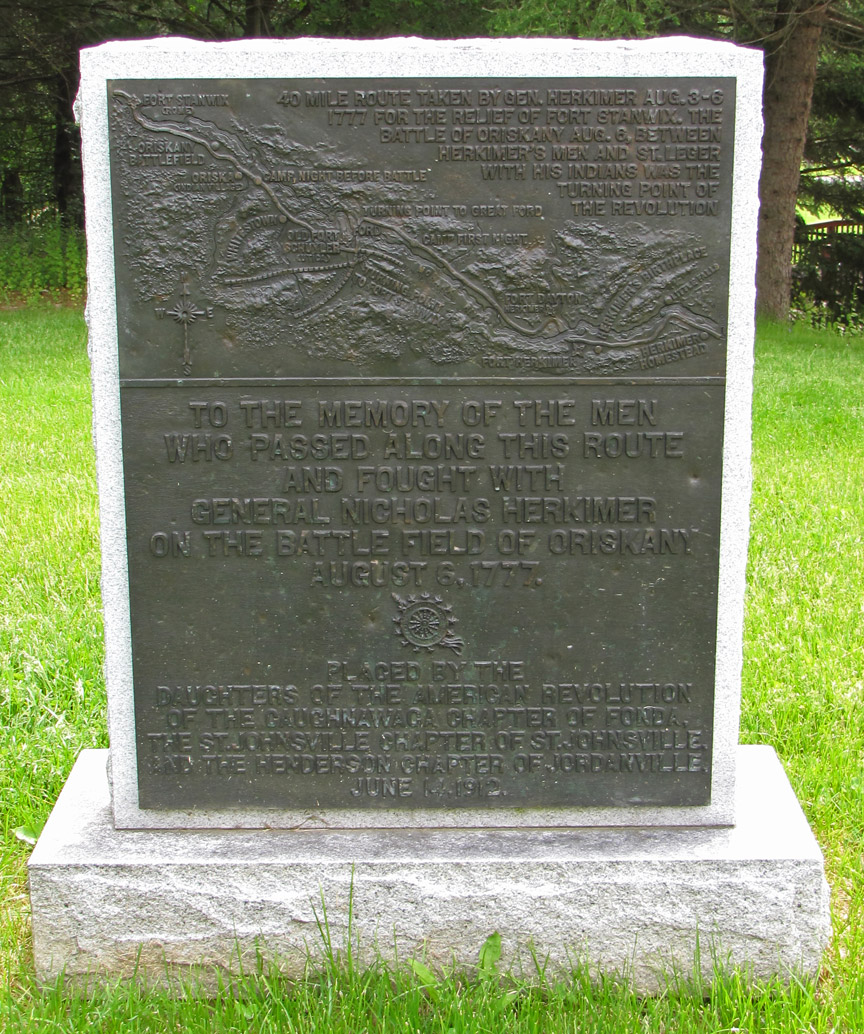 Oriskany campaign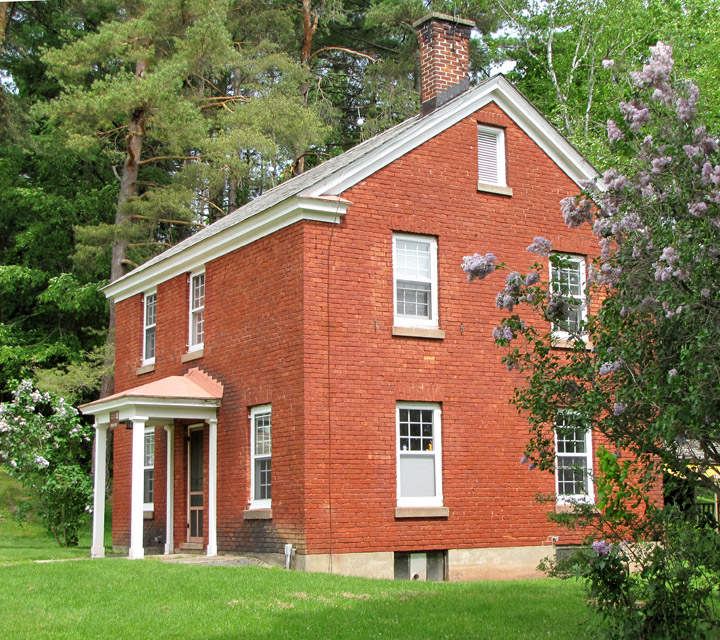 another building on the site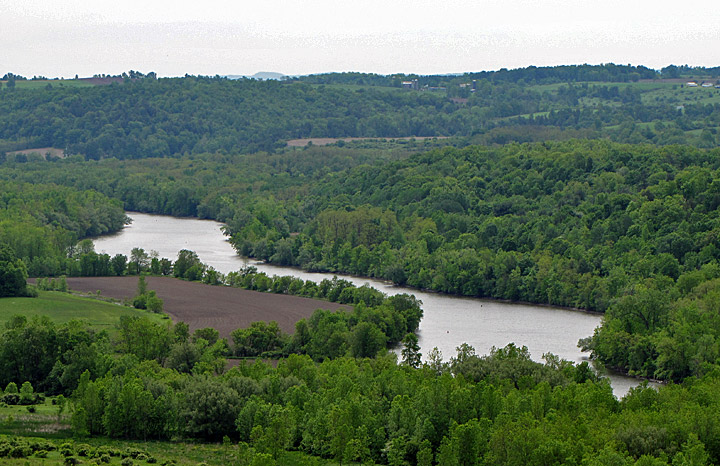 Mohawk River Valley
---
---