Adirondack Mountains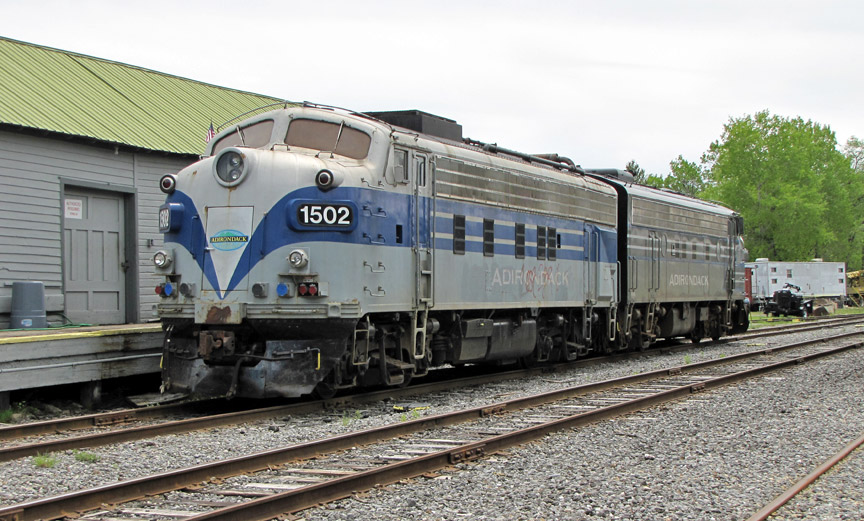 Adirondack Railroad
More Photos of the Adirondack Railroad
The Adirondack Mountains are a mountain range located in the northeastern part of New York, that runs through Clinton, Essex, Franklin, Fulton, Hamilton, Herkimer, Lewis, Saint Lawrence, Saratoga, Warren, and Washington counties.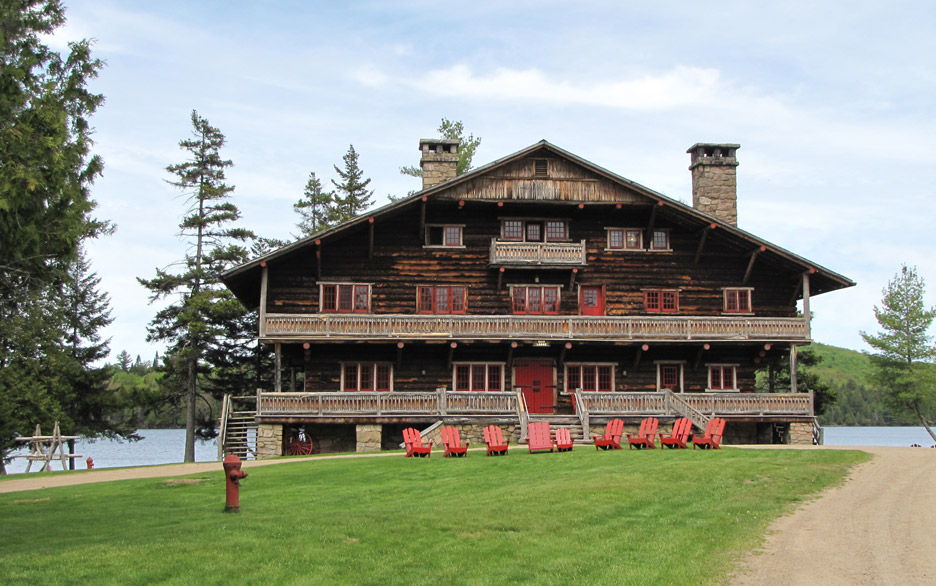 Lodge at Great Camp Sagamore
More Photos of Great Camp Sagamore
The mountains are often included by geographers in the Appalachian Mountains, but they are geologically more similar to the Laurentian Mountains of Canada. They are bordered on the east by Lake Champlain and Lake George, which separate them from the Green Mountains in Vermont. They are bordered to the south by the Mohawk Valley, and to the west by the Tug Hill Plateau, separated by the Black River. This region is south of the Saint Lawrence River.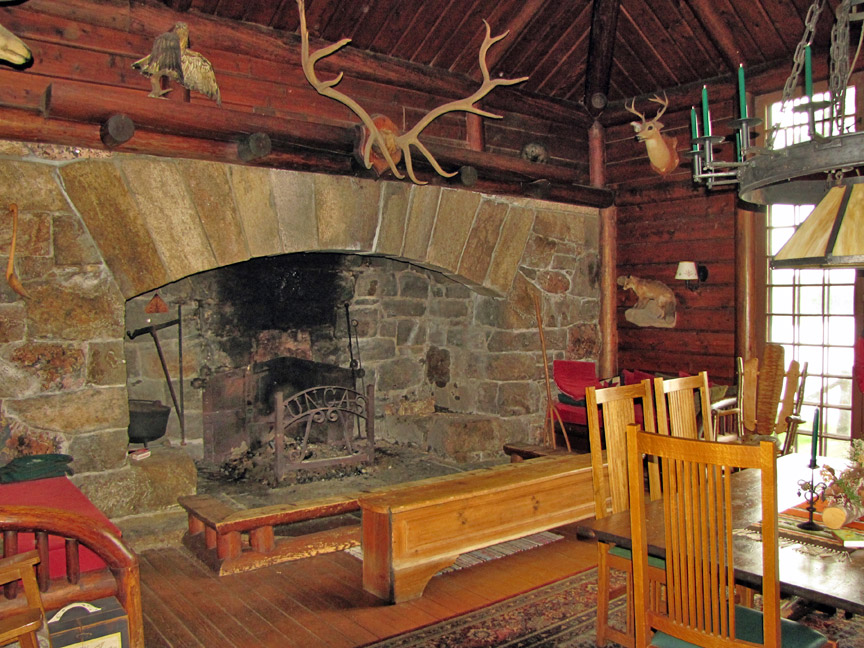 fireplace at Great Camp Uncas
More Photos of Great Camp Uncas
The Adirondack Mountains are contained within the 6.1 million acres (25,000 kmē) of the Adirondack Park, which includes a constitutionally-protected Forest Preserve of approximately 2.3 million acres (9,300 kmē). About 43% of the land is owned by the state, with 57% private inholdings, heavily regulated by the Adirondack Park Agency. The Adirondack Park contains thousands of streams, brooks and lakes, most famously Lake Placid, adjacent to the village of Lake Placid, two-time site of the Winter Olympic Games, the Saranac Lakes, favored by the sportsmen who made the Adirondacks famous, and Raquette Lake, site of many of the first Great Camps.
Text from Wikipedia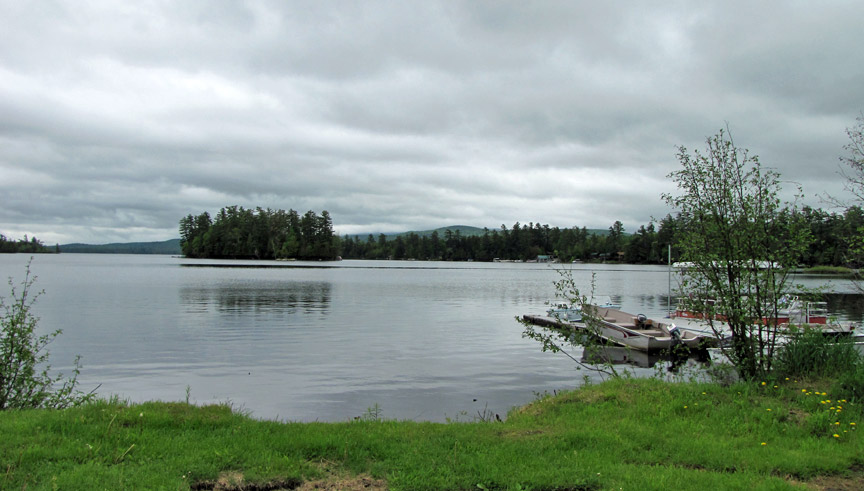 Raquette Lake
More Photos from Raquette Lake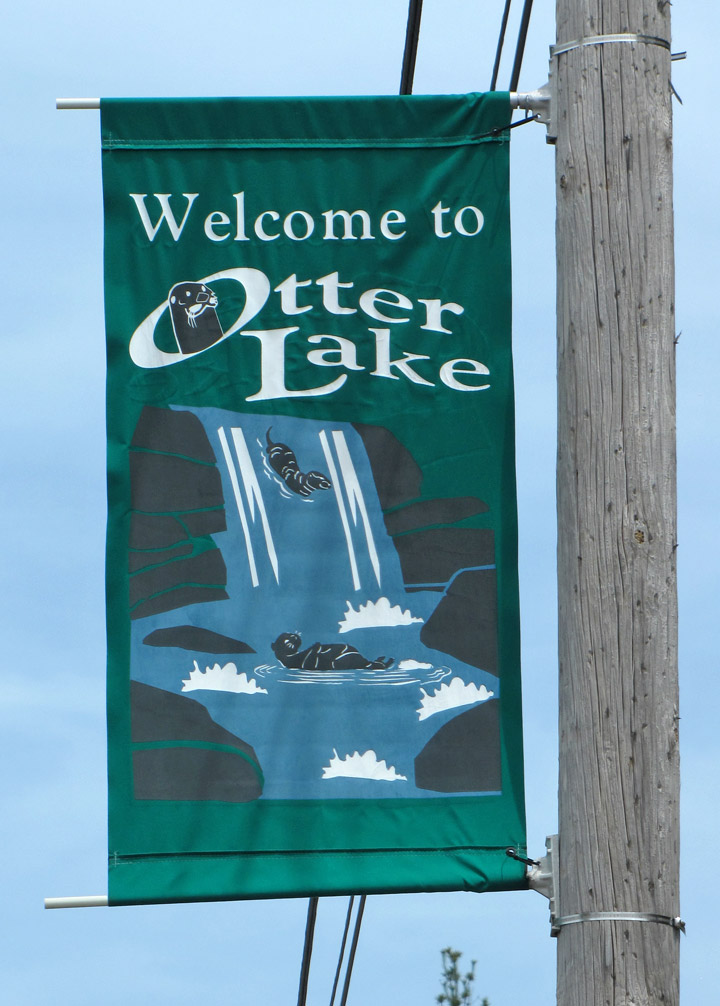 Adirondack Scene

Northern New York State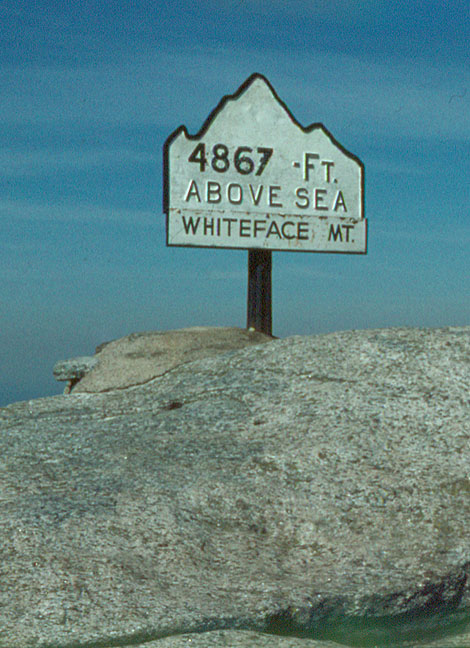 a high point in the Adirondacks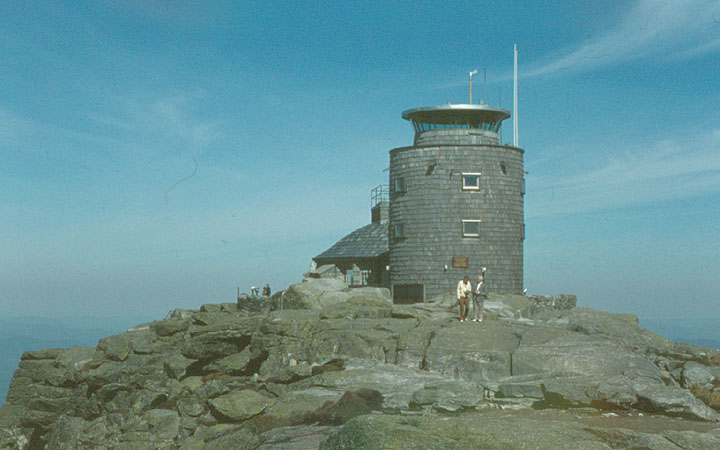 lookout on Mt. Whiteface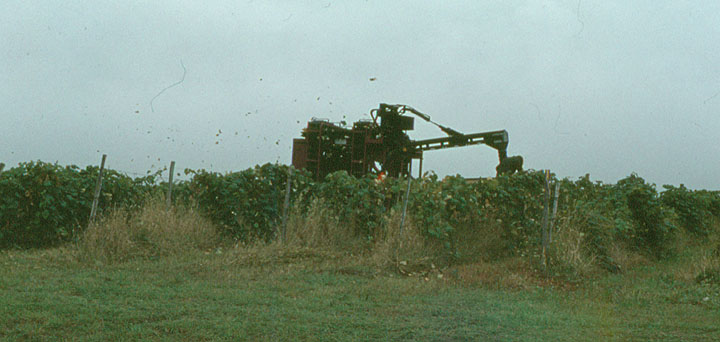 gathering the New York State grapes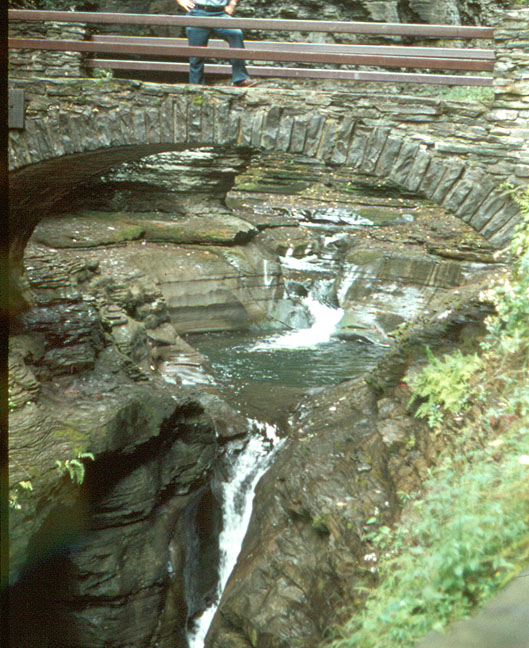 scenic water course in Watkin's Glen
More Photos from Watkin's Glen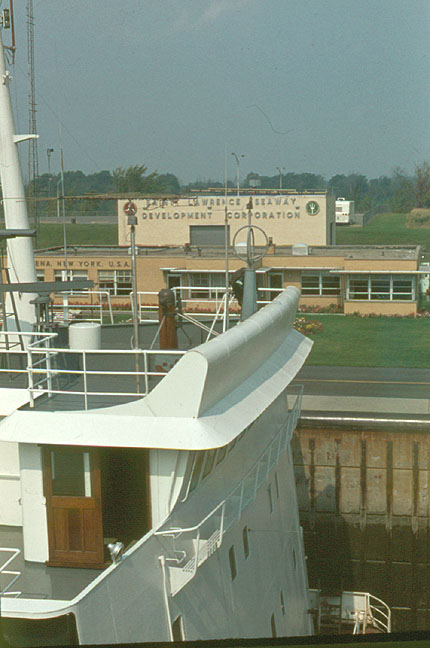 a ship in the Eisenhower Lock on the Saint Lawrence Seaway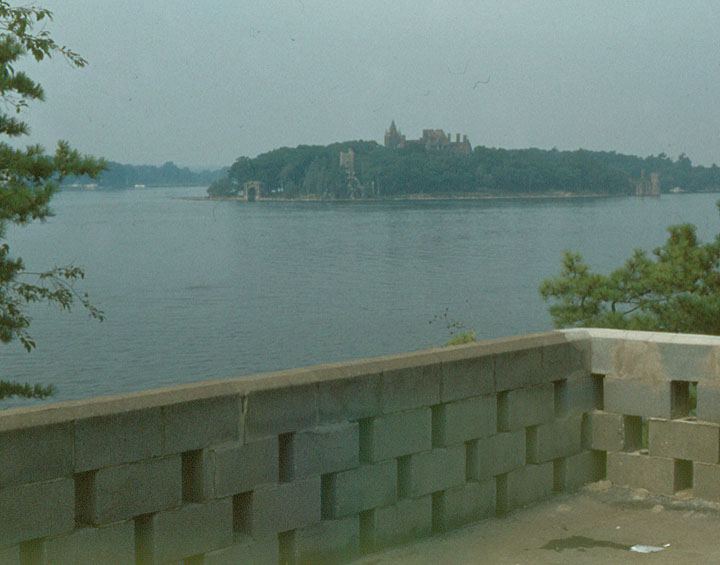 the Saint Lawrence River with Boldt Castle in the background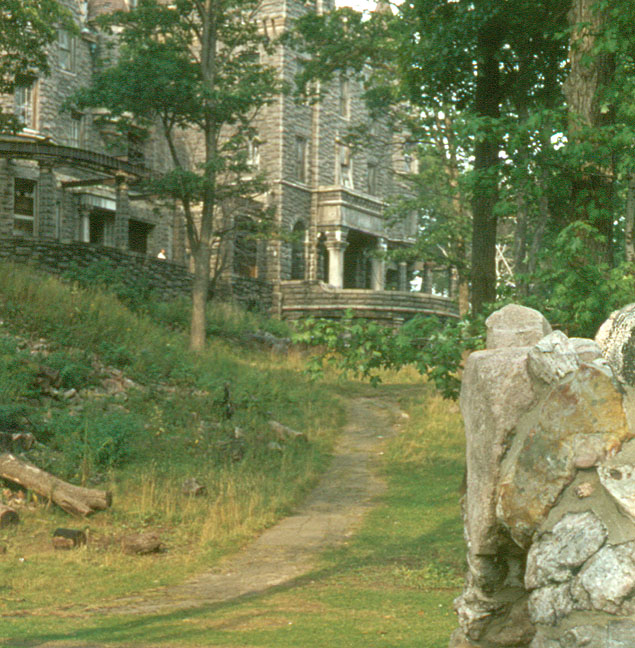 Boldt Castle on Heart Island, begun in 1900 by Waldorf Astoria's George Boldt as a summer home for his wife Louise, this turreted stone marvel was nearly completed but never lived in.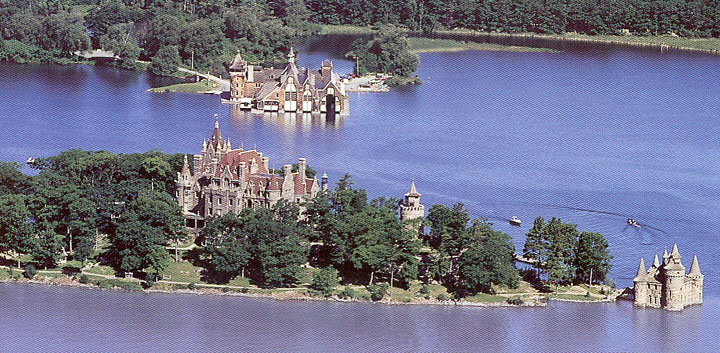 Boldt Castle
(photo from a travel brochure)