Huguenot roots
in the later Orange Free State

Now Free State Province
---
Photos from 1983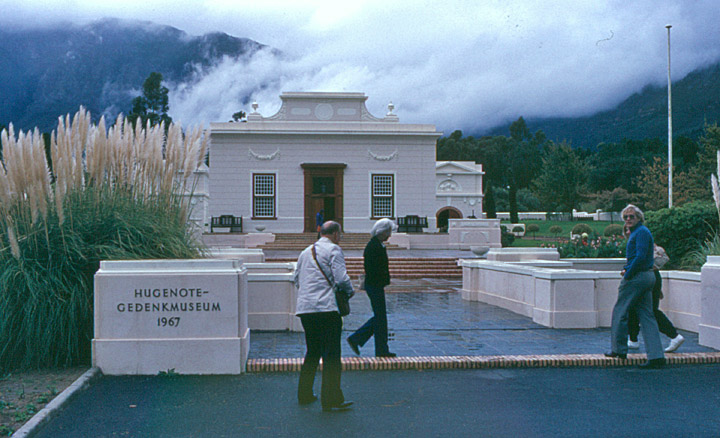 "Huguenot Memorial Museum 1967"
located at Franschhoek "French Corner". near Stellenbosch in the Western Cape.
Orange Free State, former province in east central South Africa, and Afrikaner republic in the 19th century. At the time of South Africa's first free elections in April 1994, the province of Orange Free State became the province of Free State, one of nine provinces created from the former four provinces.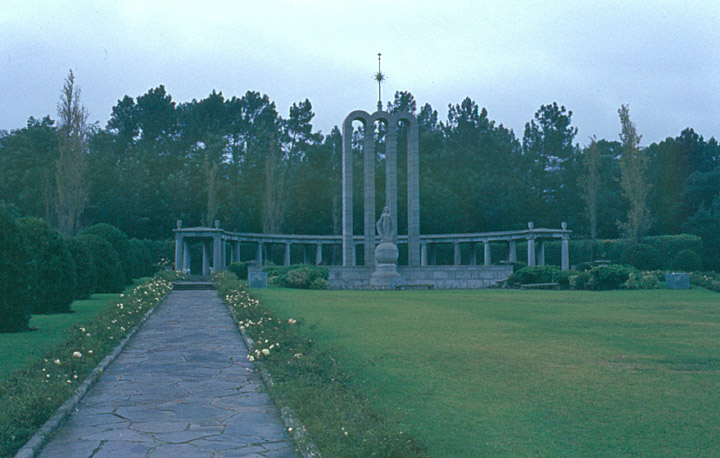 Huguenot Monument
the Great Trek started in the Cape and many families who took part in it had Huguenot roots
The region north of the Orange River was occupied mostly by Sotho-speaking people at the beginning of the 19th century. The first European settlements in the region were made between 1810 and 1820. Starting in 1835 the Afrikaners, or Boers (descendants of Dutch and Huguenot settlers)made their Great Trek from the Cape Colony, a British colony in the southern and western parts of what is now South Africa, where they were dissatisfied with the British government. Thousands of Afrikaners settled first in the region of Natal on the Indian Ocean, but when the British annexed Natal in 1845, many Afrikaners moved inland. The Afrikaners soon created a republic in these inland territories north of the Orange River. However, the republic was annexed in 1848 by the British, who named it the Orange River Sovereignty. Six years later Britain relinquished the territory, which then became the independent Orange Free State.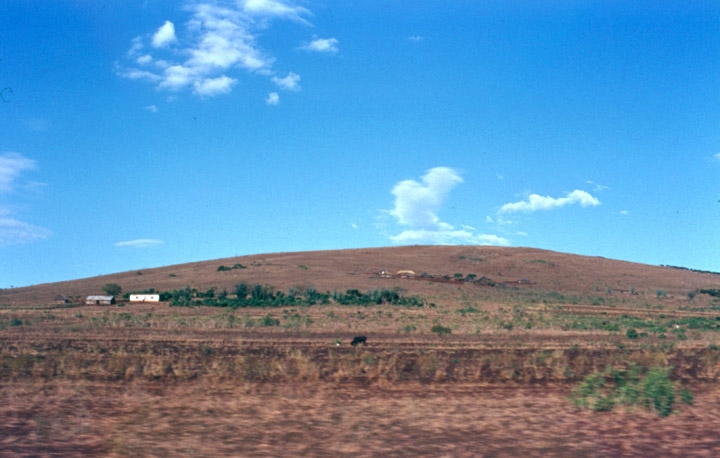 barren countryside
In 1899 the Orange Free State and the South African Republic, an Afrikaner state in the neighboring Transvaal region, declared war against the British Empire . After some early Afrikaner victories, the British prevailed. In 1900 the Orange Free State became the Orange River Colony, under British control. During the settlement of peace terms in 1902, the Afrikaners acknowledged British sovereignty. Both the Orange River Colony and the Transvaal were granted responsible self-government in 1907. In 1910 the Orange River Colony joined with the Cape Colony, Natal, and the Transvaal to form the Union of South Africa (since 1961, the Republic of South Africa). At that time, the Orange River Colony became the province of Orange Free State.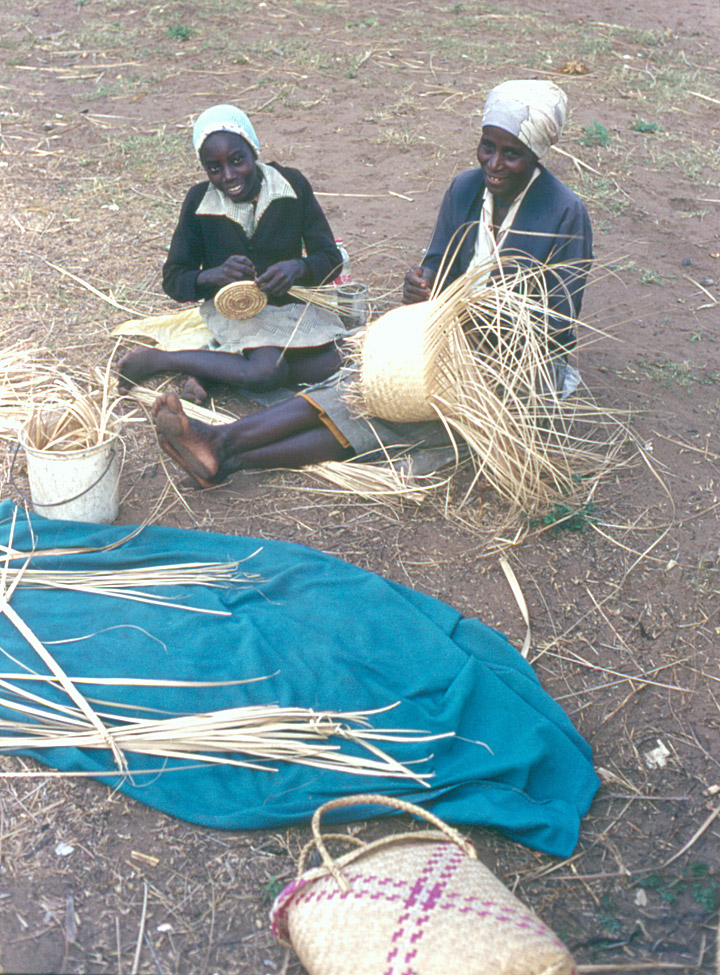 baskets made from the local hemp
From 1948 until 1994, South Africa was racially segregated under a system known as apartheid (Afrikaans for "separateness"). In the 1950s all black South Africans were divided according to ethnicity and assigned to certain territories called bantustans, or black homelands. These bantustans were made up of many fragmented pieces of land. The small bantustan of Qwaqwa and one section of the bantustan of Bophuthatswana were established within the province of Orange Free State. In 1994 all of the bantustans were dissolved, and Qwaqwa and the one fragment of Bophuthatswana were incorporated into Free State. The rest of Bophuthatswana, which had been within the former provinces of Cape Province and Transvaal, became part of North-West Province.

Text from Microsoft Encarta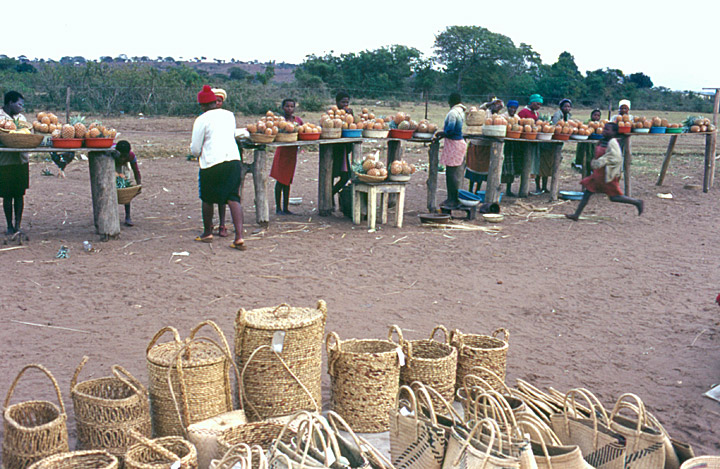 for sale
---
Administrative Buildings of the former
Orange Free State
Photos from 2008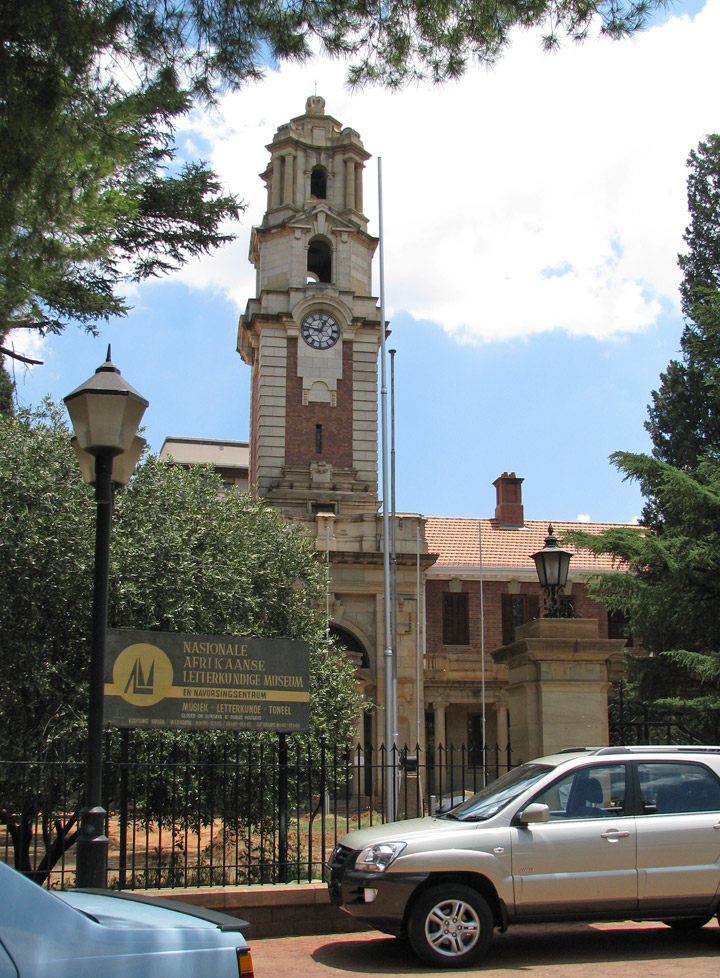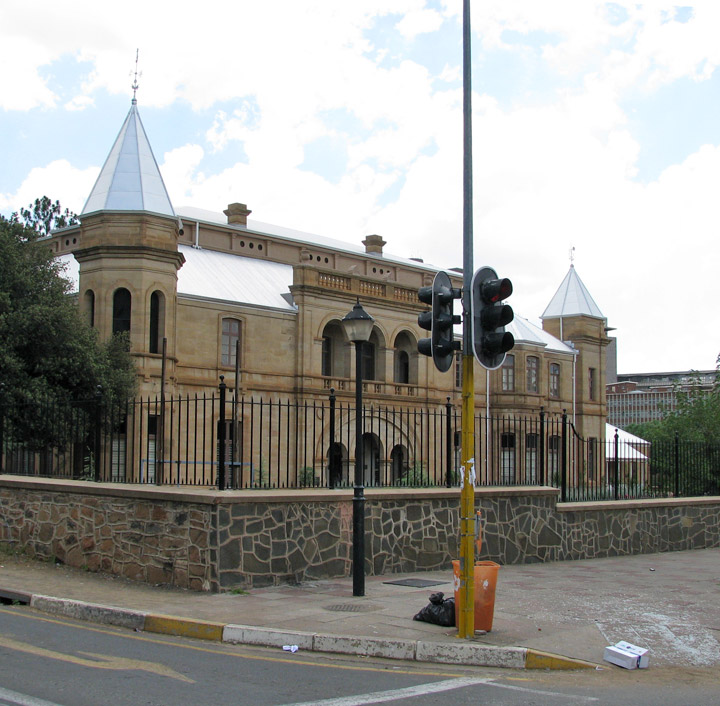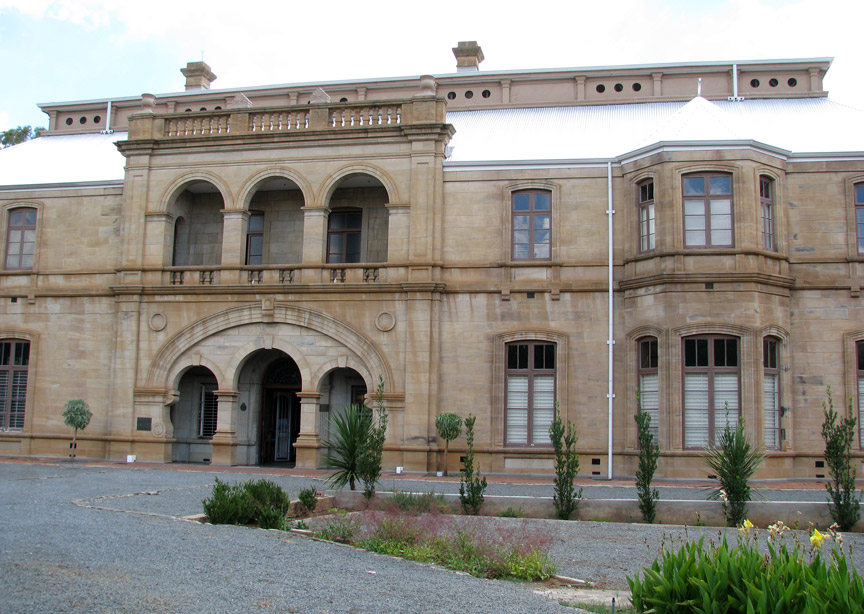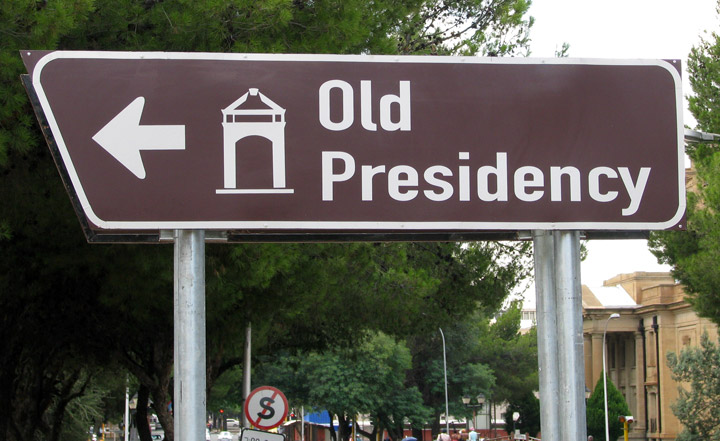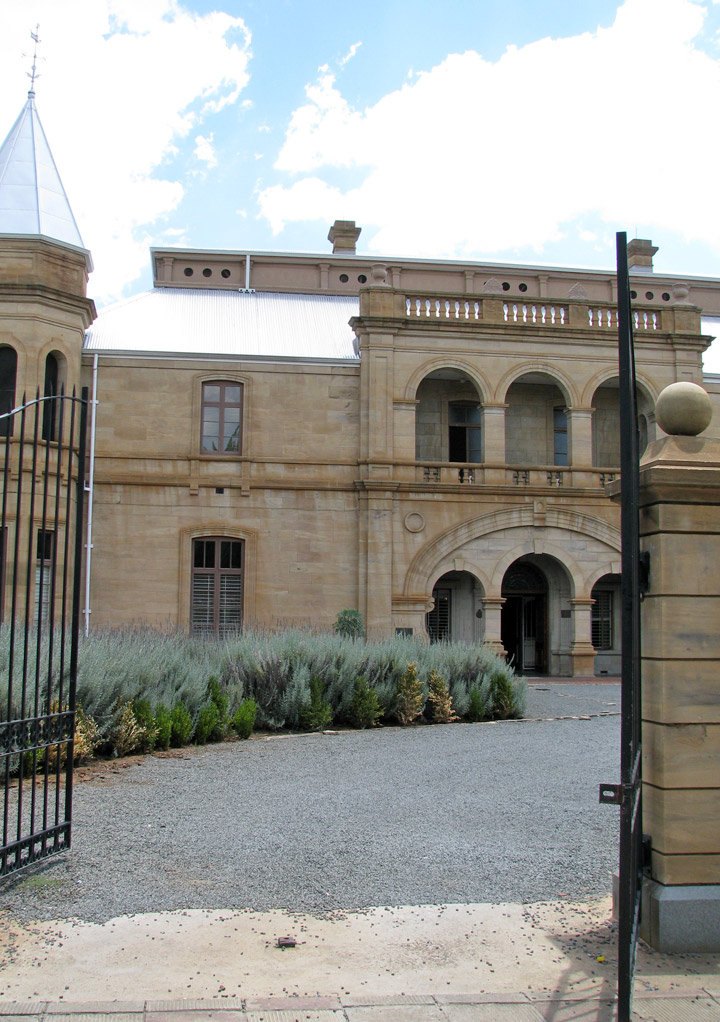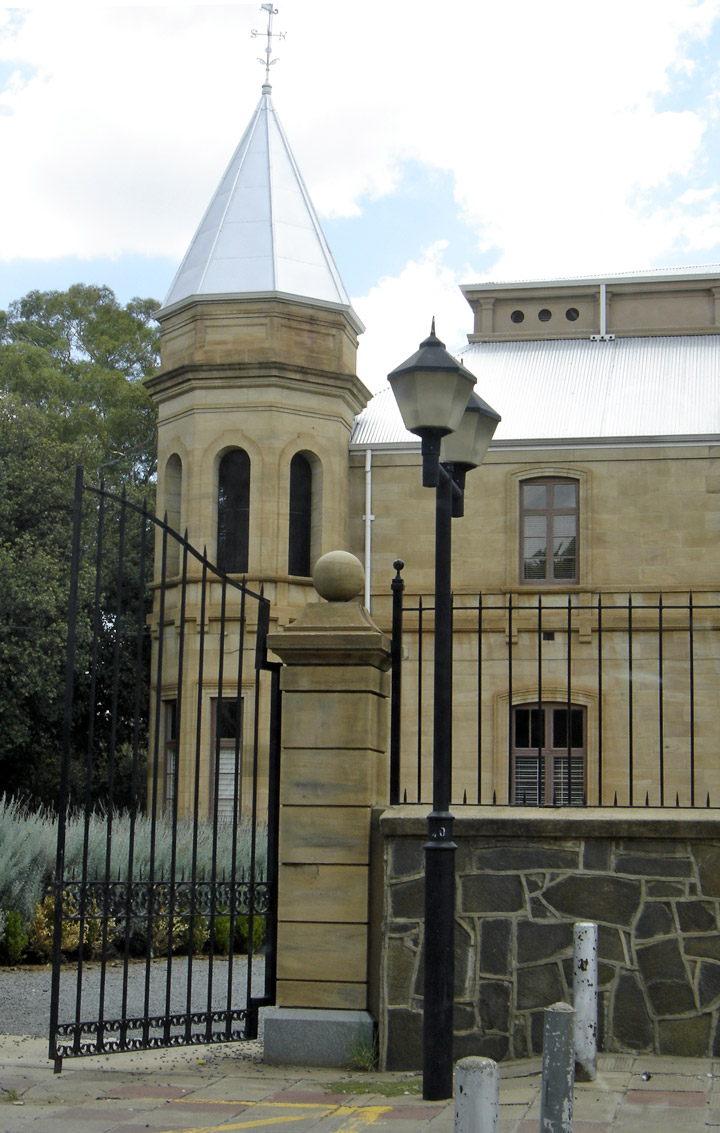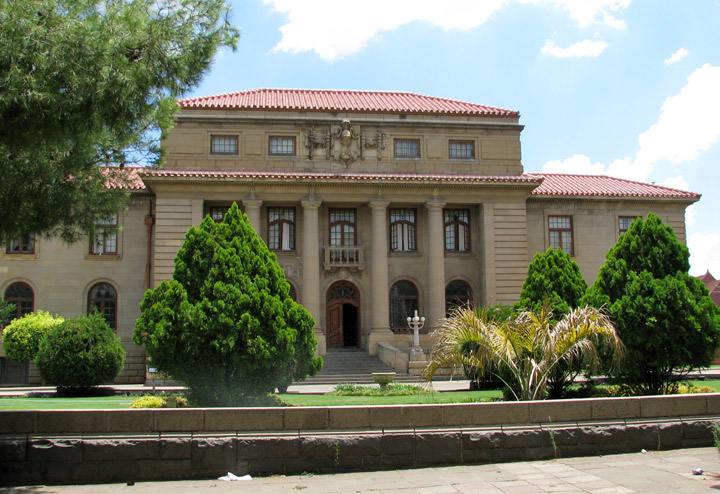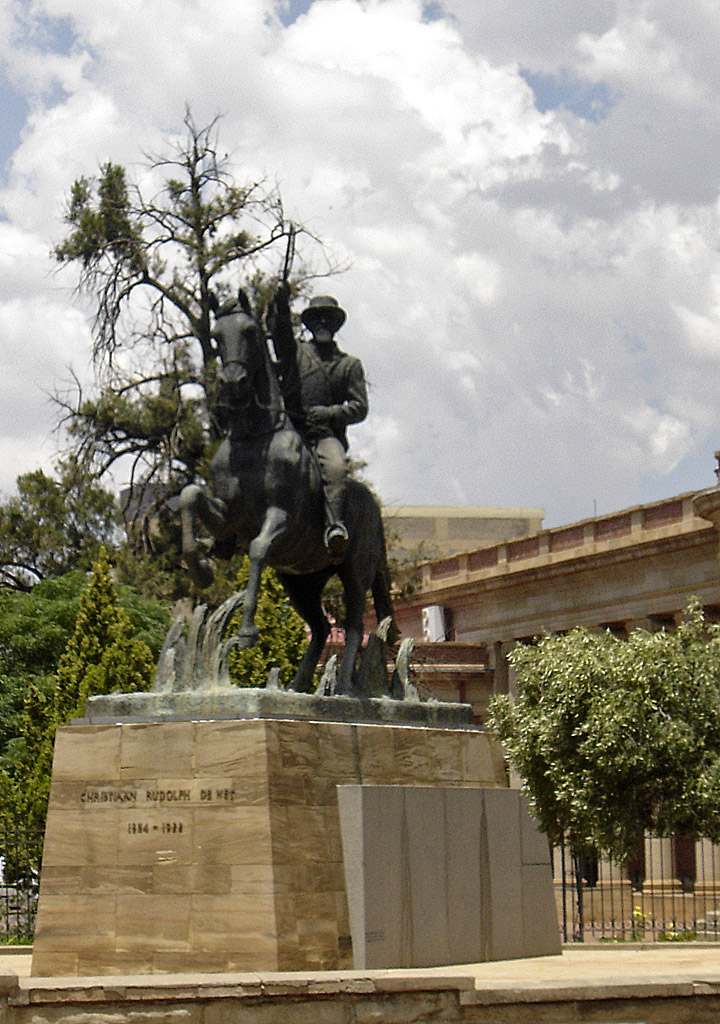 Christian De Vet
---
---