Cape Town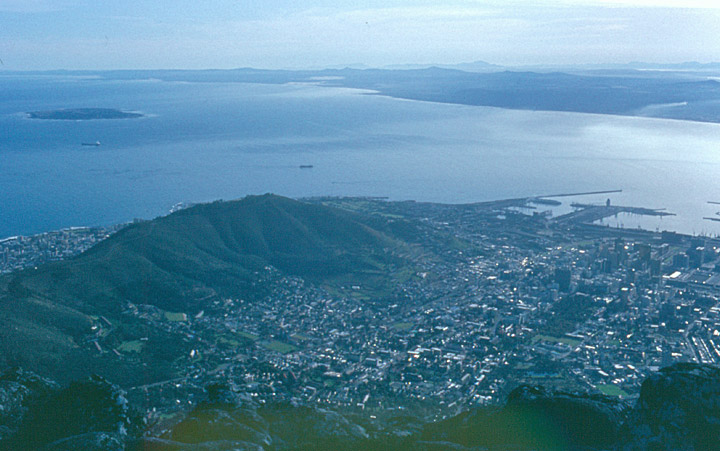 View from Table Mountain
Cape Town (Afrikaans Kaapstad), city in southwestern South Africa, the legislative capital of the country and the capital of Western Cape province. Cape Town is one of three national capitals, along with Pretoria (the executive capital) and Bloemfontein (the judicial capital). It is situated at the northern end of the Cape Peninsula, about 50 km (about 30 mi) north of the Cape of Good Hope.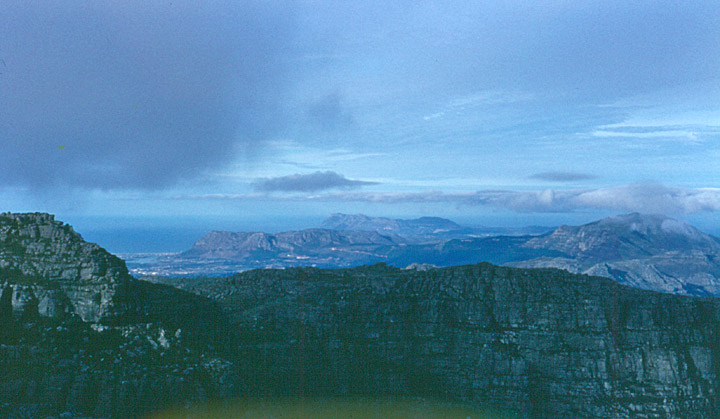 view toward the Cape of Good Hope
The city has a spectacular setting, cradled by the steep slopes of Table Mountain to the south, Devil's Peak to the southeast, Lion's Head to the southwest, and Signal Hill to the west. Table Bay, an inlet of the Atlantic Ocean, lies to the northwest. The site of the first European settlement in South Africa (founded in 1652), Cape Town is today a major port, an industrial hub, and a center of culture and tourism. The city has a Mediterranean climate, with warm, dry summers and cool, wet winters.

Central Cape Town, the oldest part of the city, is situated between Table Mountain and Table Bay. Today this area is home to numerous high-rise buildings and the city's commercial center. Sprawling suburbs surround central Cape Town, with residential areas spreading up the lower slopes of Table Mountain and around the mountain to the southwest and southeast. Residential and industrial areas also extend across the Cape Peninsula to the south.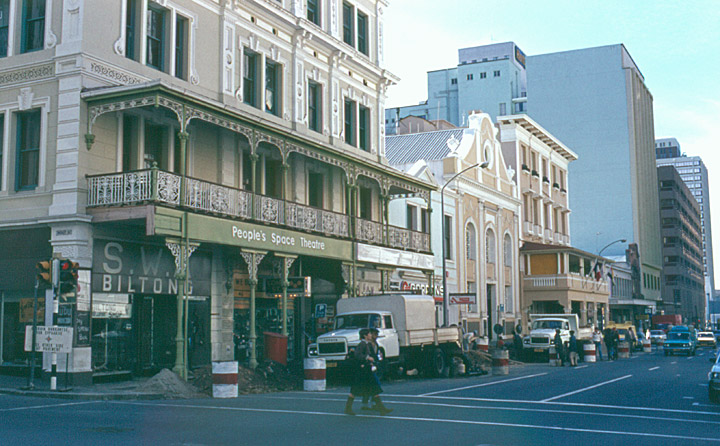 One of Cape Town's most important historic sites-and the oldest building in the city-is the Castle, a stone fort built between 1666 and 1679 by Cape Town's original Dutch settlers. In the city center, other notable landmarks include the Dutch Reformed Groote Kerk (Great Church, built between 1699 and 1704) and the South African Houses of Parliament. Old mosques and Dutch-style buildings are found in the Malay quarter on the lower slopes of Signal Hill.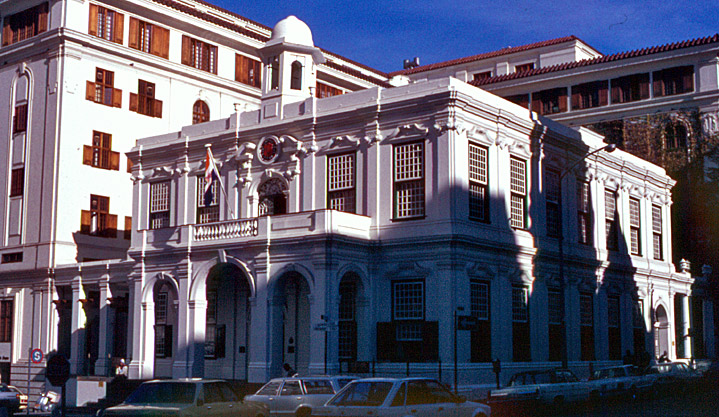 Cape Town and its surrounding areas also hold many recreational attractions. The Victoria and Alfred Waterfront on Table Bay, revitalized in the early 1990s, contains many shops, pubs, and restaurants. The Golden Acre, located on Adderley Street in the city center, is a modern, multistory shopping complex.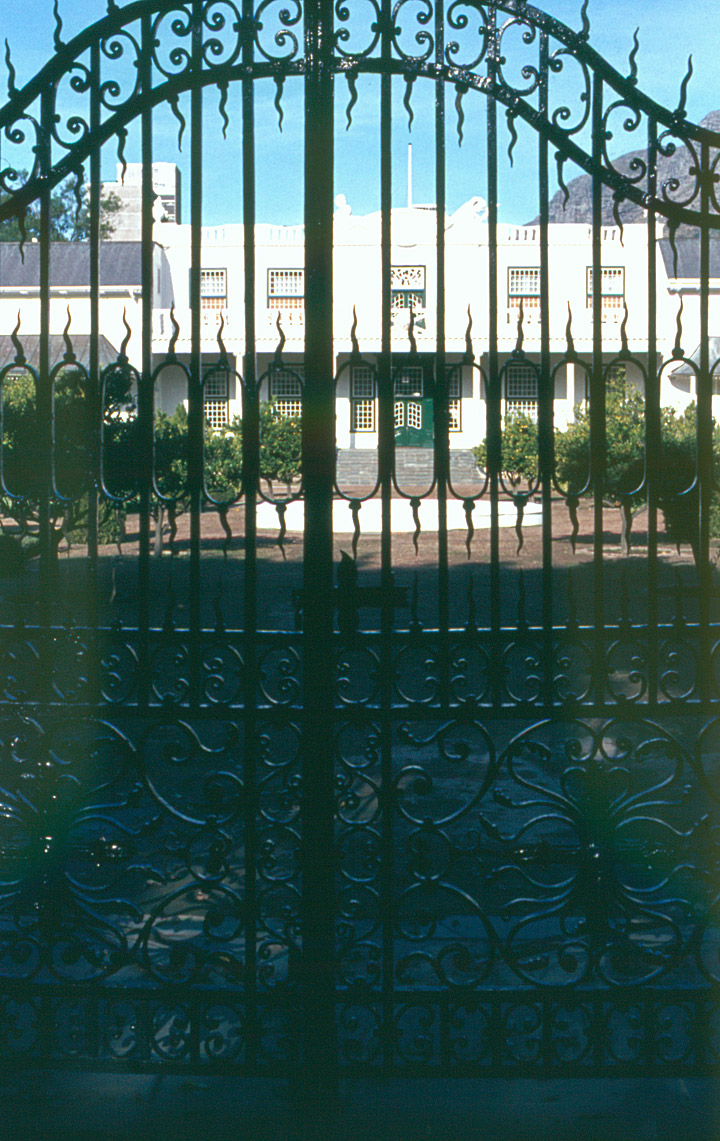 government buildings behind the fence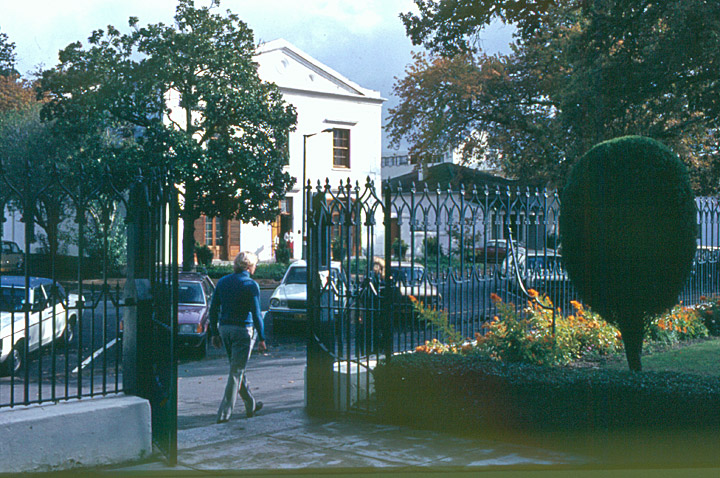 a city of iron fences and flowers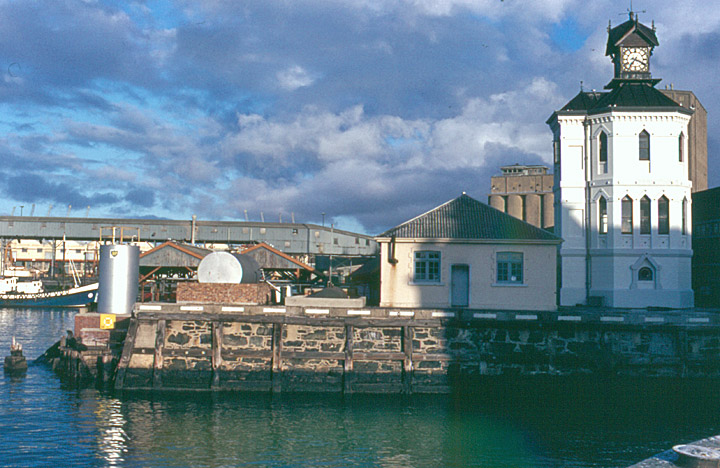 Cape Town harbor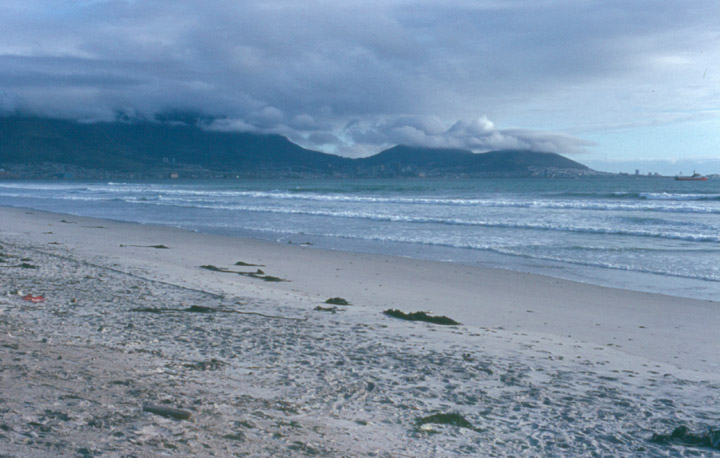 the beach
---
Kirstenbosch National Botanic Gardens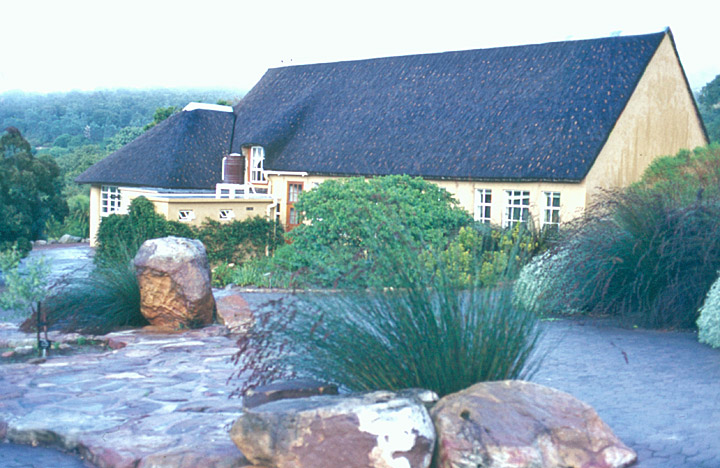 South of Table Mountain, the Kirstenbosch National Botanic Gardens
were a gift to the nation from British colonial statesman and financier Cecil Rhodes.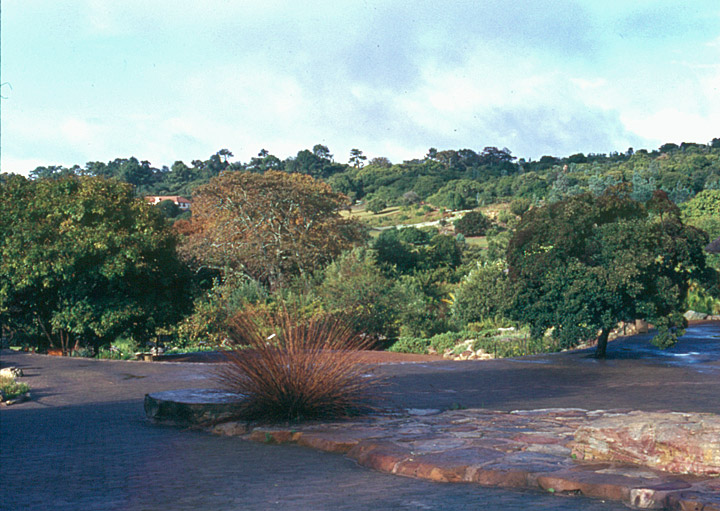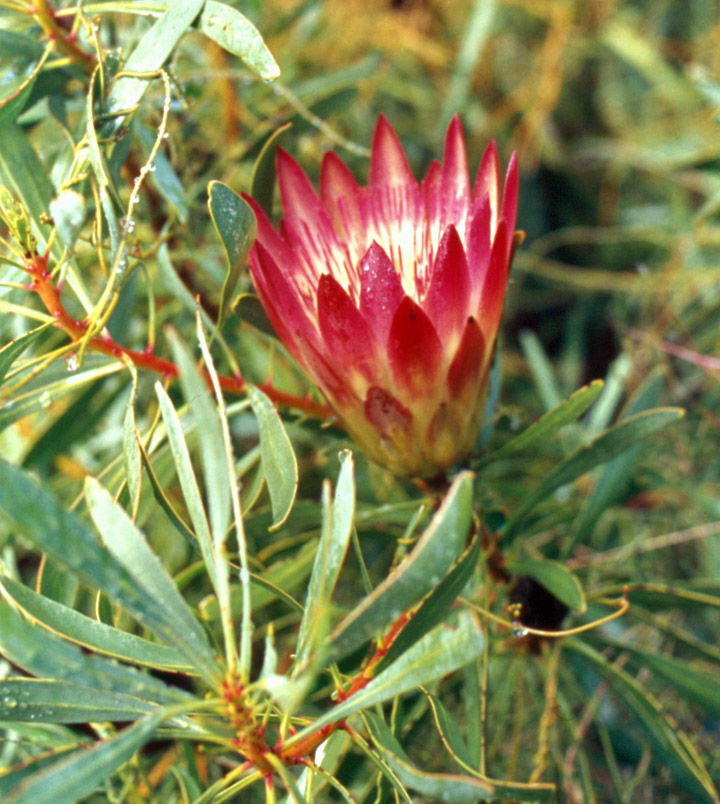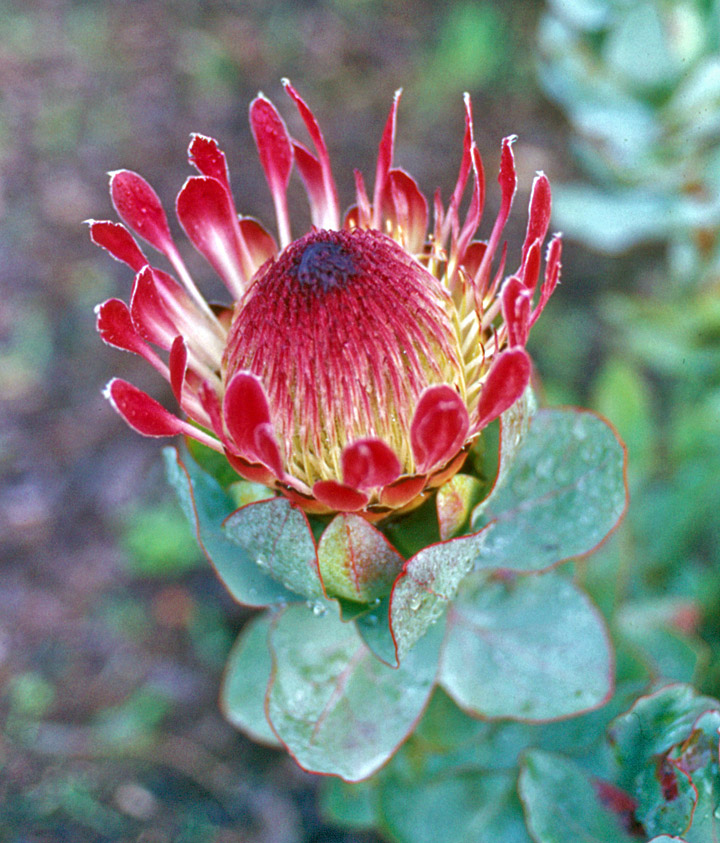 the protea, an evergreen shrub for which South Africa is renowned
There are many walking trails on Table Mountain, which is also served by a cable car, and in the mountains of the Cape Peninsula. The peninsula also contains numerous wineries and many protected areas, including the 7900 hectare (19,400 acre) Cape of Good Hope Nature Reserve. Table Mountain Nature Reserve is the natural habitat of the silver tree, a species native to this area.

Text from Microsoft Encarta

---
Cape Town Castle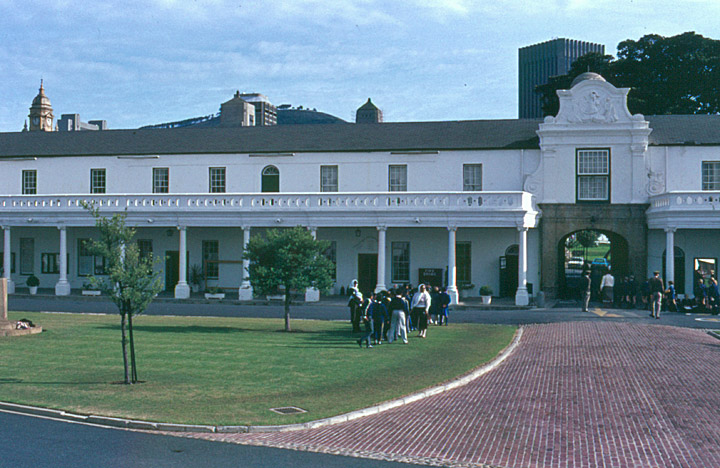 Cape Town Castle taken from the parade ground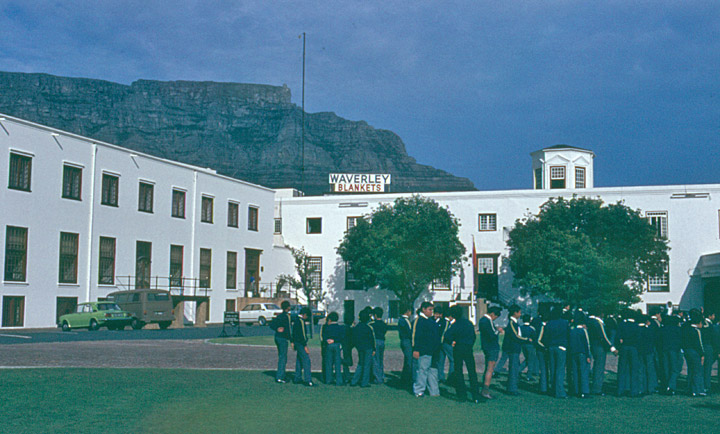 school children visiting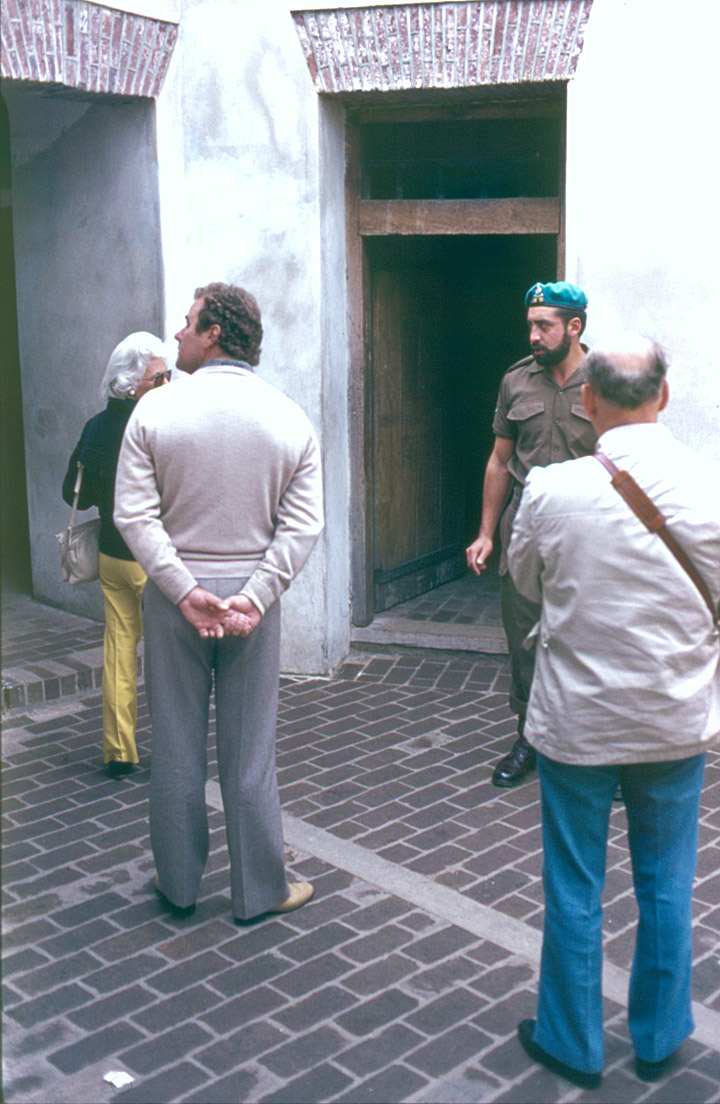 viewing the cells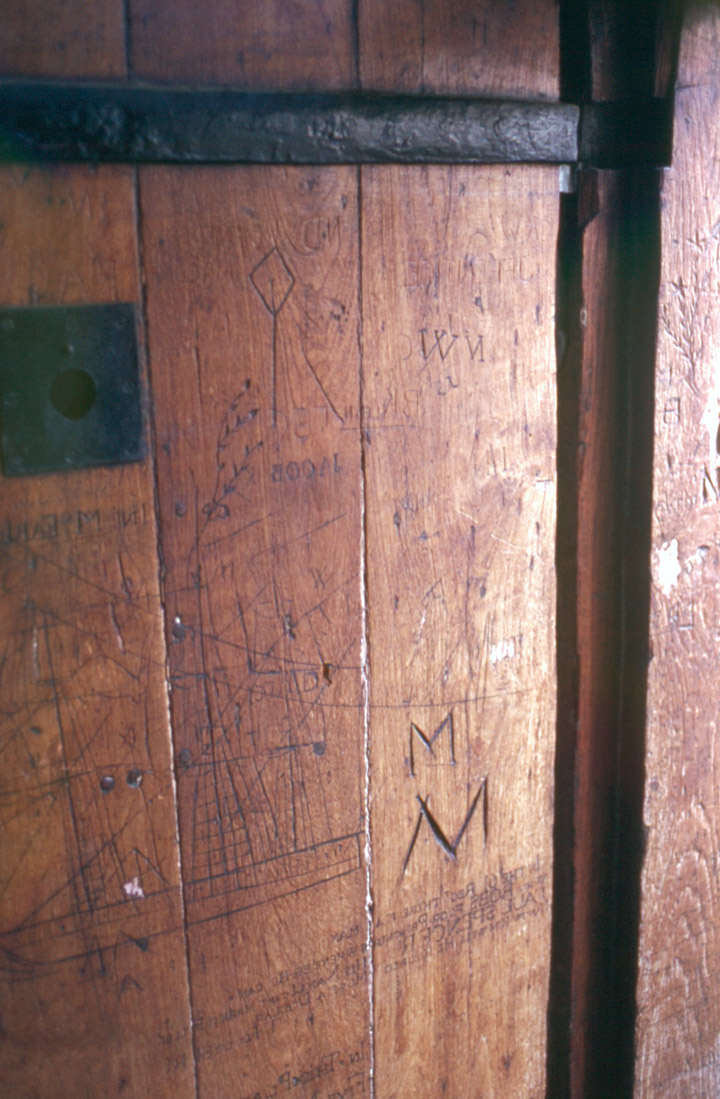 names cut on the door of cells for defaulters in Cape Town Castle
---
---