Durban
Photos from 1983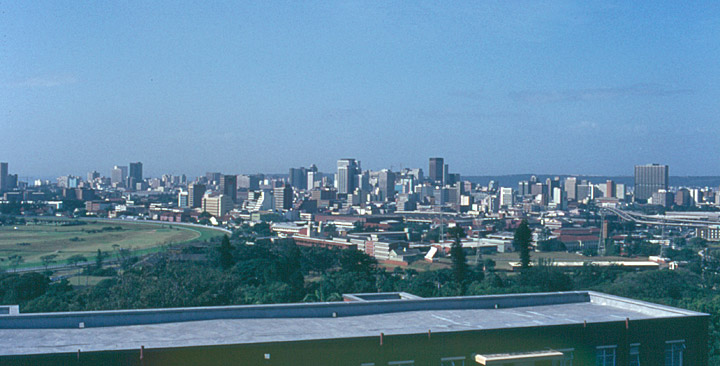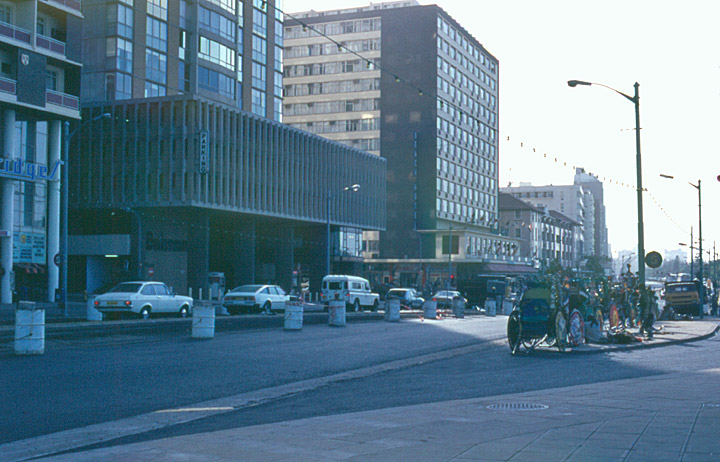 Durban
Durban, city in eastern South Africa, in the province of KwaZulu-Natal, on the coast of the Indian Ocean. Durban is one of South Africa's leading seaports and is a major importer of raw materials and manufactured products. Manganese, chrome ore, coal, sugar, and grain are exported through the city. Durban's harbor is equipped with docking and loading facilities, and a grain elevator is located near the city. Industries in Durban include machine works; railroad repair workshops; oil refineries; and soap, paint, and fertilizer factories. Durban is connected to Pietermaritzburg, Johannesburg, and Pretoria by road and rail.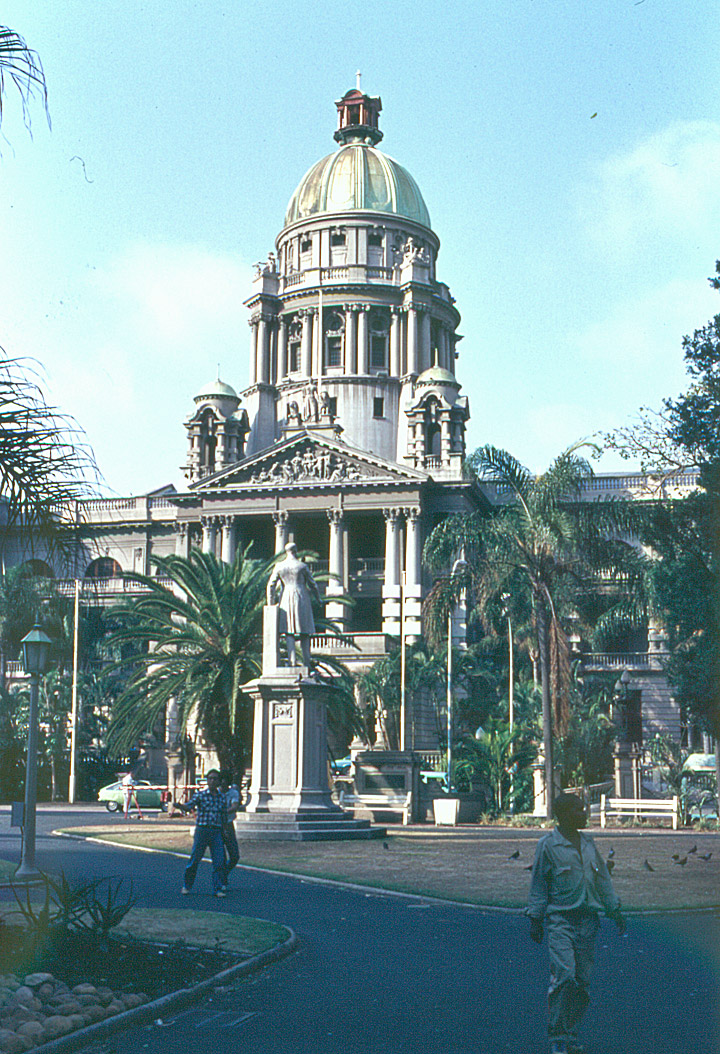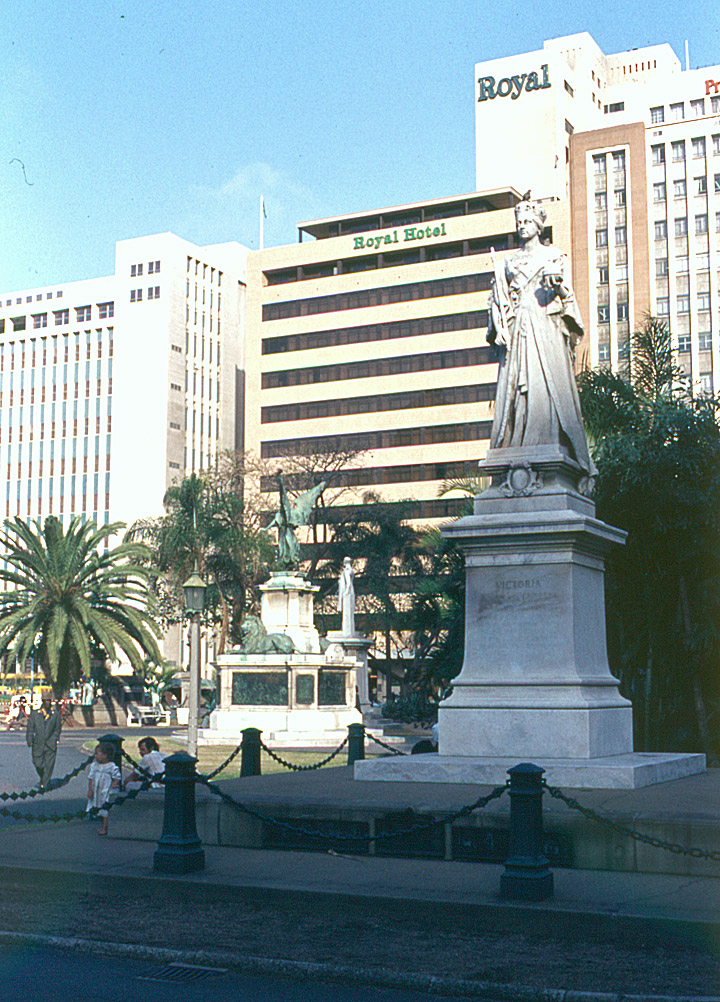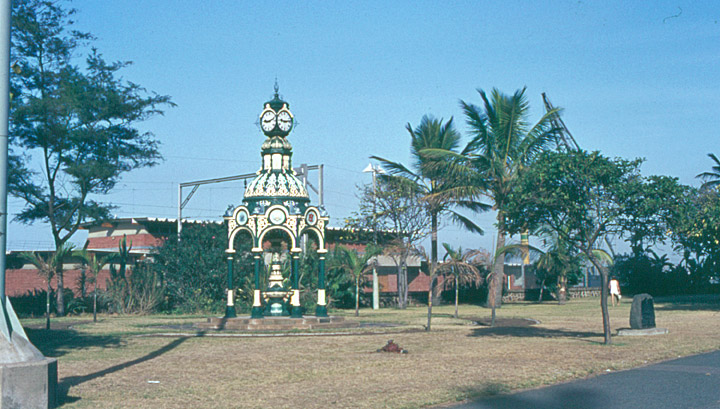 Durban's civic and business center is situated on flat land that rises gently to a long ridge, the Berea, which is now a residential district. Durban is a major resort center, popular with residents of the industrial towns of Gauteng Province to the northwest. The beachfront offers many hotels, amusement parks, an aquarium, children's pools, and other attractions. The city also contains many parks, including the 20-hectare (50-acre) Botanic Gardens. Durban is surrounded by numerous black townships (planned, segregated suburbs) and informal settlements (shantytowns). Umlazi, the biggest black township in the Durban area, has more than 300,000 inhabitants.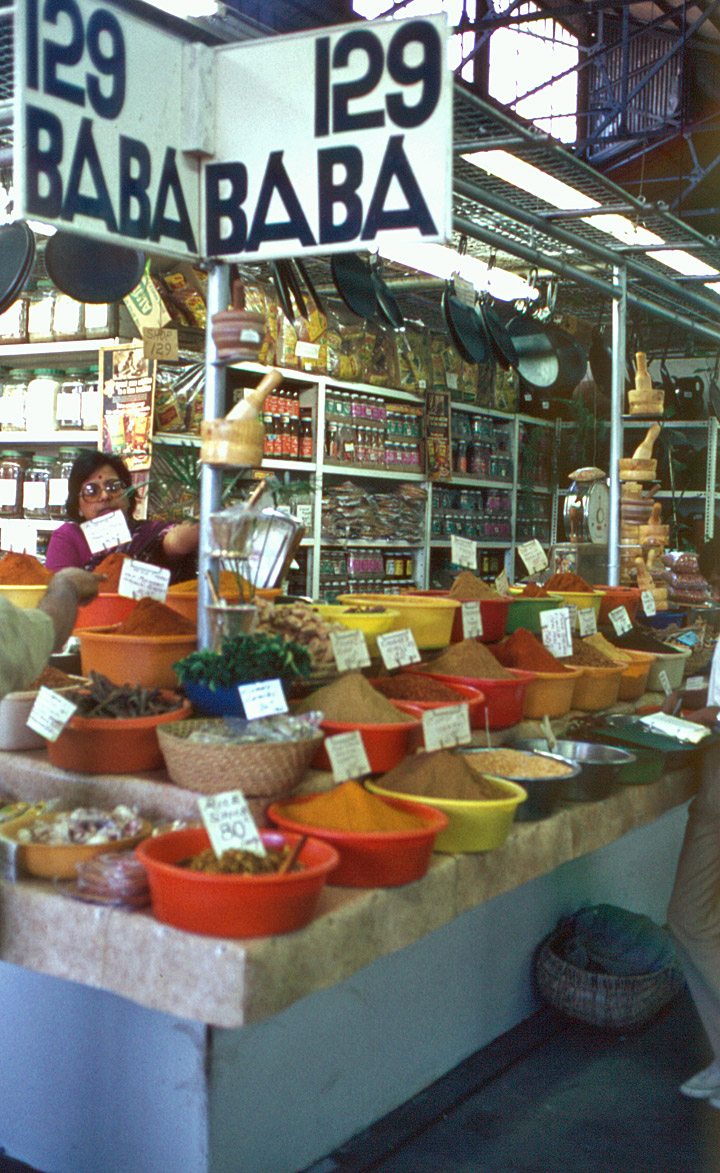 spices in the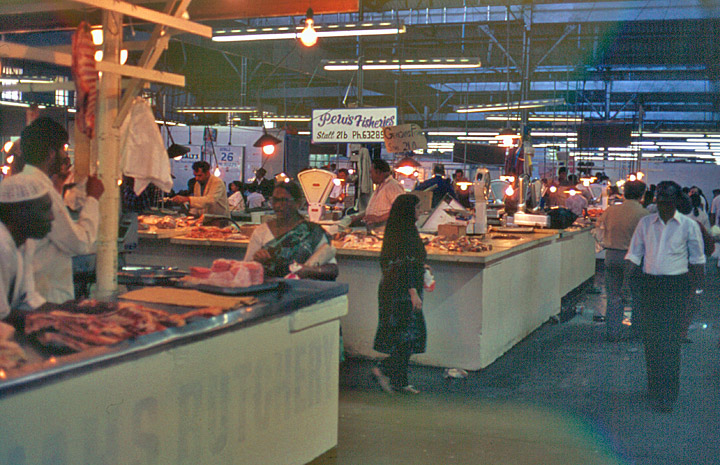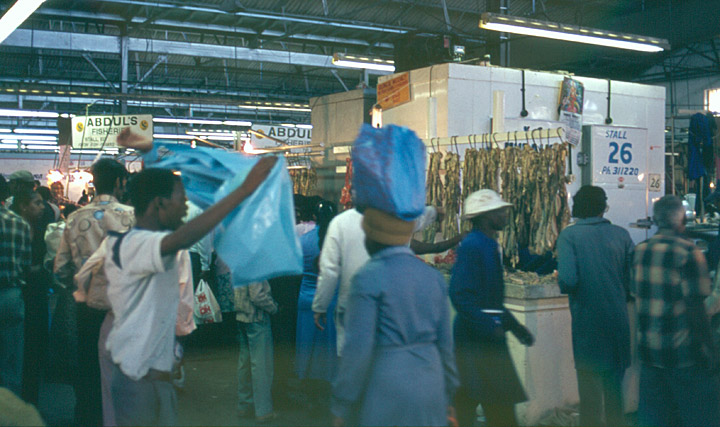 blacks purchasingng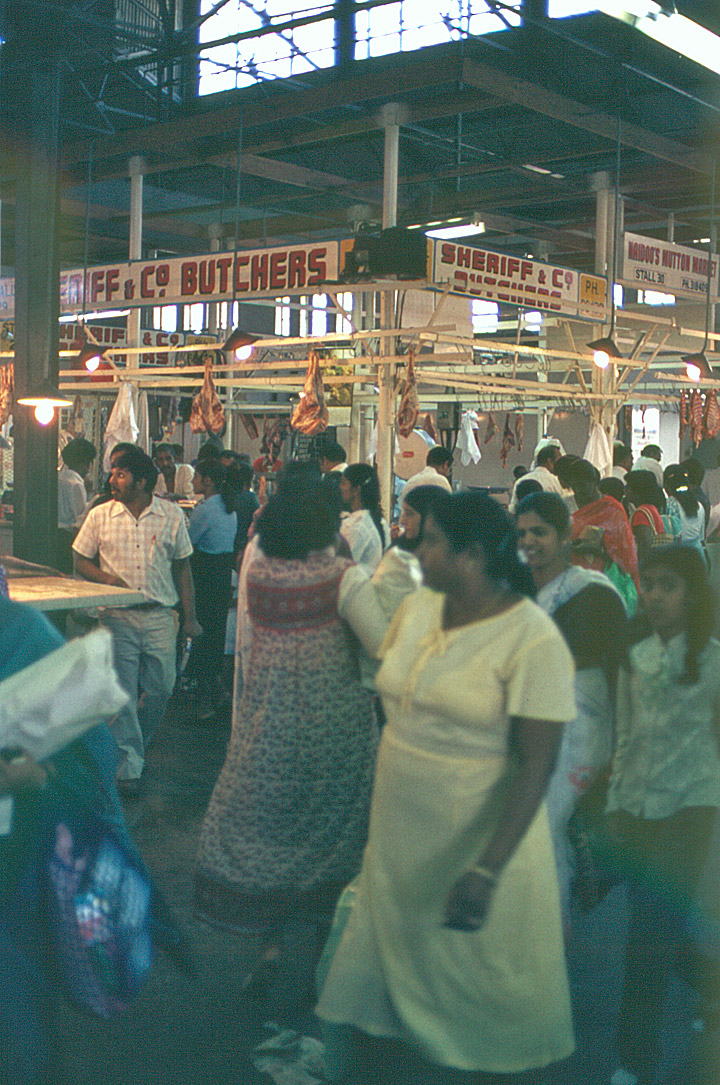 ethnic Indians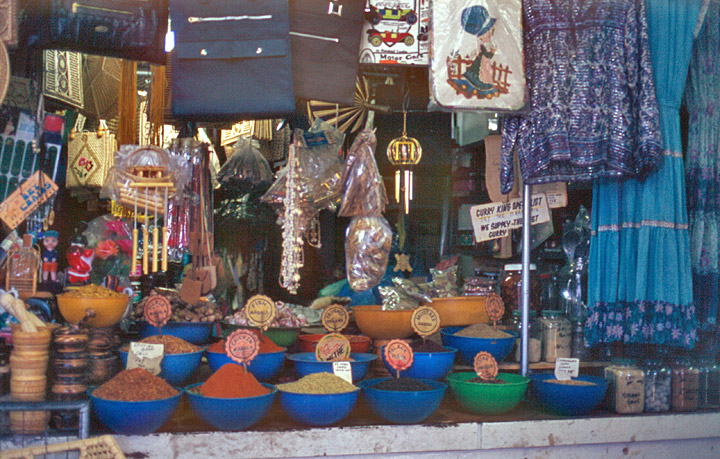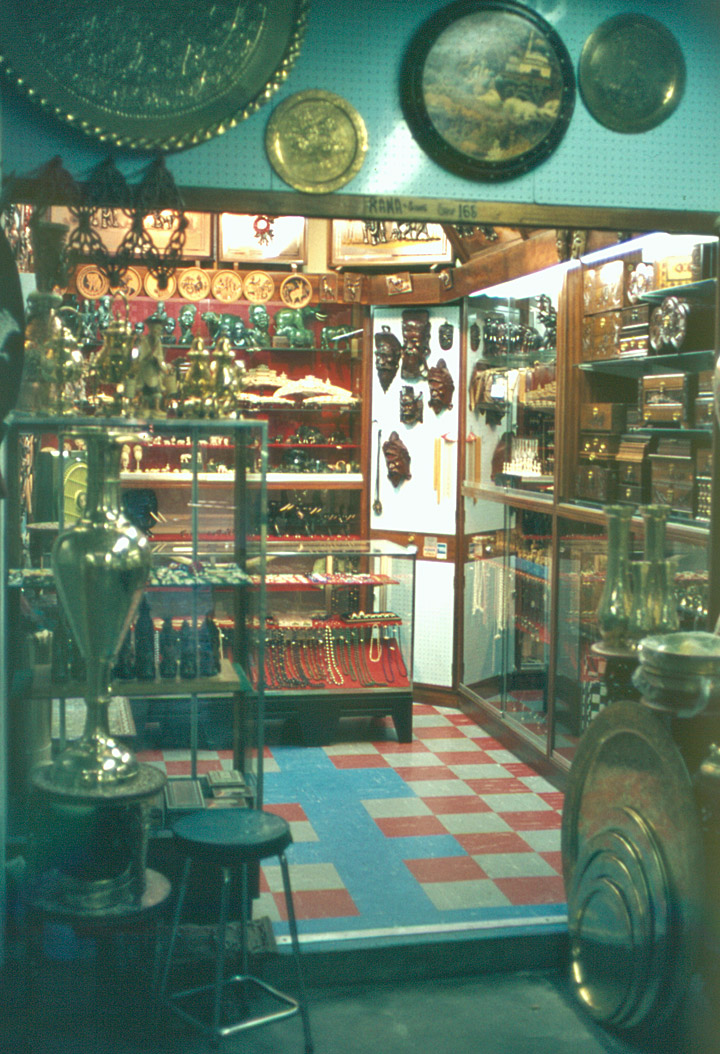 African gift shop
Durban also has one of the largest Asian populations of any city in South Africa. Educational institutions in Durban include the University of Natal, Durban Campus (1910); the Technikon M. L. Sultan (1946); and the University of Durban-Westville (1961), which was established originally as an Asian university but is now open to all races.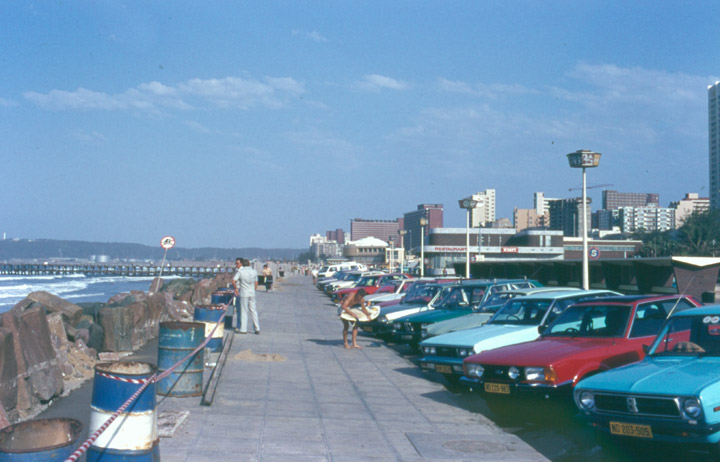 surfing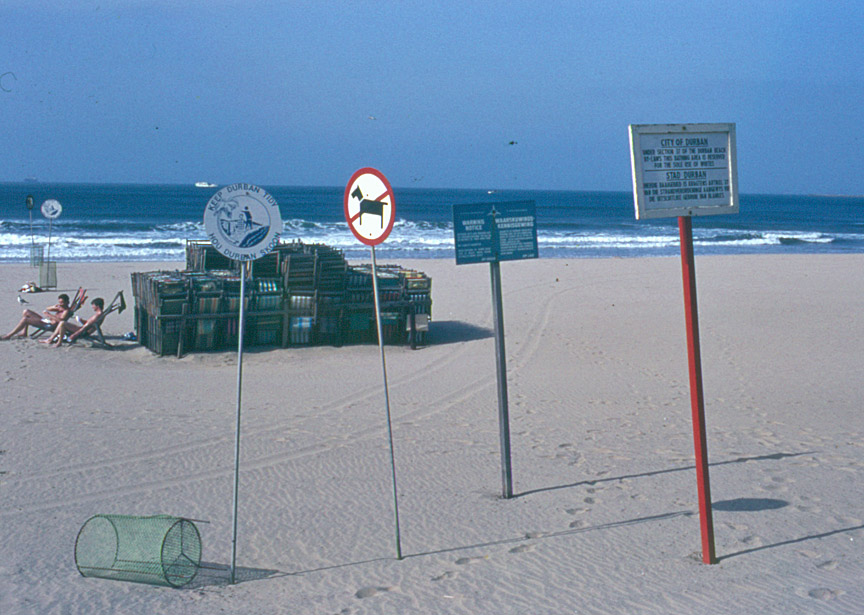 a seaside town, where in 1983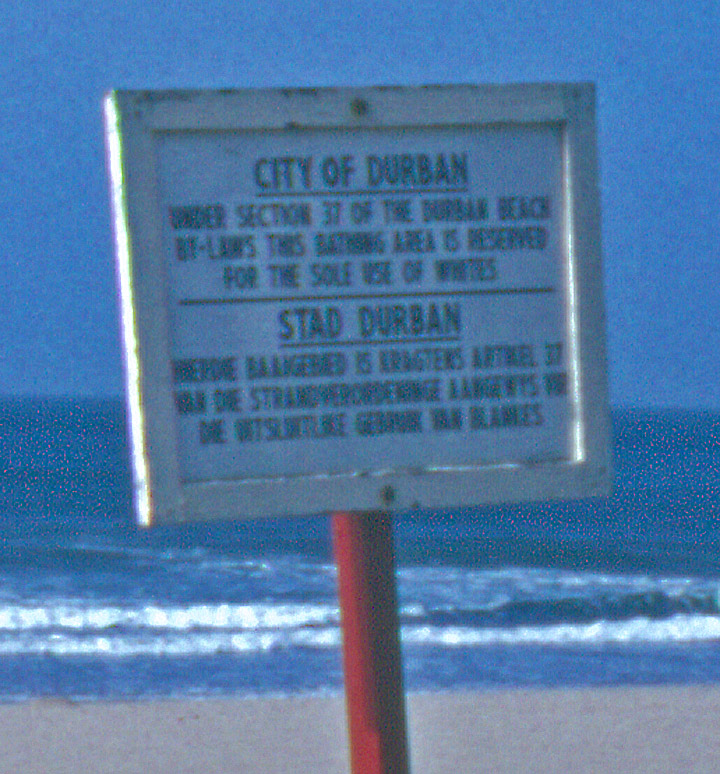 this beach was reserved for whites
Originally known as Port Natal, the area of Durban was first settled by Europeans in 1824. The town was founded in 1835 and named for Sir Benjamin D'Urban, governor of the British Cape Colony in the west. Durban grew rapidly following the discovery of gold in the Witwatersrand, a rocky uplift in northeastern South Africa, in 1886. The harbor was accessible only to small craft until late in the 19th century, when a protective seawall and a pier were constructed to form a channel entrance with an average depth of 11 to 12 m (35 to 40 ft). This entrance is kept free of silt and sandbanks by the tide and by dredging operations. Durban was designated a city in 1935. The city has grown rapidly in recent decades. Population (1991) 715,669.

Text from Microsoft Encarta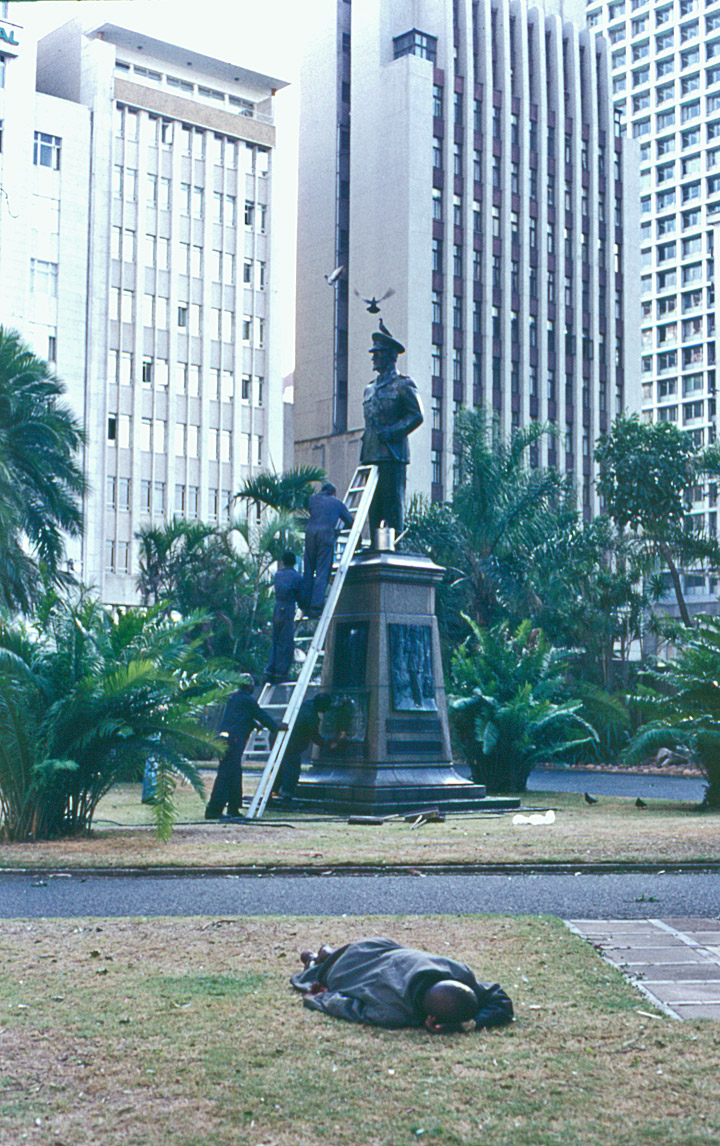 blacks cleaning the Boer General monument
---
---