Game Parks
Kruger National Park
Photos from 1983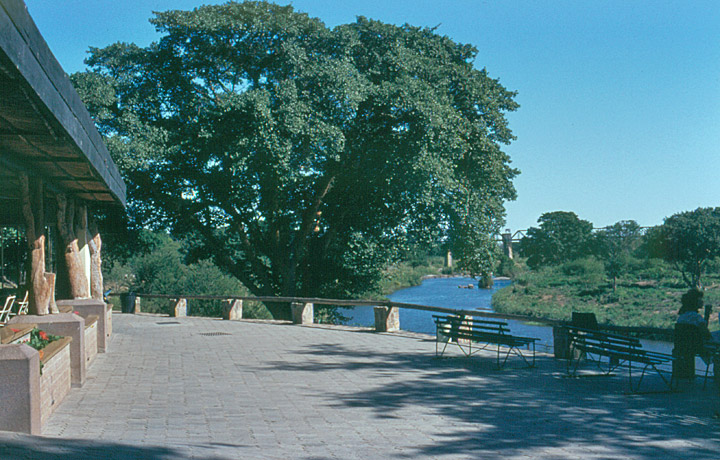 Kruger National Park
Kruger National Park, park in northeastern South Africa, adjacent to the Mozambique border. Established in 1926, Kruger National Park occupies an area of 19,485 sq km (7,523 sq mi) and is one of the ten largest national parks in the world. The park averages 60 km (37 mi) in width, and it extends from the Limpopo River, on the border with Zimbabwe, south for 332 km (206 mi).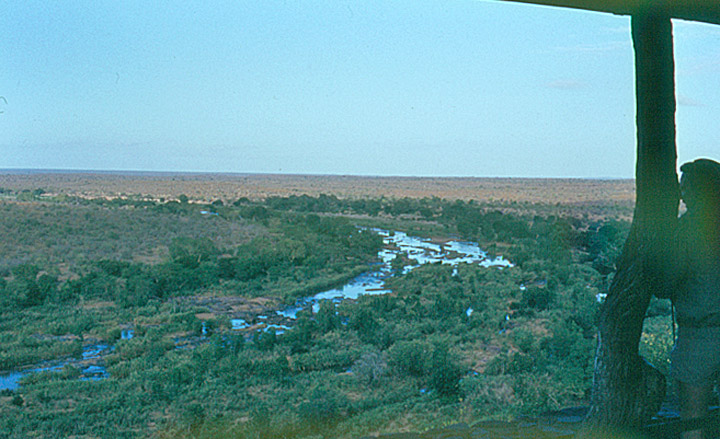 flat terrain

The park has relatively flat terrain, with several ranges of low hills. It is a savanna region, with a mixture of trees and grassland. Six permanent rivers flow through the park-the Krokodil, Letaba, Luvuvhu, Olifants, Sabie, and Shingwidzi. Denser subtropical forest occurs along these rivers and provides an important habitat for wildlife. Rainfall ranges from 300 to 600 mm (12 to 24 in) per year. Mean temperatures vary from about 15° C (59º F) in winter to 28º C (82º F) in summer. Severe water shortages may occur during times of prolonged drought, threatening wildlife survival.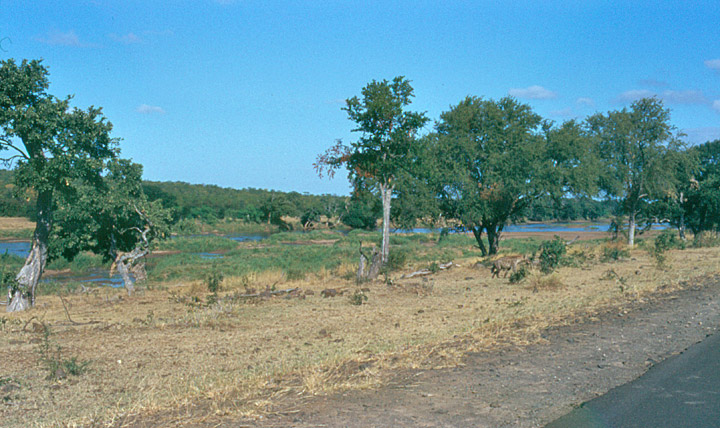 Kruger is home to 140 species of mammals, plus 450 bird, 114 reptile, 40 fish, and 33 amphibian species. Among the larger mammals, elephants, hippopotamuses, buffalo, zebras, giraffes, lions, and various kinds of African antelope, such as wildebeests, impalas, kudu, and waterbuck are common. Black and white rhinoceroses were reintroduced successfully after having been wiped out by hunting early in the 20th century. A fence around the perimeter of the park reduces poaching (illegal hunting) of wildlife. It also protects domestic animals outside the park from the spread of wildlife diseases by restricting animal movement.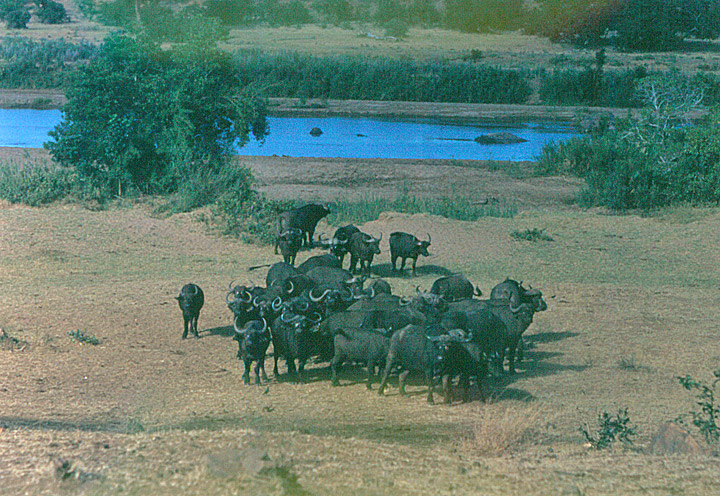 Cape Buffalo
A certain number of elephants, buffalo, and hippopotamuses are killed each year, in order to stabilize animal populations, prevent overgrazing, and generate funds for park maintenance. Growing population and agricultural development west of the park have increased pollution in most of the permanent rivers and reduced the amount of water flowing through the park; these circumstances may pose a future threat to wildlife.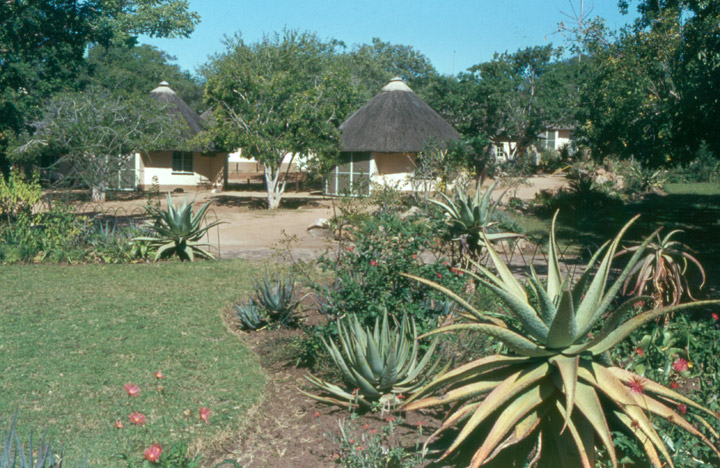 park rest camp
More than 600,000 people visit the park annually. Visitors may observe wildlife year-round from their vehicles on 2,281 km (1,417 mi) of roads, or they may explore on foot along five wilderness trails. There are 24 rest camps that can accommodate 6,000 visitors at a time.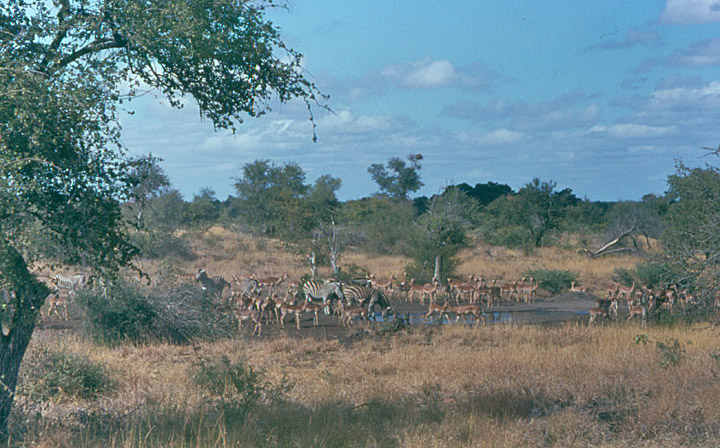 around the water hole
Kruger National Park was named after Paul Kruger, president of the South African Republic (an Afrikaner state that existed in what is now northeastern South Africa) from 1883 through the Boer War (1899-1902). Kruger worked to preserve wildlife threatened by over hunting and the expansion of agriculture and mining. His government established Africa's first game reserve, the Sabie Game Reserve, in 1898. Shingwidzi and other adjacent areas were added to Sabie in 1904. Despite arguments from landowners and mining companies that wildlife conservation should not interfere with development, the National Parks Act was passed in 1926. This act led to the creation of Kruger National Park from part of the Sabie Game Reserve.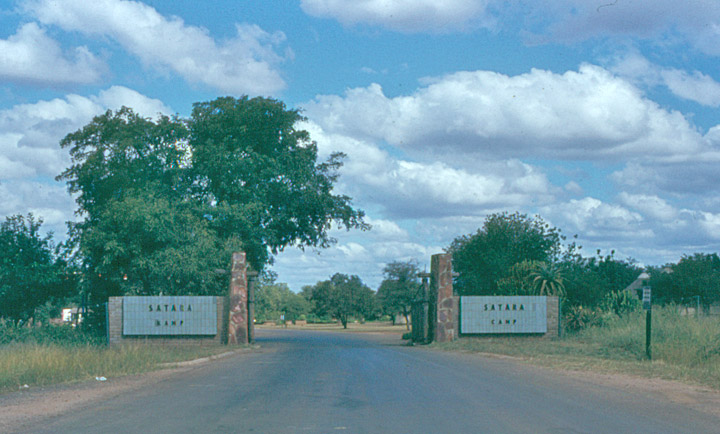 Satara Camp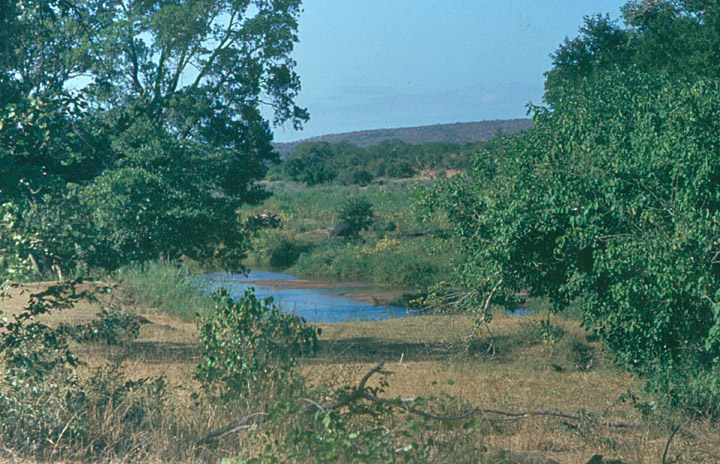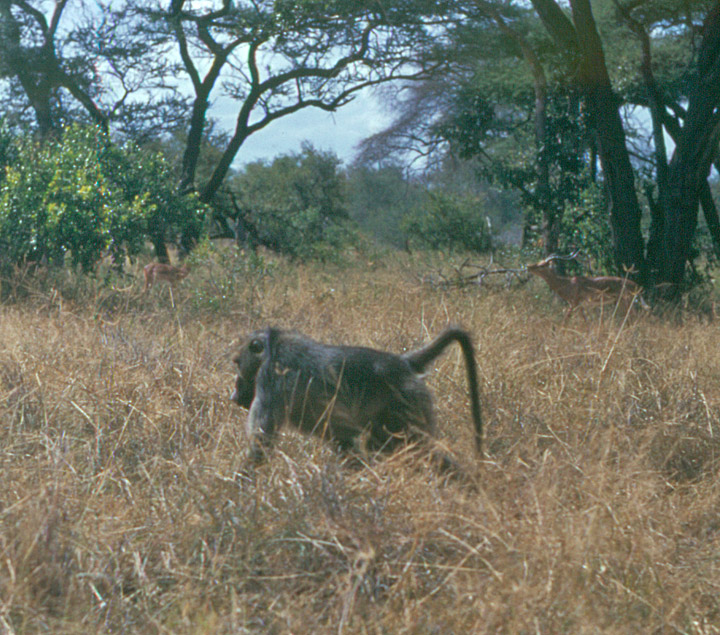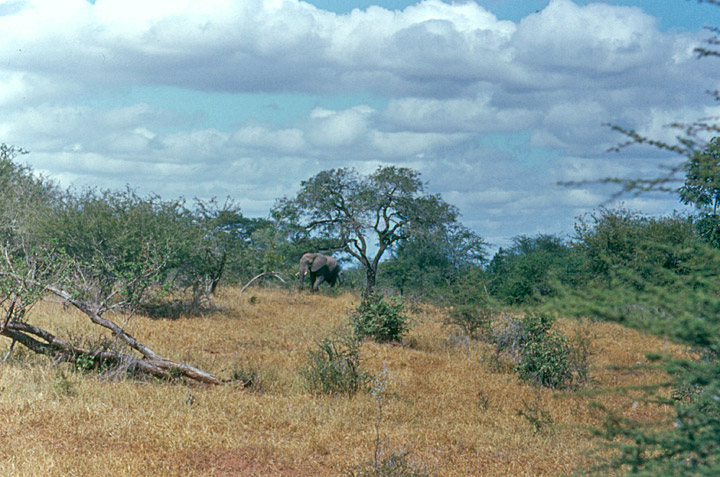 elephantnt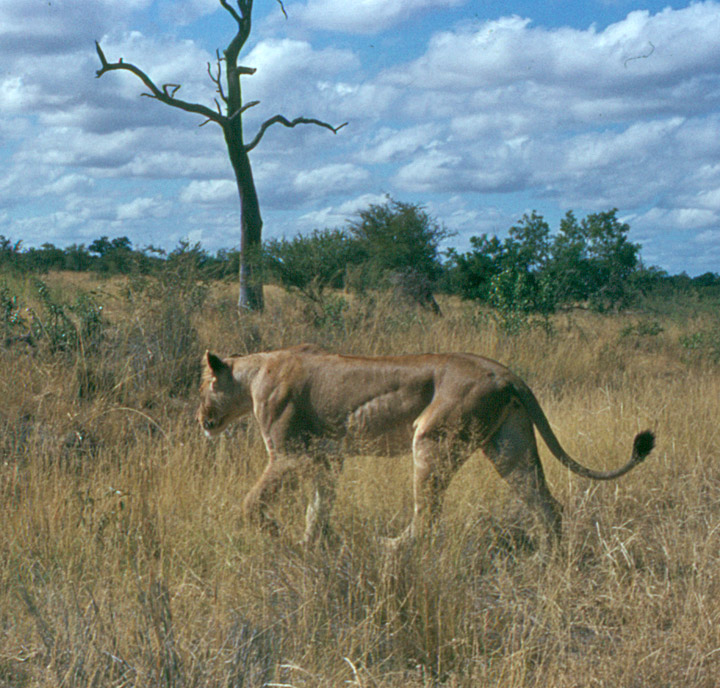 female lion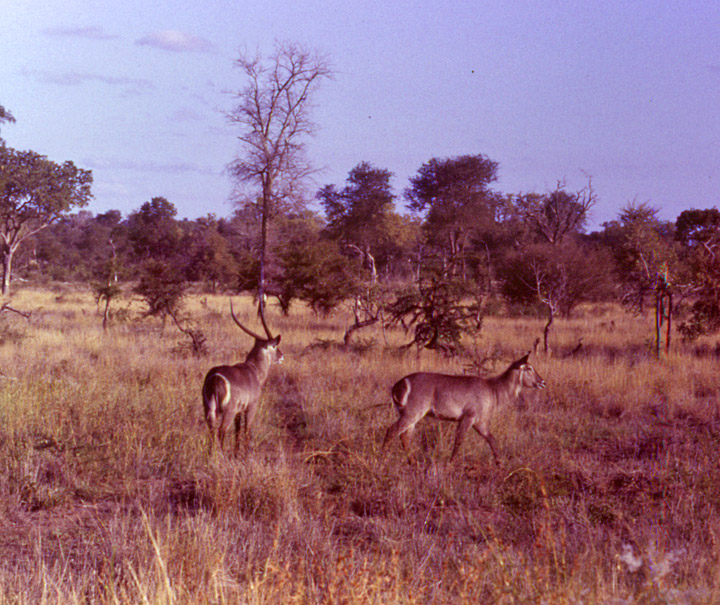 at dusk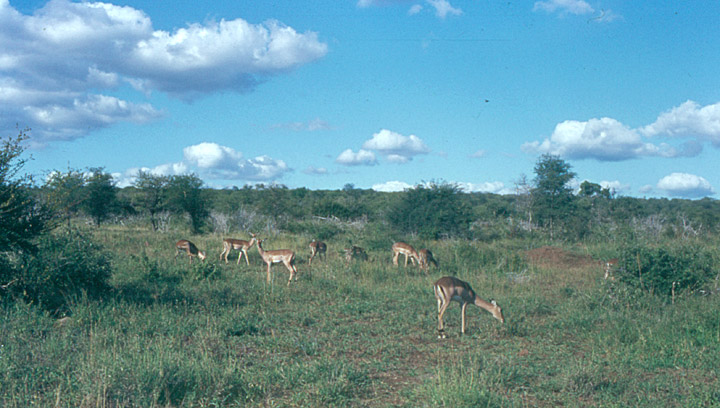 ---
---