Swaziland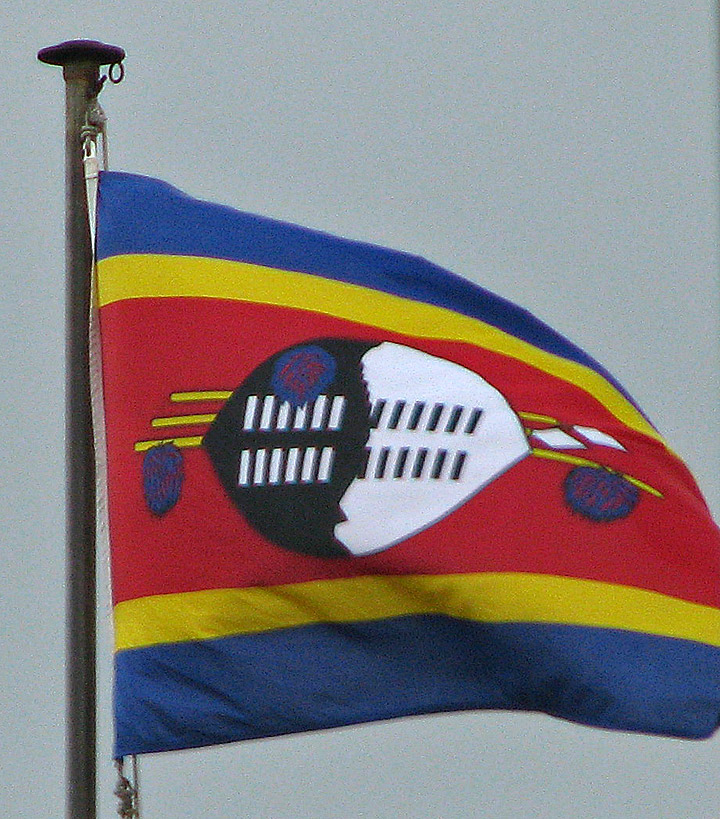 the flag
The Kingdom of Swaziland is a small, landlocked country in Africa (one of the smallest on the continent), embedded between South Africa in the west, north and south and Mozambique in the east. The country is named after the Swazi, a Bantu-speaking people. It is divided into four regional administrative districts: Hhohho, Manzini, Lubombo and Shiselweni. Regions are further subdivided into tinkhundla administered by tindvuna (royal aides or governors); each inkhundla in turn comprises several chiefdoms governed by chiefs as well as urban municipal areas and private lands.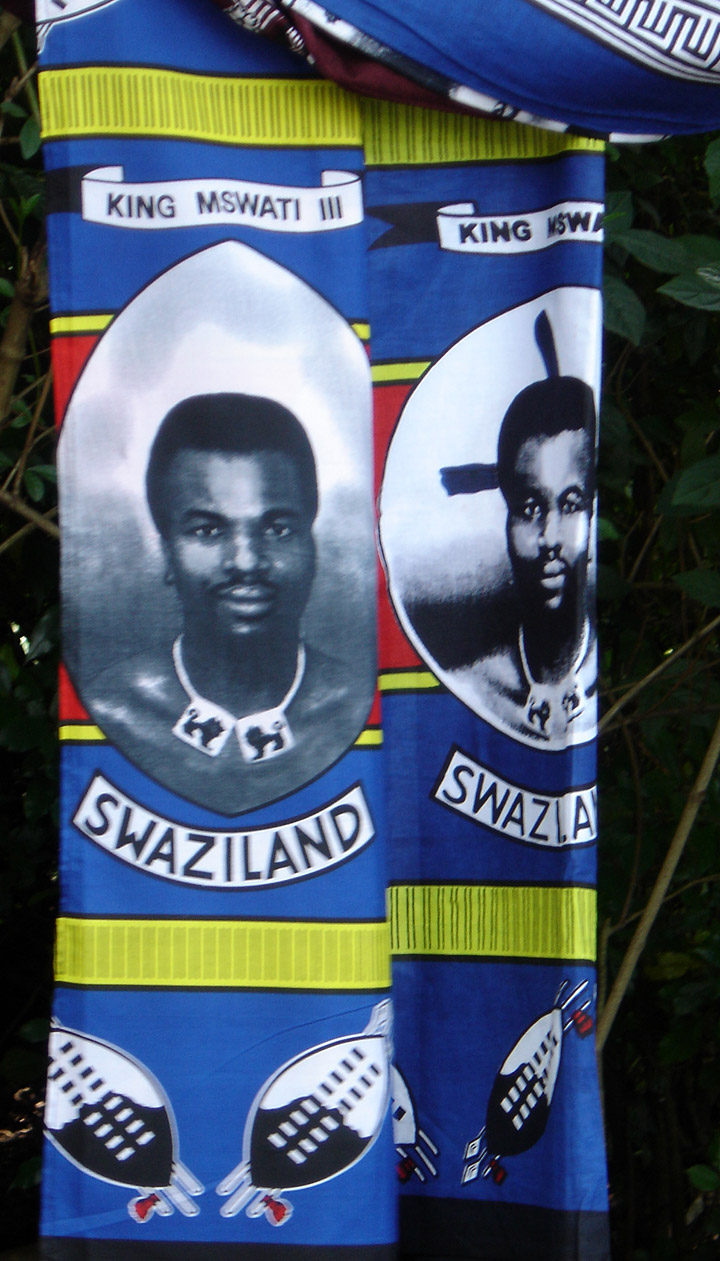 the King
The head of state is the king or Ngwenyama (lit. Lion), currently King Mswati III, who ascended to the throne in 1986 after the death of his father King Sobhuza II in 1982 and a period of regency. By tradition, the king reigns along with his mother or a ritual substitute, the Ndlovukati (lit. She-Elephant). The former was viewed as the administrative head of state and the latter as a spiritual and national head of state, with real power counter-balancing that of the king, but during the long reign of Sobhuza II the role of the Ndlovukati became largely symbolic. As the monarch, the king not only appoints the prime minister — the head of government — but also appoints a small number of representatives for both chambers of the Libandla (parliament). The Senate consists of 30 members, while the House of Assembly has 65 seats, 55 of which are occupied by elected representatives (elections are held every five years in November).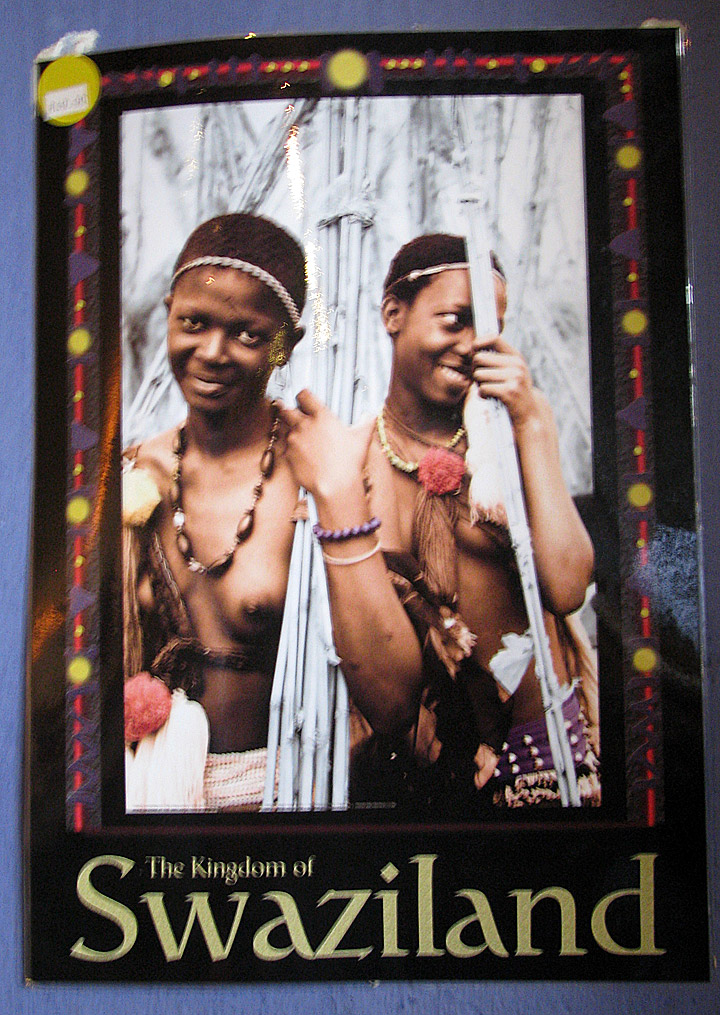 Poster about the Reed Dance
where the King often selects a new wife
The Umhlanga (Reed Dance) is a traditional dance where twenty to thirty thousand of Swaziland's maidens congregate and dance for the public. This tradition has existed for a very long time. It usually takes place around August when the weather is less harsh and the reed has matured. Thousands of maidens from all parts of Swaziland attend the reed dance.
As the girls dance, the spectators may join the dance [kugiya] or throw money at their feet in appreciation of the good dance. The king is allowed to pick one of the maidens to be his bride. On September 6, 2004, he chose a sixteen-year-old reed dance participant and finalist from Miss Teenage Swaziland as a fiancée, to join his eleven wives and one other fiancée.
Text from Wikipedia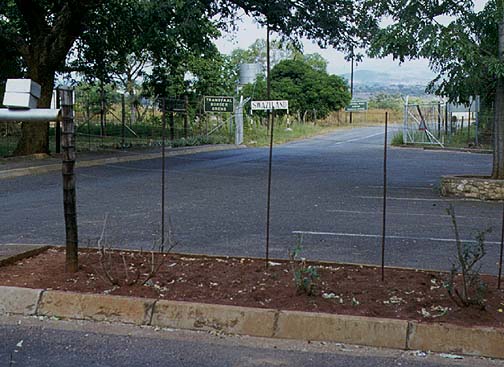 Border with South Africa
(photo from 1983)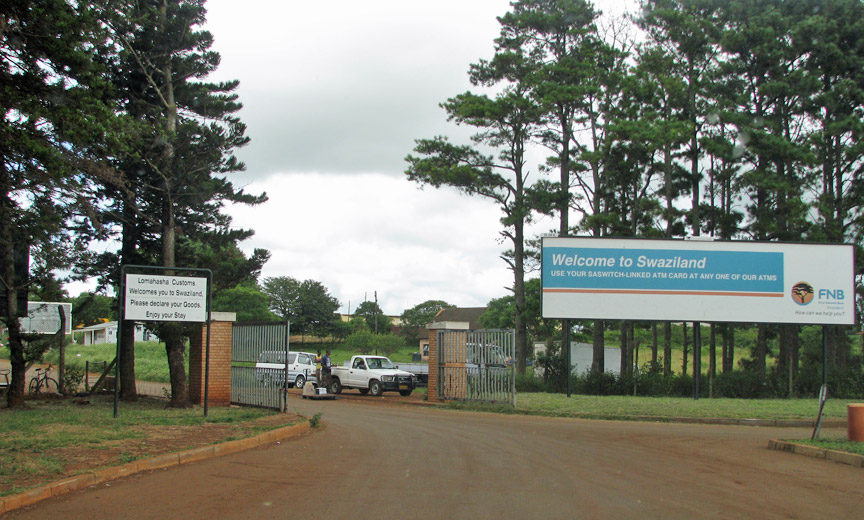 border in 2008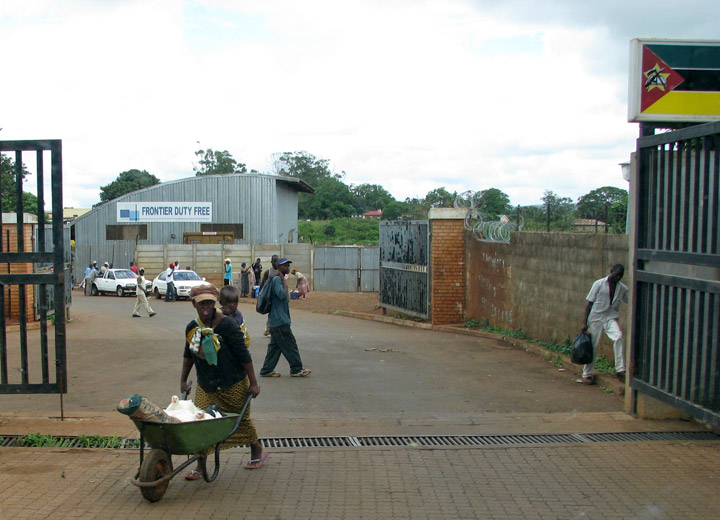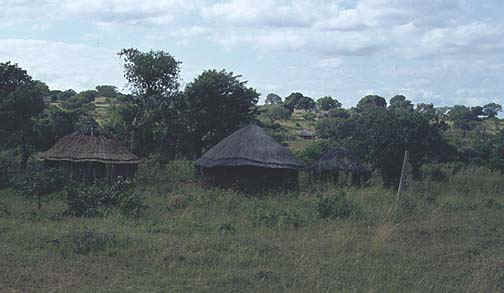 typical dwellings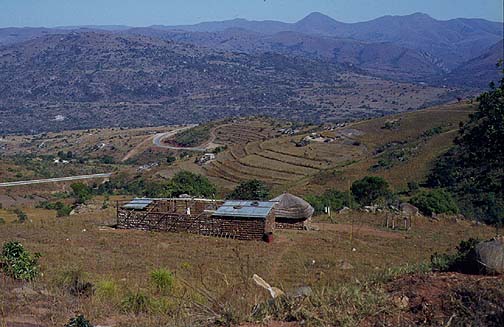 country landscape
More Photos of the Countryside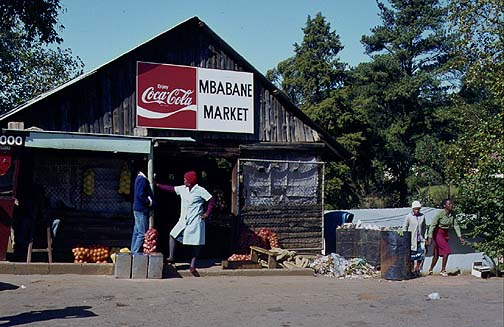 market in MBABANE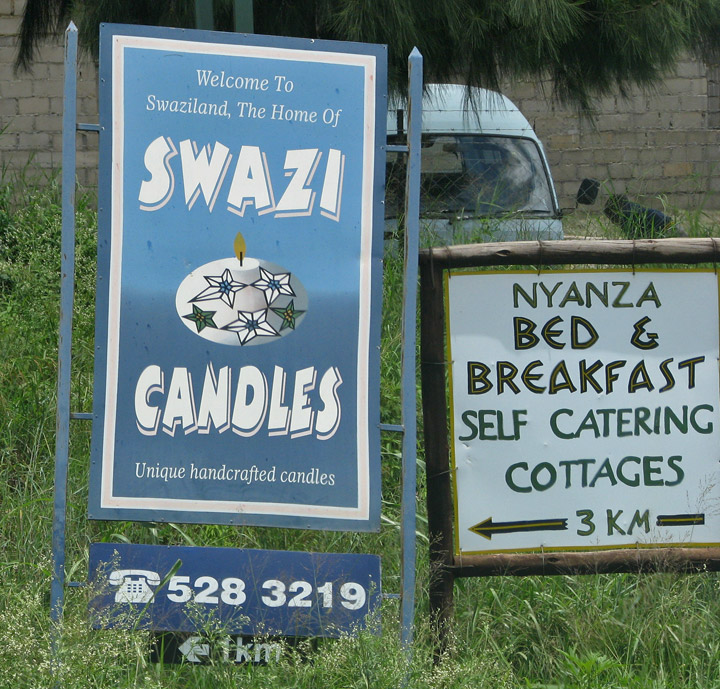 Swazi Candles
More Photos of the candle factory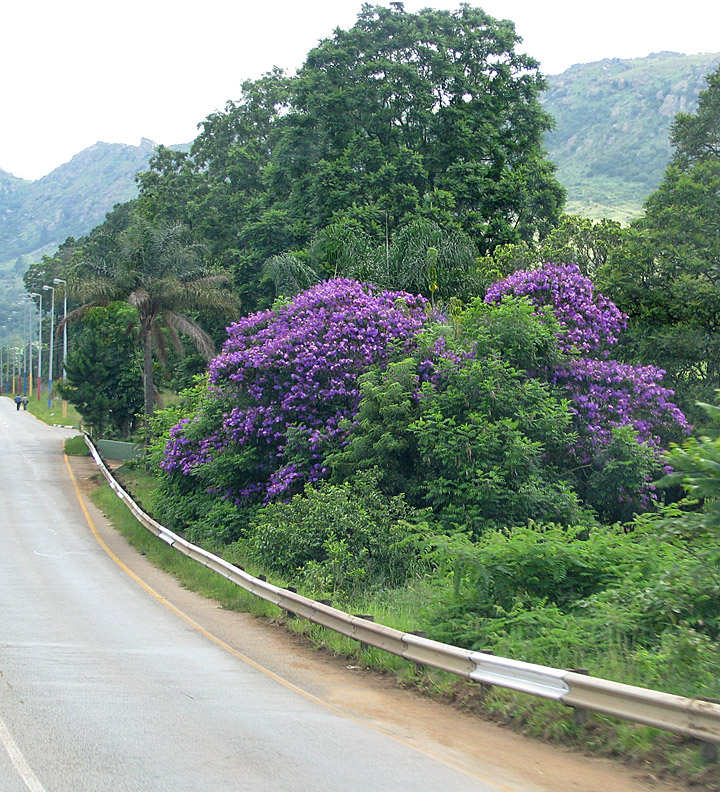 bougainvillea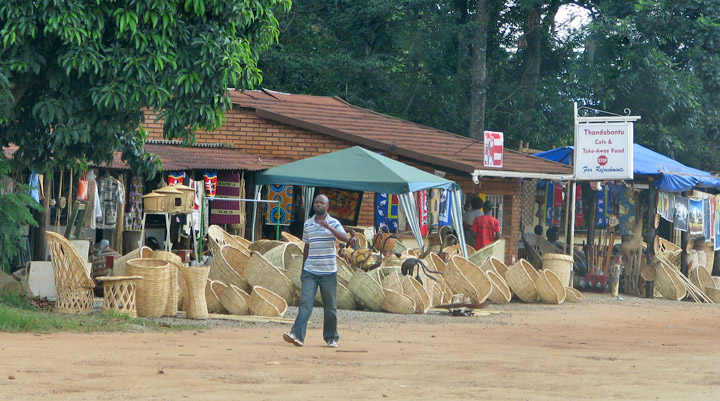 craft market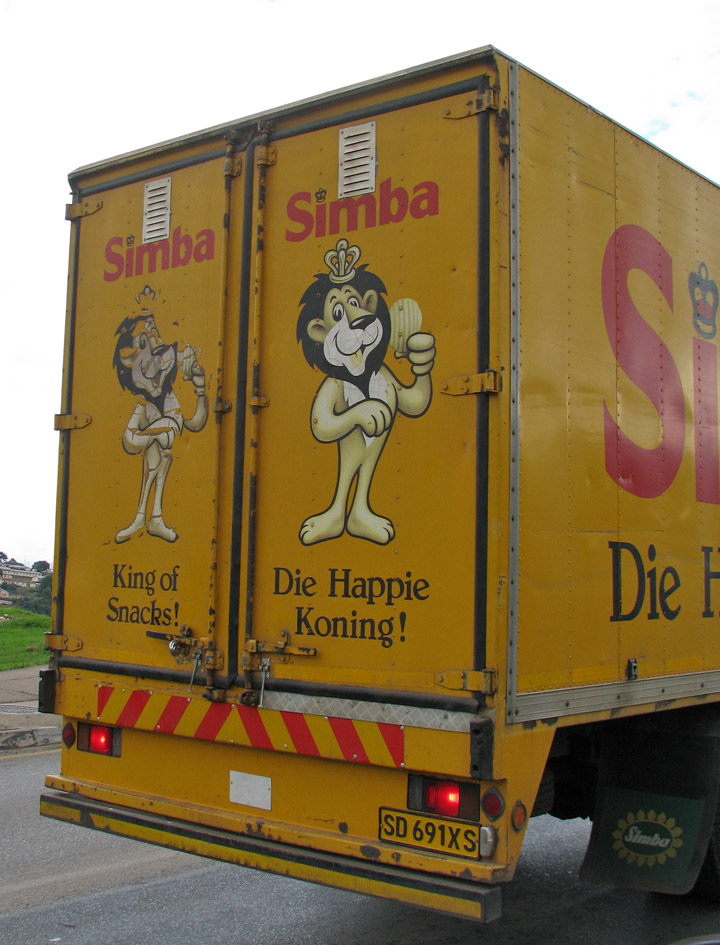 is Simba a good name for a snack food?

a country of schools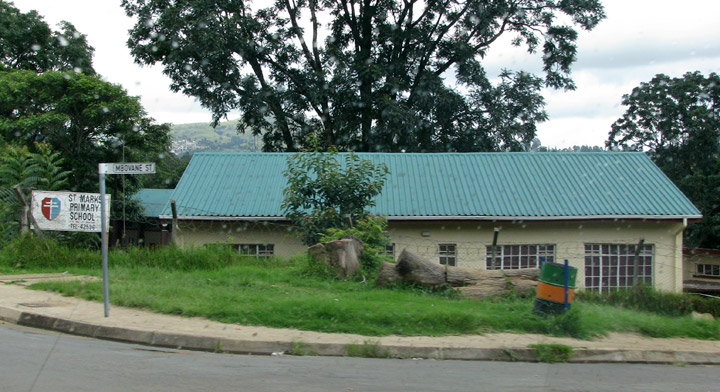 primary school

secondary school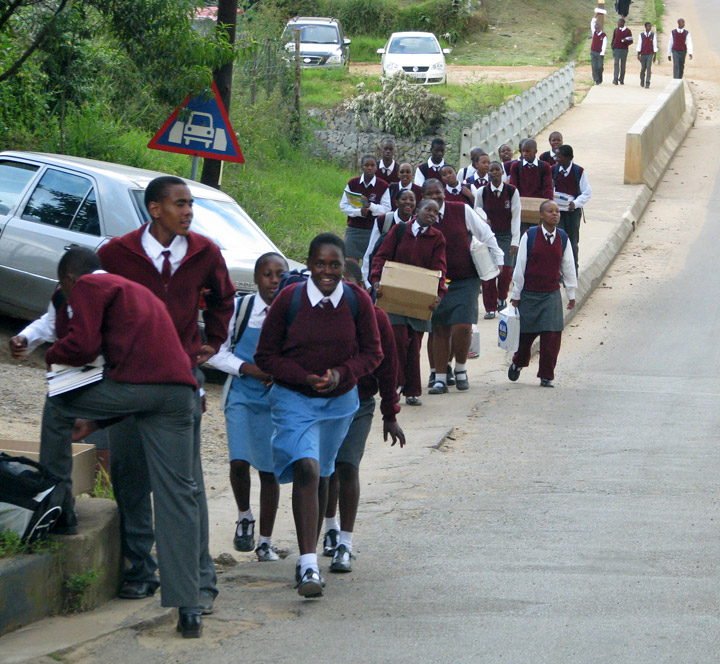 students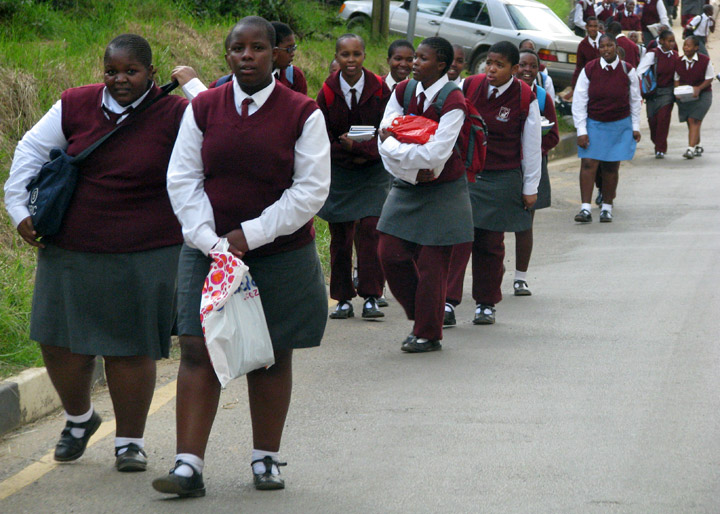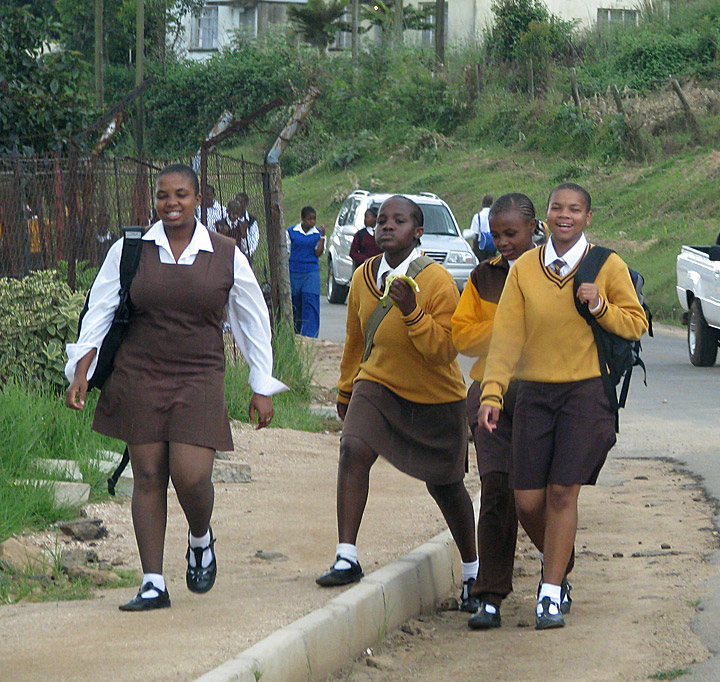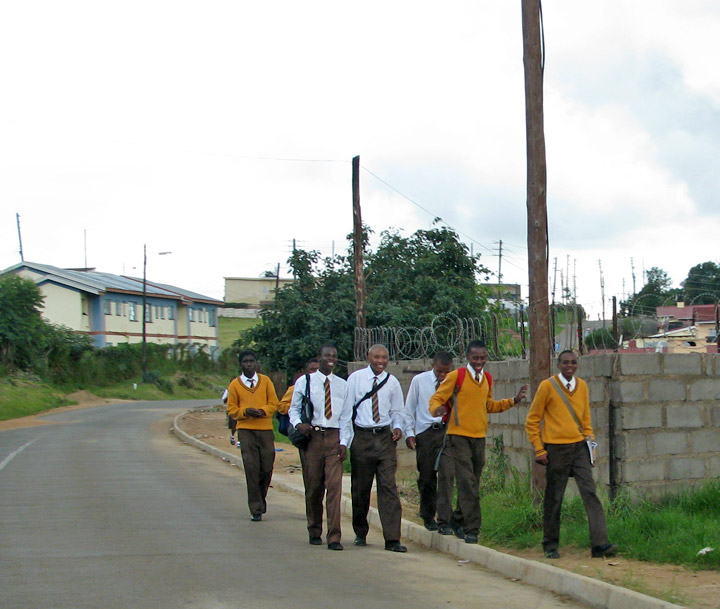 older students and teachers


Countries of
Africa
North Africa

West Africa

East and Southern Africa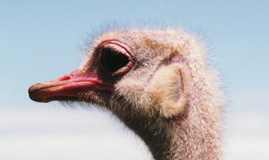 Did anyone see anything?