Paris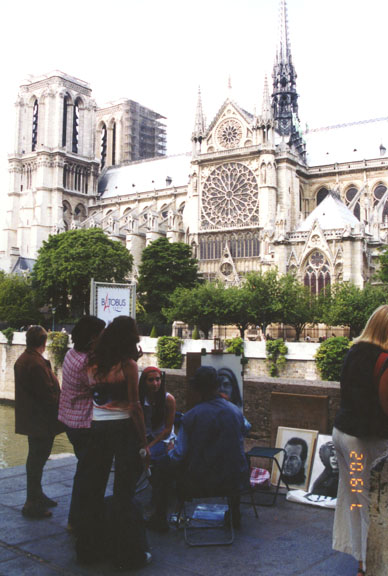 Notre Dame cathedral, on the Île de la Cité
More Photos of Notre Dame cathedral
Paris's monumental architecture, dating from throughout its long history, reflects the city's political and cultural status. Among the most important older constructions are the Cathedral of Notre Dame, on the Île de la Cité, which was begun in 1163; the nearby Sainte-Chapelle, a magnificent 13th-century Gothic structure; the Louvre, once a royal palace; the Invalides, built as a soldiers' home by Louis XIV and now housing Napoleon's tomb; and the Place de la Concorde, laid out in the 18th century.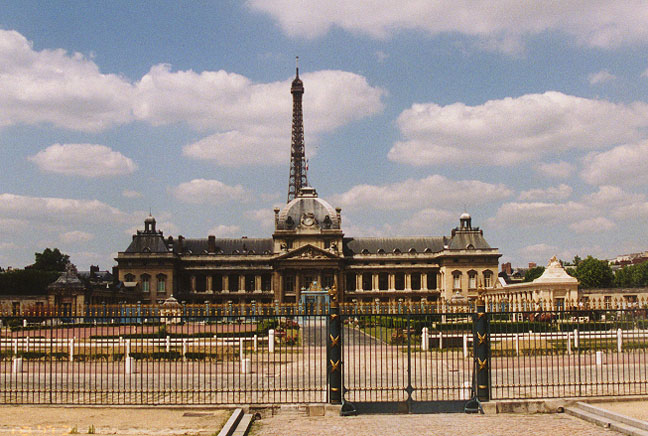 ècole militare
(Eiffel tower in the background)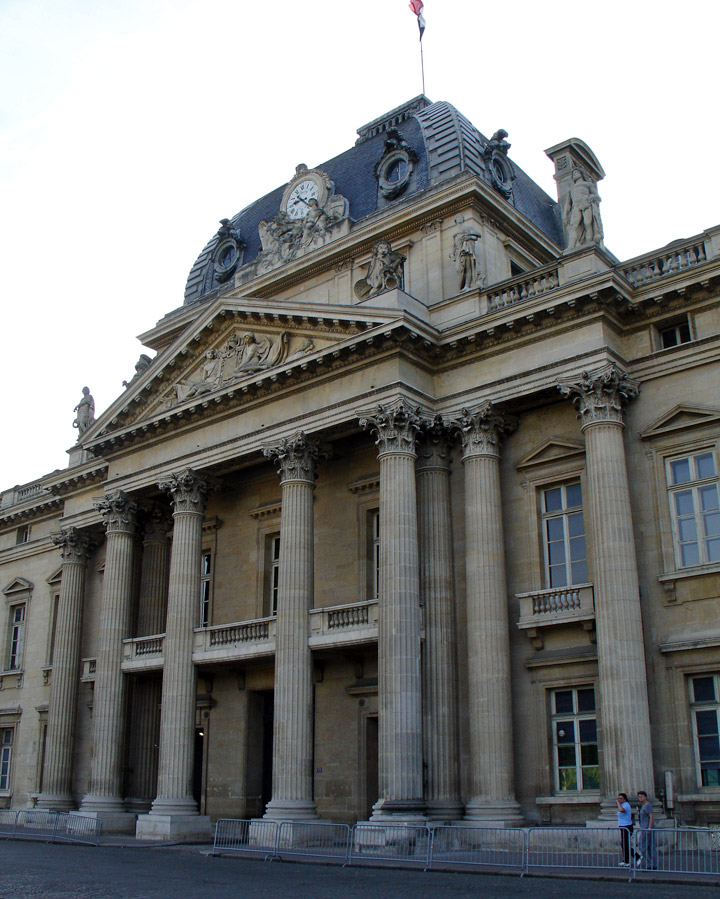 ècole militare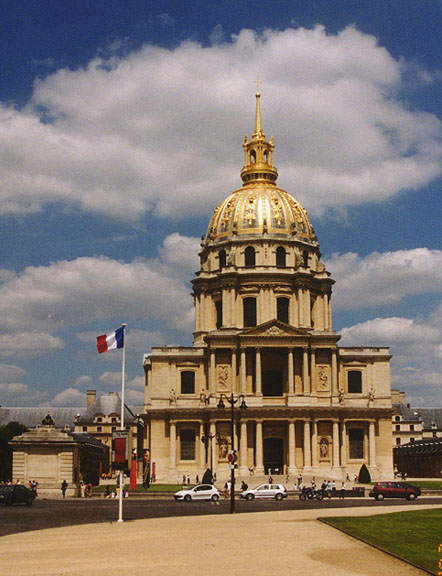 Invalides
(contains Napoleon's tomb)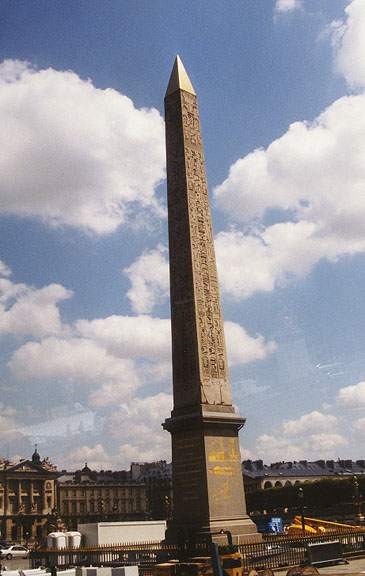 Obelisk on the Place de la Concorde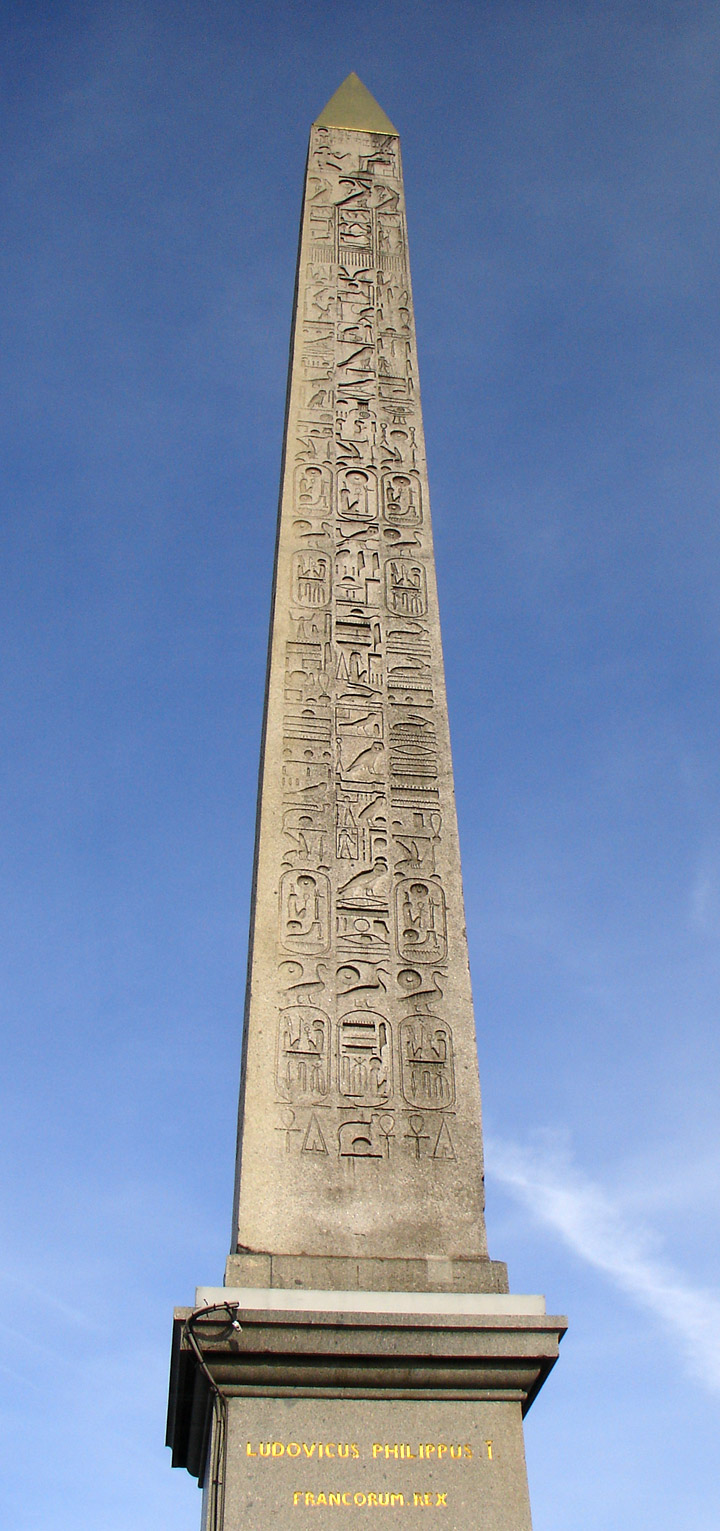 the obelisk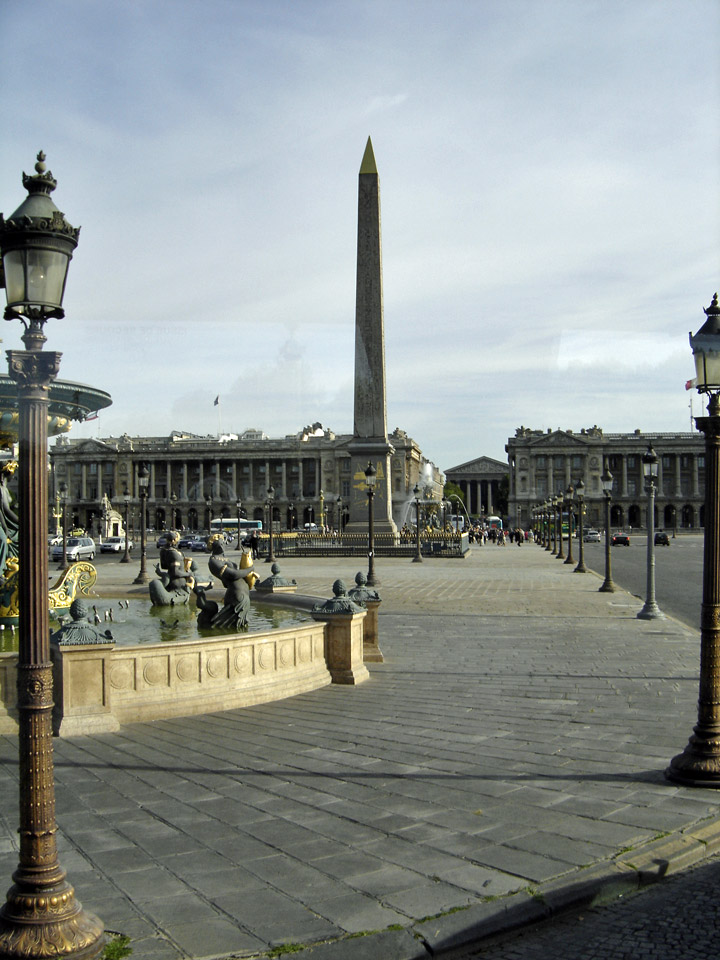 Place de la Concorde
During the mid-19th century Paris was redesigned under the direction of Baron Georges Haussmann, and several grandiose projects were undertaken to emphasize the city's significance. The Arc de Triomphe, the Opéra, the Place de l'Opéra, the Place de l'Étoile (now Place Charles de Gaulle), and many of the broad avenues with their imposing perspectives date from this time.

Arc de Triomphe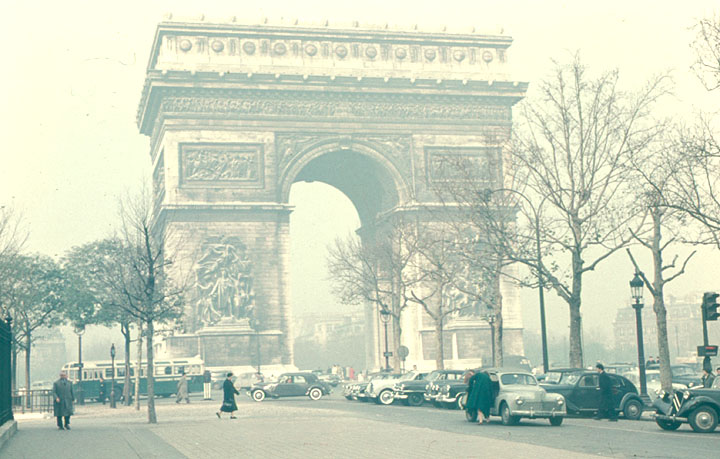 in 1957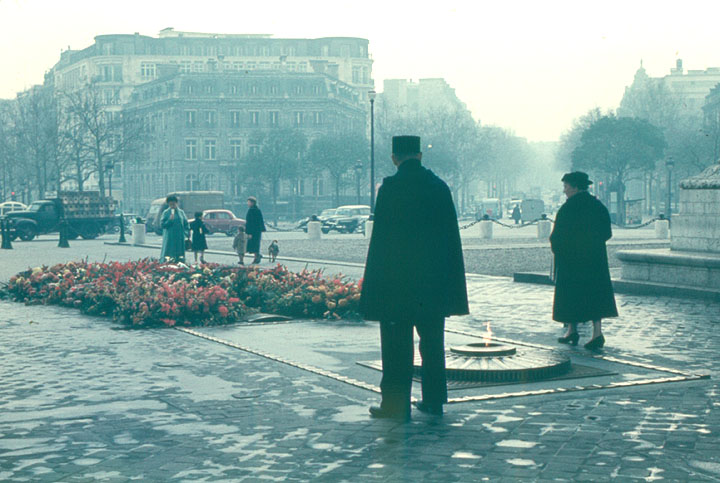 the Eternal flame in the Arc
Arc de Triomphe Photos from 2006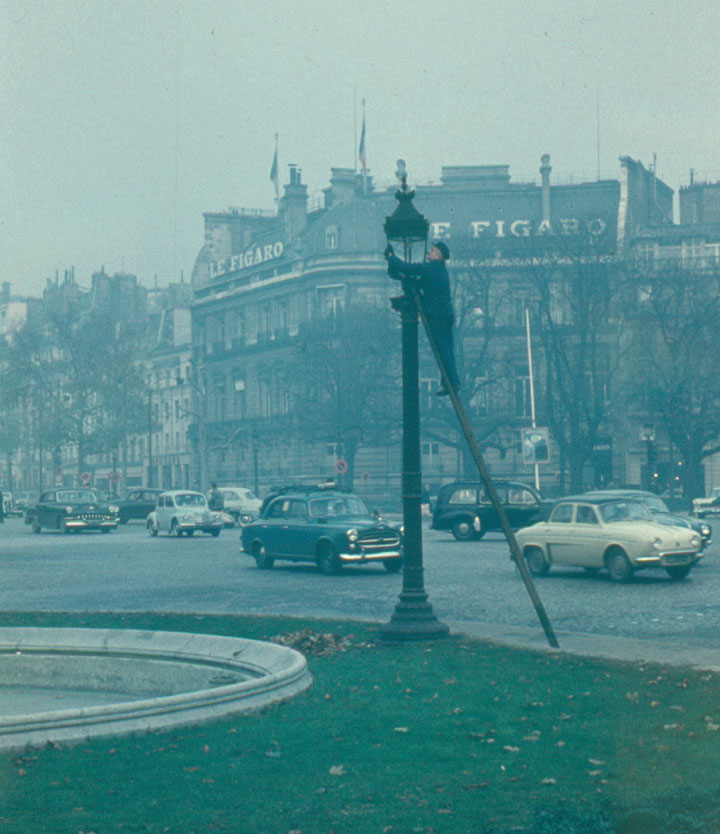 lighting the gas street lights (1957)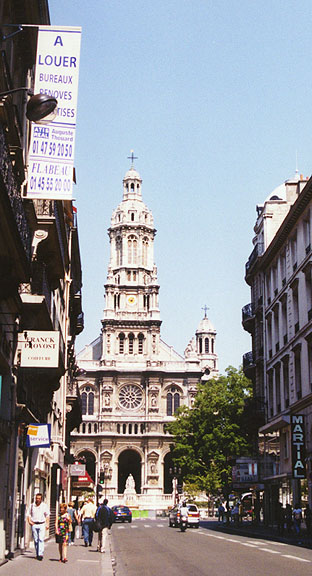 church on Rue de Saint Lazare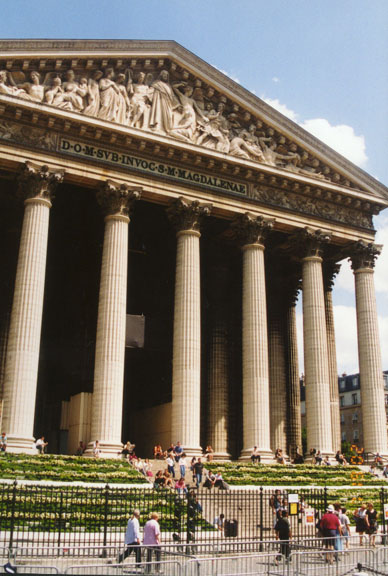 Madeleine church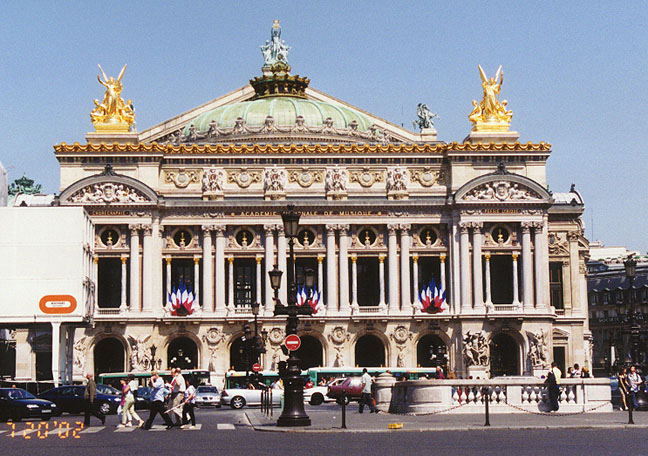 the Opéra
Among the city's better known thoroughfares are the Rue de Rivoli, Rue de la Paix, Rue de Faubourg-Saint Honoré, Avenue de l'Opéra, Boulevard des Italiens, Boulevard du Montparnasse, and the Champs Élysées.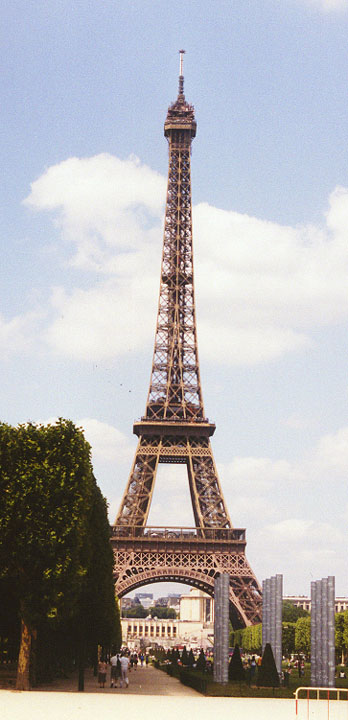 the Eiffel Tower
Toward the end of the century, the Eiffel Tower was built for the Paris World's Fair of 1889; it is now the city's most famous symbol.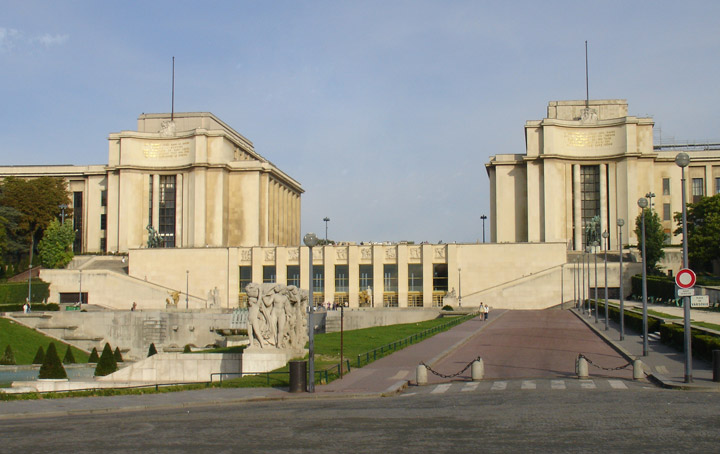 Chaillot Palace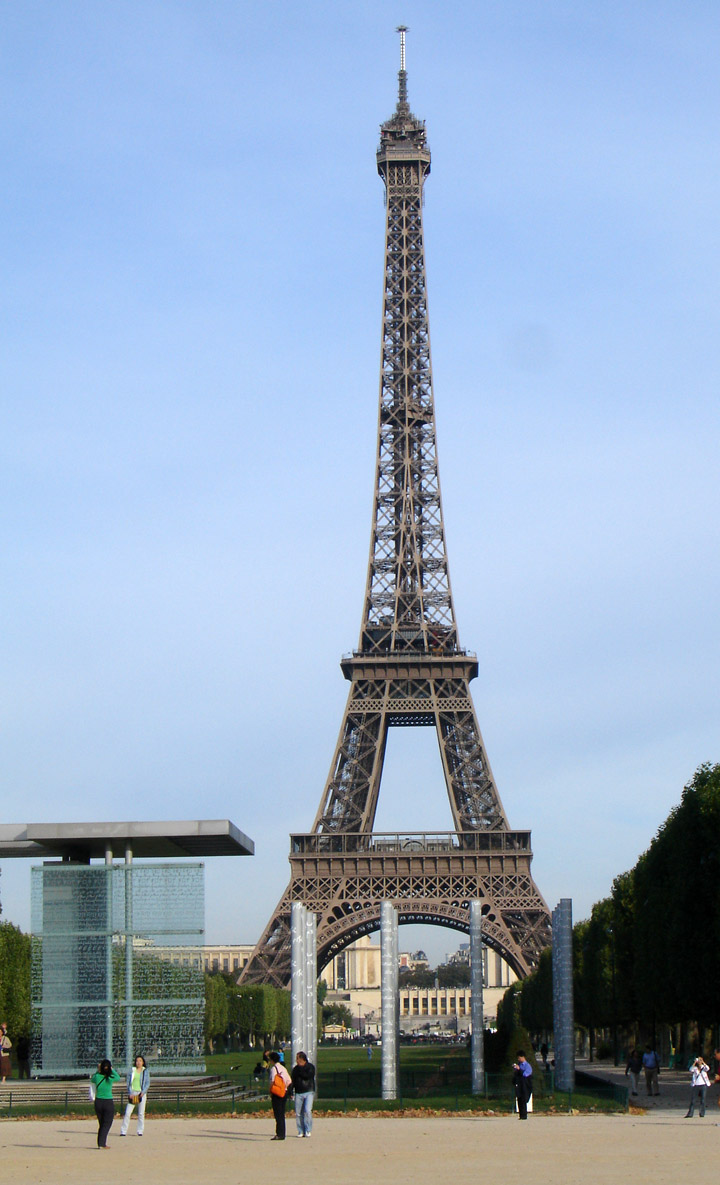 the Eiffel Tower (2006)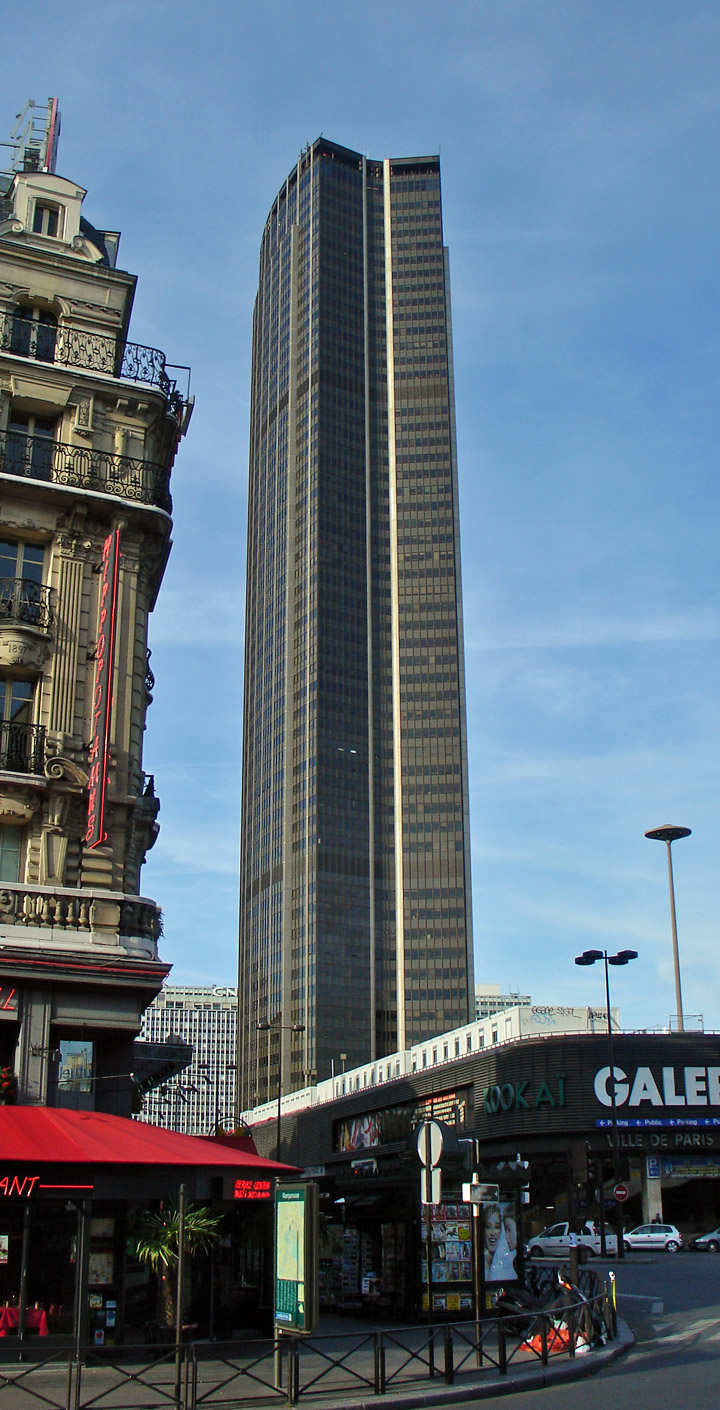 the newer skyscraper in Paris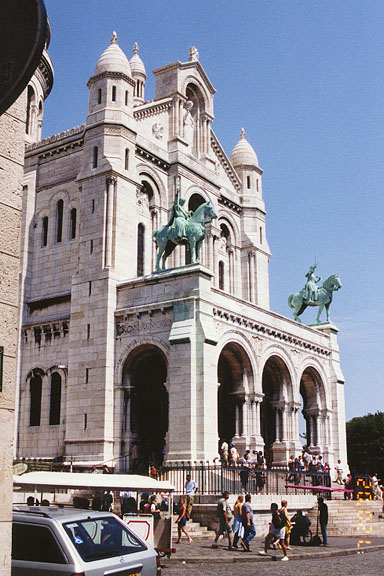 Basilica of Sacré Coeur
The Basilica of Sacré Coeur, on the summit of Montmartre, was completed in 1910. Other important buildings include the Palais de Chaillot, Palais Royal, Palais de l'Élysée (now the official residence of the president of France), Palais Bourbon (the meeting place of the Chamber of Deputies), the Palais de Justice, and the Pantheon.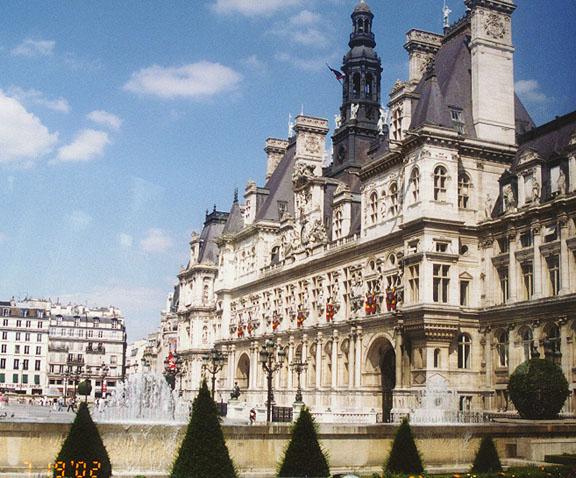 city government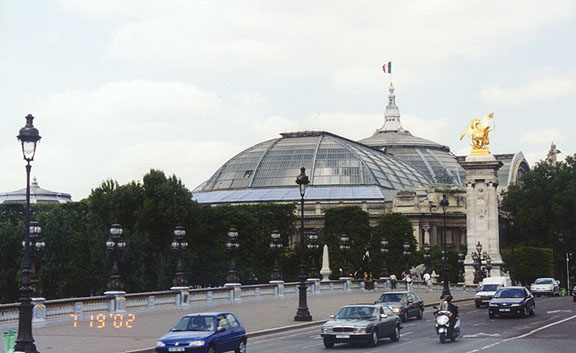 Grand Palace, exhibition hall
on the Seine (2006)
All of the classic monuments of Paris, and indeed the entire city, have a surprisingly clean and fresh look, thanks to the rediscovery and enforcement, in the 1960s, of an old ordinance requiring all buildings to be cleaned periodically.
Text from Microsoft Encarta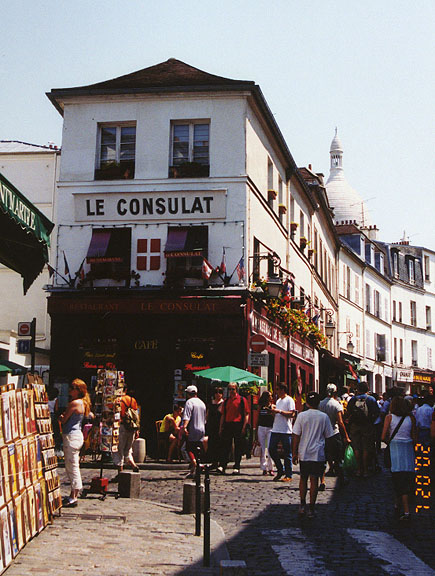 artist quarter of Montmartre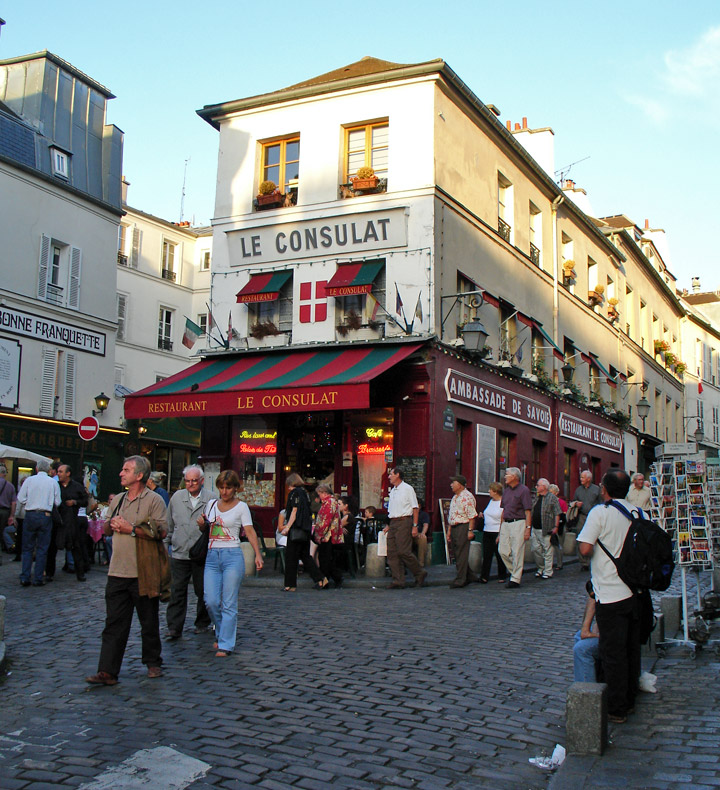 same location 2006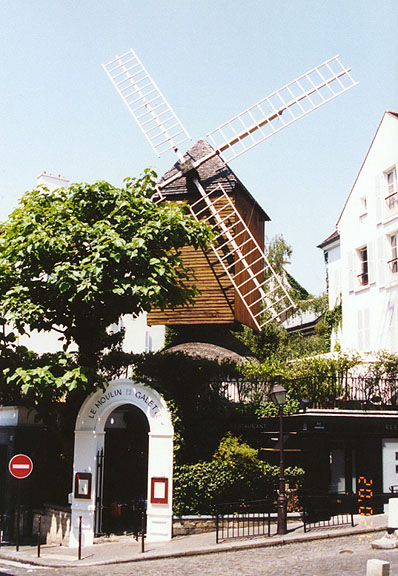 windmill on Montmartre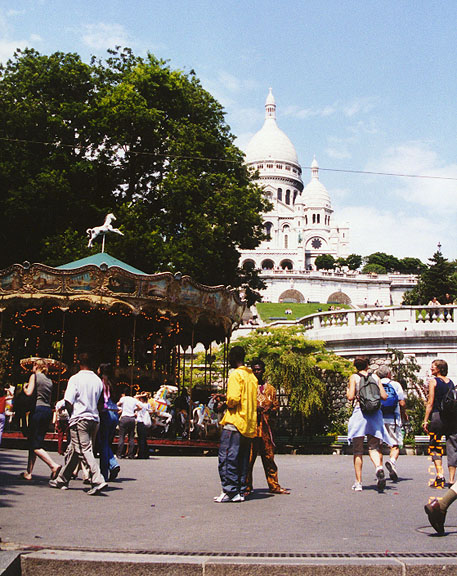 carousel in front of stairs leading to Montmartre and Sacré Coeur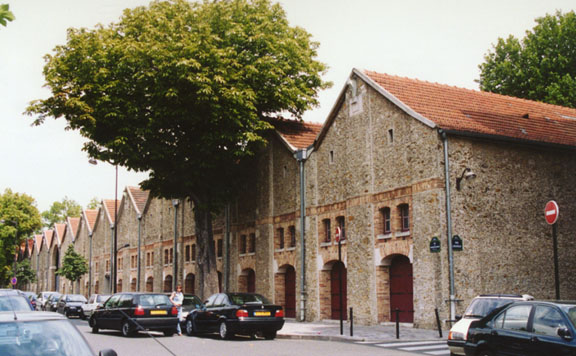 wine storage sheds in Bercy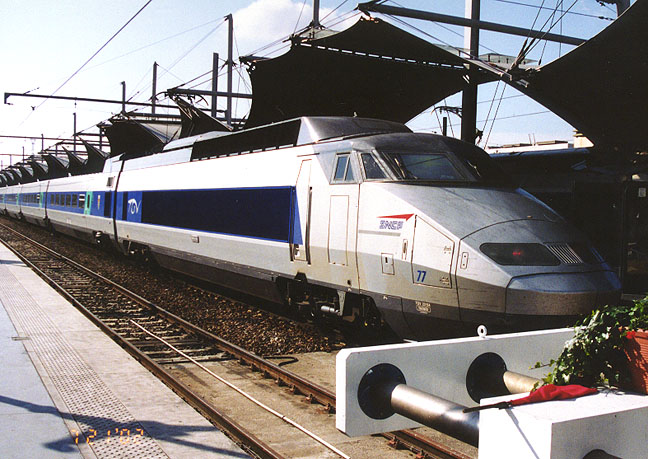 the pride of France, the TGV

the Concorde, part of its past pride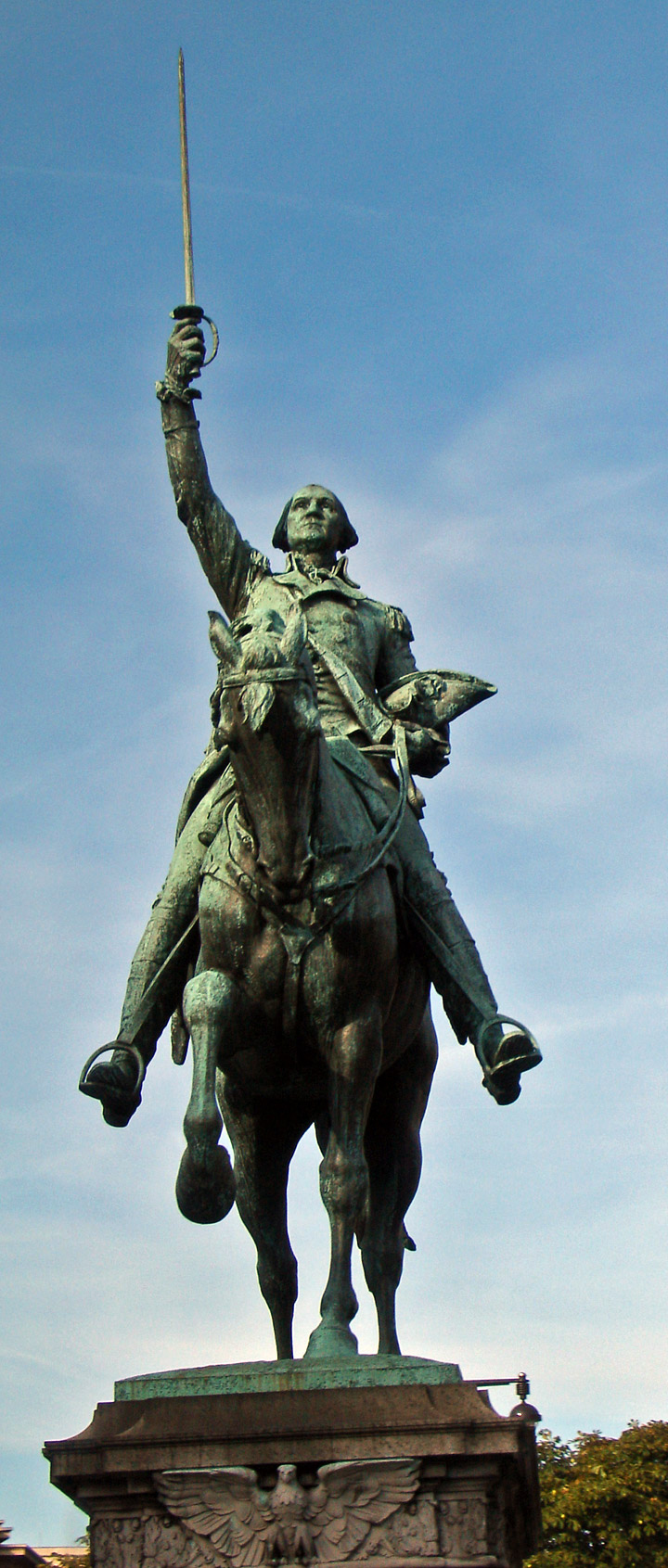 a great leader, honored in Paris

Return to European trains page
Return to Grand European's Tour of France