Carcassonne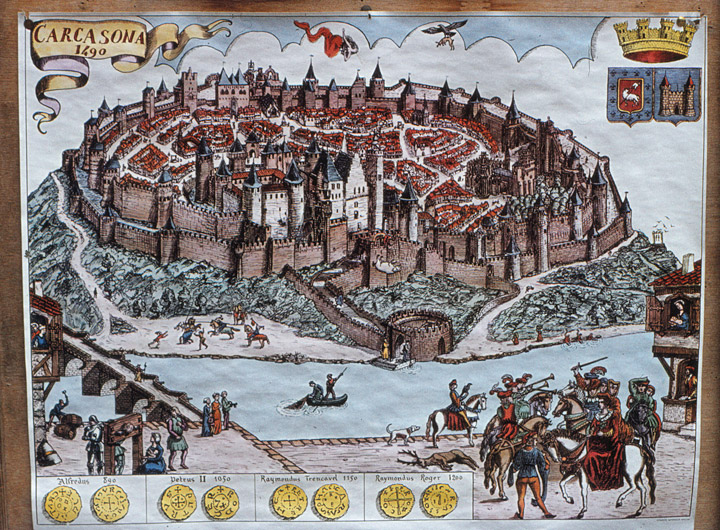 old walled city of Carcassonne
Carcassonne, city in southern France, capital of Aude Department, on the Aude River and the Canal du Midi. It is divided into two sections, Ville Basse and the medieval walled community known as the Cité.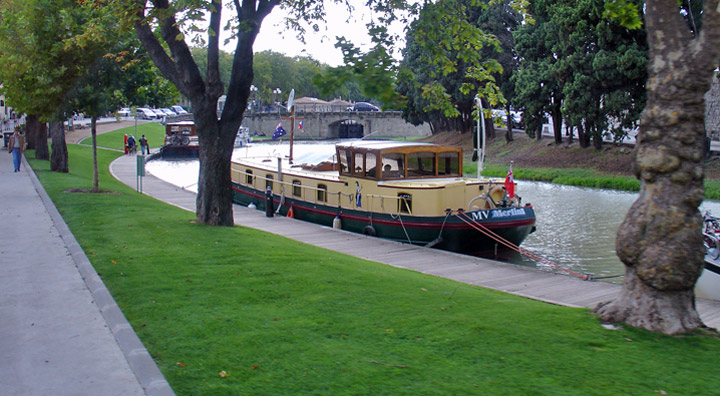 Canal du Midi
The business of Carcassonne is concentrated in Ville Basse, which has clothing factories and is an important center of trade in wine, grain, and fruit produced in the surrounding region. Ville Basse also contains the Cathedral of Saint Michael and the Church of Saint Vincent (both mainly 13th century).
the Cité on the hill above the Aude river
The Cité contains some of the finest remains of medieval fortifications in Europe and is a popular tourist attraction. Set atop a hill on the left bank of the Aude River, the Cité includes ancient ramparts and towers, some parts dating from the 5th century, during the time of the Visigoths (see Goths), and others from the 11th to the 13th century.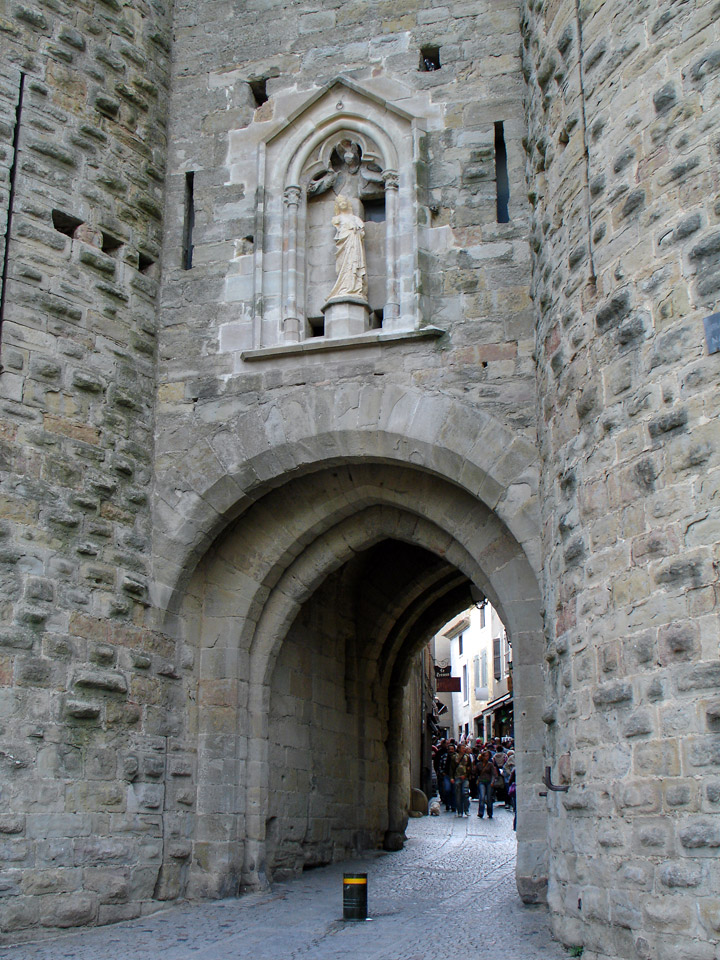 entrance to the Cité
In addition, a 12th-century castle and the Romanesque and Gothic Church of Saint Nazaire (11th-14th century) are located in the Cité.
More Photos of the Carcassonne Fortress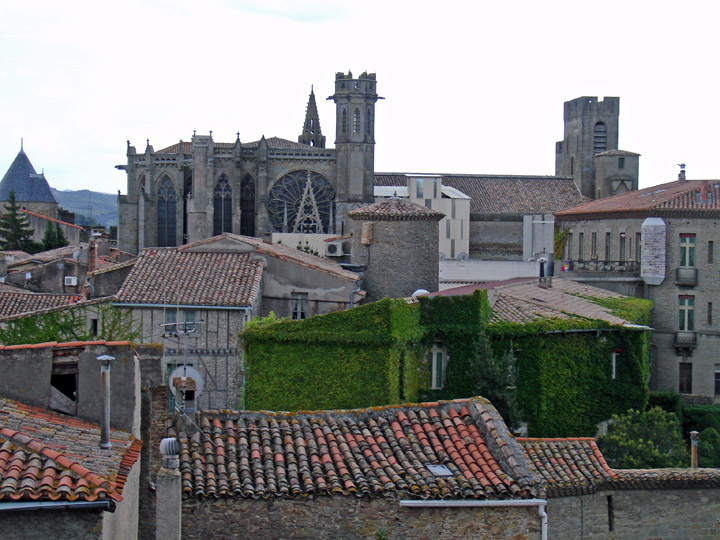 church of Saint Nazaire
More Photos of Saint Nazaire church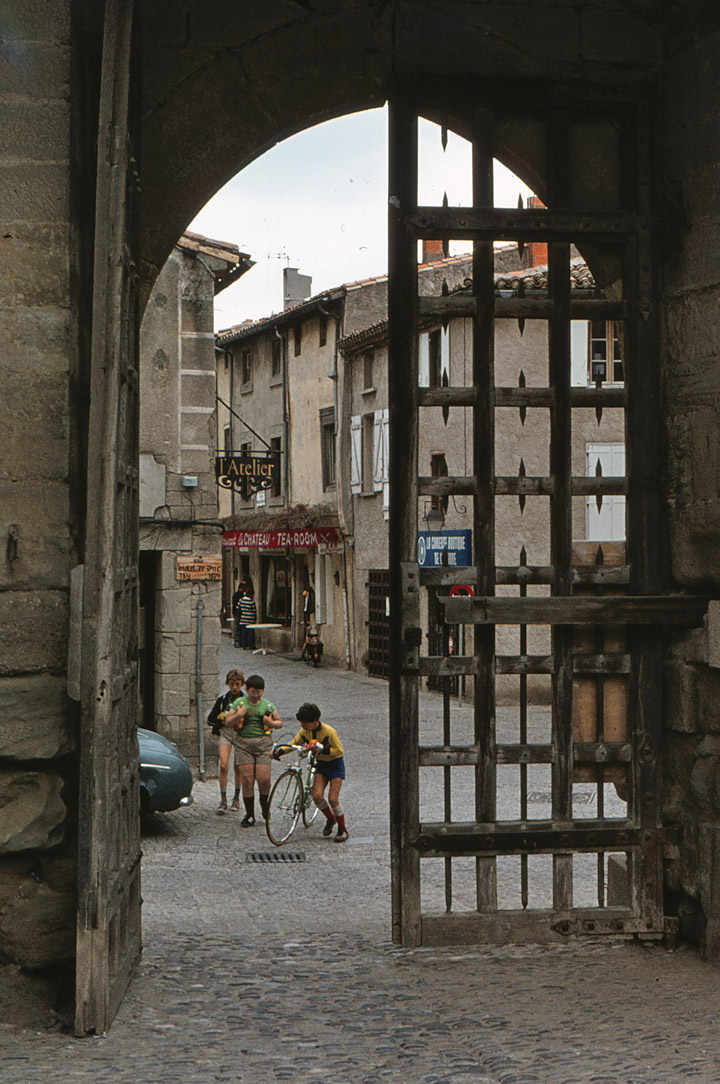 gate in the Citè (Photo from the 1976)
The Cité was the site of a Roman town, which fell to the Visigoths in the 5th century. In the 8th century it came under Frankish rule. During the 13th-century crusade against the Albigenses, a religious sect, Carcassonne was captured and its inhabitants massacred by the Anglo-Norman soldier Simon IV de Montfort. Carcassonne became a possession of the French crown in 1247.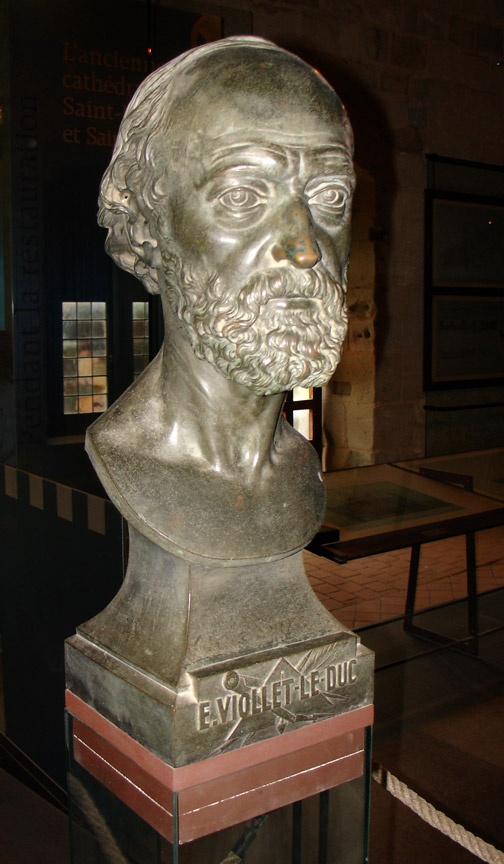 Eugène Emmanuel Viollet-le-Duc
Restoration of the Cité was begun in the 19th century by the architect Eugène Emmanuel Viollet-le-Duc. Population (1999) 43,950.
Text from Microsoft Encarta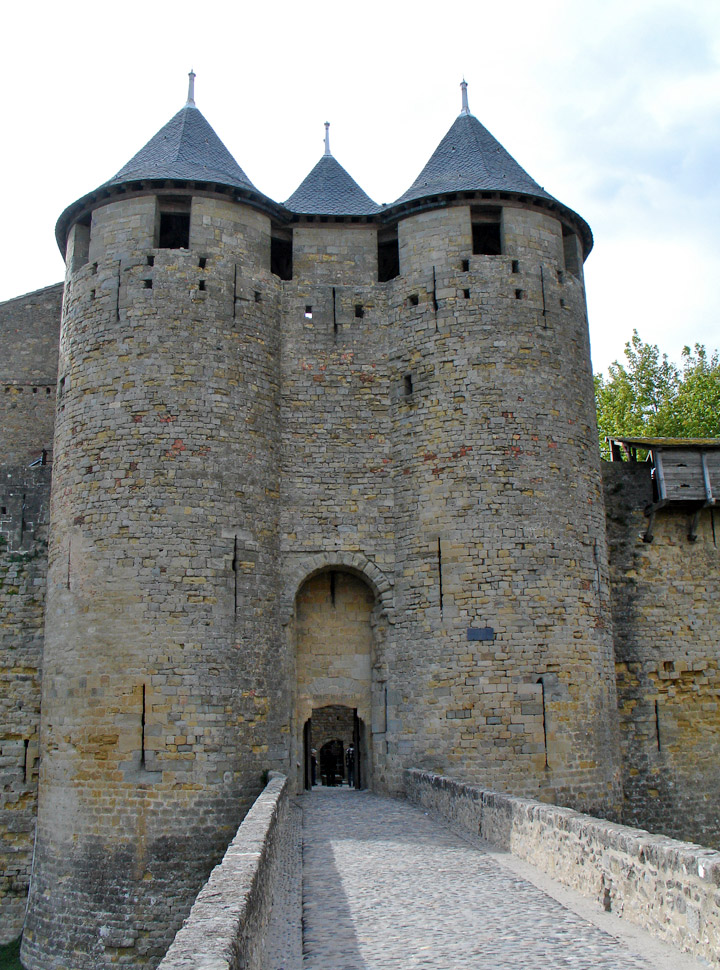 the fortified Chateau Comtal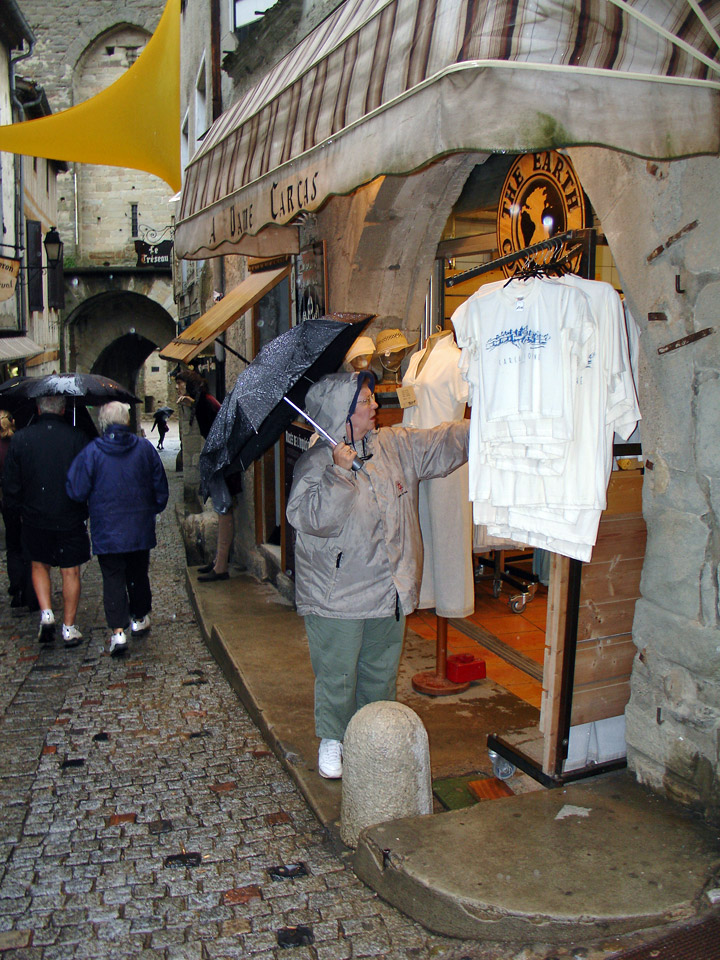 the shopping street of the Cité
(fun even in the rain)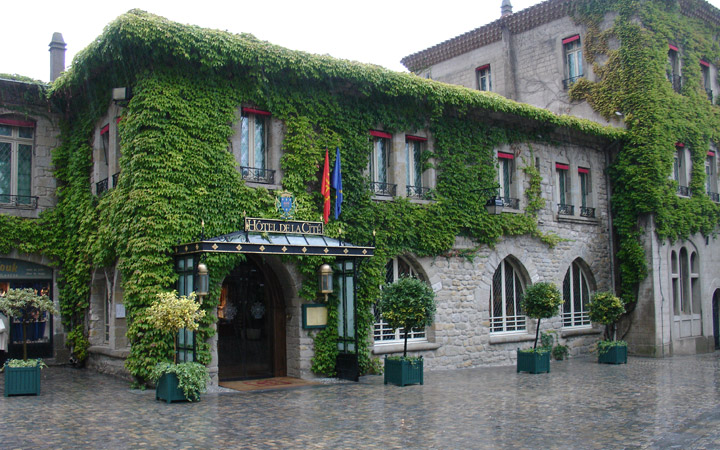 Hotel del la Cité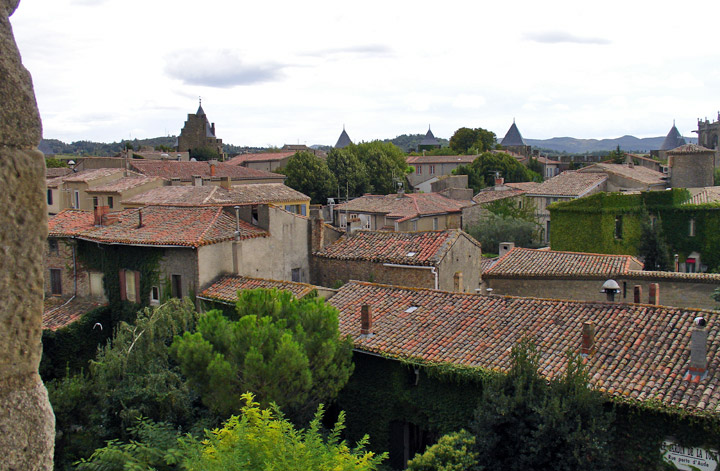 view of Ville Basse from the Cité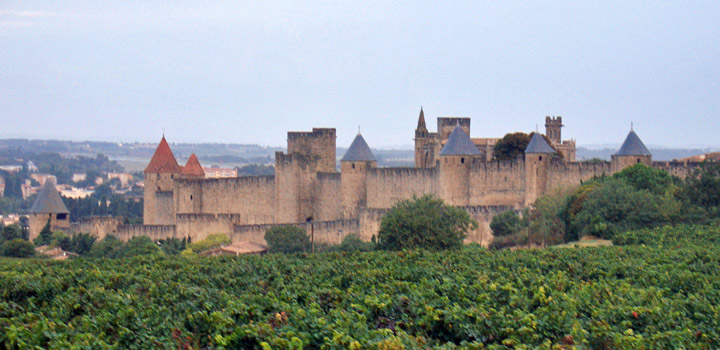 the Cité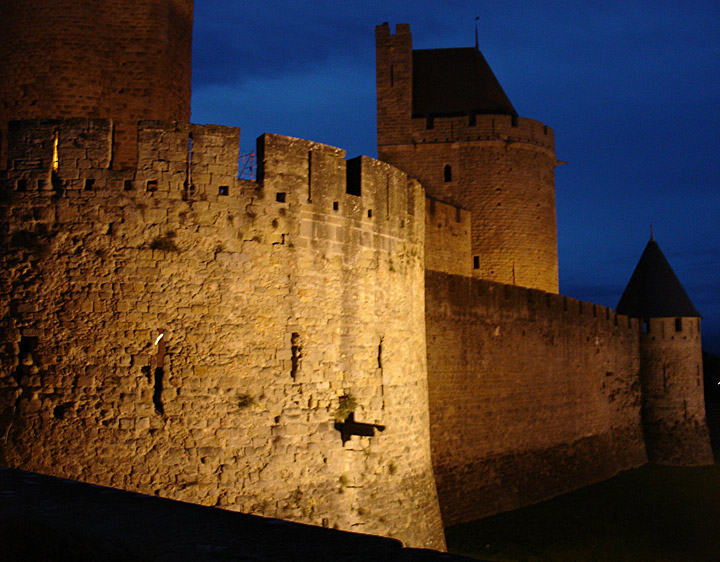 the fortress at night
---
---