Avignon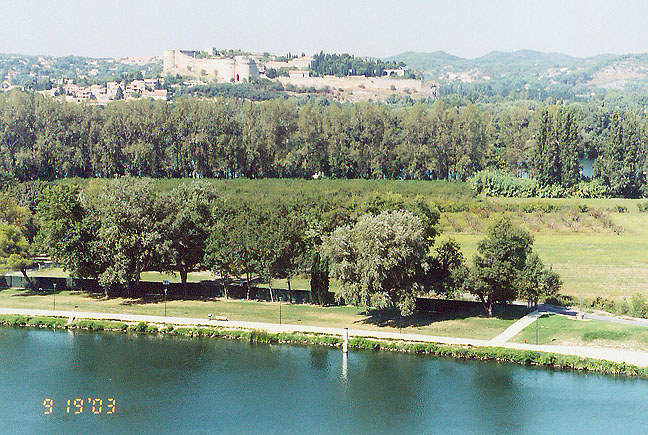 across the Rhône River from Avignon
Avignon, city in southern France, capital of Vaucluse Department, on the Rhône River. It is a wine-trade and manufacturing center, producing processed food, leather, textiles, soaps, and chemicals. The University Center of Avignon (1973) is here.
First recorded, in Roman texts from the first century BC, the name Avignon
comes from "Avenio" which means "town of violent winds" or "town of the river".
town center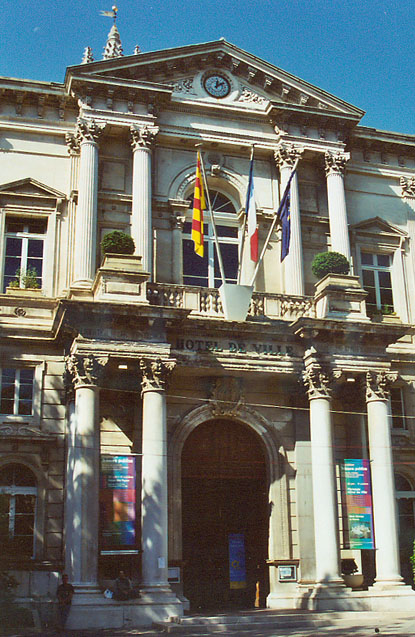 city hall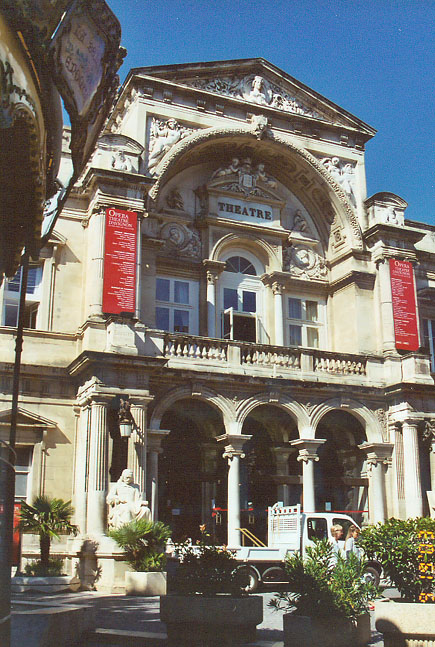 theater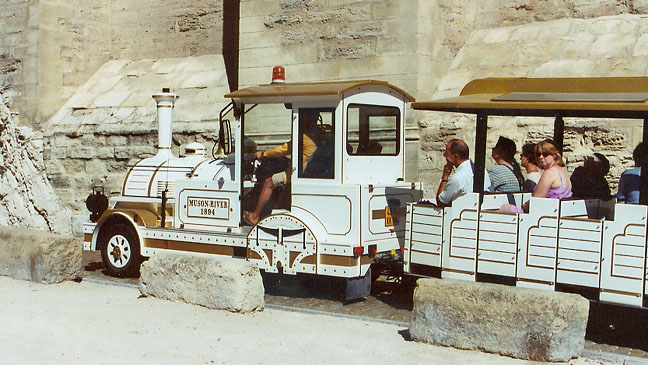 the tourist "train" to show people around the town
More Photos of the town (2006)
More Photos of the town (2013)

Places of interest within the city include a huge 14th-century palace that once served as a residence and fortress of the popes. The beautiful Gothic Basilica of Saint Peter (14th century) and the Cathedral of Notre Dame des Doms (12th century) are nearby, and just north of the palace, on rocky heights overlooking the Rhône River, are several public gardens.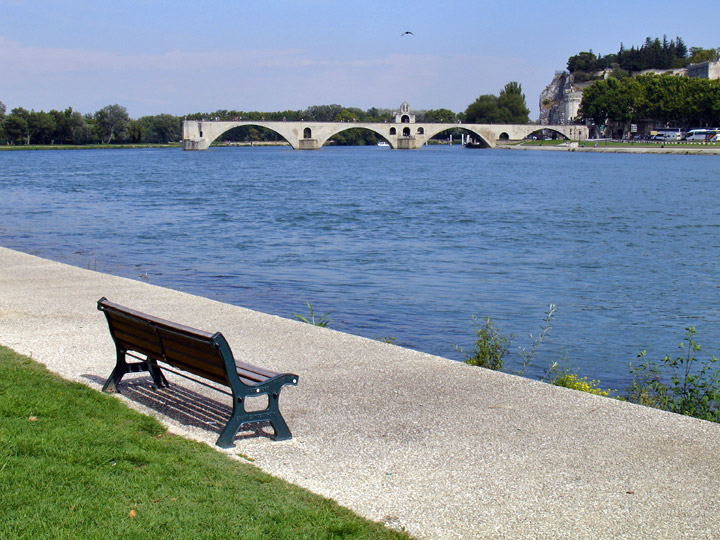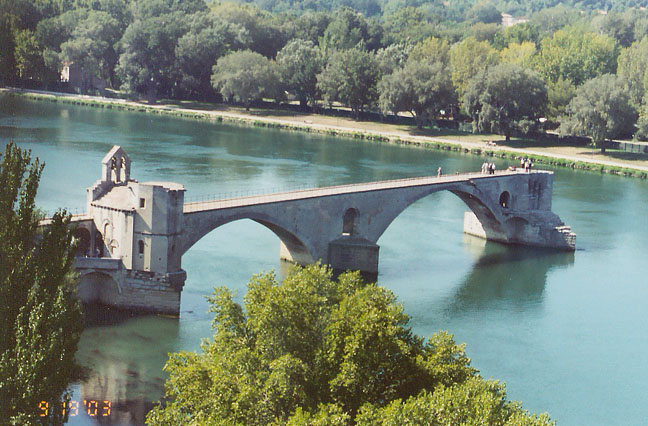 bridge of Saint Bénézet (12th century)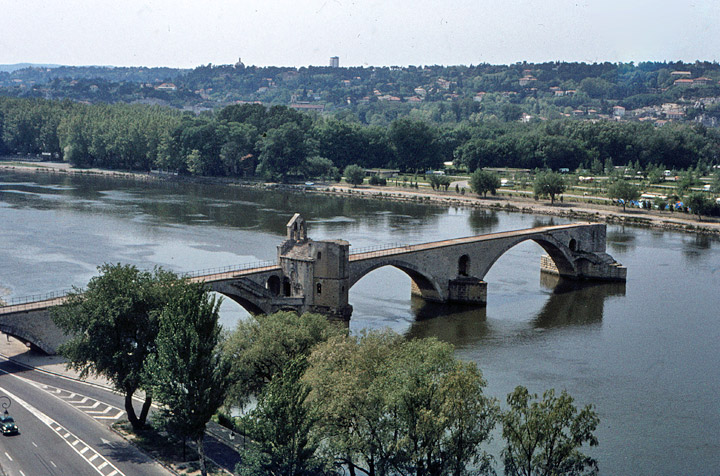 photo from 1976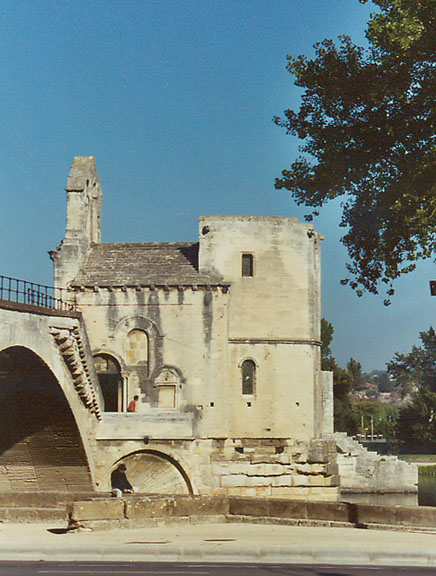 chapel on the bridge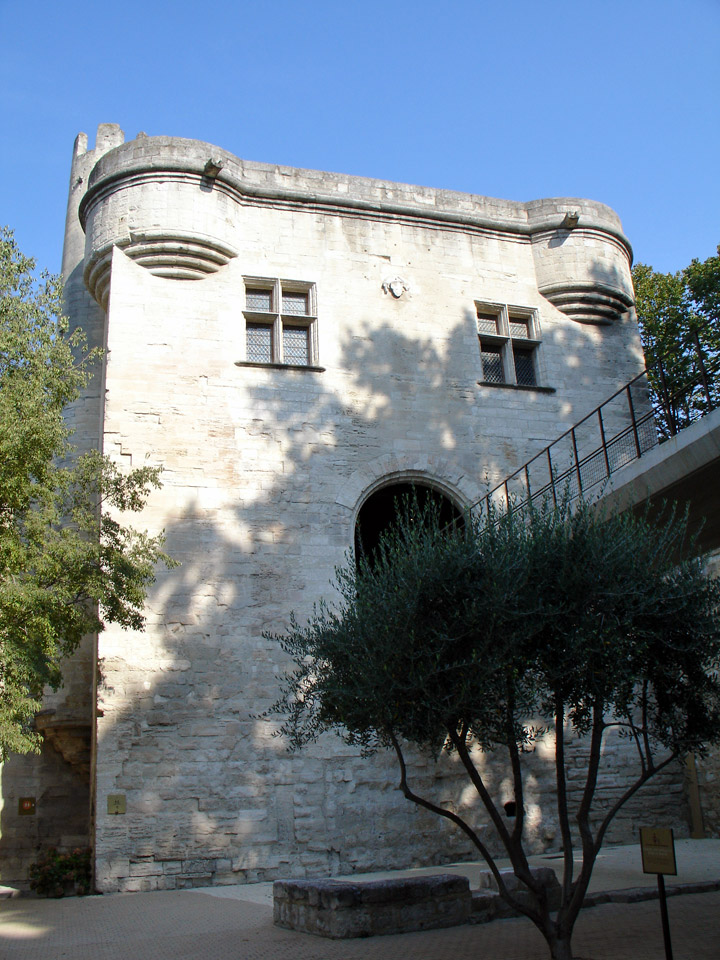 entrance to the bridge
Only a fragment of the bridge of Saint Bénézet (12th century), to which the famous French song "Sur le Pont d'Avignon" refers, remains. However, the city still retains its massive 14th-century ramparts, which were only slightly damaged during World War II (1939-1945). In summer, the month-long Festival d'Avignon includes classical and contemporary theater productions.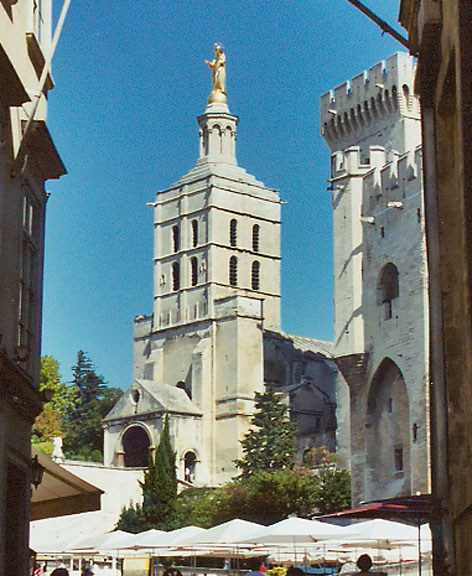 looking toward the Papal Palace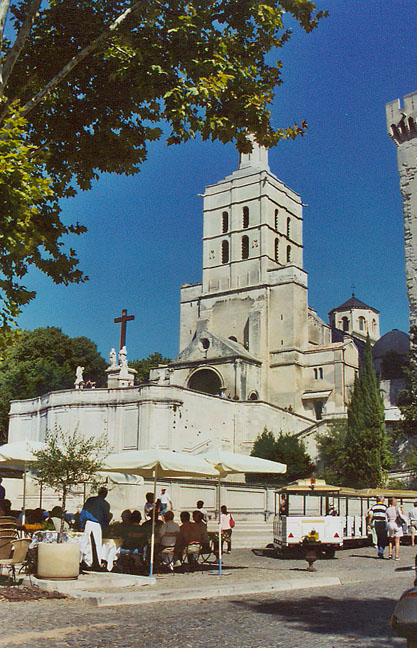 church next to the Papal Palace

Papal Palace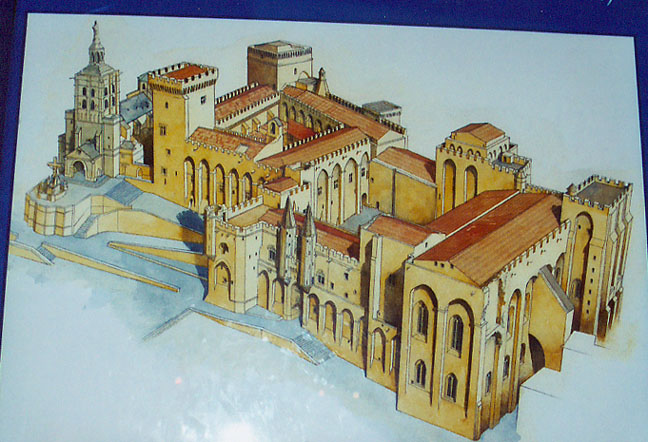 model of the Papal Palace
From 1309 to 1377, the period often referred to as the Babylonian Captivity of the popes, Avignon served as the seat of the papal court, and from 1378 to 1408 the city was the residence of several of the antipopes. In 1475 it was made an archiepiscopal see, and it subsequently became a flourishing commercial center.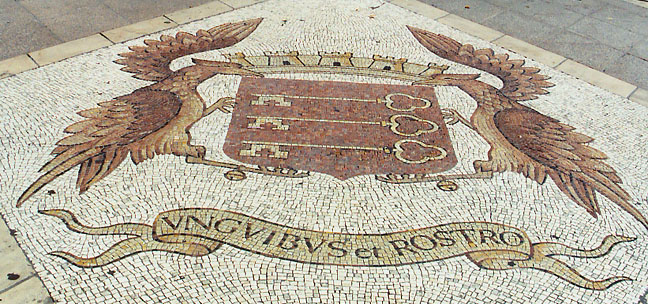 seal
During this period, even though Avignon was part of the Papal States and was nominally ruled by legates, the citizens were in reality free to govern themselves. The papacy lost the city, however, during the French Revolution, when Avignon was incorporated by plebiscite into France in 1791. Population (1999) 85,935.

Text from Microsoft Encarta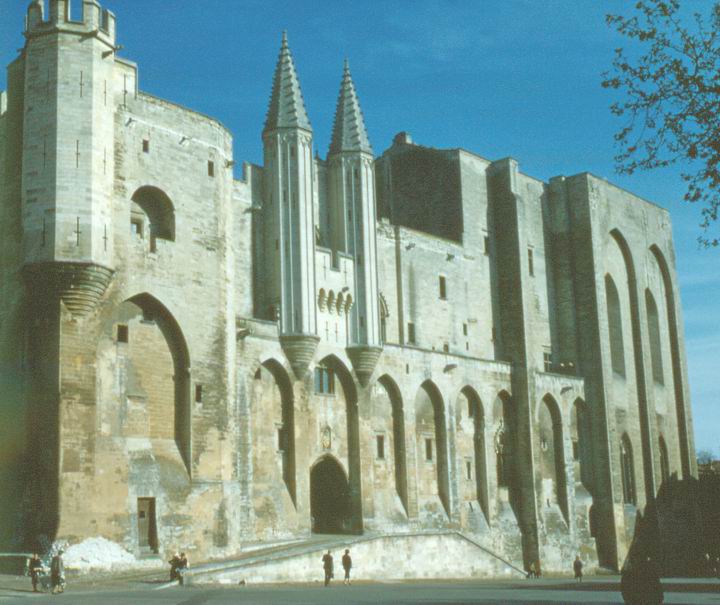 in 1957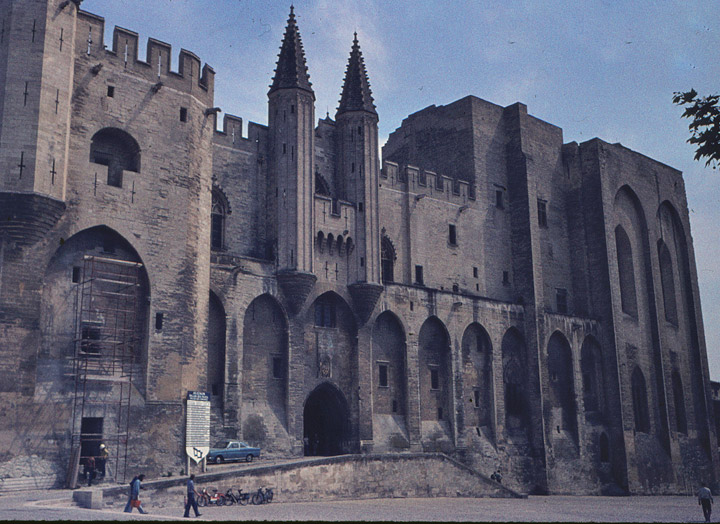 in 1976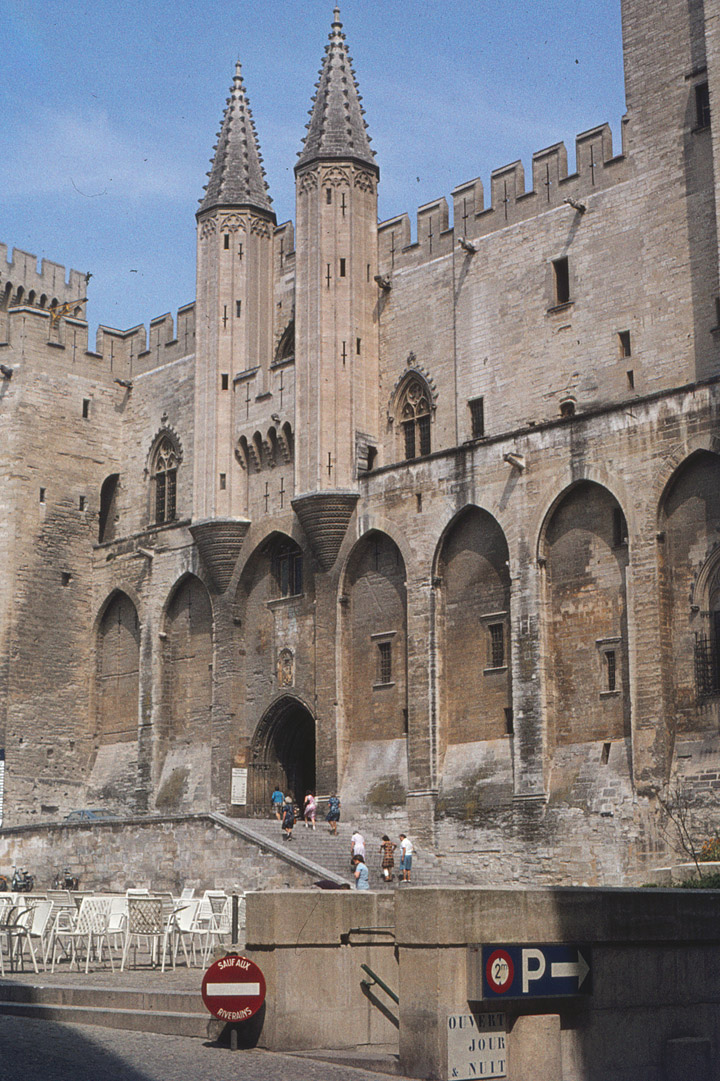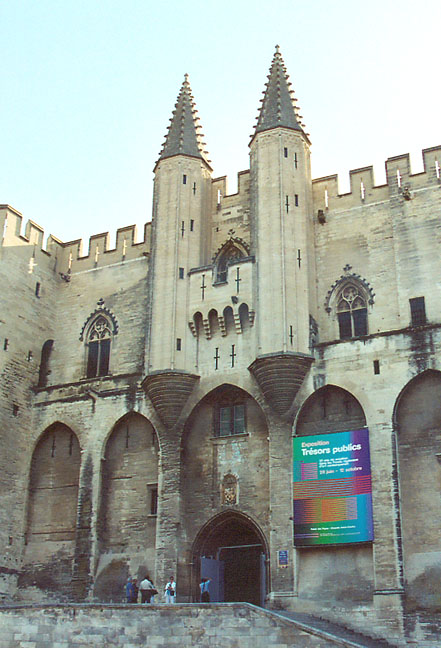 entrance in 2003
More Photos of the Papal Palace (2006)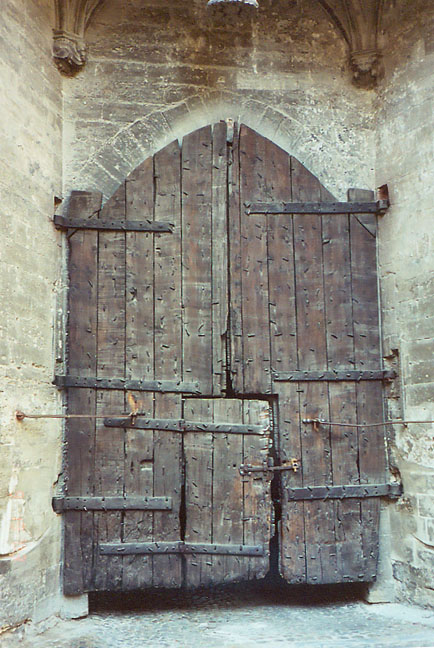 the wooden door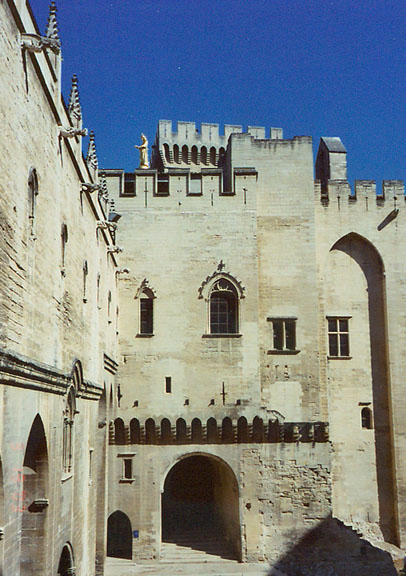 the courtyard of the older part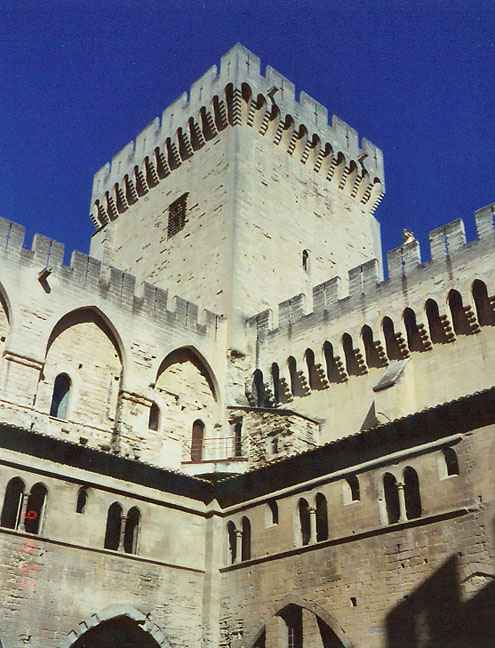 crenulated tower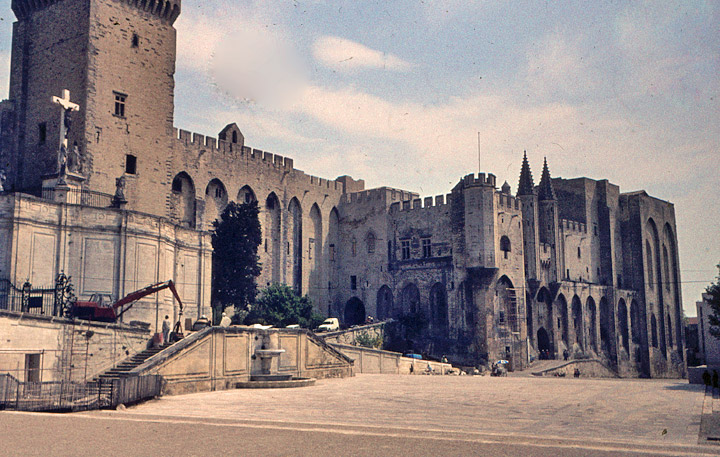 in 1976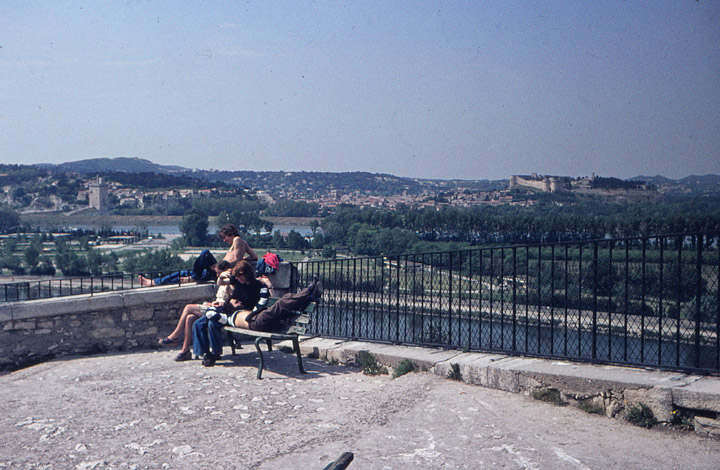 view across the river


Return to Provence Elderhostel page