Provence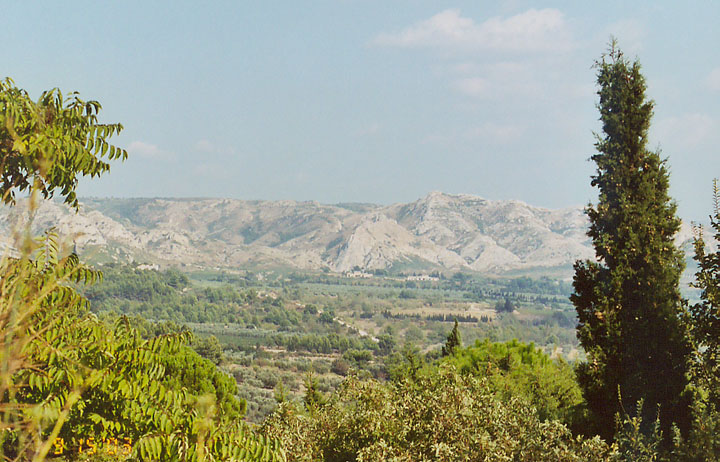 hills of Provence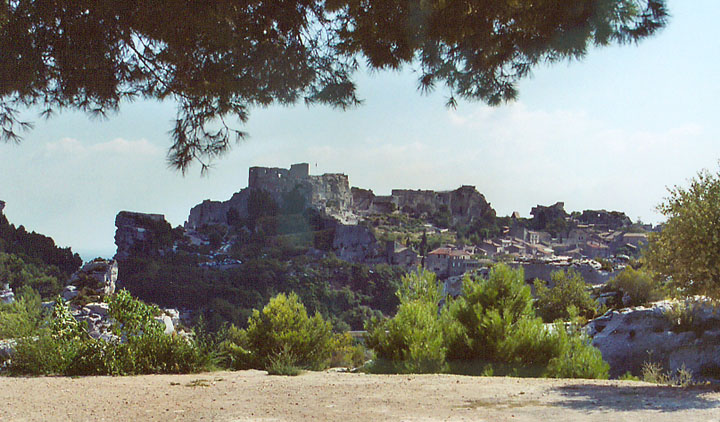 hill town of Les Baux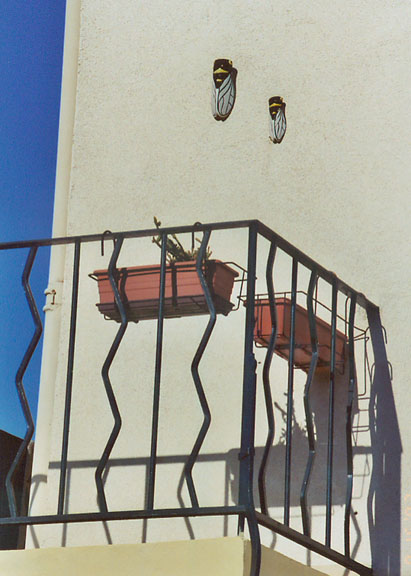 cicadas, the good luck symbol of Provence
Provence, region, southeastern France, comprising the departments of Alpes-de-Haute-Provence, Var, and Bouches-du-Rhône and parts of the departments of Vaucluse and Alpes-Maritimes. Provence is bordered on the east by Italy, on the south by the Mediterranean Sea, and on the west by the Rhône River.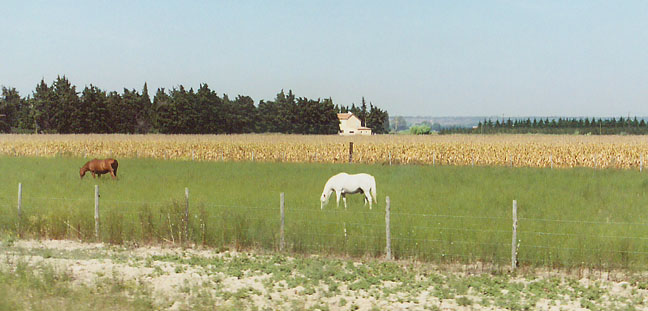 the flat lands of Provence
The area abounds with flower fields, vineyards, orchards, and olive and mulberry groves. Along the seacoast is the French Riviera and the ports of Marseille and Toulon. The modern inhabitants of Provence preserve a distinct regional character, as well as their own language.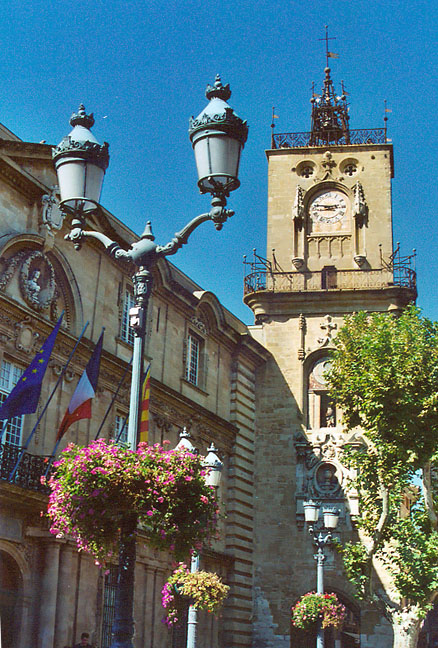 City Hall, Aix-en-Provence
More Photos from Aix-en-Provence
City Hall, Arles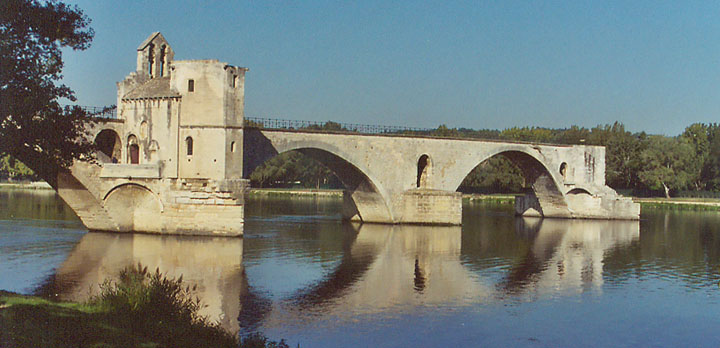 Avignon bridge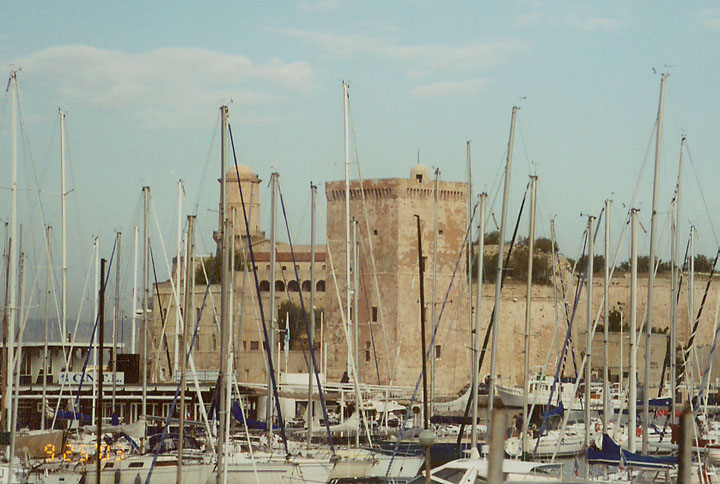 Marseille harbor

The region originally formed part of a Roman province, Provincia Romana, constituted about 120 BC. It passed successively into the possession of several ancient Germanic peoples, the Visigoths, the Ostrogoths, and the Frankish kings. In AD879 the area was incorporated into the kingdom of Provence, sometimes call Cisjurane Burgundy, and in the 10th century into the kingdom of Arles. After being ruled by the house of Anjou from about 1245 to 1482, the region came into the possession of King Louis XI of France, and in 1486 it was annexed to the French Kingdom. Provence was a province of France until the French Revolution, after which the area was distributed among several departments.

Text from Microsoft Encarta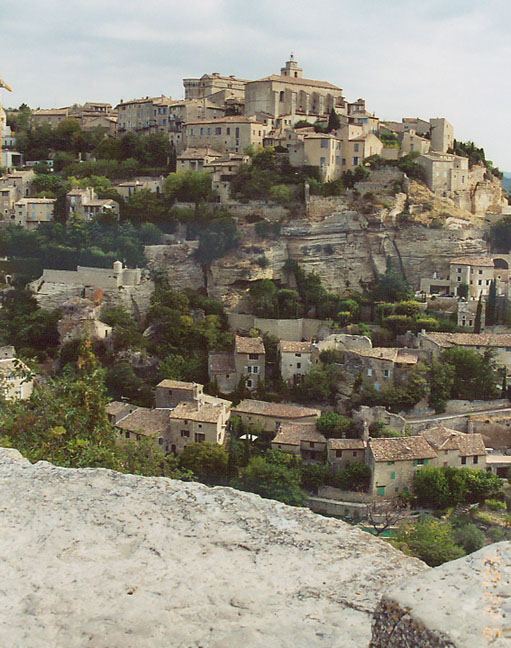 Gordes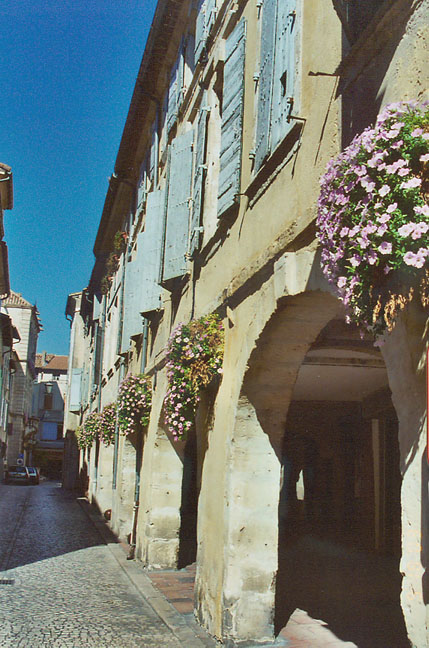 a street in Tarascon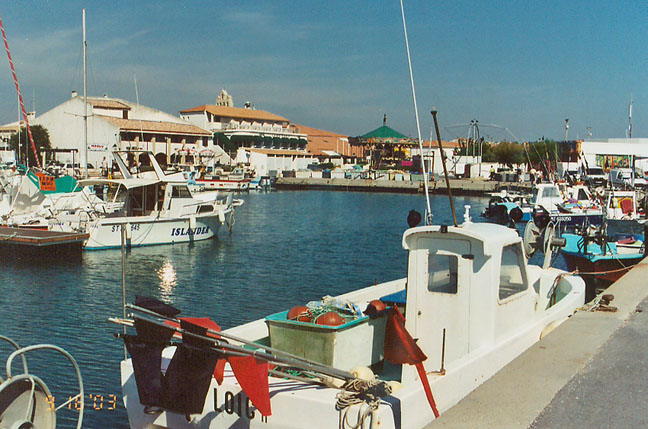 on the Mediterranean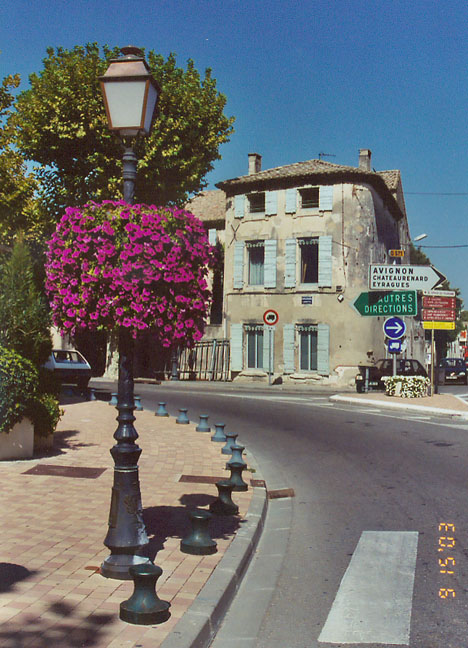 street in St Rémy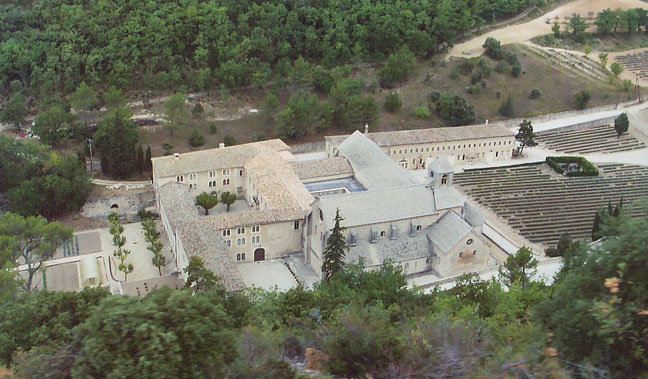 The Abbey of Senanque

Camargue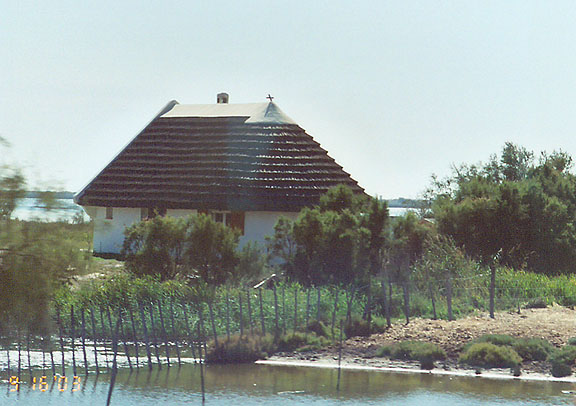 Cabanes, typical house in the Camargue
The Camargue is like its own little country. Once you're a few minutes south of Arles, you enter the atmosphere of the area, with its series of long, level roads criss-crossing the marshes and farmlands.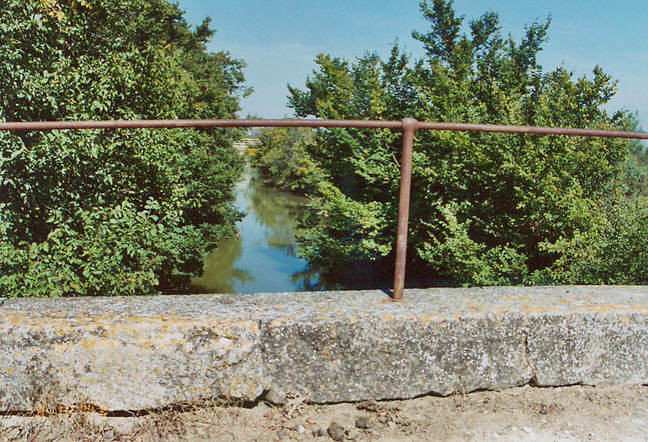 agricultural canal
The upper Camargue has been cultivated since the Middle Ages. The alluvium soil in the Rhône delta is excellent for crops, but must be prepared and maintained. The land has to be drained, and needs to be protected by low dikes. Salt content, which increases during summer evaporation, is reduced by washing down the soil. Rice cultivation is done on plots that are submerged from April to September, and harvested during September and October.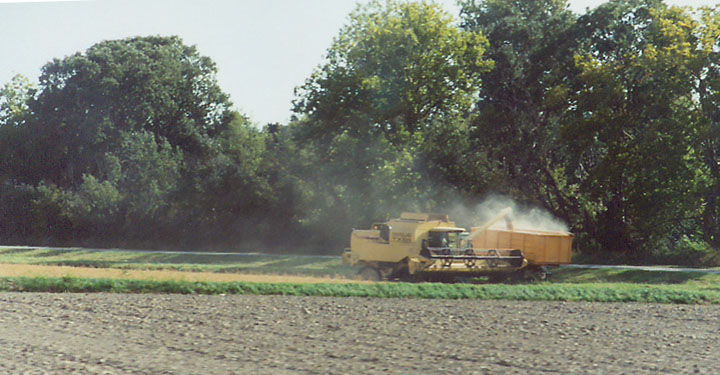 harvesting rice
Eagles, hawks and harriers soar in the blue skies and muskrats swim along the little canals, often making unsuccessful attempts to cross the roads. Black bulls and white horses graze in the fields, and lines of horseback riders file into the brush.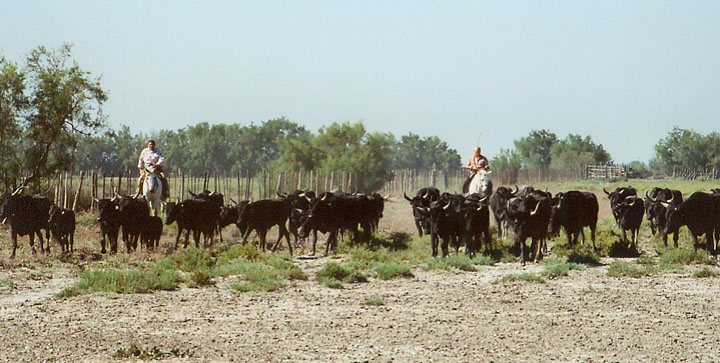 More Photos of Black Bulls and White Horses on a Mas

Return to Provence Elderhostel page