Arc de Triomphe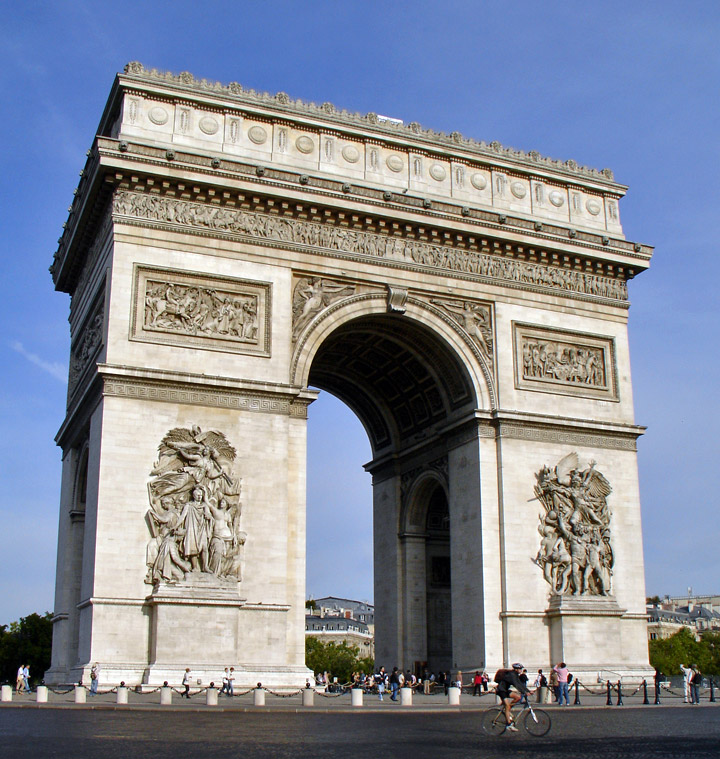 Arc de Triomphe, Paris, triumphal arch at the center of the Place Charles de Gaulle, at the top of the Champs Élysées Boulevard, where twelve avenues converge. Completed in 1835, it has become a central landmark of Paris and one of the best-known monuments in the Western world.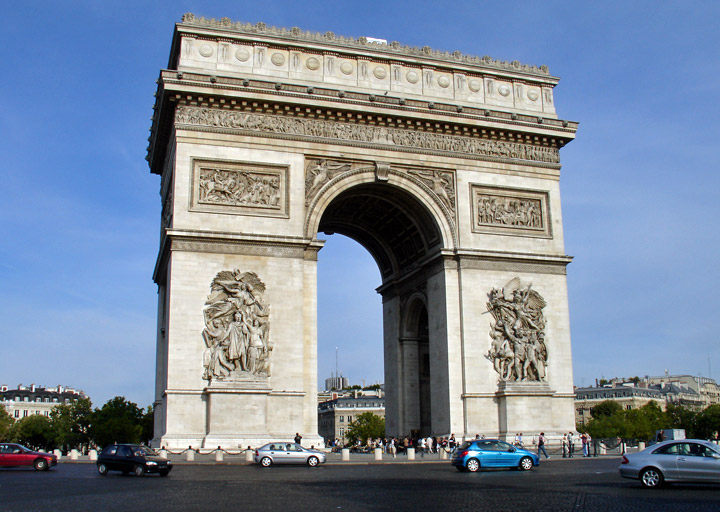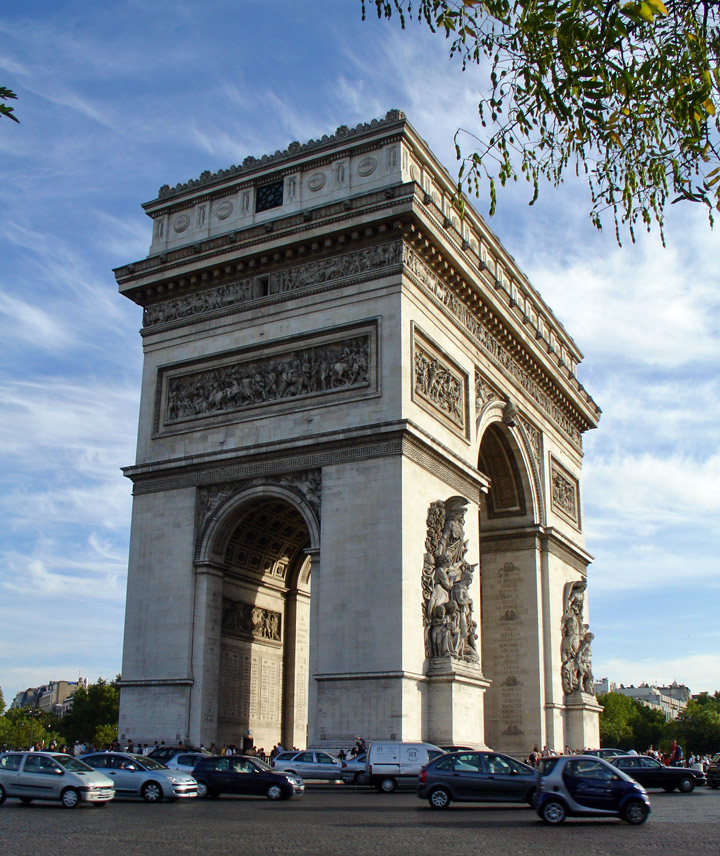 The Arc de Triomphe was commissioned by French Emperor Napoleon Bonaparte in 1806; it was designed by French architect Jean-Francois-Thérèse Chalgrin, but was completed after his death by French architect Jean-Armand Raymond. The design of the monument was inspired by the ancient Arch of Constantine in Rome, but, at 50 m (164 ft) high and 45 m (148 ft) wide, it is twice as high and twice as wide as the original. Sculptural reliefs and panels on the Arc de Triomphe depict various Napoleonic and subsequent French military victories and treaties.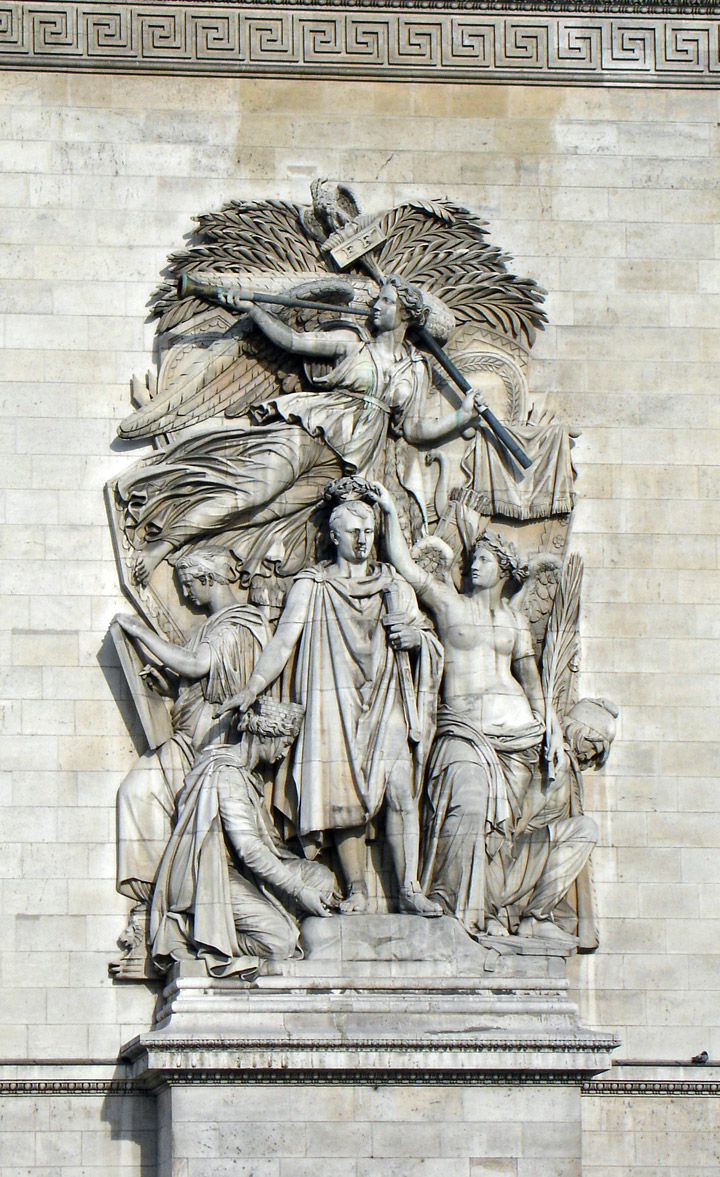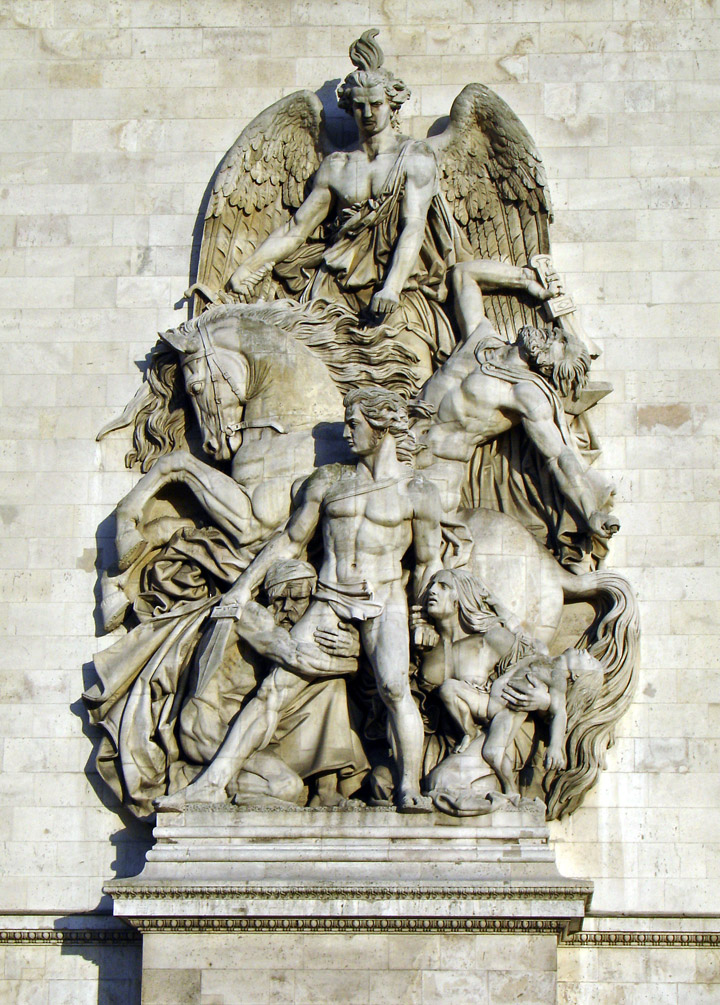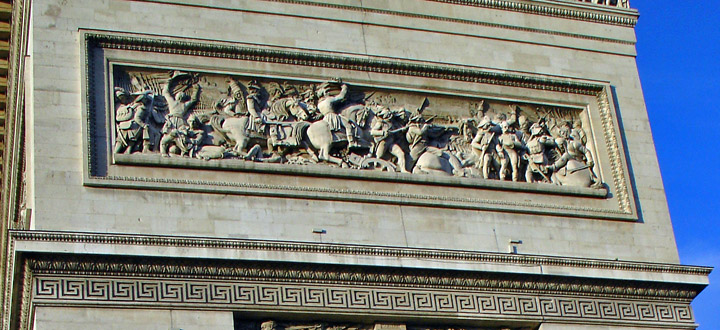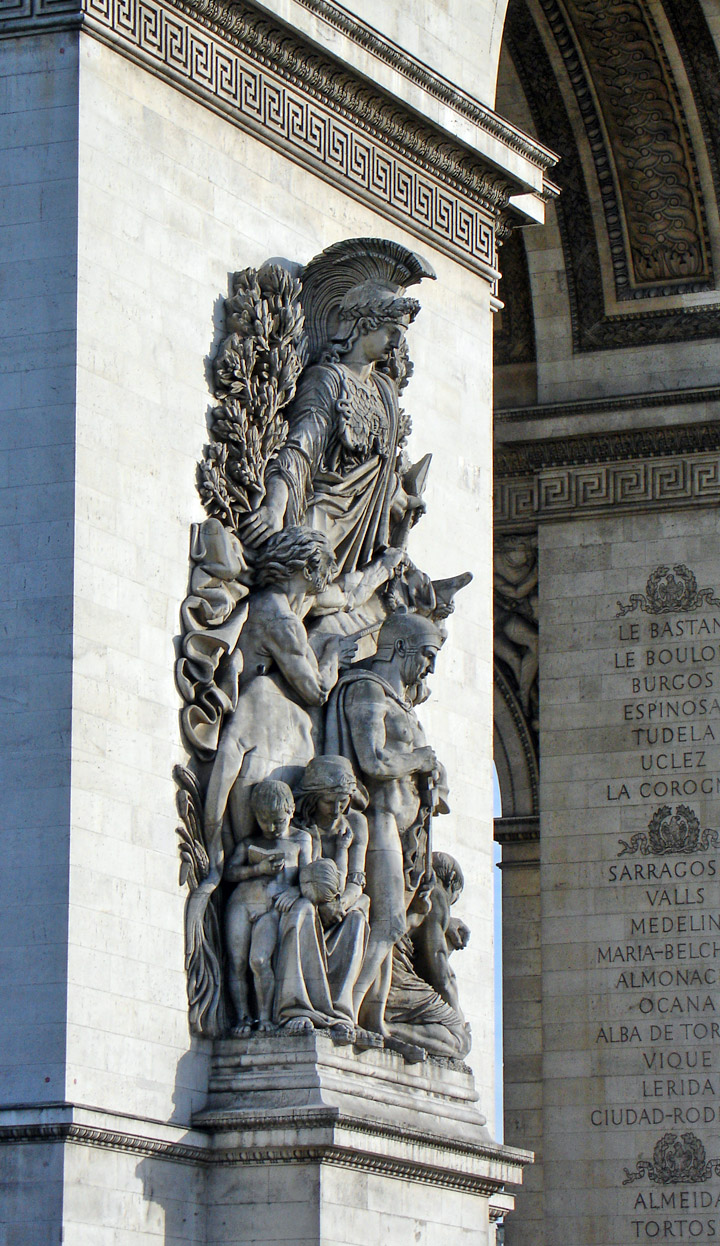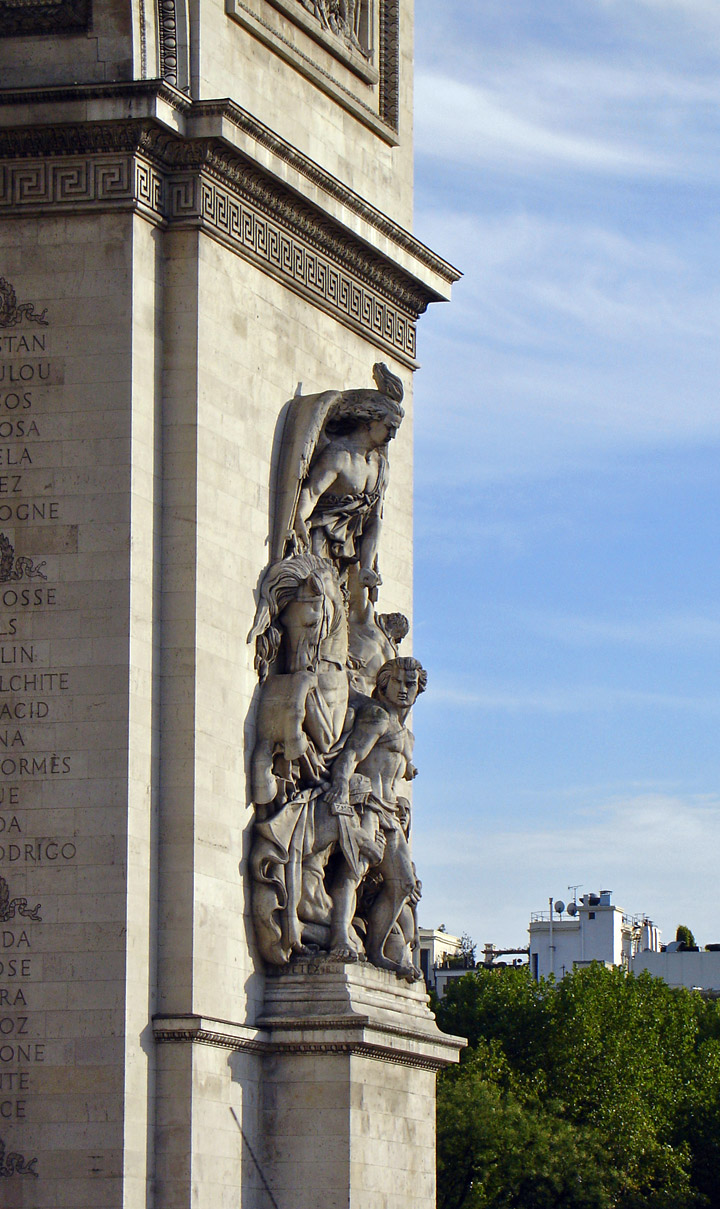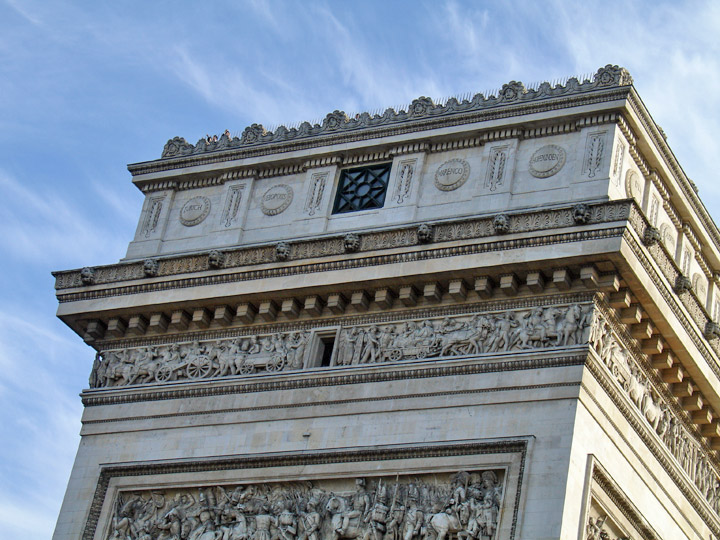 Today, the Arc de Triomphe is considered the national war memorial of France; beneath it lies the tomb of the Unknown Soldier. It has also been the focus of some momentous historical occasions, such as the return of Napoleon's body from the island of Saint Helena in 1840 and the victory march of General Charles de Gaulle through Paris in 1944, after the liberation of the city from German occupation forces.
Text from Microsoft Encarta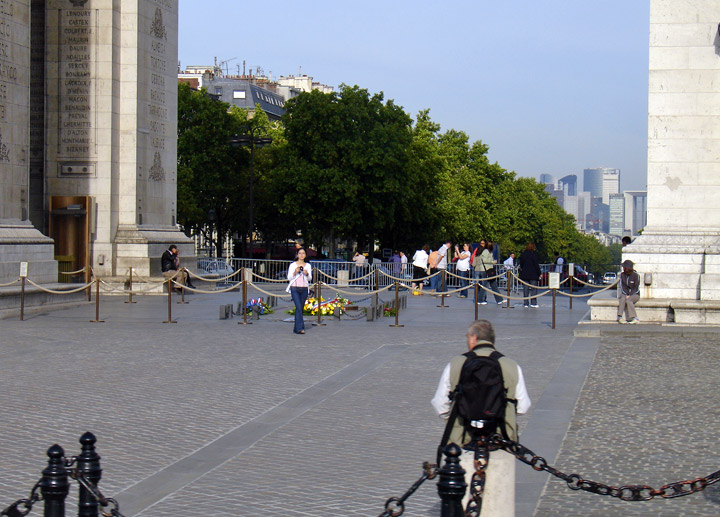 under the arc is the eternal flame at the tomb of the Unknown Soldier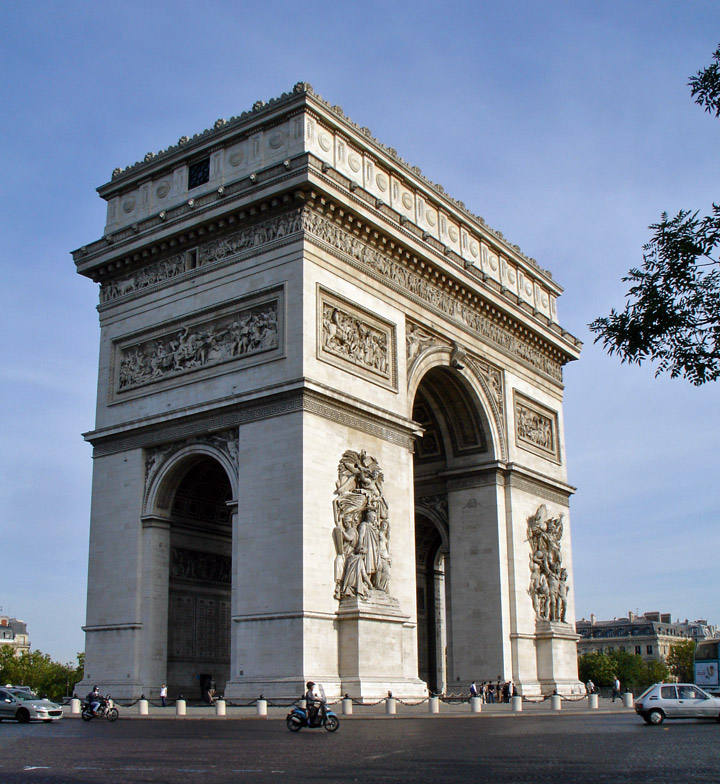 amidst the vehicular traffic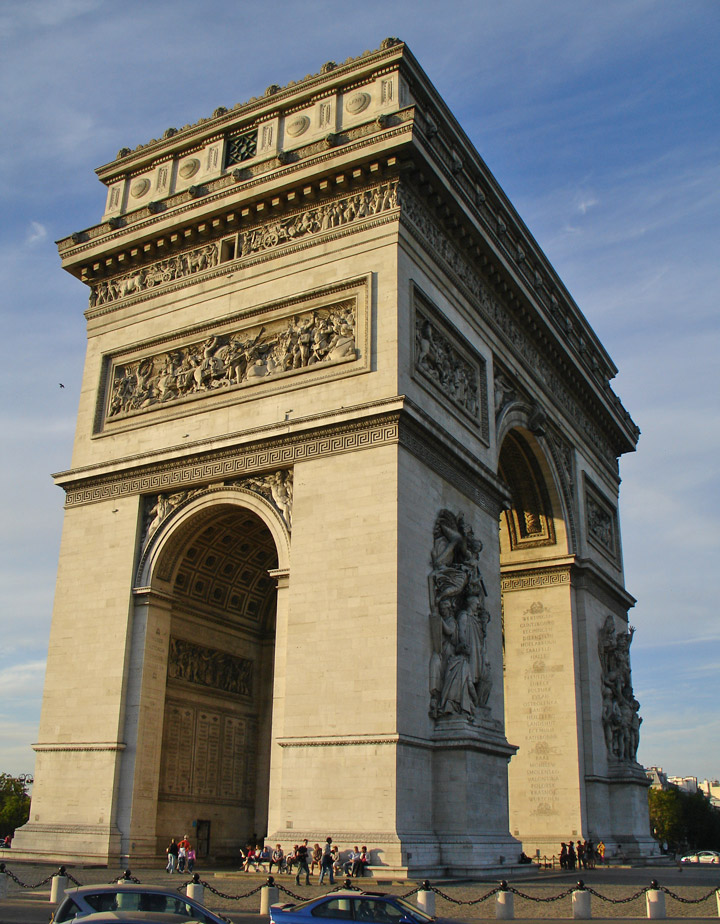 in the setting sun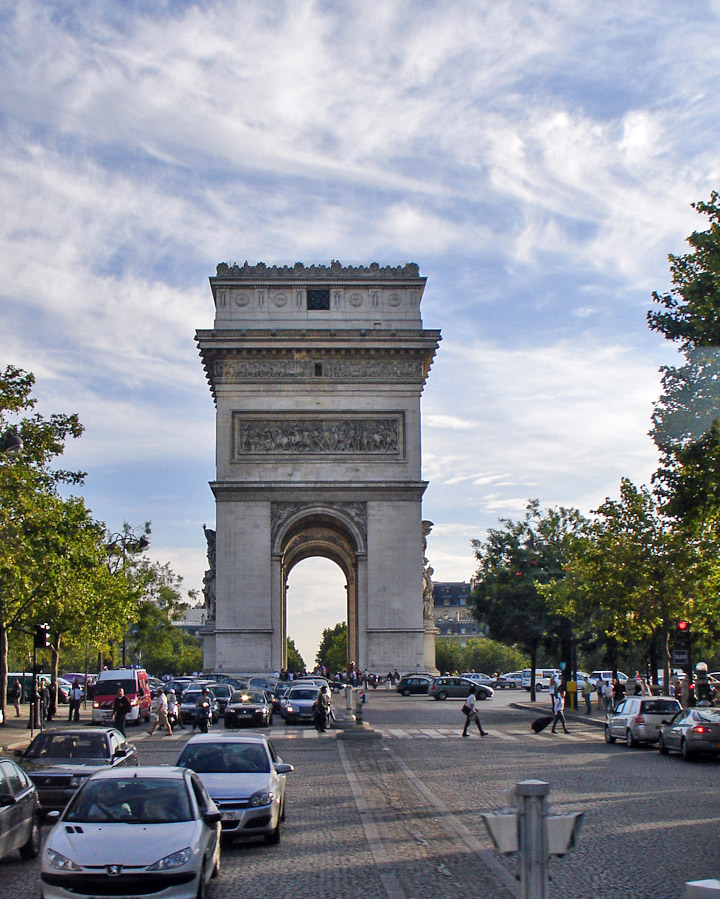 from a distance down a crowded street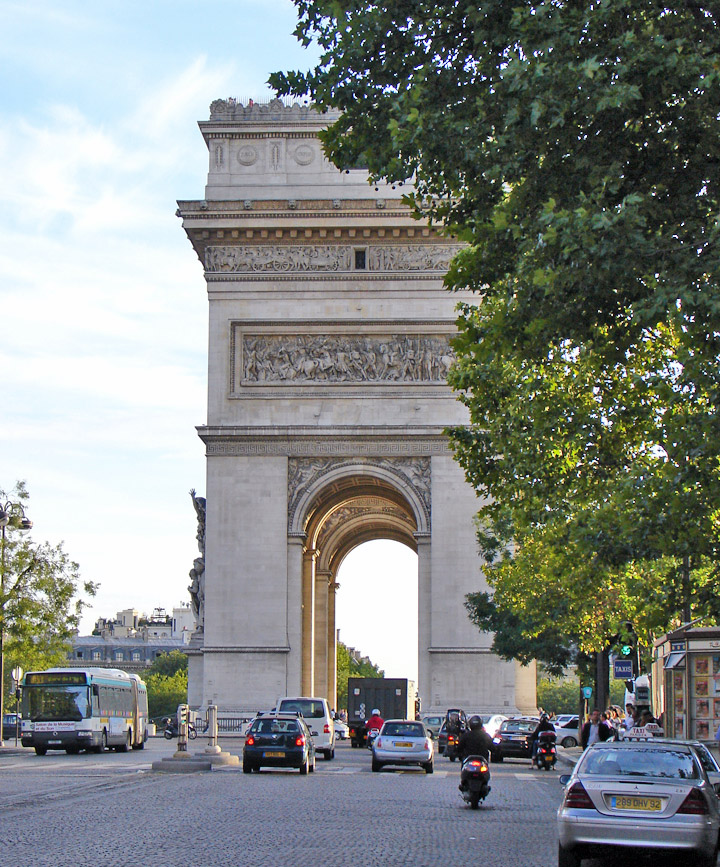 As seen from the Open Air Red Bus in 2013
---
---