Montezuma Castle National Monument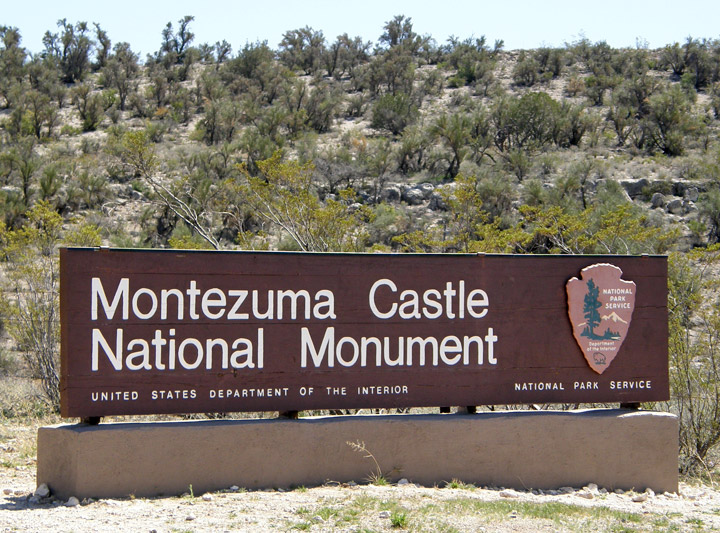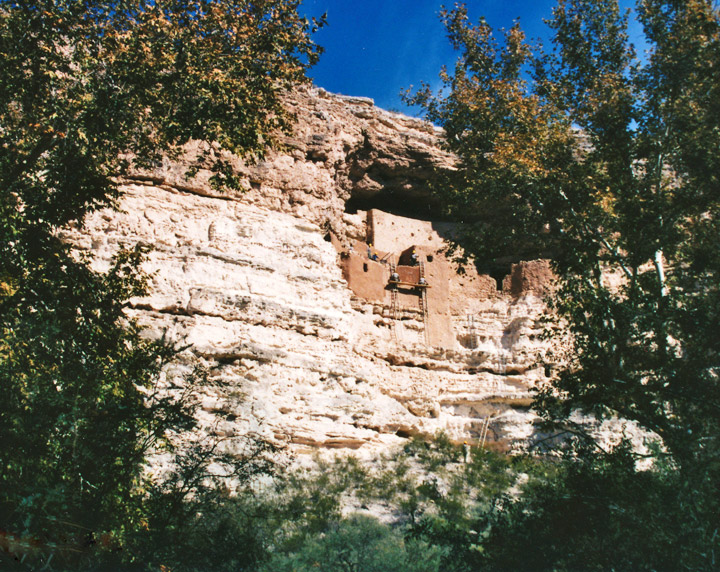 Montezuma Castle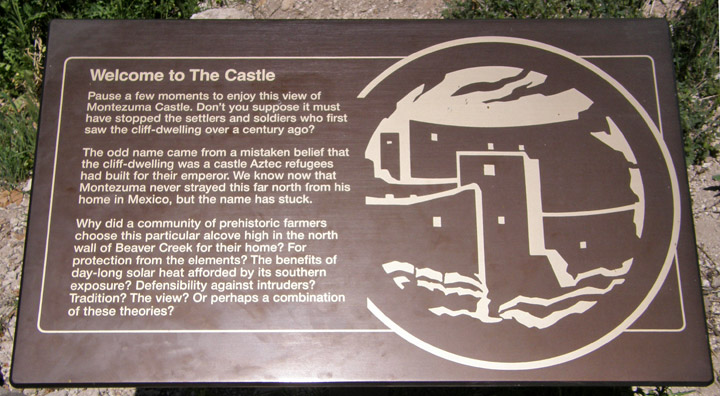 Montezuma Castle National Monument, located near Camp Verde, Arizona, in the Southwestern United States, features well-preserved cliff dwellings. They were built and used by the Pre-Columbian Sinagua people around 1400 AD. Several Hopi clans trace their roots to immigrants from the Montezuma Castle/Beaver Creek area. Clan members periodically return to their former homes for religious ceremonies. When European Americans discovered them in the 1850s, they reported native traditions recalling they had been built by a divine hero named Montezuma; whose name may have been connected with the well-known historical Aztec emperor of Mexico, Moctezuma II, and accounts in Spanish as early as 1694 reference them as the "Casas de Montezuma". Some of these accounts have led to a mistaken belief that the Spanish or Americans themselves had named them after the emperor.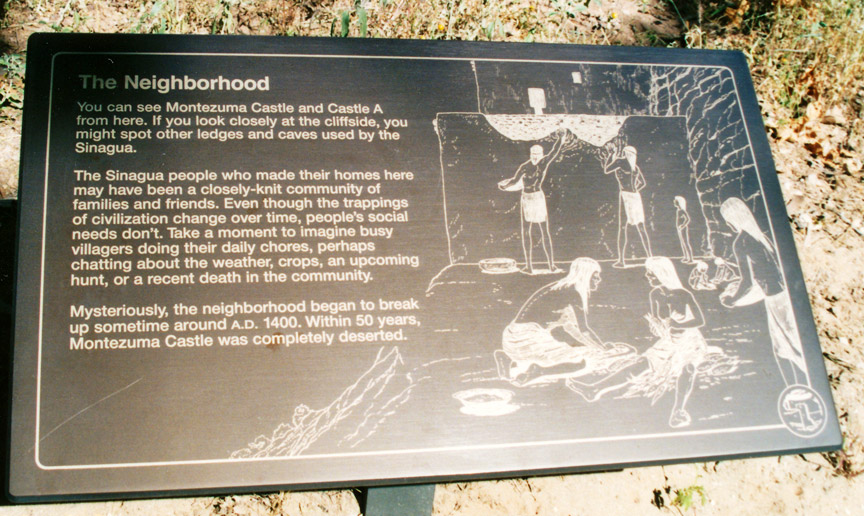 The last known record of Sinagua occupation for any sites are for Montezuma Castle National Monument around 1425 AD. The reasons for abandonment of their habitation sites are not yet known, but warfare, drought, and clashes with the newly-arrived Yavapai people have been suggested. The five-story stone and mortar dwellings contain 20 rooms and once housed about 50 people. A natural overhang shades the rooms and shelters them from rain. Another part of the cliff wall bears the marks of an even larger dwelling, which has not survived.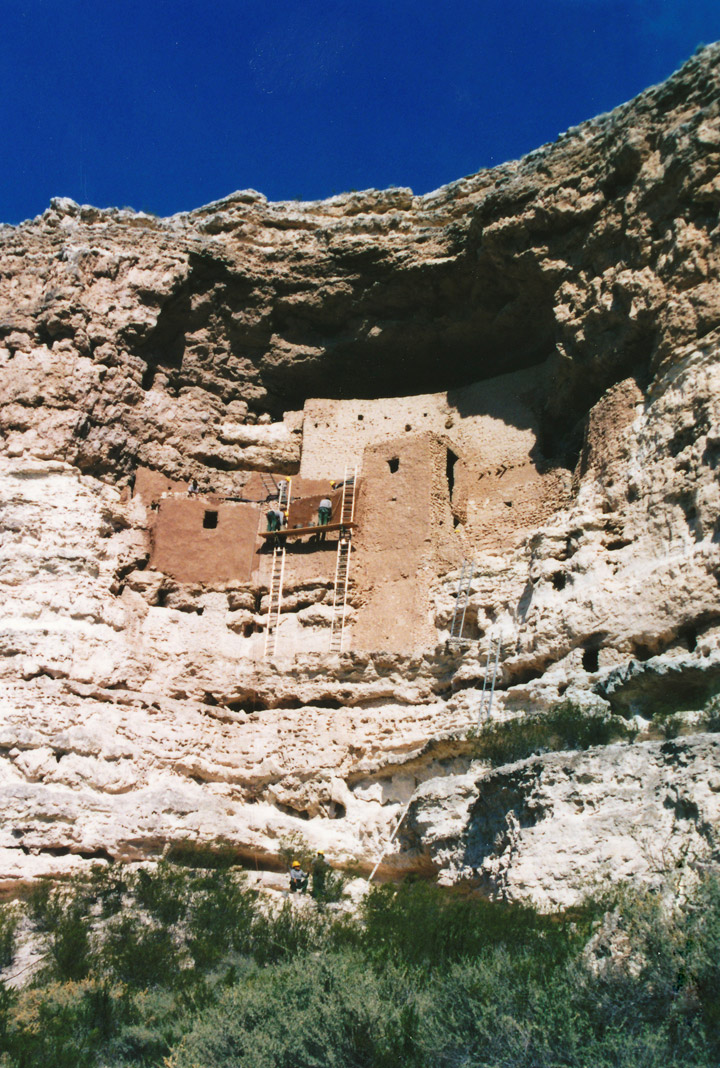 The dwellings and the surrounding area were declared a U.S. National Monument on December 8, 1906. The National Monument was listed on the National Register of Historic Places on October 15, 1966.
Text from Wikipedia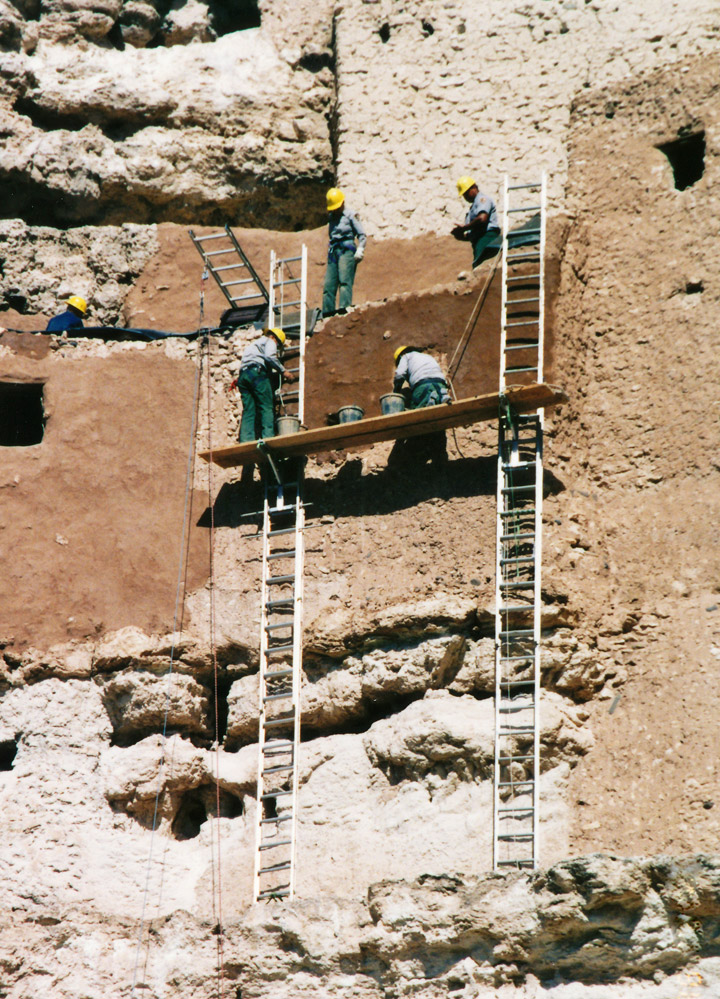 restoration work in progress
---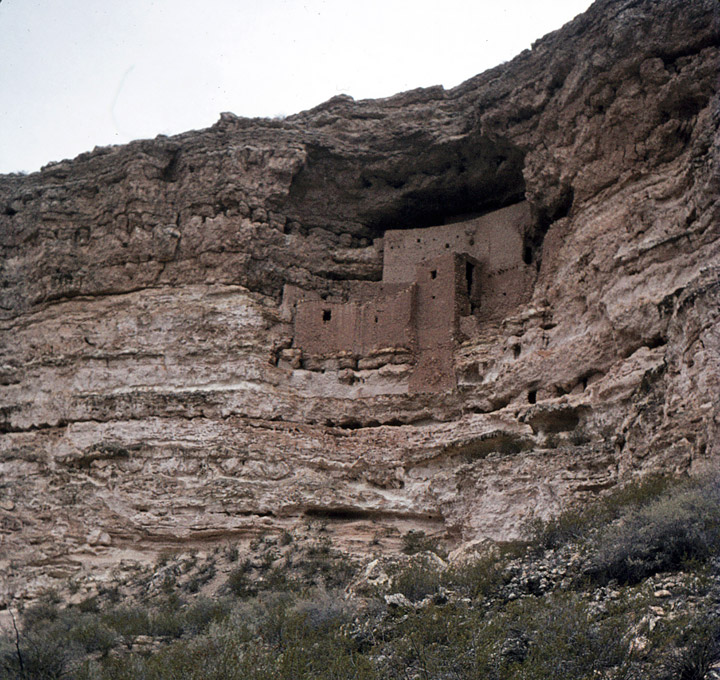 as seen in 1976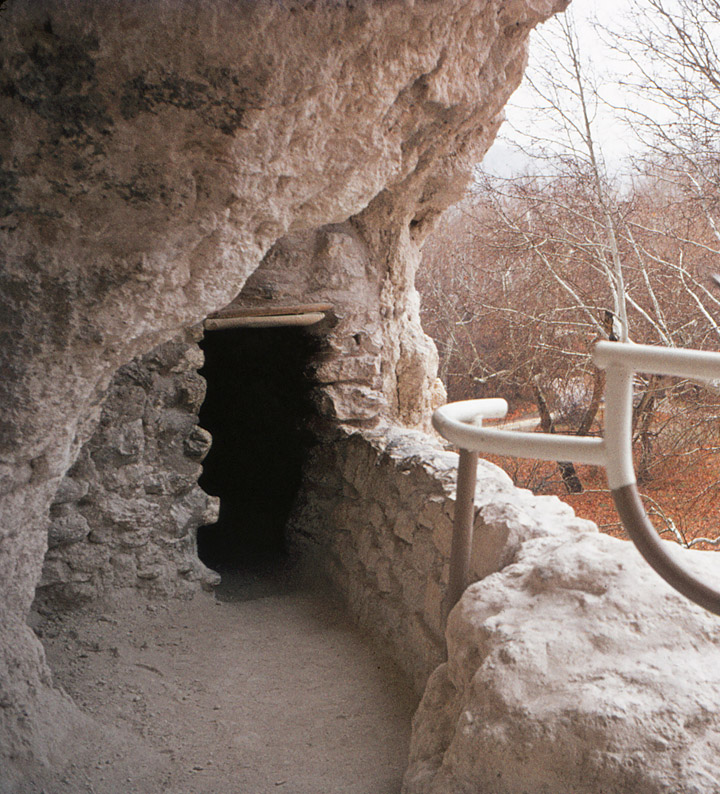 climbing to the castle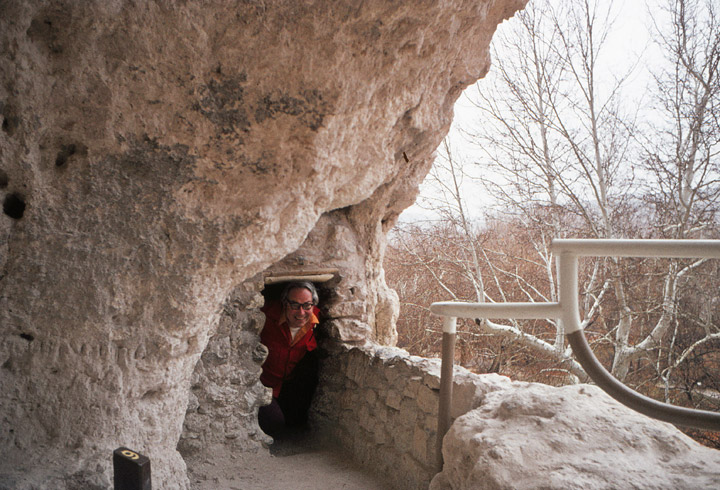 "The Traveler"
---
Photos from 2008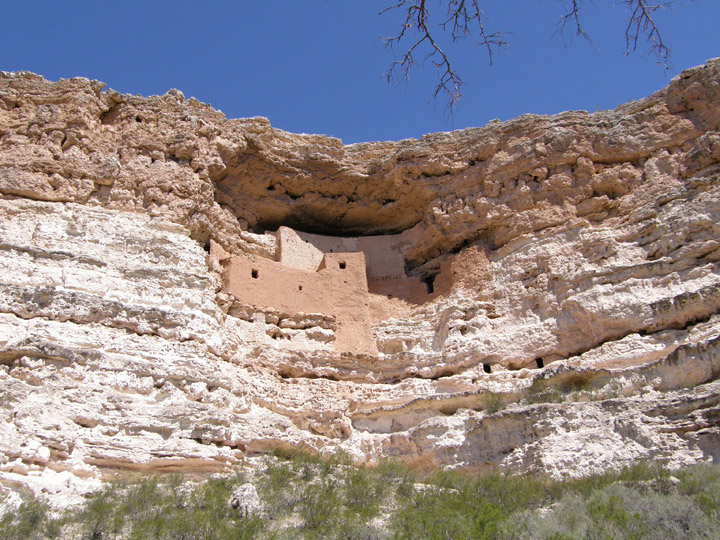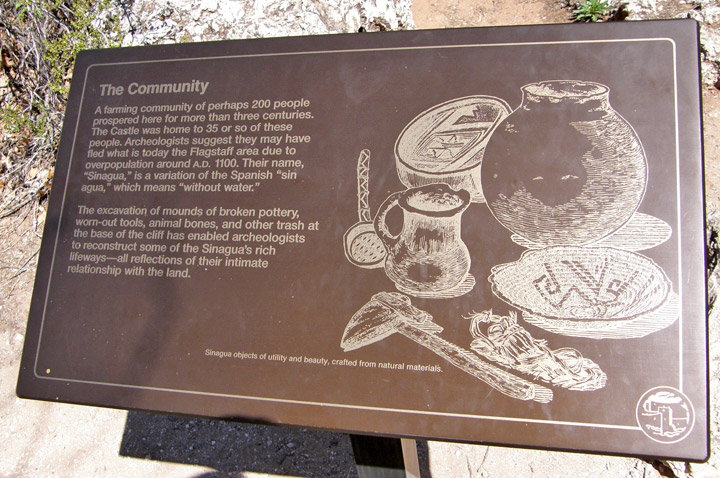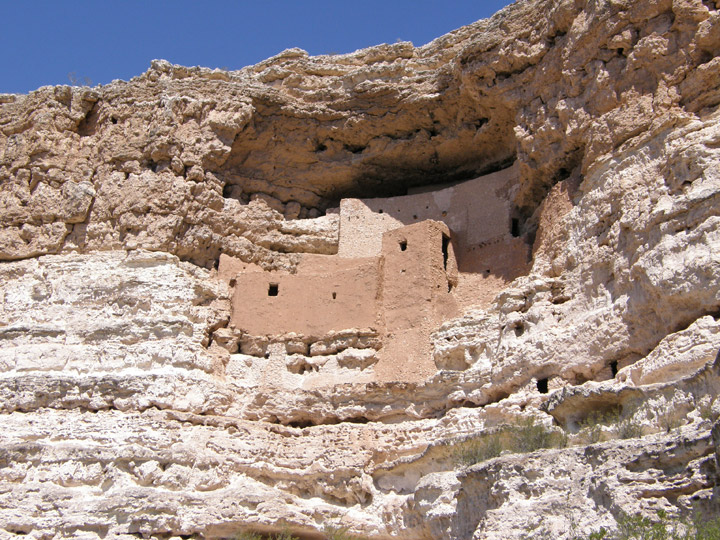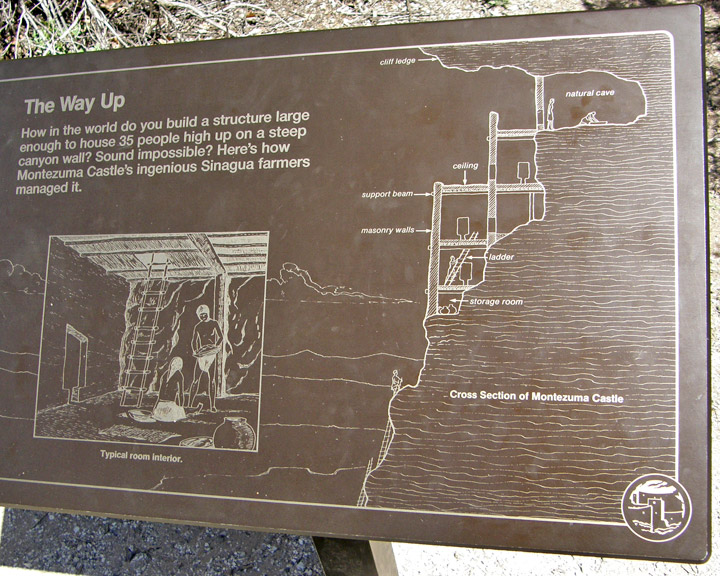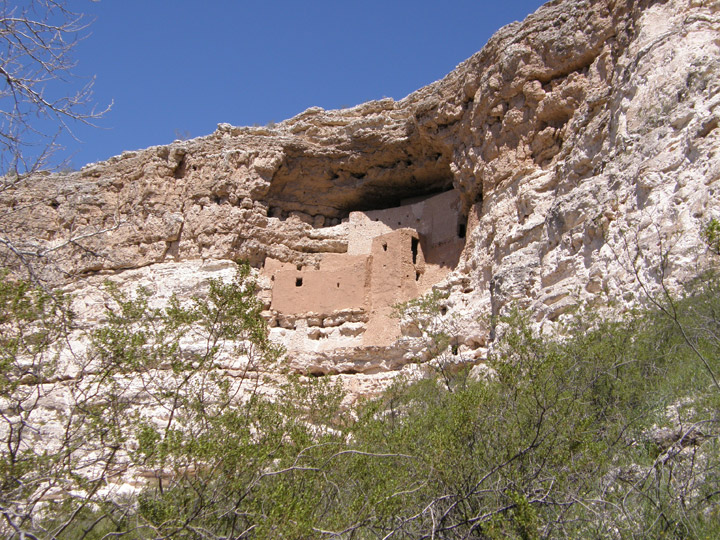 ---
Montezuma Well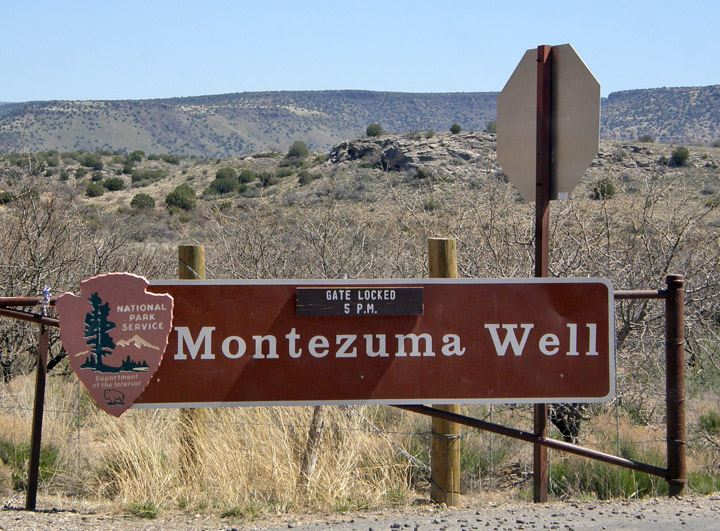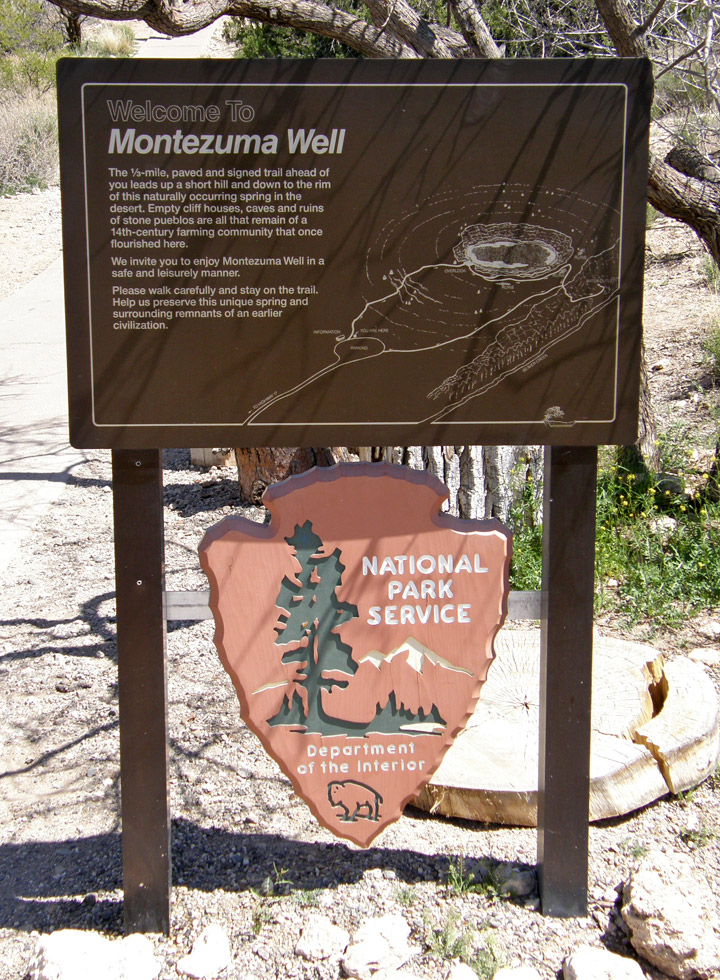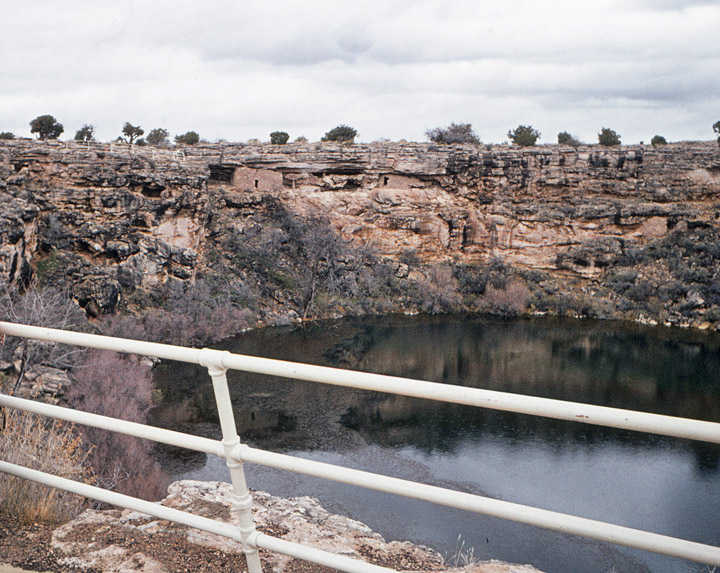 Montezuma Well
Montezuma Well is a separate part of the monument, located 11 miles northeast, near Rimrock, Arizona. The Well is a natural limestone sinkhole through which some 1,400,000 gallons of water flow each day. The water is highly carbonated and contains high levels of arsenic. At least five endemic species live only in the Well: a diatom, a springtail, a water scorpion, an amphipod, and a leech -- the most endemic species in any spring in the Southwest US .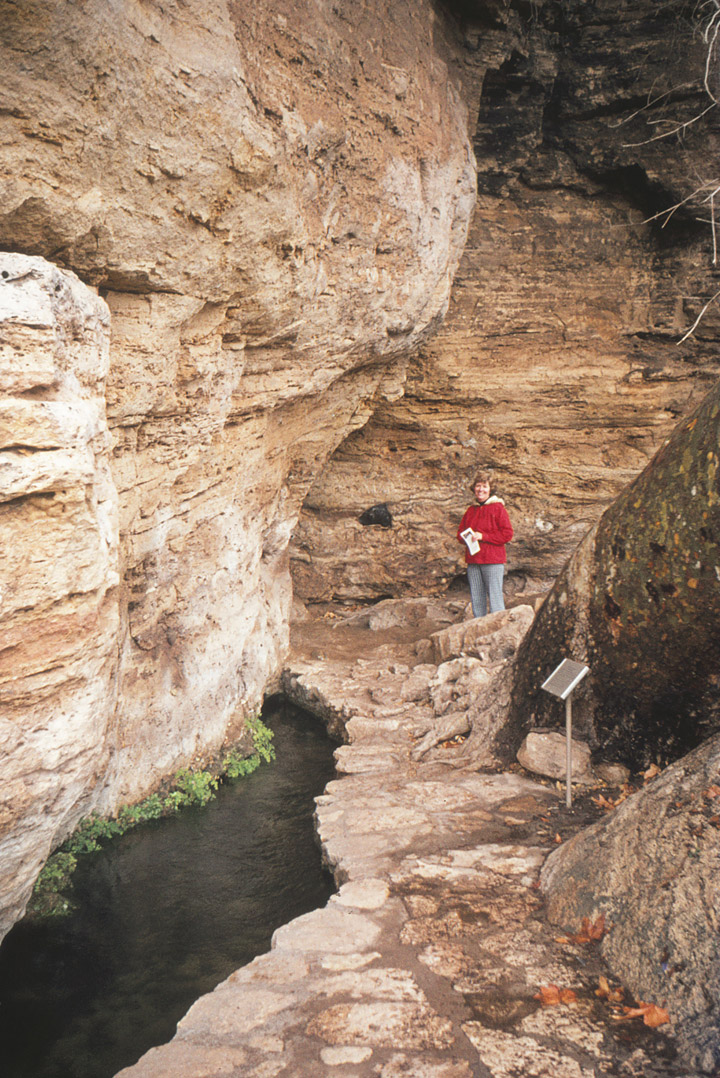 the canal
Montezuma Well's outflow has been used for irrigation since the 8th century. Part of a prehistoric canal is preserved at the picnic ground, and portions of the original Hohokam canal are still in use today. In 1968, Montezuma Well was the subject of the first ever underwater archaeological survey to take place in a National Park, lead by archaeologist George R Fischer.
Text from Wikipedia
---
---