Four Corners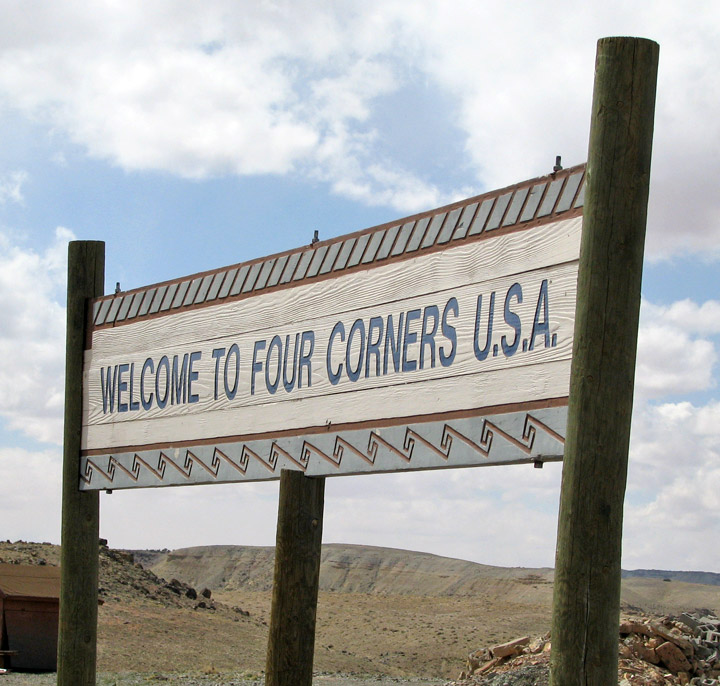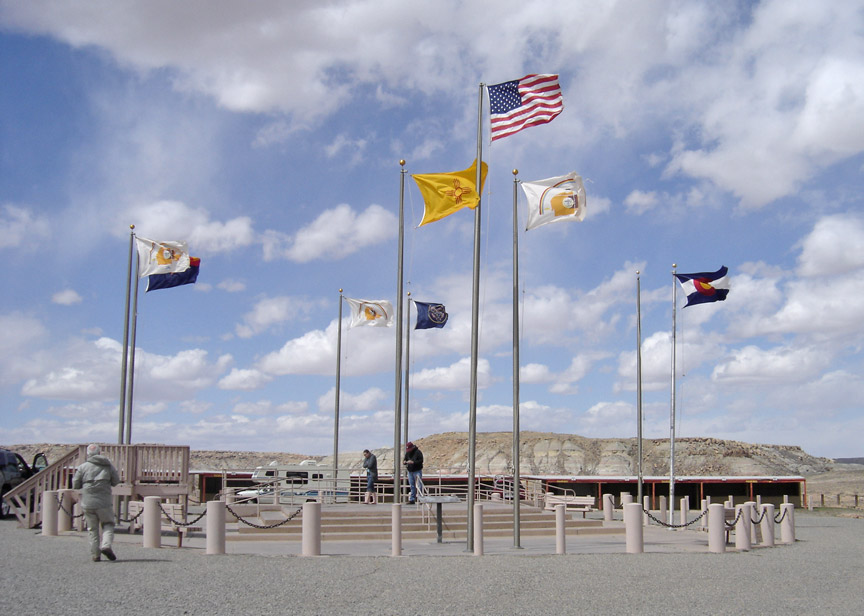 Four Corners Monument
The Four Corners Monument marks the quadripoint in the Navajo Nation and Ute Mountain Tribal Lands in the Southwest United States where the states of Arizona, Colorado, New Mexico and Utah meet.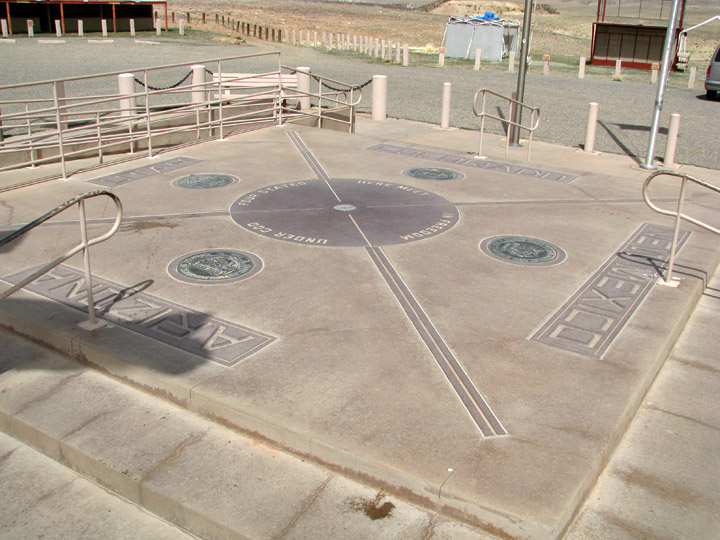 "The Traveler" with a finger in each of four states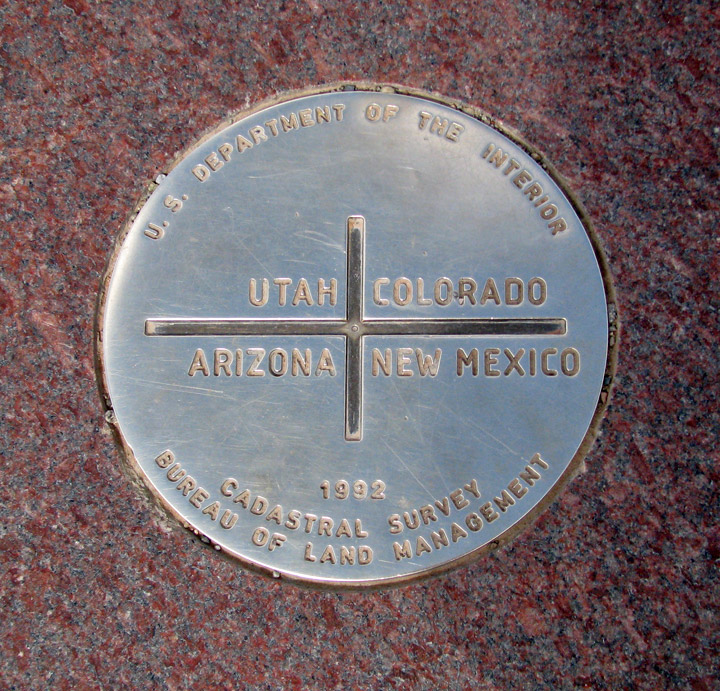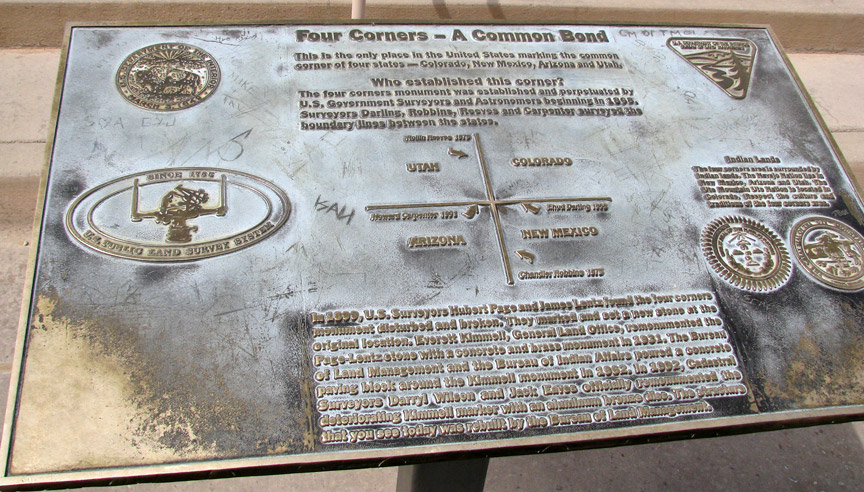 It is located on the Colorado Plateau west of U.S. Highway 160, 40 miles southwest of Cortez, Colorado. It is centered at 36°59′56.31532″N, 109°02′42.62019″W. The point was originally declared by Congress to be 37°N, 109°W, but an early surveying error misplaced the location. The US Supreme Court later ruled that the current location had become so standard that it should be officially recognized as the actual boundary between the four states.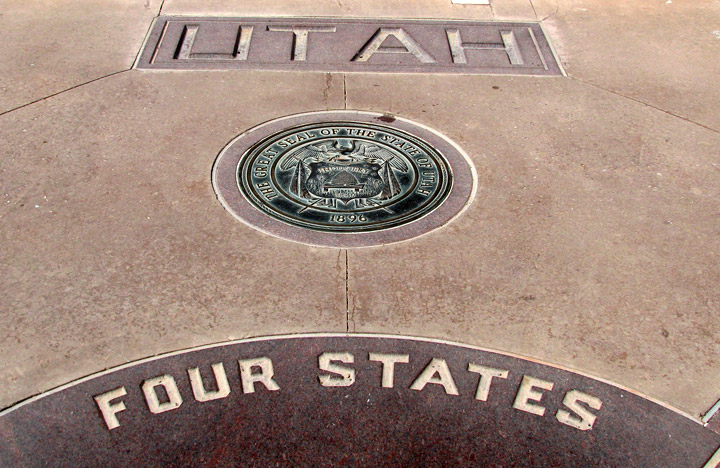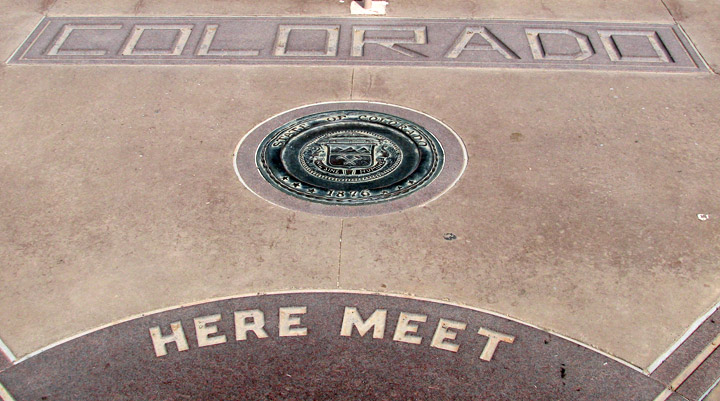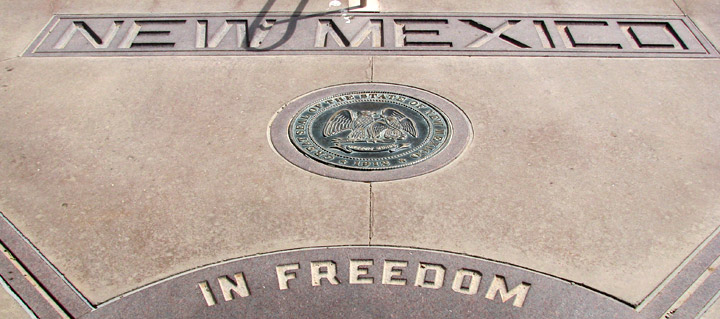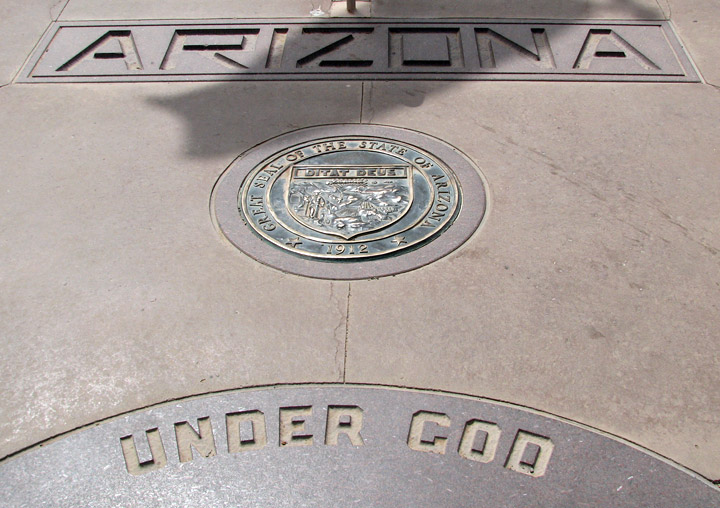 Not only is the point a perpendicular corner intersection, it is the only point in the United States shared by four states, leading to their being called the Four Corners region. A Ute Indian reservation abuts the point in Colorado. The landmark is run by the Navajo Nation Parks and Recreation Department and is a popular tourist attraction, despite its isolated and somewhat remote location. An admission fee is required to view and photograph the monument.
Utah flag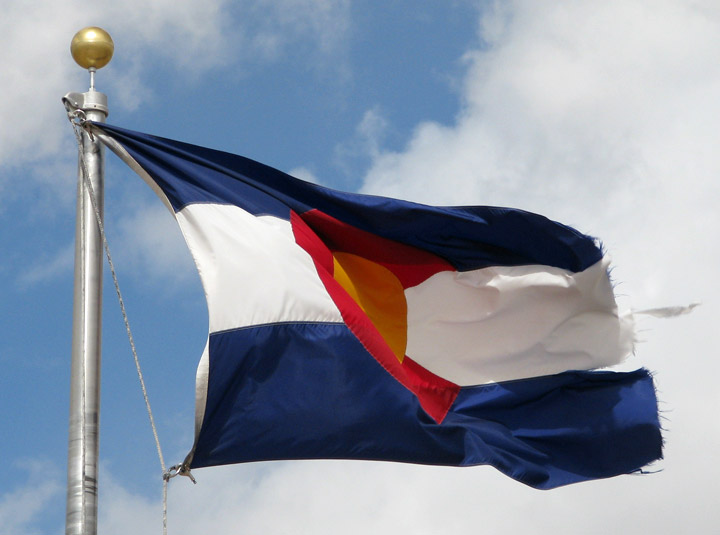 Colorado flag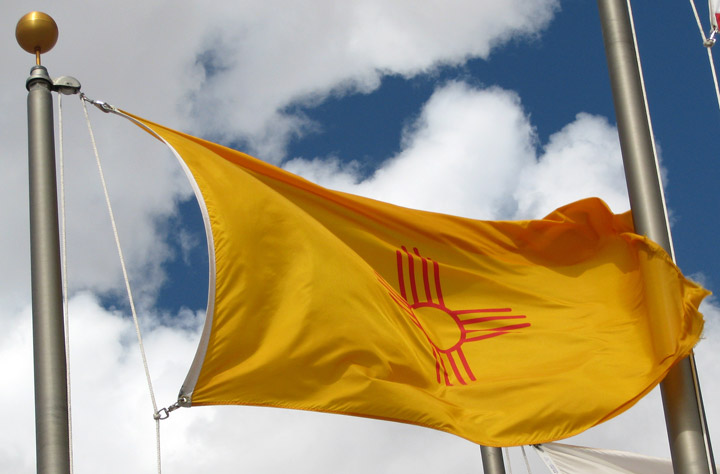 New Mexico flag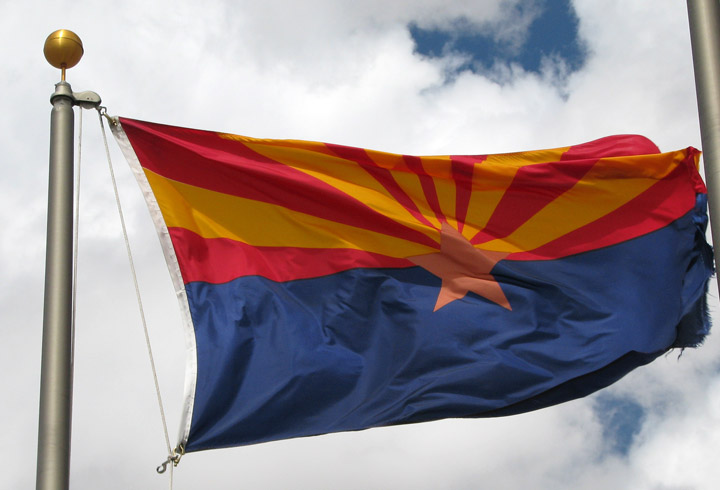 Arizona flag
Around the monument, local Navajo and Ute artisans sell souvenirs and food. The position of the point was initially surveyed by E. N. Darling in 1868, and marked with a sandstone marker. The first permanent marker at the point was placed in 1912. It was replaced in 1992 with a granite marker embedded with a large circular bronze disk around the point, surrounded by smaller, appropriately located state seals and flags.
Text from Wikipedia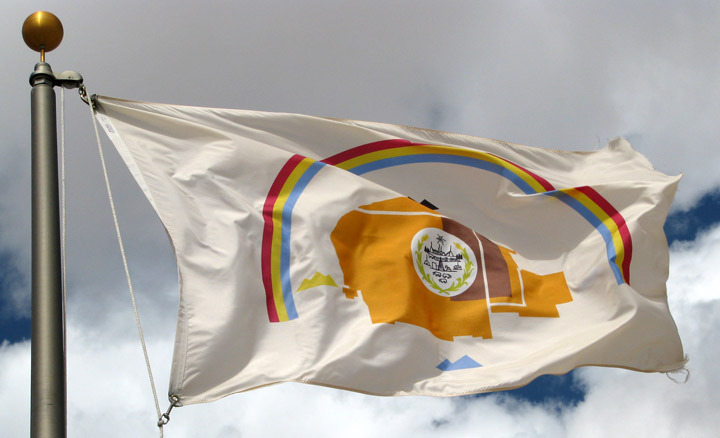 Navajo Nation flag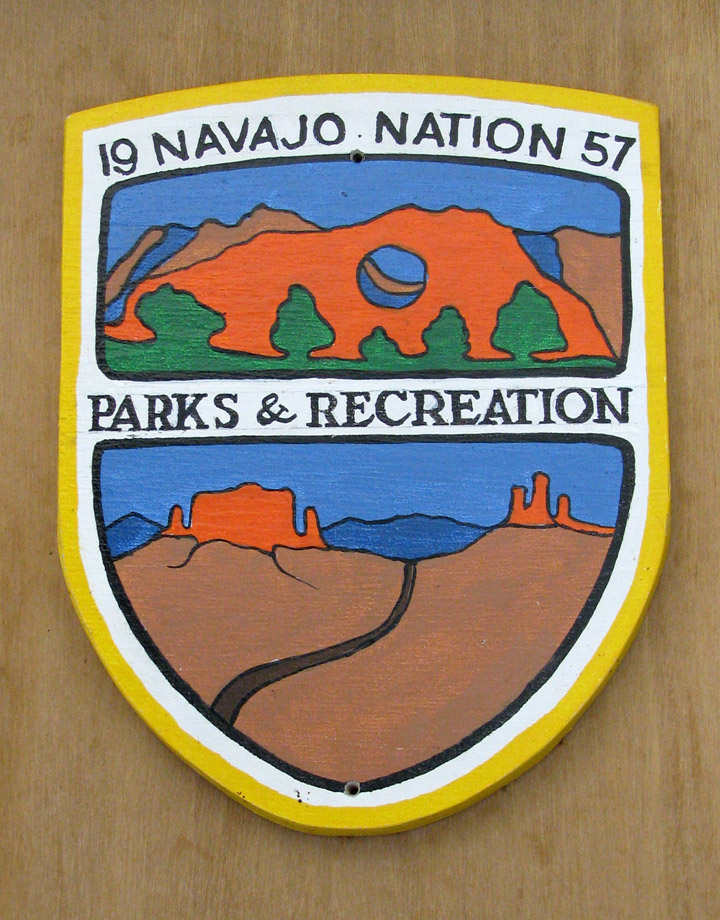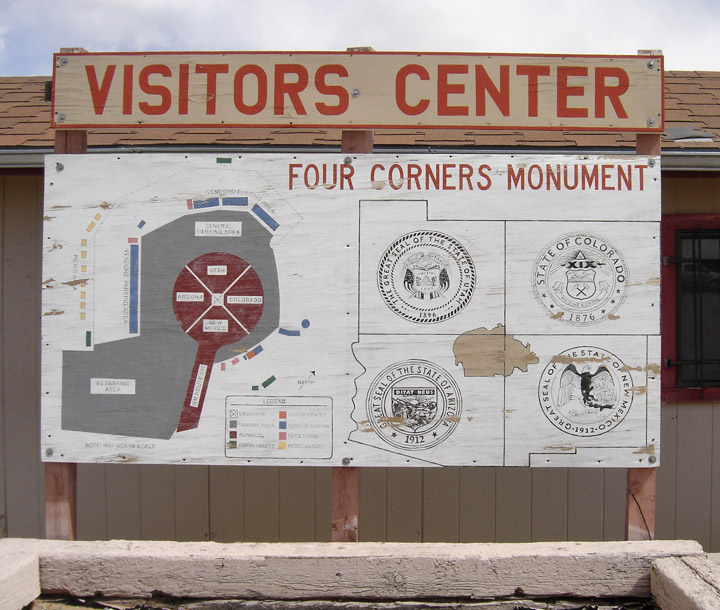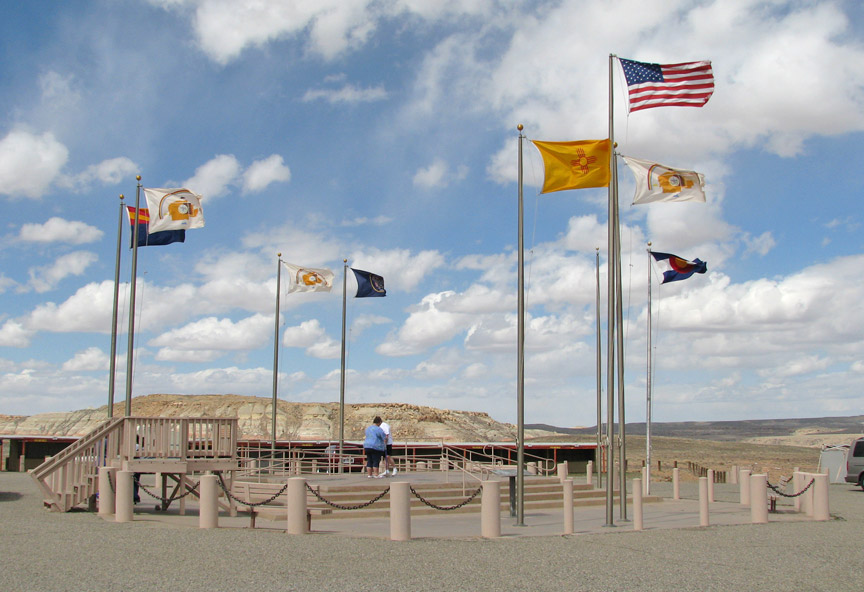 Four Corners
---
---