Fort Huachuca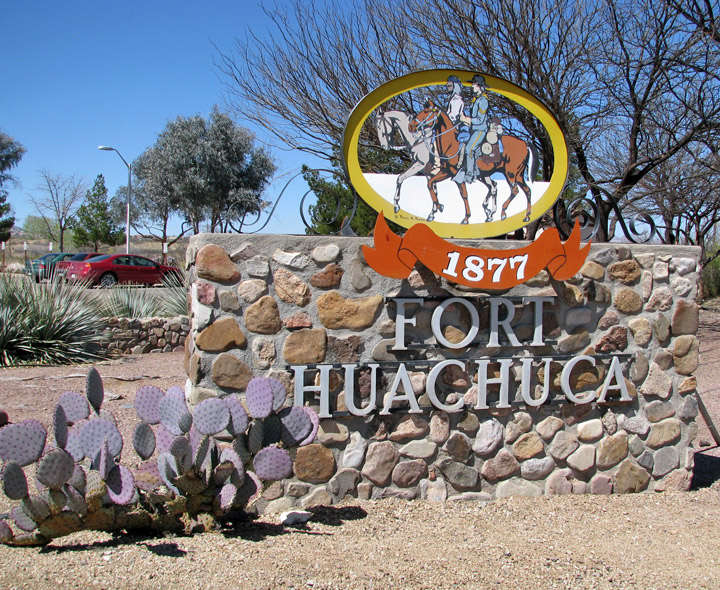 Fort Huachuca is a United States Army installation under the command of the United States Army Installation Management Command. It is located in Cochise County, in southeast Arizona, about 15 miles north of the border with Mexico. Sierra Vista, which annexed the fort in 1971, is located south and east of the base, and Huachuca City, is to the north and west. Its major tenants are the Army Network Enterprise Technology Command (NETCOM)/9th Army Signal Command and the United States Army Intelligence Center. Libby Army Airfield is located on post and shares the runway with Sierra Vista Municipal Airport; it is on the list of alternate landing locations for the space shuttle, though it has never been used as such.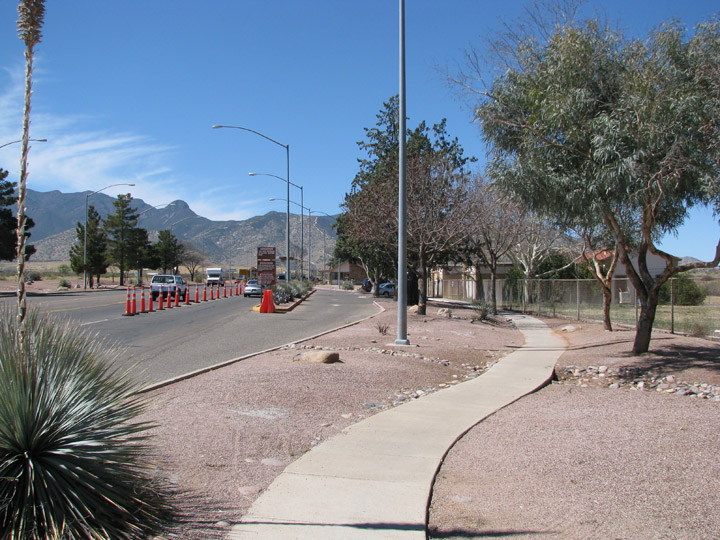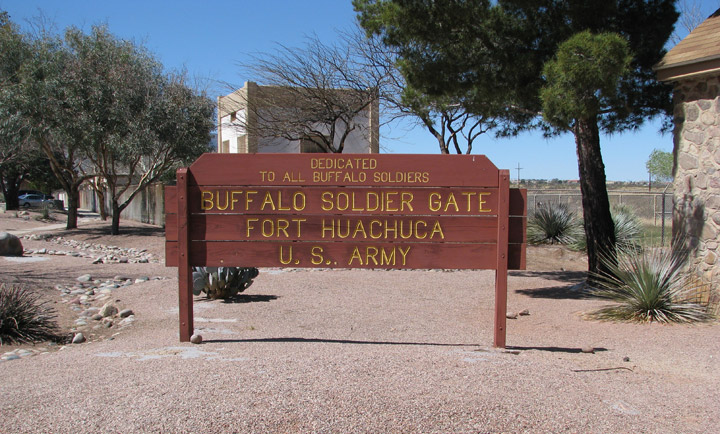 Buffalo Soldier Gate
Fort Huachuca is also the headquarters of Army Military Affiliate Radio System. Other tenant agencies include the Joint Interoperability Test Command and the Electronic Proving Ground.

The fort is also home to a radar-equipped aerostat, one of a series maintained for the Drug Enforcement Agency by Lockheed Martin. The aerostat is based northeast of Garden Canyon and, when extended, supports the DEA drug interdiction mission by detecting low-flying aircraft attempting to penetrate the United States.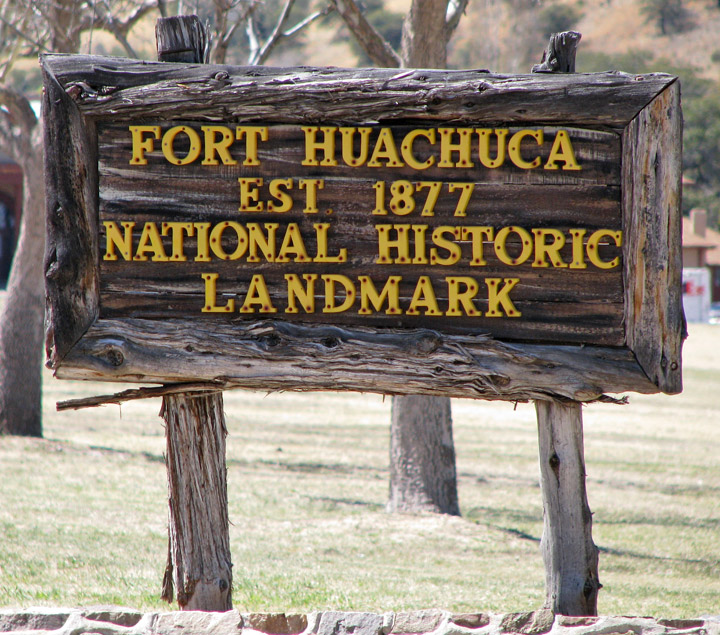 Following the Gadsden Purchase, prospectors and ranchers began moving to the new southern portion of the Arizona Territory in increased numbers. The Chiricahua Apache, who had battled fiercely against the Spanish and Mexicans in the area, posed a threat to Americans in the area. The United States Army decided a new installation was needed to counter the Chiricahua threat and to help secure the border with Mexico. On March 3, 1877, Captain Samuel Marmaduke Whitside, accompanied by two Troops (Companies) of the 6th Cavalry, chose a site at the base of the Huachuca Mountains that offered sheltering hills and a perennial stream. After the surrender of Geronimo in 1886, the Apache threat was essentially extinguished, but Fort Huachuca was kept open because of its strategic border position. The base was home to the "Buffalo Soldiers" of the U.S. 10th Cavalry Regiment for twenty years. It was used as a forward logistics and supply base during the Pancho Villa Expedition of 1916-1917.

Fort Huachuca was declared a National Historic Landmark in 1976.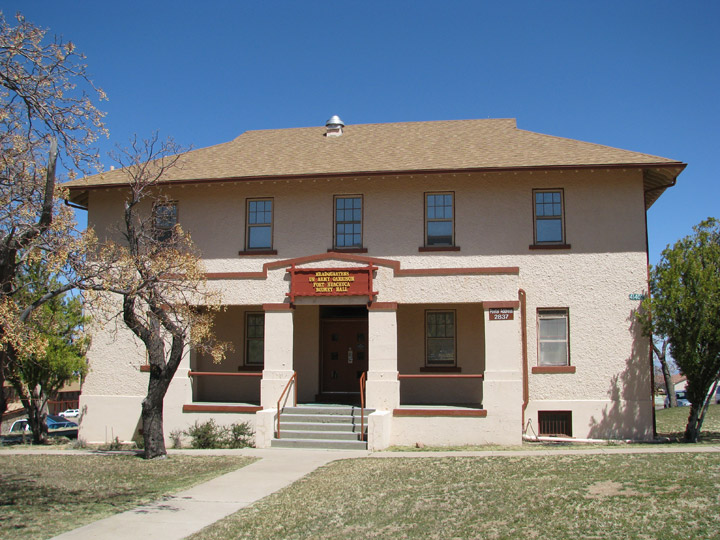 Fort Huachuca is home to the 11th Signal Brigade, which is one of the Army's tactical Signal Brigades. It is a major subordinate command of the Army Network Enterprise Technology Command (NETCOM)/9th Army Signal Command, which is located in Greely Hall on Fort Huachuca. The 11th Signal Brigade has the mission of rapidly deploying worldwide to provide and protect Command, Control, Communications, and Computer support for Army Service Component Commanders and Combatant Commanders as well as, Joint Task Force and Coalition Headquarters across the full range of military operations. The "Thunderbirds" constantly train in and around the desert conditions of southeast Arizona and were deployed to provide signal operations during the 2003 invasion of Iraq.
Text from Wikipedia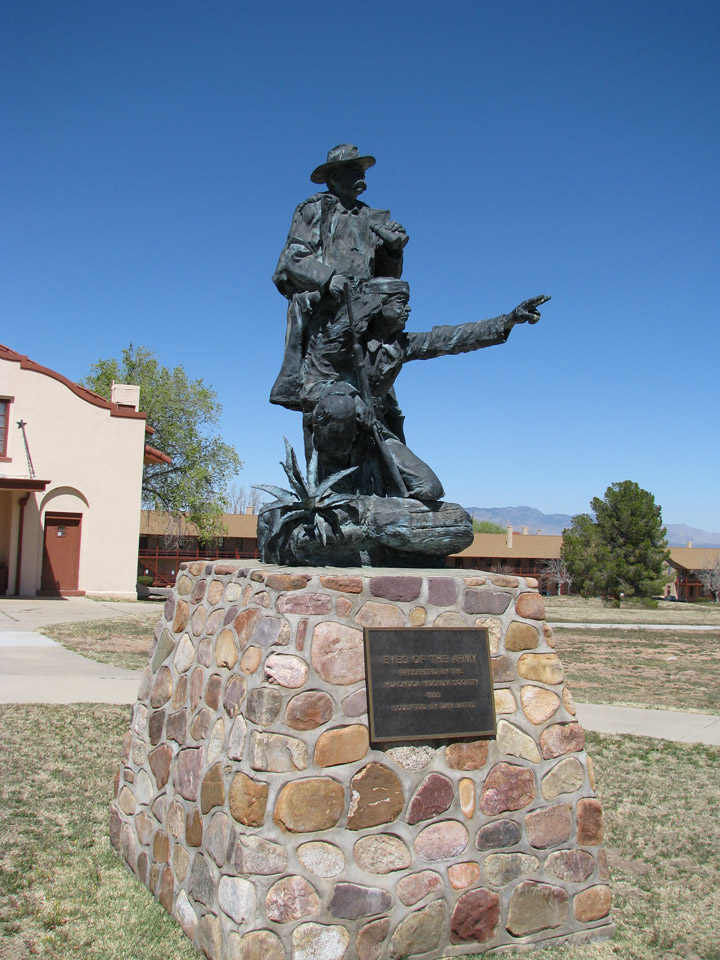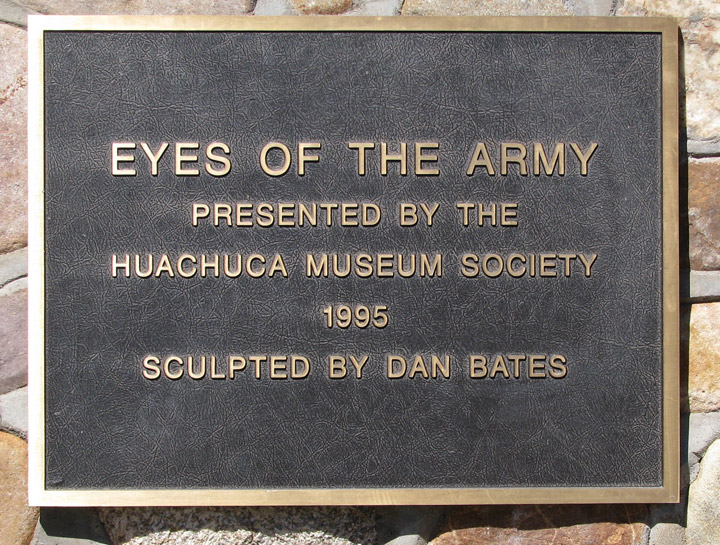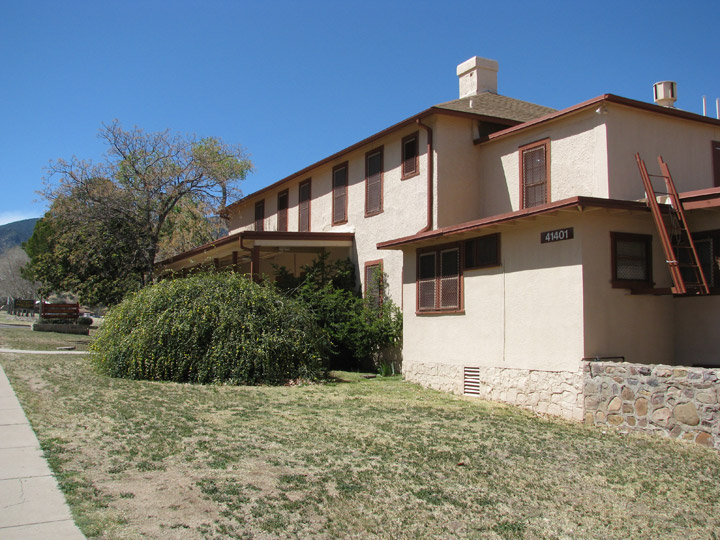 Fort Huachuca Museum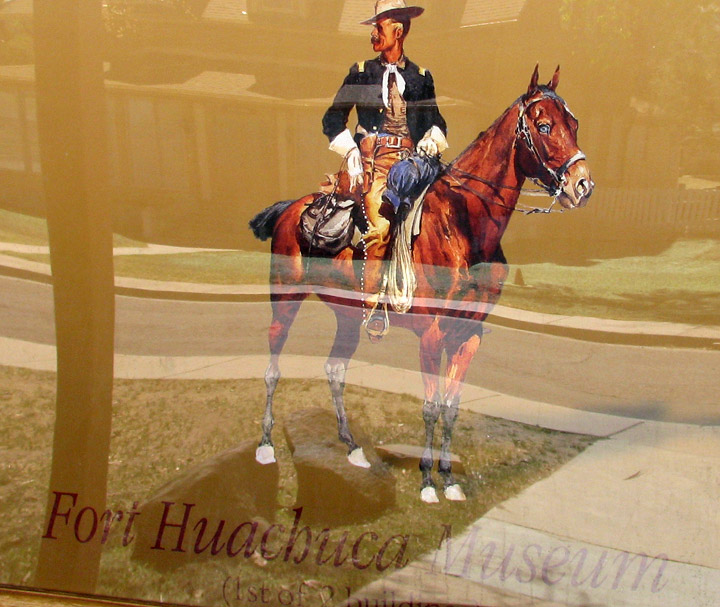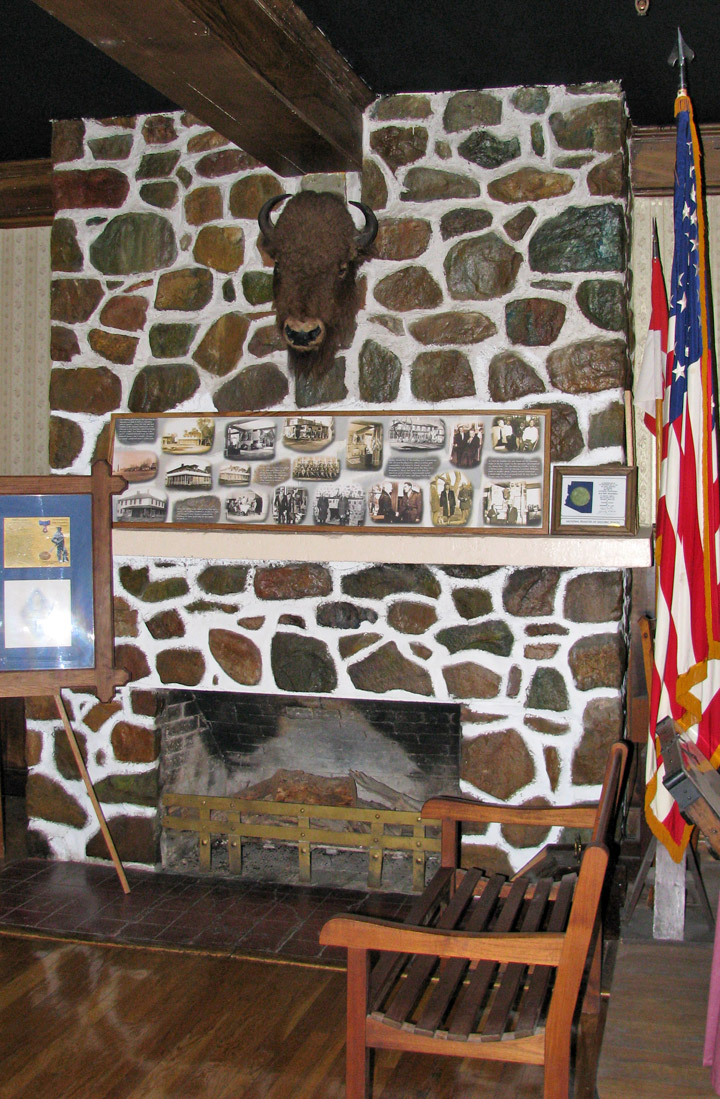 fireplace in the Museum
which was formerly the Officer's Club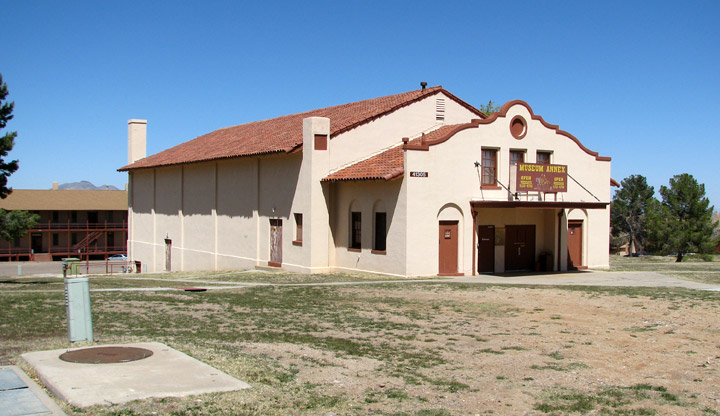 Museum Annex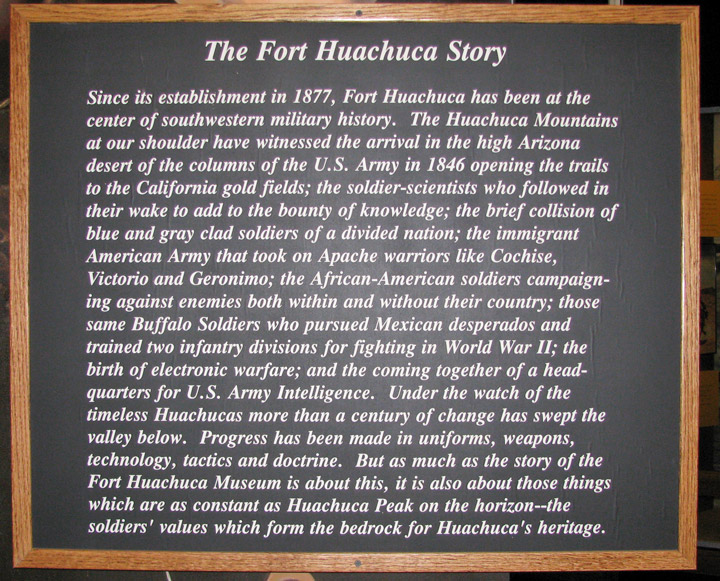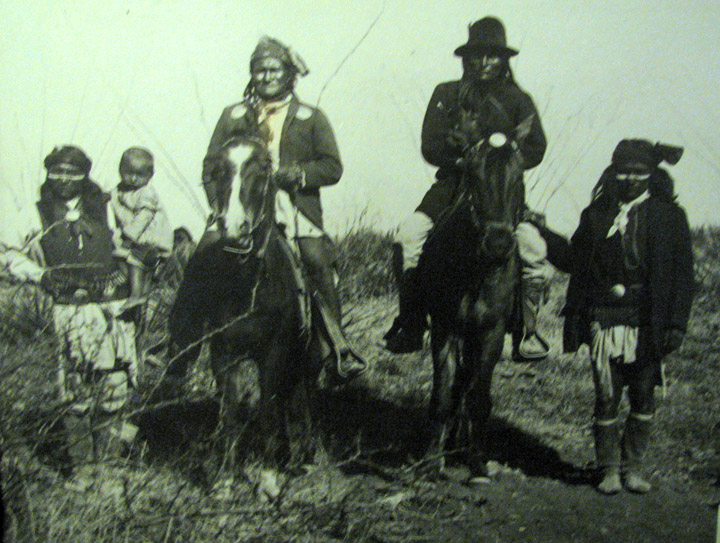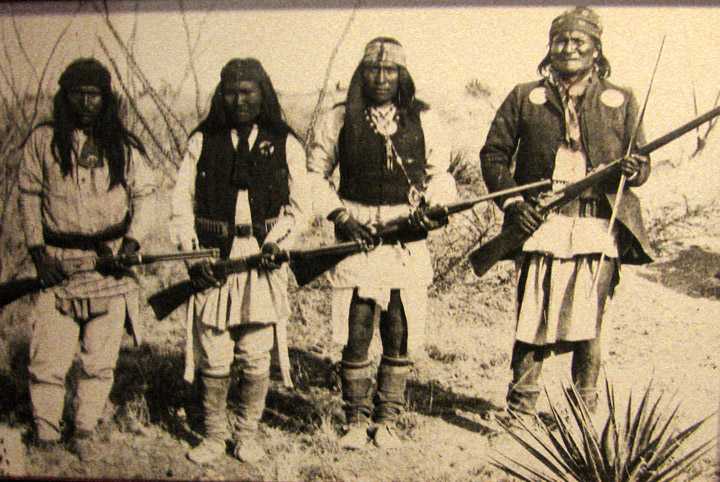 Native American Warriors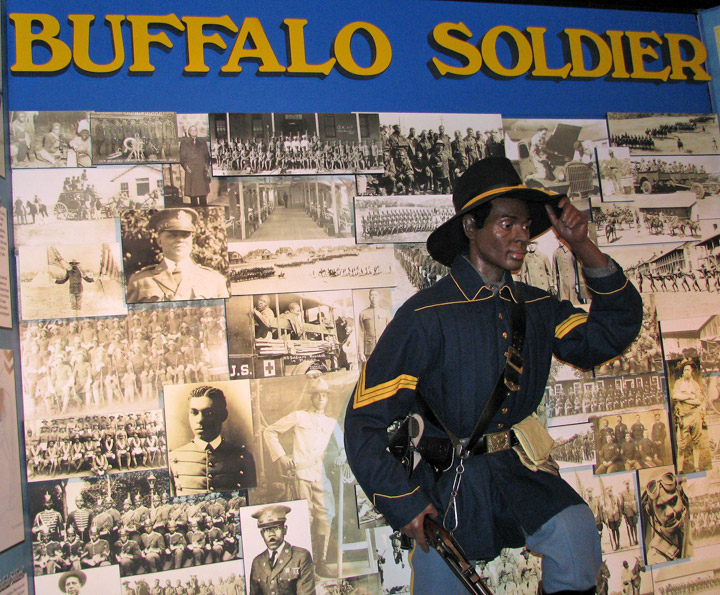 Buffalo Soldier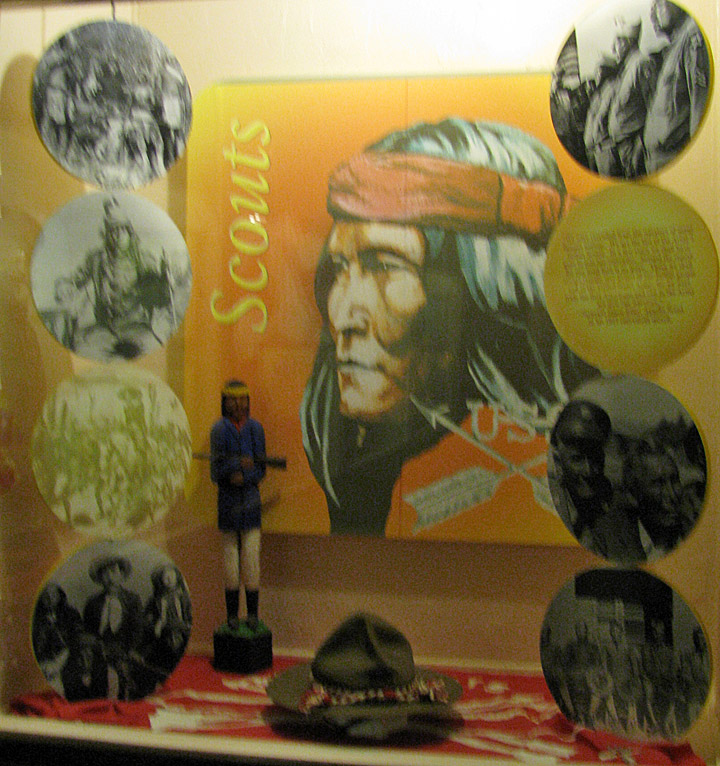 Scouts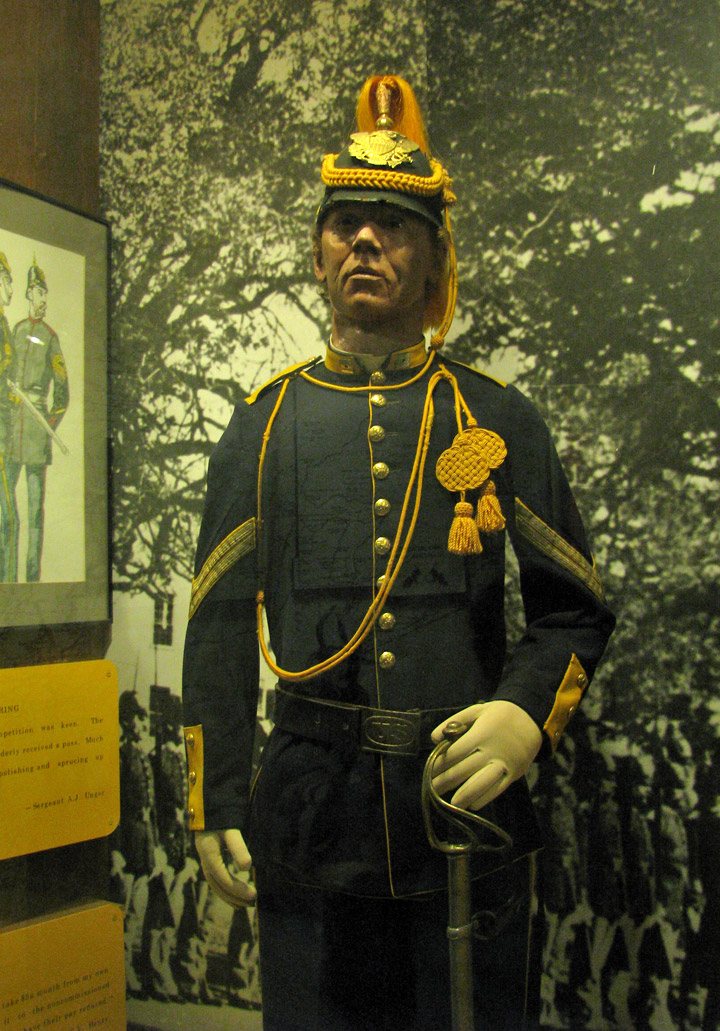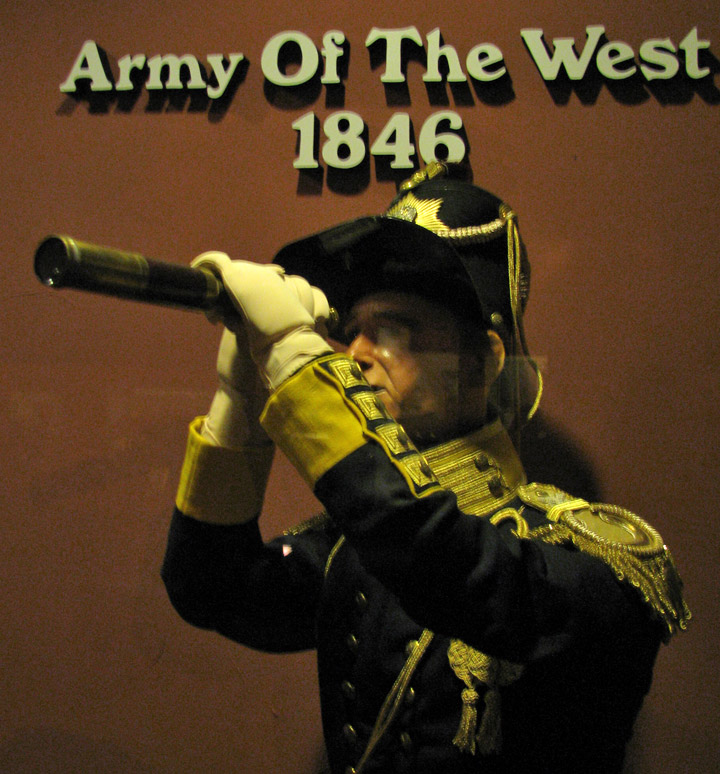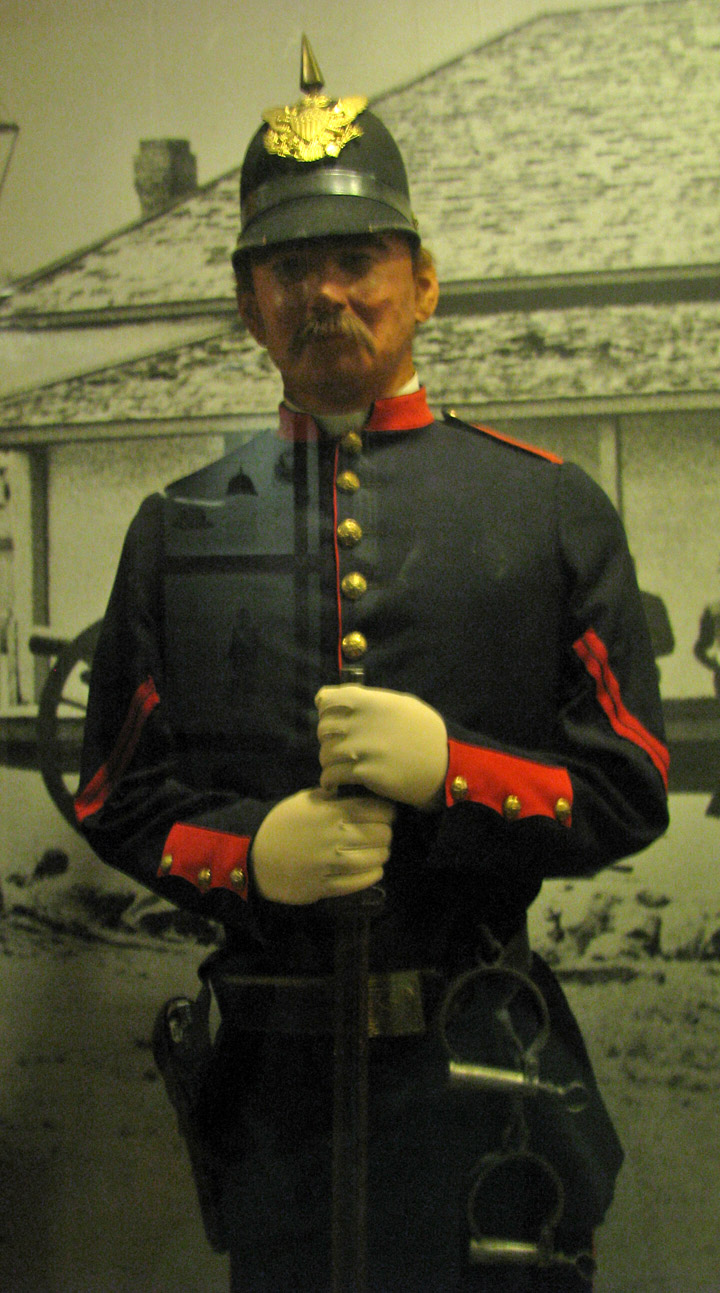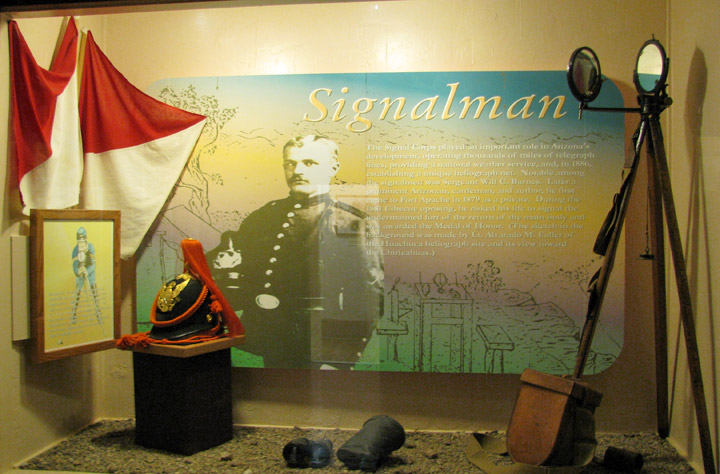 Signalman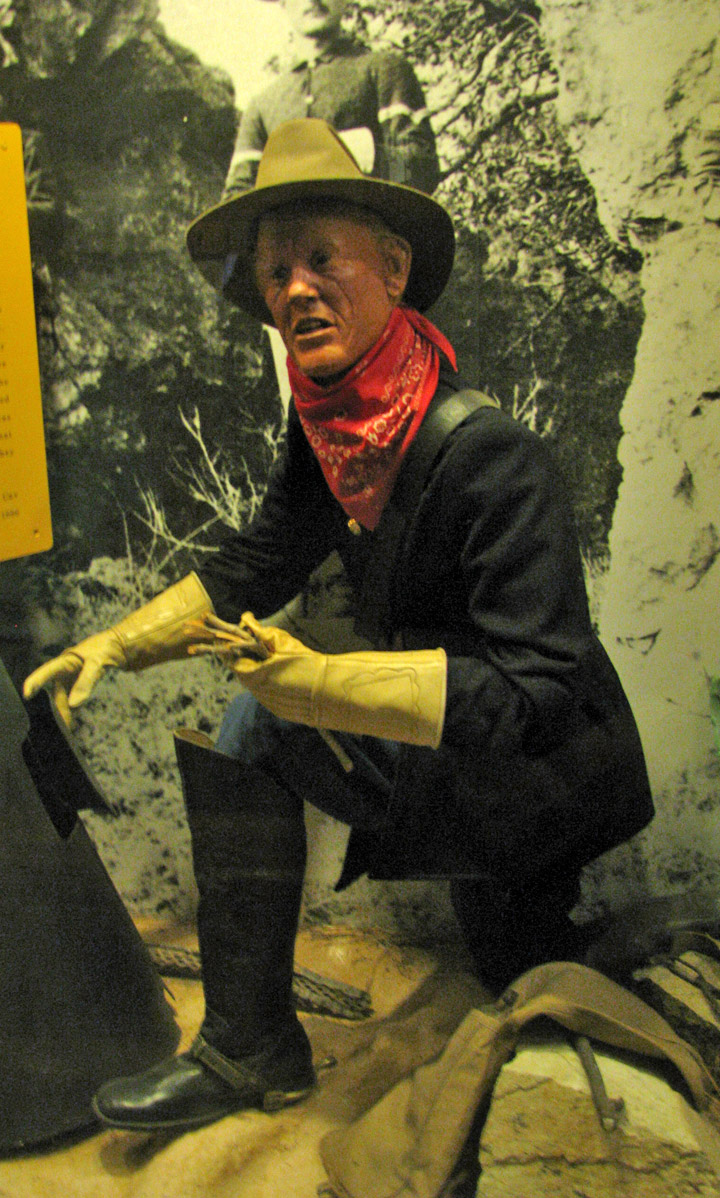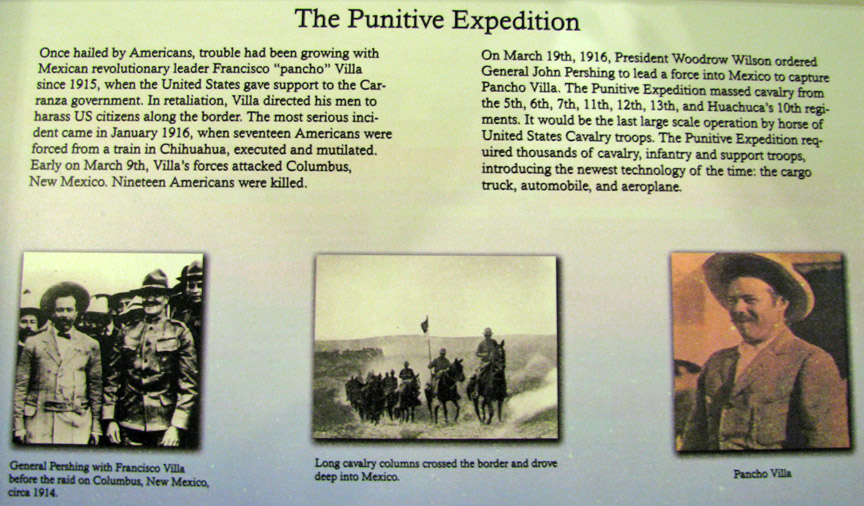 Punitive Expedition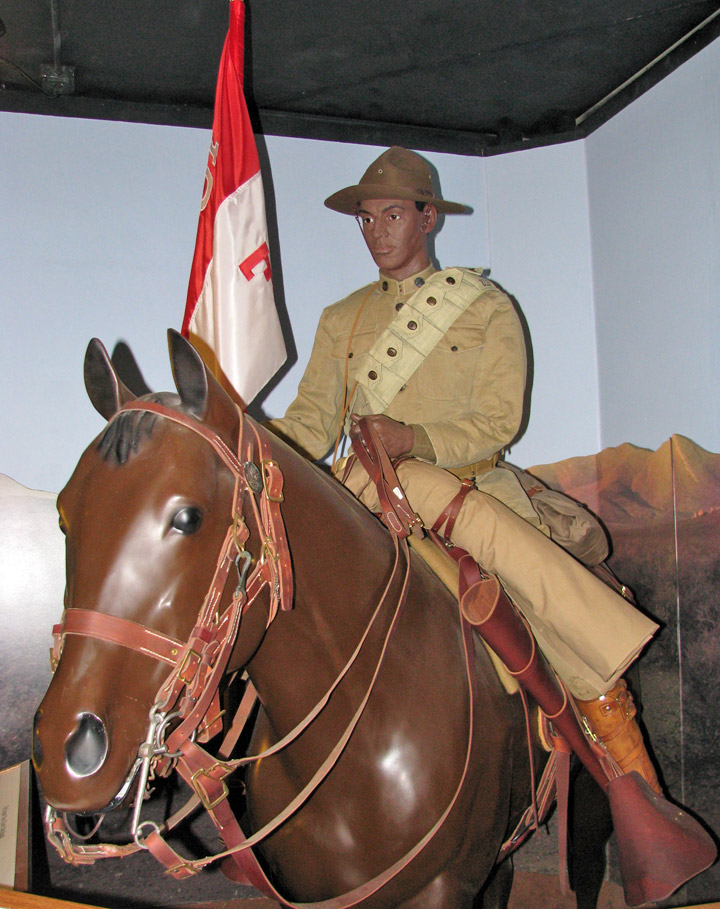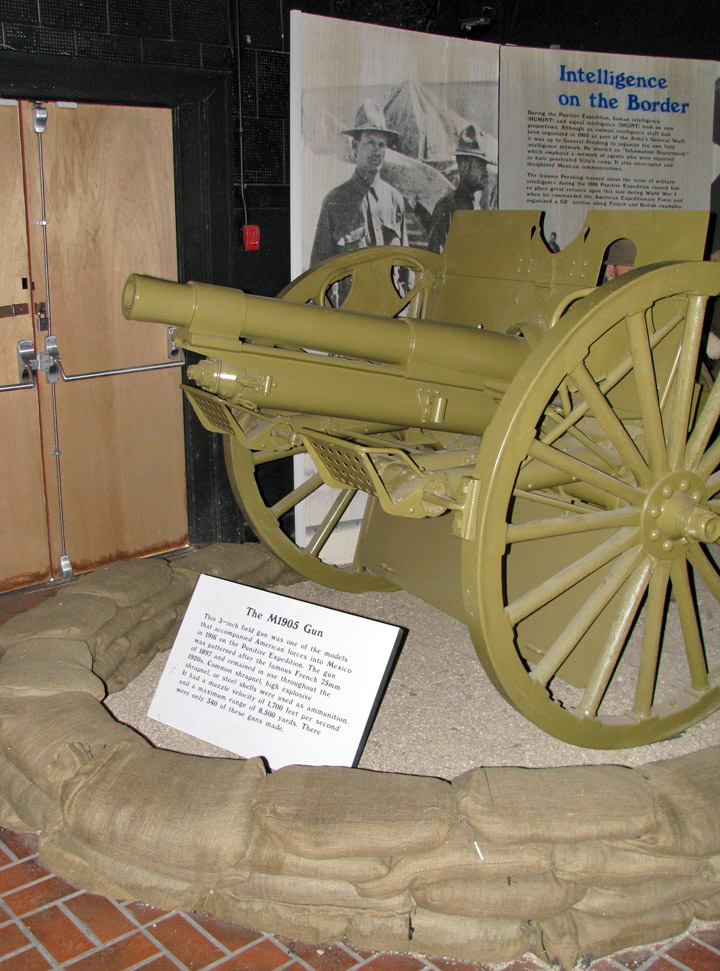 Border Protection
a signal Officer's tools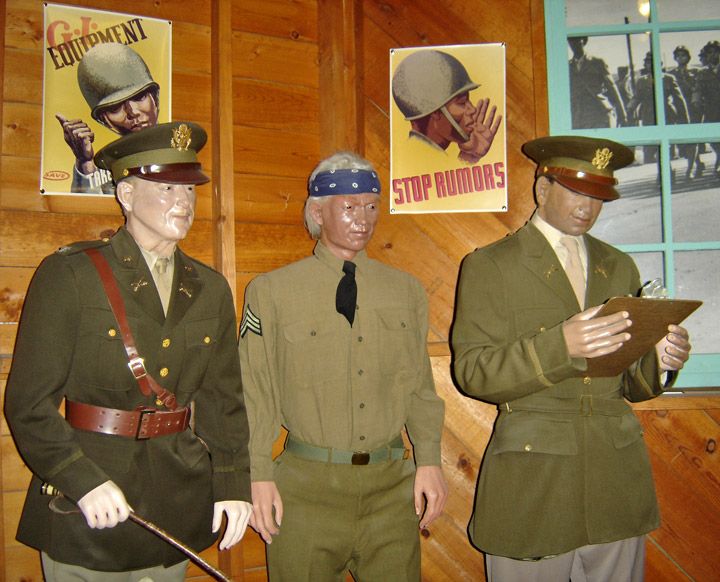 WW II
current barracks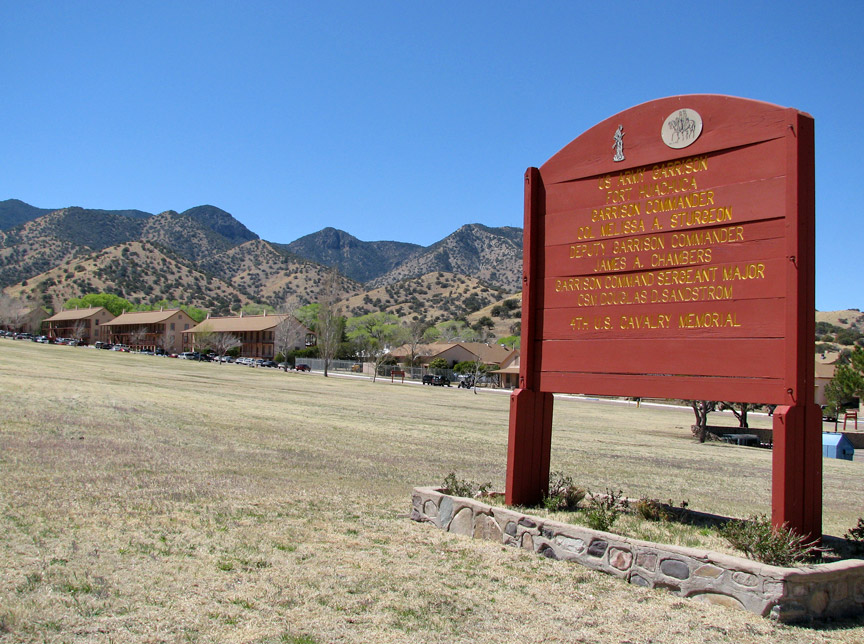 Cavalry Memorial
---
---