San Felipe
Baja California, Mexico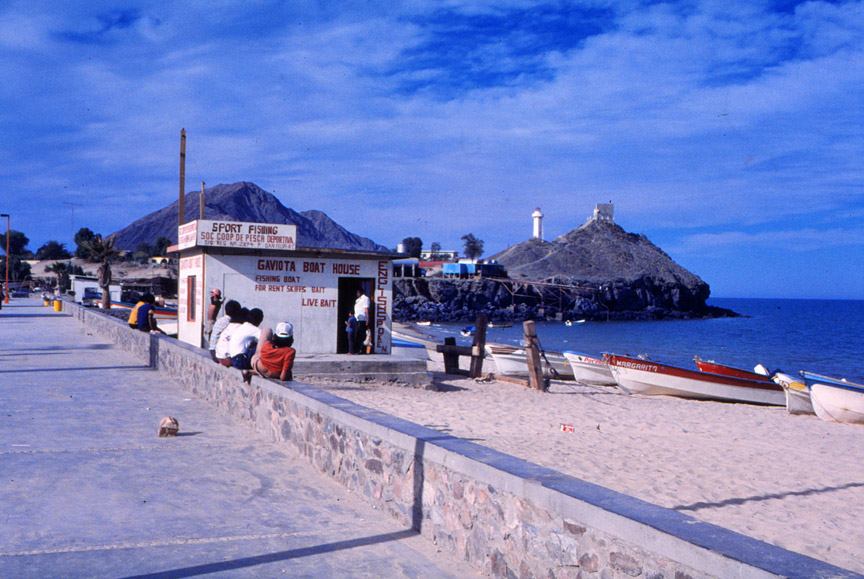 on the Sea of Cortez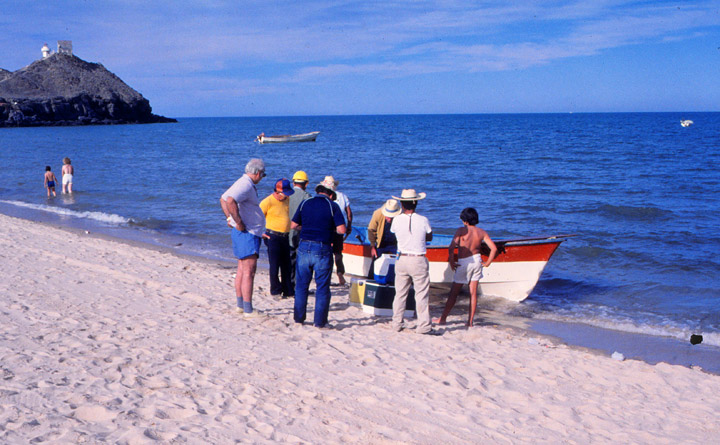 examining the catch
SAN FELIPE ... a remote desert community enjoying the benefits of a warm, dry, winter climate, and a hot, humid (Florida-like) summer. The Sea of Cortez is one of the world's most prolific salt-water habitats with sport fishing tours being available for avid anglers.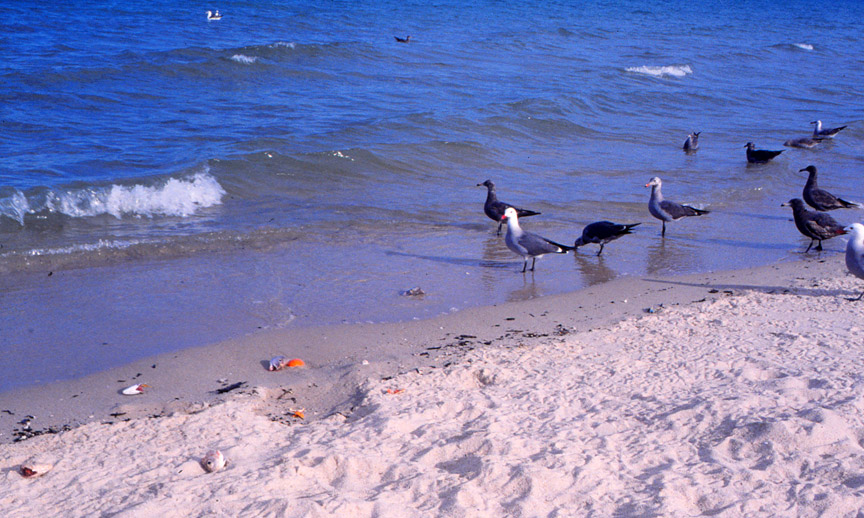 Located 125 miles south of the International border between Calexico, California and Mexicali, Baja California, the primary route to San Felipe is via Mexico's Federal Highway 5. A secondary route exists via Tijuana following Highway 1 south to Ensenada, Highway 3 east to Highway 5 and south from there to San Felipe.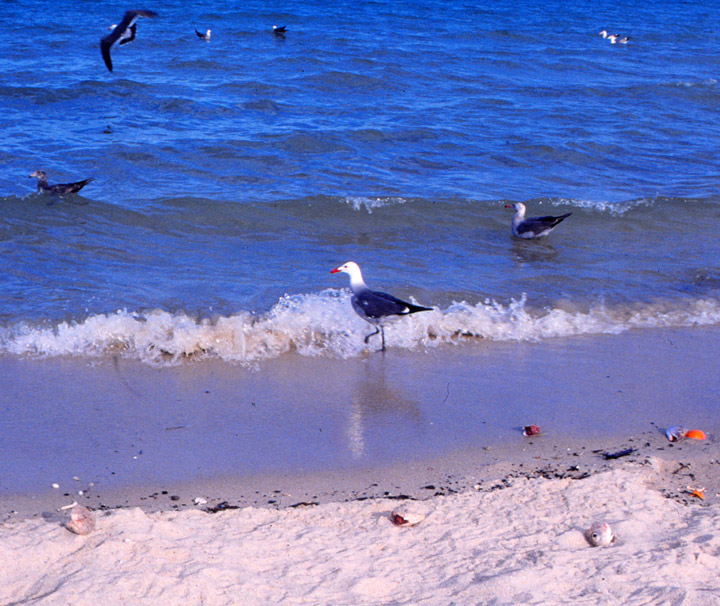 Geopolitically a part of the Mexicali municipality, San Felipe depends upon tax-based funding for all its public services. It is governed locally by a "Delegado" (Mayor), representing Mexicali's Presidente, who is responsible for all municipal matters.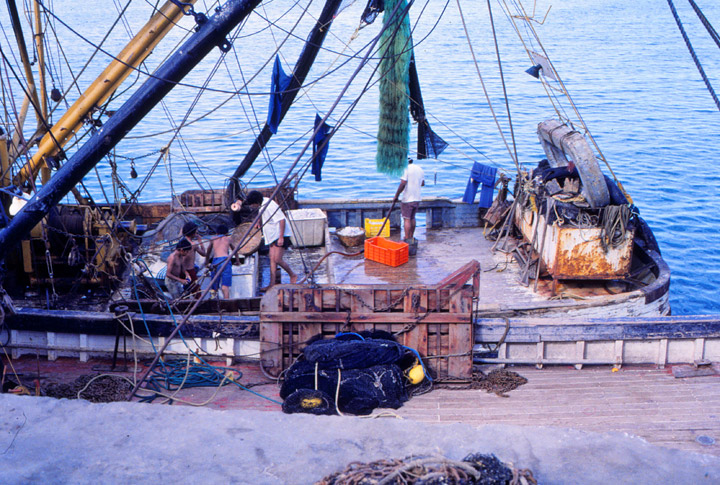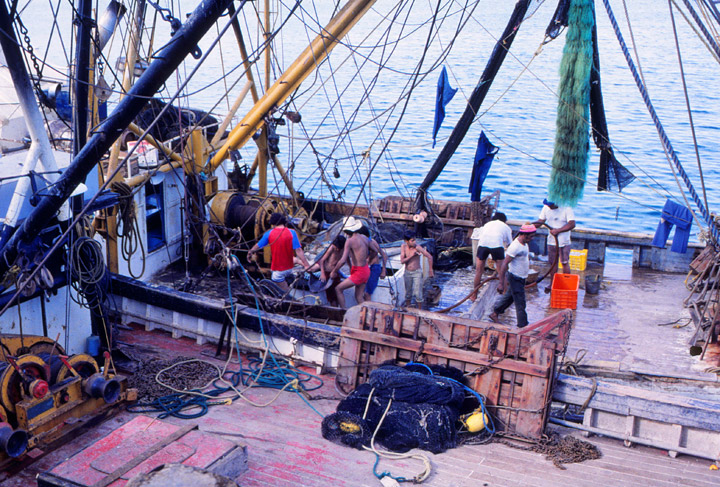 fishing port
San Felipe was founded in 1916 as a commercial fishing port. Still operating a sizeable shrimp-fishing fleet of small pangas, the pueblos' principal income has changed over the past five years, from fishing to tourism and retirement living with as many as 250,000 American and Canadian visitors annually. November through March is the prime "snowbird" season with mobile homes arriving from all regions of the US and Canada. Increasingly we now also see tourism and investment in retirement homes from places as far away as Australia. Easter week and the surrounding "spring break" weeks, when college students from schools around the southwest USA invade San Felipe, is the busiest time in town. Hotel rooms are at a premium and traffic jams are routine on the road to and from the border crossing in Mexicali. During the summer months, May through September, the weather is ideal for a relaxed lifestyle on the beaches. Fishing is good and the pace of life slows considerably. There are dozens of accommodation options in Baja.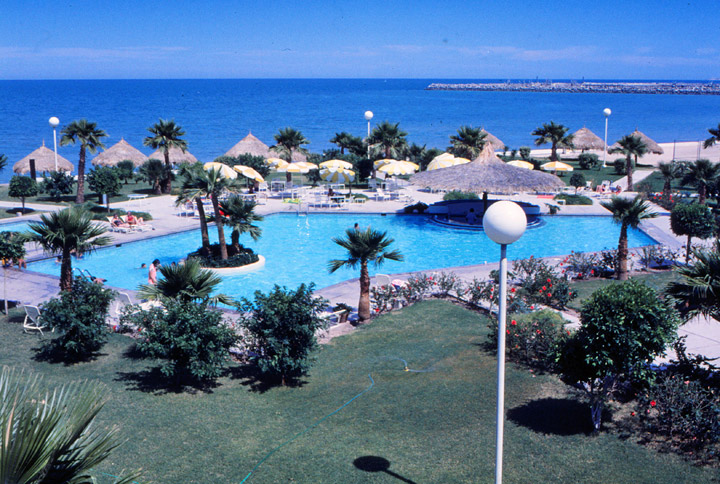 resort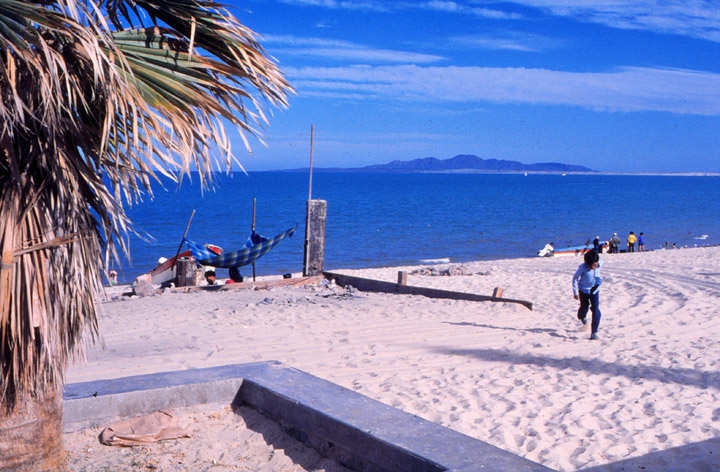 the beach
The sea water is maintained as clean as possible because of the great dependence of the town on the fish and shrimp industries. Tests of the bay water in past years have revealed minimal detectable e-coli contamination. However, the further away you are from beachfront development, the cleaner the water will be. Because of the high salinity of the sea water, swimming and floating are almost effortless. Twice a month, around the time of the new and the full moon, very large tides develop and you will see the spectacular rise and fall of the water.
Text from San Felipe web site.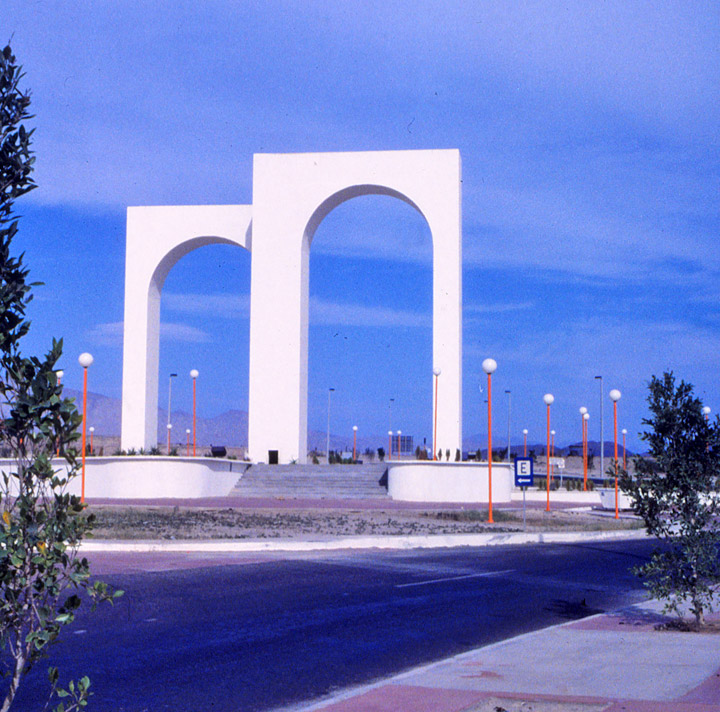 town entrance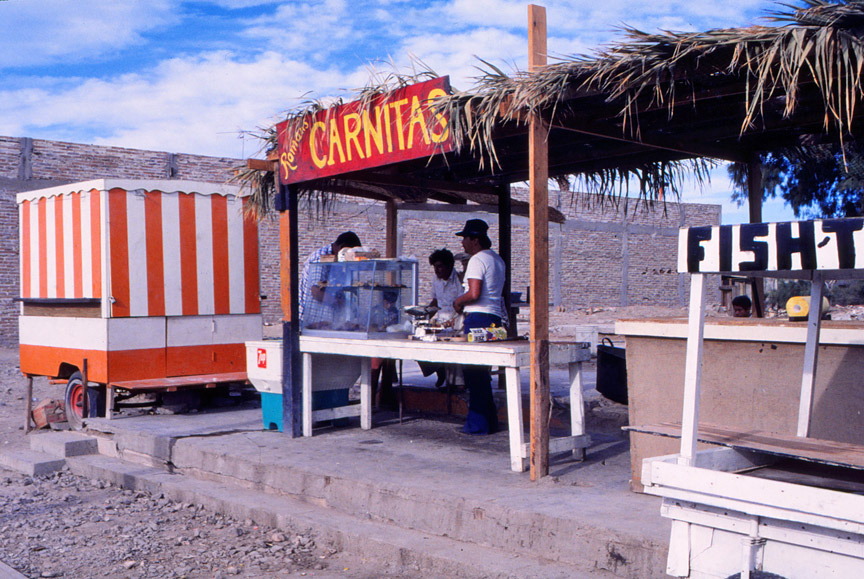 fast food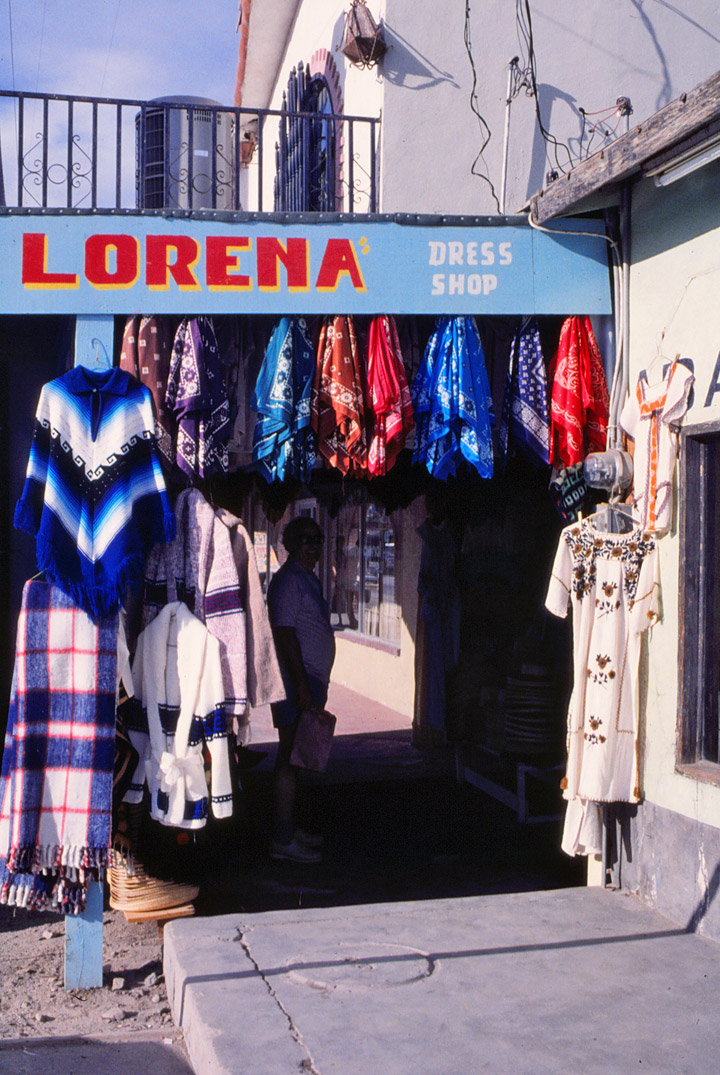 clothing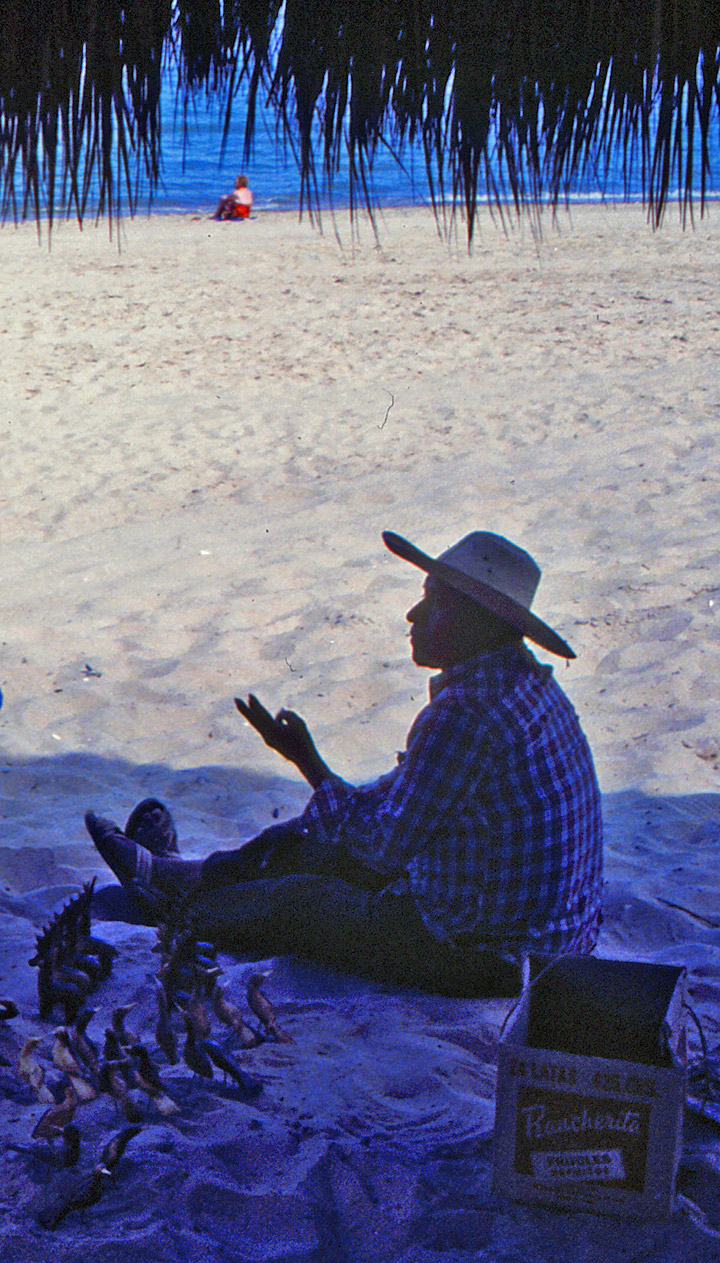 salesman on the beach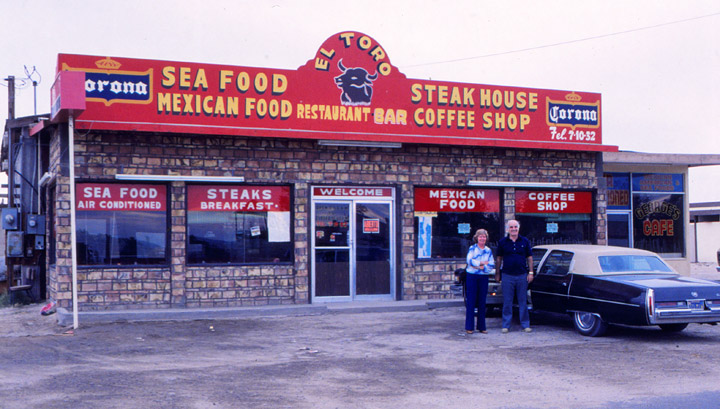 restaurant - excellent garlic shrimp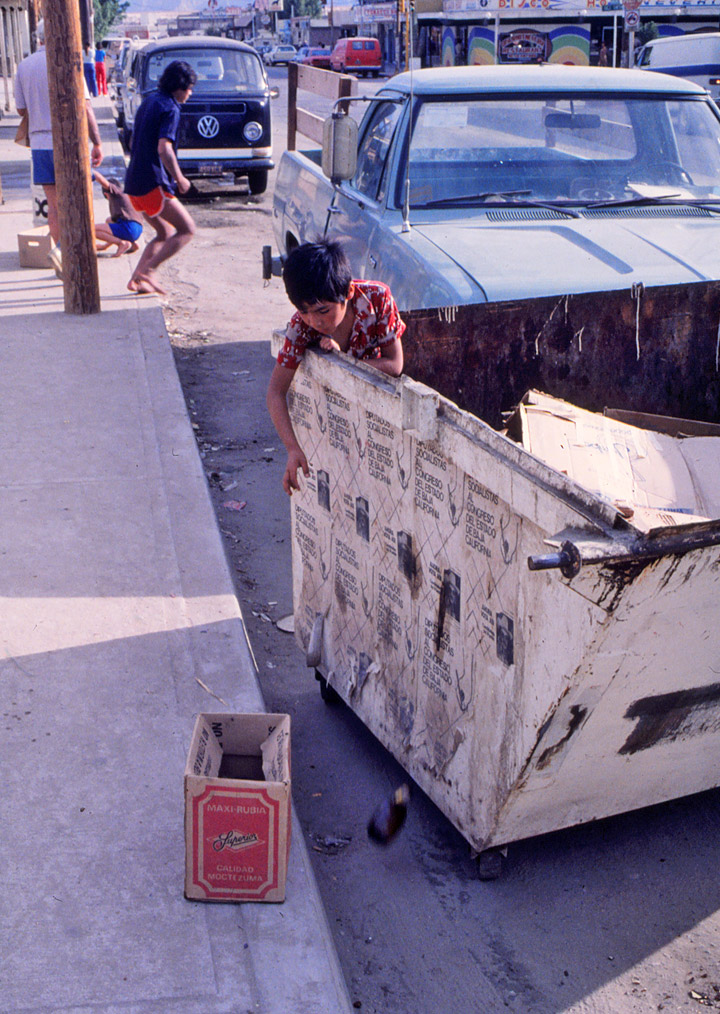 collecting empty bottles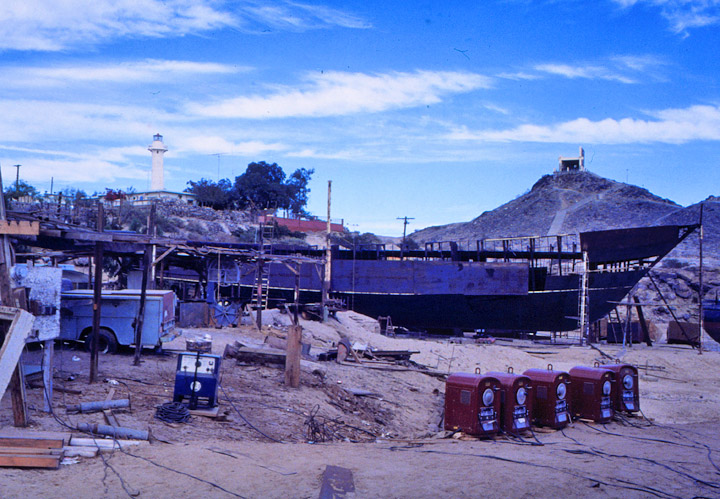 ship building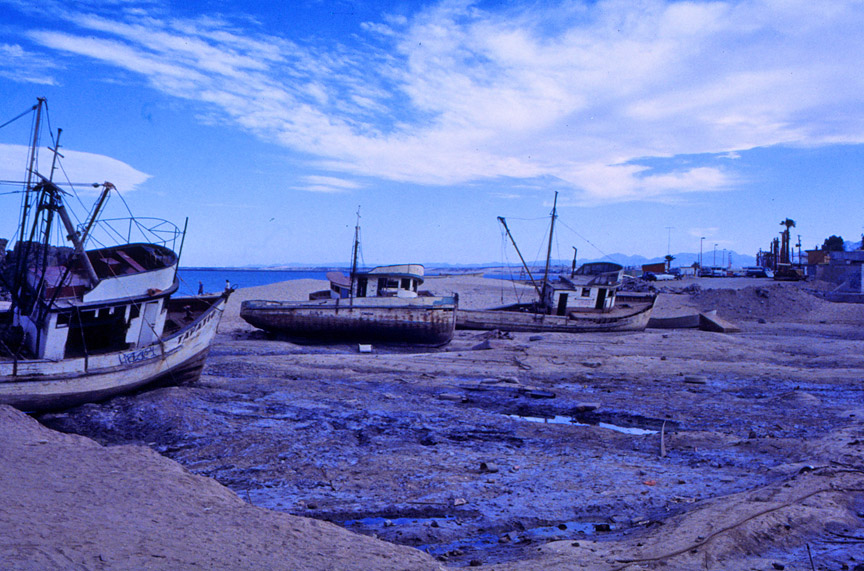 at low tide
Return to Baja California page
---

---