Uxmal
Photos taken in 1962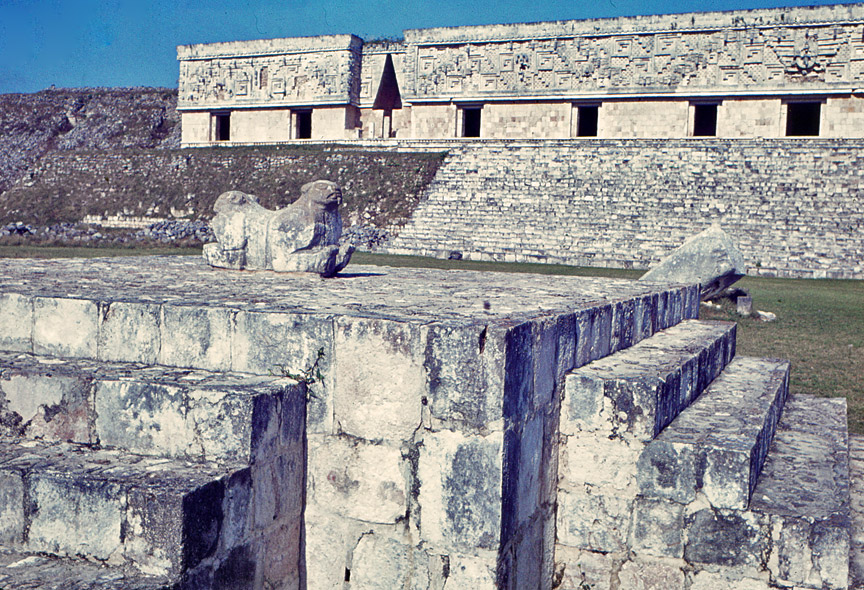 CHAC presiding over the site
After the collapse in the central and southern lowlands, Maya civilization continued and even flourished in the northern lowlands of Yucatán and in the southern highlands of Guatemala.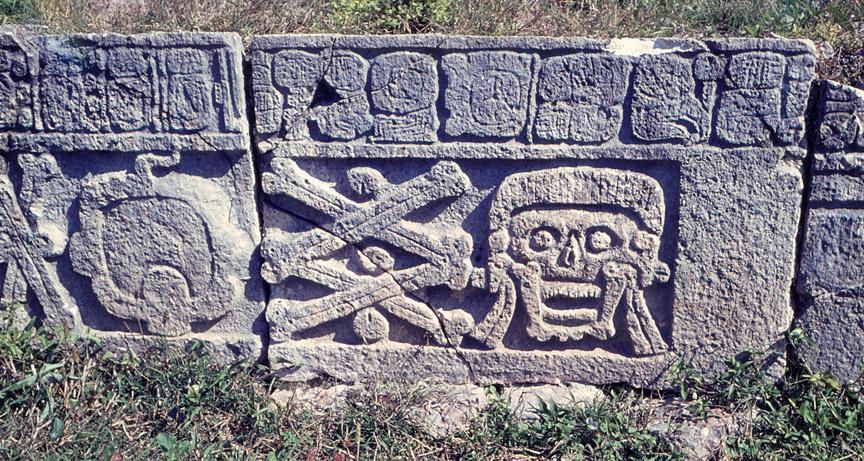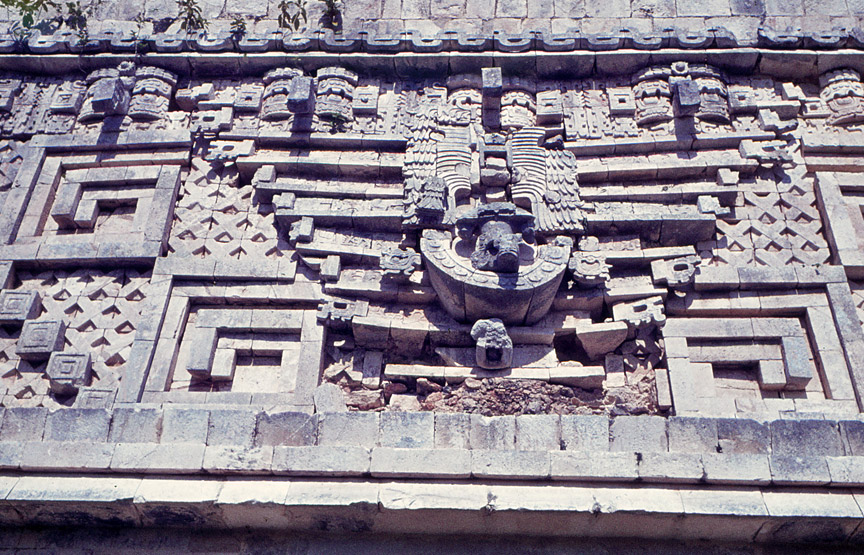 CHAC figures
probably a religious building
In Postclassic times (AD 900 to 1521) the city-states of Yucatán were ruled by a hereditary halach uinic (also called ahau) who was also the highest religious authority. The halach uinic had very broad powers.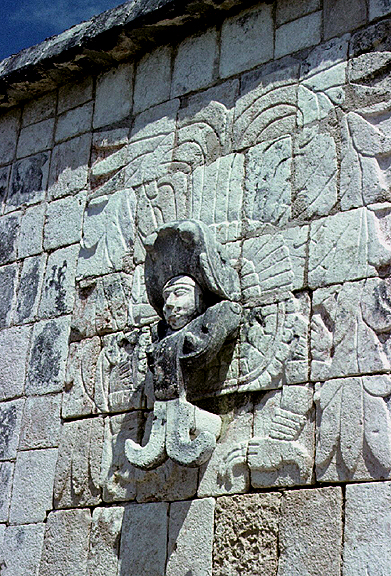 wall CHAC figure
He formulated domestic and foreign policy and appointed batabs (lesser lords), who administered the surrounding towns and villages. Local councils made up of clan leaders aided the batabs.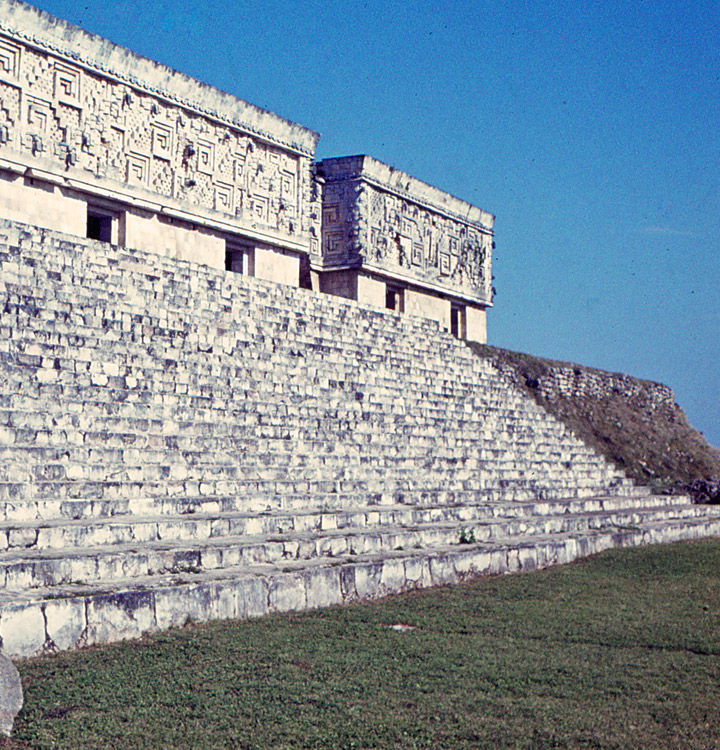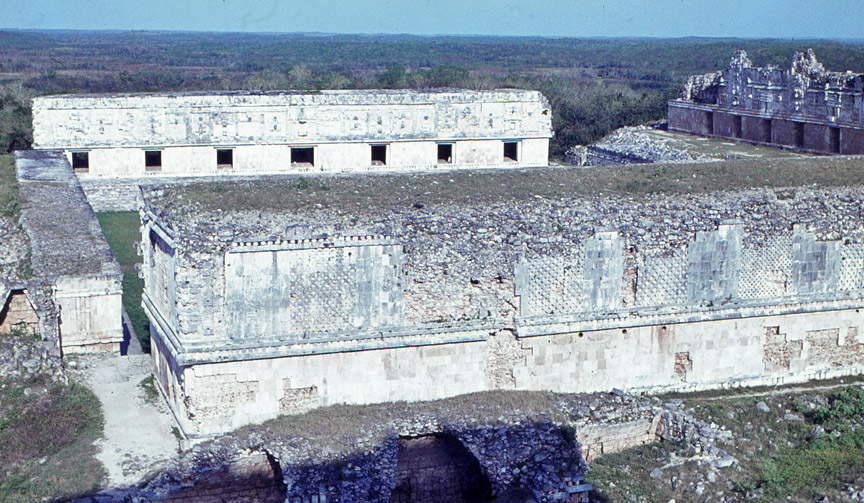 Other local Maya officials collected taxes and kept order. Postclassic merchants and professional craft workers composed a kind of middle class.s.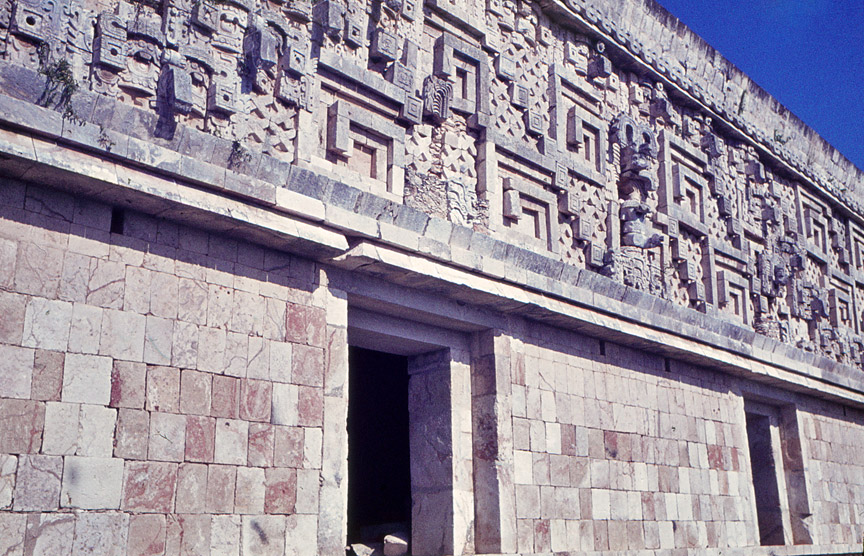 A high priest, known as ahaucan, conducted major ceremonies and was in charge of the education of priests and nobles. He was assisted by a hierarchy of priests who took part in ceremonies, kept vigils in the temples, performed healing rituals, taught, and served as oracles for the gods.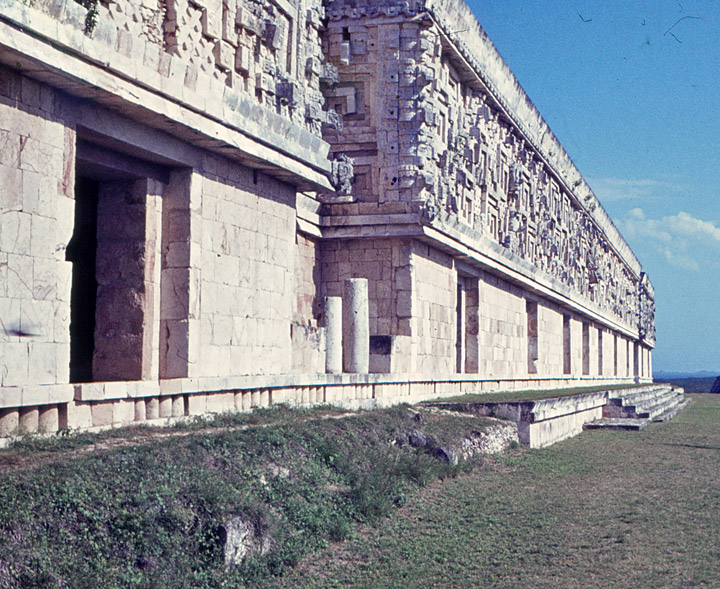 Although similar features and patterns existed in the Classic political structure, the institution of priesthood appears only in the Postclassic.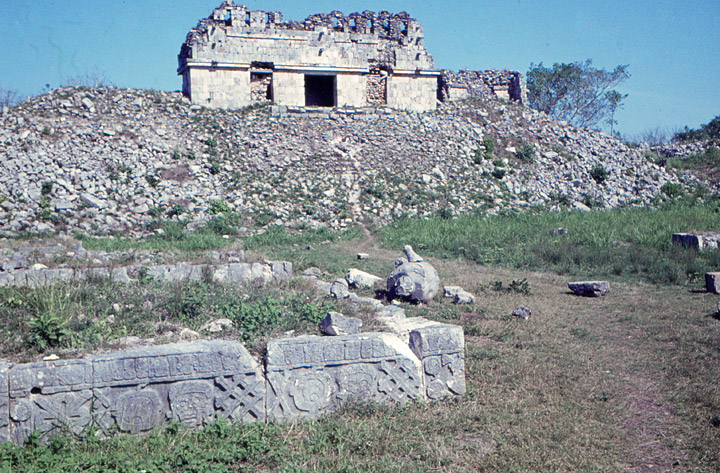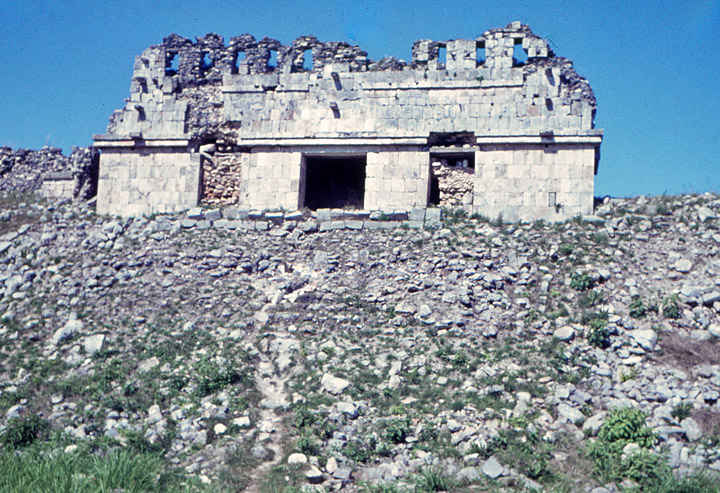 as ruins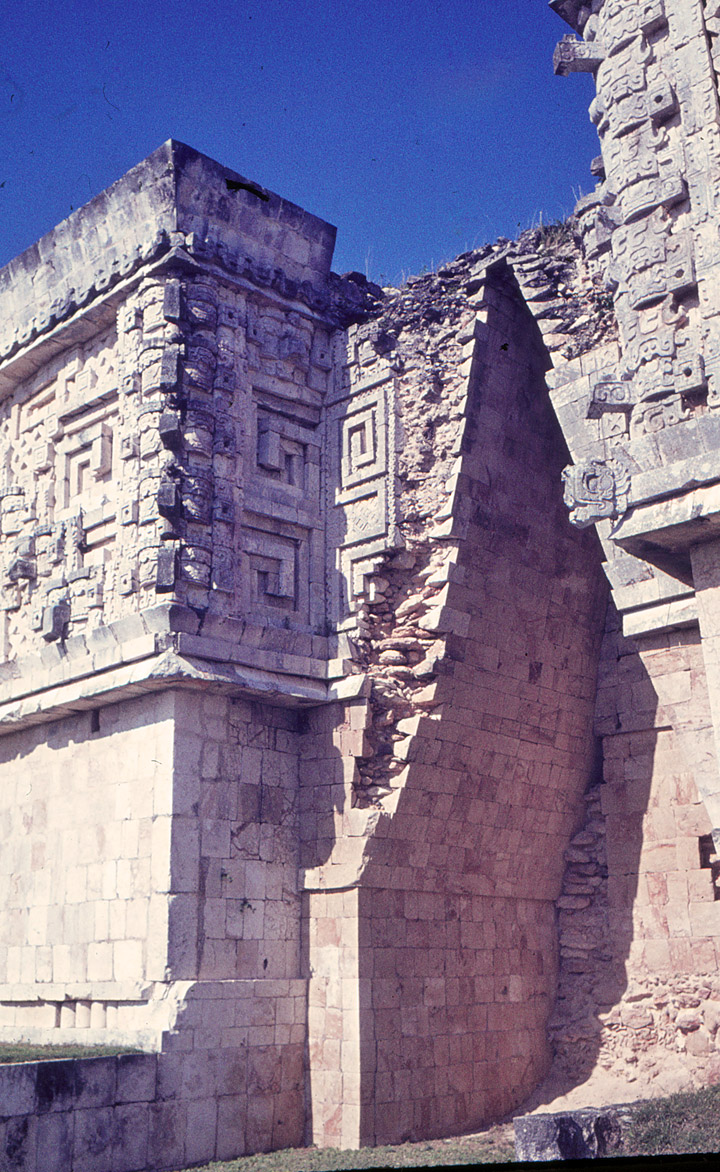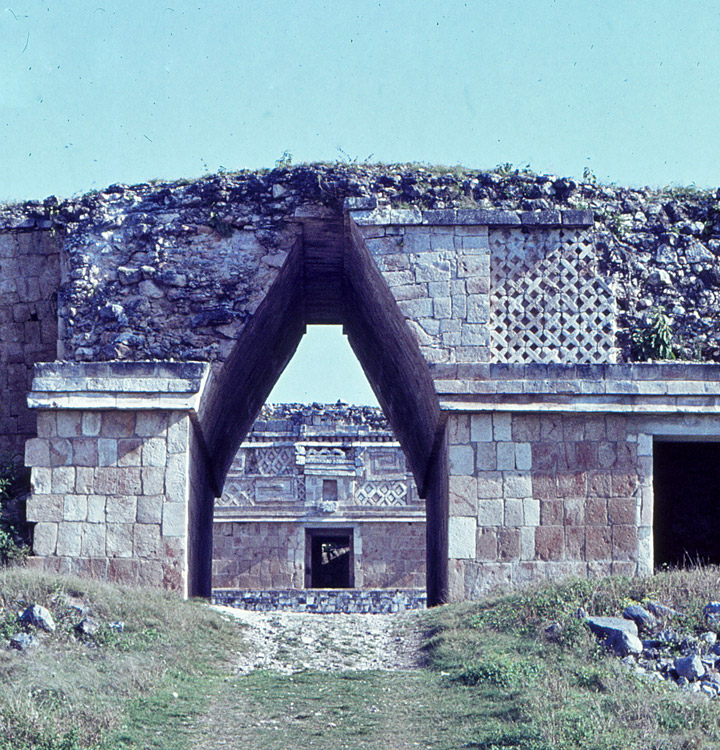 Mayan Arch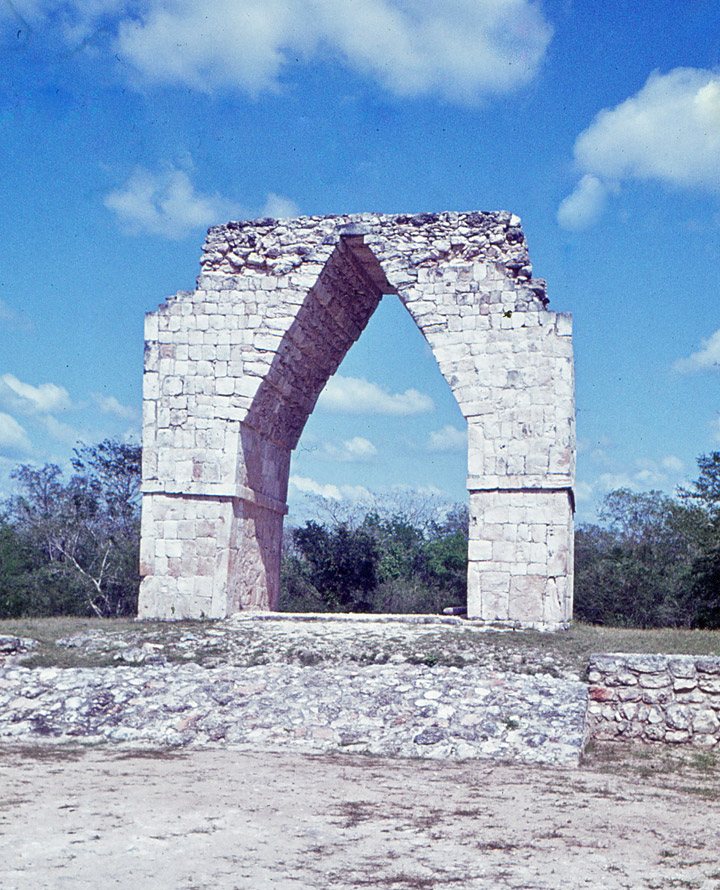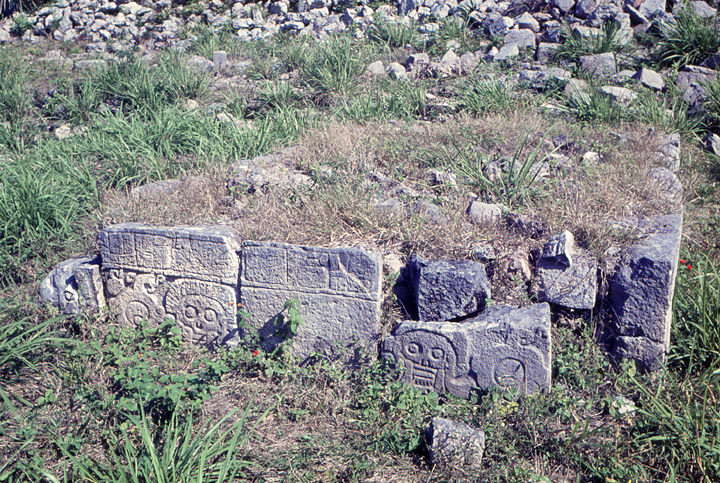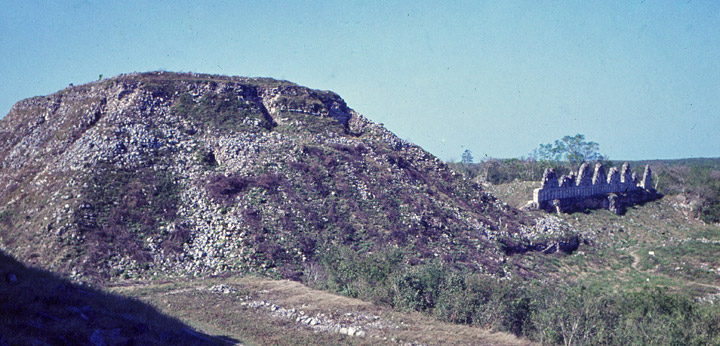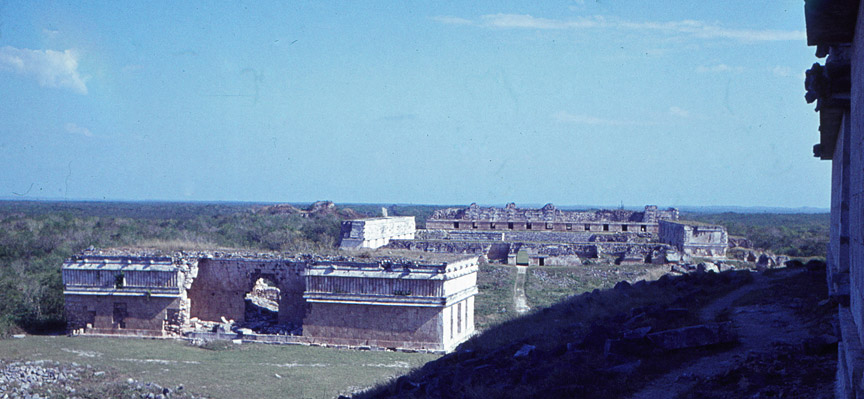 the site

More Photos of Uxmal Buildings