Guanajuato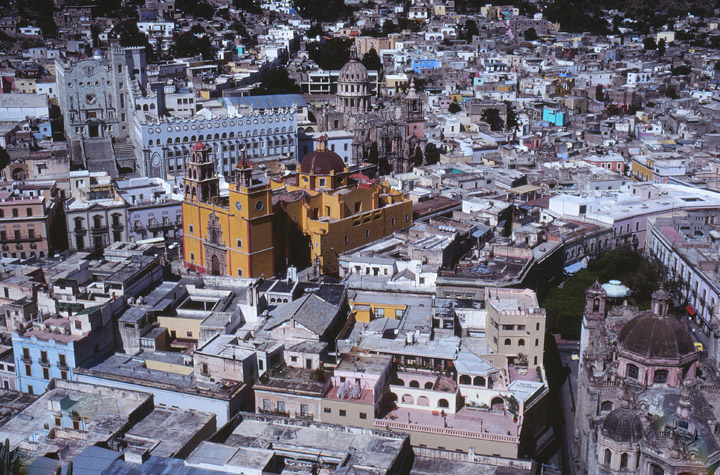 Guanajuato
Guanajuato is a state in the central highlands of Mexico. It shares its name with its capital city, Guanajuato, Guanajuato. Guanajuato means "place of frogs" in the local indigenous language. The local Tarascan Indians believed that the frog represented the god of wisdom. A rock formation outside of Guanajuato, looks like frogs. "Las Ranas" is the way to reference anyone from this state as frogs are their state animal. Guanajuato is the home state of former Mexican president Vicente Fox Quesada, and famous Mexican artist Diego Rivera and singer-song writer Jose Alfredo Jimenez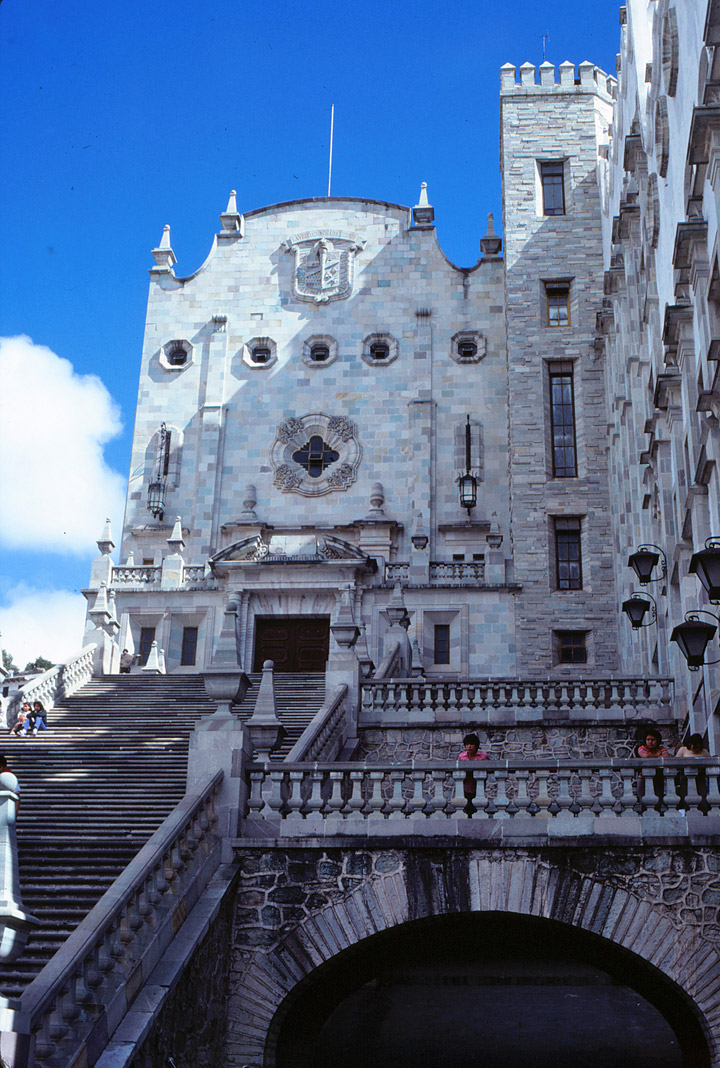 After central Mexico and the Gulf of Mexico coast, Guanajuato was one of the first areas of Mexico colonized by the Spanish, in the 1520s, for its rich silver deposits. Guanajuato's colonial architecture is very well preserved along with over 35 old churches in its capital alone, and is very European in nature.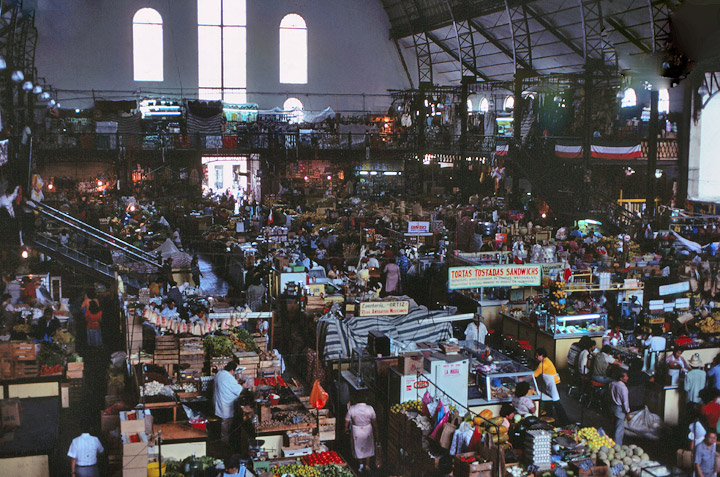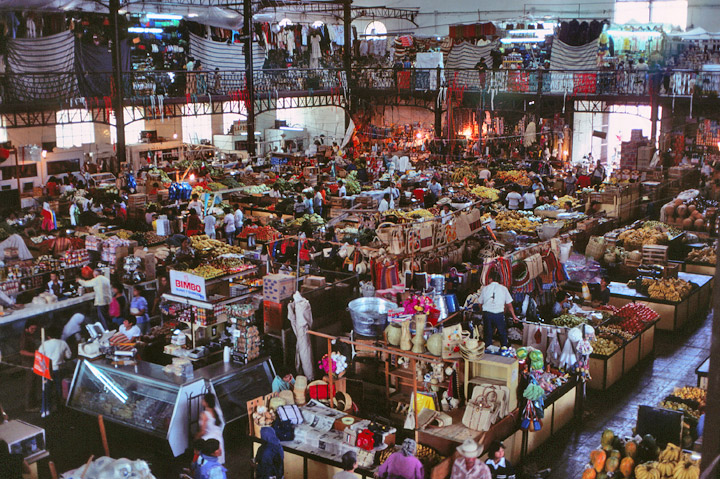 the market
Today, Guanajuato's mines are still among the richest-producing silver mines in the world (historically one of the largest). The state also produces tin, gold, copper, lead, mercury, and opals. Guanajuato also leads the nation in shoe production and various farm products such as lettuce and potatoes. The state's main export products are motor vehicles and autoparts, footwear, leather goods, chemicals, electric machinery and materials, fruits and vegetables.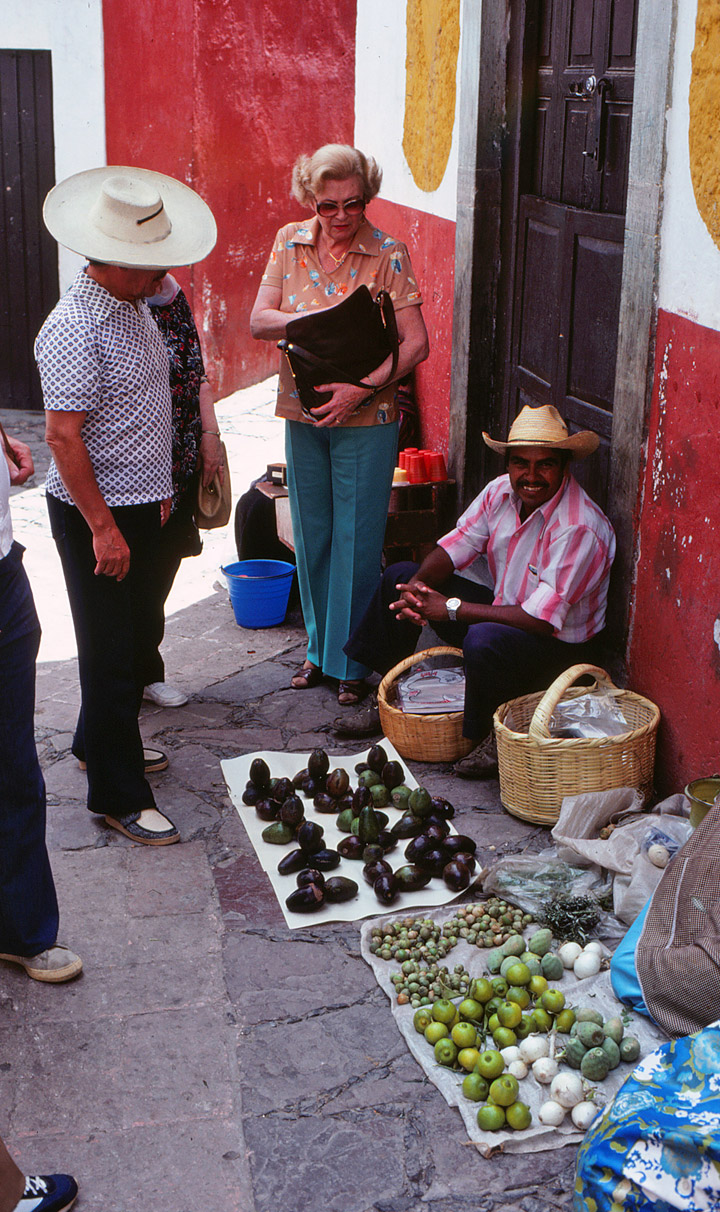 In addition to the state capital city of Guanajuato, the state includes the cities of San Luis de la Paz, Acámbaro, Celaya, León, Salamanca, Irapuato, San Miguel de Allende, Salvatierra—the first city of Guanajuato, Cortazar, Tarimoro, and Dolores Hidalgo, the cradle of Mexican independence.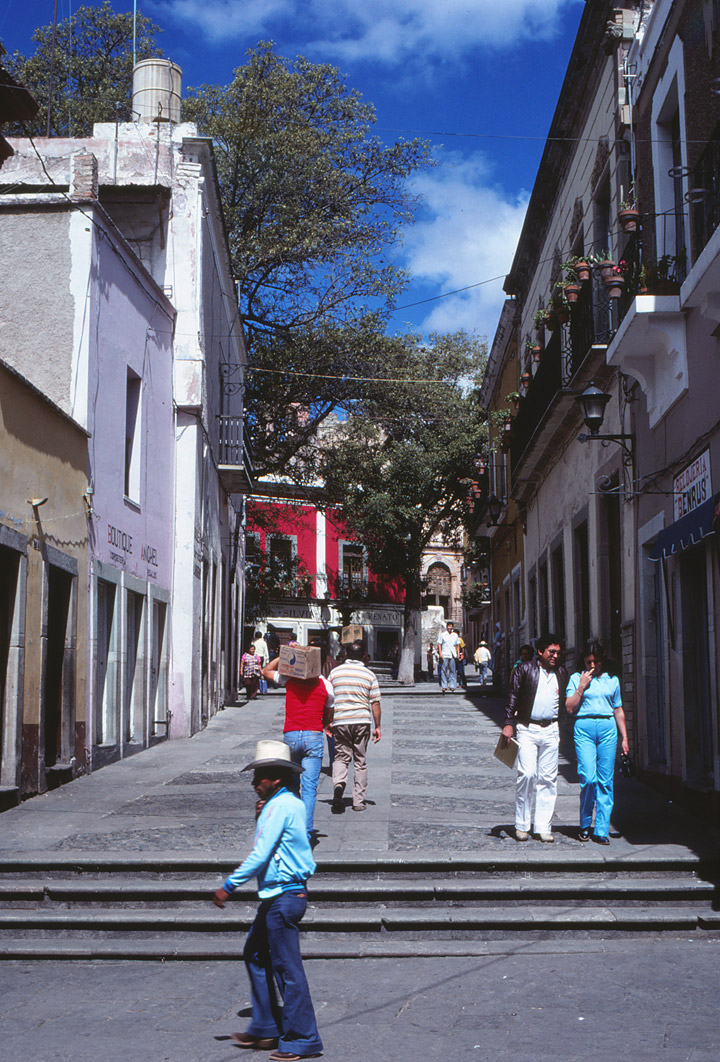 The first battle in Mexico's war for independence resulted in a march from Dolores Hidalgo upon the capital of the state and the subsequent burning of the granary which held all the Iberian-born Spaniards (approximately 500 men, women and children), by peasants of pure Amerindian or mixed (Mestizo) descent who had been put to work in very harsh conditions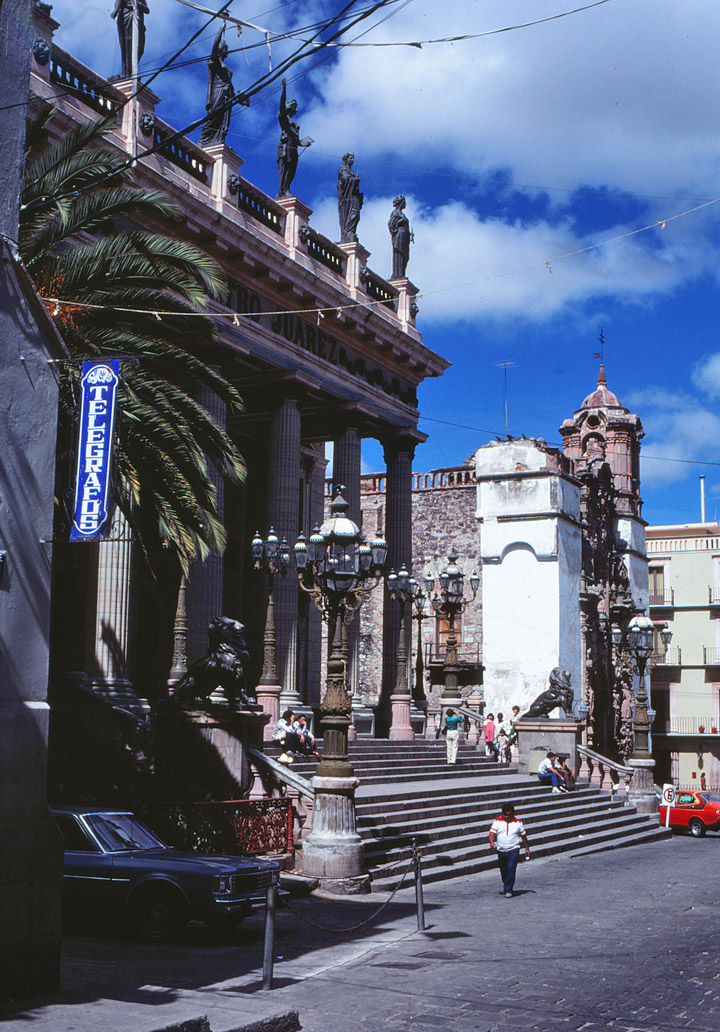 Guanajuato was founded as a town in 1554 and received the designation as a city in 1741. It is located in one of the richest silver mining areas of Mexico, and is well known for its wealth of fine colonial era Spanish architecture.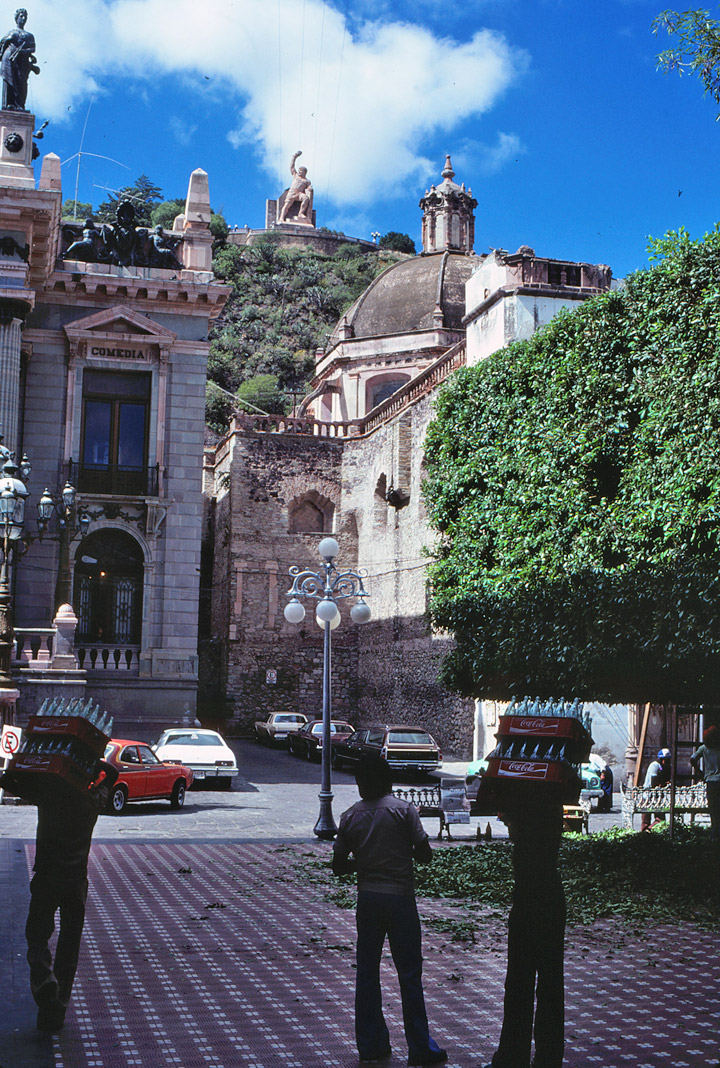 The name "Guanajuato" comes from the Tarascan (P'urhépecha) word, "Quanax-juato", which means "place of frogs".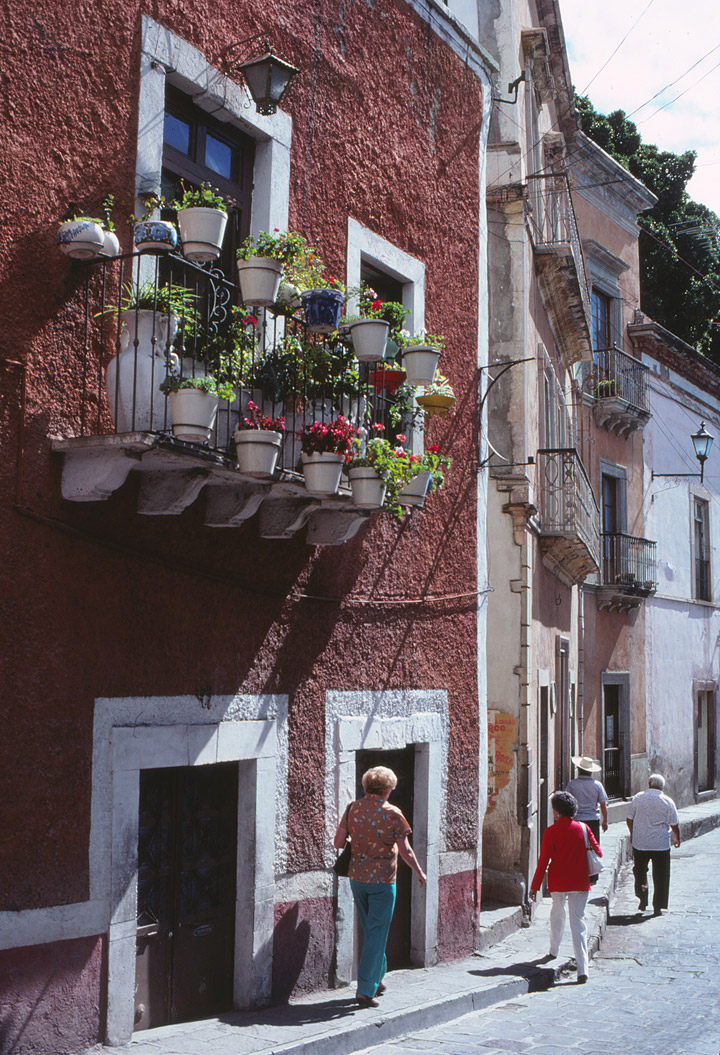 The city was originally built over the Guanajuato River, which flowed through tunnels underneath the city. However, after years of raising buildings to accommodate repeated flooding, in the mid-twentieth century, engineers built a dam and redirected the river into underground caverns. The tunnels were lit and paved with cobblestones for automobile traffic, and this underground road network carries the majority of cars driving through the city today. It is one of the most noticeable features of the city.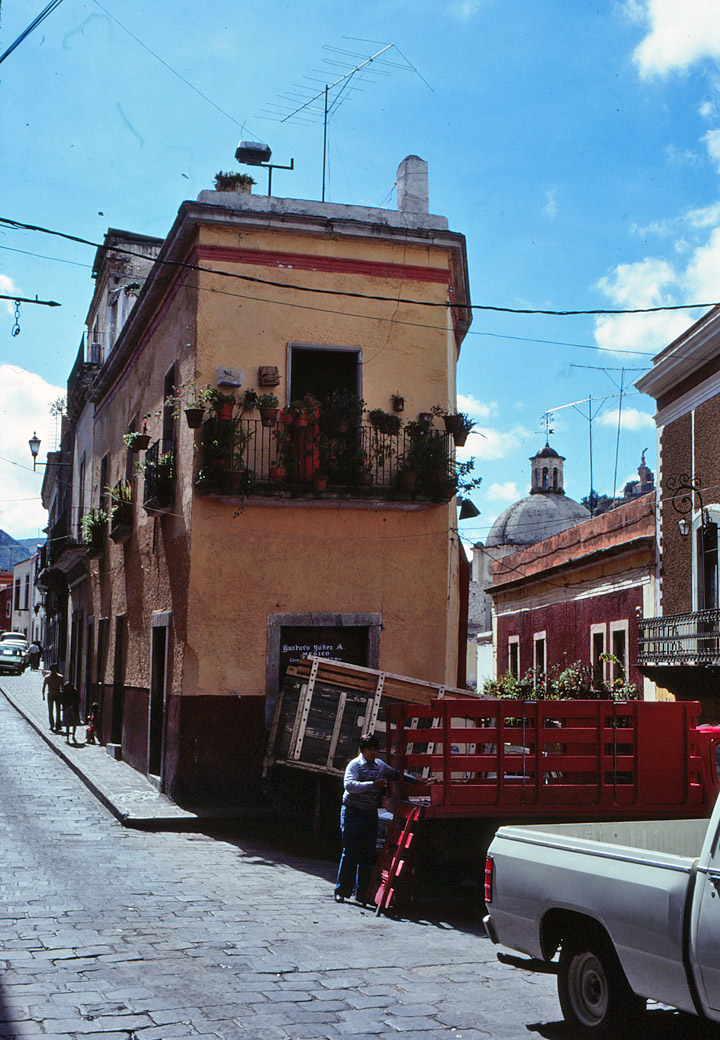 The city played a major role in the Mexican War of Independence since it is the capital of the State Guanajuato in which Miguel Hidalgo started the independence movement. The Statue of El Pípila and the Alhóndiga de Granaditas still remind of that time.
Text from Wikipedia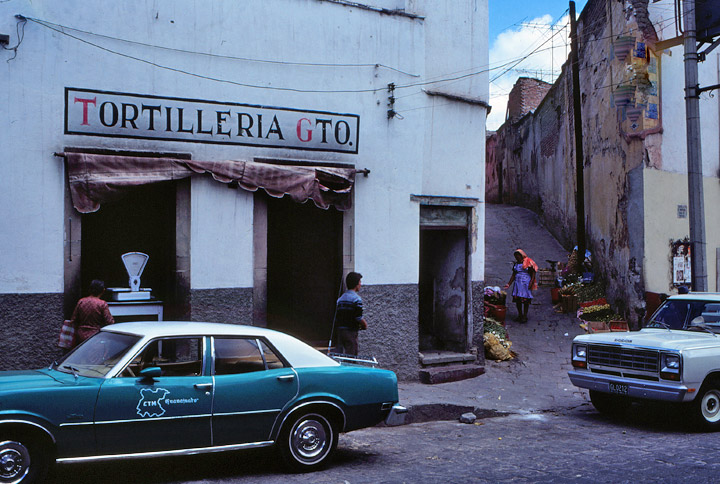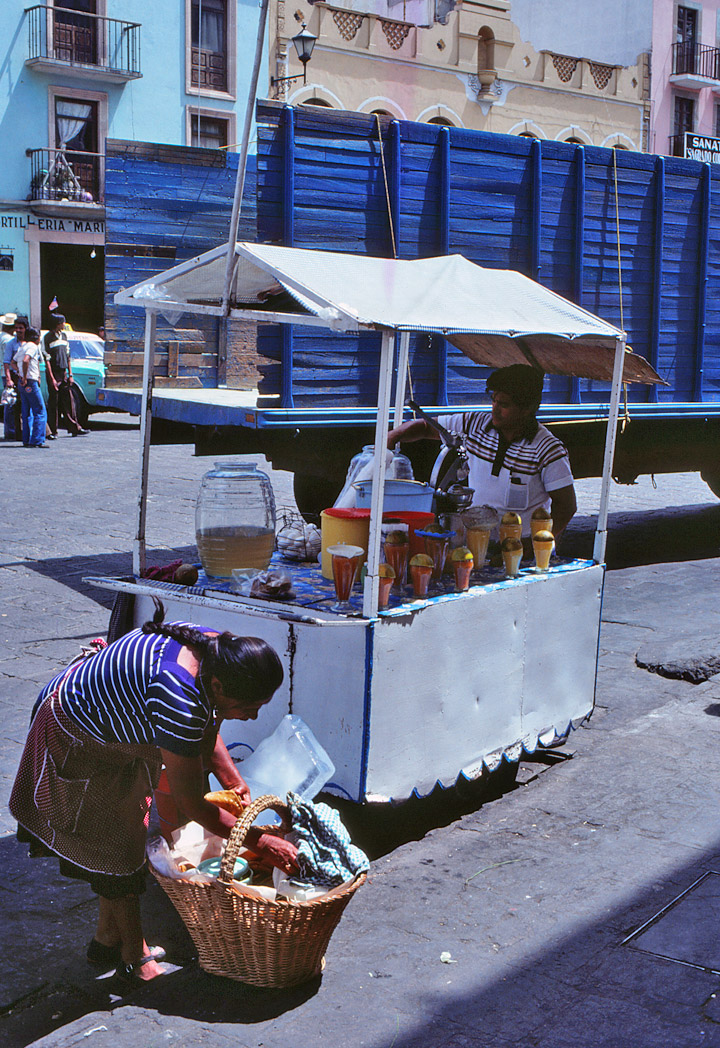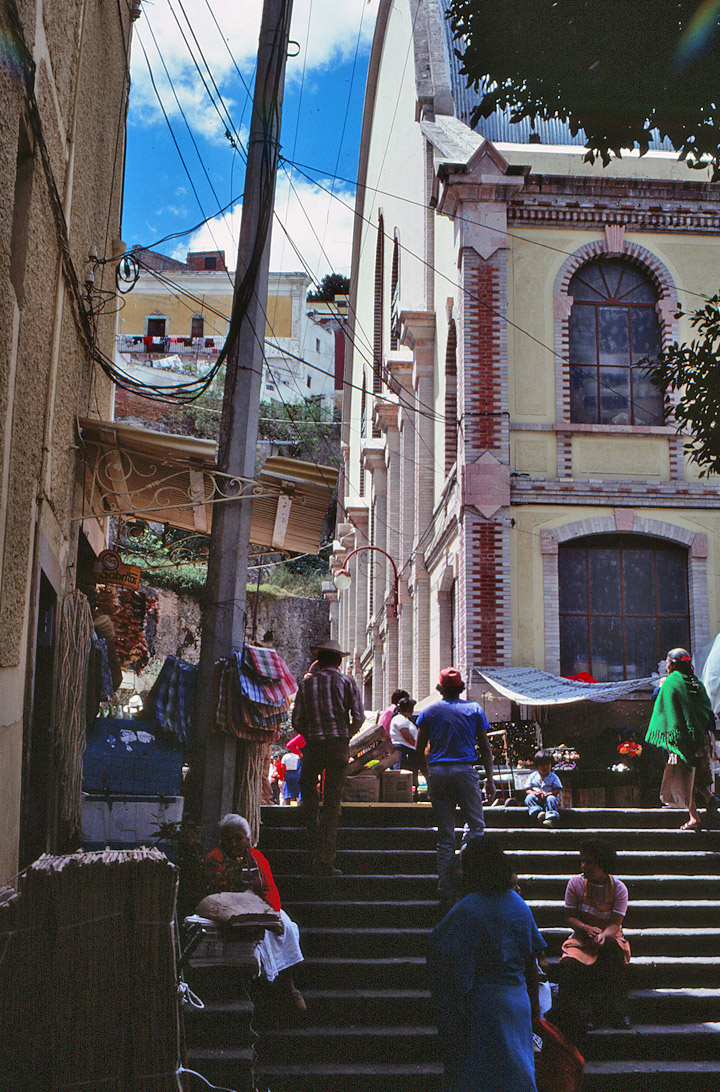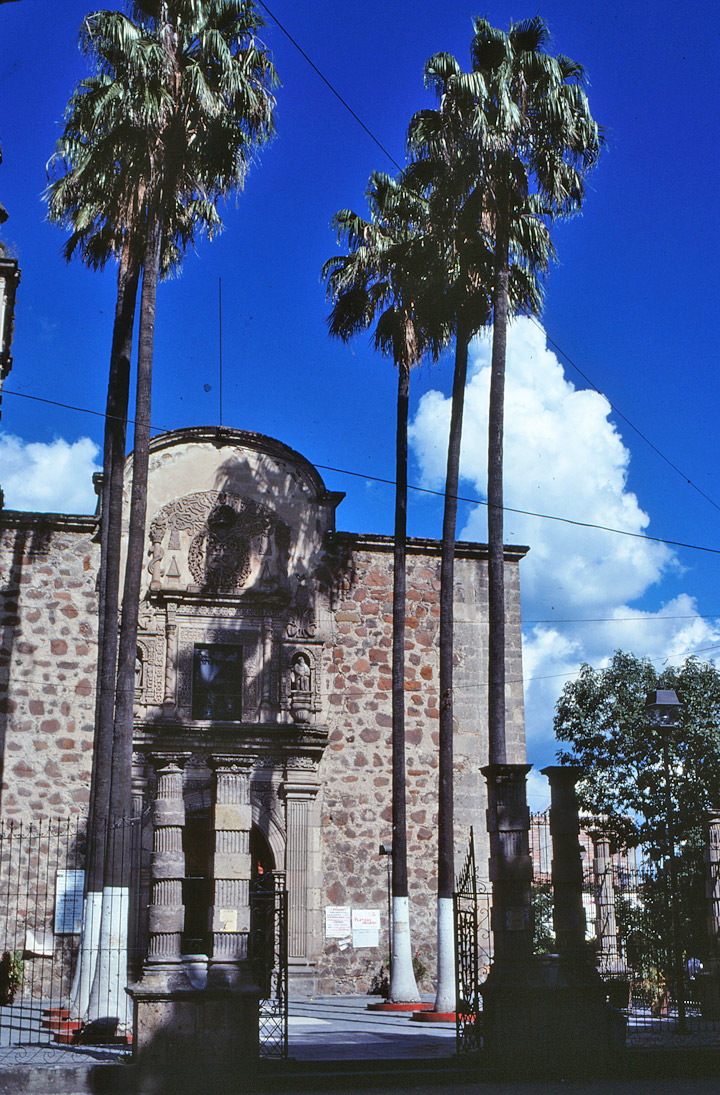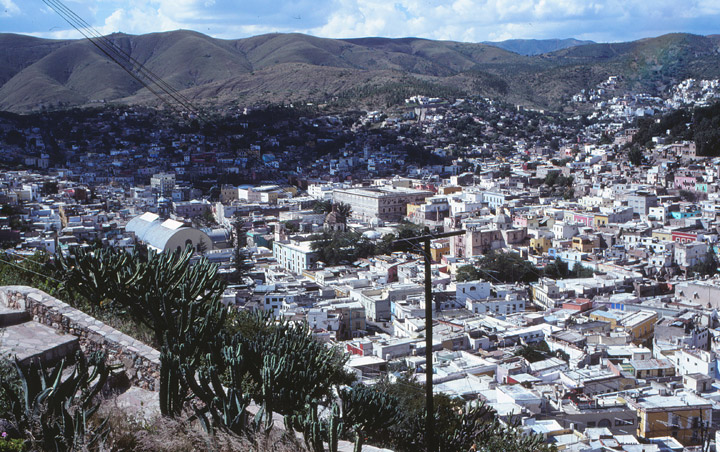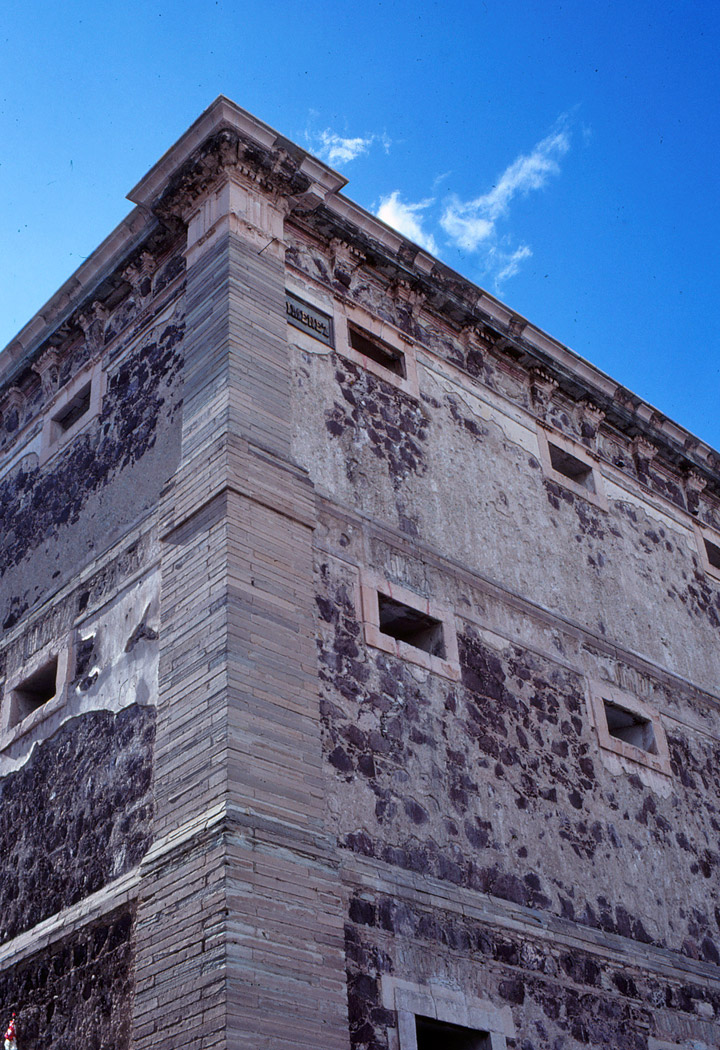 Alhóndiga de Granaditas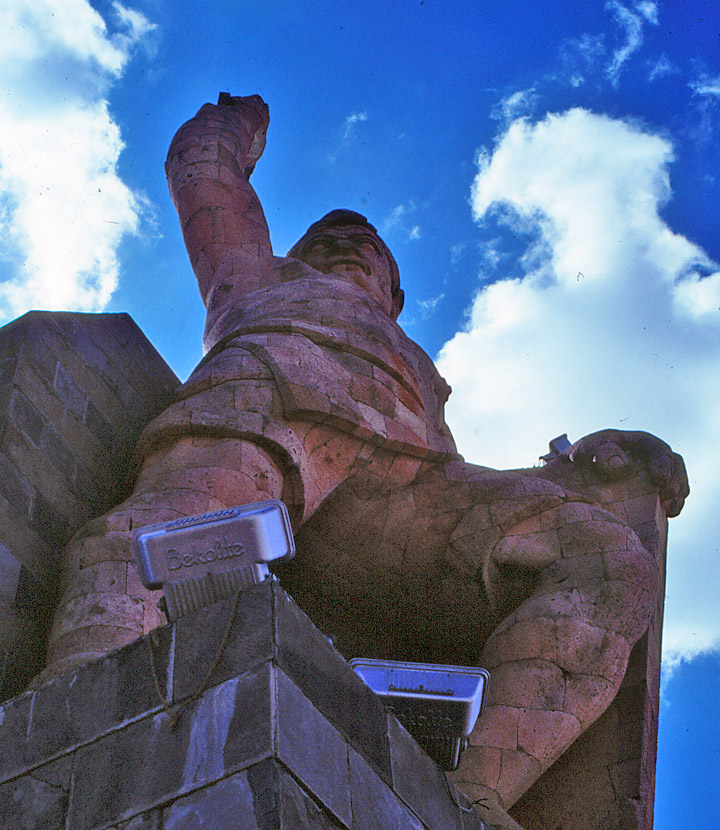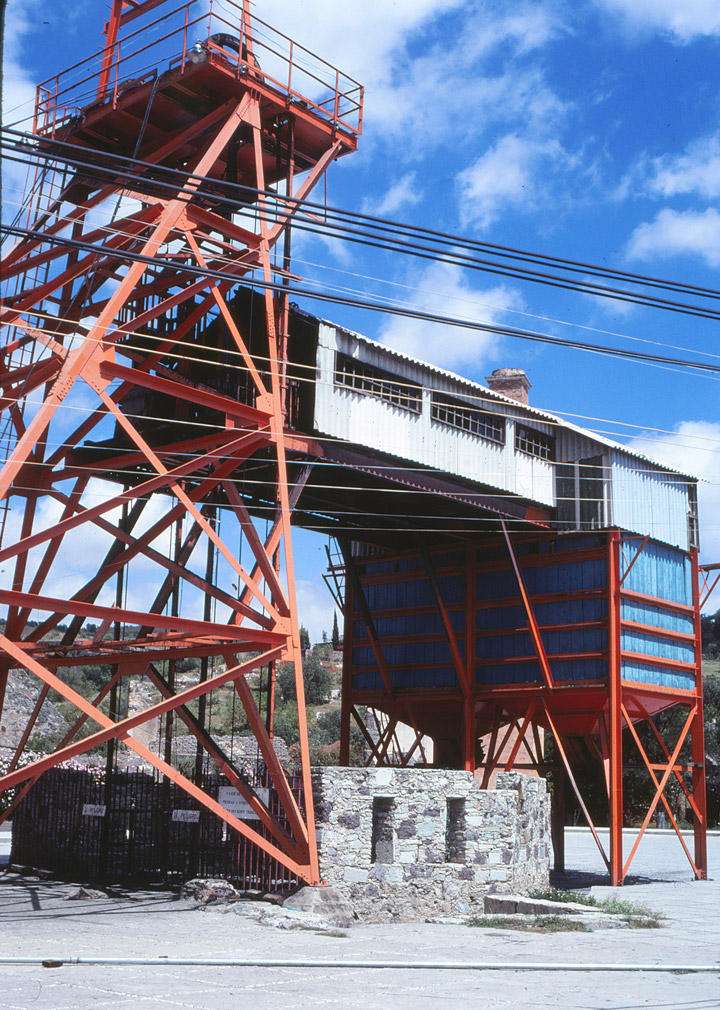 the mines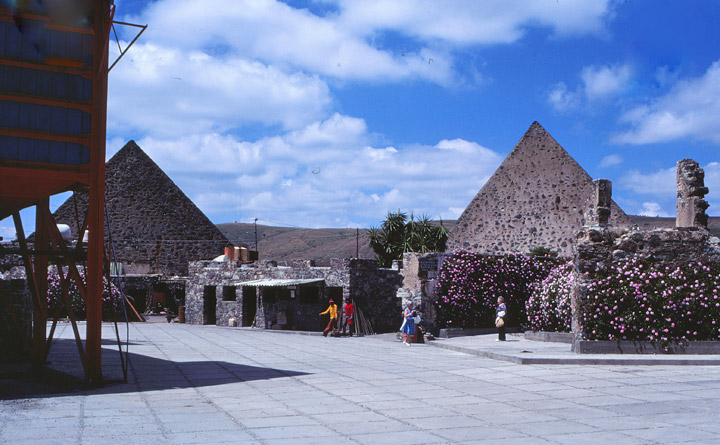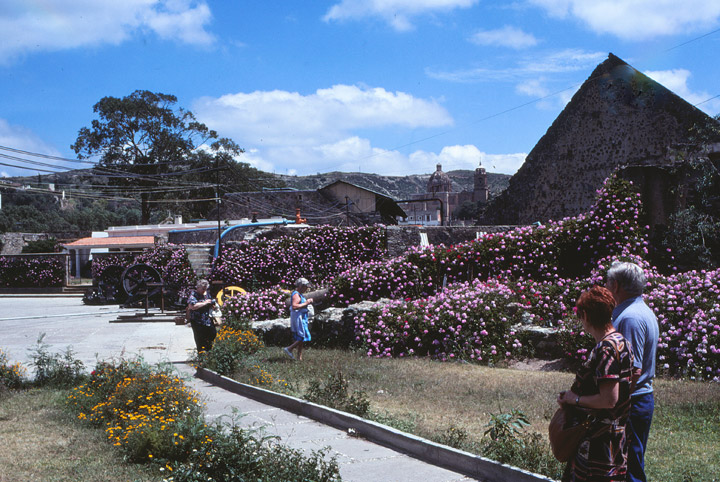 Return to Mexico Colonial Cities page
---
---