Surrounds of Mexico City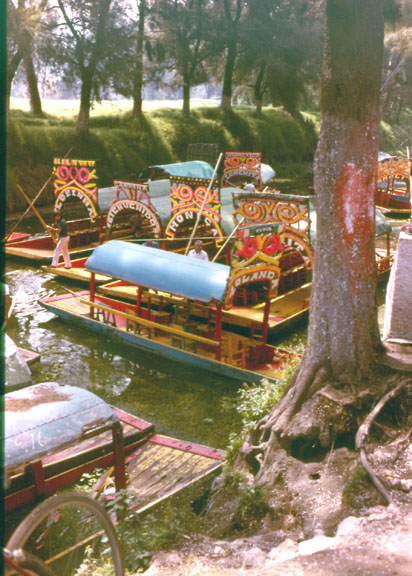 rafts to view the floating gardens of Xochimilco

Xochimilco

, city in south central Mexico, in the Distrito Federal (Federal District). Situated near Mexico City, it is a commercial and tourist center. Flower-lined canals and the 16th-century Church of San Bernardino attract many visitors each year, as do the famous floating gardens of Lake Xochimilco.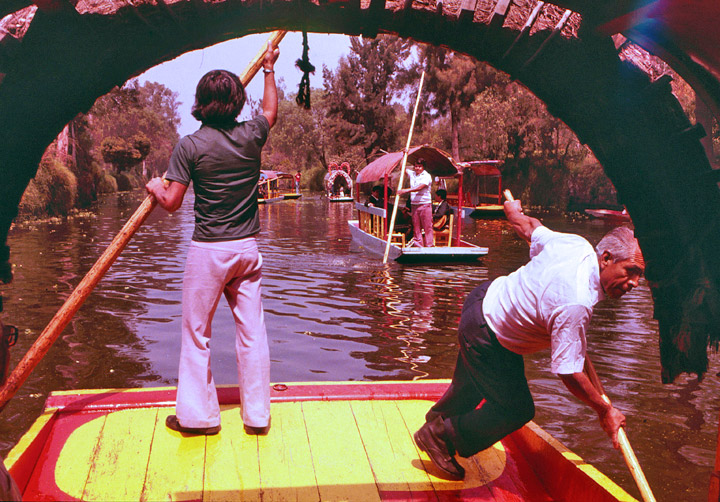 polling through the canals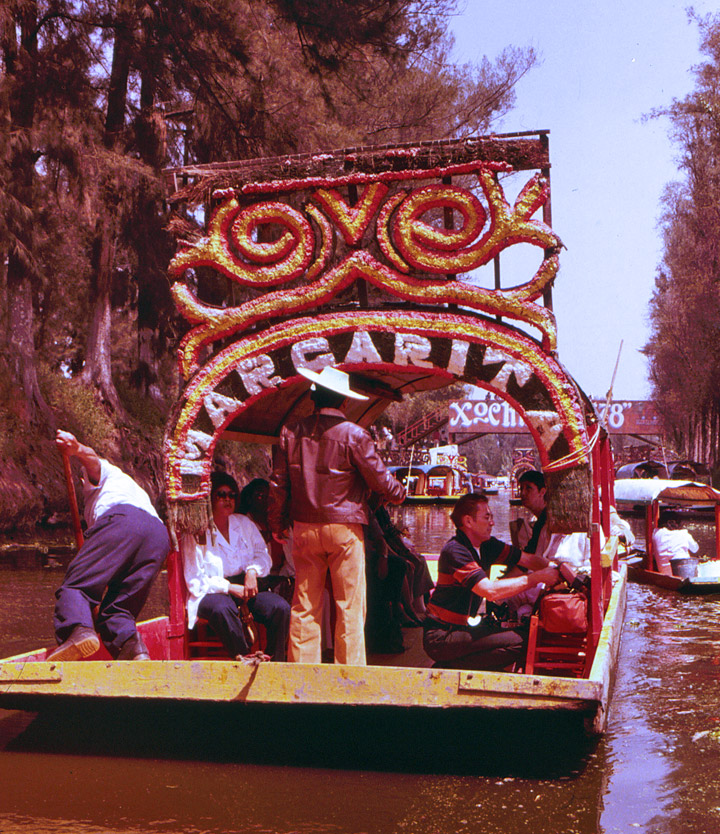 serving Margaritas?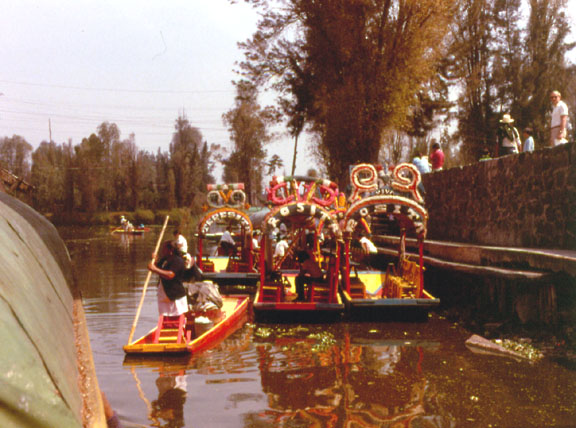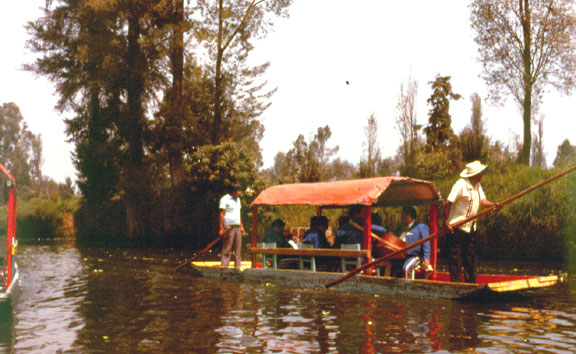 musicians on the raft
The gardens were formed by the Aztecs and other Native Americans who built rafts (chinampas) on the lake, covered them with soil, and planted flowers and vegetables on them. Eventually the rafts became islands rooted to the bottom of the shallow lake, which was transformed into a network of waterways. Population (1995) 332,314.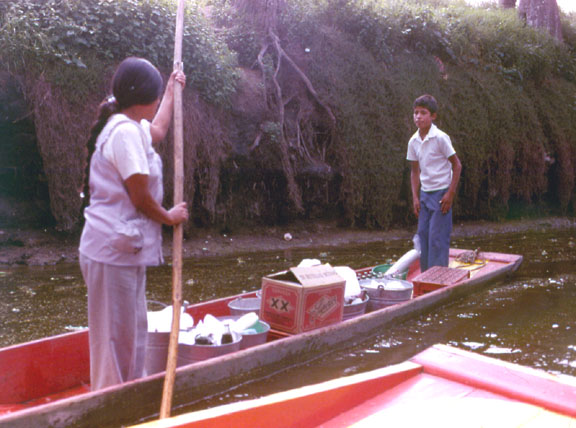 "XX", my favorite Mexican beer

University of Mexico
Photos from 1981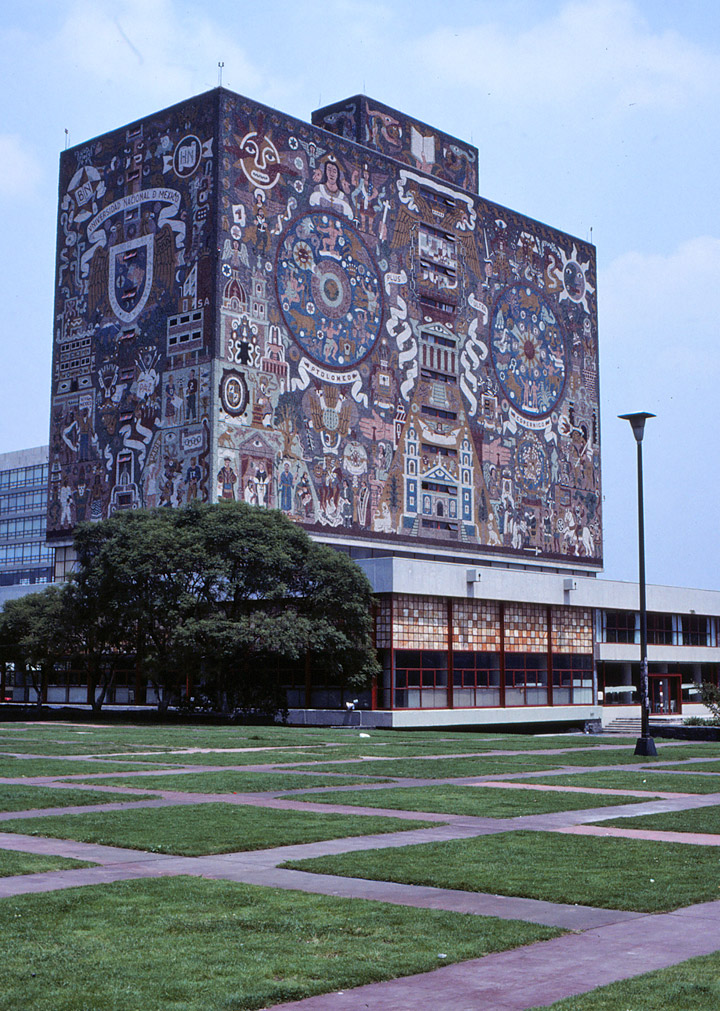 the library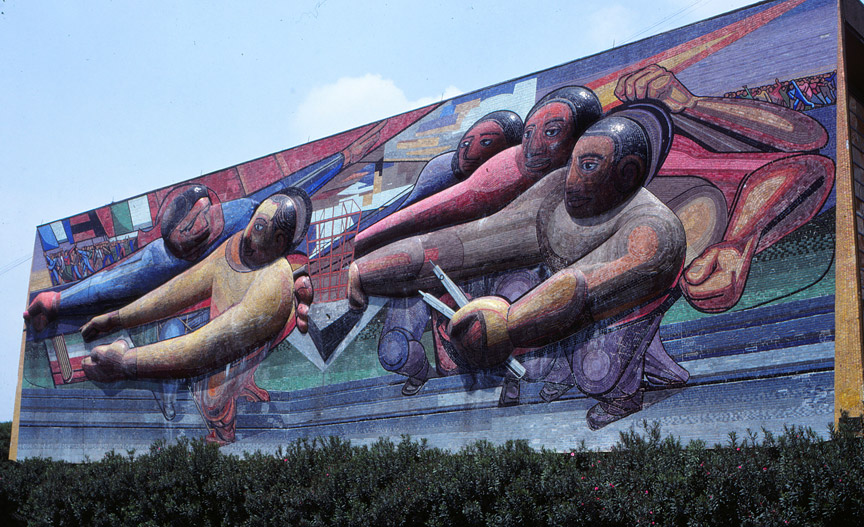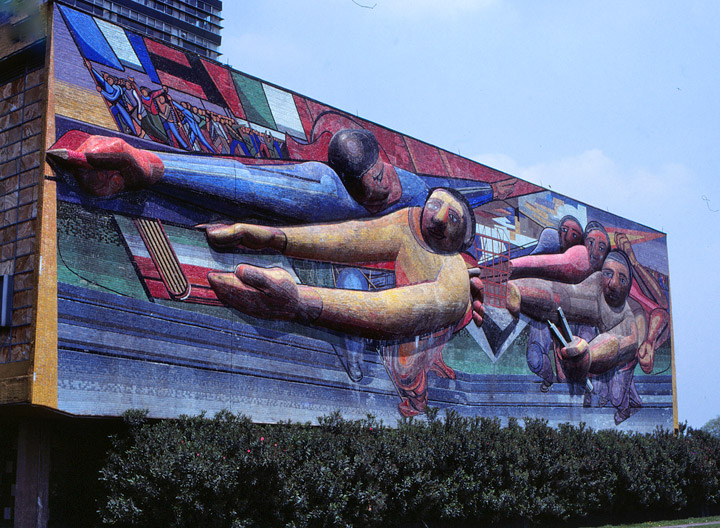 Diego Rivera three dimensional murals

University
Photos from 1962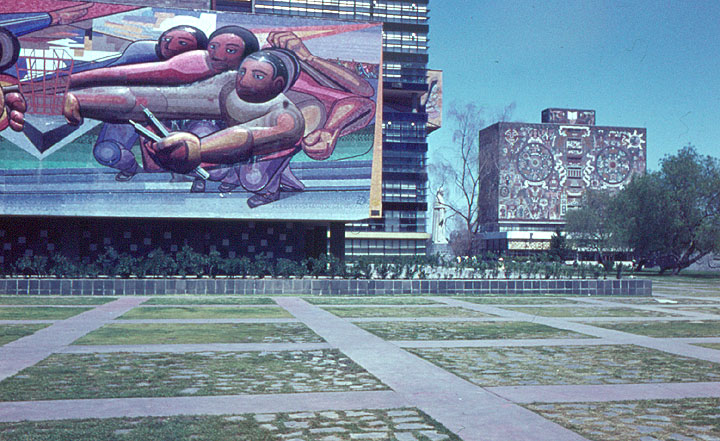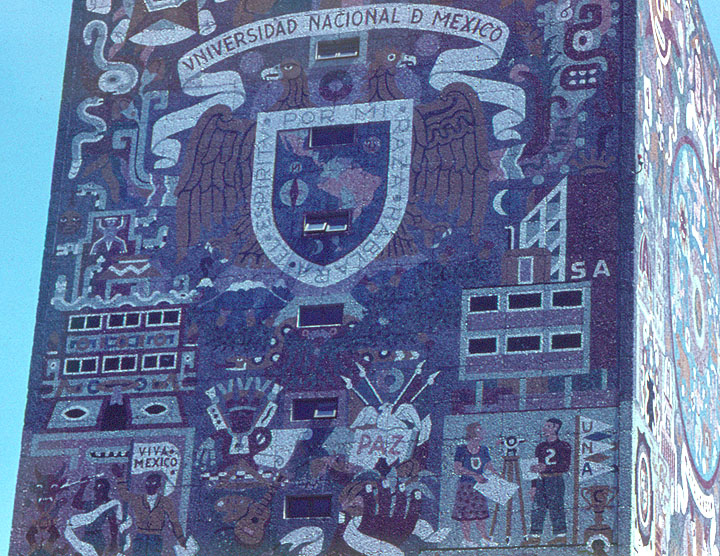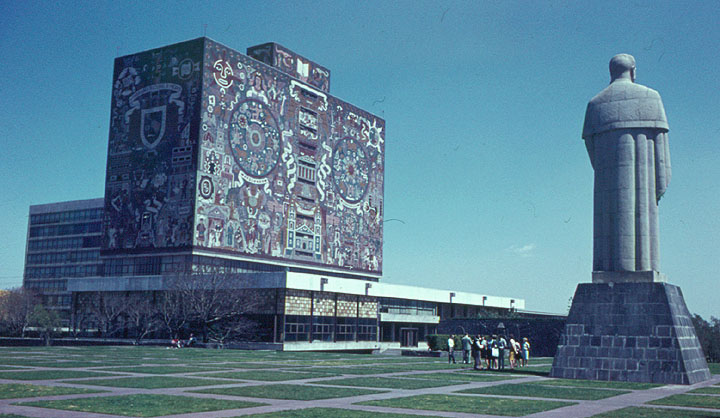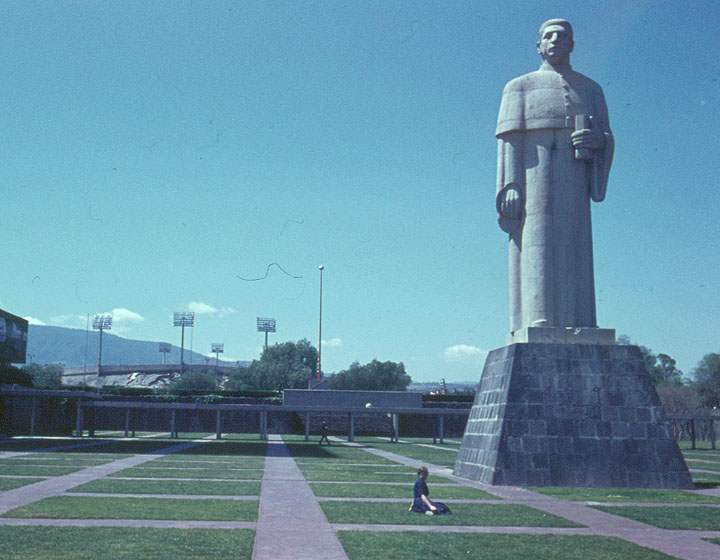 Olympic stadium in background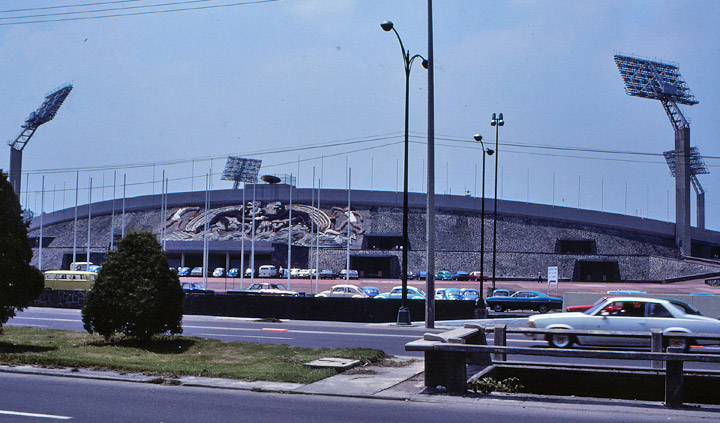 Olympic Stadium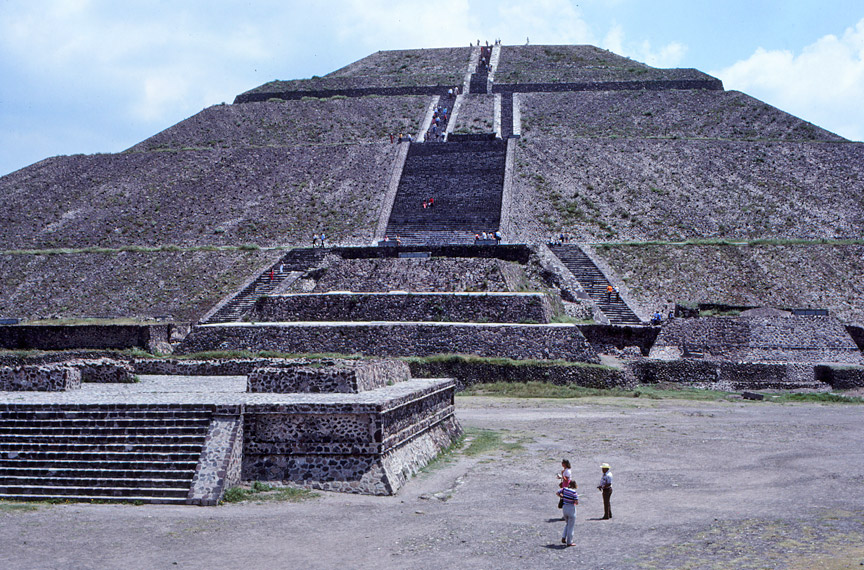 Pyramid of the Sun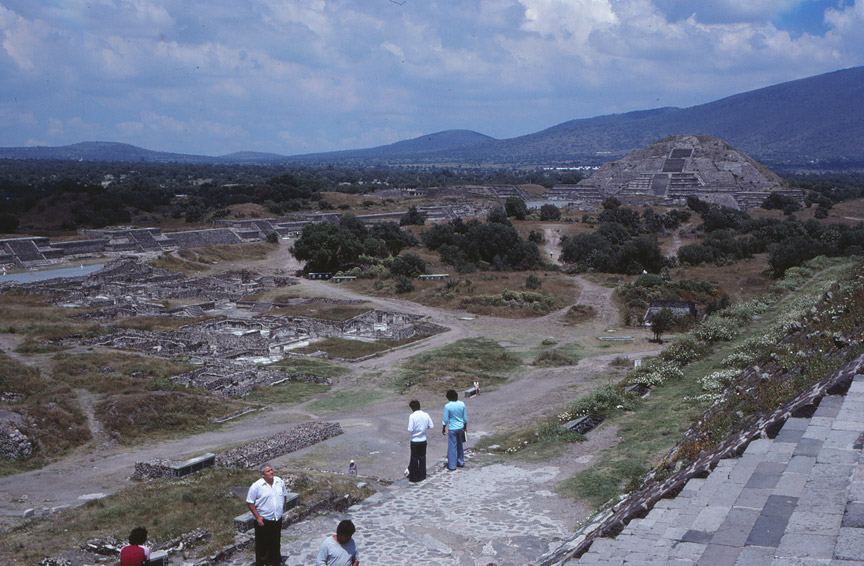 climbing the Pyramid of the Sun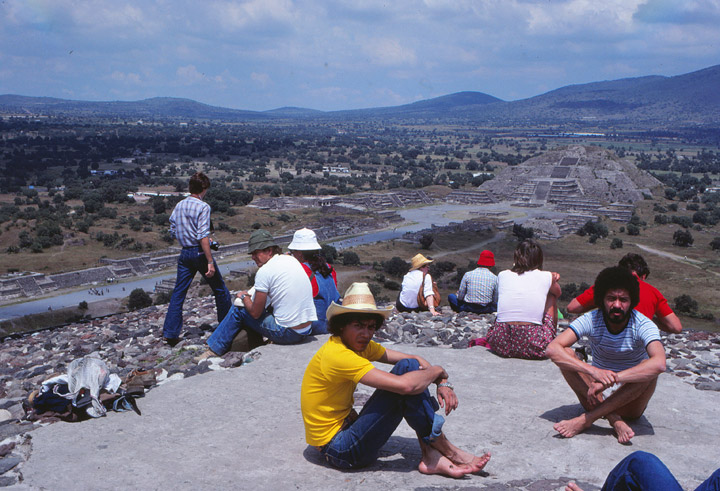 view from the top of the Pyramid of the Sun

Teotihuacán

, Mexican archaeological site about 40 km (25 mi) northeast of Mexico City, that contains the remains of the largest pre-Columbian city in the western hemisphere. The great civilization of Teotihuacán is considered to have begun around 200 BC.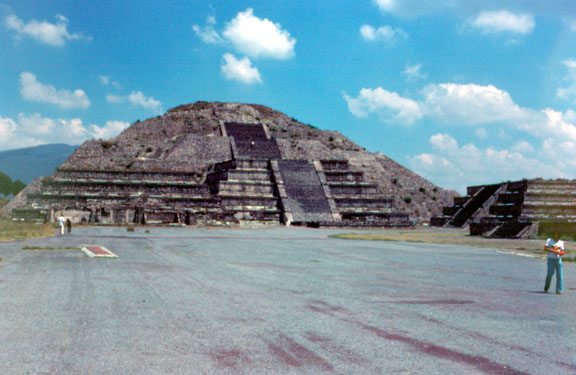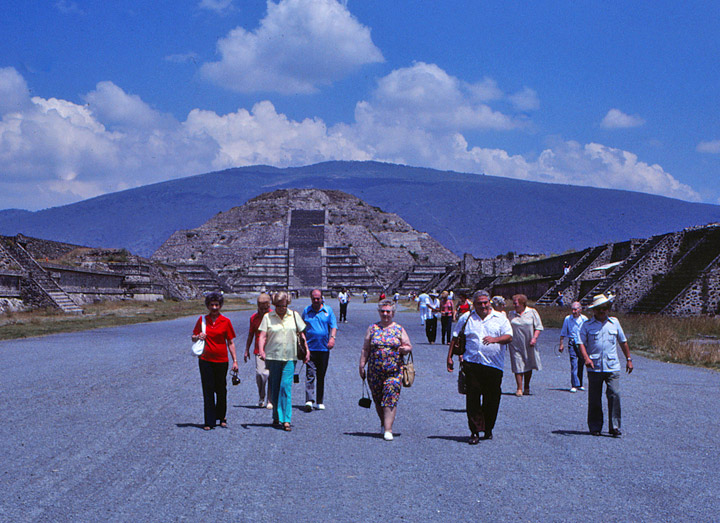 Pyramid of the Moon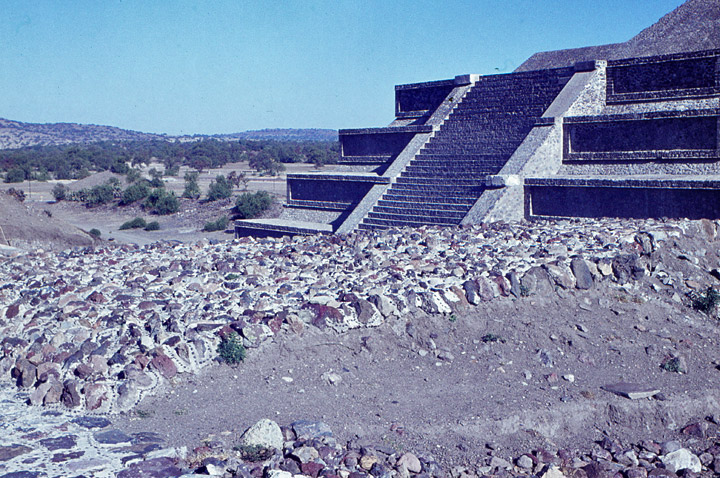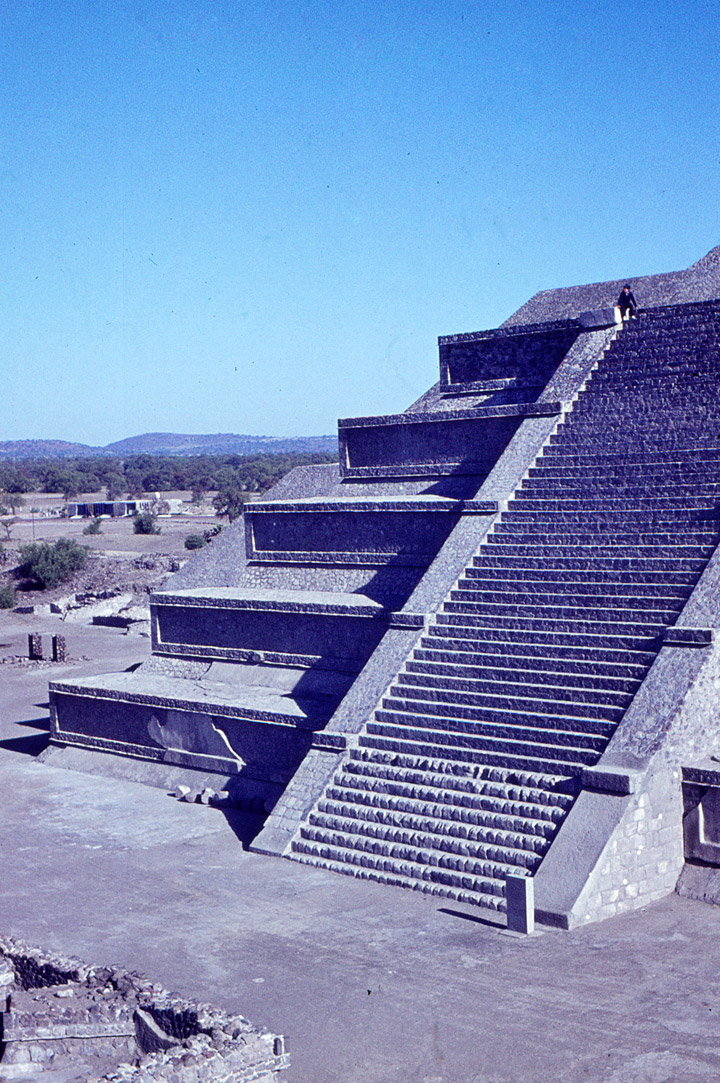 It developed into an important city in the 1st century AD and flourished until about AD 650. At its greatest extent it covered about 21 sq km (about 8 sq mi) and had a population of as many as 200,000. Its noteworthy monuments include the Pyramid of the Sun—one of the largest structures ever built by Native Americans—the Pyramid of the Moon, and the Avenue of the Dead, which is a broad thoroughfare flanked by ruins of temples.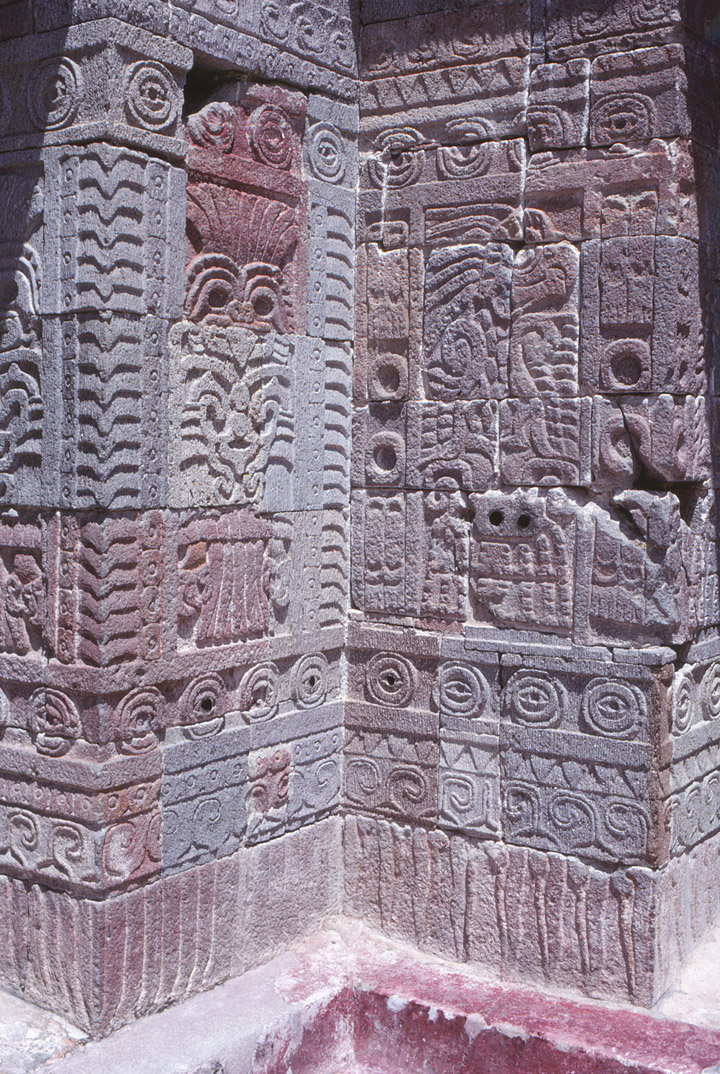 Mayan motif
The people of Teotihuacán had close contacts with the contemporary Maya culture of the Yucatán and Guatemala, and their civilization had an important influence on later Mexican peoples such as the Aztecs.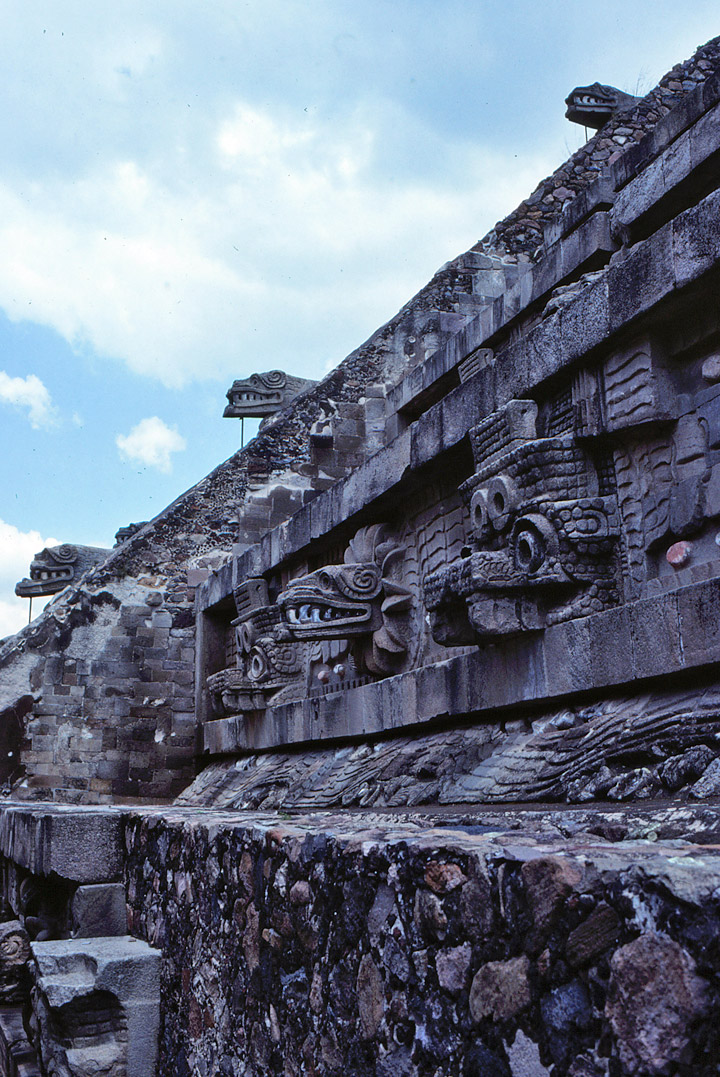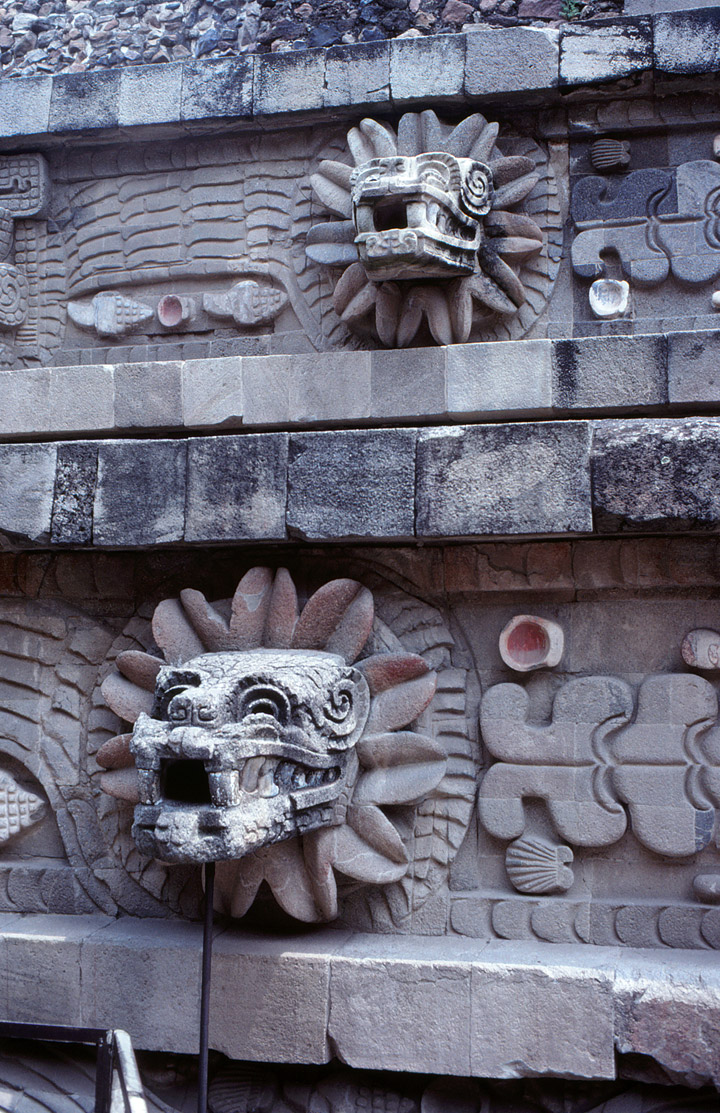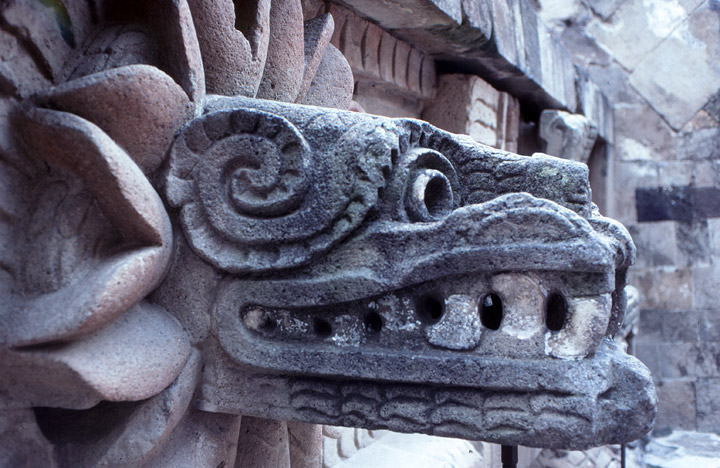 head of the serpent

Photos of Teotihuacán
taken in 1962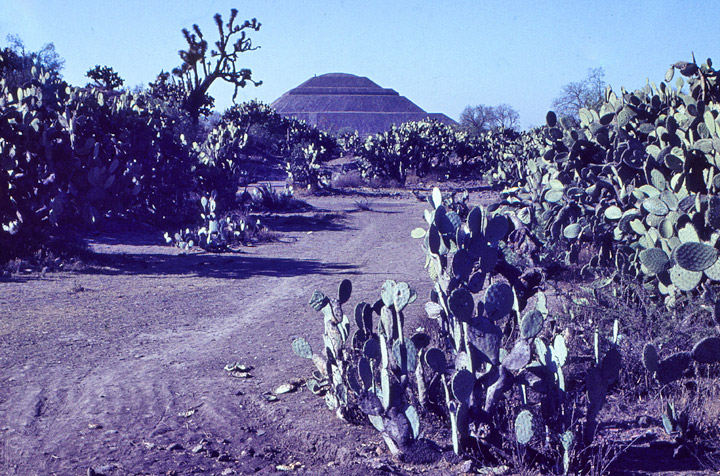 in a field of cactus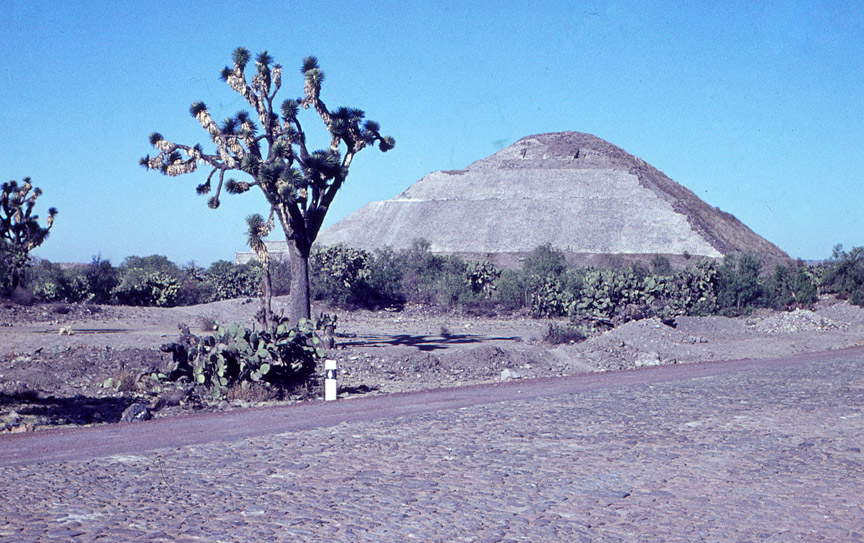 the pyramid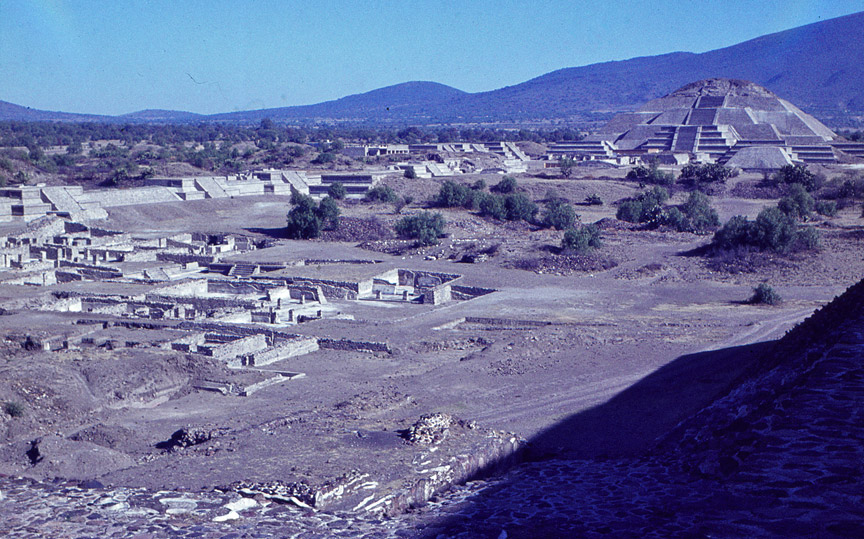 Pyramid of the Moon
as seen from the top of the Pyramid of the Sun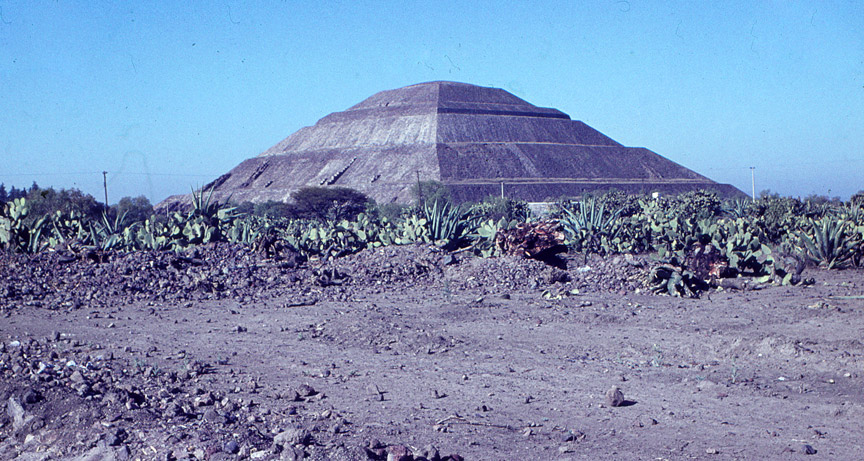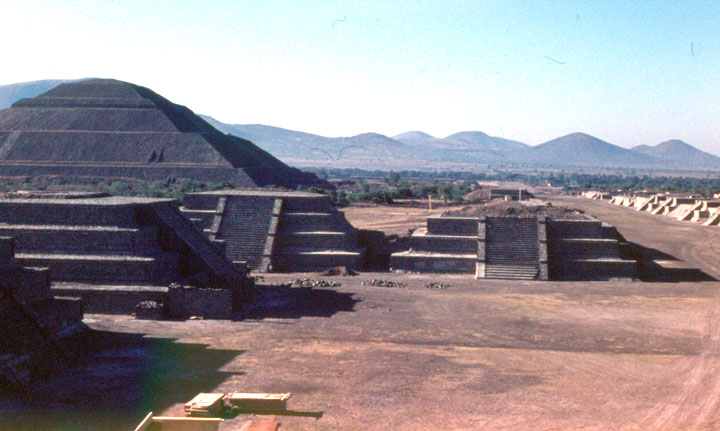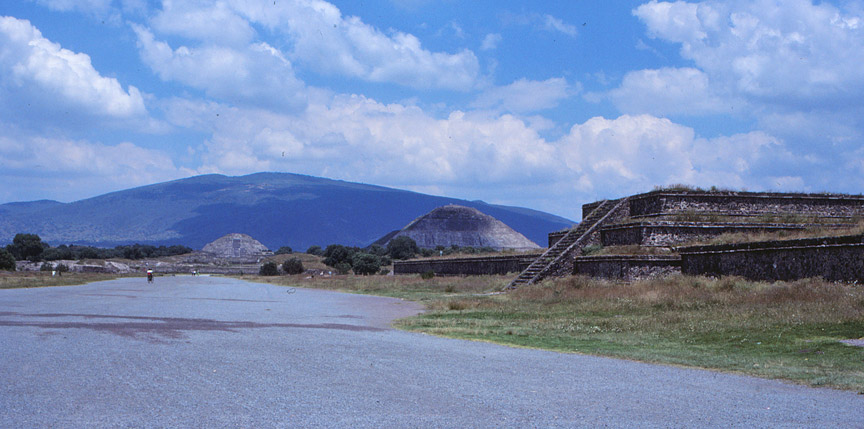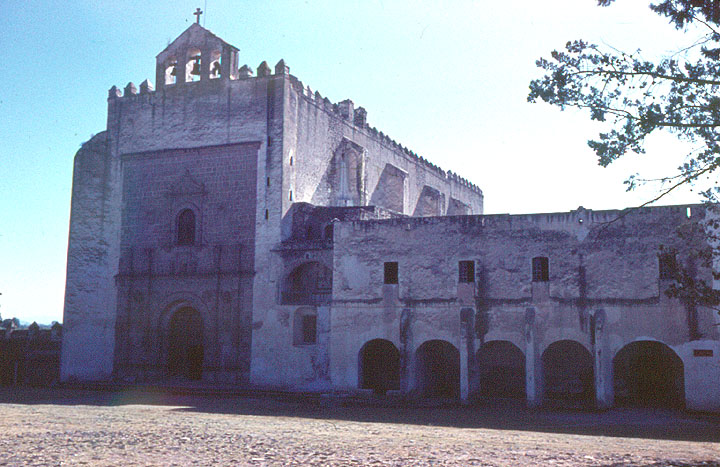 nearby convent in ruins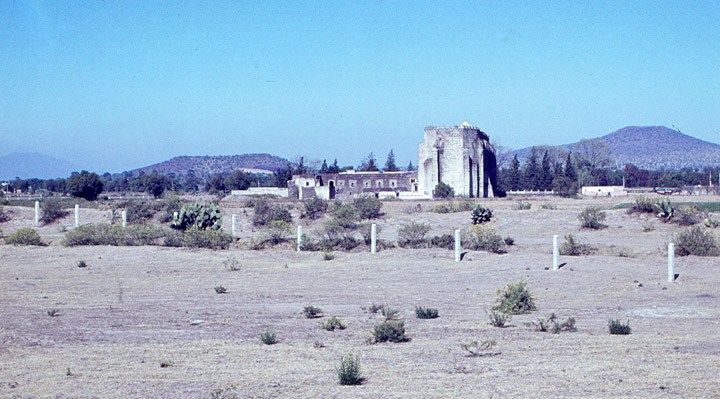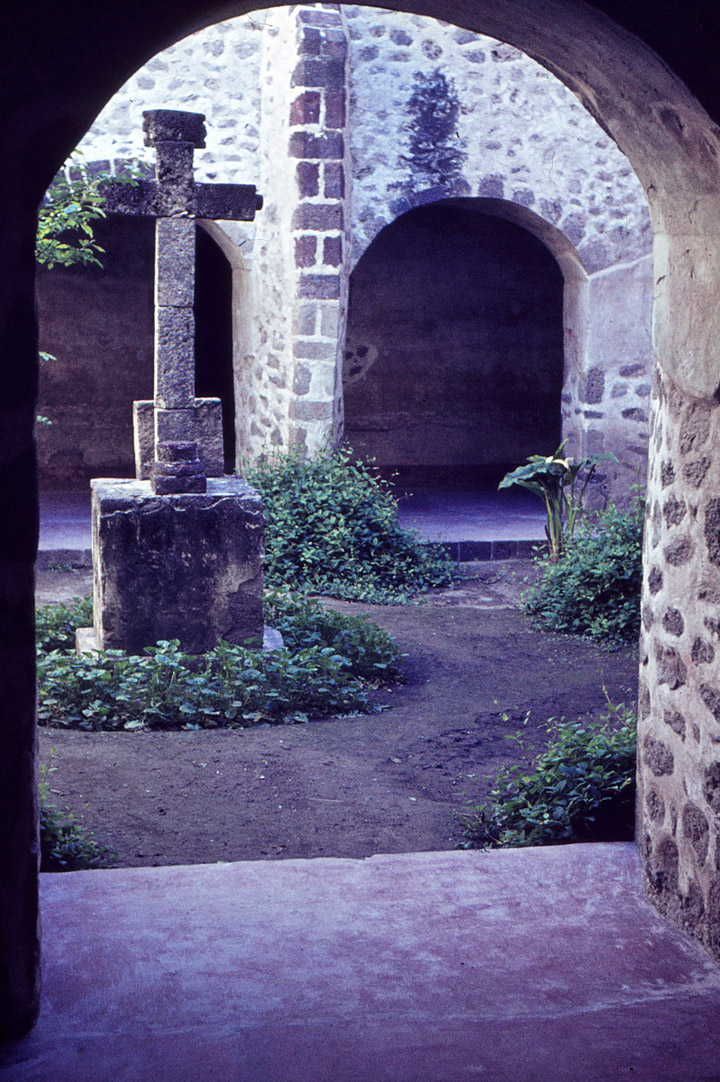 cloister of the convent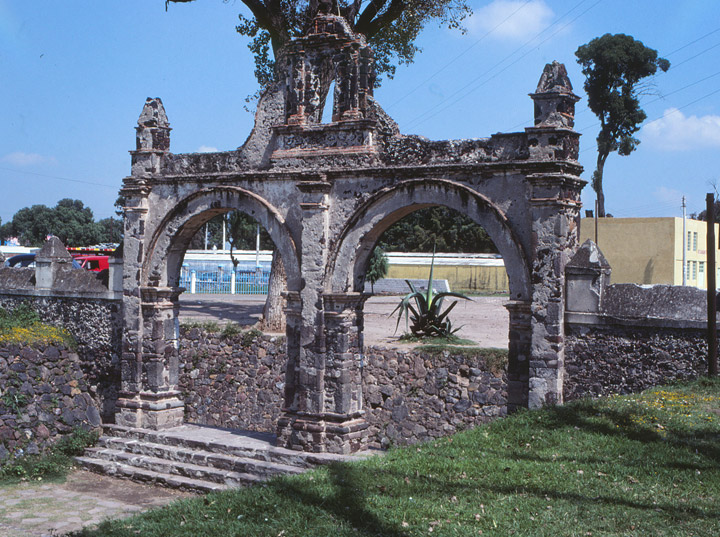 gateway