Monte Albán
Mexico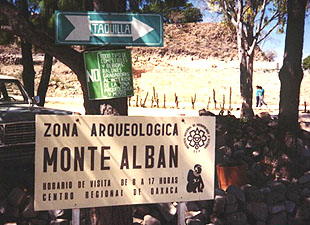 Monte Albán, ruined center of the Zapotec civilization of Mexico, located on a high ridge overlooking the Oaxaca Valley, about 11 km (about 7 mi) from Oaxaca de Juárez. The site, situated on the top of an artificially flattened hill, has an area of 22 hectares (55 acres).

It includes a central plaza, two major platforms to the north and south, pyramids, palaces, temples, underground passages, an observatory, and a ball court.
temple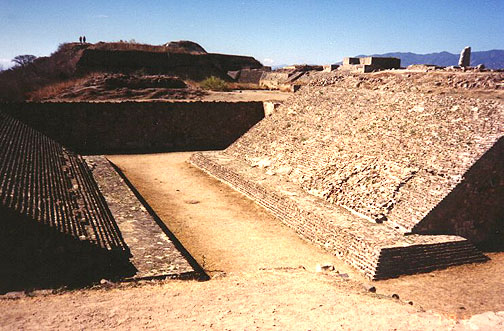 ball court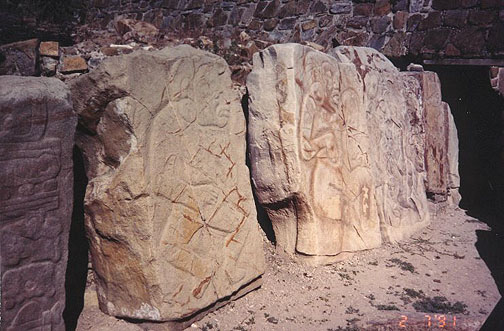 Danzantes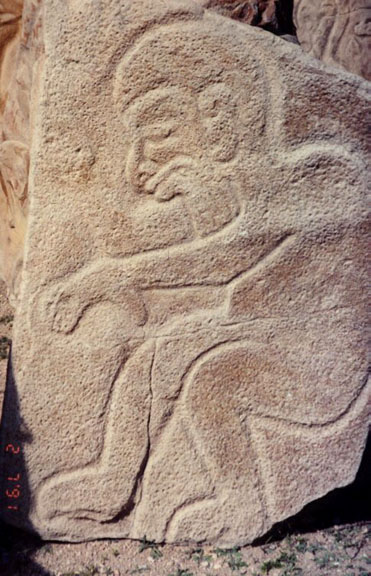 individual figure
These monuments are surrounded by numerous terraces on the slopes below. One early building, the Temple of the Danzantes, contains bas-relief figures long believed to depict dancers. Most archaeologists now believe that the figures represent slain warriors or victims of human sacrifice.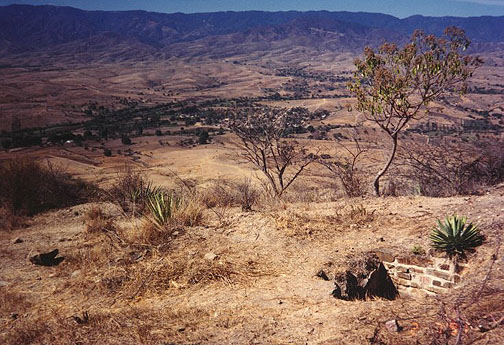 tomb opening on the hillside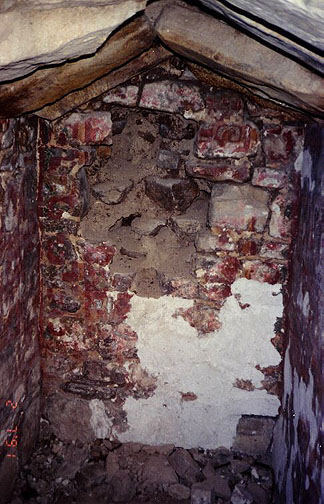 tomb interior
Vaulted and frescoed tombs, some of them among the most elaborate in the western hemisphere, indicate the power and wealth of the Zapotec culture.
Monte Albán flourished for more than a millennium, from about 500 BC to AD 750. At its height around AD 500, the city may have had a population of more than 30,000. Monte Albán was one of the first pre-Columbian settlements to qualify as a true city, characterized by a large population and densely built urban environment. After AD 500 Monte Albán declined for unknown reasons. Although the site was used for burials, it had been all but abandoned by the time of the Spanish conquest in the early 1500s.
Text from Microsoft Encarta