British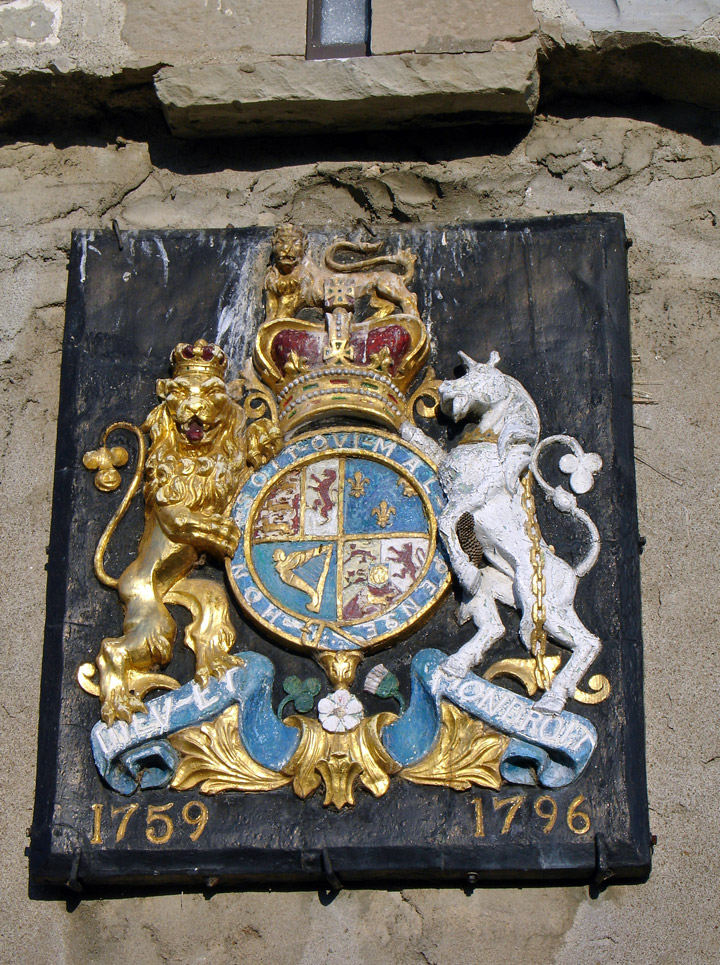 British coat-of-arms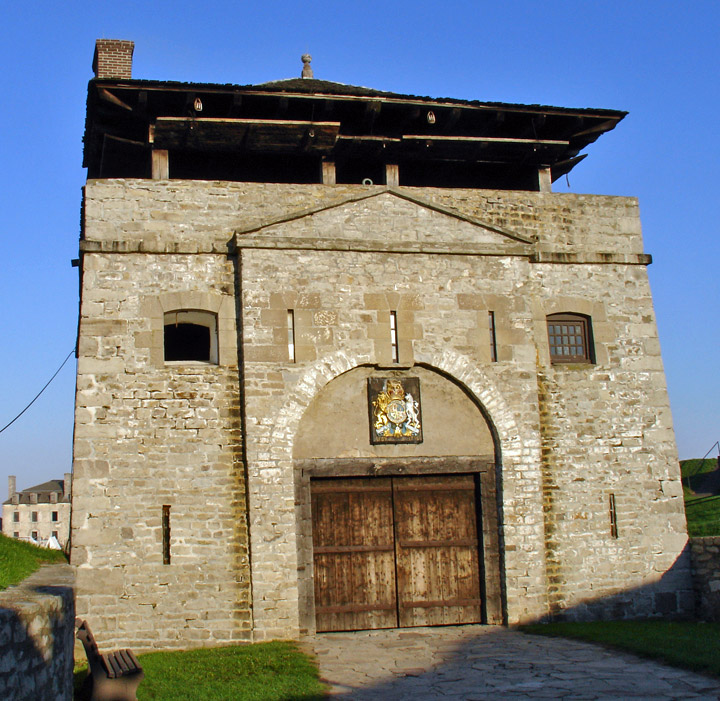 South Redoubt (1770)
The British constructed this building before the American Revolution to protect the main gate and provide a platform for cannon. The ground floor was a fortified gateway with guard room for twenty soldiers located above. On December 19, 1813 attacking British troops had to break down the door of the South Redoubt to subdue its American defenders.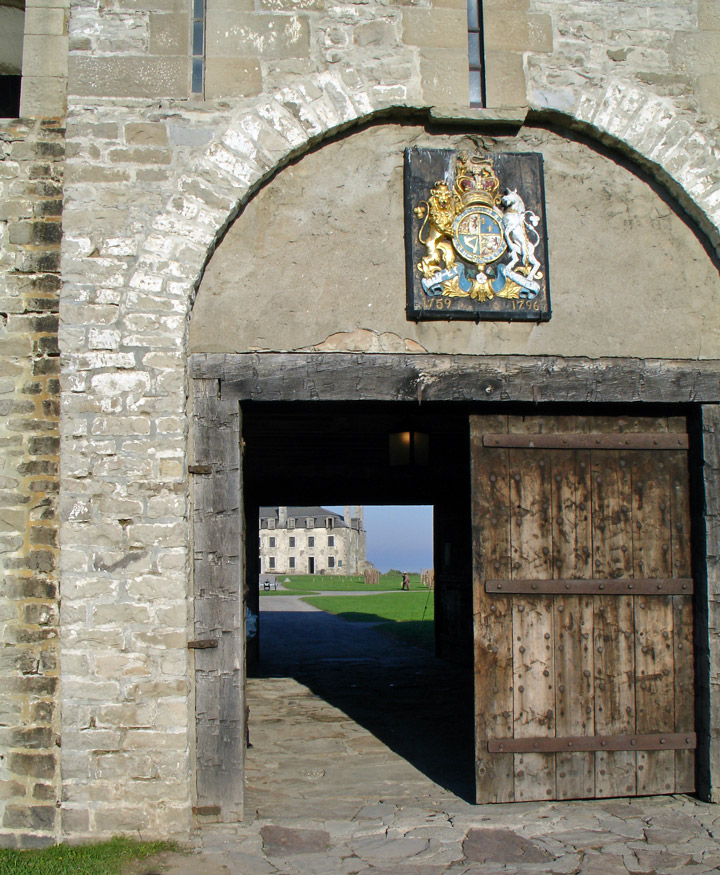 cannon of the period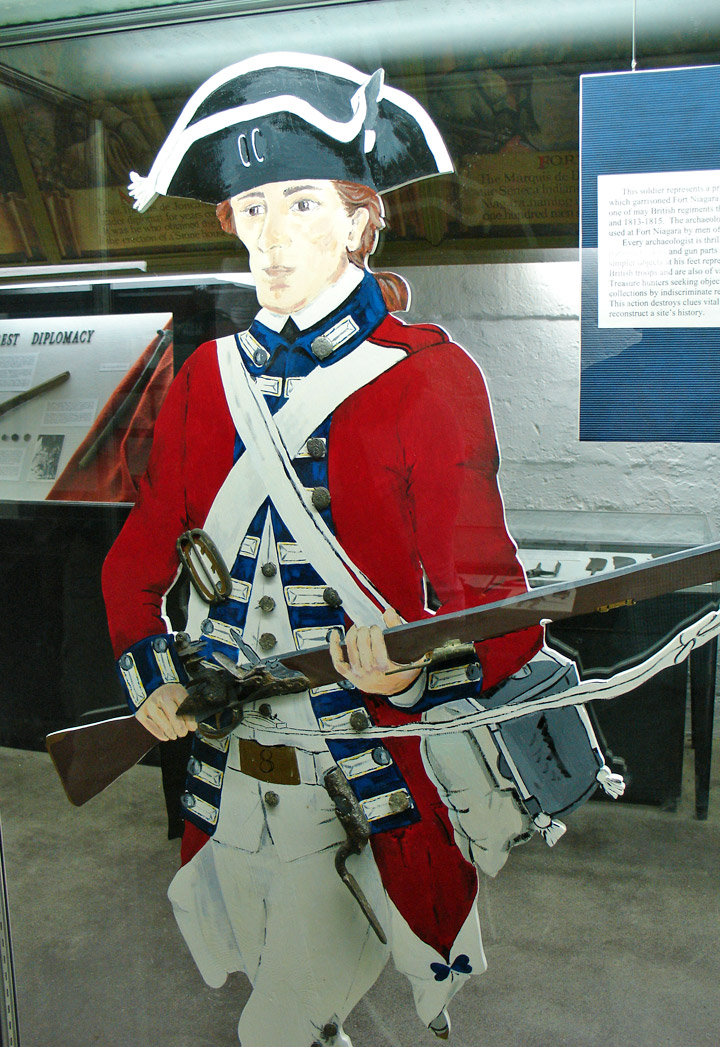 uniform of the British soldier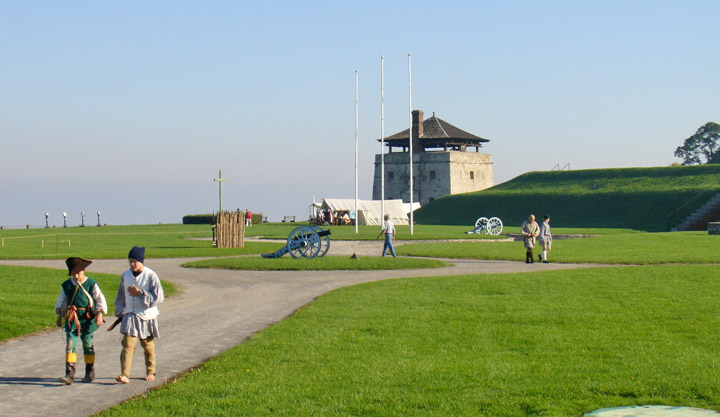 parade ground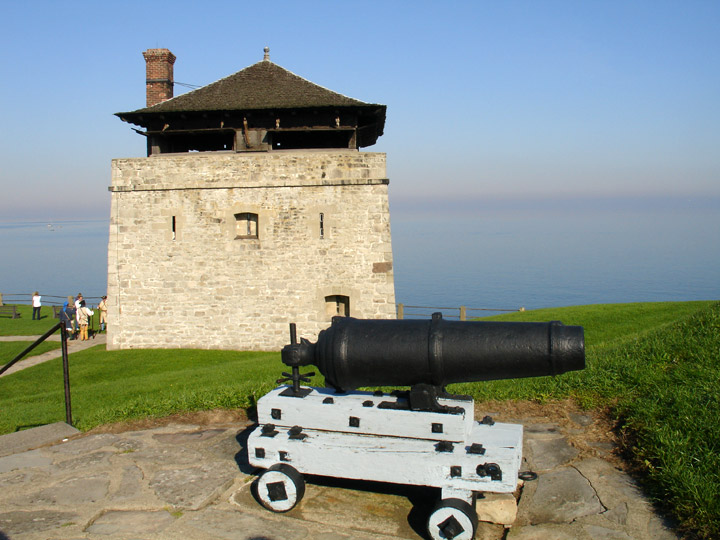 North Redoubt (1771)
The two redoubts were literally forts within a fort. The main difference between them is that the North Redoubt originally had a powder magazine on its ground floor. Both buildings incorporate two styles popular in 18th century Britain - classical Roman arches and doorways in the stone walls topped by Chinese-style roofs.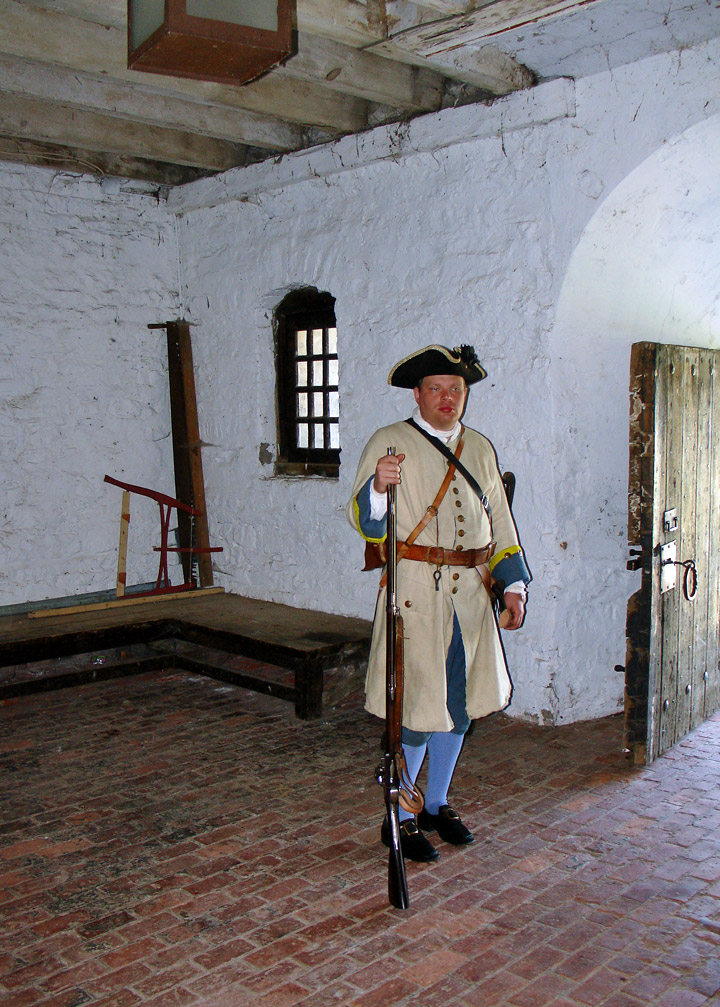 British soldier reenactor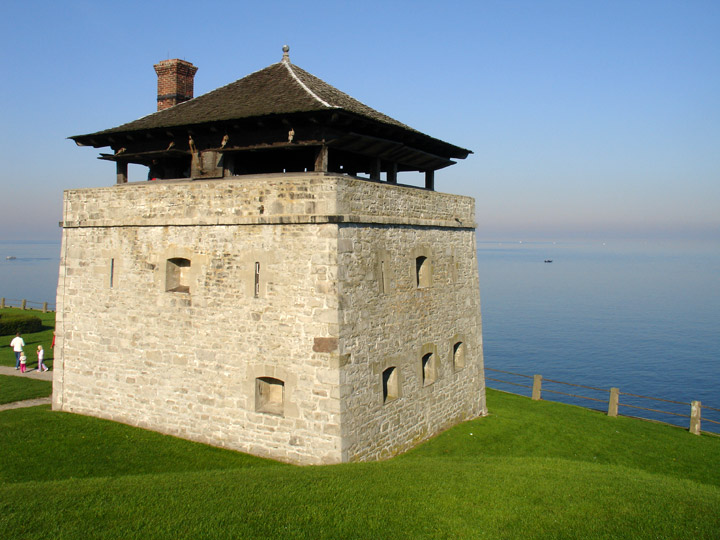 South Reboubt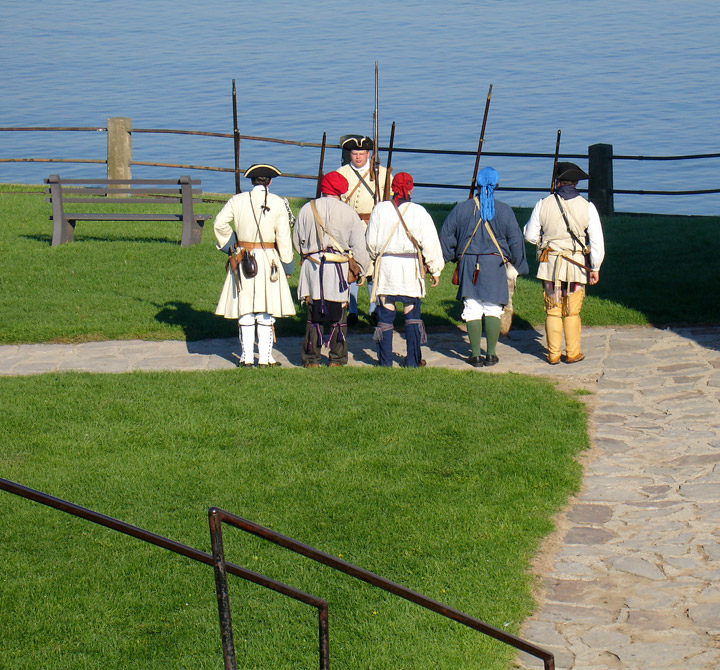 muster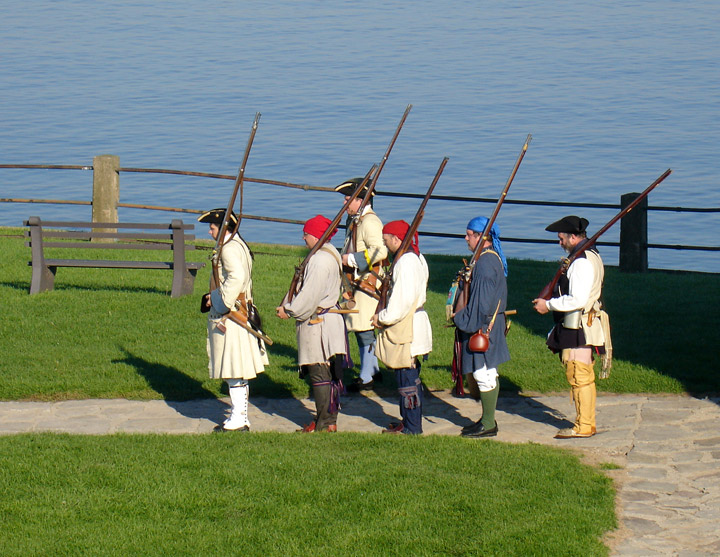 marching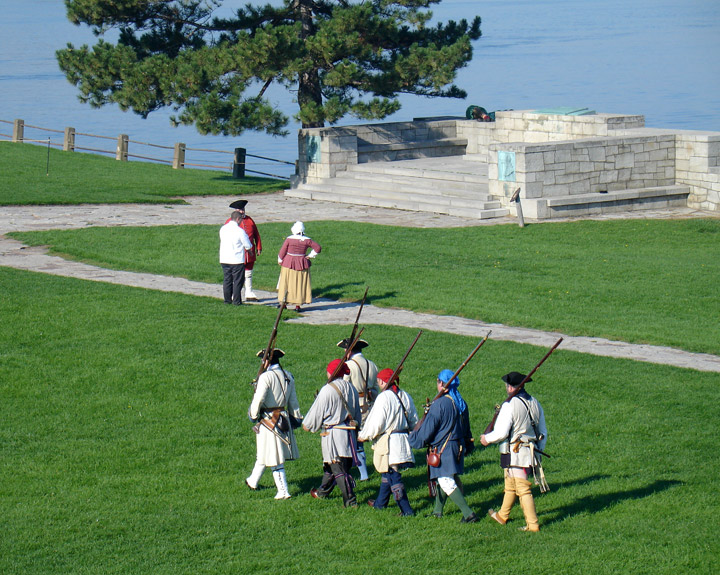 past the Rush - Bagot Memorial
---
The Land Defenses (1755-1872)
The War of 1812 was Fort Niagara's last armed conflict, and it thereafter served as a peaceful border post. The garrison expanded beyond the walls following the Civil War. Fort Niagara was a barracks and training station for American soldiers throughout both World Wars. The last army units were withdrawn in 1963. Today, the U.S. Coast Guard represents the only military presence on the site.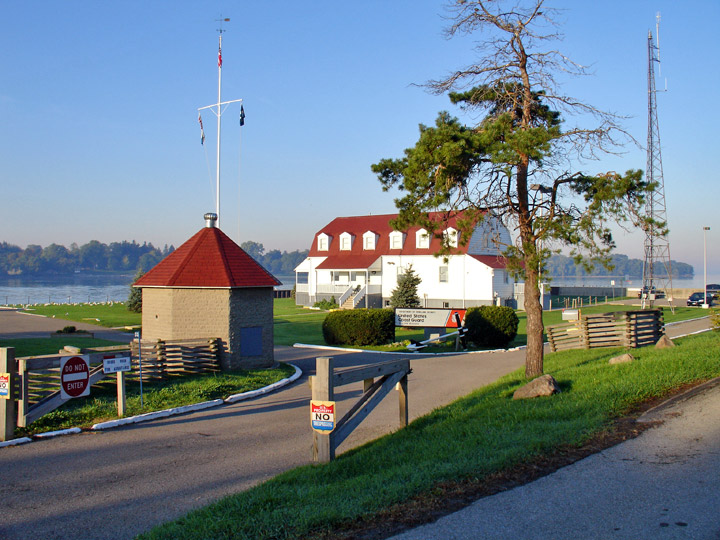 Coast Guard presence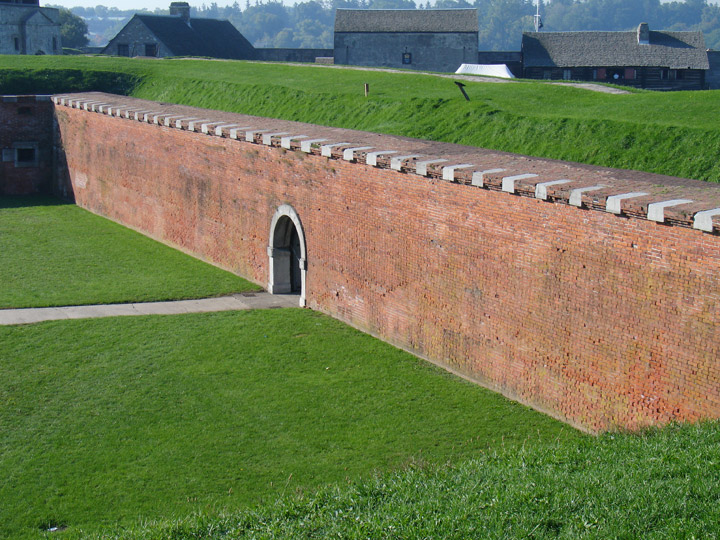 Although rebuilt in concrete and brick in the 1860s, these walls follow the lines laid out by the French in 1755.
The center of the wall is pierced by the Sally Port, constructed in the 1860s.

The Outer Works include the large triangular "ravelin," smaller earthworks and a ditch. The ditch was kept dry and, with the other outworks, protected the main walls from cannon fire and assault. The Outer Works are restored to their appearance during the siege of 1759, during which the British established gun batteries within 100 yards (91m) of the Fort. The site of the nearest battery was among the buildings visible by the lake shore. Intense cannon fire from that point nearly demolished the Fort's North Bastion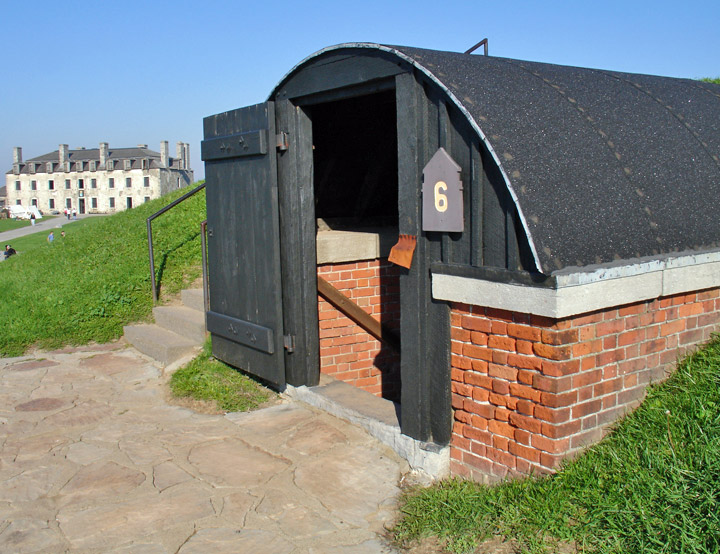 entrance to casemate gallery (1872)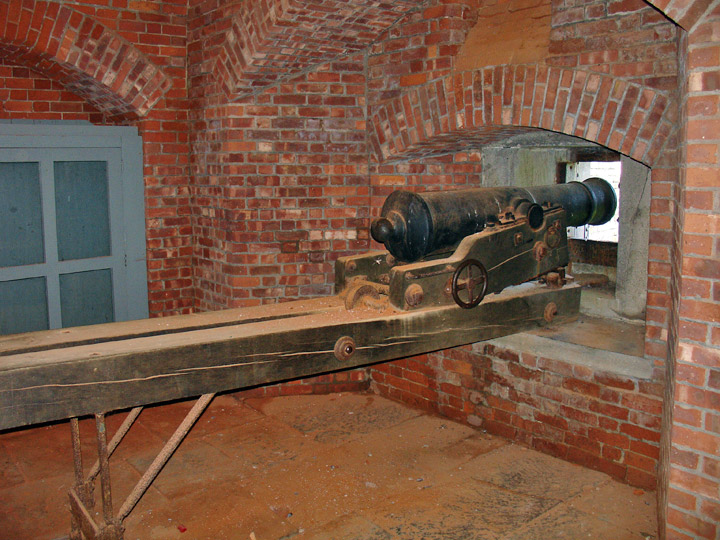 24 pound cannon
The earthwork walls of Fort Niagara were reinforced with concrete and brick between 1863 and 1872 due to tensions with British Canada over the American Civil War. Tempers had cooled by 1872, and guns were never mounted here. Steps descend to the South Casemate Gallery designed to contain four 24-pounder cannon whose fire would interlock with that of the North Gallery visible across the ditch. Firing slits for riflemen and a powder magazine are located at the end of the gallery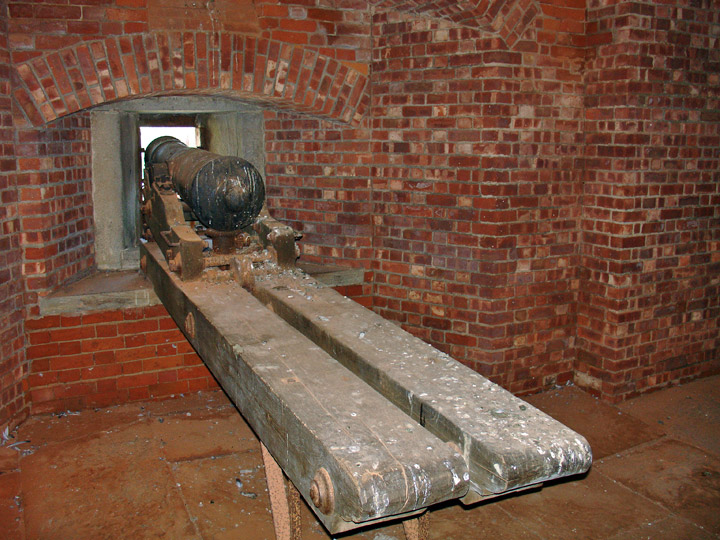 24 pound cannon in firing slit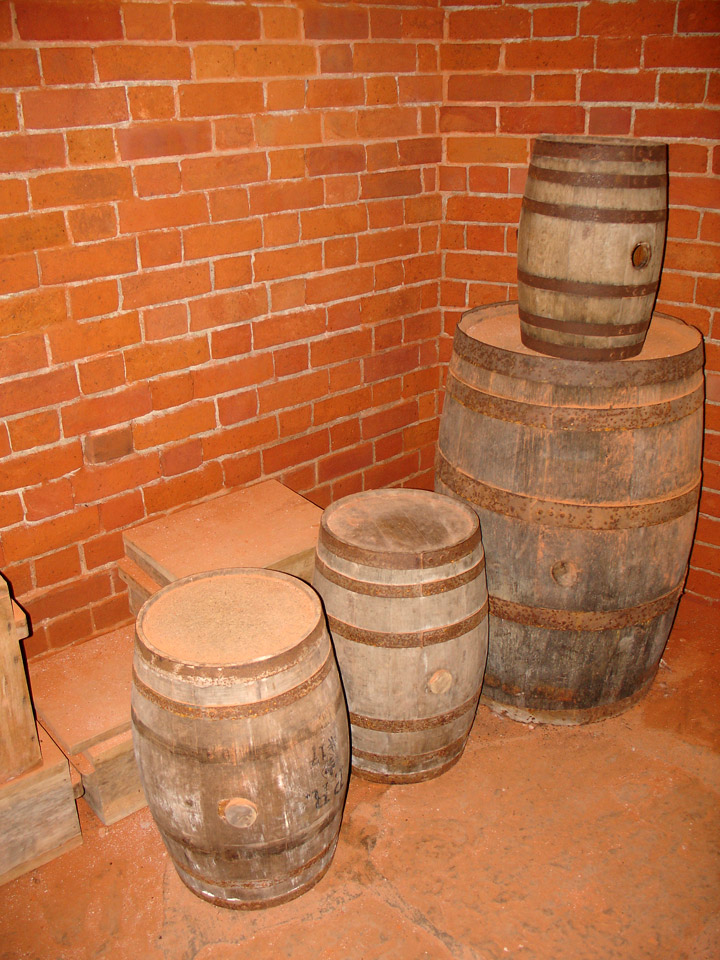 powder room
---
---