Cochise County Courthouse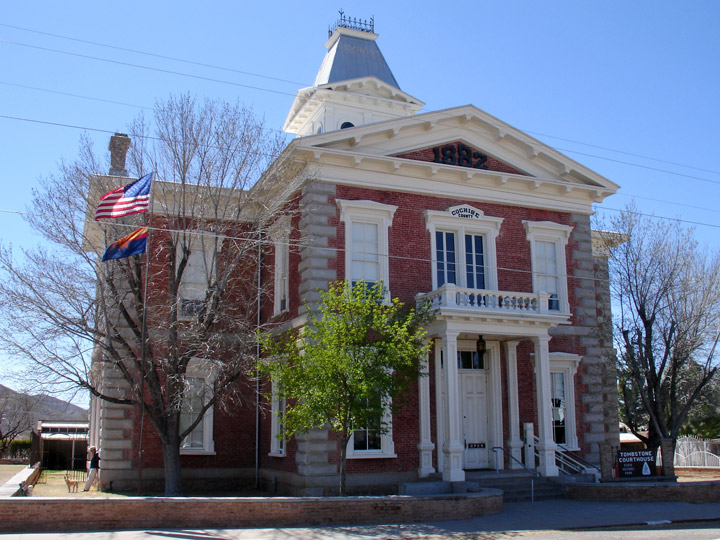 Cochise County Courthouse
Built in 1882 at a cost of nearly $50,000, the Cochise County Courthouse was a stylish building as well as a comfortable symbol of law and stability in these turbulent times. It housed the offices of the sheriff, recorder, treasurer, and the board of supervisors. The jail was at the rear, under the courtroom.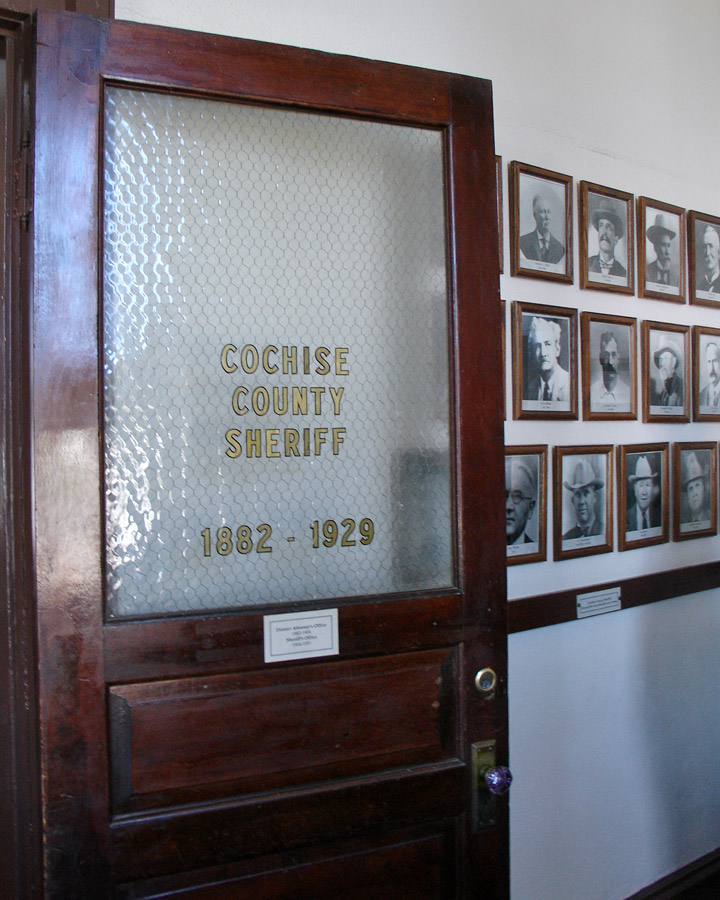 Sheriffs from 1882 - 1929
A series of colorful people held office here. John Slaughter was a local cattleman who, as sheriff, virtually cleared the county of outlaws. Some were awkwardly unconventional, such a Deputy Sheriff Burt Alford, who was experienced on both sides of the law.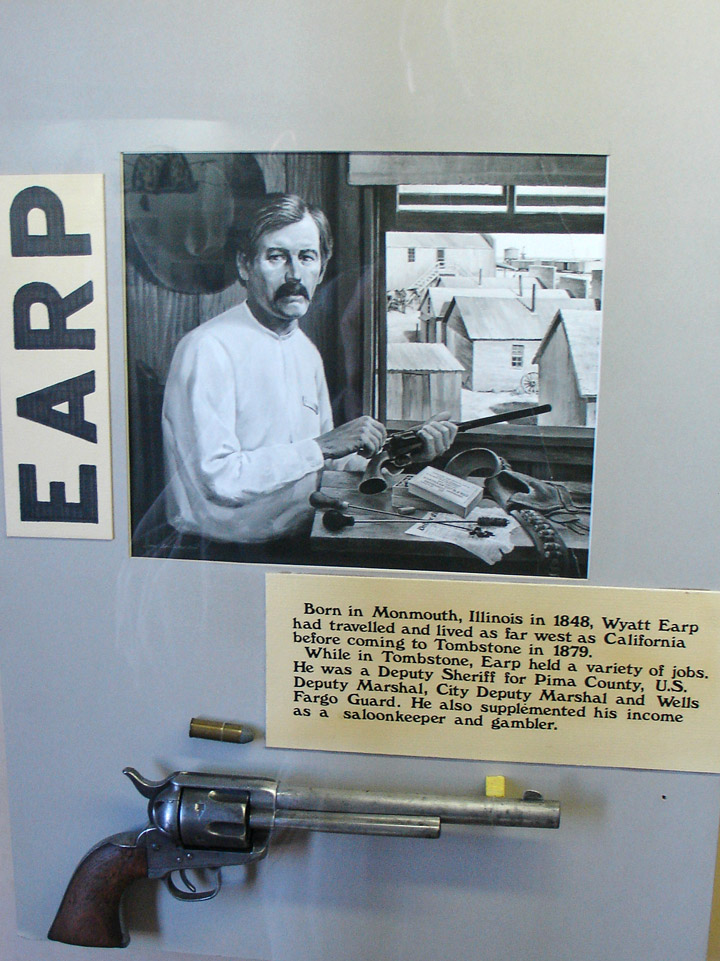 most famous of the lawmen
Tombstone remained the county seat until 1929, when outvoted by a growing Bisbee, and the county seat was moved there. The last county office left the courthouse in 1931.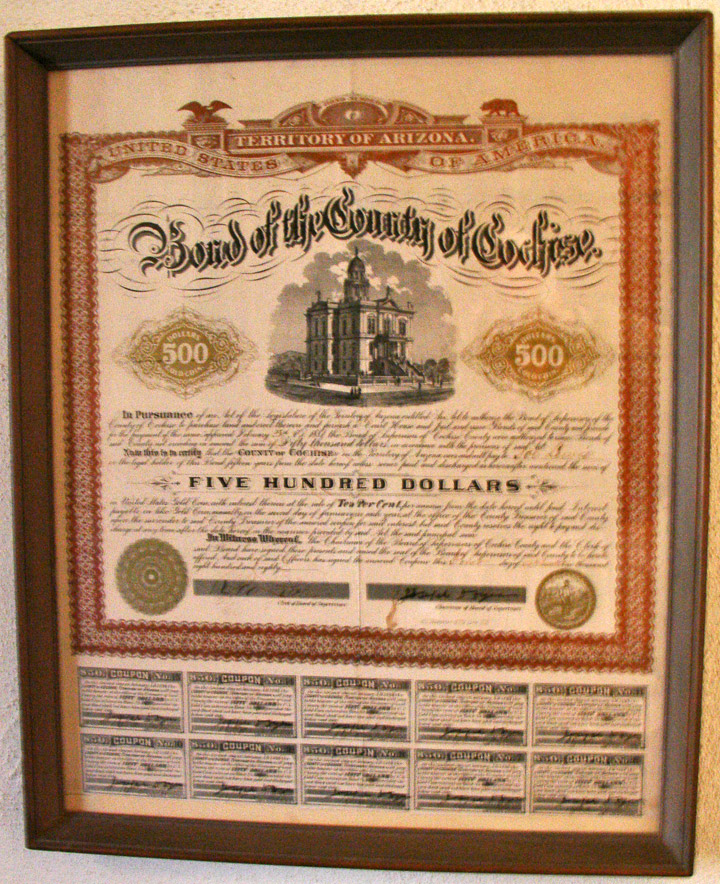 Cochise County Bond
Except for an ill-fated attempt to convert the courthouse into a hotel during the 1940s, the building stood vacant until 1955. When the Tombstone Restoration Commission acquired it, they began the courthouse rehabilitation and the development as a historical museum that has continued to operate as a state park since 1959. It features exhibits and thousands of artifacts which tell of Tombstone's colorful past.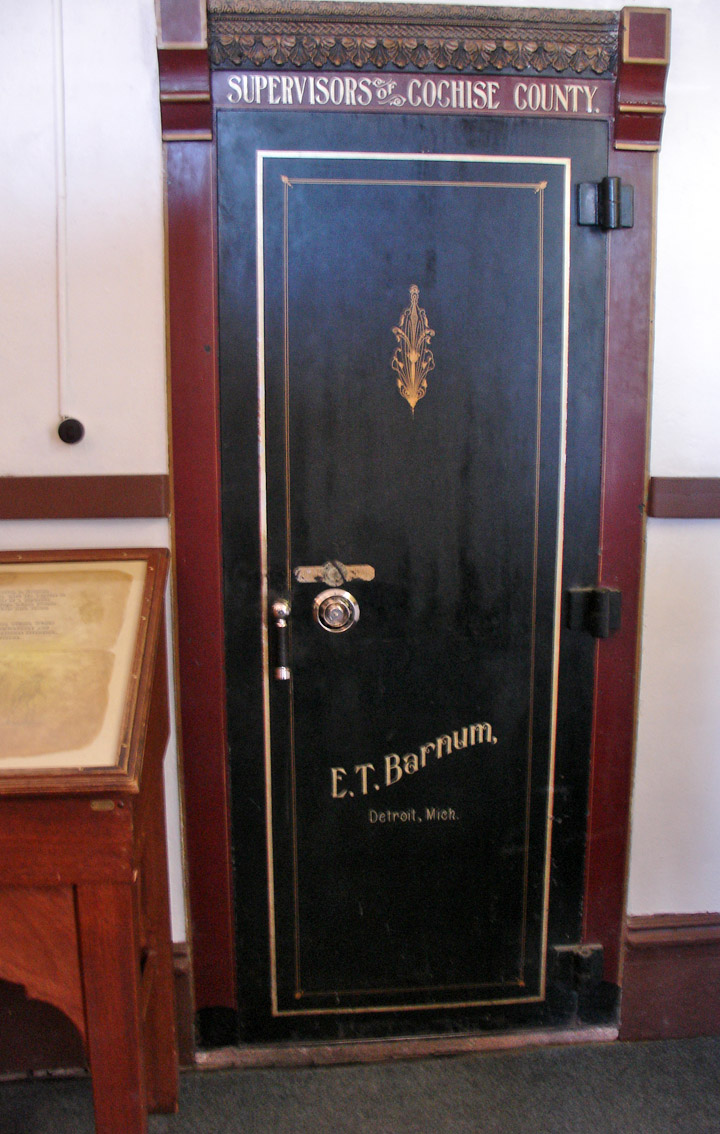 courthouse vault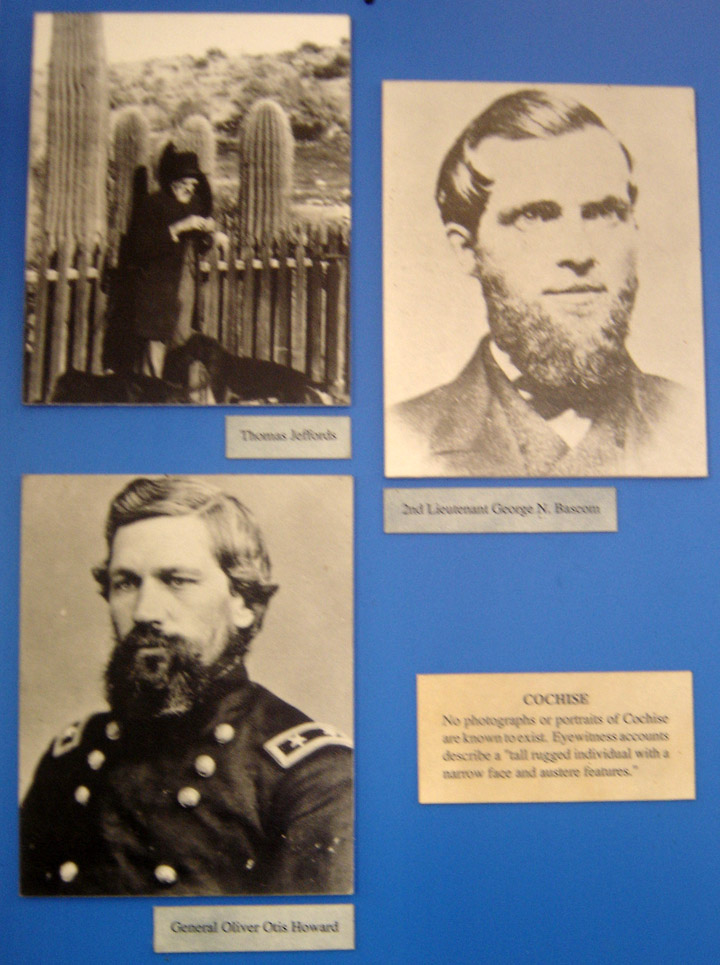 those dealing with Cochise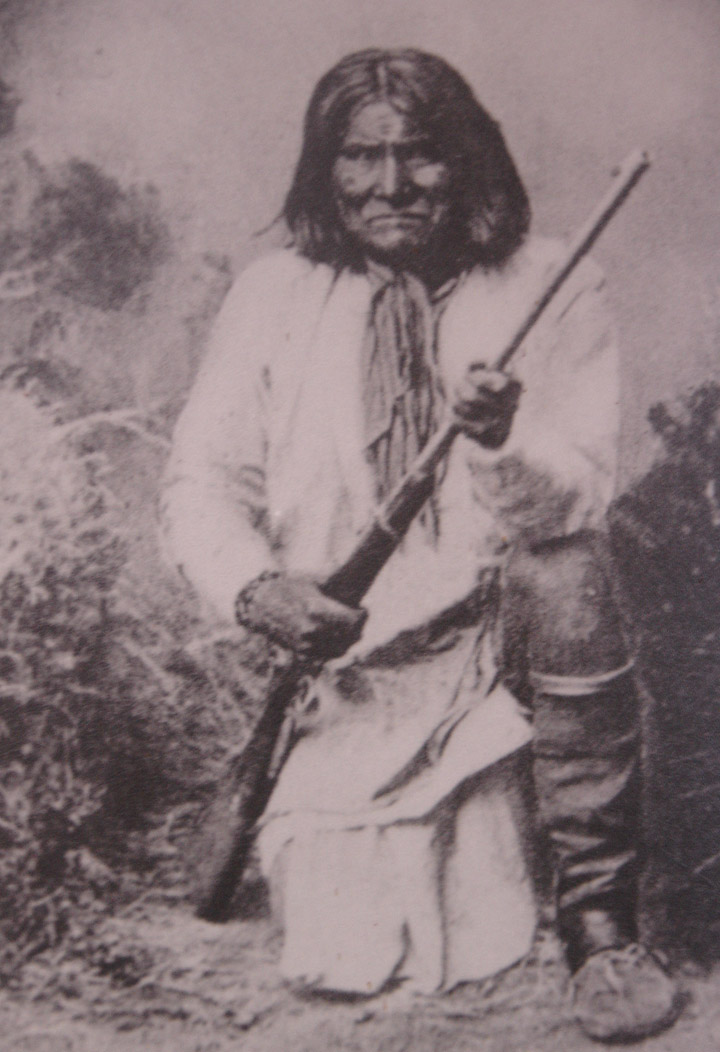 Geronimo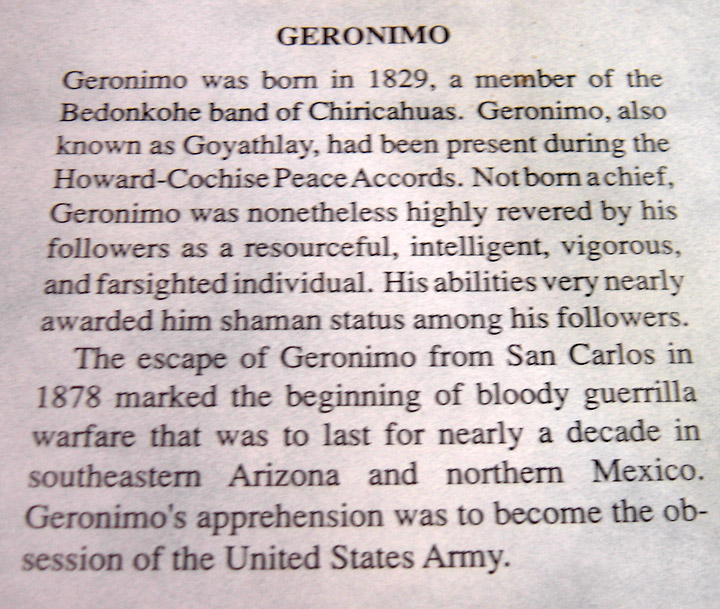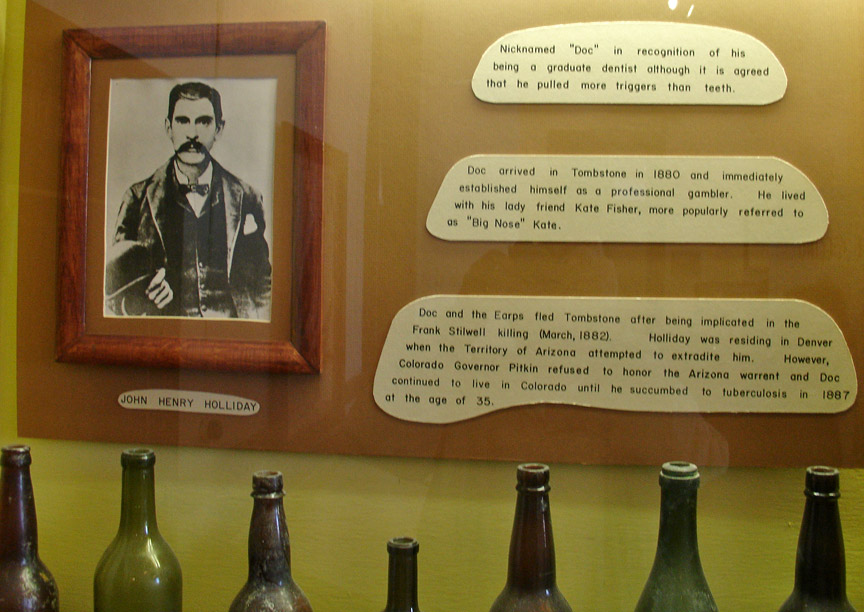 Doc. Holliday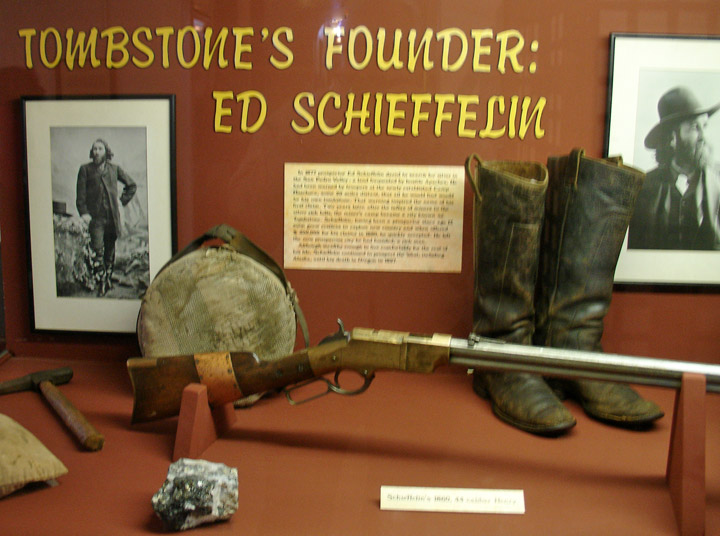 Possessions of Ed Schieffelin, Founder of Tombstone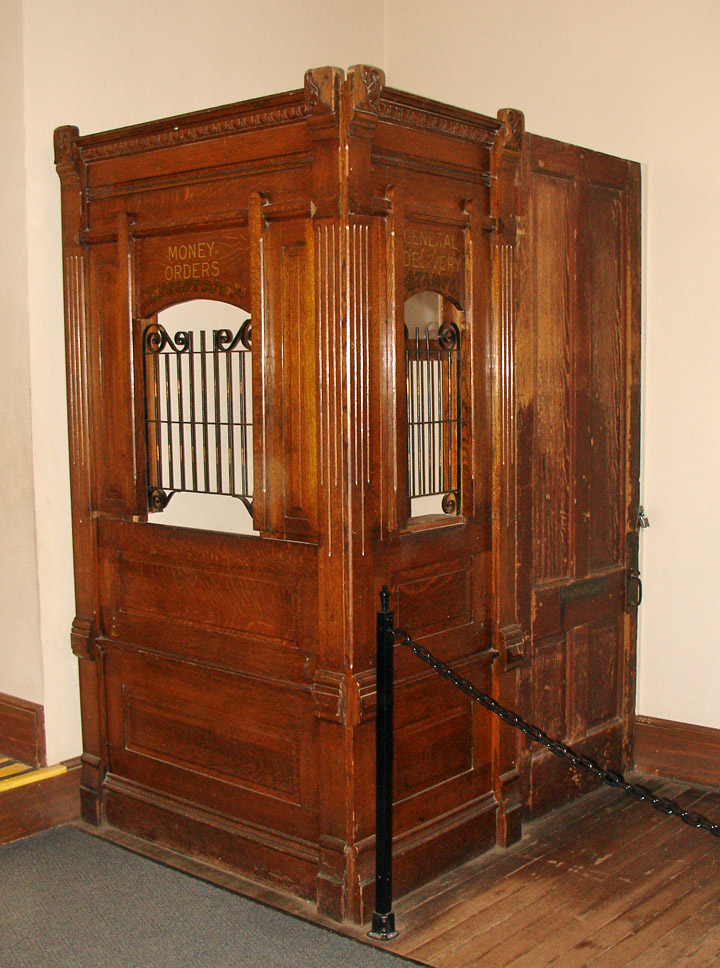 Post Office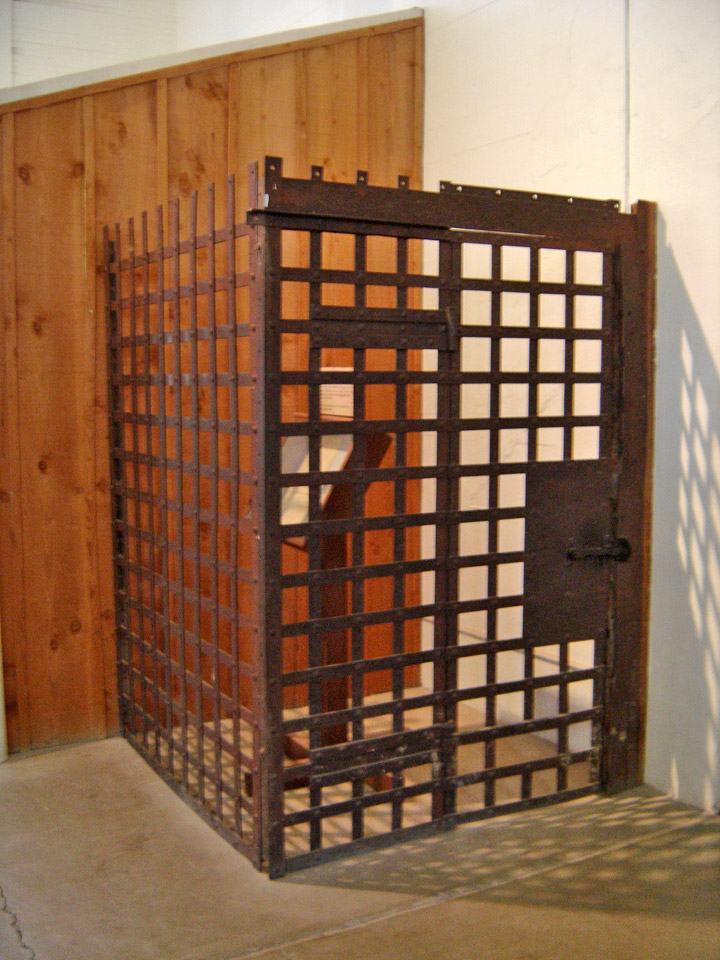 Jail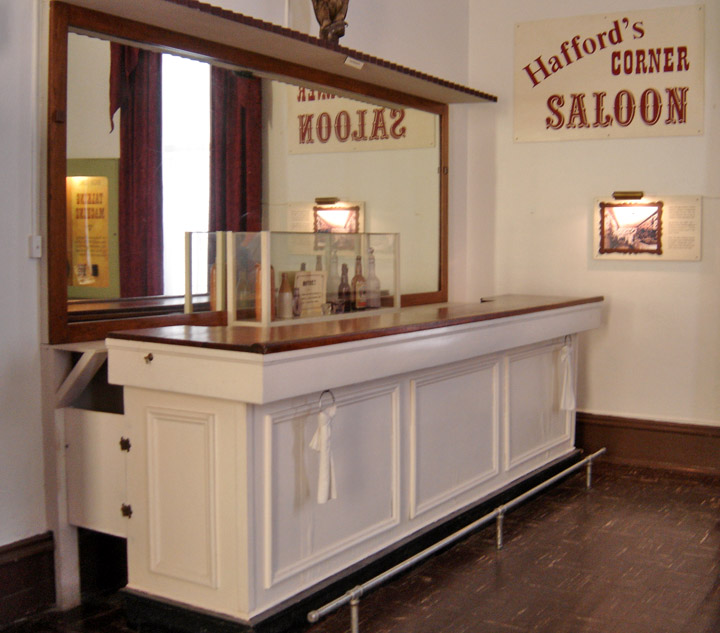 a town of saloons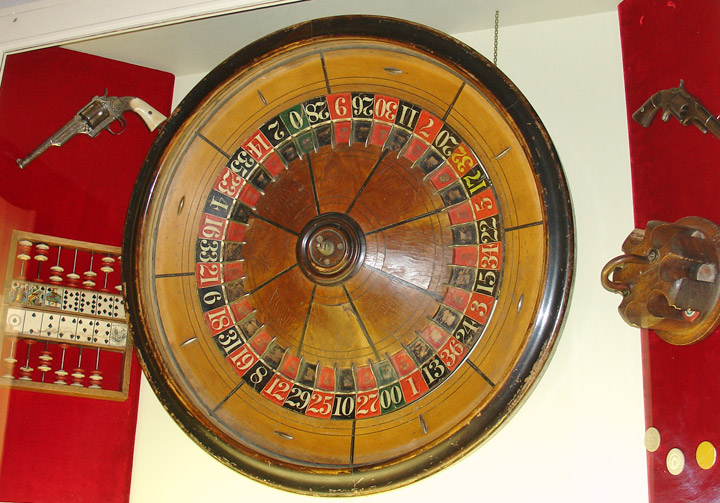 and gambling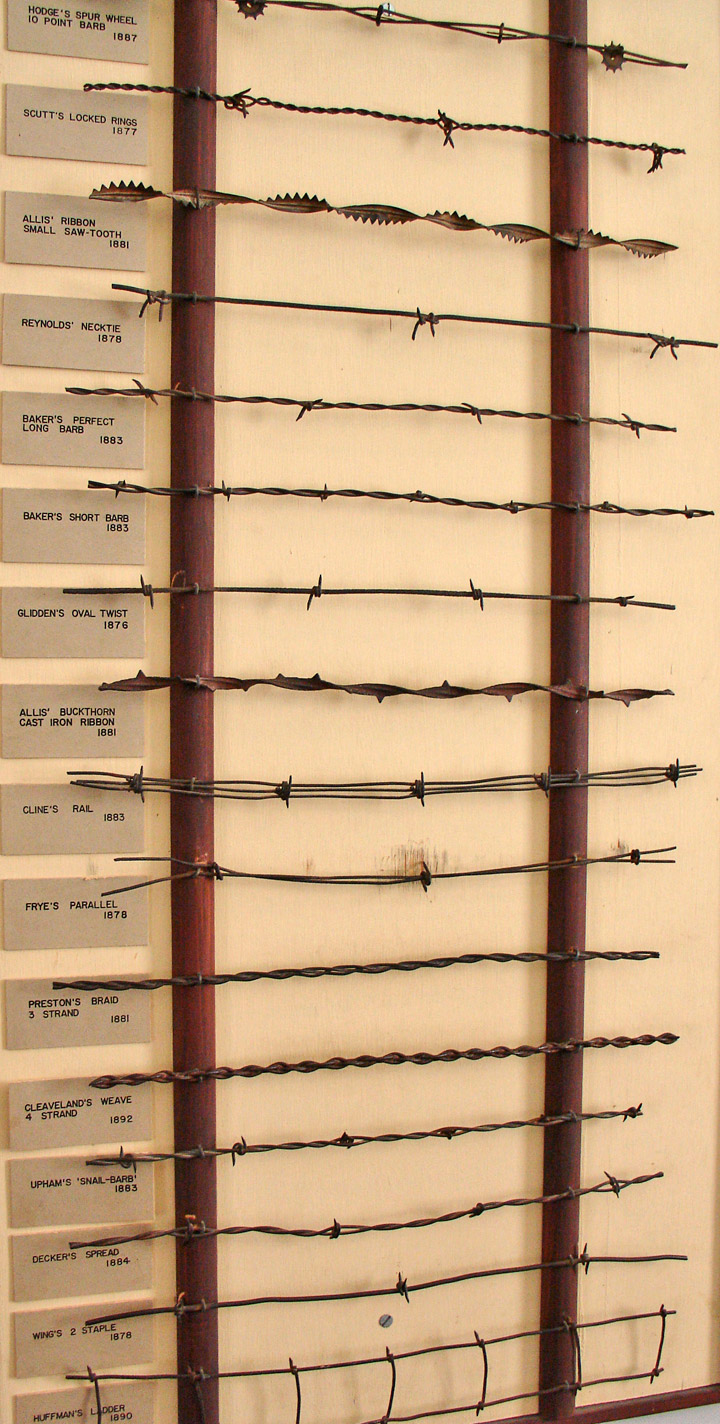 types of barbed wire used to create fences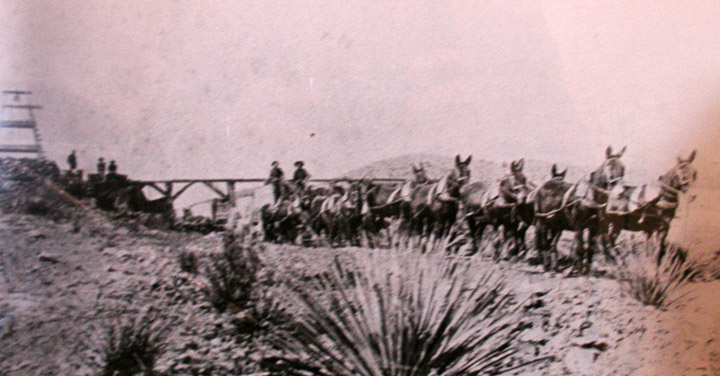 twenty mule teams to pull ore wagons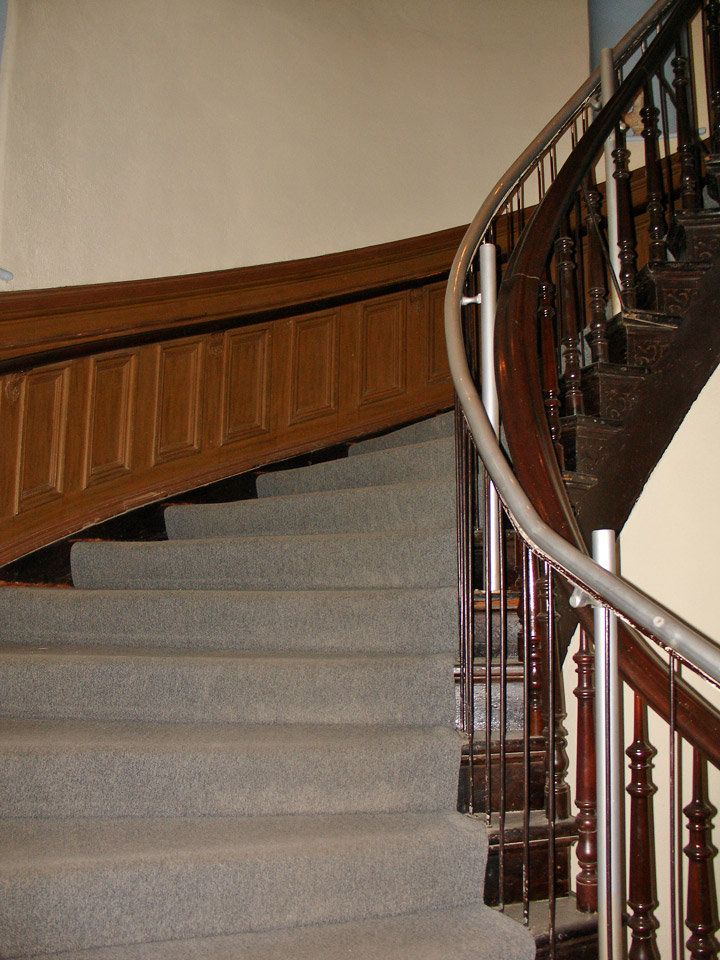 upstairs to the court room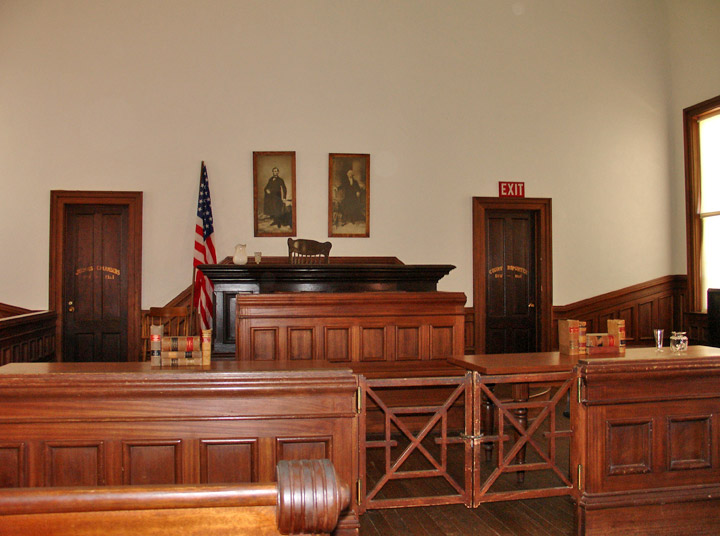 court room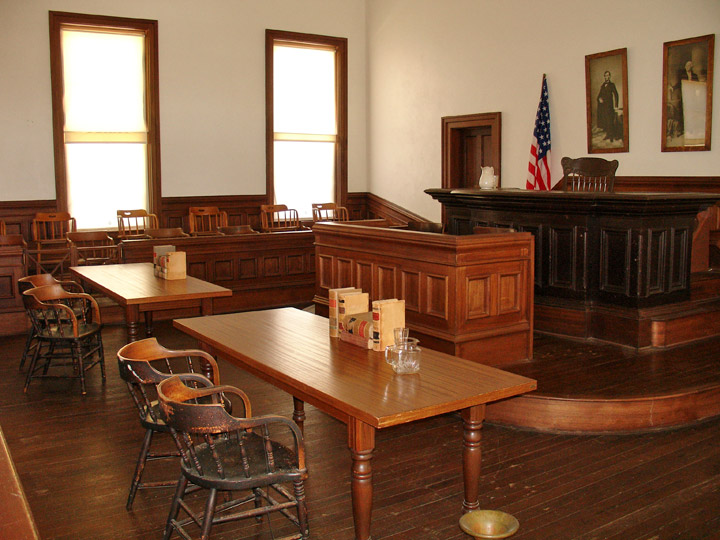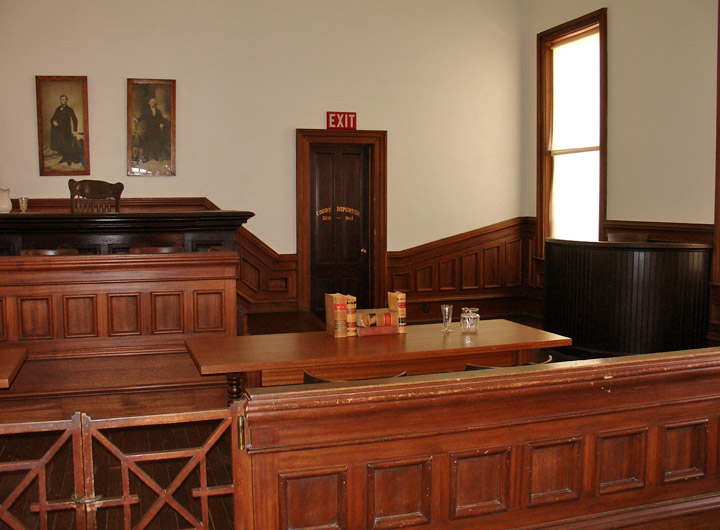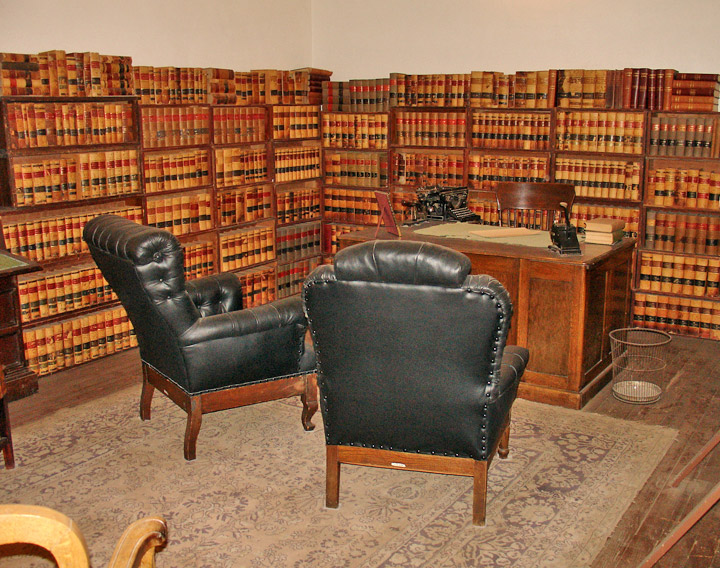 law library
where lawyers often met with clients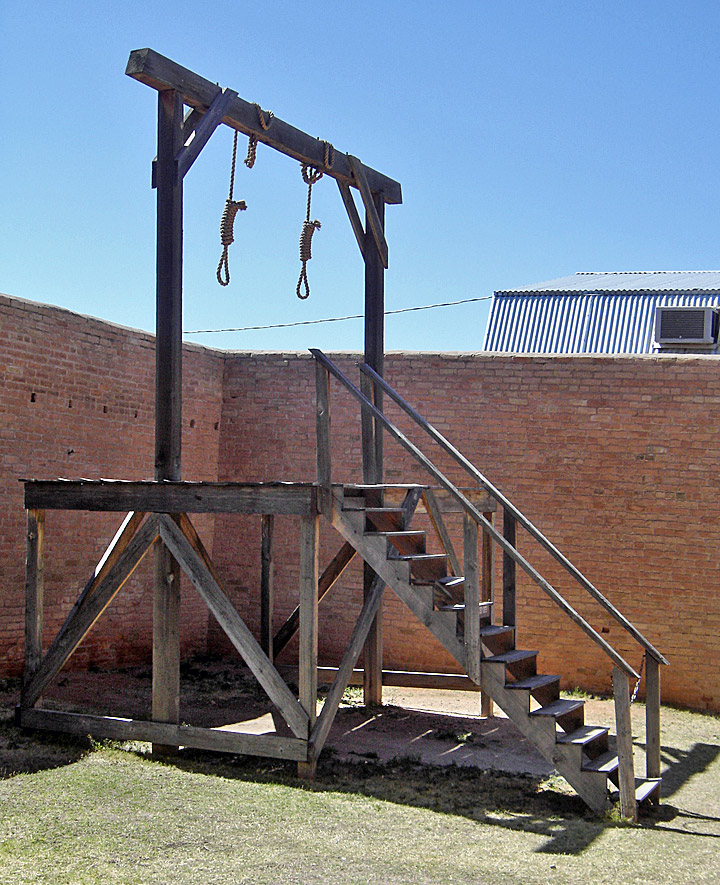 gallows for the convicted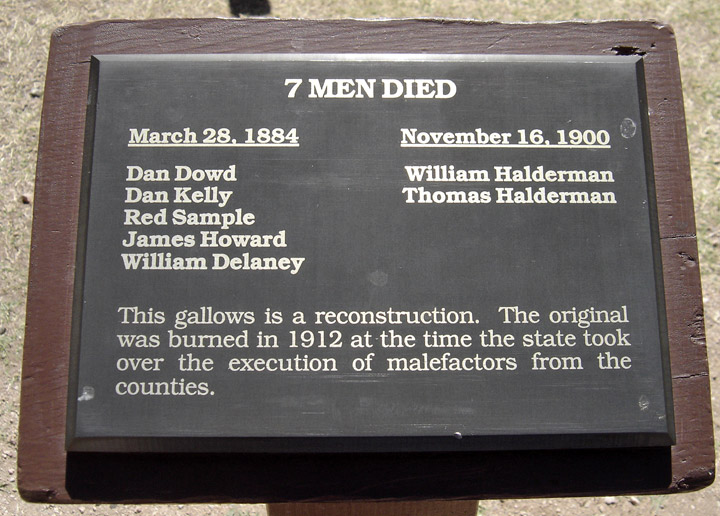 ---
---