Tucumcari, New Mexico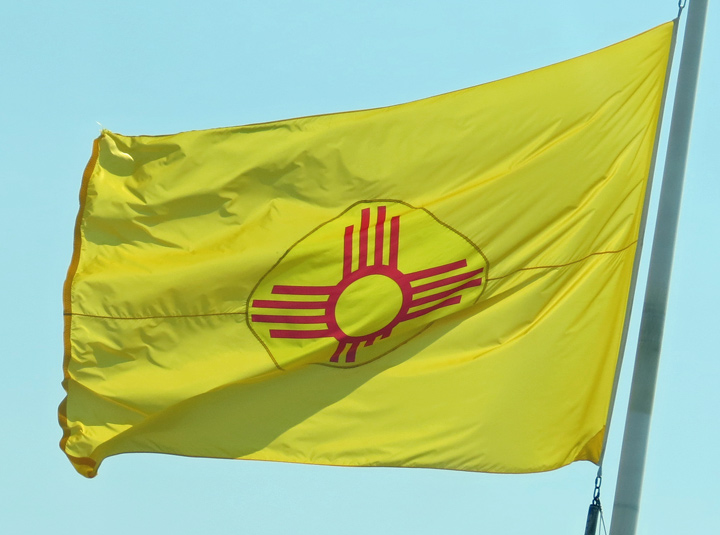 New Mexico state flag


Train Depot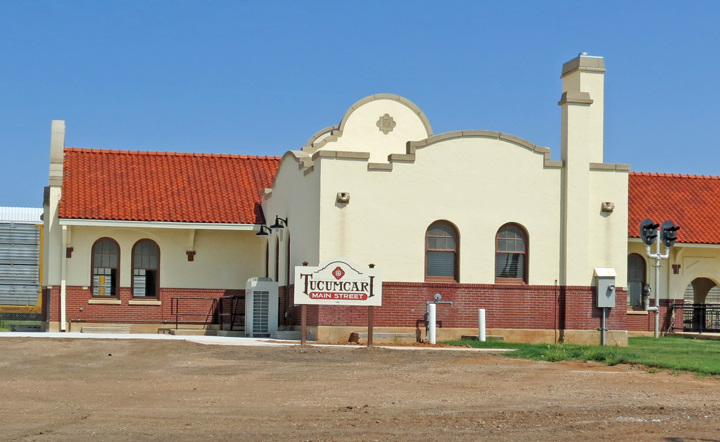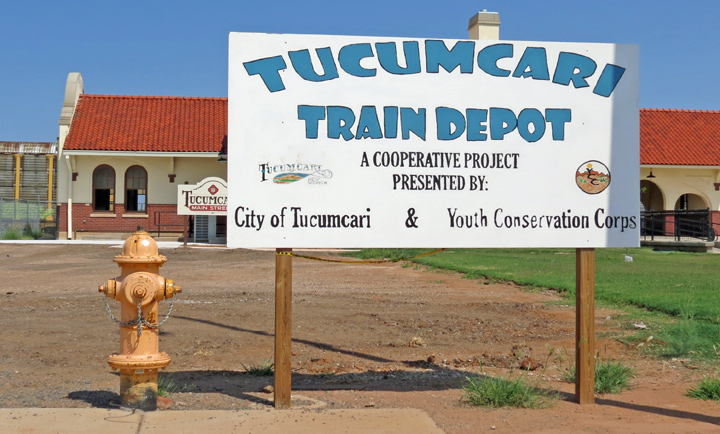 Tucumcari is a city in and the county seat of Quay County, New Mexico, United States. The population was 5,363 at the 2010 census. Tucumcari was founded in 1901, two years before Quay County was founded.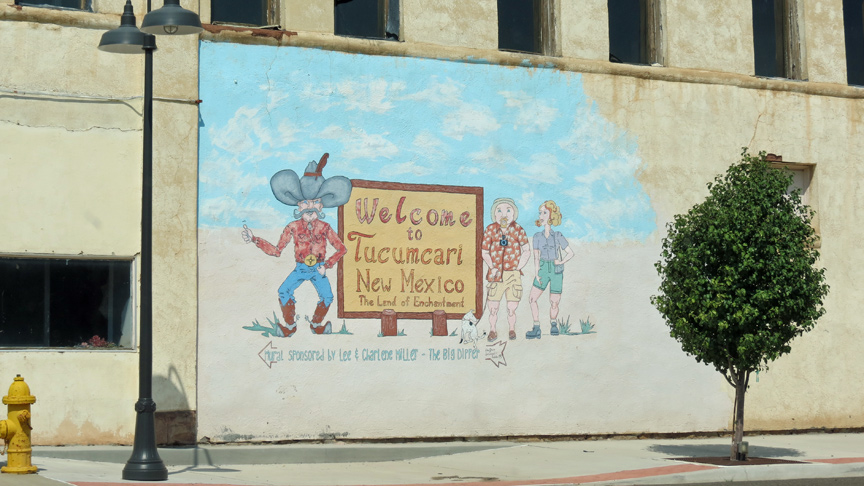 In 1901, the Chicago, Rock Island and Pacific Railroad built a construction camp in the western portion of modern-day Quay County. Originally called Ragtown, the camp became known as Six Shooter Siding, due to numerous gunfights. Its first formal name, Douglas, was used only for a short time. After it grew into a permanent settlement, it was renamed Tucumcari in 1908. The name was taken from Tucumcari Mountain, which is situated near the community. Where the mountain got its name is uncertain. It may have come from the Comanche word "tukamukaru", which means to lie in wait for someone or something to approach. A 1777 burial record mentions a Comanche woman and her child captured in a battle at Cuchuncari, which is believed to be an early version of the name Tucumcari.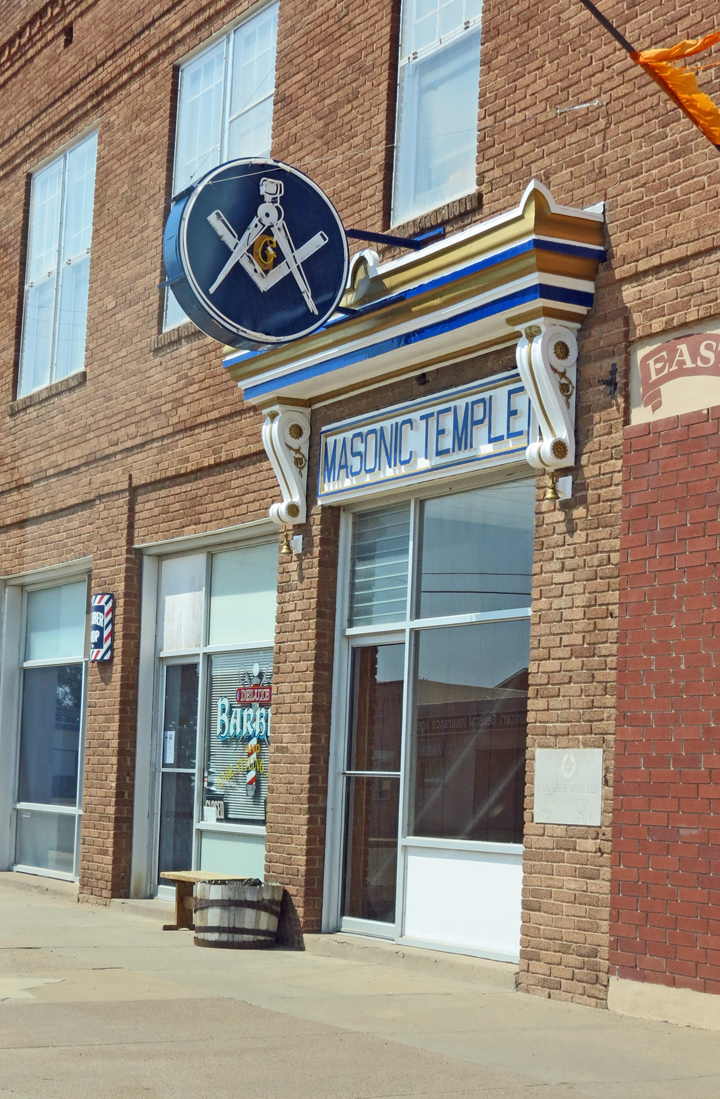 Masonic Temple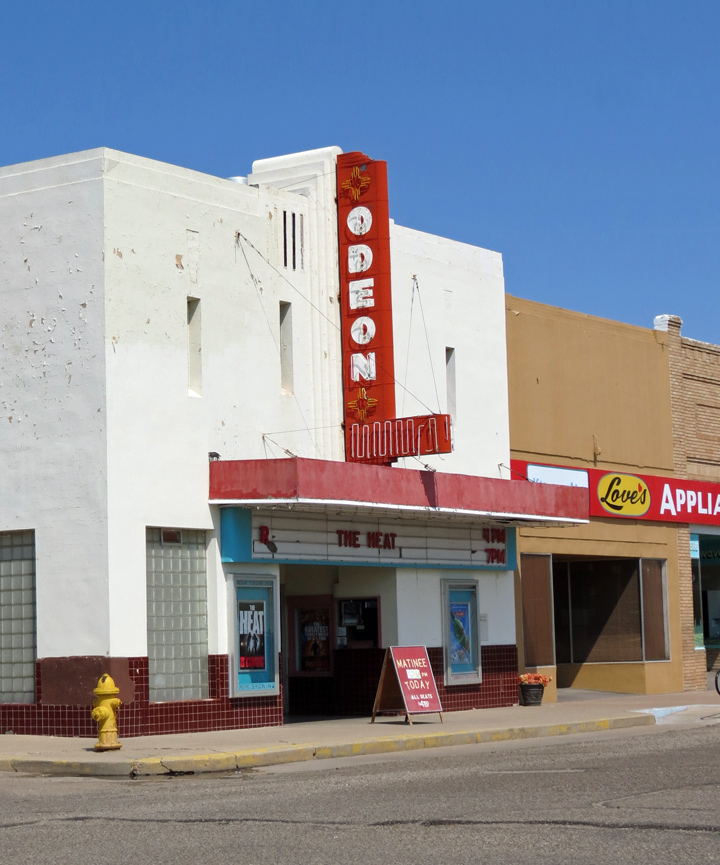 For many years, Tucumcari has been a popular stop for cross-country travelers on Interstate 40 (formerly U.S. Route 66 in the area). It is the largest city on the highway between Amarillo, Texas and Albuquerque, New Mexico. Billboards reading "TUCUMCARI TONITE!" placed along I-40 for many miles to the east and west of the town invite motorists to stay the night in one of Tucumcari's "2000" (later changed to "1200") motel rooms. The "TUCUMCARI TONITE!" campaign was abandoned in favor of a campaign which declared Tucumcari, "Gateway to the West". However, on June 24, 2008, Tucumcari's Lodgers Tax Advisory Board, the group responsible for the billboards, voted to return to the previous slogan.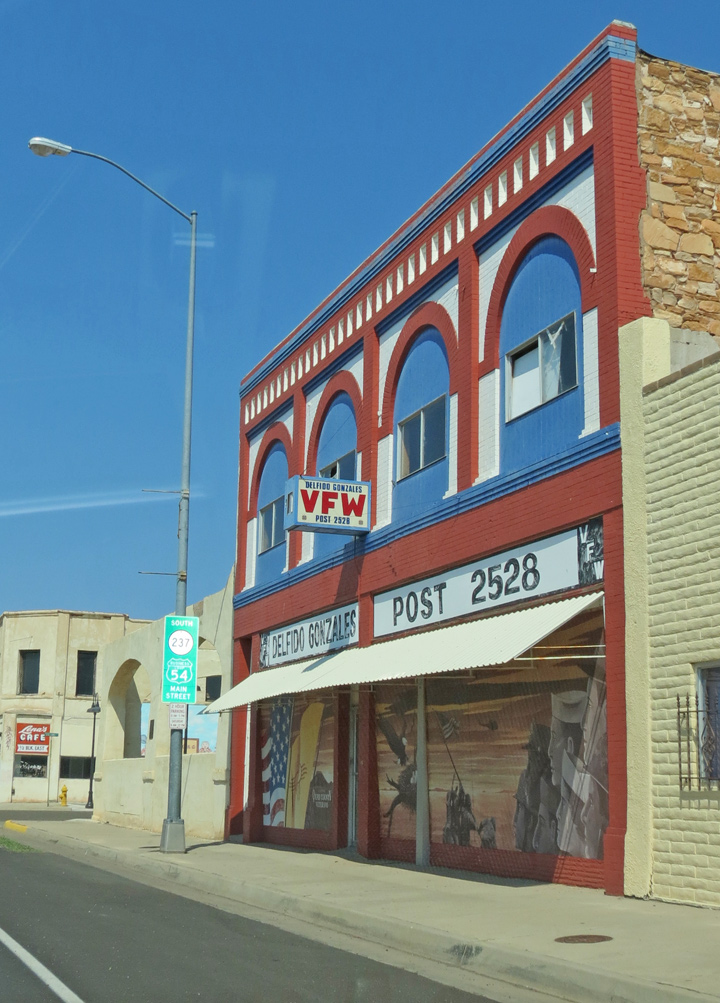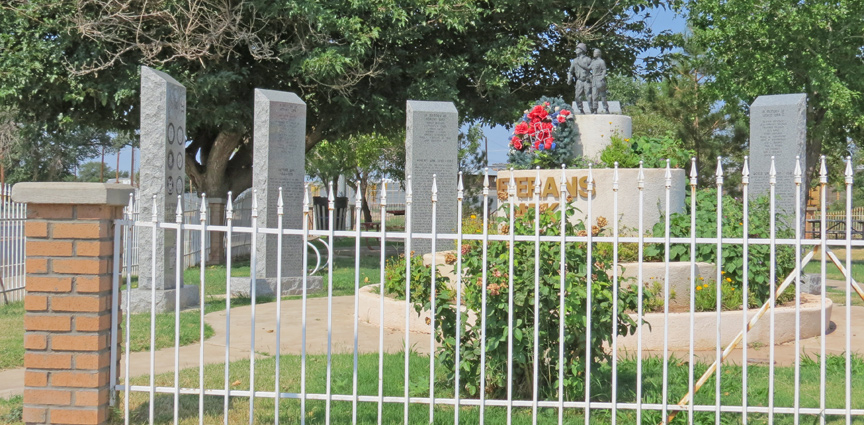 veterans memorial

Old U.S. Route 66 runs through the heart of Tucumcari via Route 66 Boulevard, which was previously known as Tucumcari Boulevard from 1970 to 2003 and as Gaynell Avenue before that time. Numerous businesses, including gasoline service stations, restaurants and motels, were constructed to accommodate tourists as they traveled through on the Mother Road. A large number of the vintage motels and restaurants built in the 1930s, 1940s, and 1950s are still in business despite intense competition from newer chain motels and restaurants in the vicinity of Interstate 40, which passes through the city's outskirts on the south.
Text from Wikipedia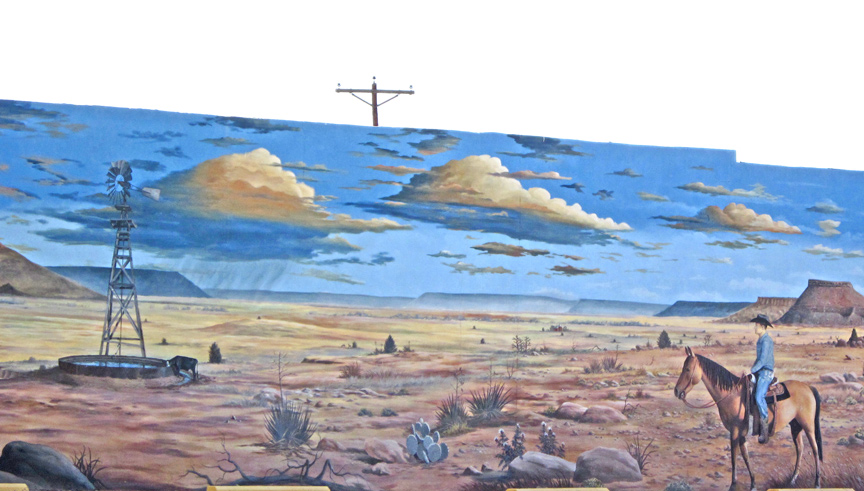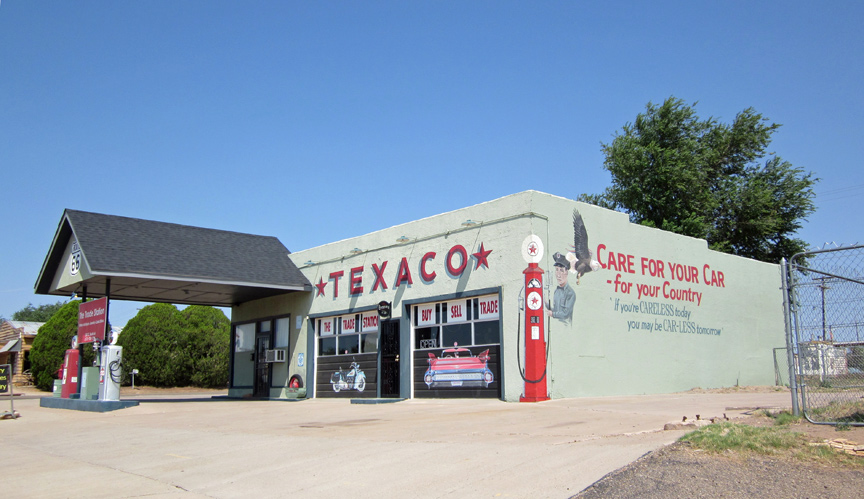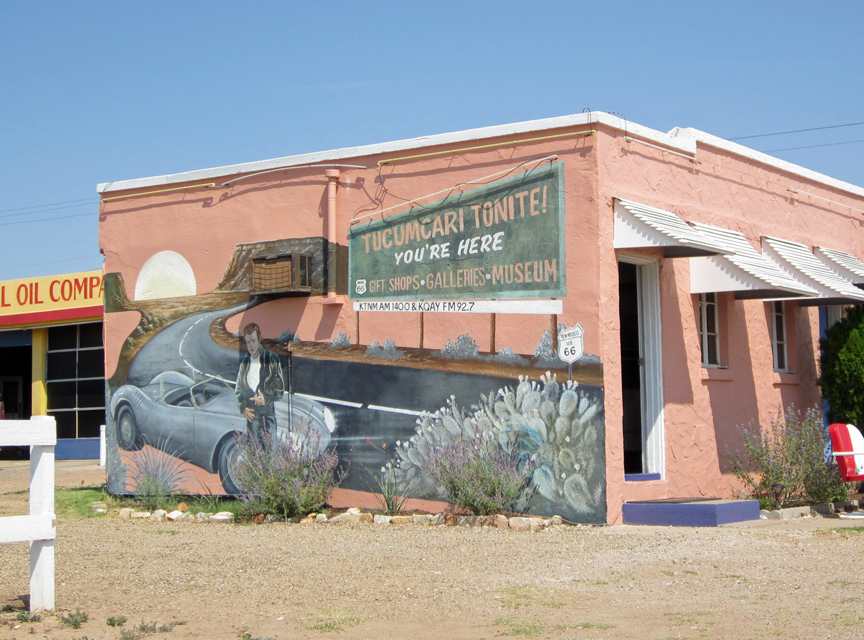 ---
Along Old Route 66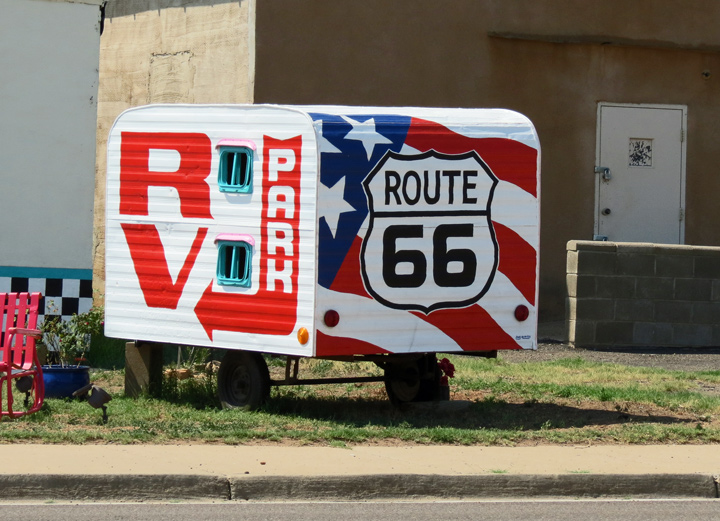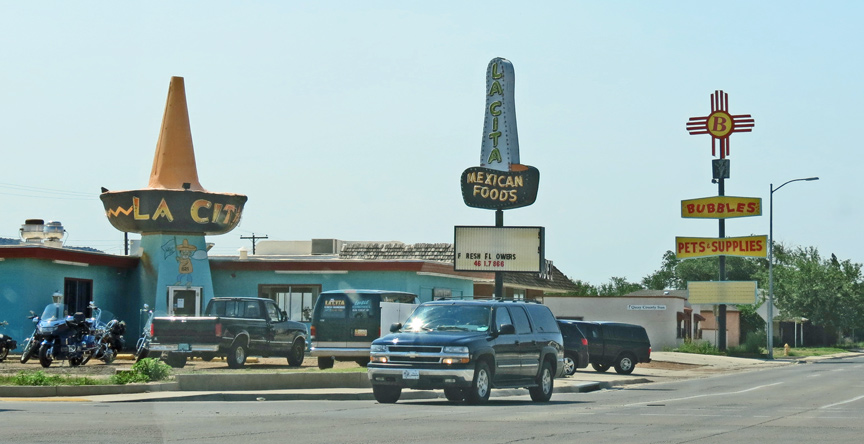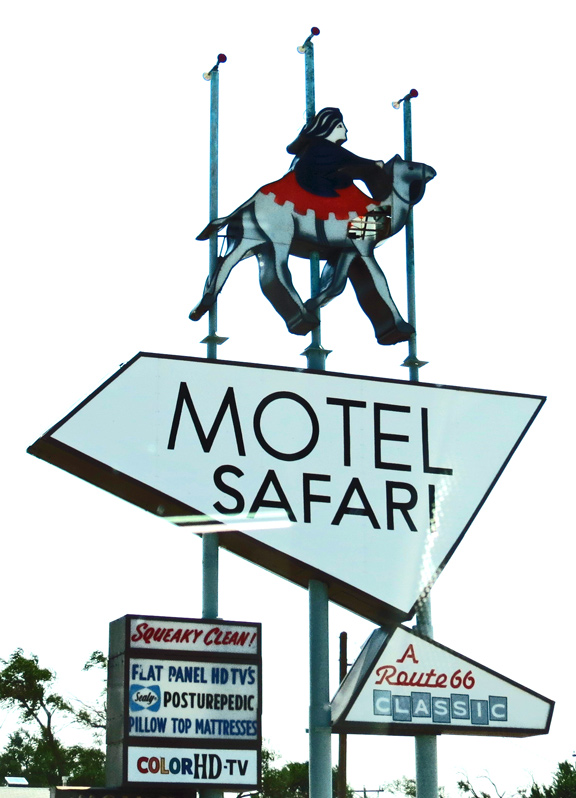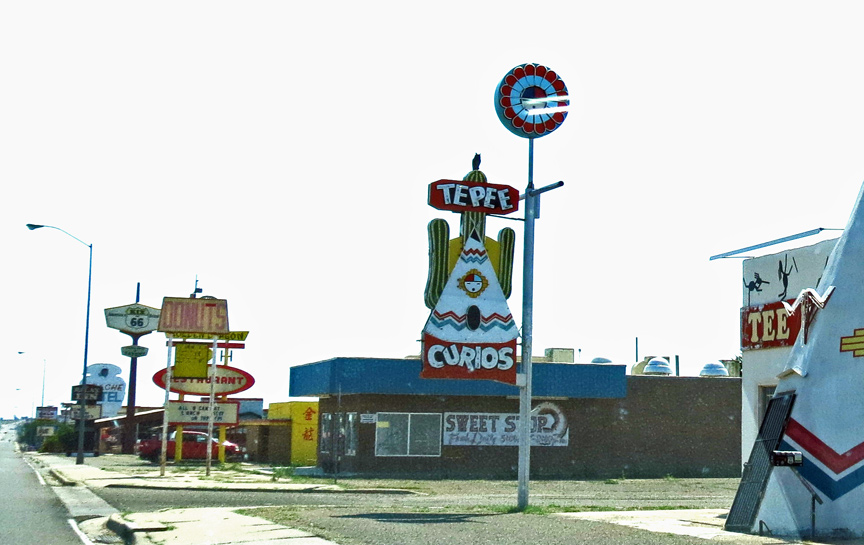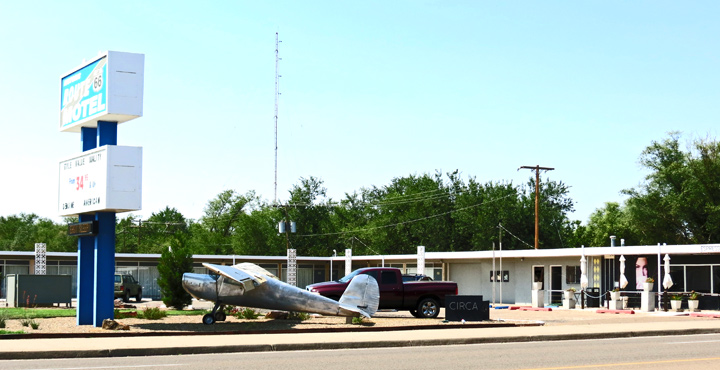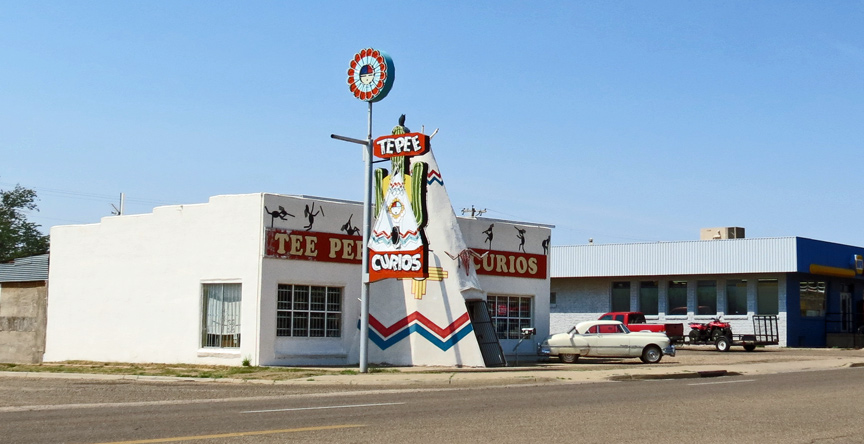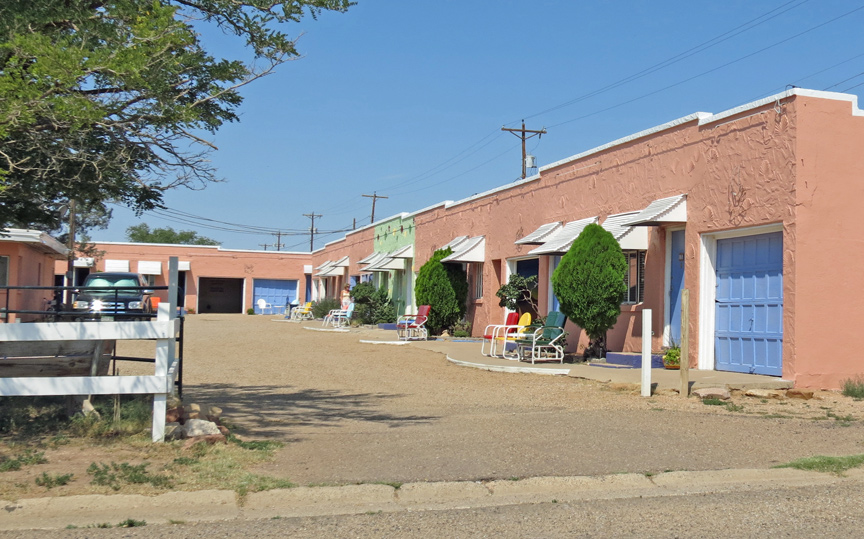 old Route 66 motel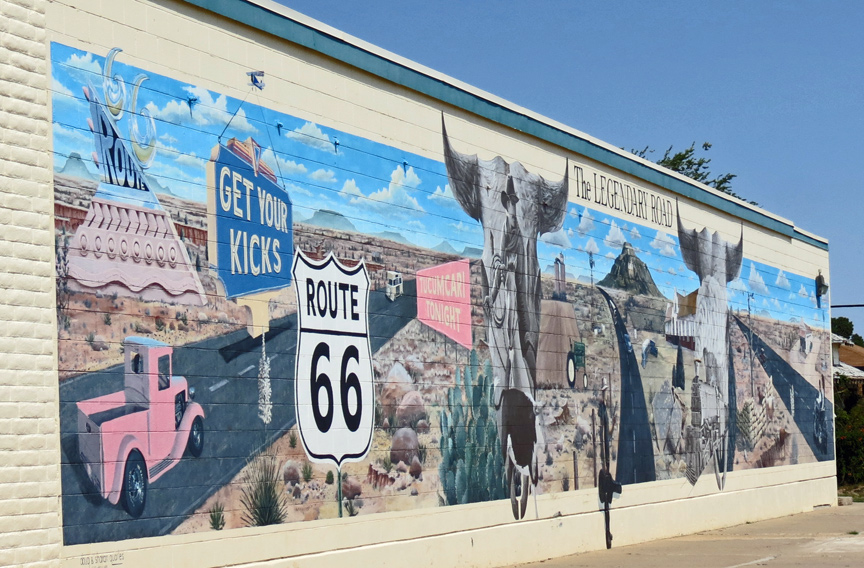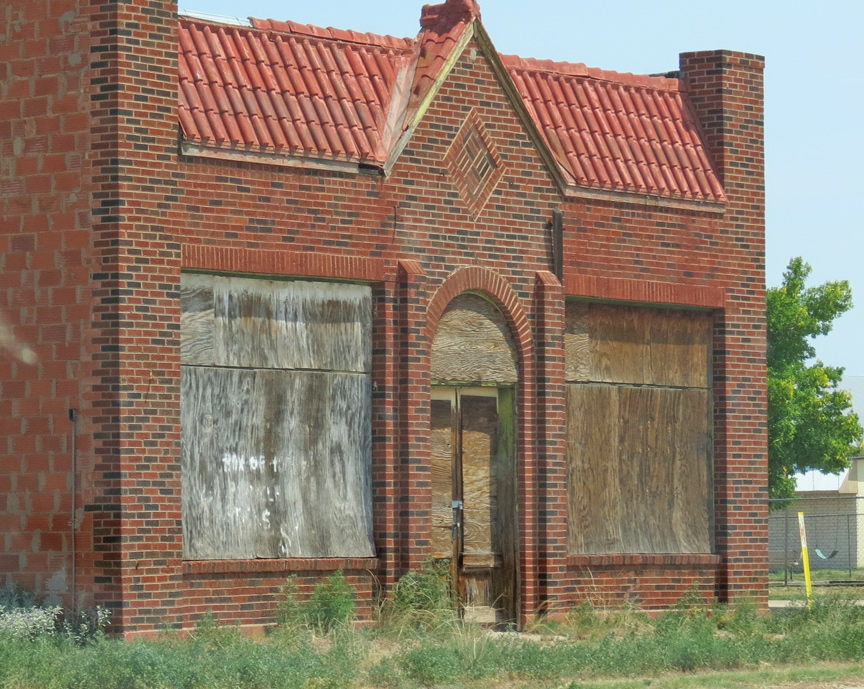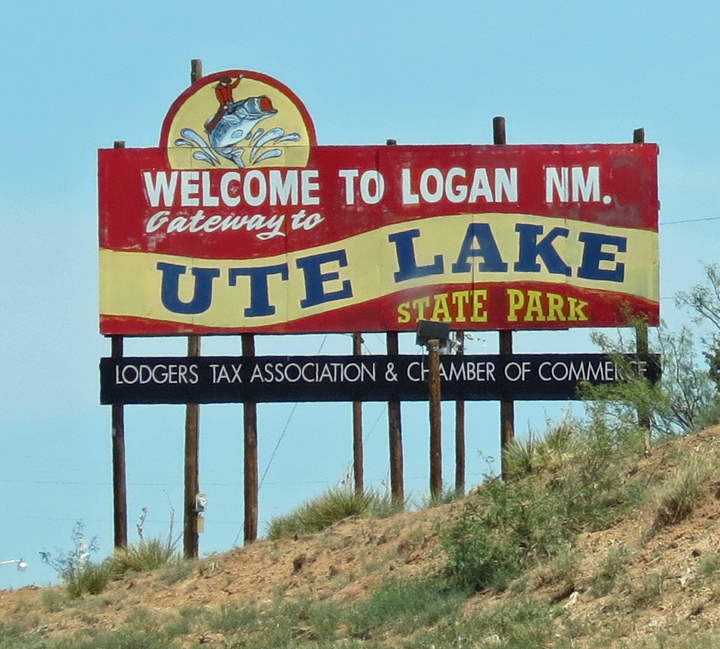 ---
---