Roswell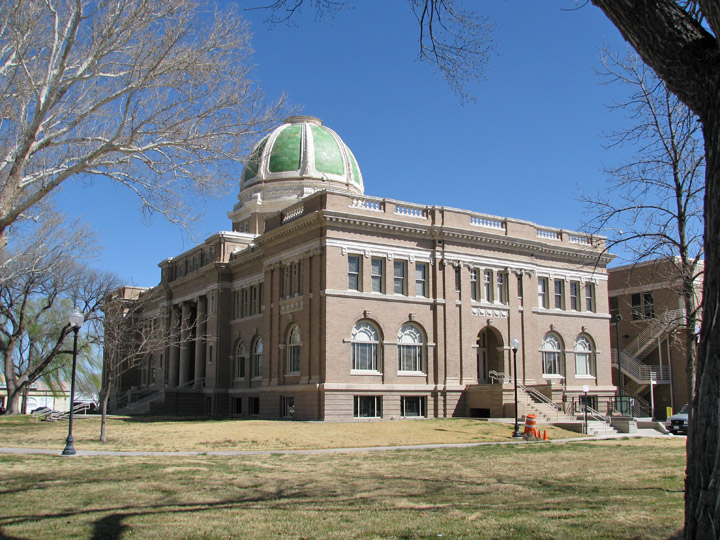 Chaves County Courthouse
Roswell is a city in Chaves County in the southeastern quarter of the state of New Mexico, USA. It is the county seat of Chaves County. As of the 2005 census estimate, the population was 45,199, making it New Mexico's fifth largest city. It is a center for irrigation farming, dairying, ranching, manufacturing, distribution, and petroleum production. It is also the home of New Mexico Military Institute, founded in 1891. Bitter Lake National Wildlife Refuge is located a few miles northeast of the city on the Pecos River.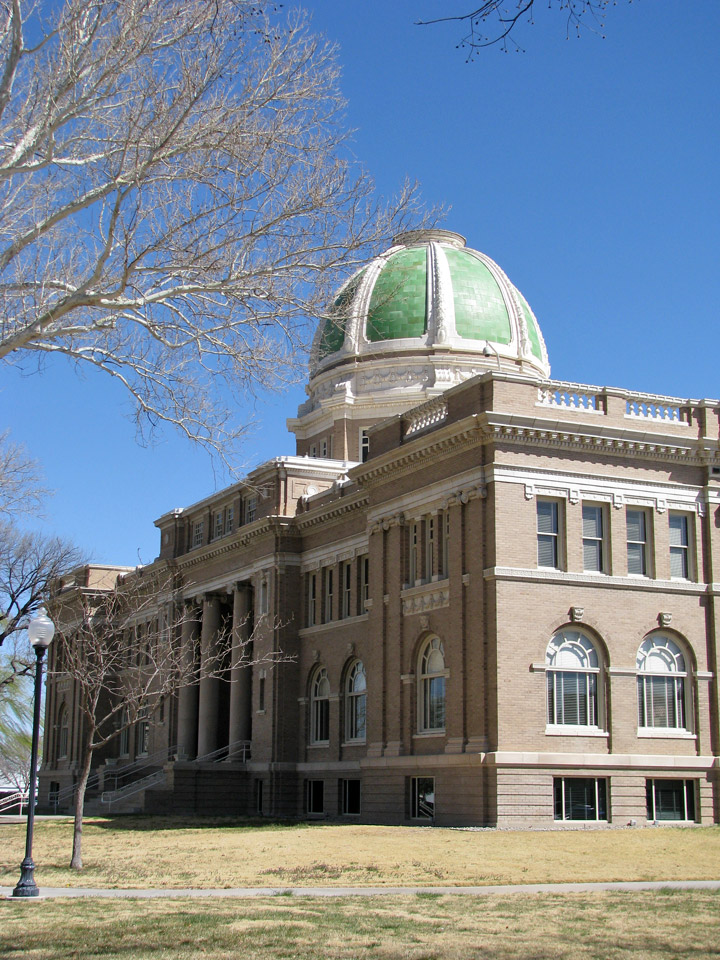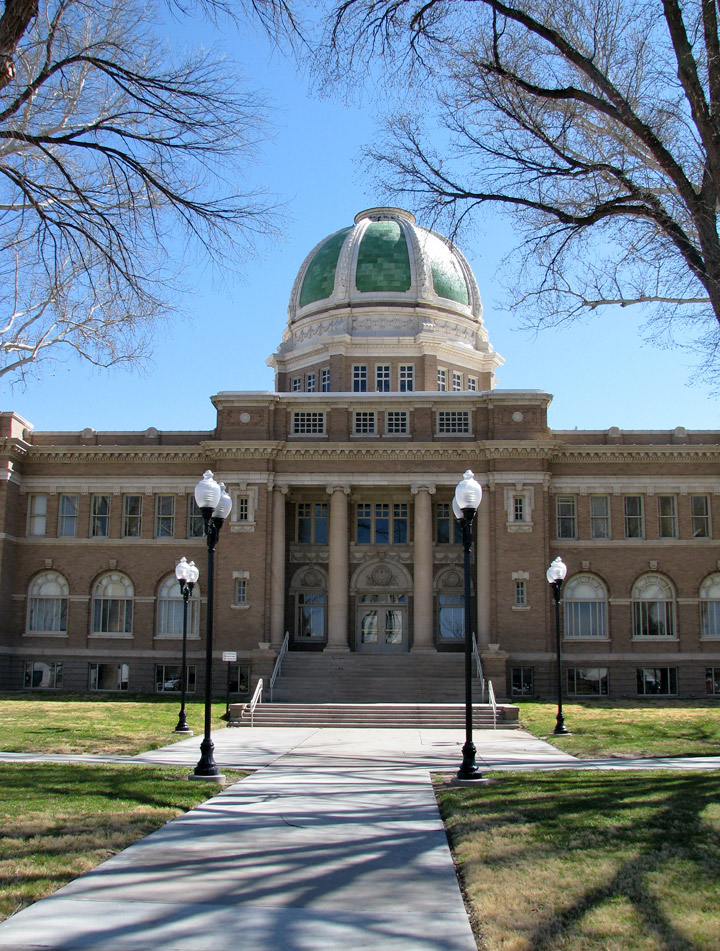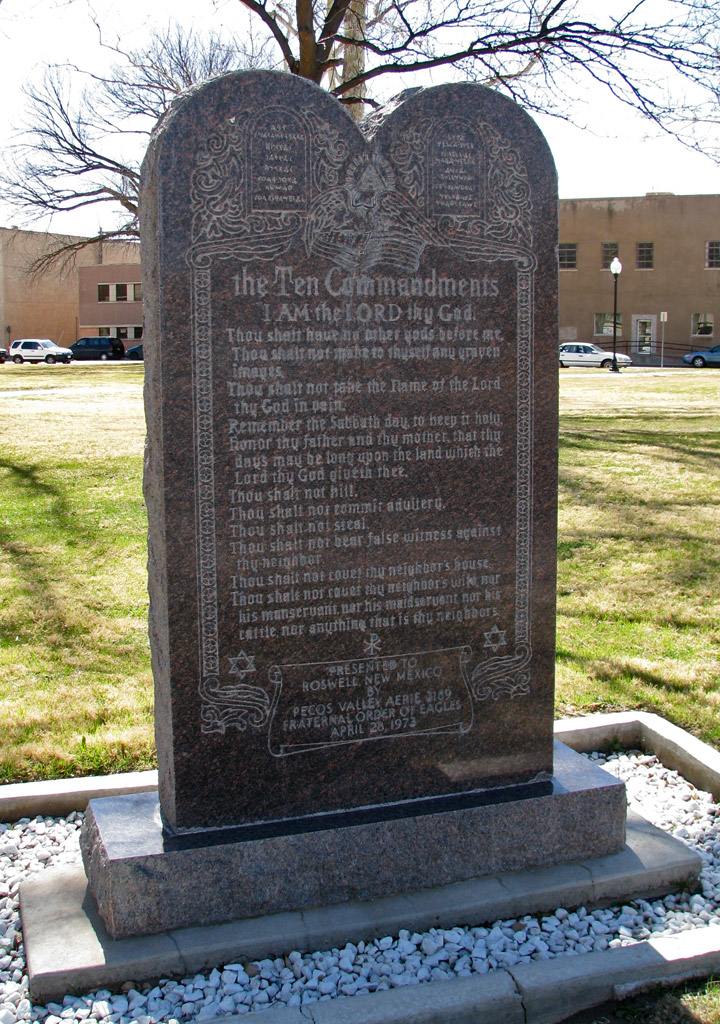 Ten Commandments on the Courthouse grounds
(What happened to separation of Church and State?)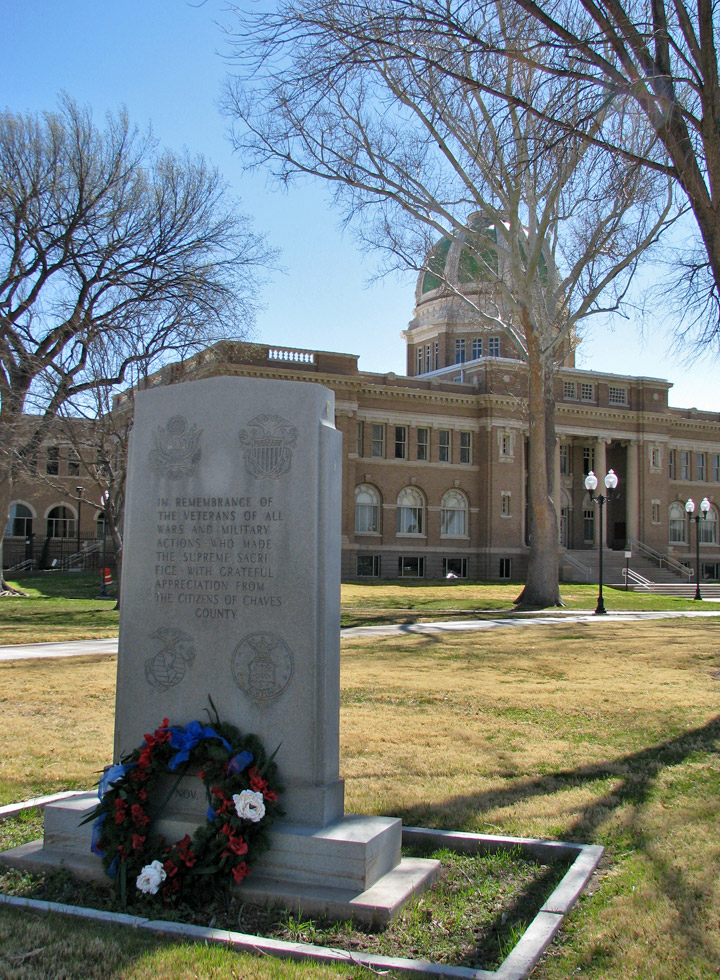 In the 1930s, Roswell was a site for much of Robert Goddard's early rocketry work. It is also the birthplace of actress Demi Moore, musician John Denver, and Hall of Fame jockey Mike E. Smith. A Golf Hall of Famer, Nancy Lopez, was raised in Roswell (though born in California). A Hall of Famer astronaut, sixth man on the moon Edgar Mitchell, went to school in Roswell. Roger Staubach (later of the Dallas Cowboys) played football at New Mexico Military Institute, and Lewis Lloyd (later of the Houston Rockets) played basketball there. The professional baseball record for home runs in a season, 72, was set in 1954 by Joe Bauman of the Roswell Rockets, who took up permanent residence there (the record was broken in 2001 by Barry Bonds).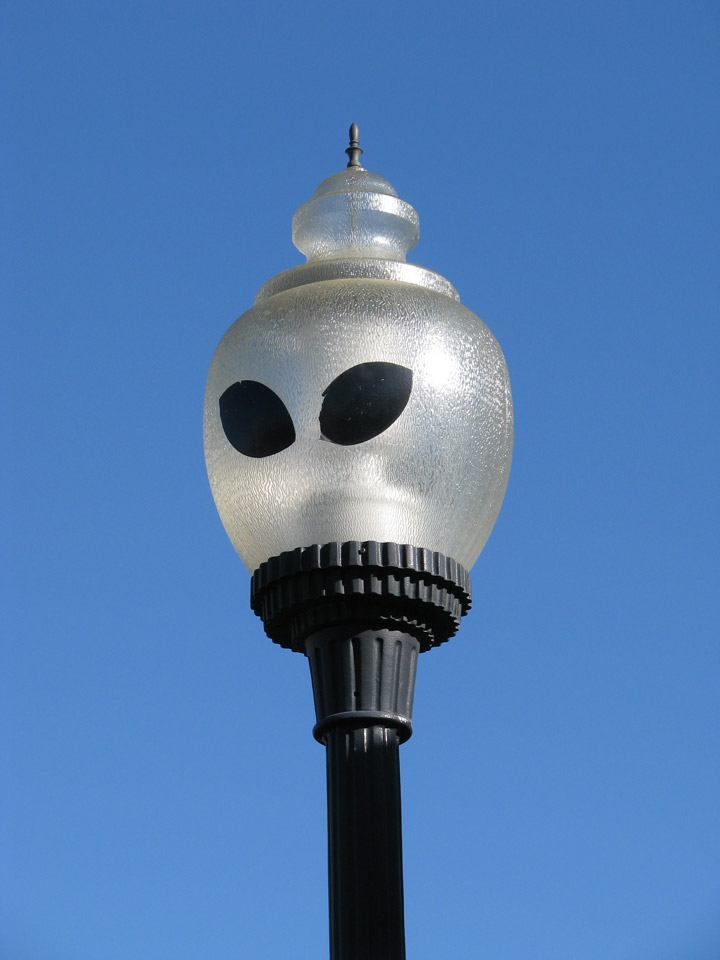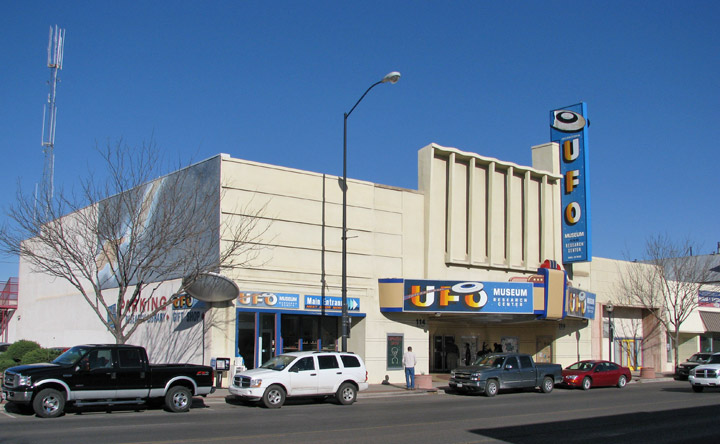 UFO Museum

Roswell is most popularly known for having its name attached to what is now called the 1947 Roswell UFO incident, even though the actual crash site was about 75 miles from Roswell, and in fact closer to the town of Corona. However, the investigation and debris recovery was handled by the local Roswell Army Air Field.
Text from Wikipedia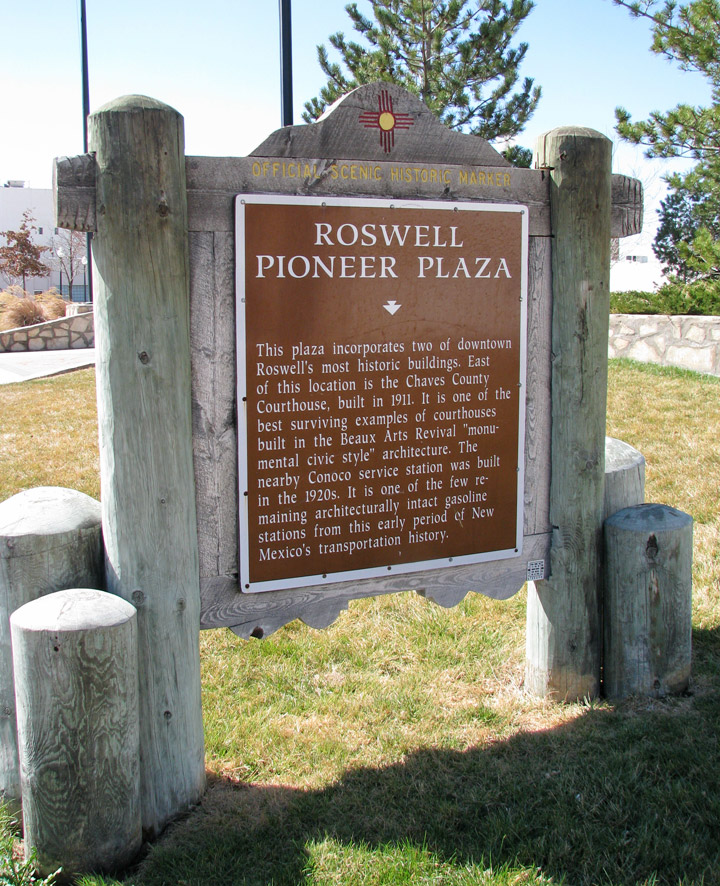 Roswell Pioneer Plaza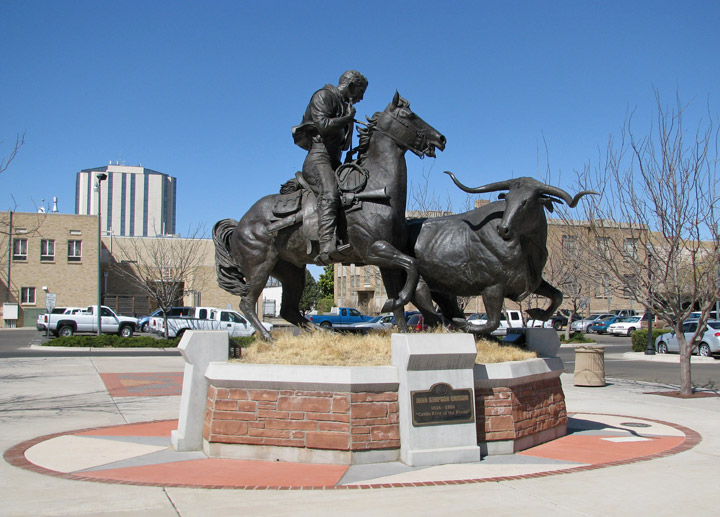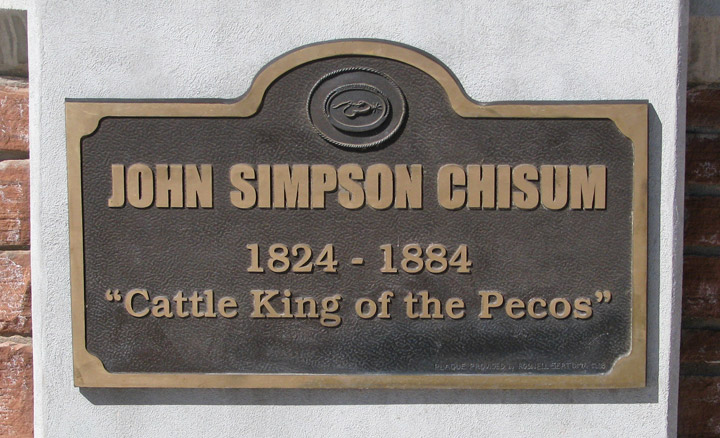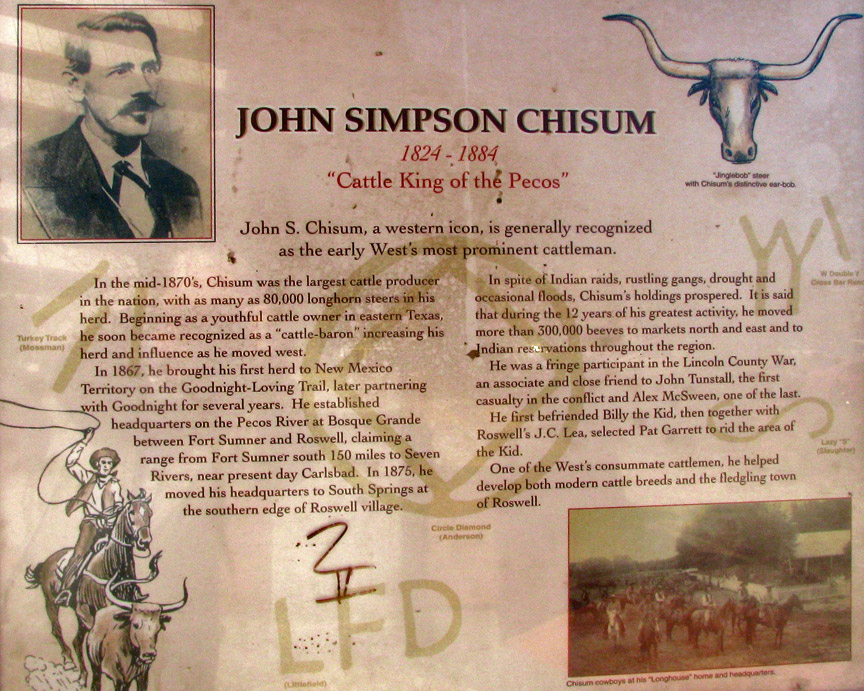 John Simpson Chisum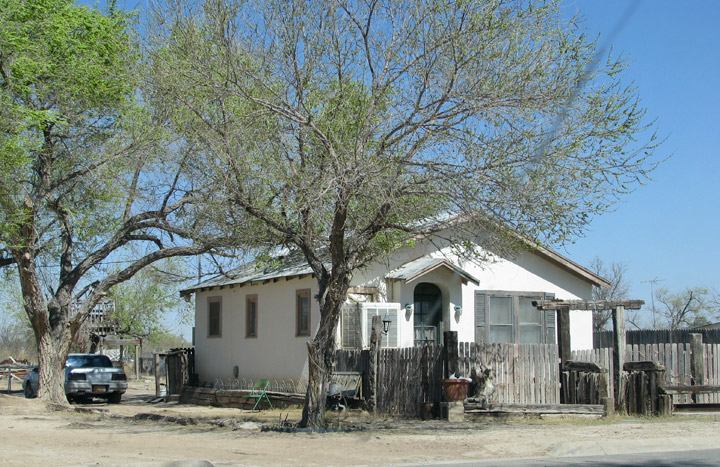 typical Roswell residence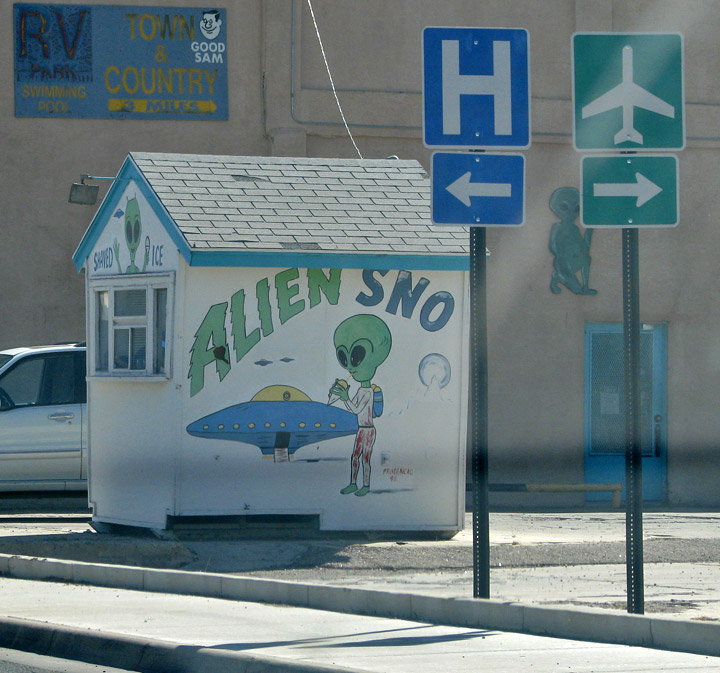 Alien Snowcones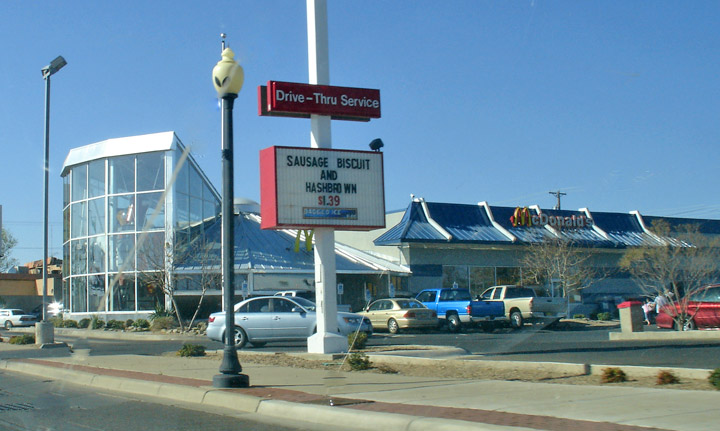 or fast food at the Disk shaped McDonalds
---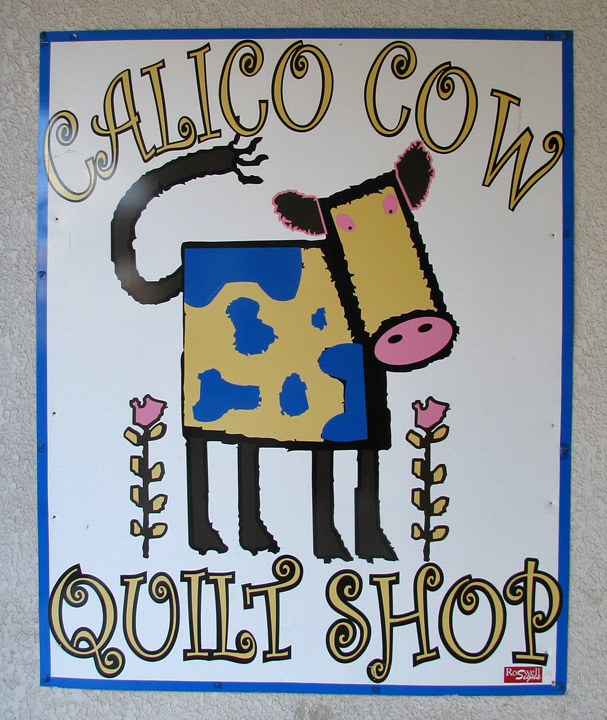 Calico Cow Quilt Shop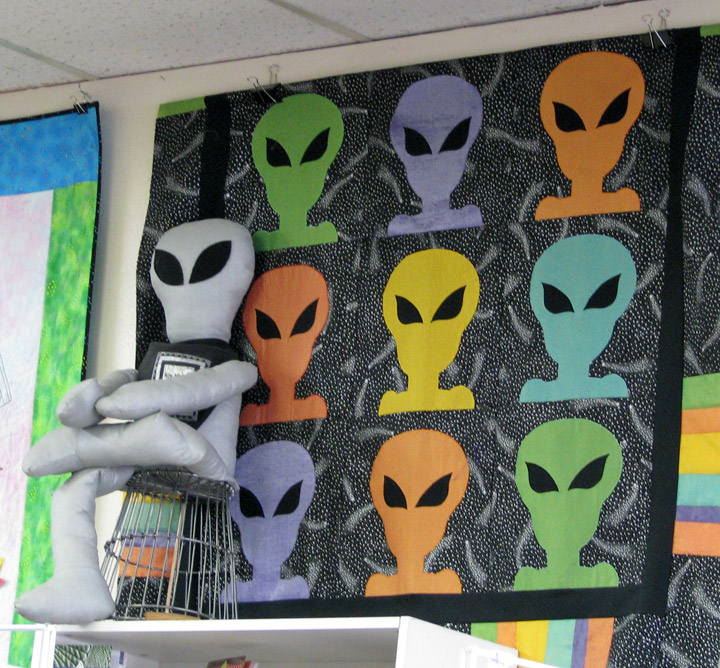 make an Alien Quilt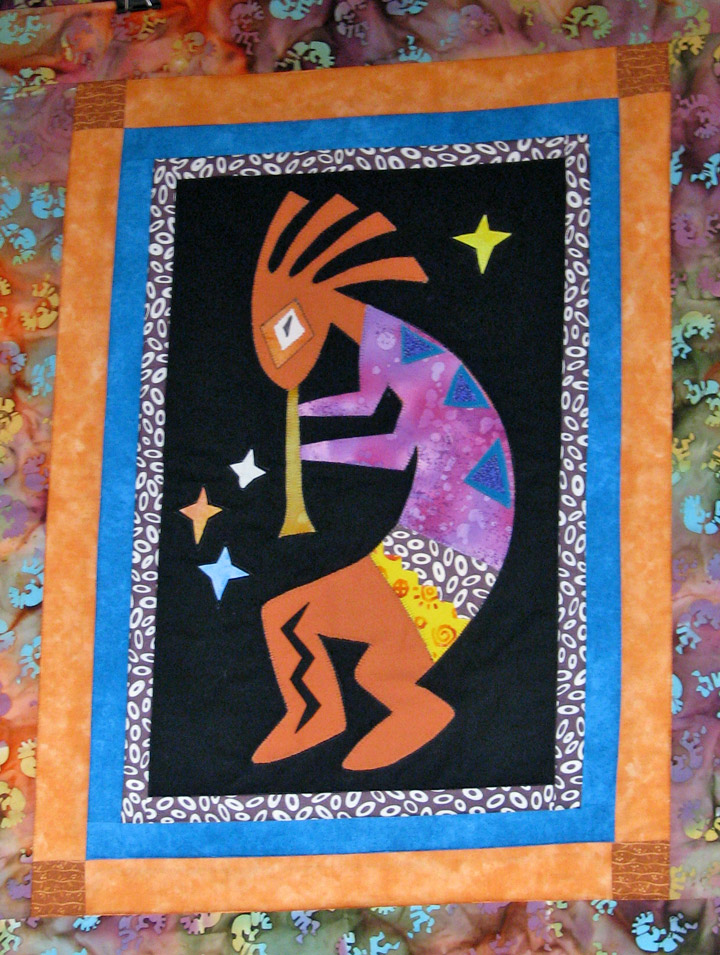 or Kokopelli Quilt
---
---