Taos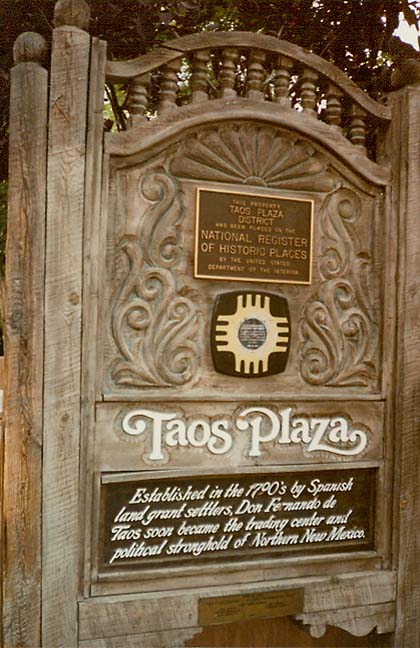 the town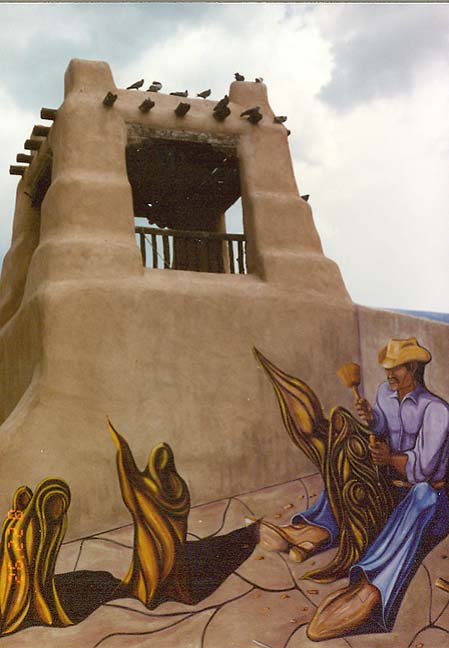 mural in town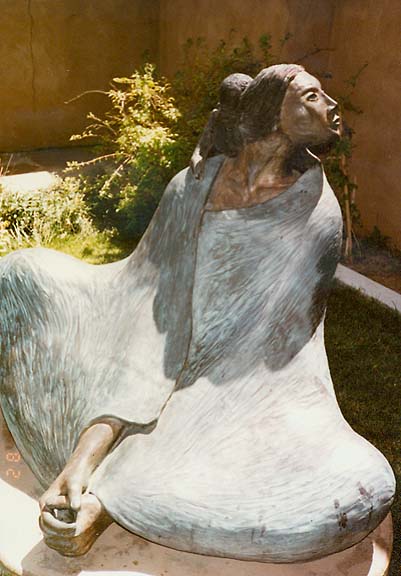 sculpture of a Native American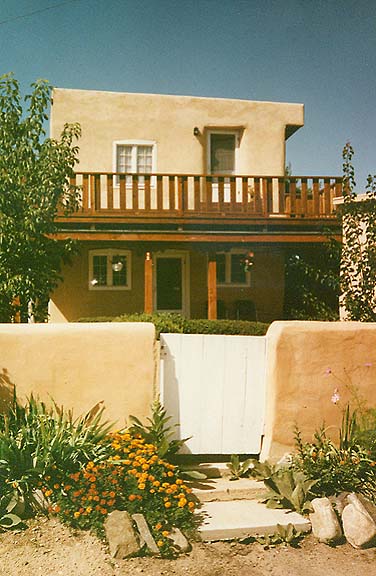 contemporary adobe dwelling
Taos, town, seat of Taos County, northern New Mexico, in the foothills of the Sangre de Cristo Mountains; incorporated 1934. It is a commercial, light manufacturing, and resort center. Manufactures include leather footwear, clothing, and wood products. Since the end of the 19th century, Taos has been an artists' colony. The many art galleries and tourist services are the largest employers in the town.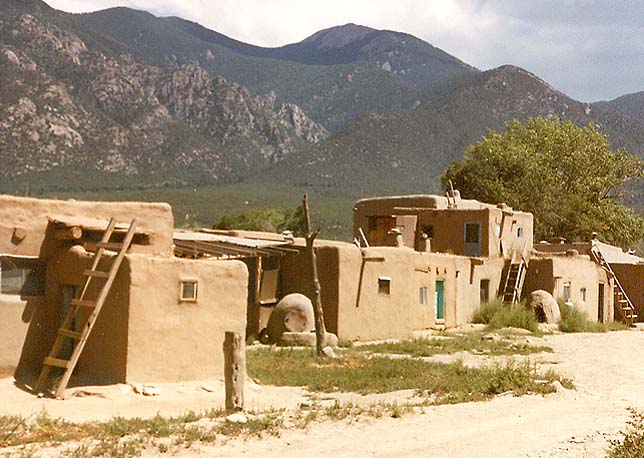 the Taos Pueblo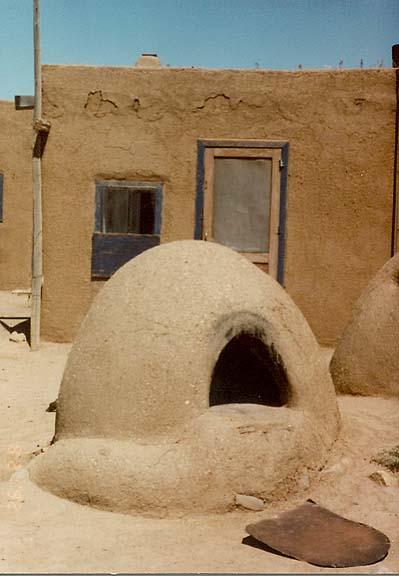 the baking oven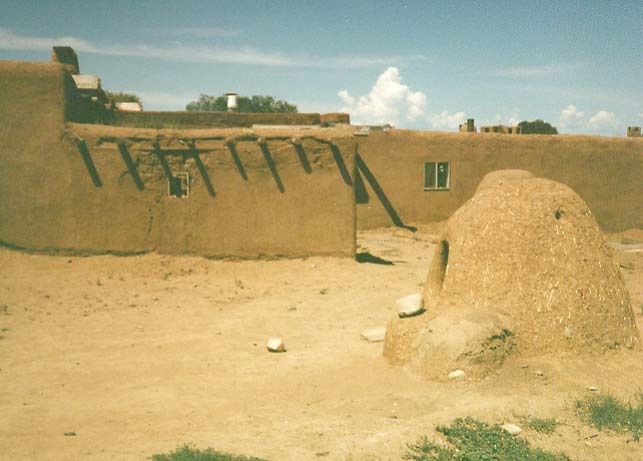 pueblo building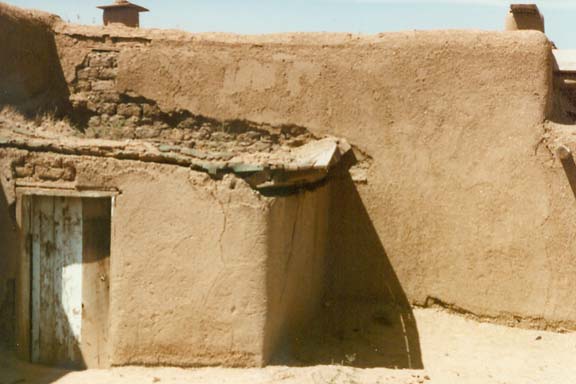 details of adobe construction

Of particular interest here is the Taos Pueblo, an ancient Native American village with multistoried adobe dwellings believed to have been occupied for at least 800 years. In the early 1990s it was inhabited by some 2100 Tiwa-speaking Pueblo, noted for their ceremonial dances. Also of note in Taos are the Millicent A. Rogers Museum, featuring displays of Native American and Hispanic art and artifacts; the Kit Carson Home and Museum, containing possessions of the American frontiersman; the Harwood Foundation Museum, with exhibits of paintings by Taos artists; and the Governor Bent Museum, with collections relating to Charles Bent, the first governor of New Mexico Territory, and to the Southwest in general. Located in the area are, San Francisco de Asis Mission Church (18th century), the D. H. Lawrence Ranch and Shrine, and ski resorts.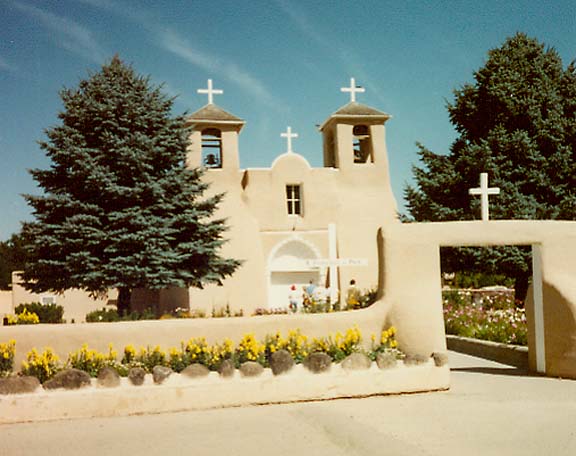 San Francisco de Asis Mission Church (18th century)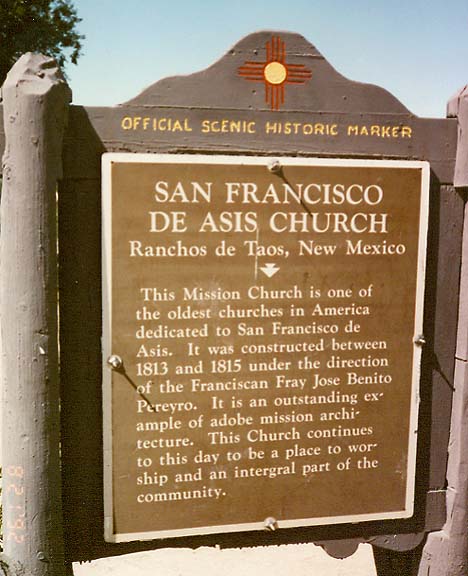 Taos was first visited by the Spanish in 1540, and by 1615 a substantial Spanish colony was situated here. The Spanish were driven out in the Pueblo revolt of 1680 but returned around 1696. By the early 19th century, Taos was a gathering place for trappers, miners, and traders. The community passed to the United States in 1846, and the following year Governor Bent was killed in a revolt by Native Americans. Population 3,369 (1980); 4,065 (1990); 5,389 (1998 estimate).
Text from Microsoft Encarta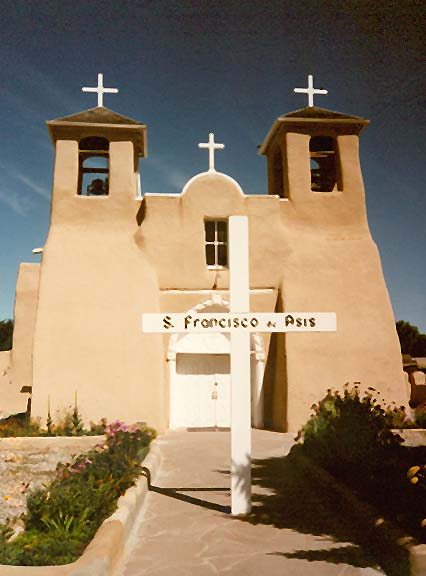 San Francisco de Asis Mission Church (18th century)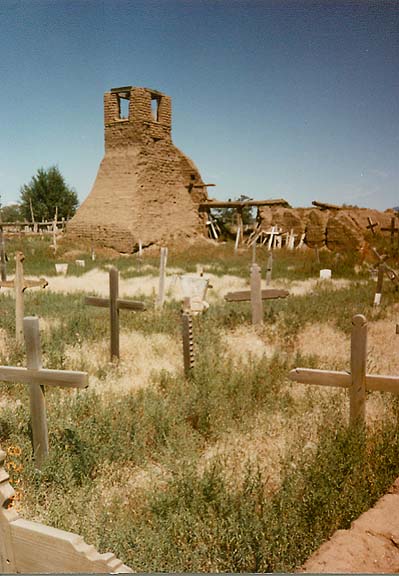 graveyard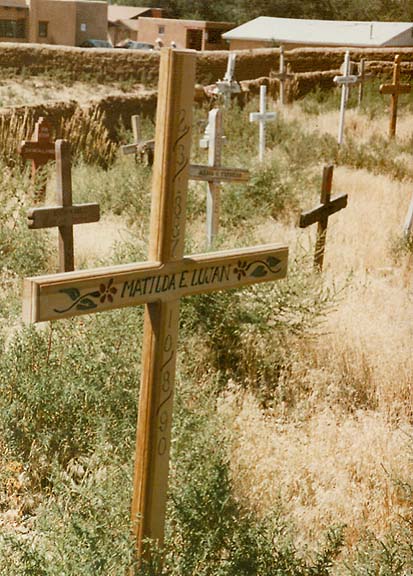 grave marker for "Matilda"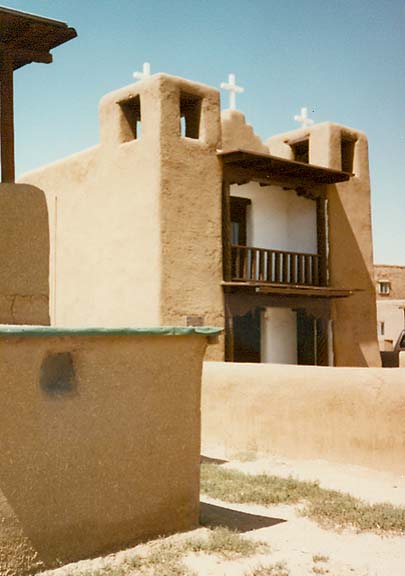 rear of the church
abandoned out building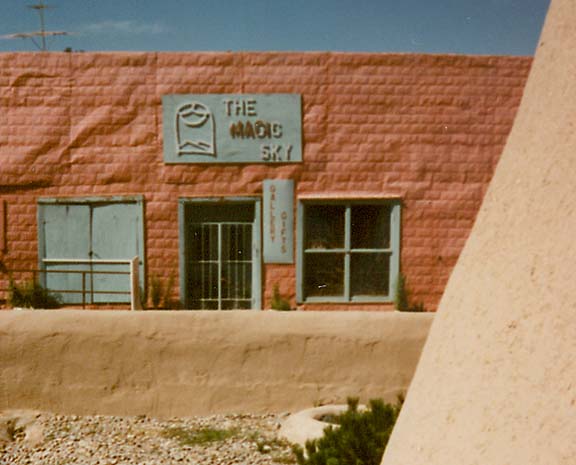 "Magic Sky" a former business
Photos from the Santa Fe Indian Market

Photos redone in HD from negatives