Aztec Ruins National Monument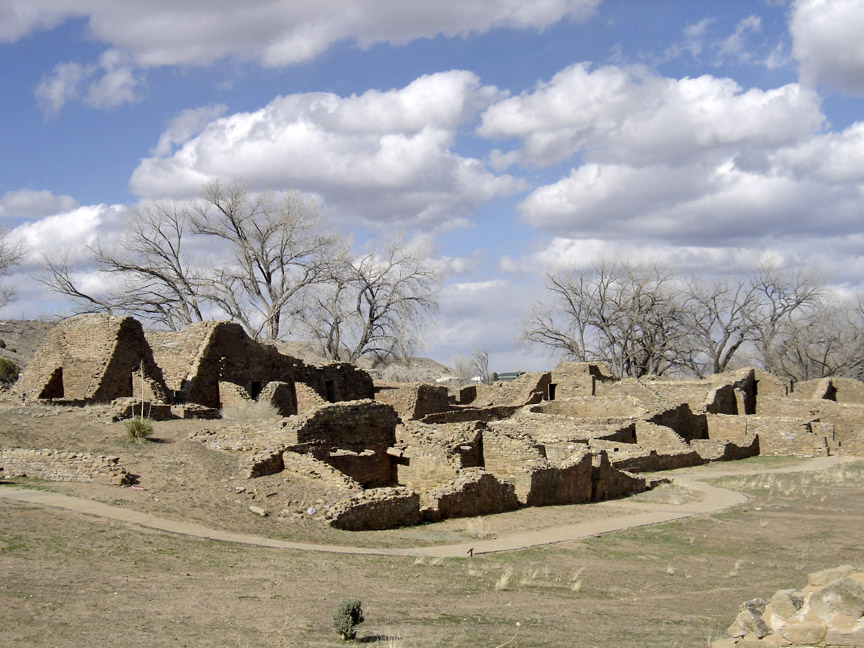 Aztec Ruins National Monument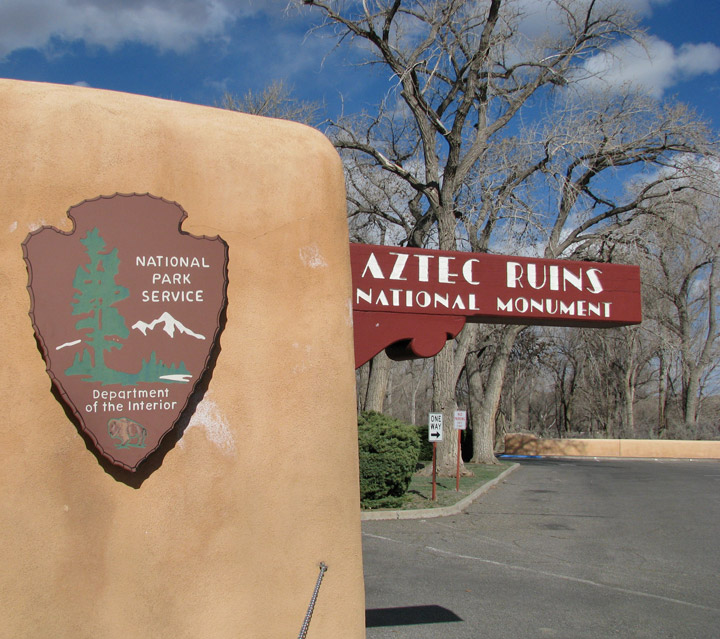 The Aztec Ruins National Monument preserves ancestral Pueblo structures in north-western New Mexico, United States, located close to the town of Aztec and northeast of Farmington, near the Animas River. Salmon Ruins and Heritage Park, with more ancestral Pueblo structures, lies a short distance to the south, just west of Bloomfield and near the San Juan River.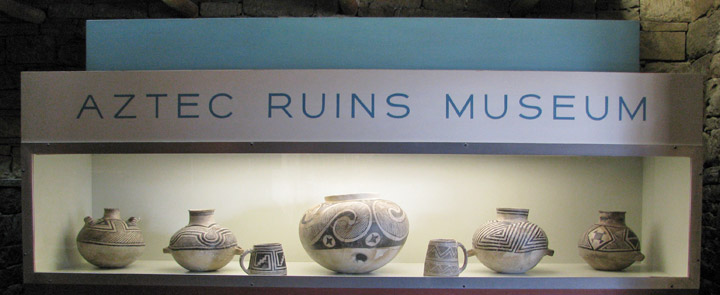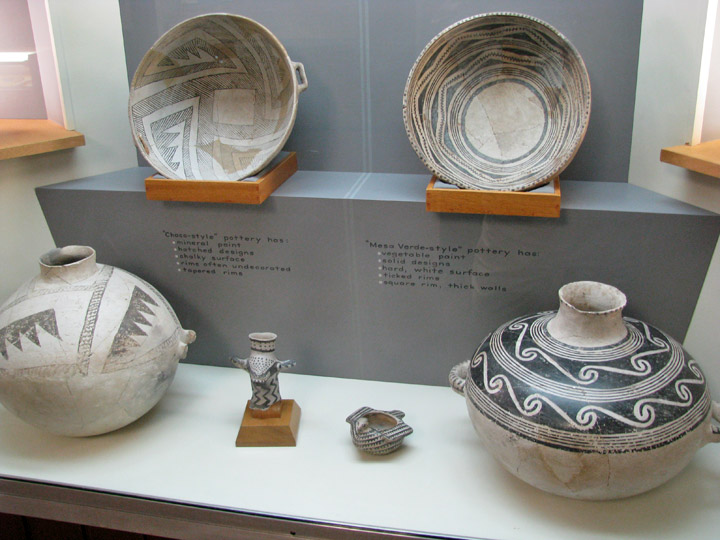 pueblo pottery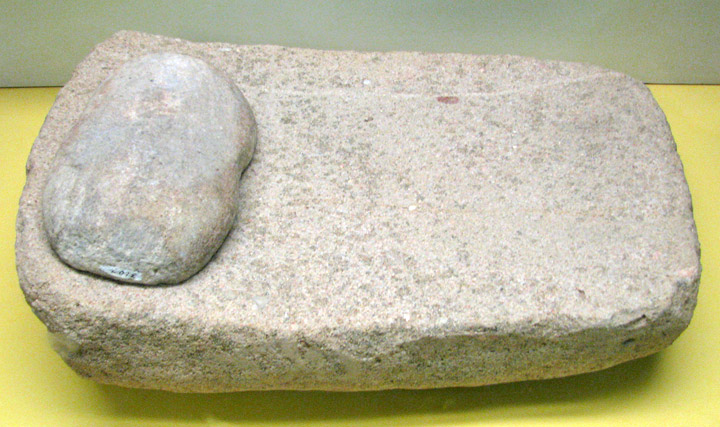 mono and metate for grinding grain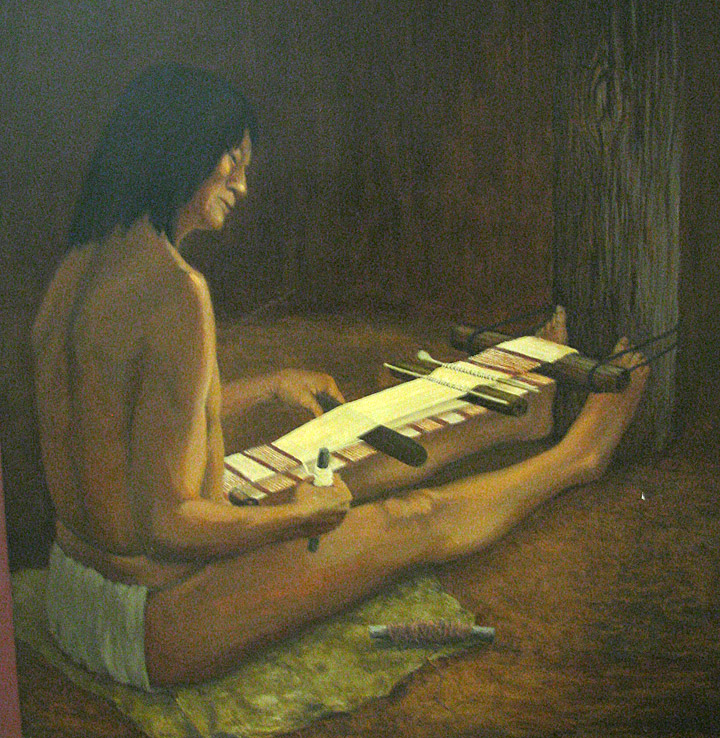 backstrap loom for weaving

The buildings date back to the 11th to 13th centuries, and the misnomer attributing them to the Aztec civilization can be traced back to early American settlers in the mid-19th century.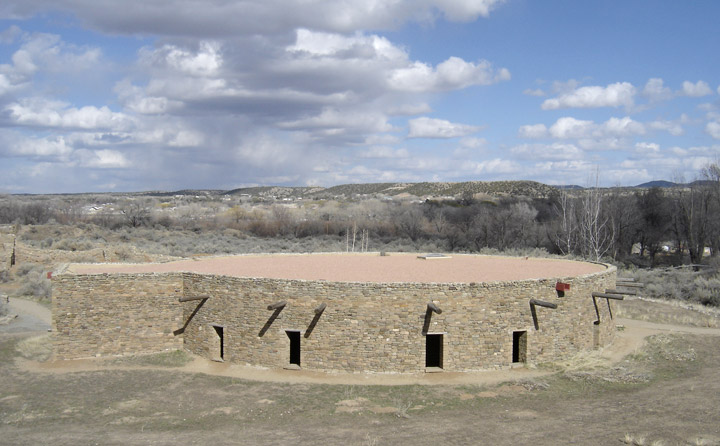 restored Kiva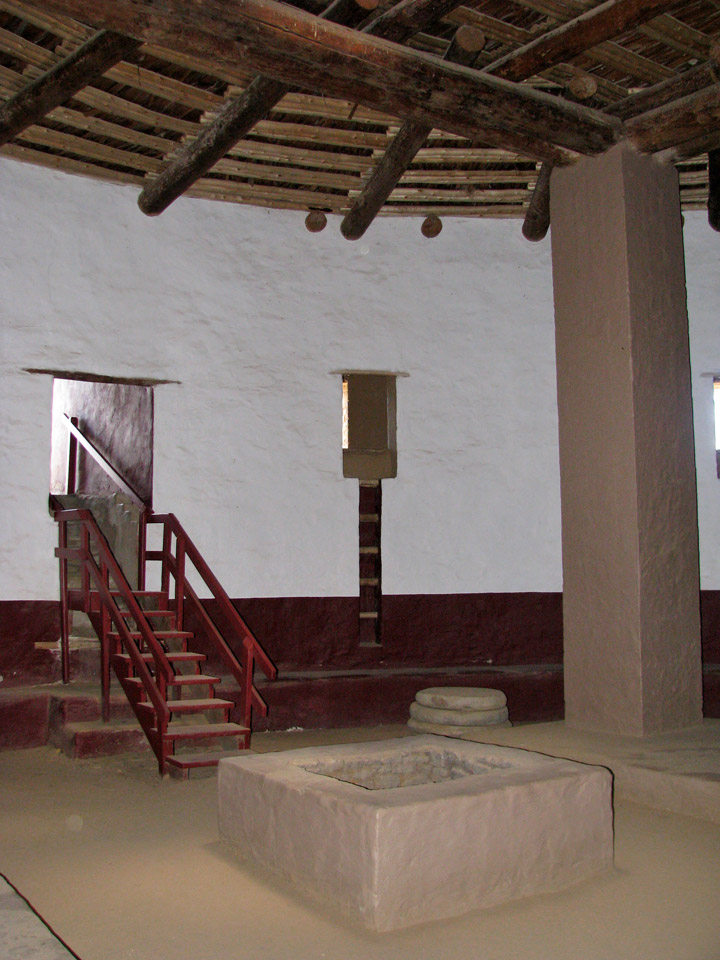 Kiva interior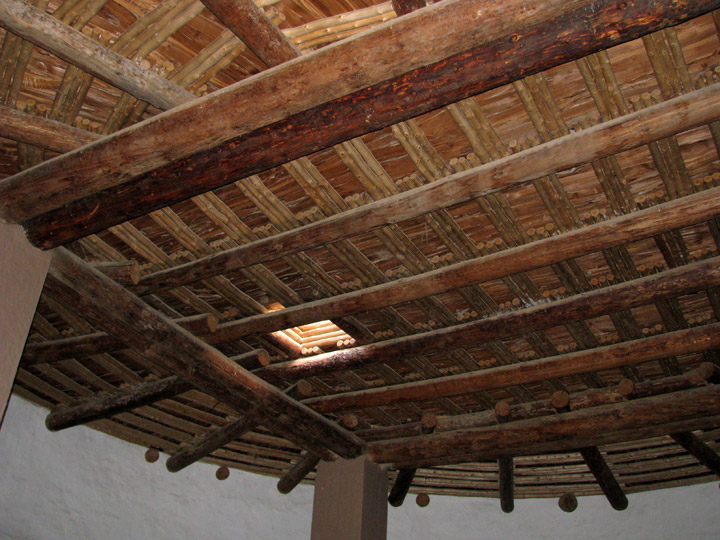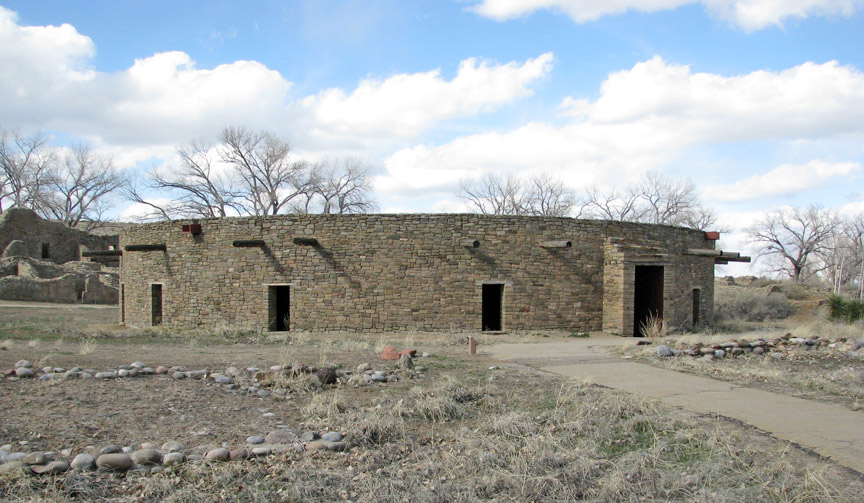 The site was declared "Aztec Ruin National Monument" on January 24, 1923, and with a boundary change it was renamed "Ruins" on July 2, 1928. As an historical property of the National Park Service the National Monument was administratively listed on the National Register of Historic Places on October 15, 1966. Aztec Ruins was added to the UNESCO list of World Heritage Sites, as part of the Chaco Culture National Historical Park, on December 8, 1987.
Text from Wikipedia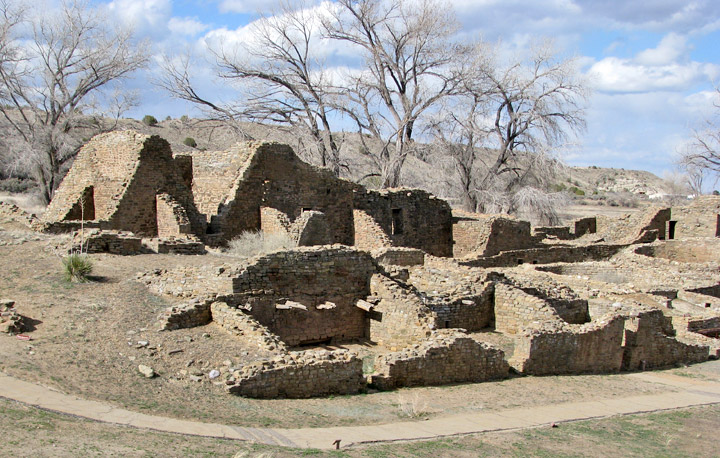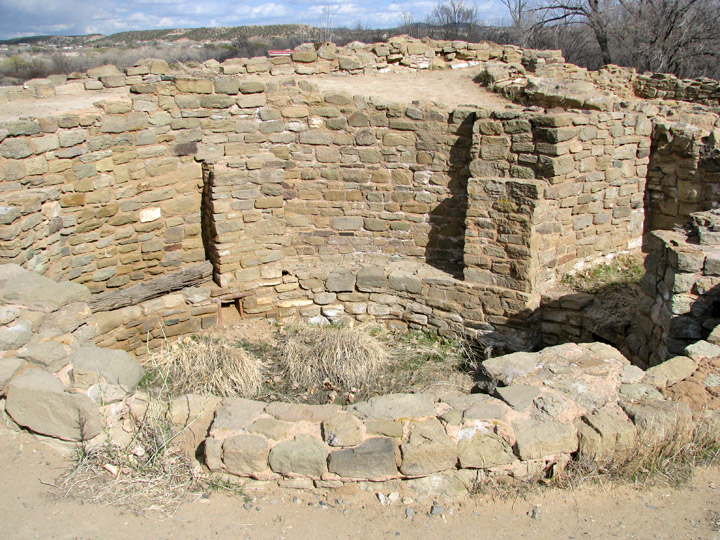 Kiva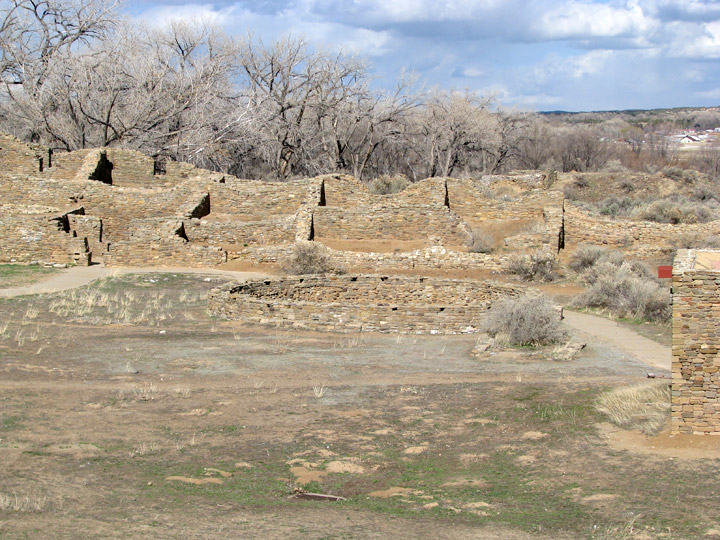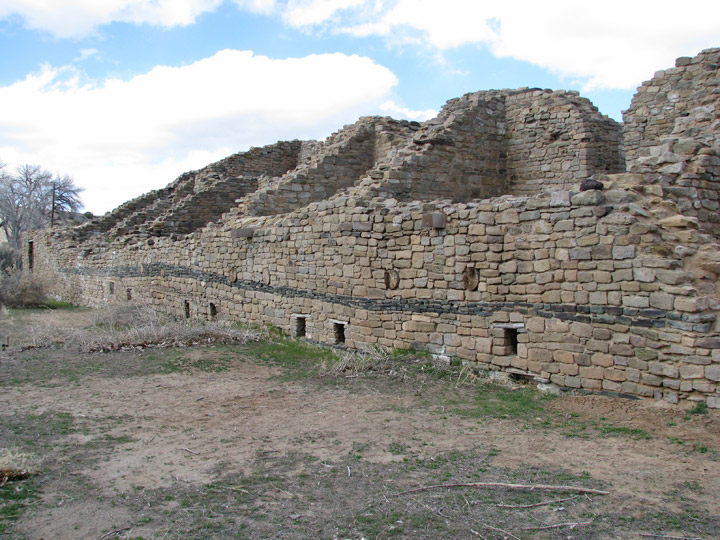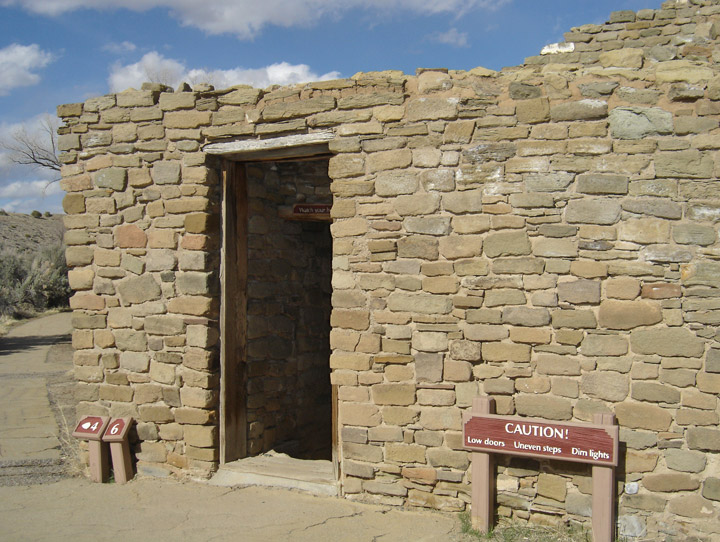 passageway to the interior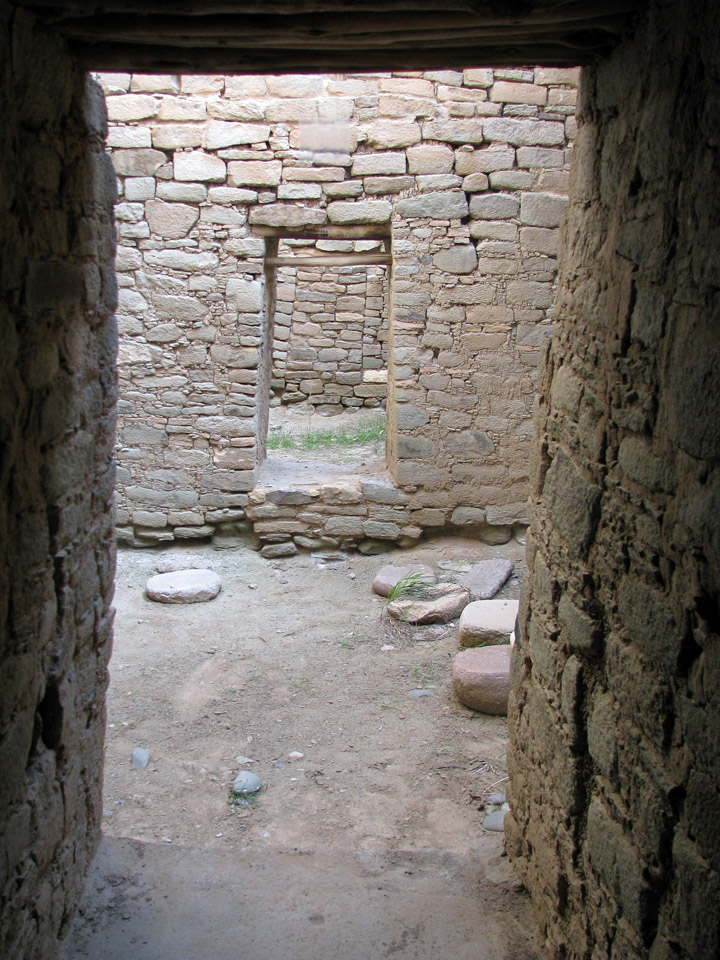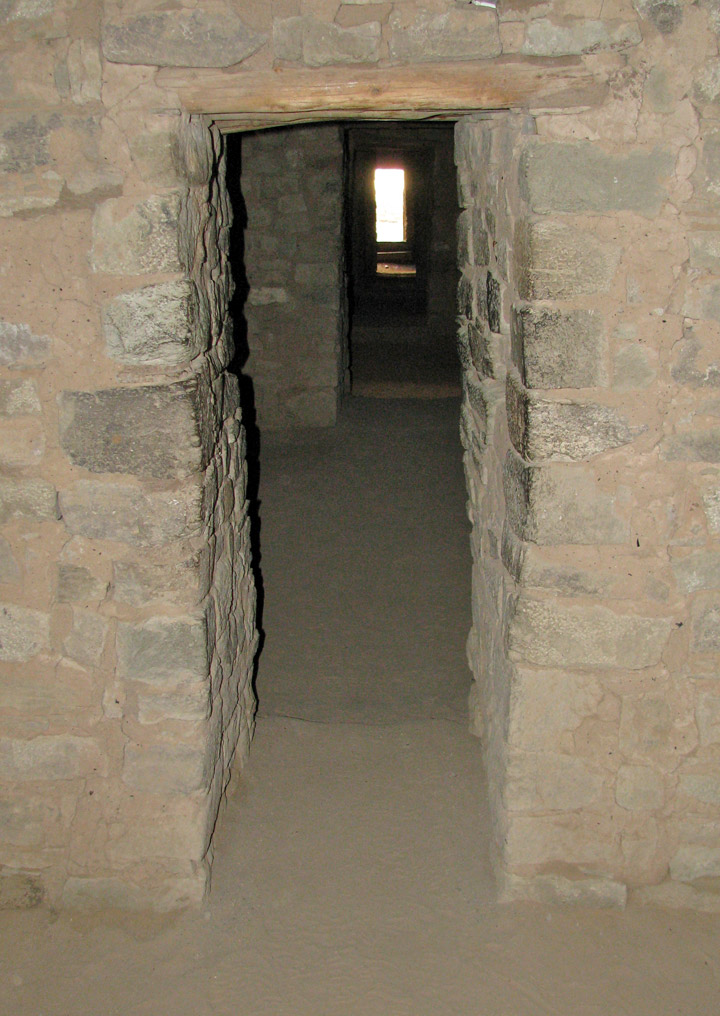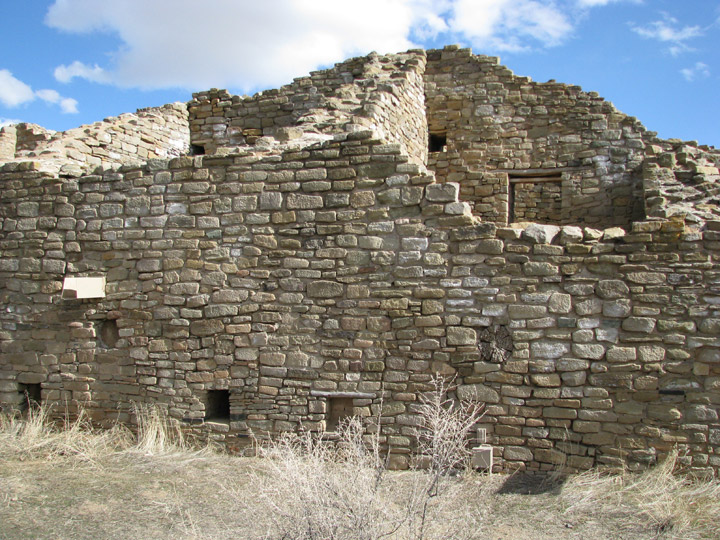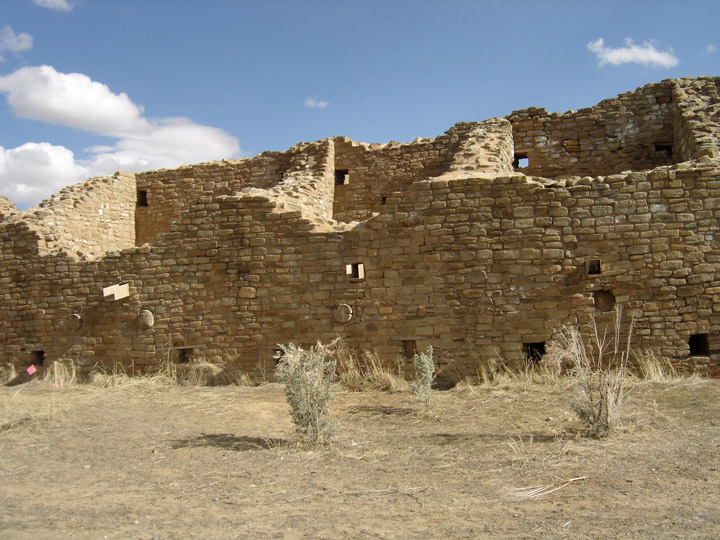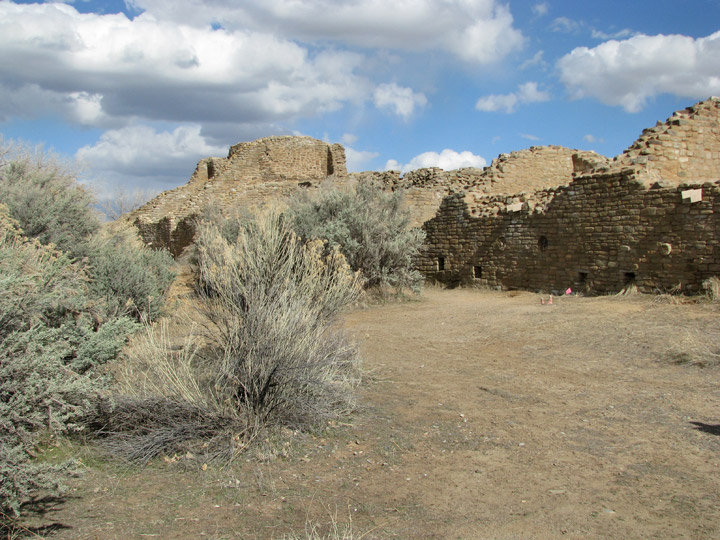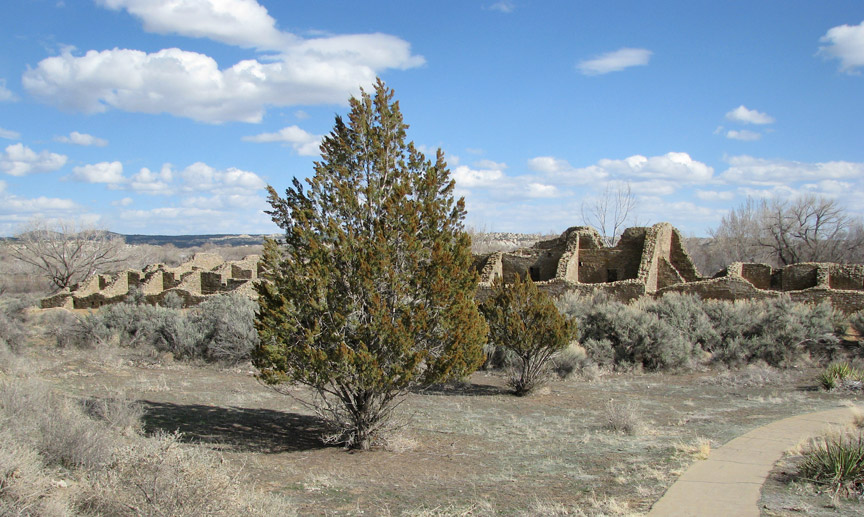 ---
---