Kohler-Andrae State Park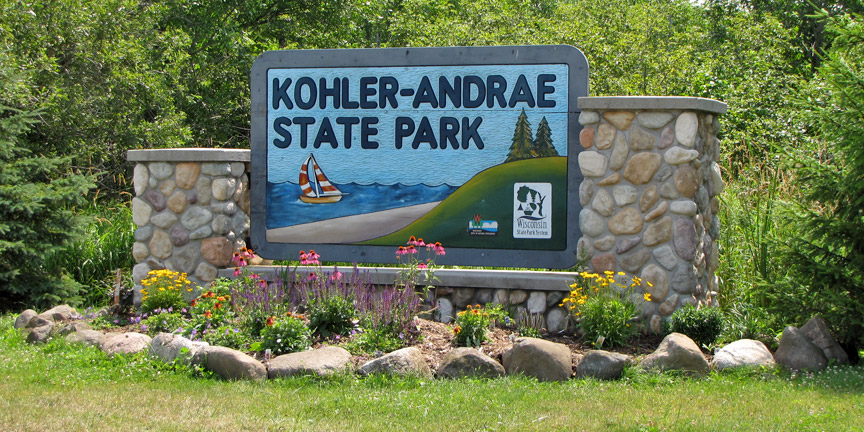 Kohler-Andrae State Park
Kohler-Andrae State Park comprises two adjacent Wisconsin state parks located in the town of Wilson, a few miles south of the city of Sheboygan. They are managed as one unit. Terry Andrae State Park, established in 1927, and John Michael Kohler State Park, established in 1966, total 988 acres (4.00 km2). The parks contain over two miles (3 km) of beaches and sand dunes along the shore of Lake Michigan, with woods and wetlands away from the water. The Black River flows through the parks. The park protects threatened plants.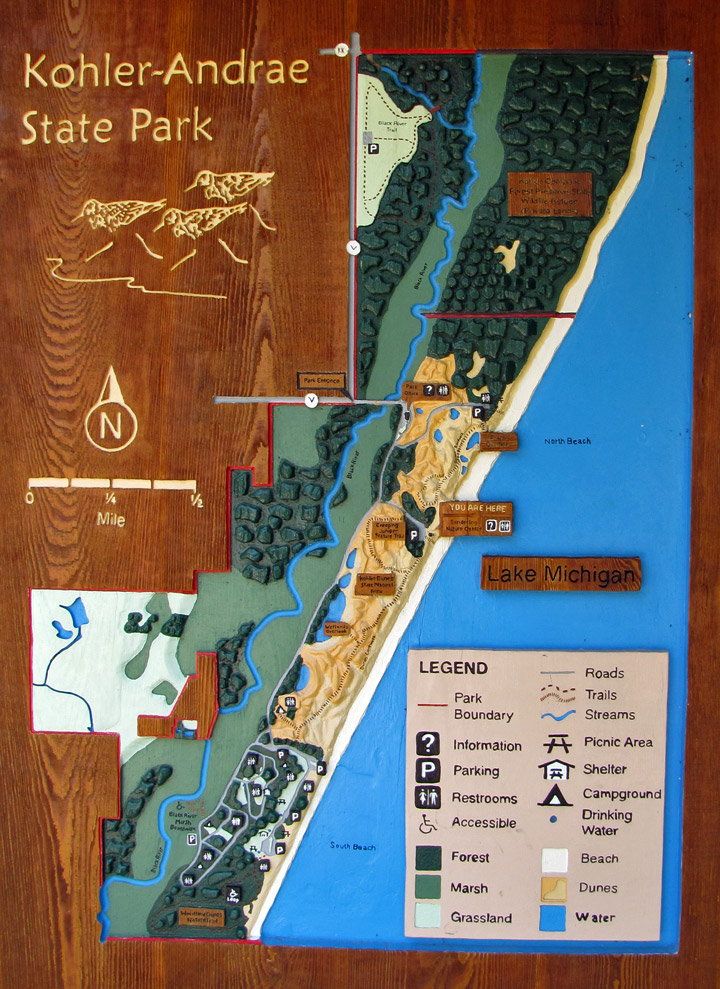 The land which is now Terry Andrae State Park is sandy, so it could not be used by early European immigrants for growing crops or grazing cattle. Frank Theodore (Terry) Andrae was the president of Milwaukee's Julius Andrae and Sons' Electric Supply Company. He purchased 92 acres (37 ha) in 1924 from a retired fisherman and later added another 30 acres (12 ha). He built a two-story house which overlooked Lake Michigan in the present campgrounds. This, their second house, was used to entertain guests. Mrs. Andrae hired forestry consultants to reforest their property. After Mr. Andrae died in 1927, Elsbeth Andrae donated the 122 acres (49 ha) to the State of Wisconsin in memory of her husband Terry. Terry Andrae State Park opened in 1928.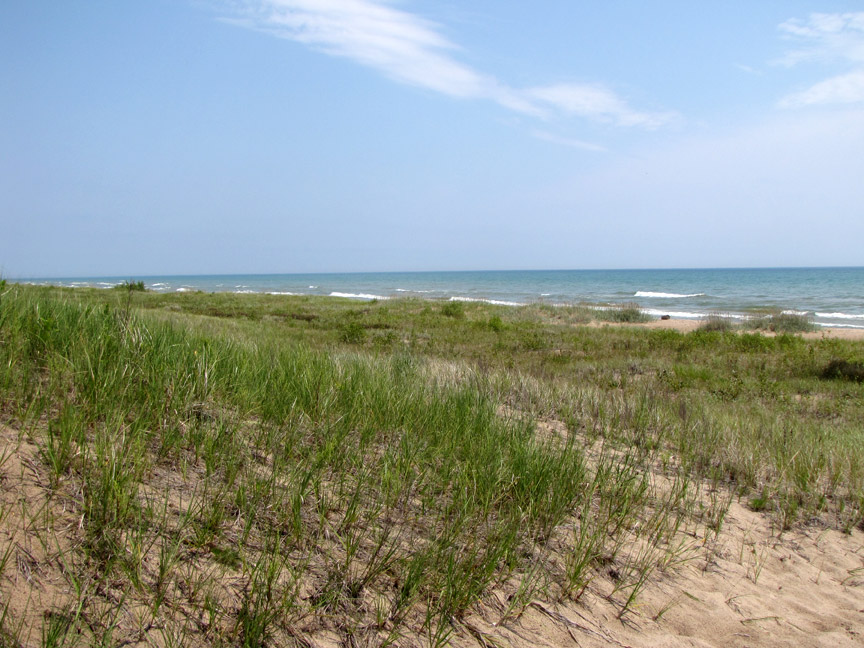 Lake Michigan shore
In April 1966, Kohler Company donated 280 acres (110 ha) immediately north of Terry Andrae State Park to the state of Wisconsin. It was named John Michael Kohler State Park in memory of the founder of the company.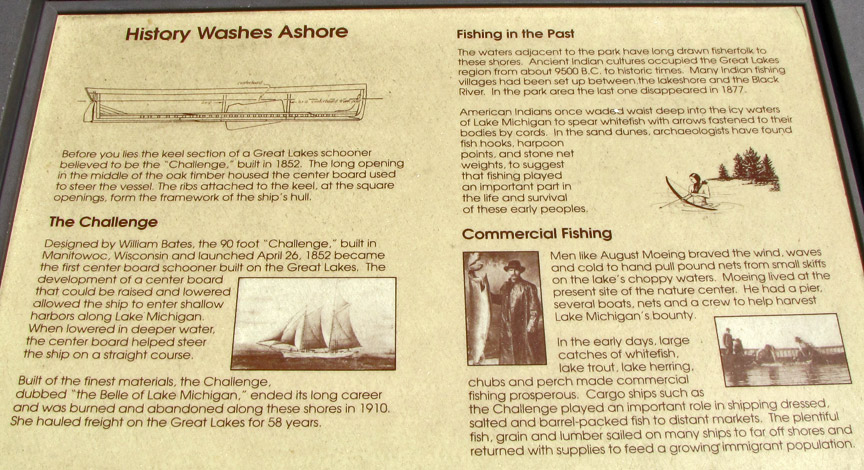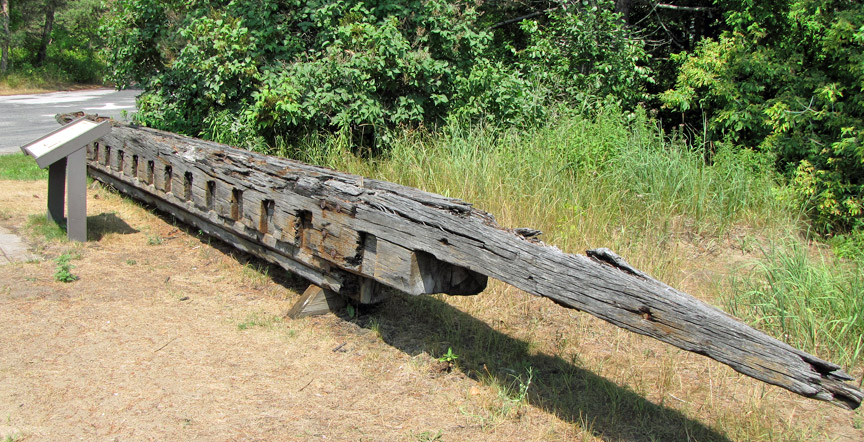 remnants of the "Challenge"
The 402 acres (163 ha) were expanded to almost 1,000 acres (4.0 km2) by acquisitions of neighboring properties. Although the two units are considered separate adjacent properties, they are managed as a single unit by the Wisconsin Department of Natural Resources. A citizen's support group called Friends of Kohler-Andrae State Park was formed in 1987 to raise funds which are used for nature programming and development projects such as a handicap-accessible cabin.
Text from Wikipedia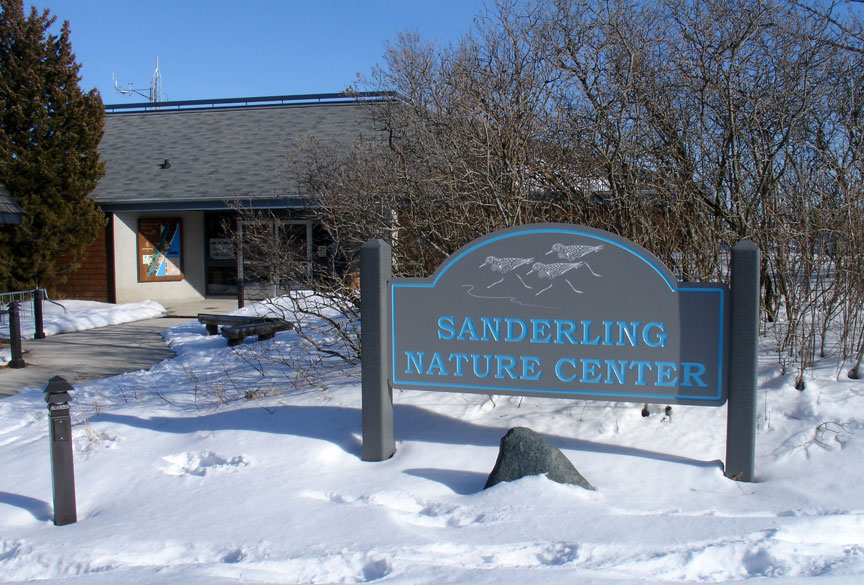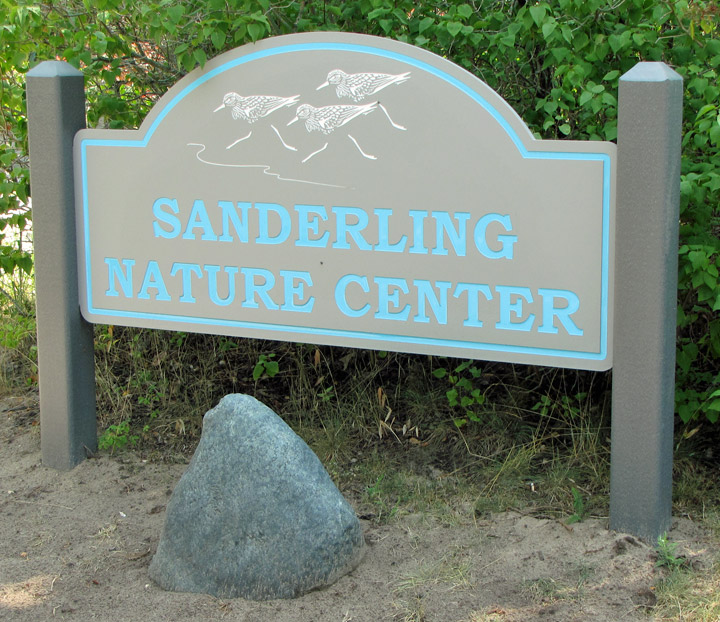 Sanderling Nature Center
---
---