Bernard Schwartz house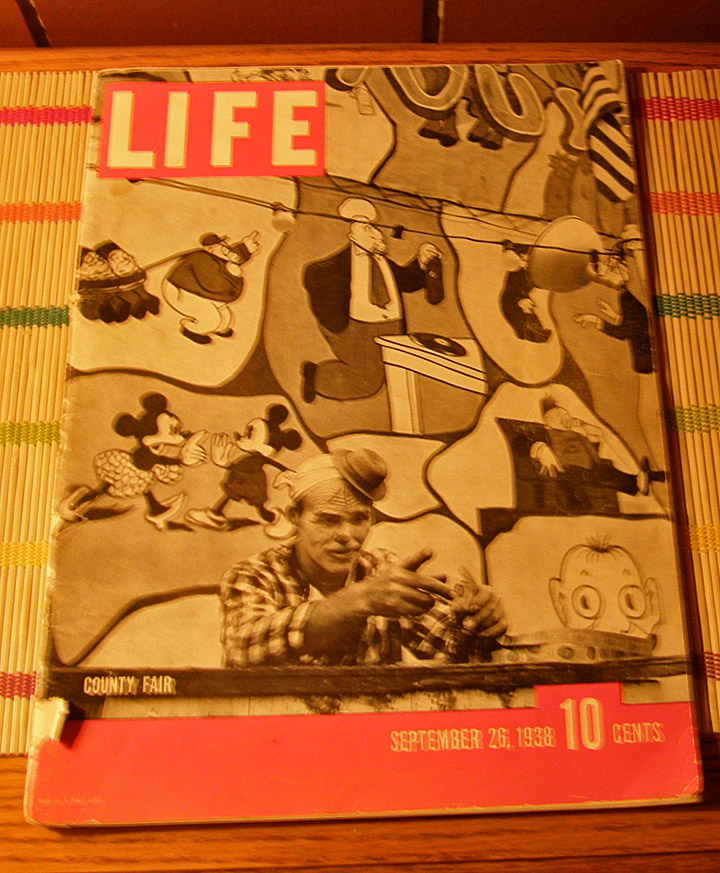 the September 26, 1938 issue of Life magazine
In 1938 LIFE magazine commissioned Frank Lloyd Wright to design a dream home for an American family of median income. The result was a Usonian house, an enduring model of modest-sized residential architecture.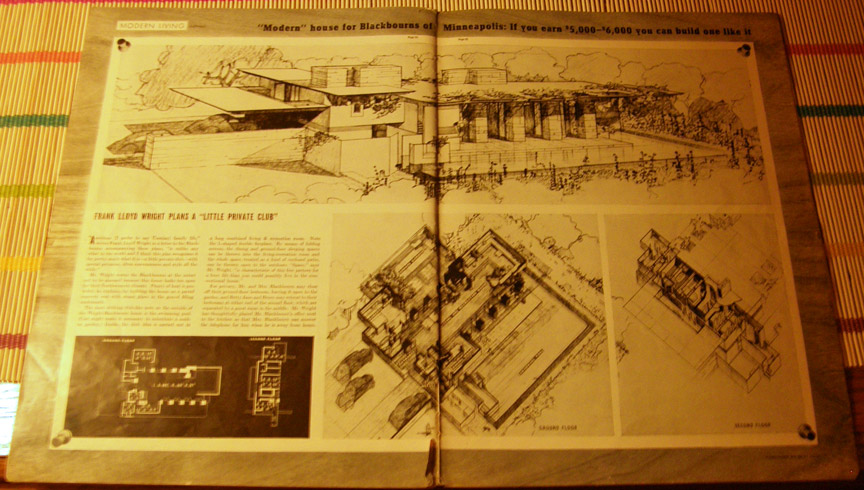 Frank Lloyd Wright's, "A Little Private Club"
Two Rivers, Wisconsin business man, Bernard Schwartz, read a Time magazine cover story on Frank Lloyd Wright. Schwartz then saw Wright's Usonian house plans he entered in LIFE and was determined to have the "dream house" he had seen.

Schwartz Manufacturing Company, Bernard Schwartz's business
Wright obliged by expanding on the LIFE magazine design, tailoring it to the larger more private lot Schwartz had in Two Rivers.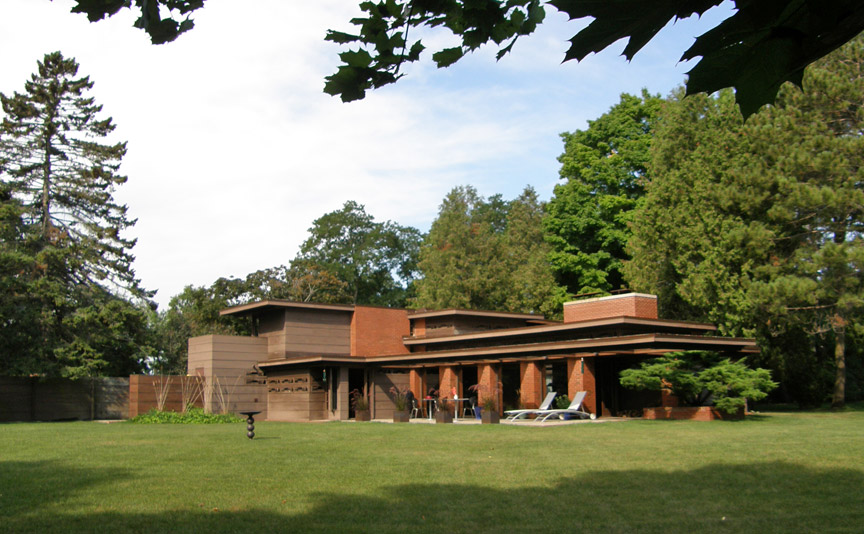 Schwartz was thrilled with his home which was created from tide-water Cypress, red concrete floors and brick.
Text from Google Earth Community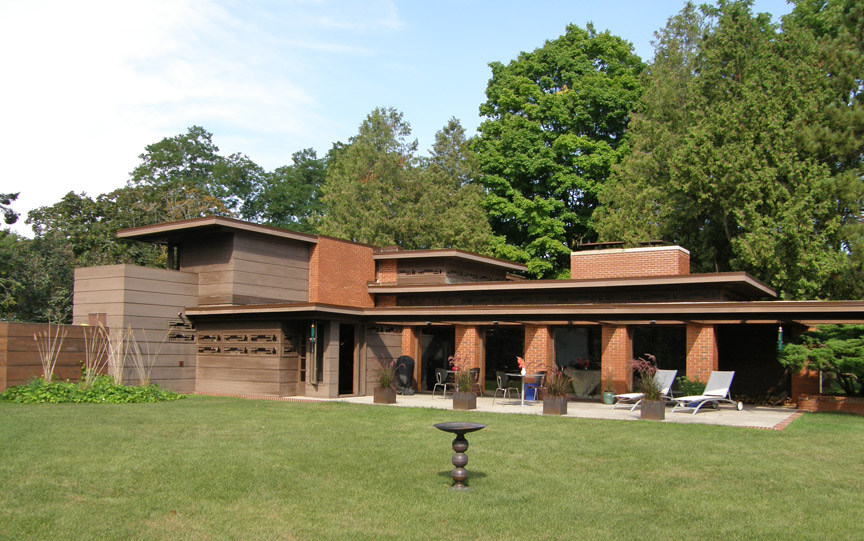 More Photos of the House and the Grounds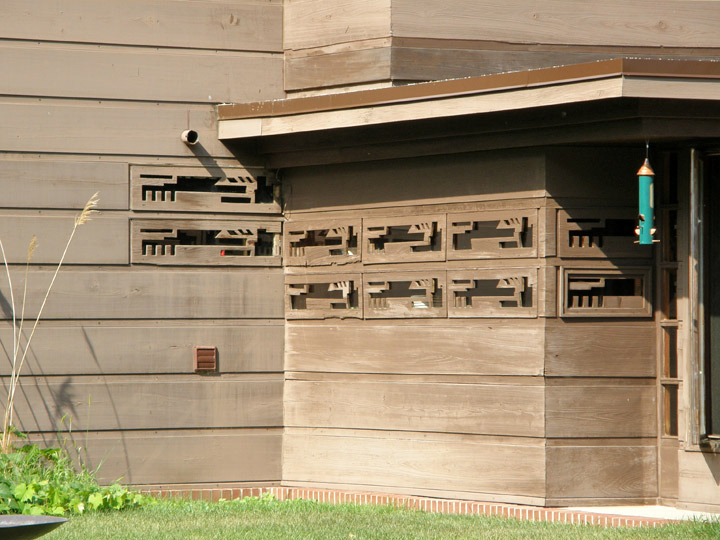 the Frank Lloyd Wright designed shutters on the kitchen and Dining area windows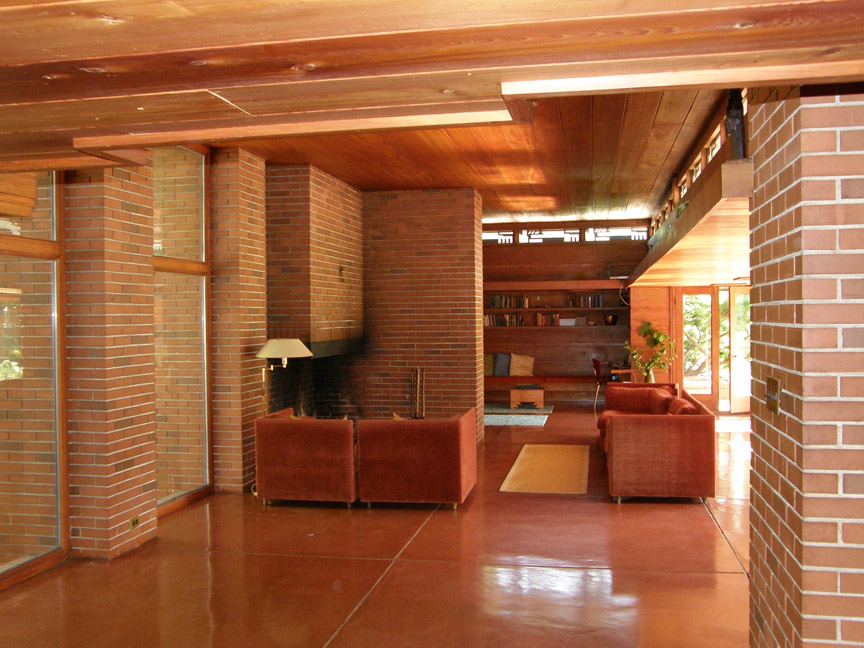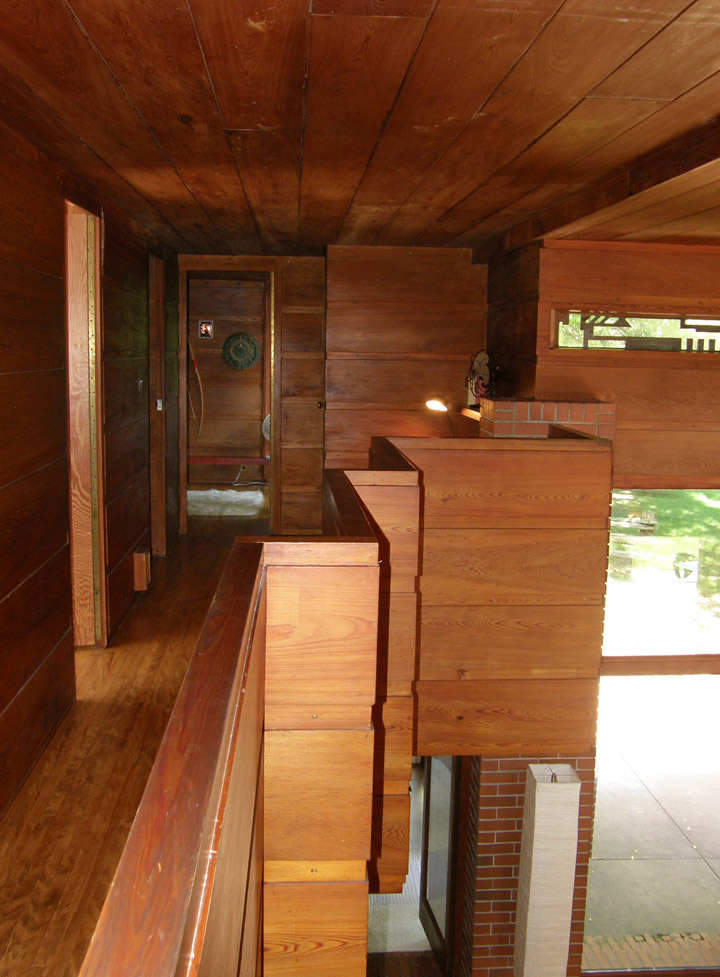 Upper Level walkway
---
---