Castell Henllys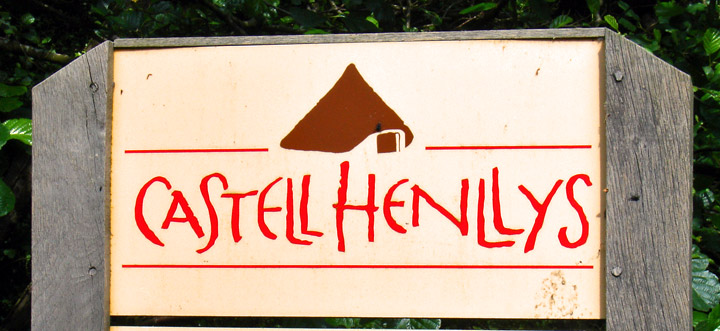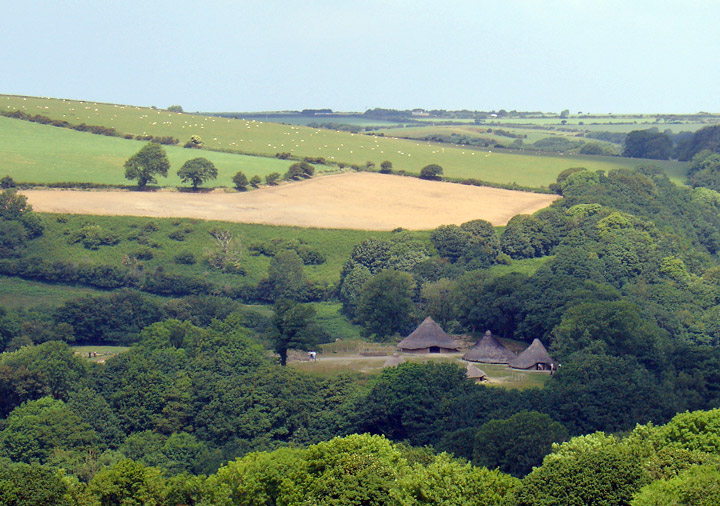 view of the hill fort
Situated between Newport and Cardigan, Castell Henllys is an Iron Age inland promontory fort, which has been excavated for over 20 years. In fact. the site is one of the most intensively studied hill forts in Britain and has a continuing programme of research and excavation, run to train the archaeology students at York University.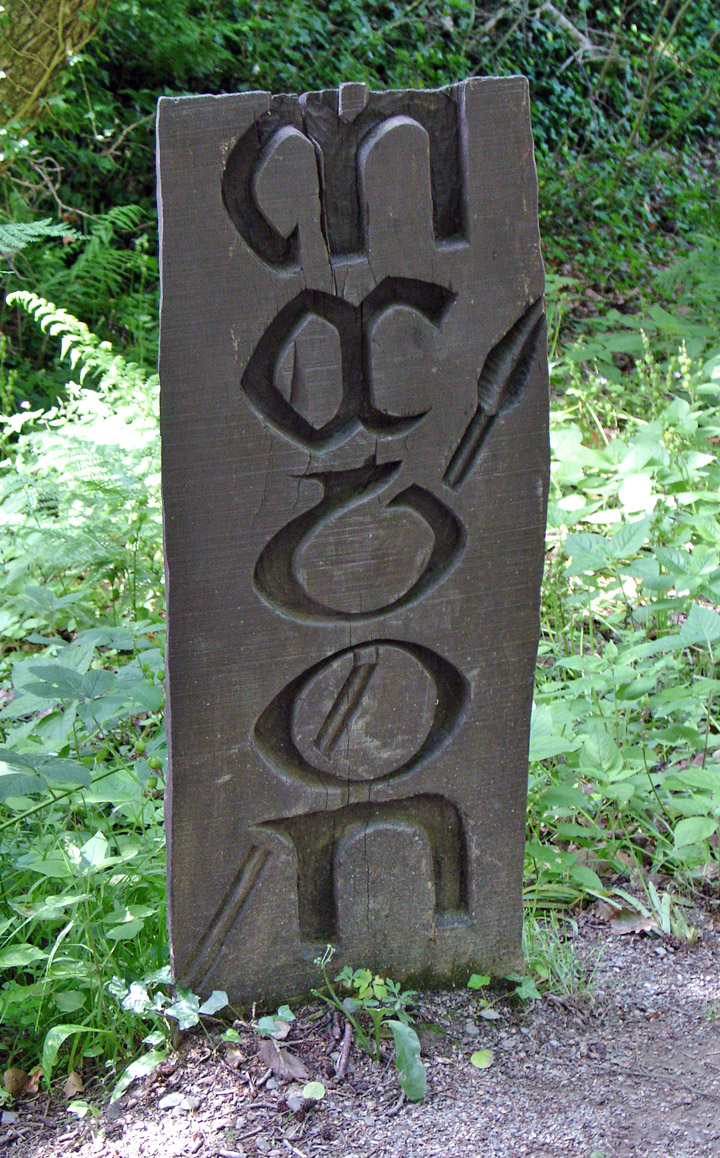 The hill fort consists of a natural headland with steep scarps to the east. south and west, augmented by a bank. To the north of the site. where the entrance was, there are significant earthworks in the shape of several ditches and banks. Inside these fortifications. archaeologists have found evidence for numerous Iron Age roundhouses dating to between 500 and 100 BC. Adjacent to the fort they discovered a farmstead settlement. which is believed to have been occupied throughout the Romano- British period.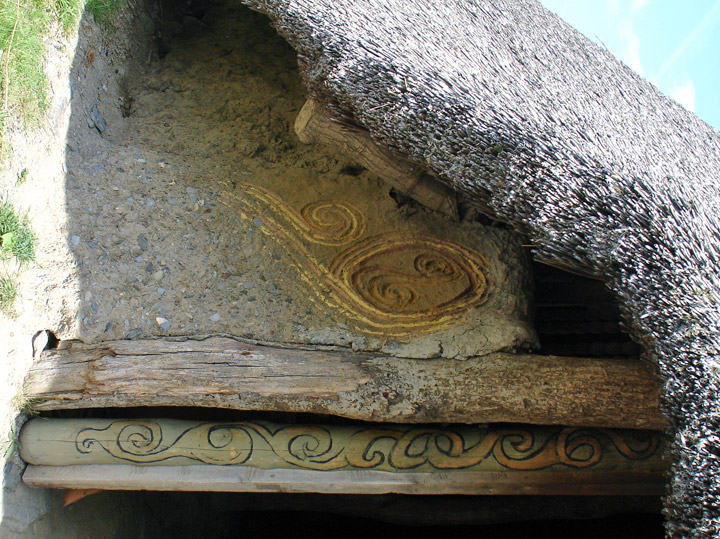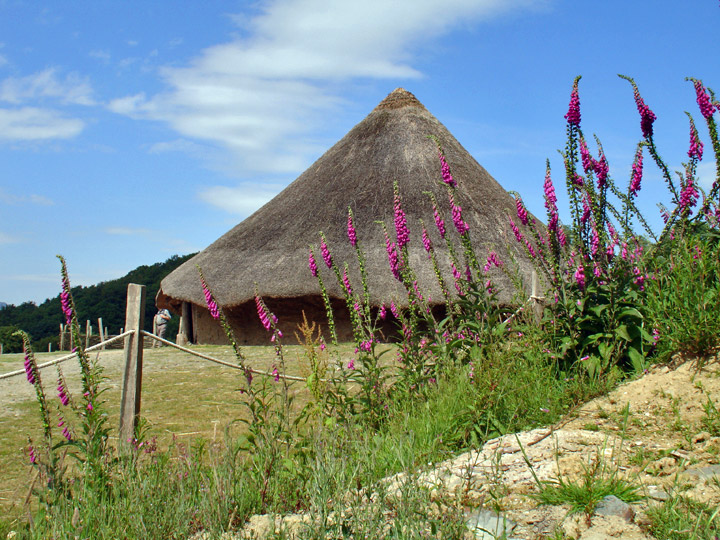 recreated roundhouse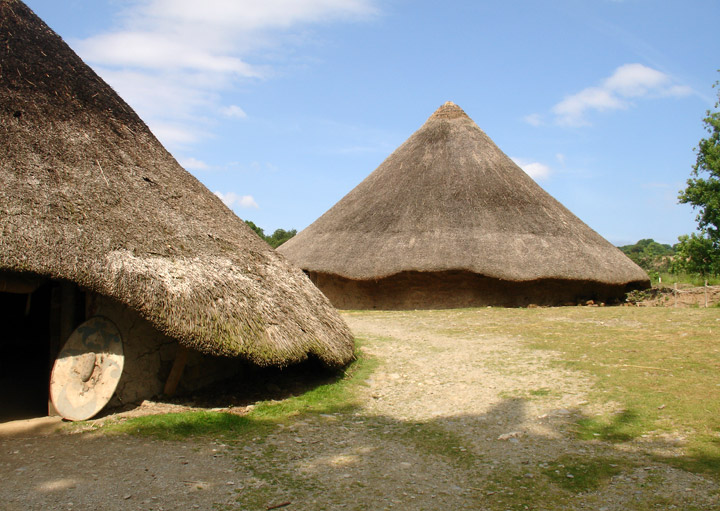 More Photos of the Roundhouses
There are a large number of Iron Age hill forts in West Wales. These are generally much smaller than their counterparts in England. Castell Henllys covers an area of less than half a hectare (just over one acre). compared to 19 hectares (47) acres at Maiden Castle in Dorset. for example.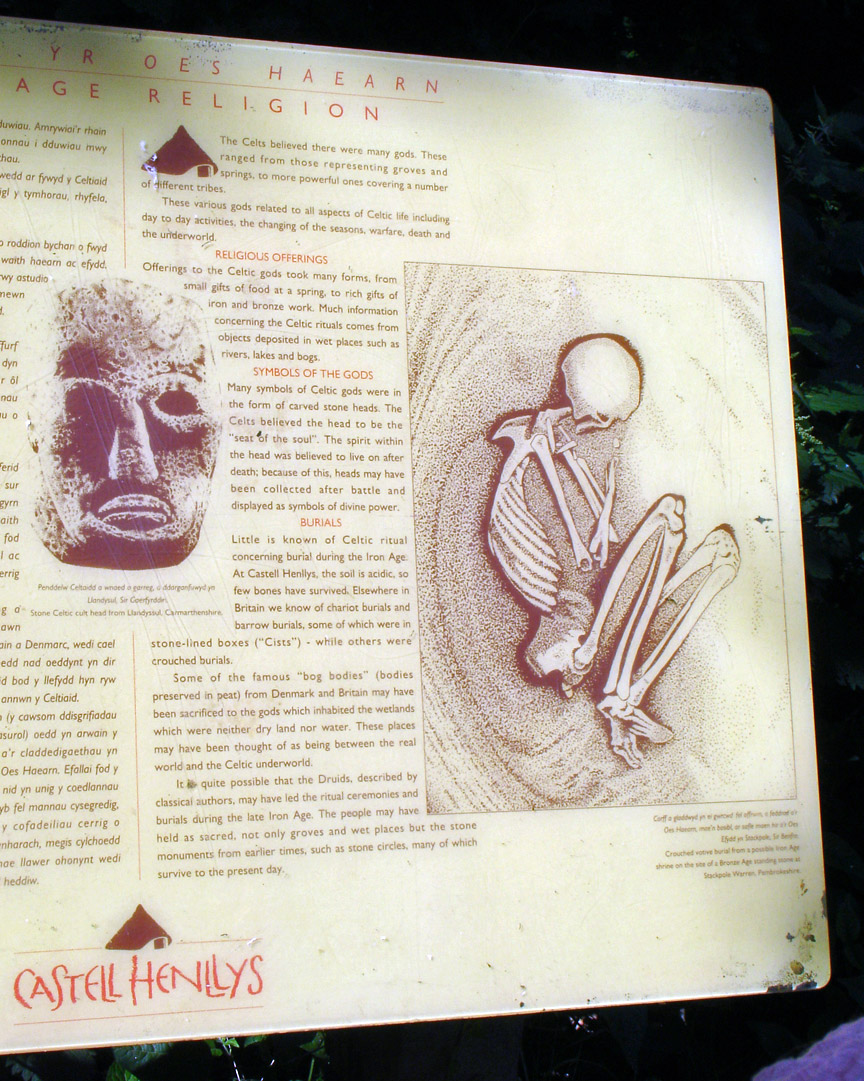 Religion of the iron Age inhabitants
Hill forts such as Castell Henllys were probably home to a community of extended families, maybe up to 150 people. and building and maintaining the site would have been a big commitment for the inhabitants. Excavation of the defenses has shown how massive and complex they were, particularly at the gateway end, going through many phases of rebuilding and construction. This may show that Welsh Iron Age society was violent, and that's why so many communities were prepared to invest in hill forts. A large slingshot hoard — a rare find for Britain — was discovered behind the rampart at Castell Henllys. suggesting the defenses were ready for use. Alternatively, or additionally, it might suggest that these hill forts were high-status sites. where the inhabitants used the massive and elaborate defenses to demonstrate to observers that they could afford to spend labor and resources on building them. Interestingly, one of the original motivations for excavating the site was the name: the "llys" part means 'palace' or 'court' and this name is associated with high-status locations in the early medieval period.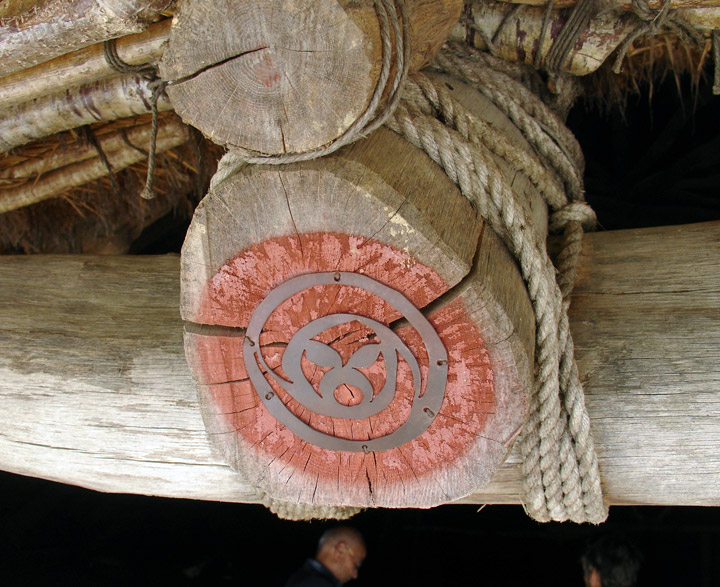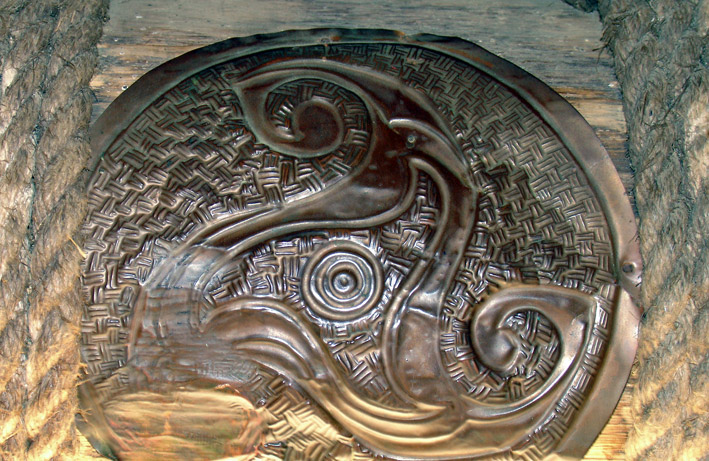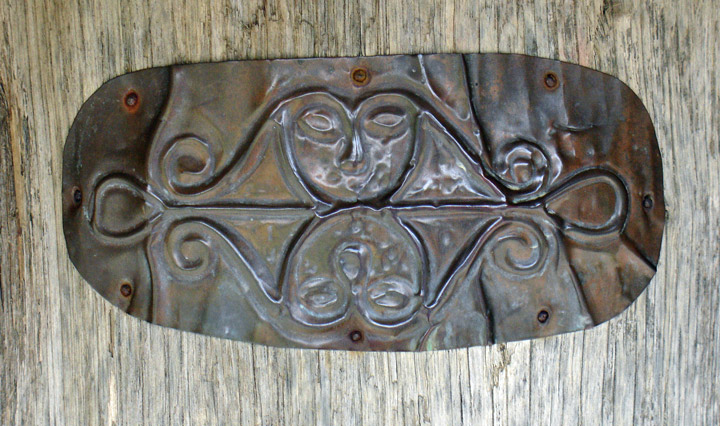 concepts of Iron Age Art

One of the most unusual defensive discoveries at Caste!! Henllys was made by archaeologist Harold Mytum. Below one of the outer banks of the hill fort he discovered a 'cheveaux-de-frise' , described as a "sort of prehistoric barbed wire". It was particularly effective at stopping cavalry and chariots, and that's why it extends in a band outside the gateway area. so attackers would become entangled at the point where they were in slingshot range. This feature is common in France and Spain. hut relatively unknown in Britain.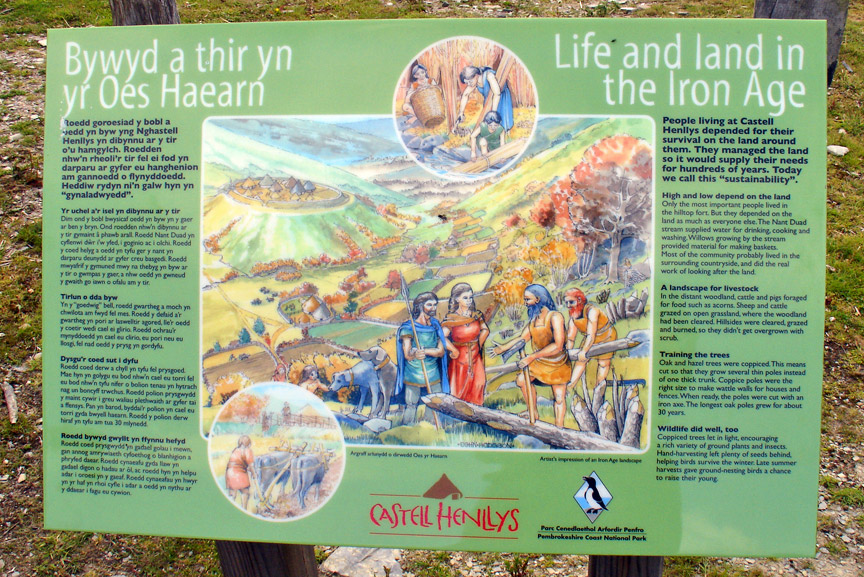 The site is used to teach school children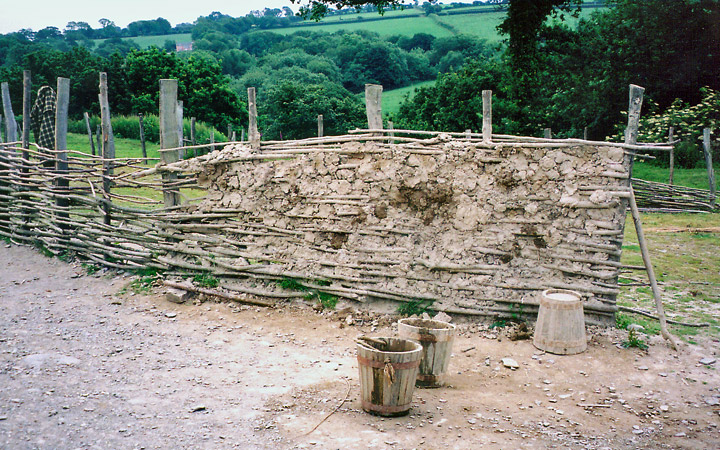 about the way the walls were constructed and by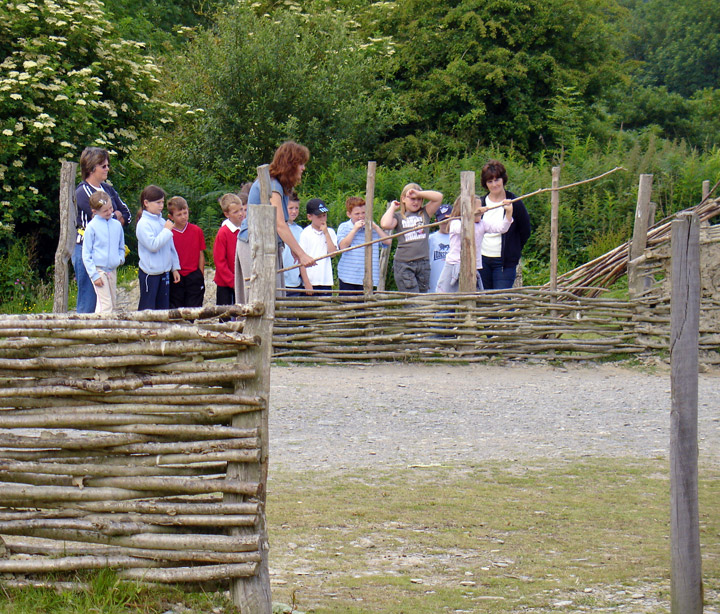 learning to make the walls with saplings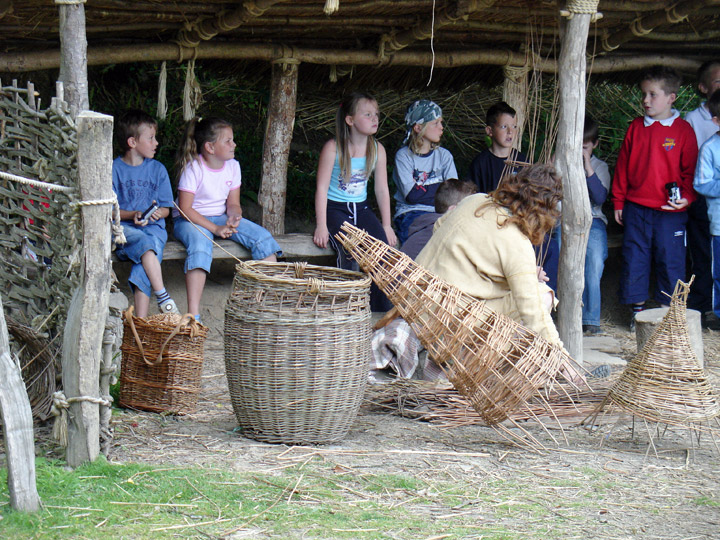 and to weave baskets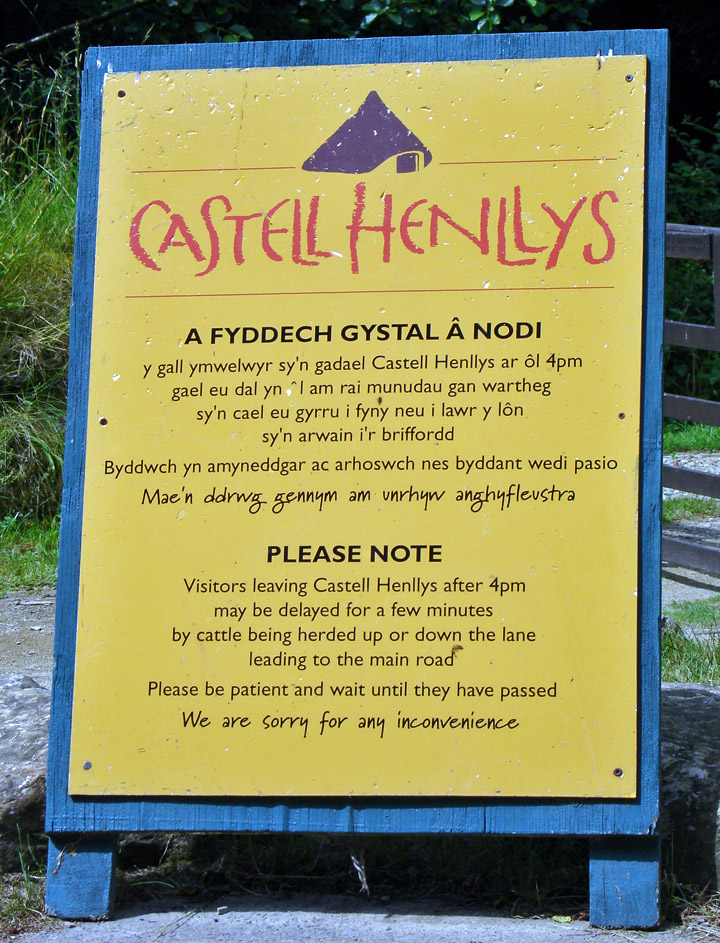 late leavers have to share the road
---
Nearby Church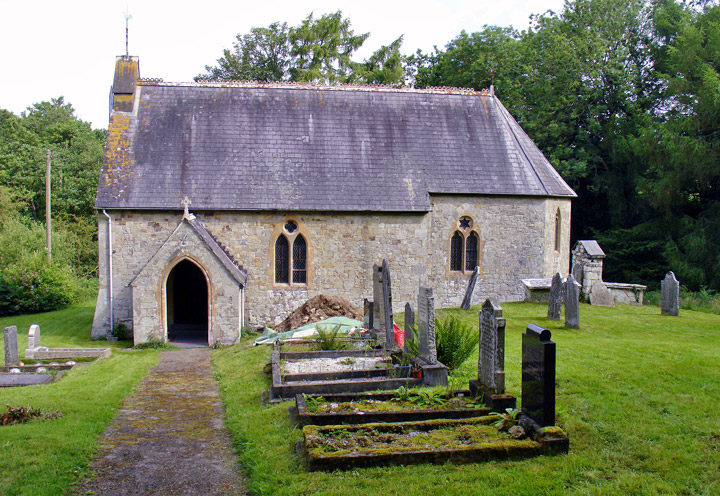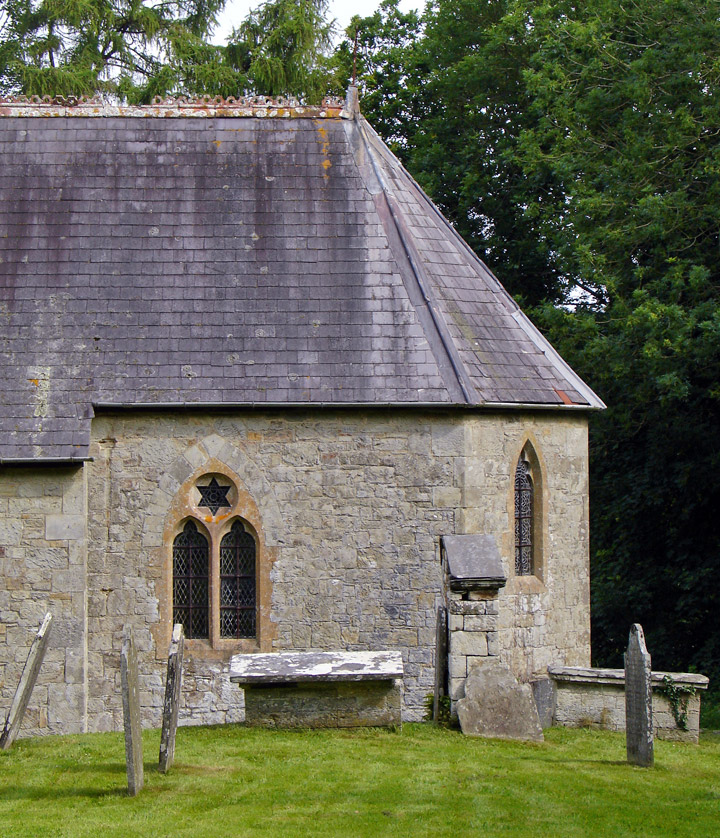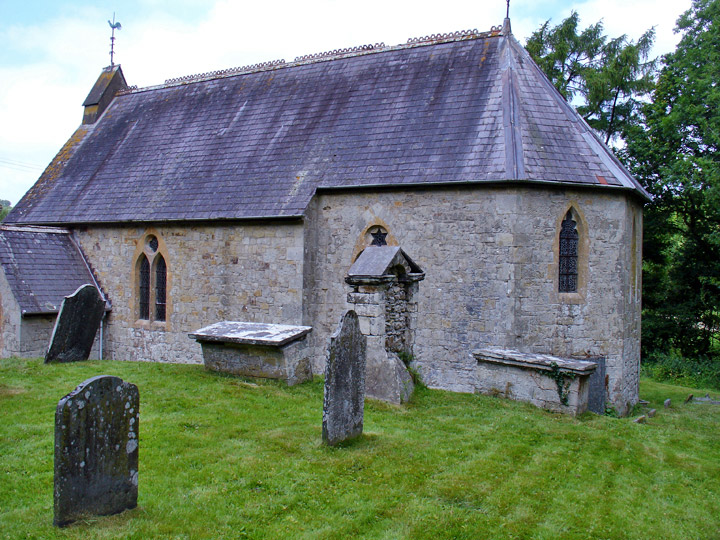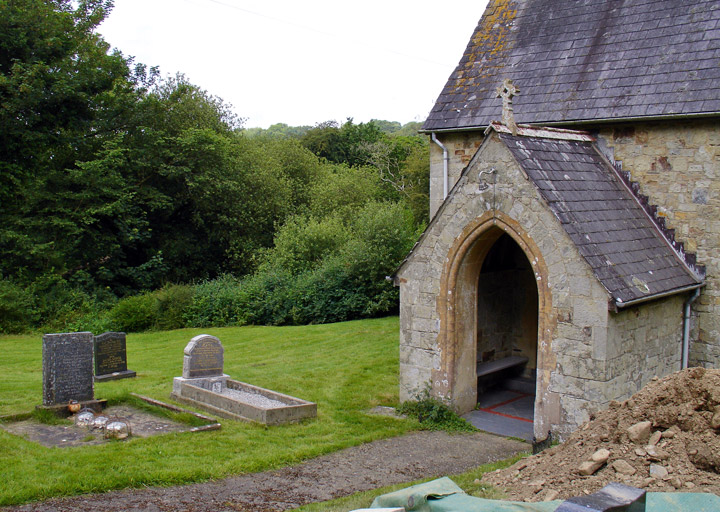 Return to Wales Elderhostel page
---
---