Great Orme Tramway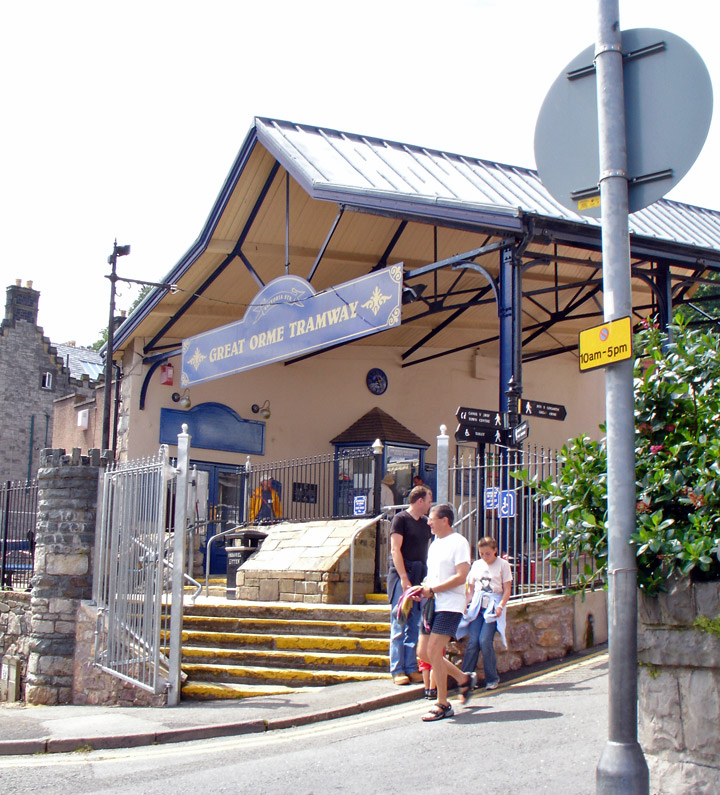 Victoria Station in Church Walks, Llandudno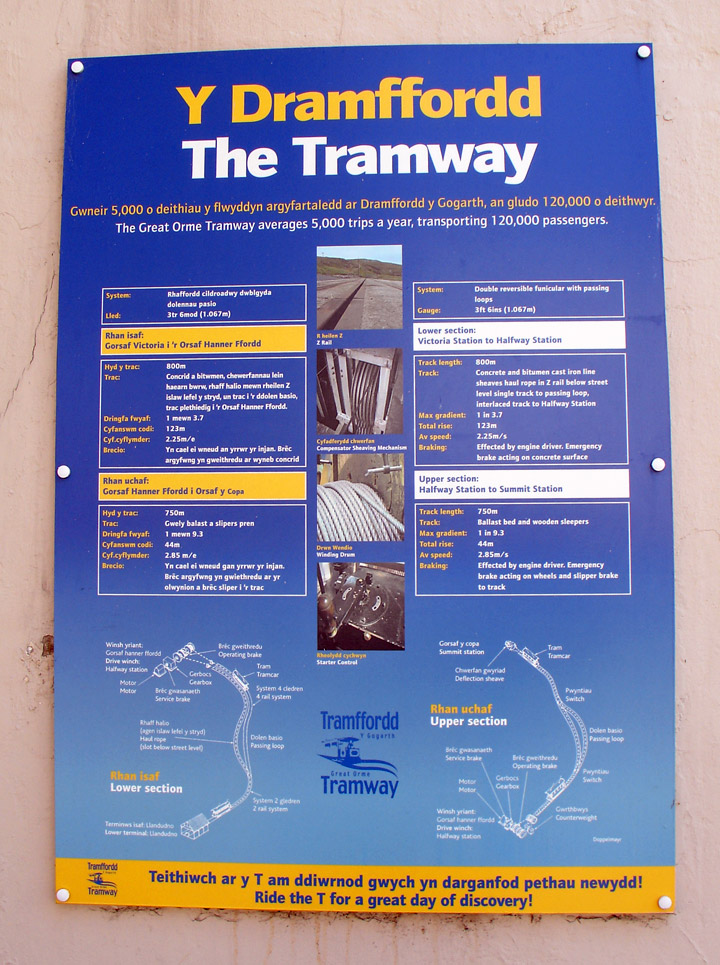 The Great Orme Tramway Opened 1902-03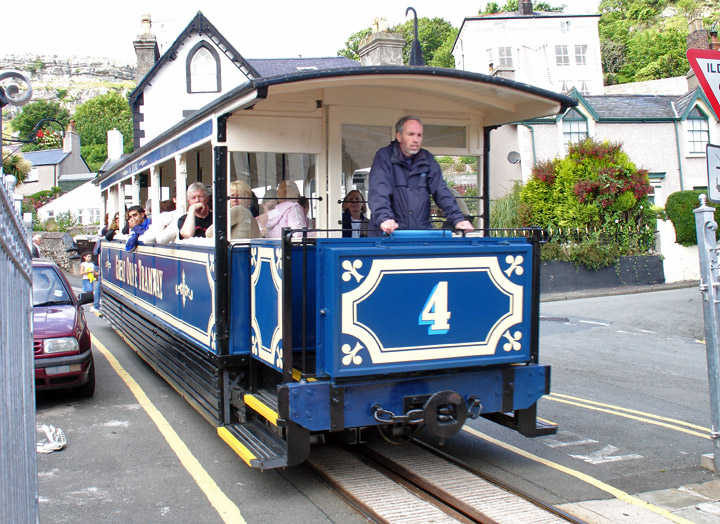 the tram car
This is Great Britainís only remaining cable operated street tramway and one of only three surviving in the world. Operation of the tramway differs from the famous and unique San Francisco system in that, like the Lisbon lines, it is a Street funicular, where the cars are permanently fixed to the cable and are stopped and started by stopping and starting the cable.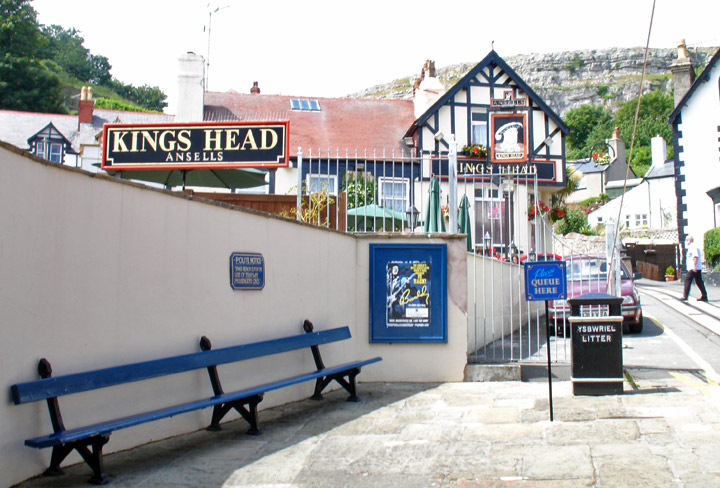 Queue Here to enter the car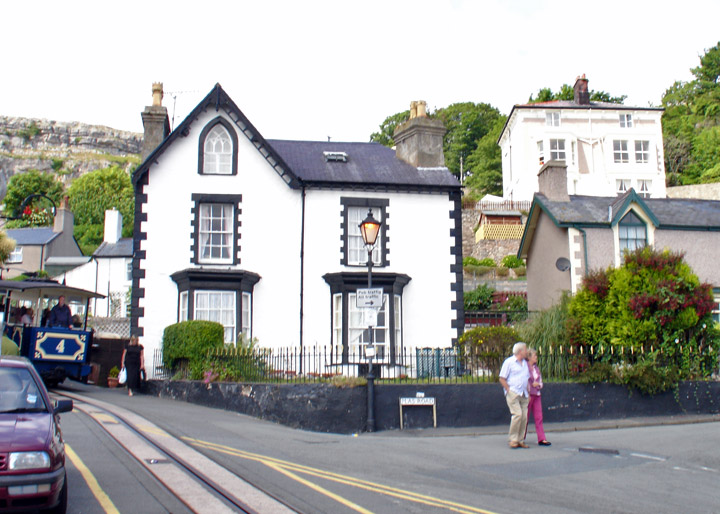 tram car arriving
The line was incorporated by the Great Orme Tramways Act of 1898 with authorized share capital of 25,OOO pounds. Construction began in 1901. The line starts at the Victoria Station in Church Walks, Llandudno. The line is in two sections and passengers change cars at the Halfway Station. The lower section climbs the very steep Old Road and then via Black Gate and Ty Gwvn Road to the Halfway Station and has a maximum grade of 1 in 4. The line climbs 400 feet in about half-a-mile. It was opened for passengers on July 31st 1902. The upper section. opened in 1903. is less steep and climbs 150 feet in about the same distance.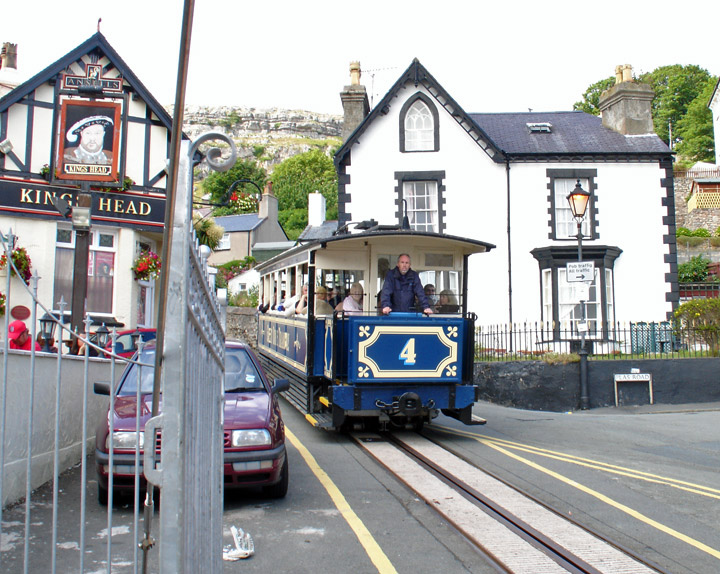 arriving at Victoria Station in Church Walks, Llandudno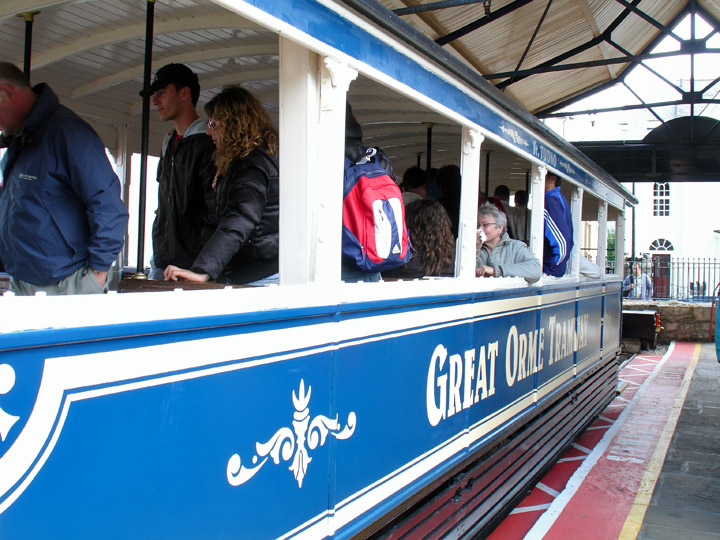 passengers leaving and entering at Victoria Station in Church Walks, Llandudno
---
The Assent to the Half Way Station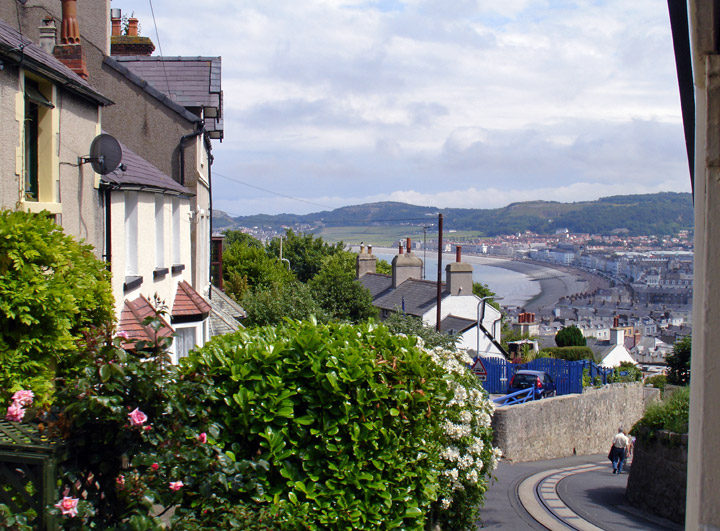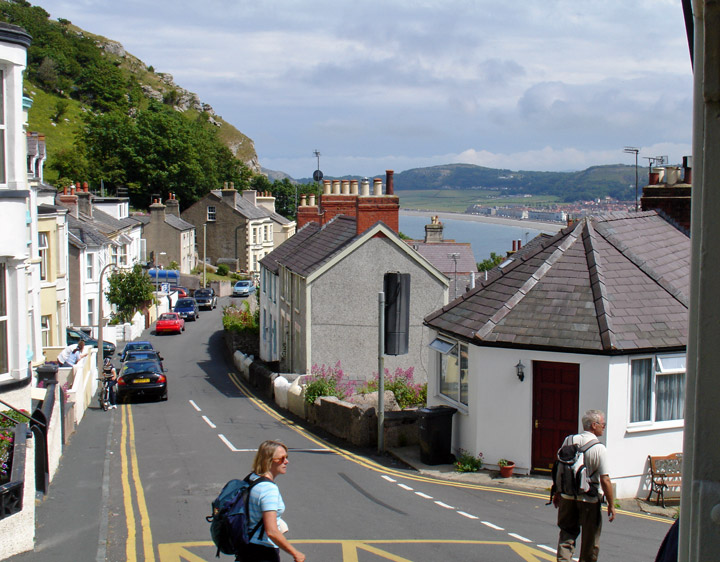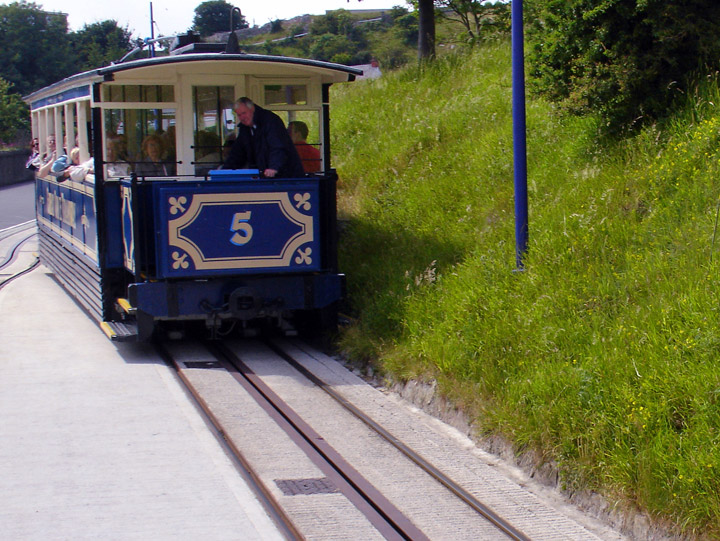 the arrival of the descending tram car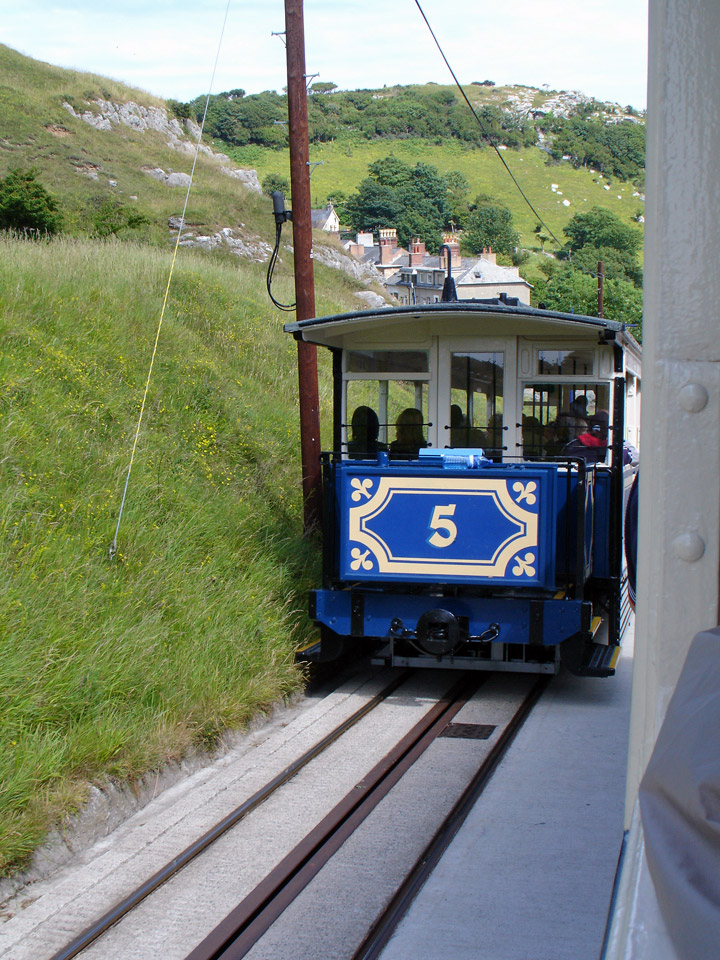 passing the descending car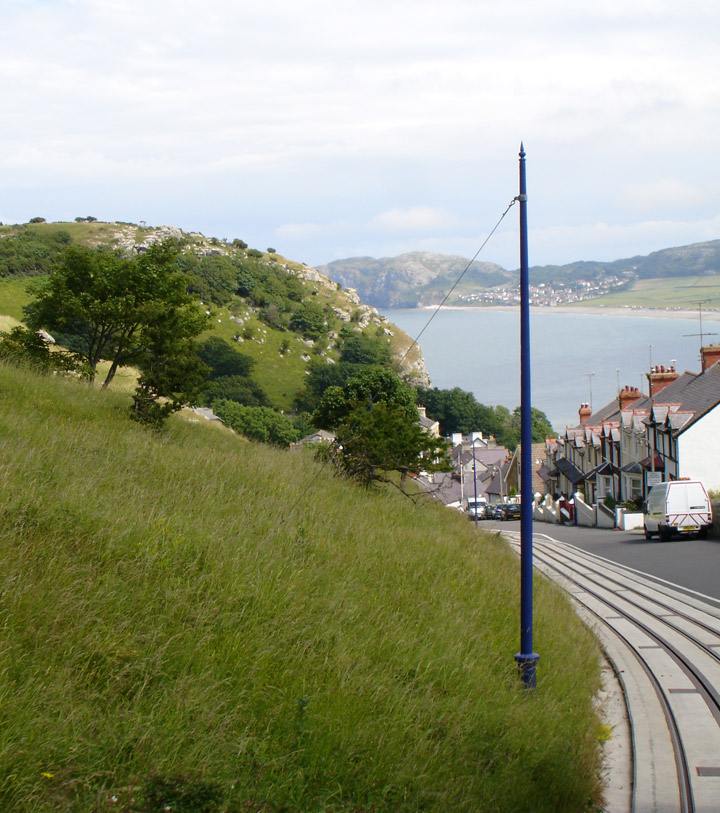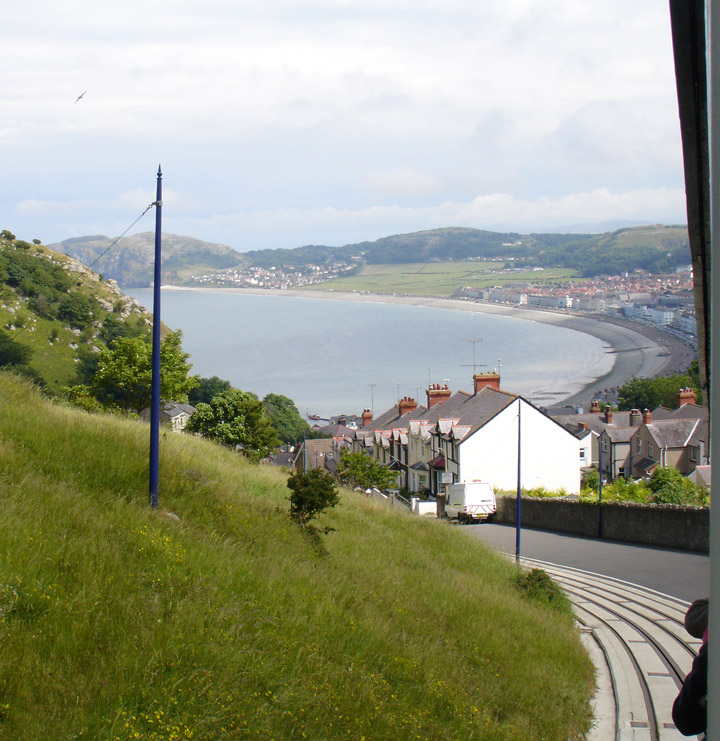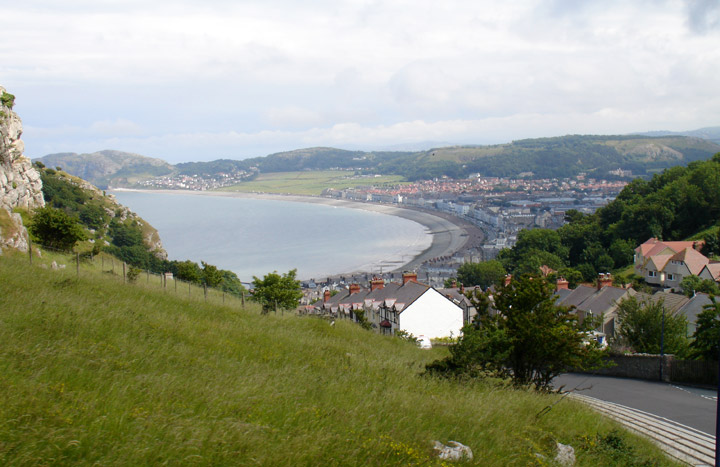 view of Llandudno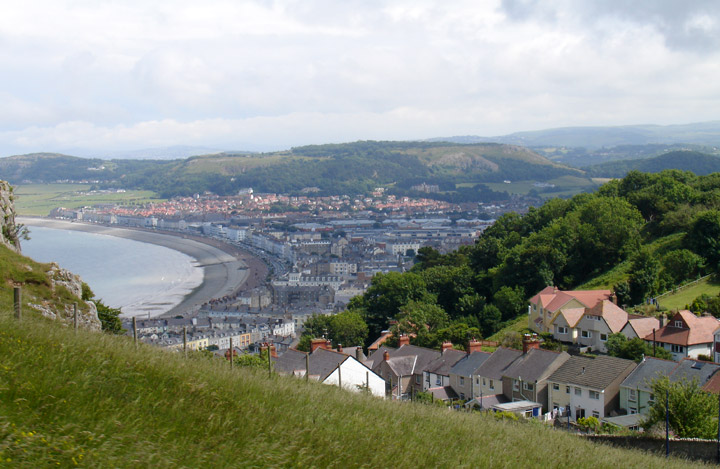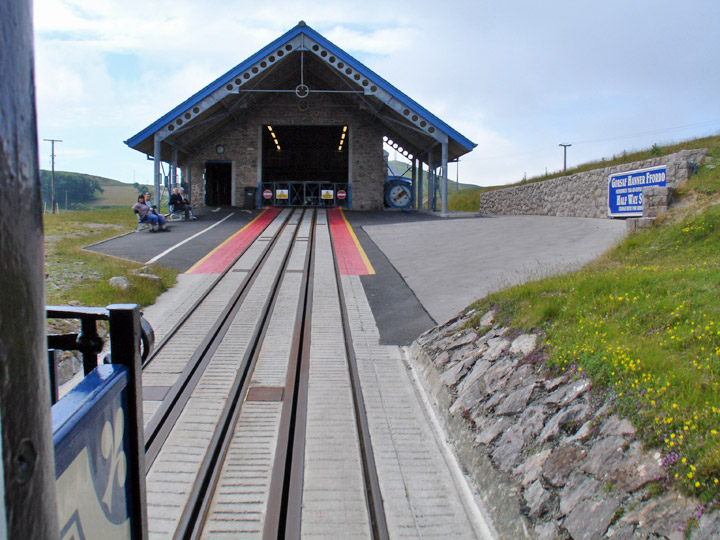 approaching the Half Way Station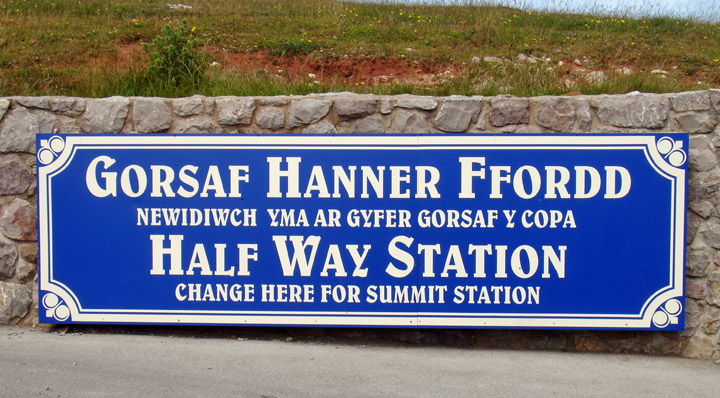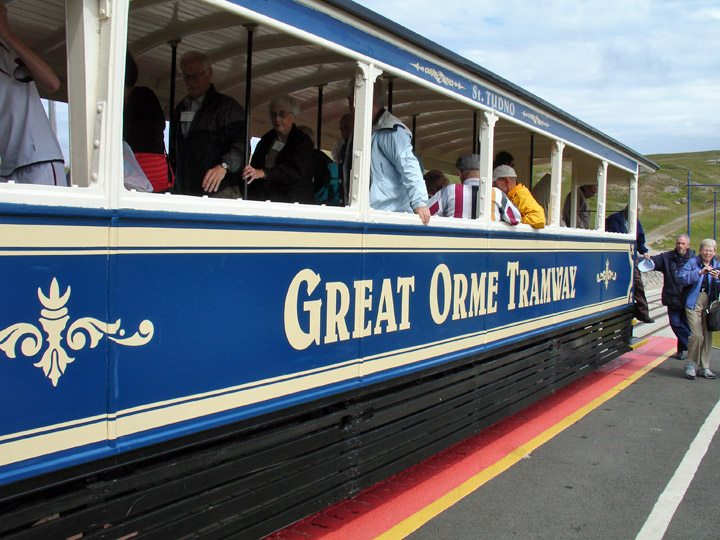 leaving the tram car at the Half Way Station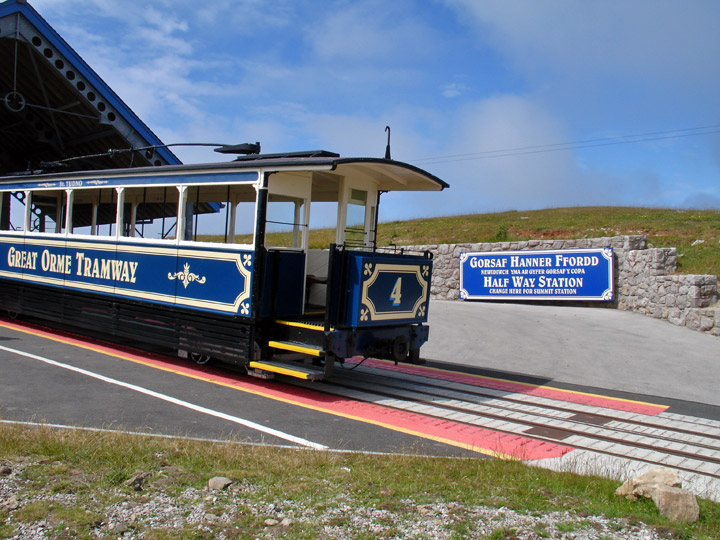 tram car ready for the descent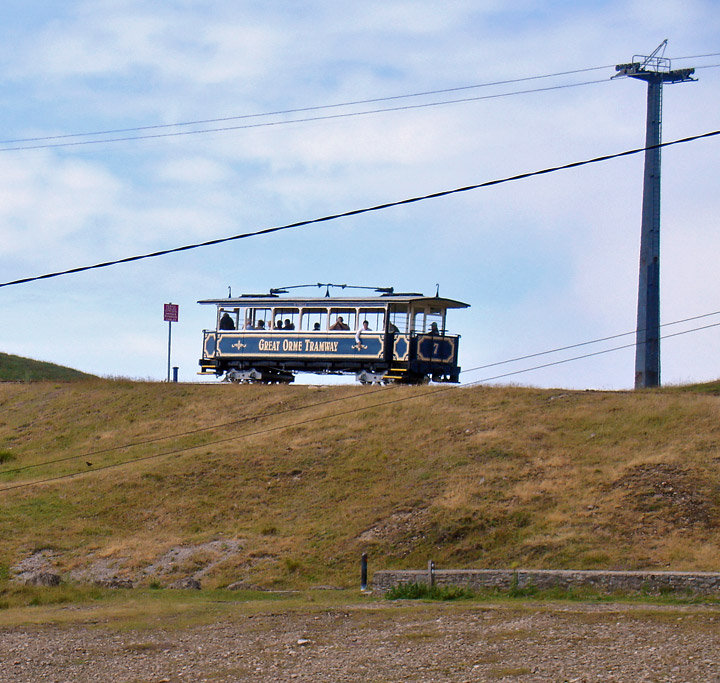 tram car on the Upper Portion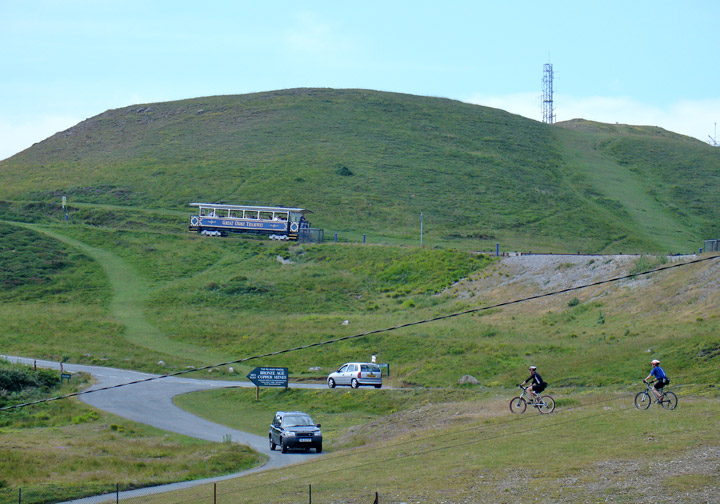 ascending to the summit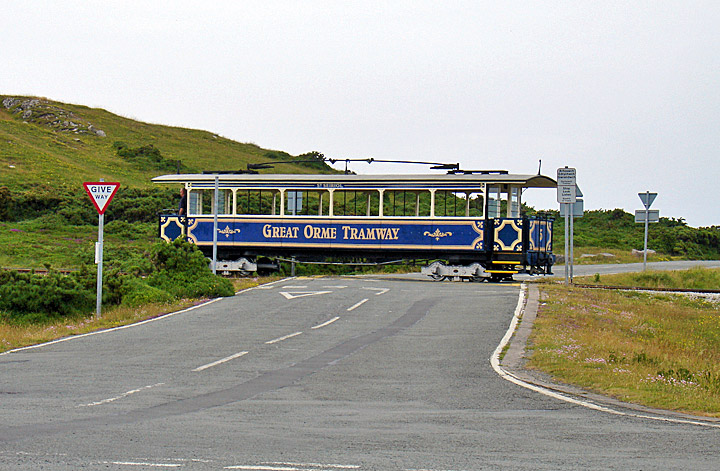 descending to the Half Way Station
---
The Descent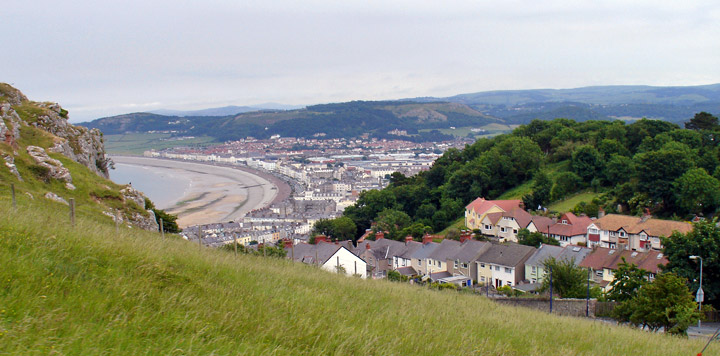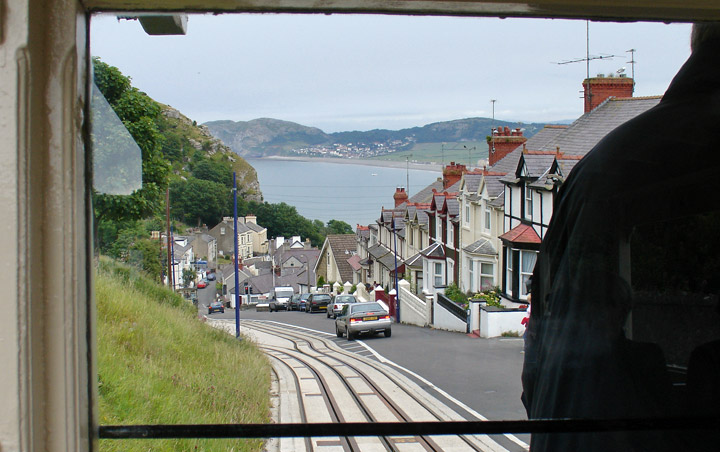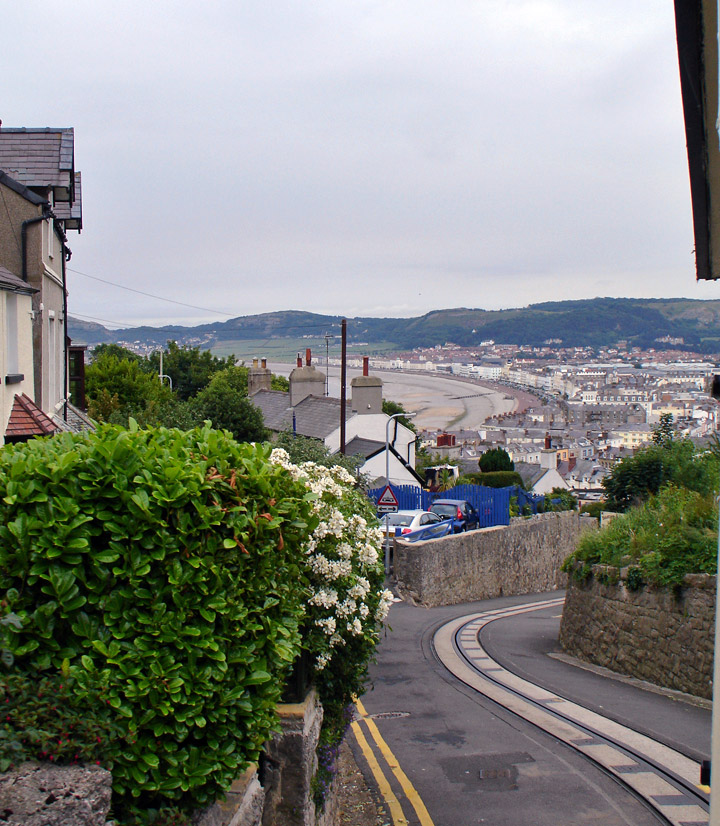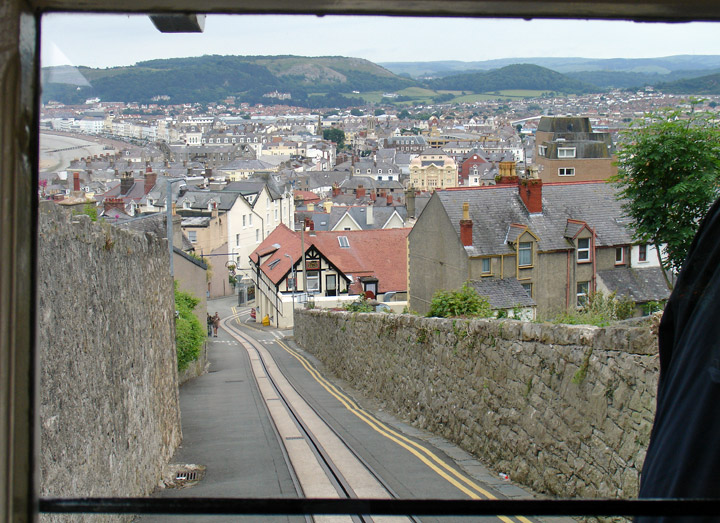 arriving in Llandudno
Return to Wales Elderhostel page
---
---