Welsh Slate Museum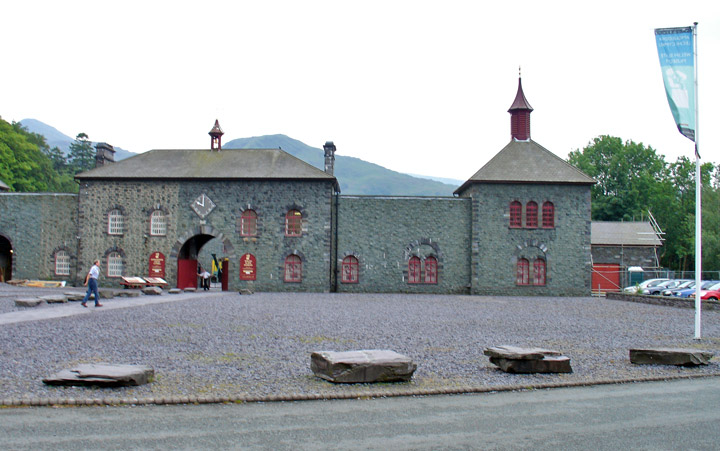 Welsh Slate Museum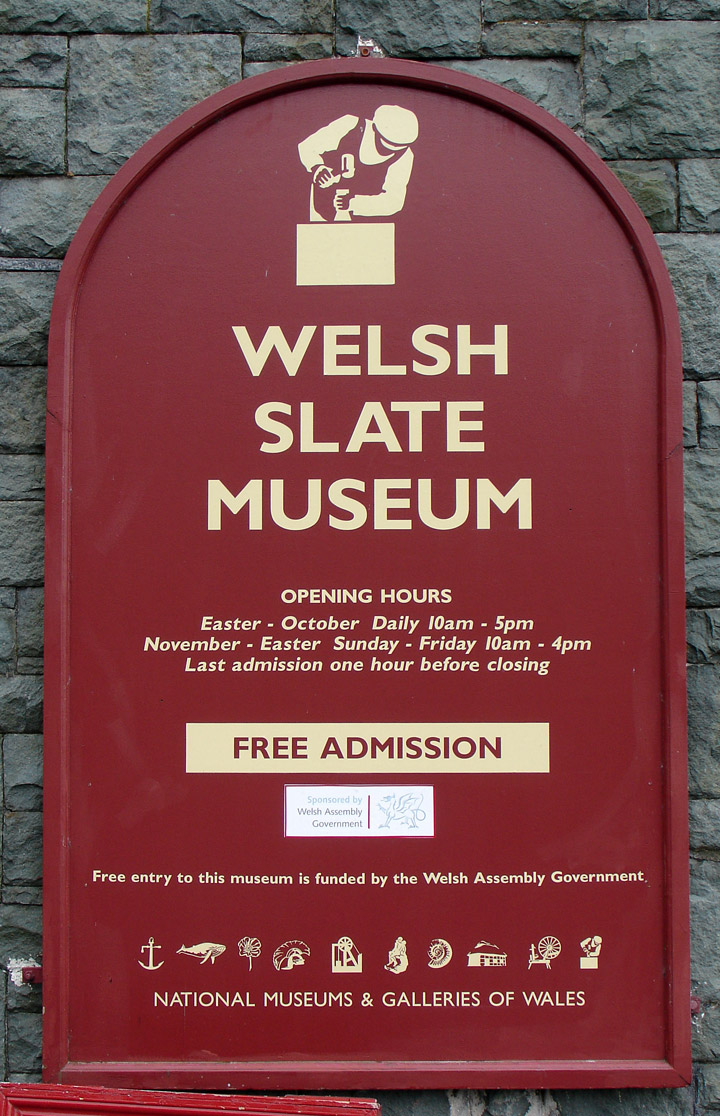 The Welsh Slate Museum at Llanberis is situated in the original Gilfach Ddu workshop buildings of the Dinorwig Slate Company.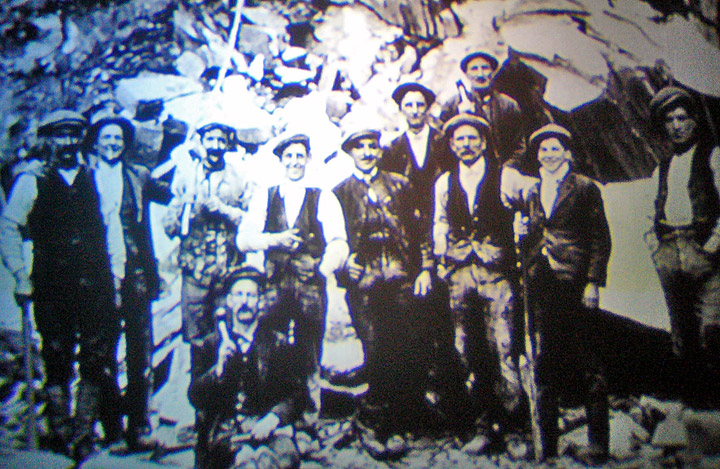 Quarrymen
The Assheton-Smith family from Cheshire owned the company and in partnership with the Penrhyn family. became a major part of the Welsh slate trade (about 25 percent by the turn of the 19th Century). At its zenith during the 1870s. the mine in Llanberis employed 3.500 men and remained an integral part of Welsh industrial life until its unexpected closure in 1969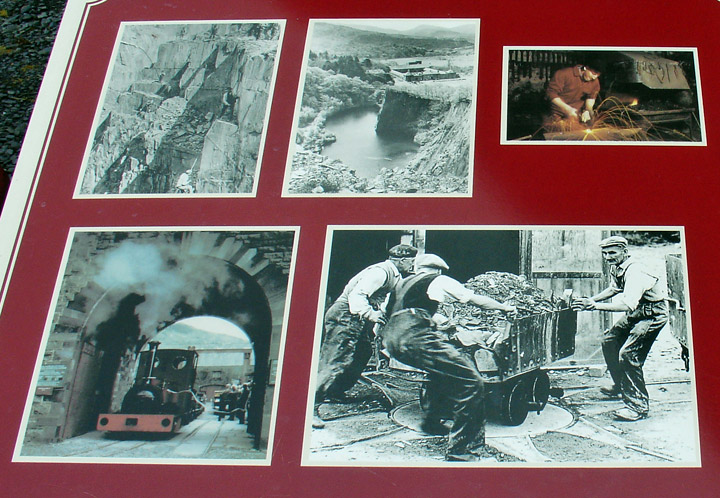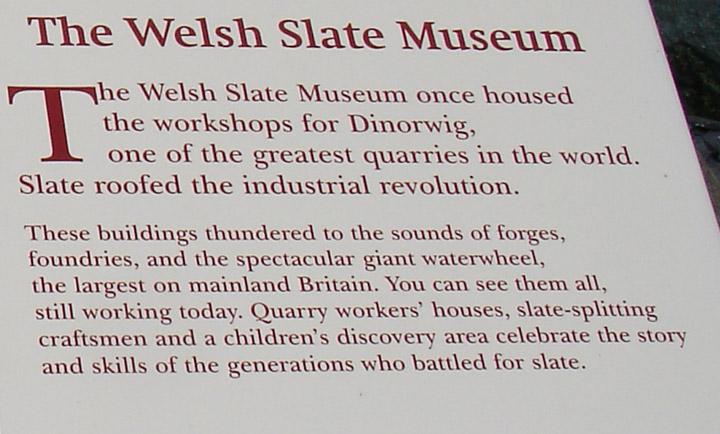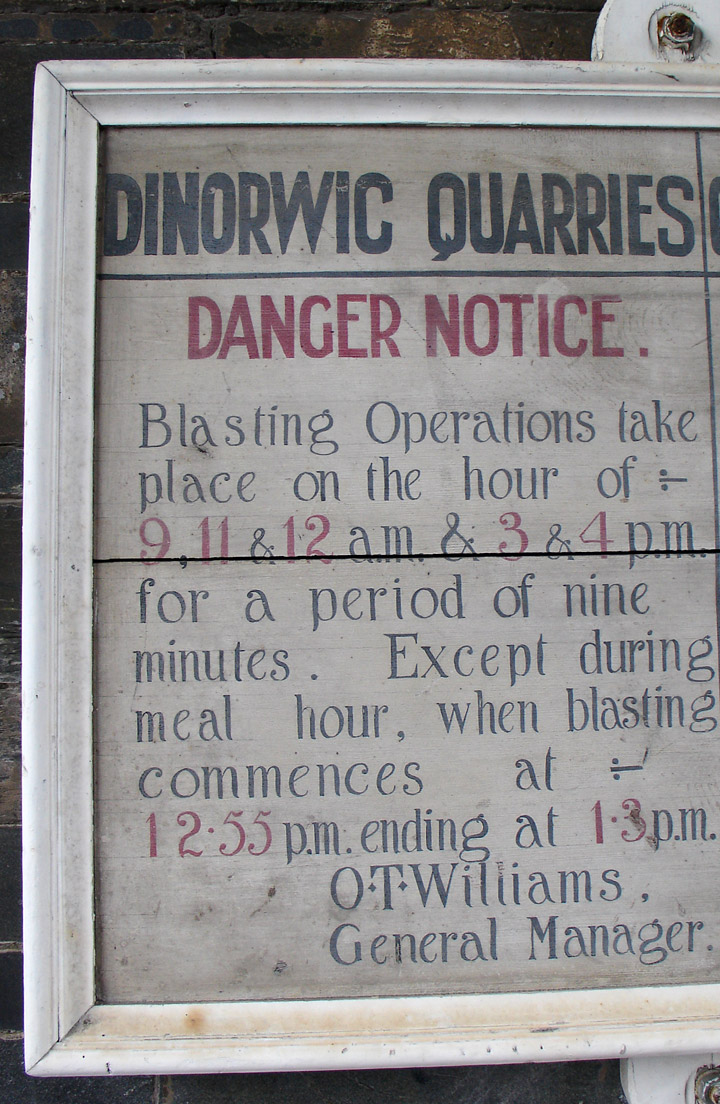 blasting notice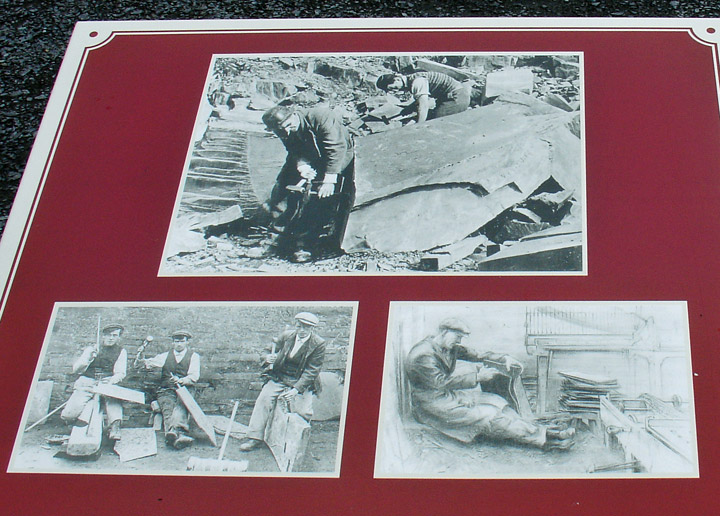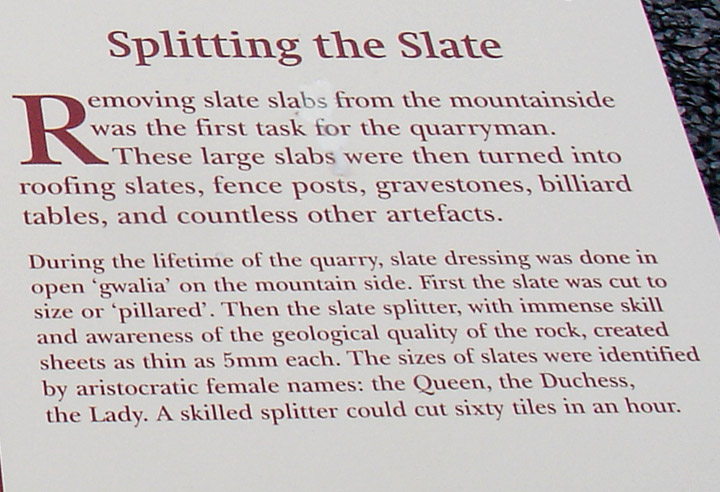 Slate mining has been an integral part of Welsh communities. especially in the north. for generations.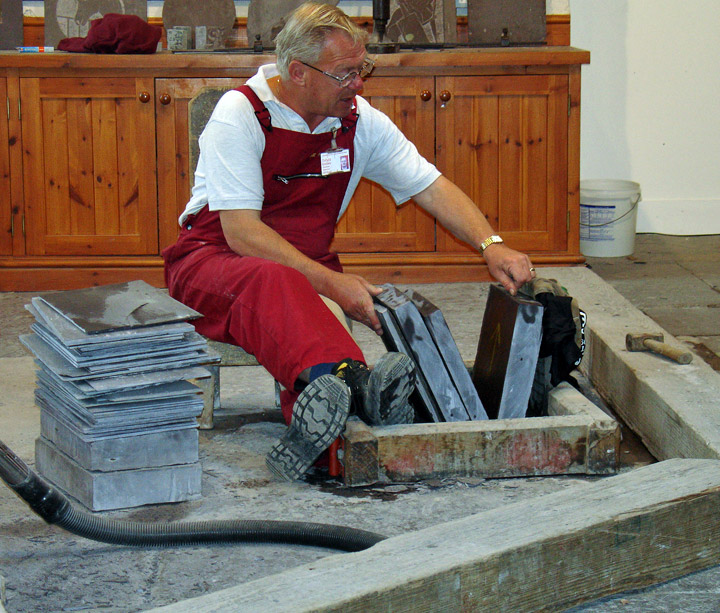 picking the piece of slate to be cut
Visitors are able to watch demonstrations of slate splitting by skilled craftsmen.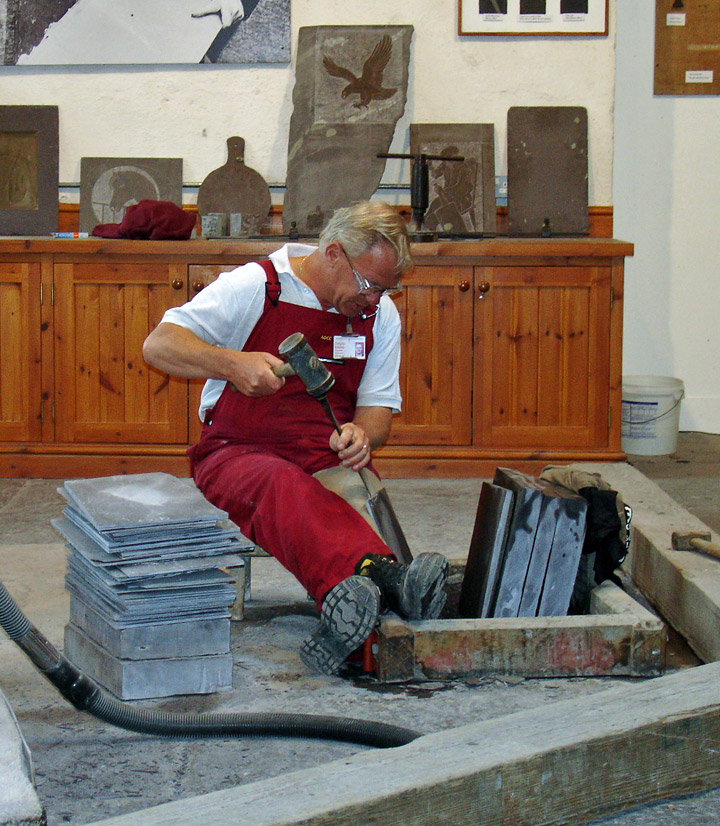 splitting the slate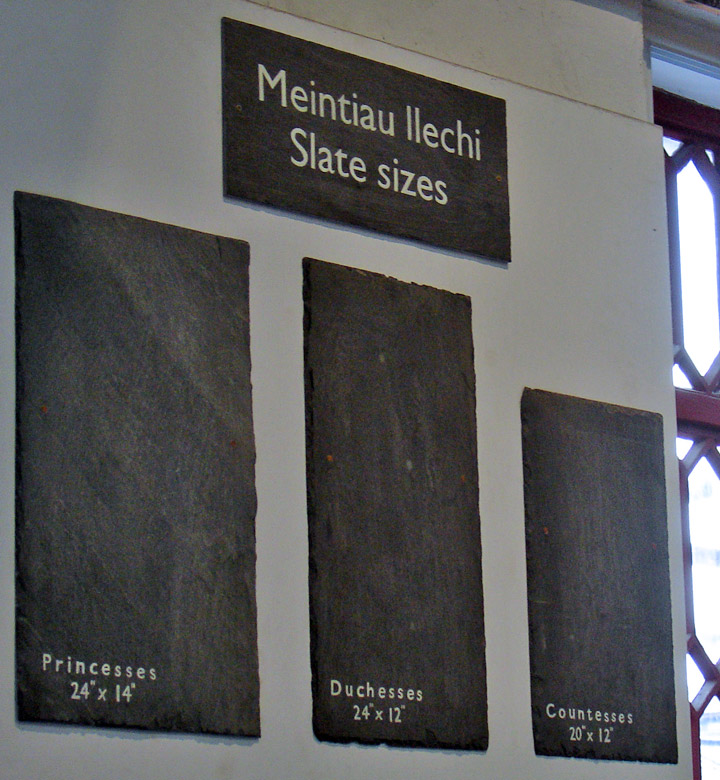 the larger roofing slate sizes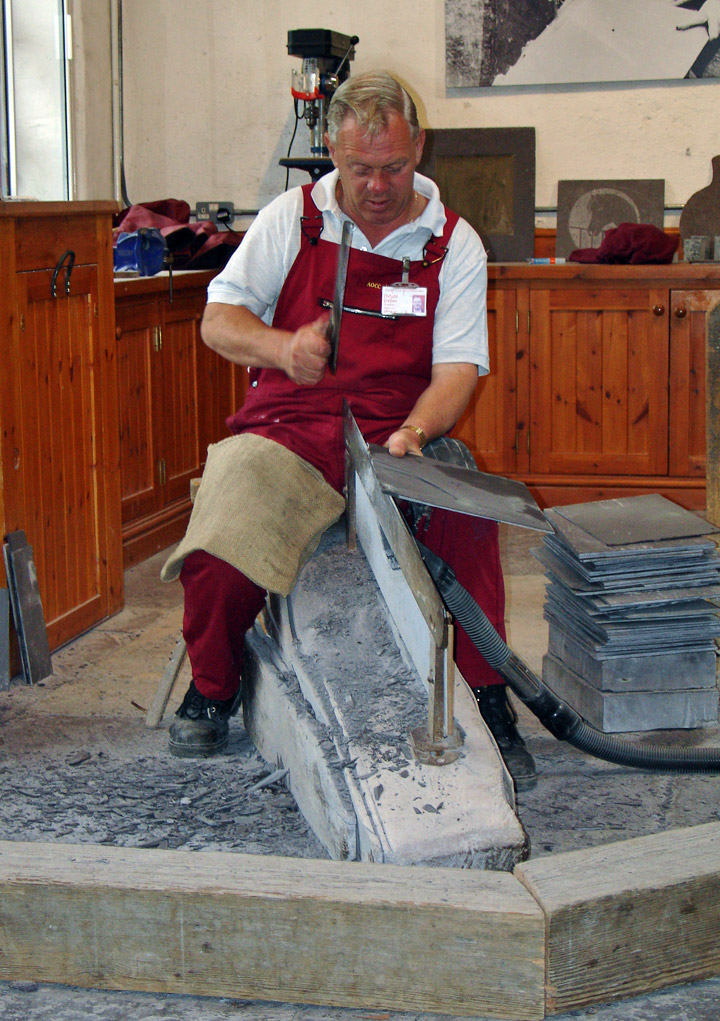 trimming to size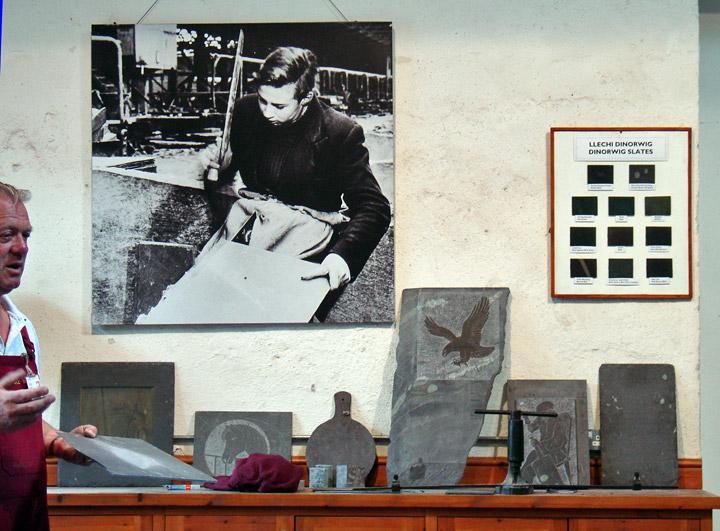 showing pictorial slate etchings
---
At the Llanberis Welsh Slate Museum. nestled in the valley below Mount Snowdon. the history of the industry since the 19th century is brought to life with workshops. a foundry. forges and water powered machinery. The museum houses the largest working waterwheel in the UK.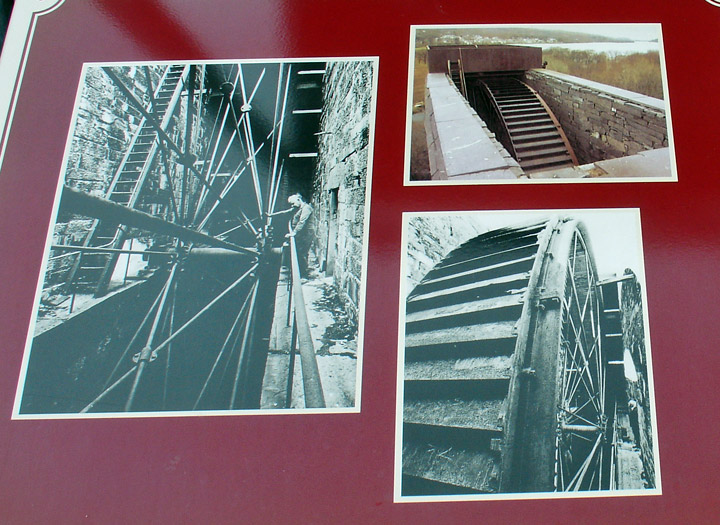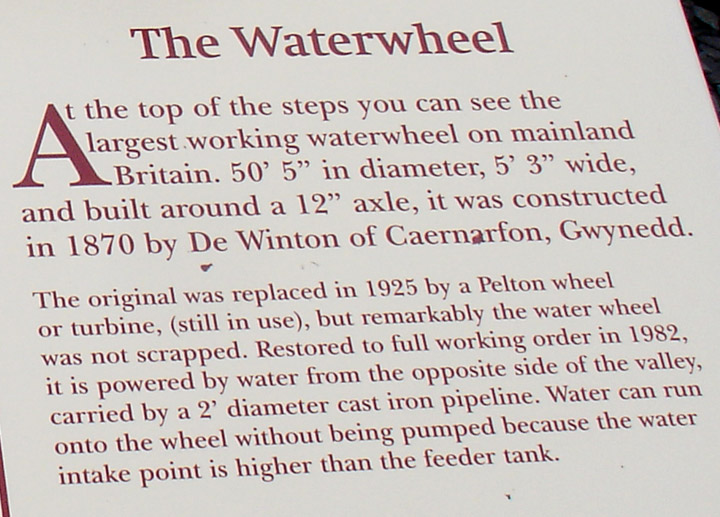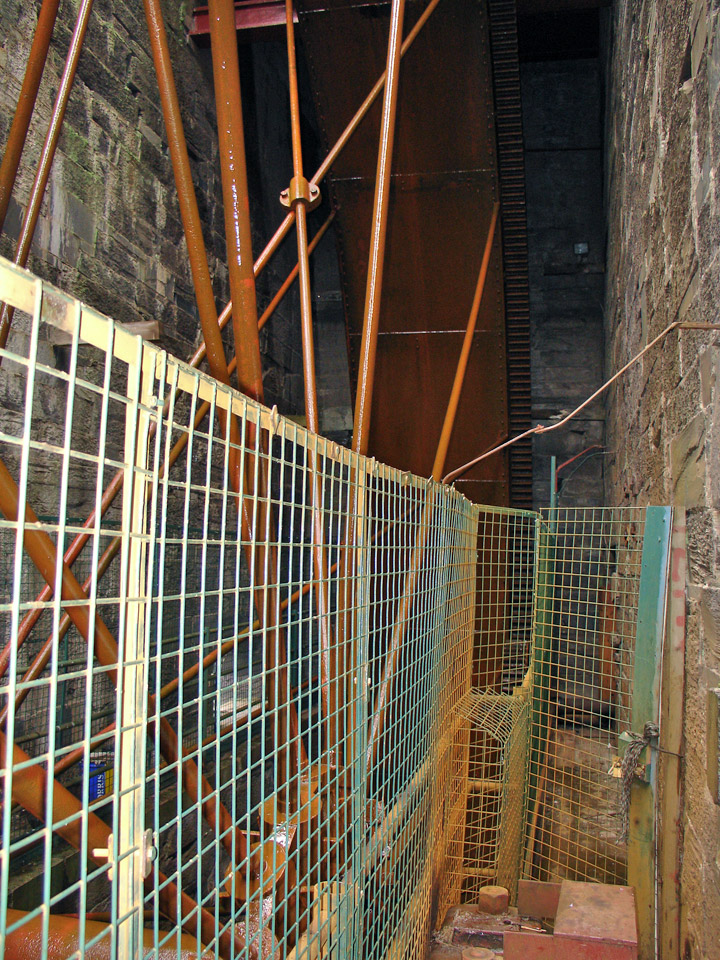 The Waterwheel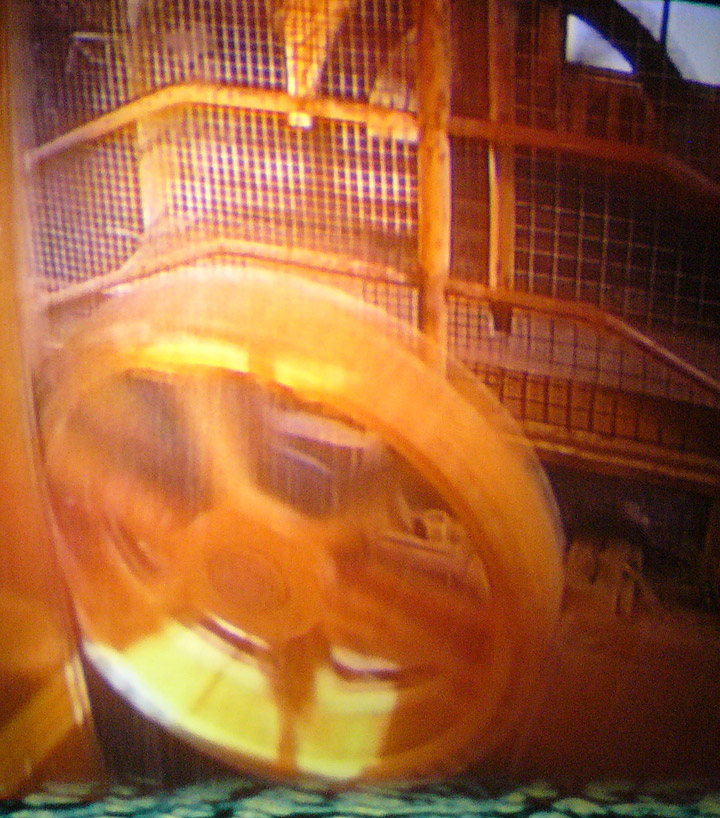 from the movie showing its operation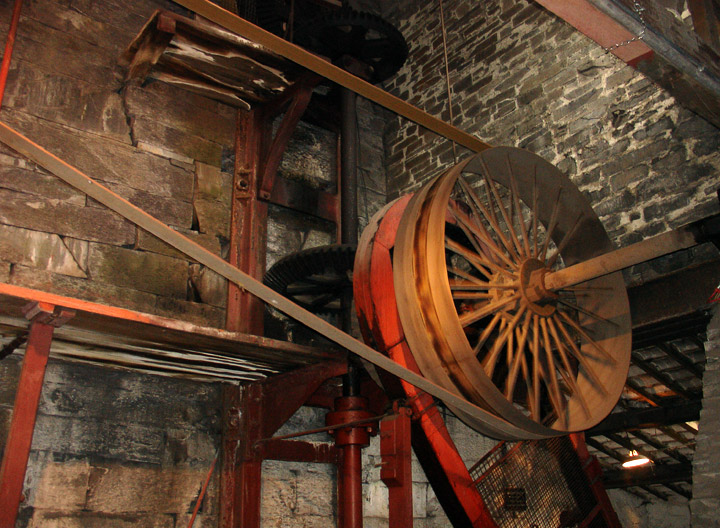 used to power many operations in the shop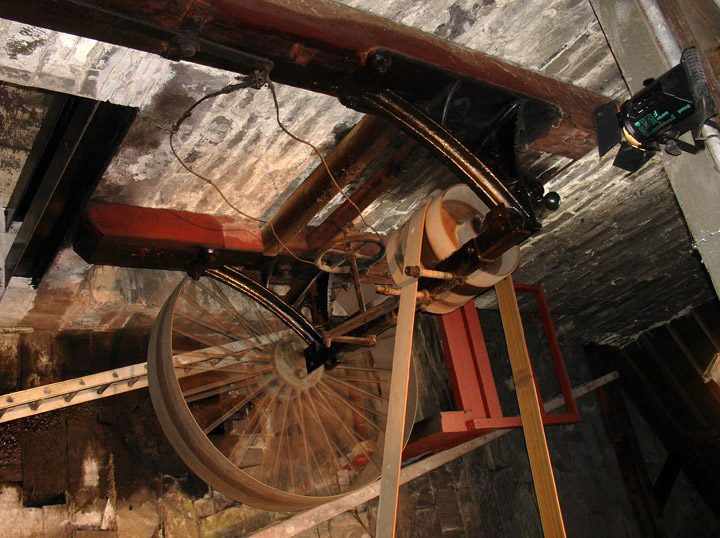 using belts from the overhead drive shaft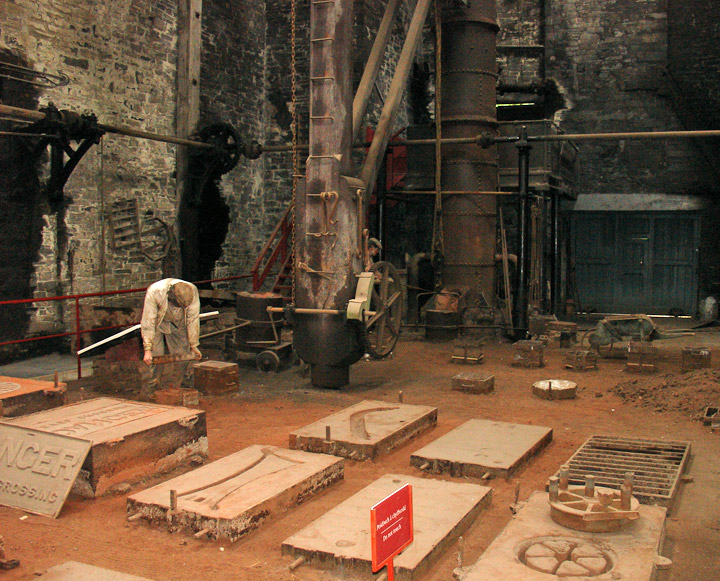 the iron foundry in the shop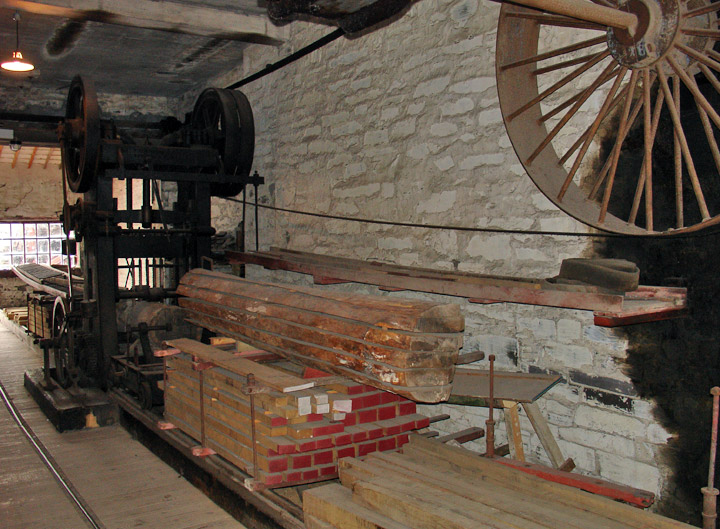 wood saw mill operations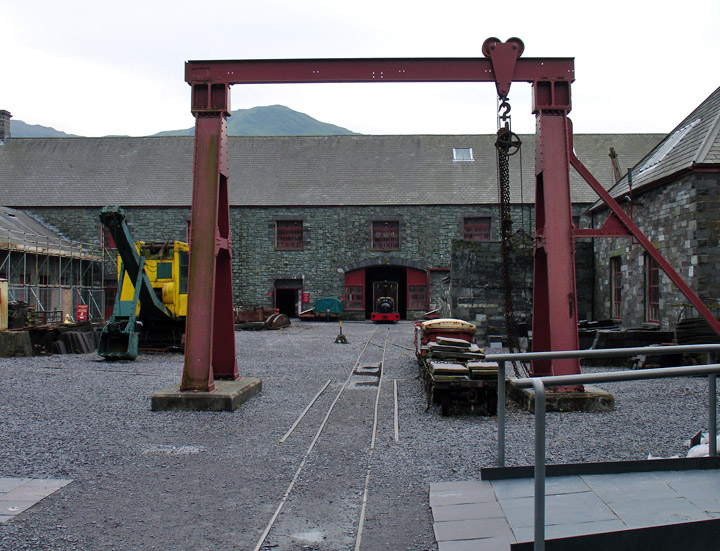 overhead crane in the yard to remove cargo from the rail cars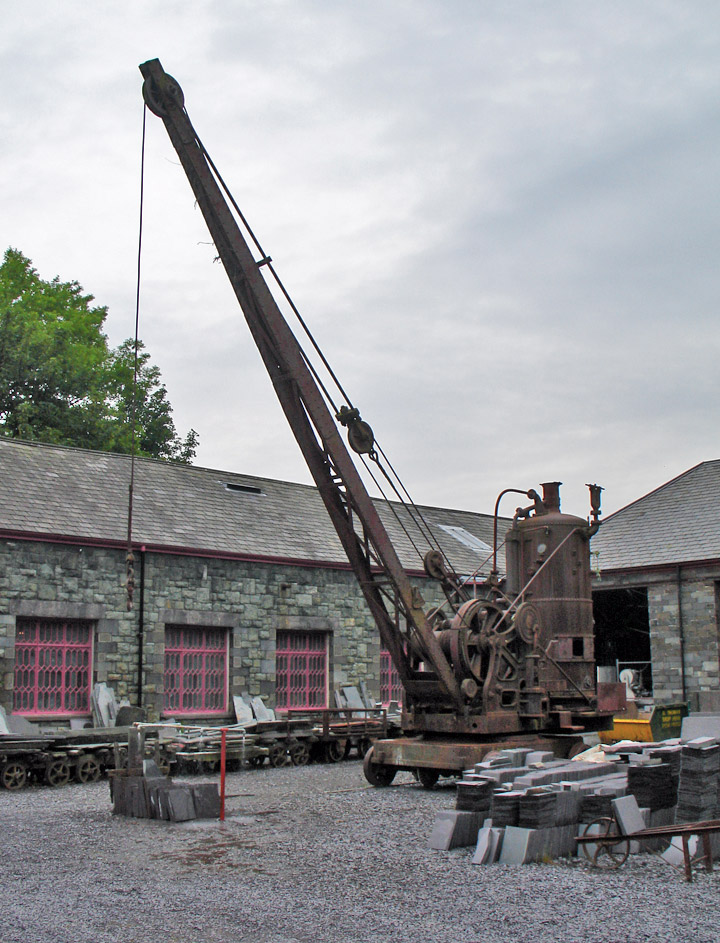 large steam driven rail mounted crane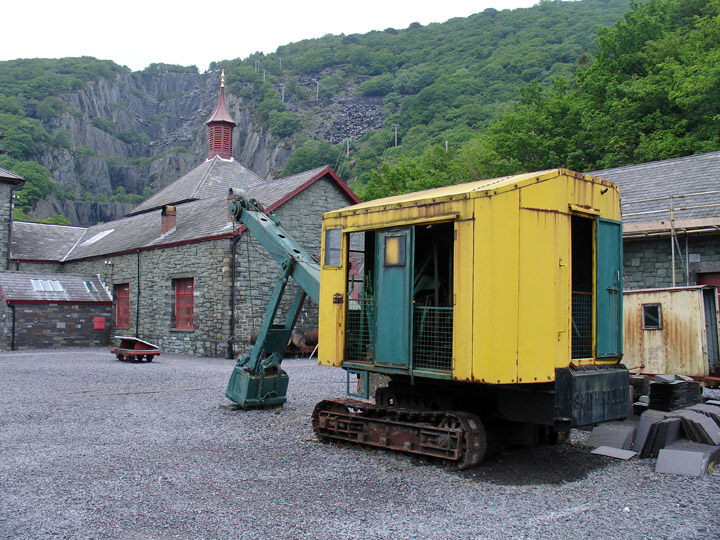 shovel for use in the mines
---
The Slate Railroad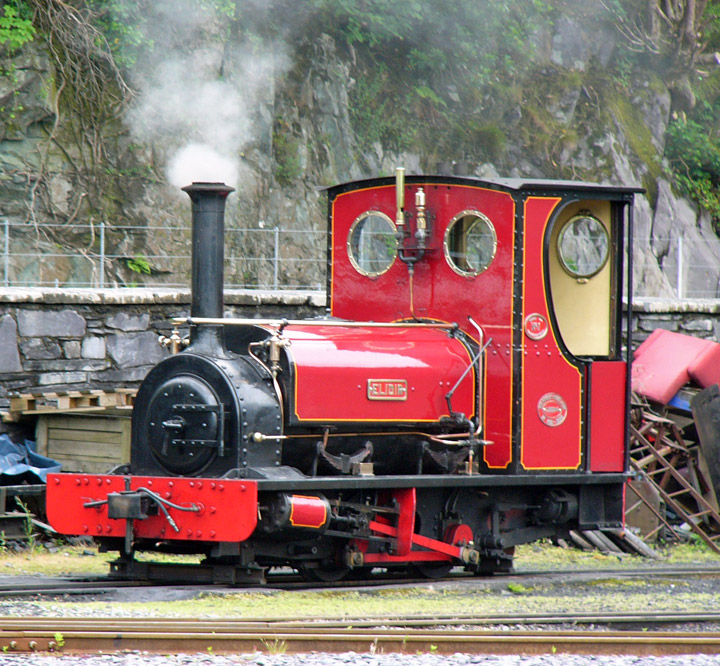 narrow gauge engine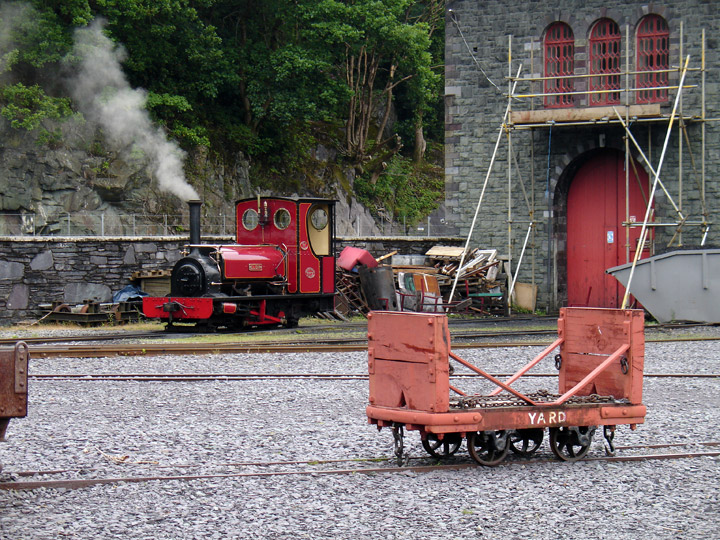 in the yard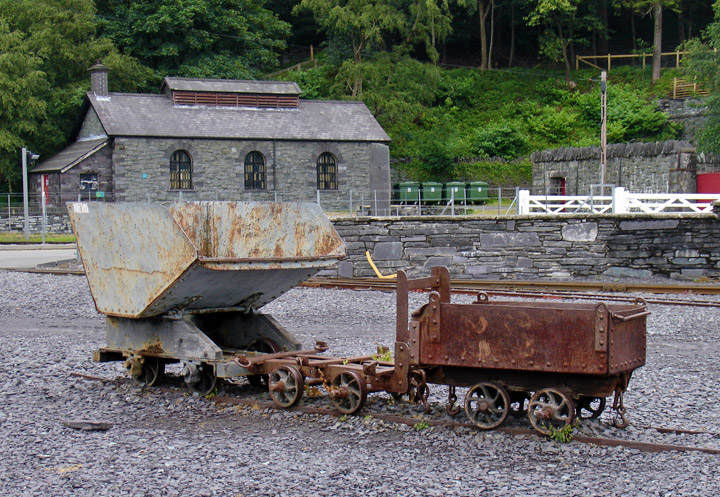 mine rail cars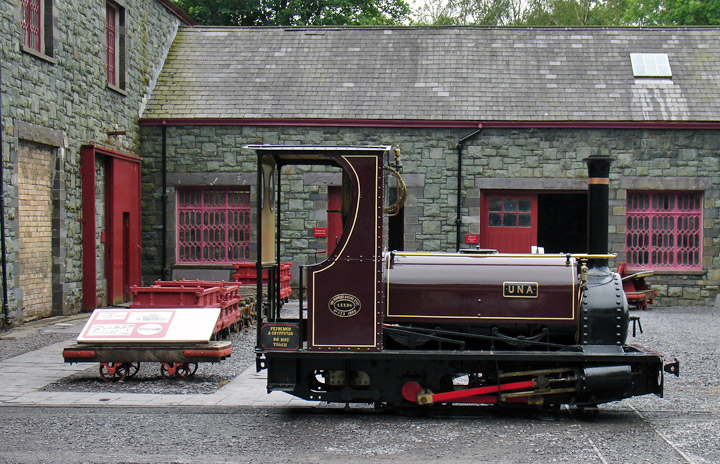 yard switching engine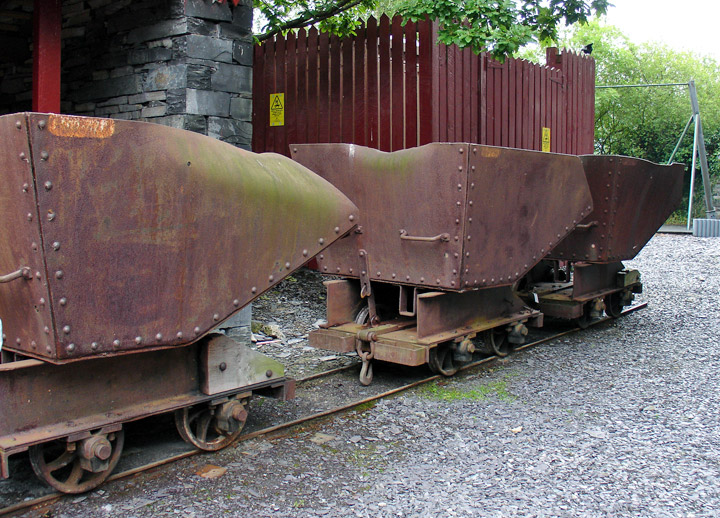 mine hopper cars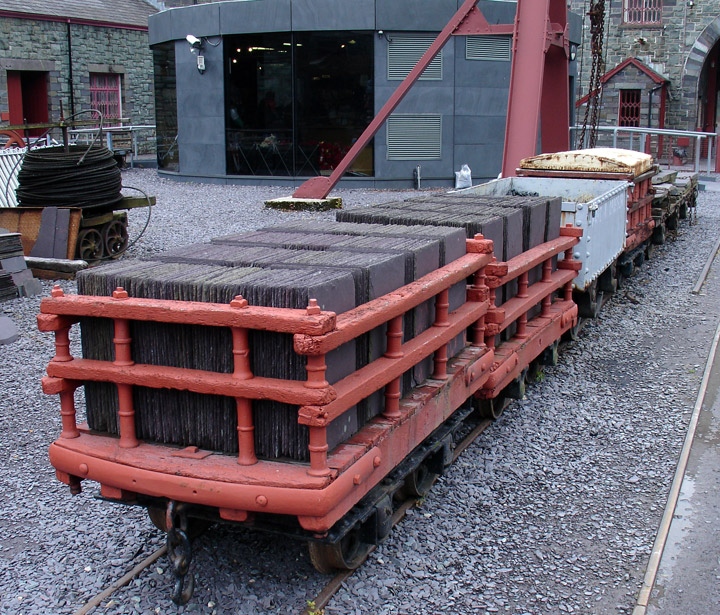 mine cars loaded with slate slabs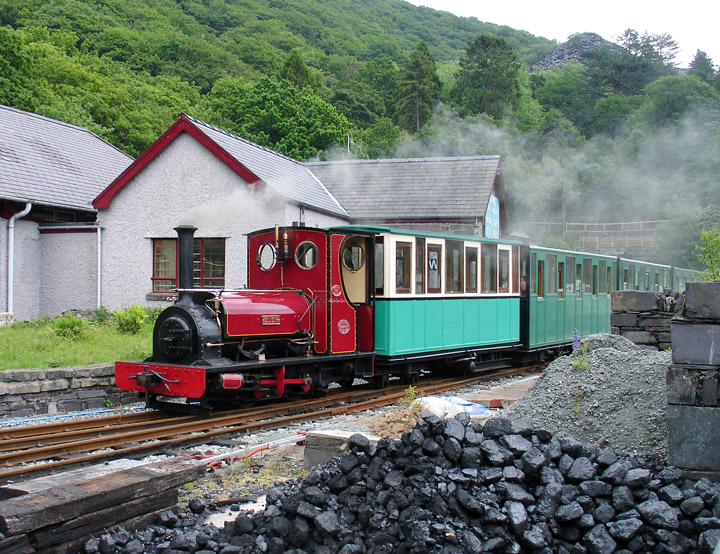 the narrow gauge train used to haul visitors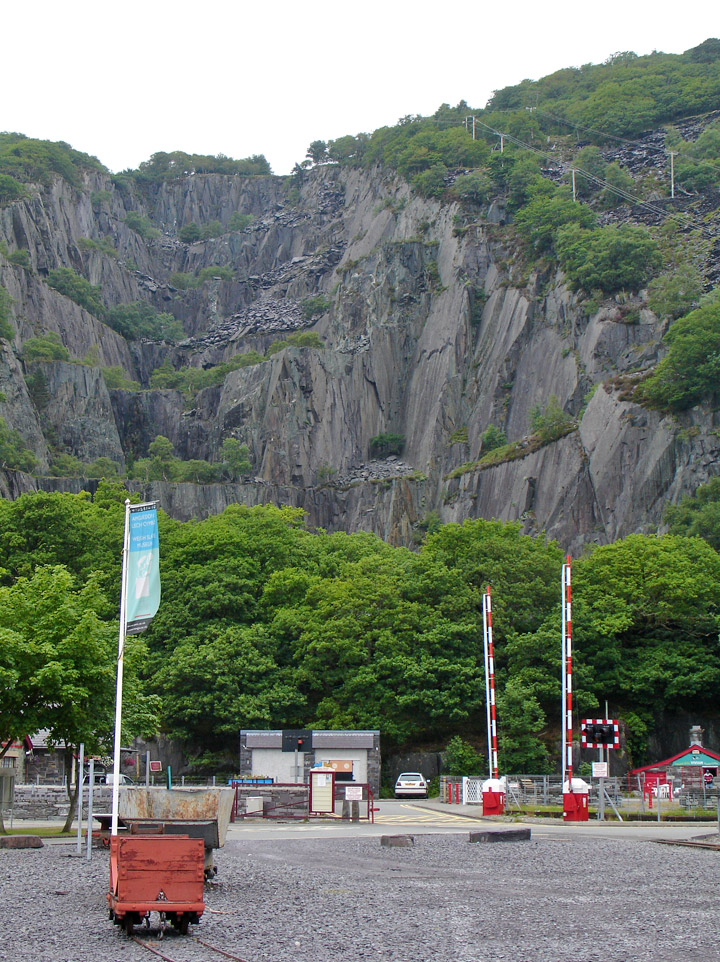 the adjacent slate mine
Return to Wales Elderhostel page
---
---