Penmon Abbey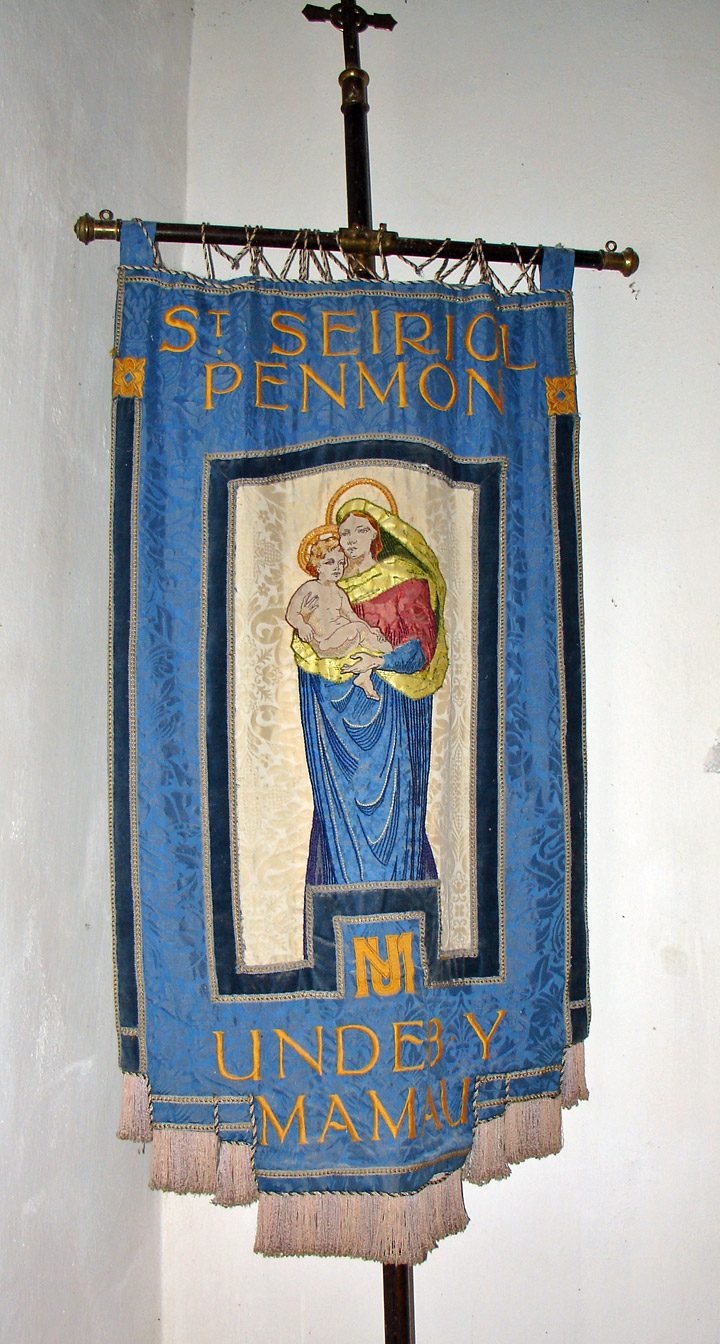 Saint Seiriol banner
The 6th century saw a rise of the Christian Church throughout the Celtic world. This was accompanied by a growing tendency to form monasteries in remote places to follow ascetic lifestyles. During this time two monasteries were formed at opposite ends of Anglesey by two friends. Seiriol and Cybi. St. Cybis monastery was at the heart of what is now Holyhead (its Welsh name. Caergybi:. comes from the saint) and St. Seiriol set up in Penmon. at the northeast end of the island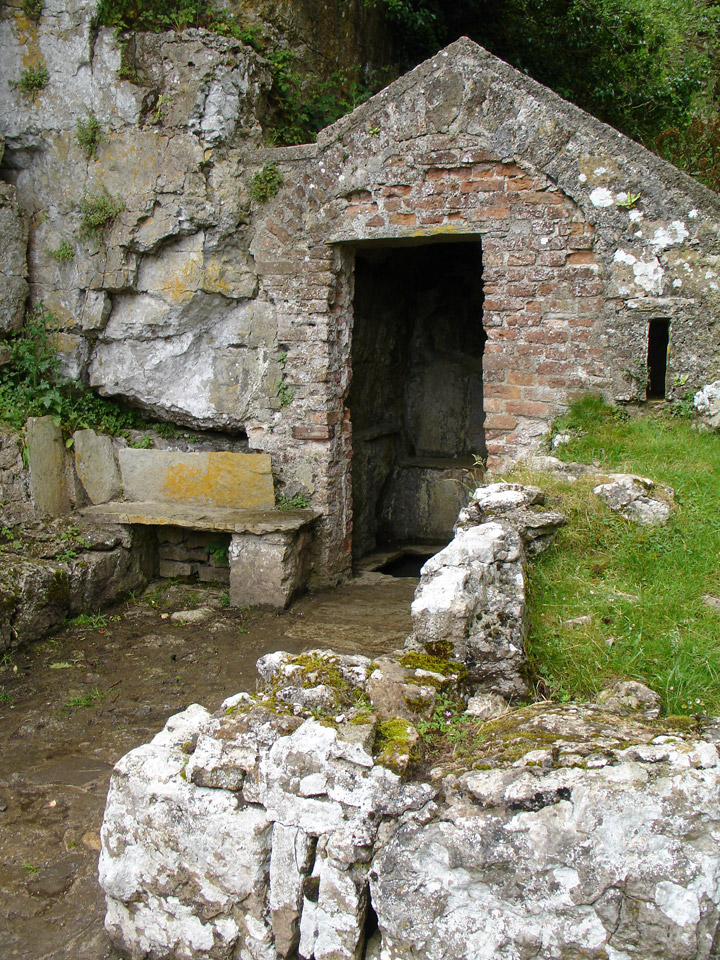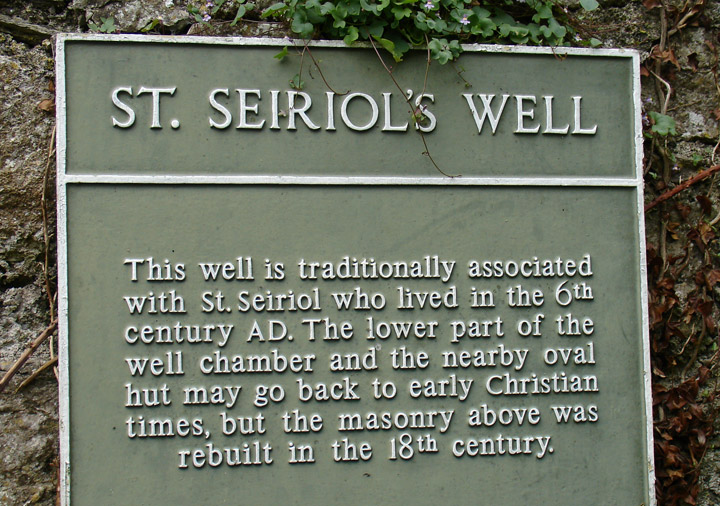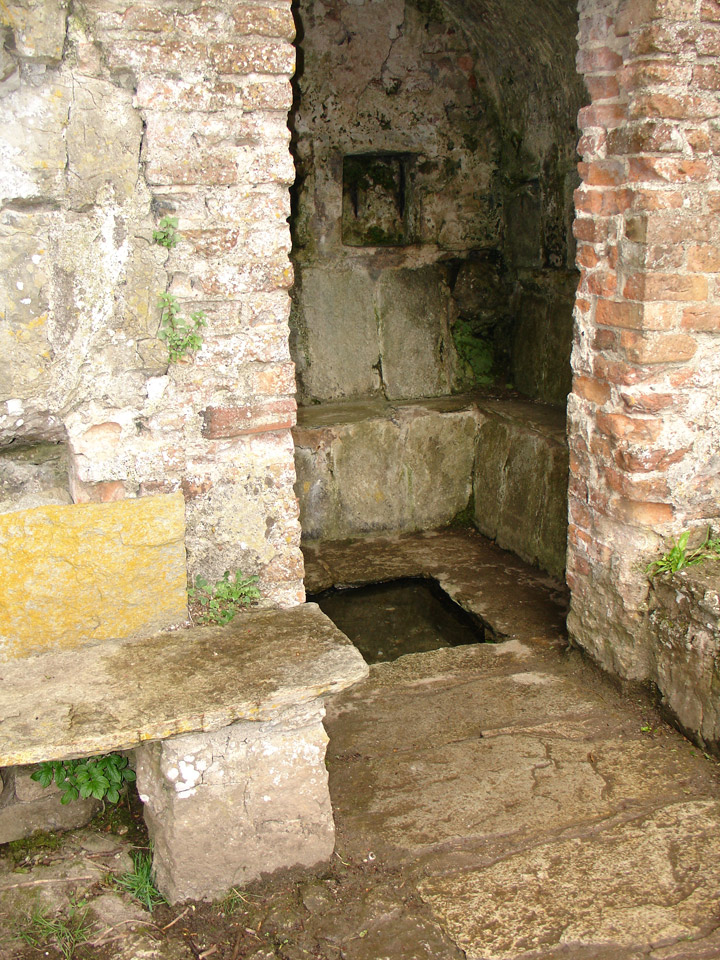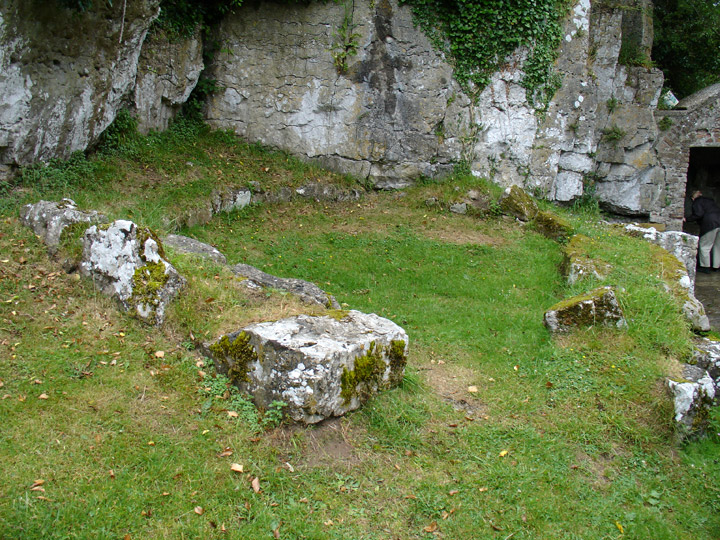 remains of what might have been the Saint's cellll
According to legend. the two saints used to meet weekly near Llanerchymedd, near the centre of the island. St. Cybi would walk from Holyhead, facing the rising sun in the morning and the setting sun in the evening. St. Seiriol, traveling in the opposite direction, would have the sun to his back during his journey. They were thus known as Cybi the Dark (since he was tanned during his journey) and Seiriol the Fair.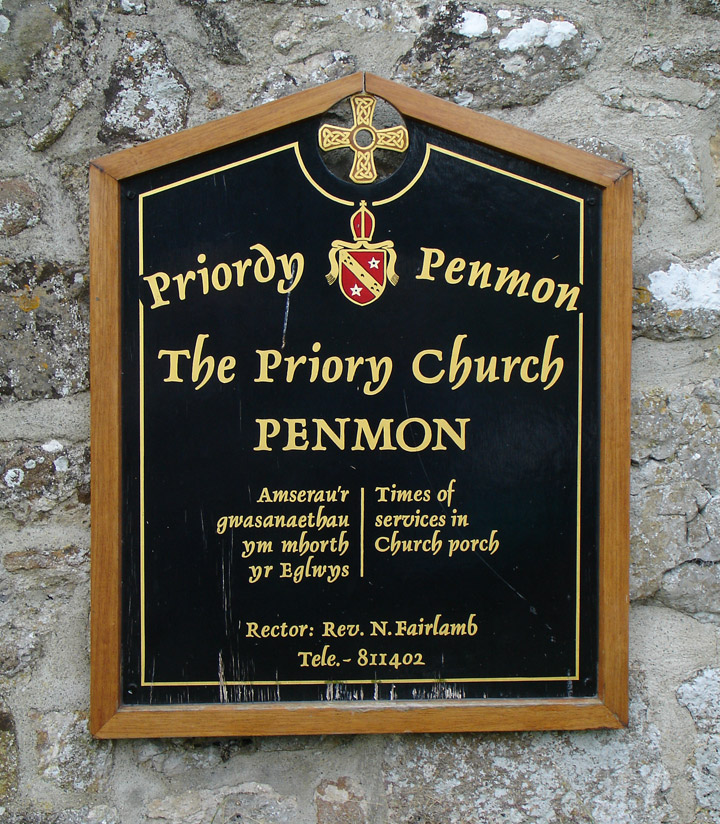 The Priory Church
St. Seiriol's monastery developed throughout the centuries and by the 10th century it had a wooden church building and two high crosses that probably stood at the entrance to the monastic grounds. However, Viking raids in 971 destroyed the church. Rebuilding of the church in stone. giving the present building, took place throughout the 12th century during the prosperous period under the rule of Gruffudd ap Cynan and Owain Gwynedd. This is the most complete building of its age in northwest Wales.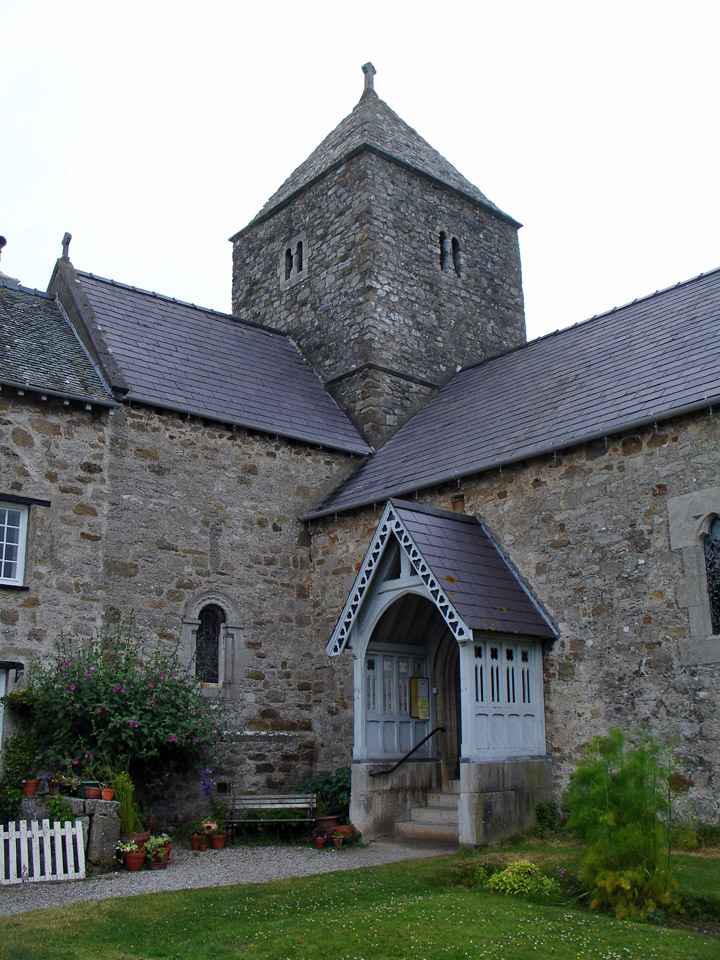 entrance to the old church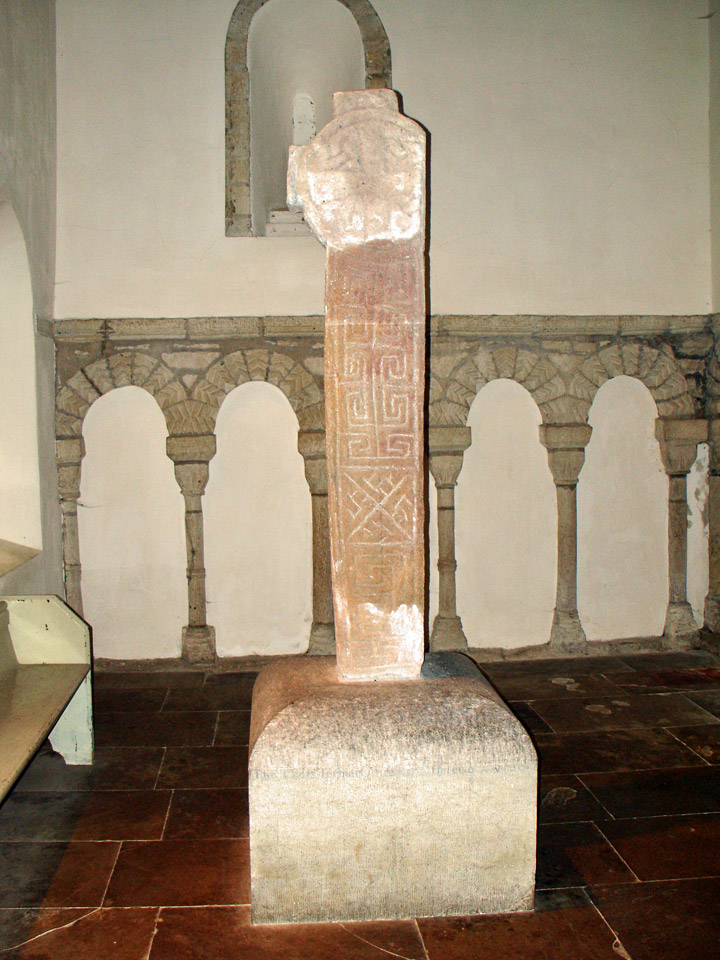 cross in the old nave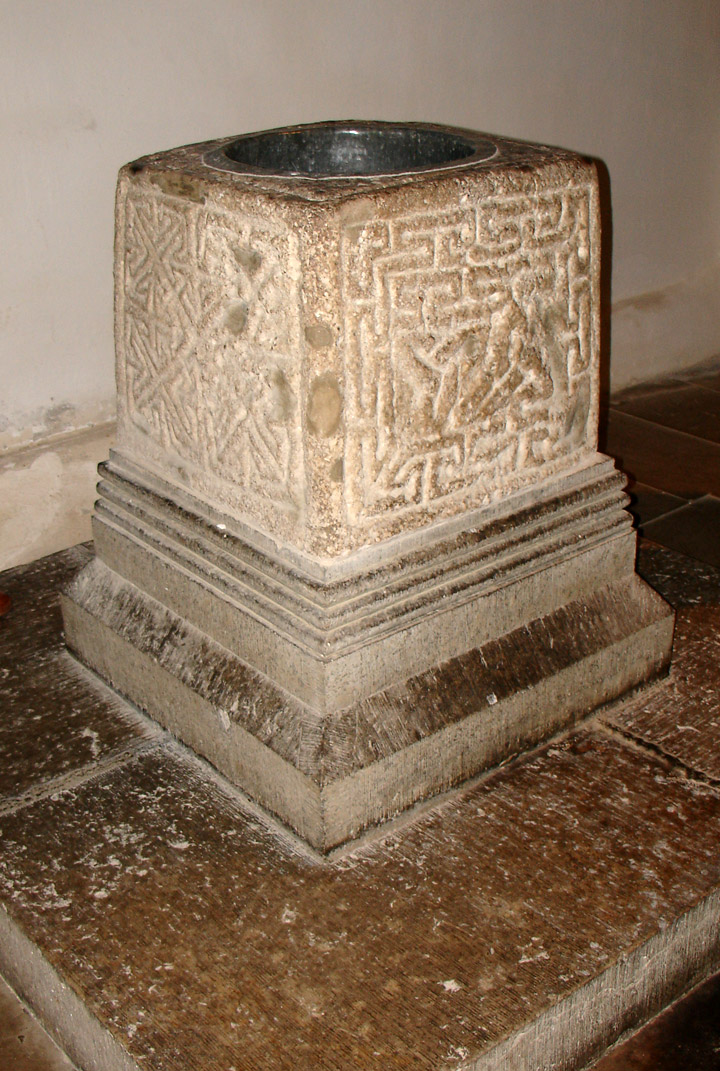 baptismal font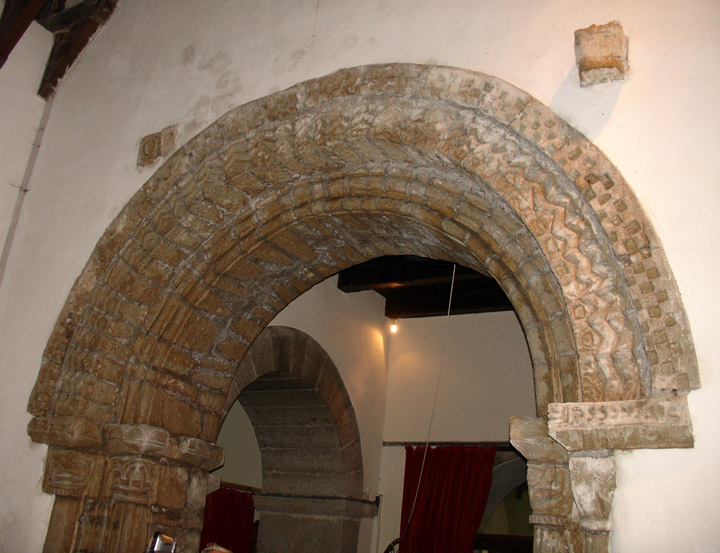 Romanesque Arch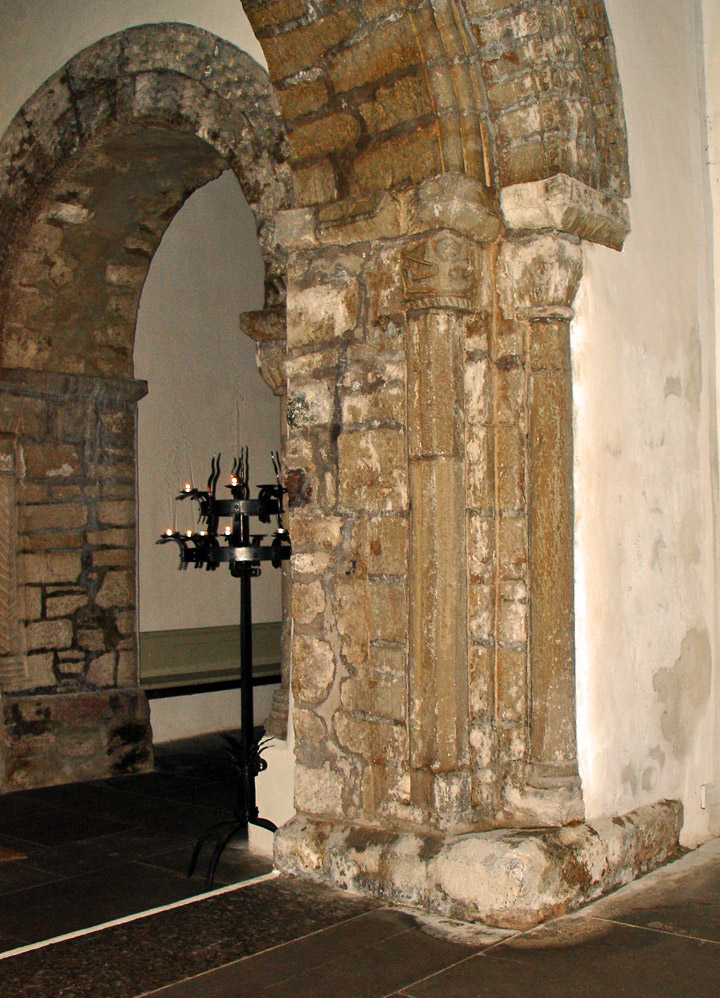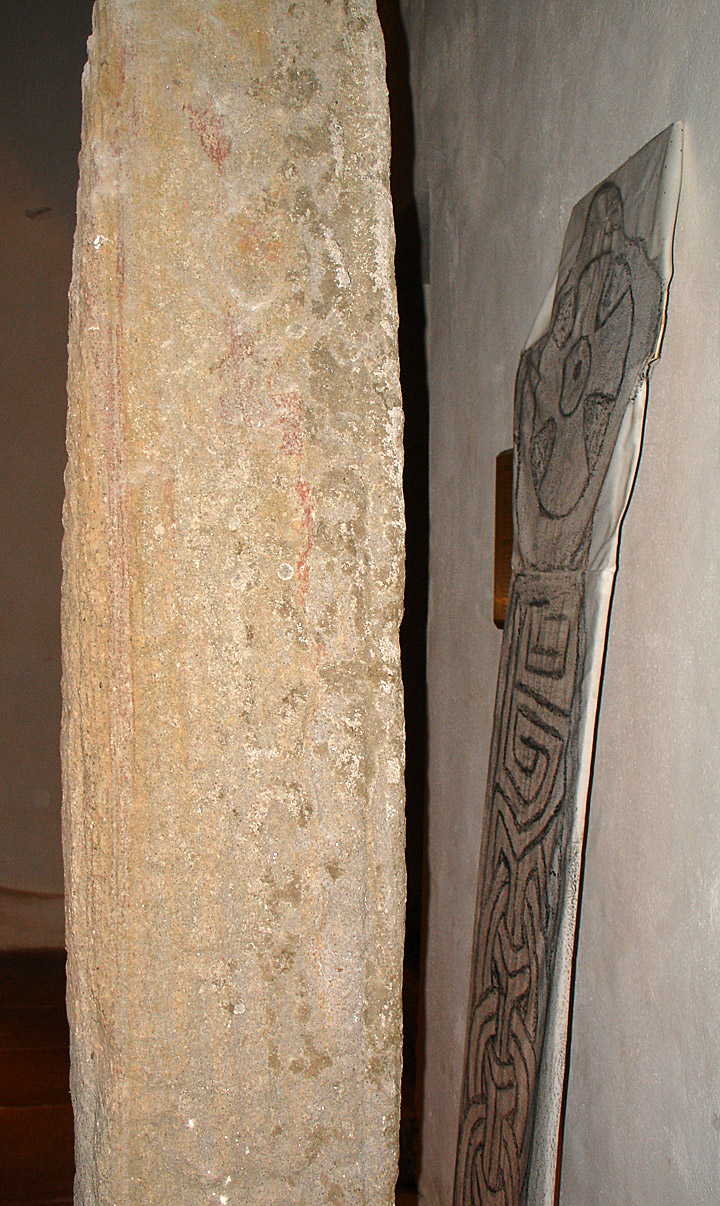 weathered old cross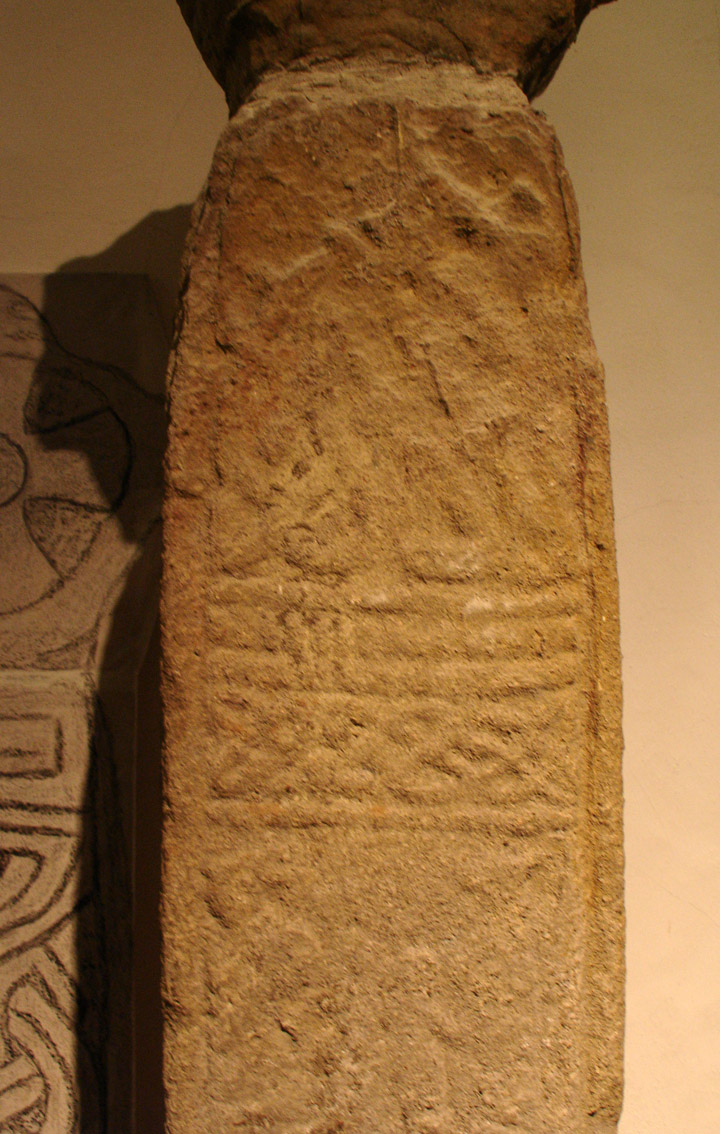 Celtic Cross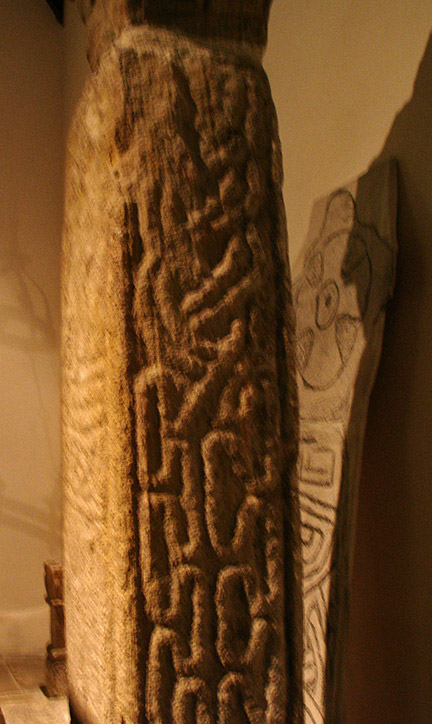 The church is of the typical cruciform arrangement. The nave is the oldest part. finished about 1140. The transepts and the tower were built in 1160-70. The chancel was added in 1220-1240 during the rule of Llywelyn AP lorwerth (Llywelyn the Great). This occurred at the time when the king convinced the monasteries in North Wales to reorganize under the Augustine Order.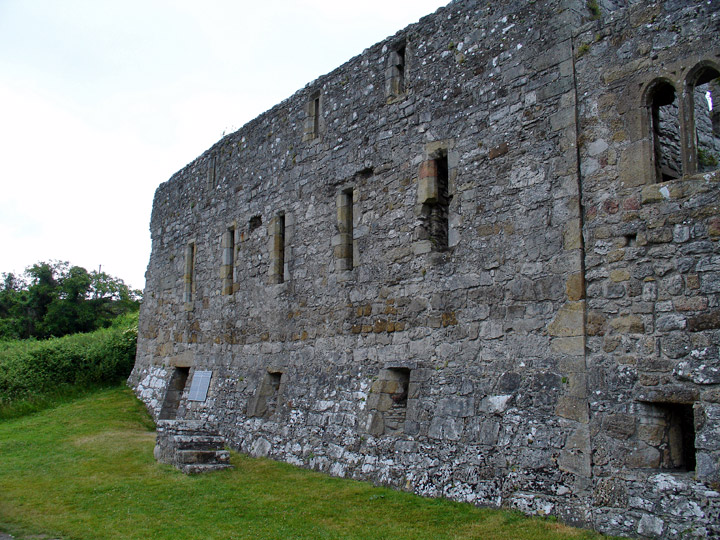 Priory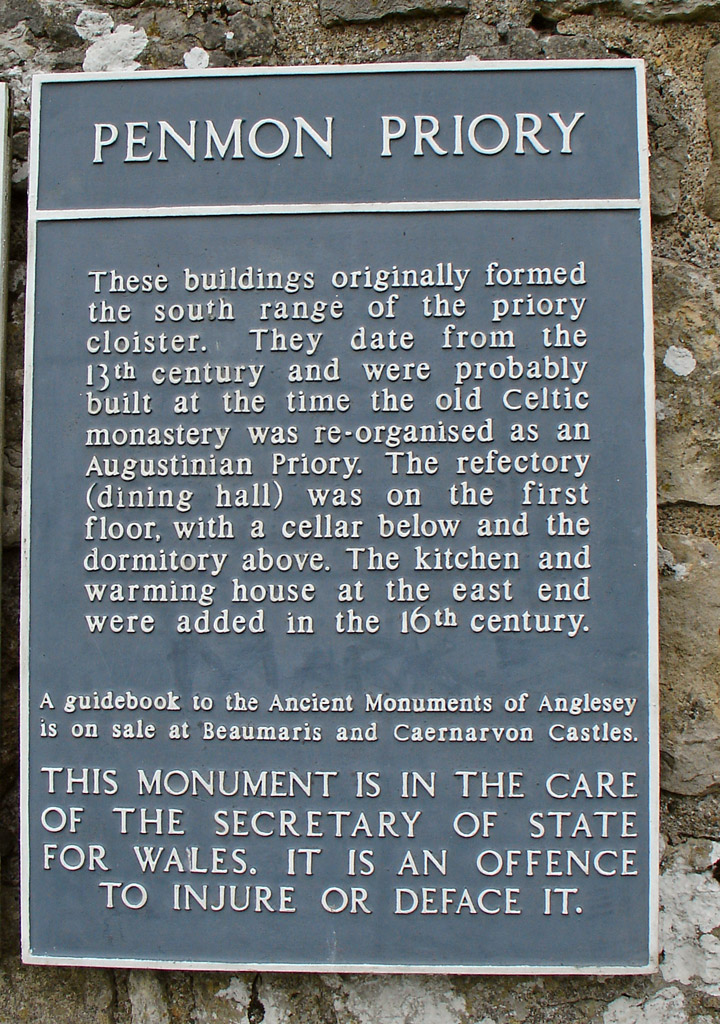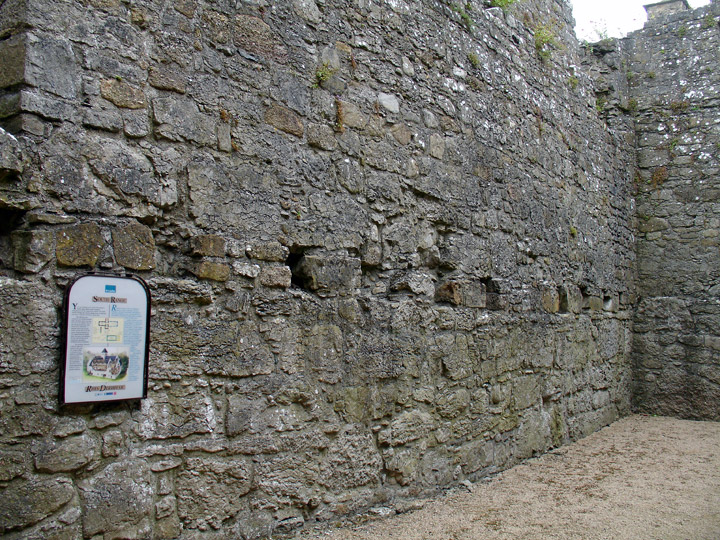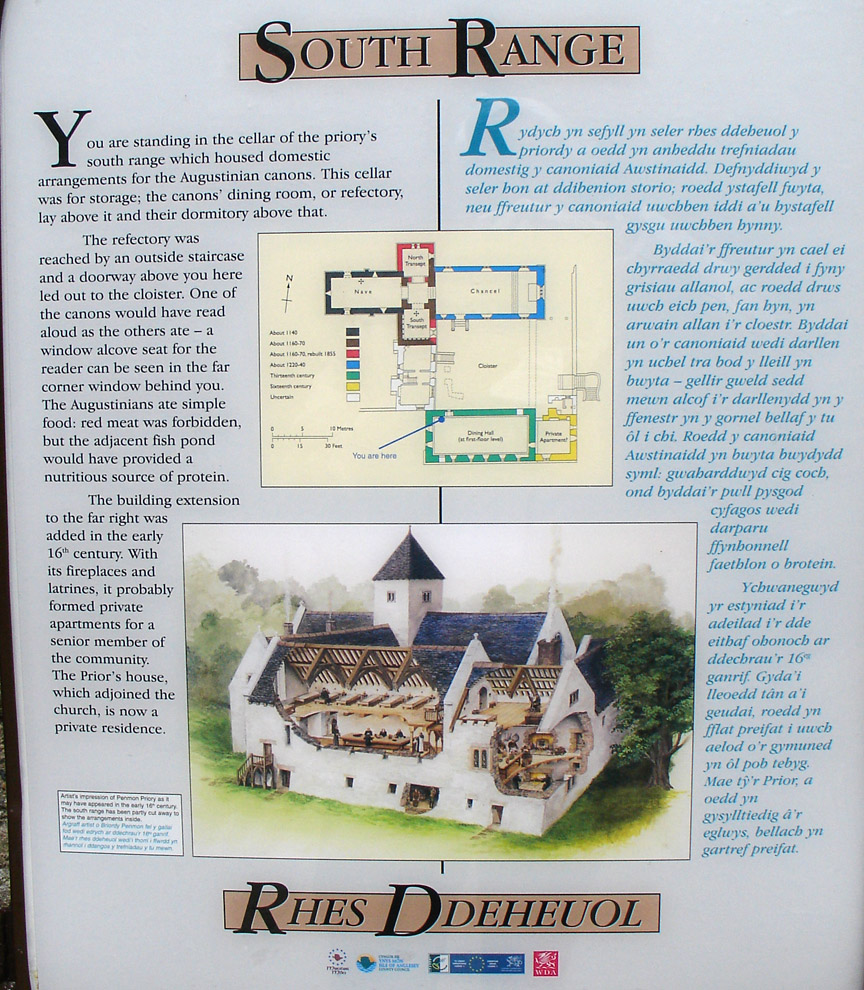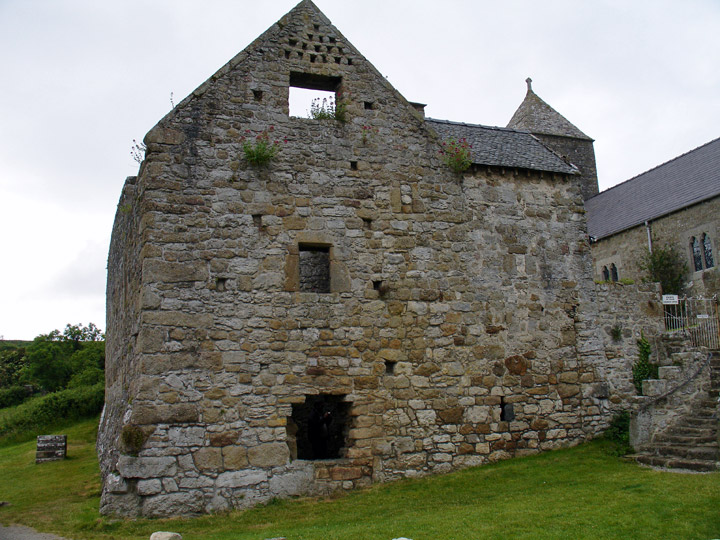 Priory
Also built around this time was a refectory. with a large dining hail, cellars and a dormitory. This three story building is now roofless. The building between the refectory and the south transept was the priors house, probably built in the 6th century. It is now a private dwelling. The area in the middle was the cloister, and there may at one time have been another building on the eastern side. enclosing the cloister.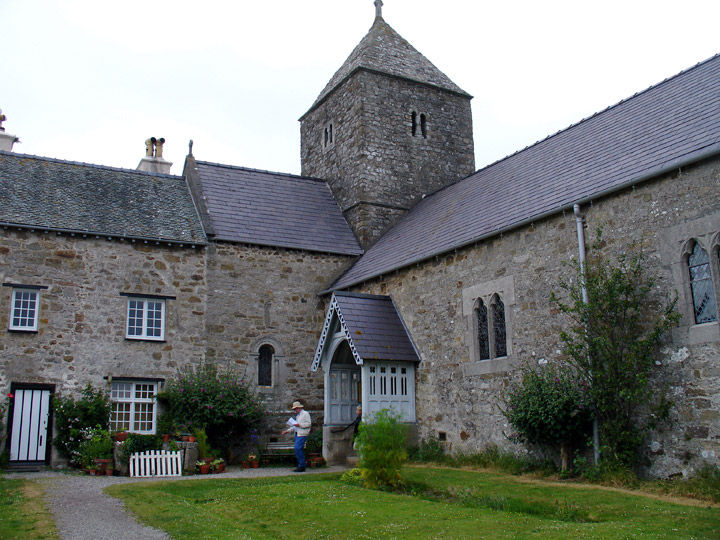 new church on the right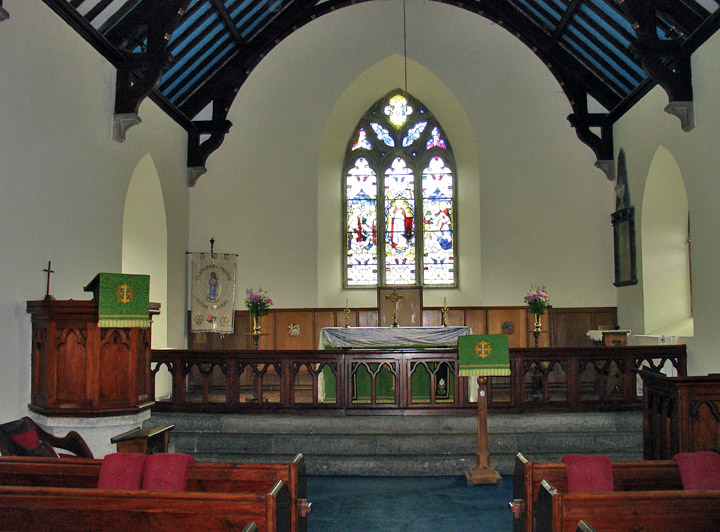 interior showing the pulpit and altar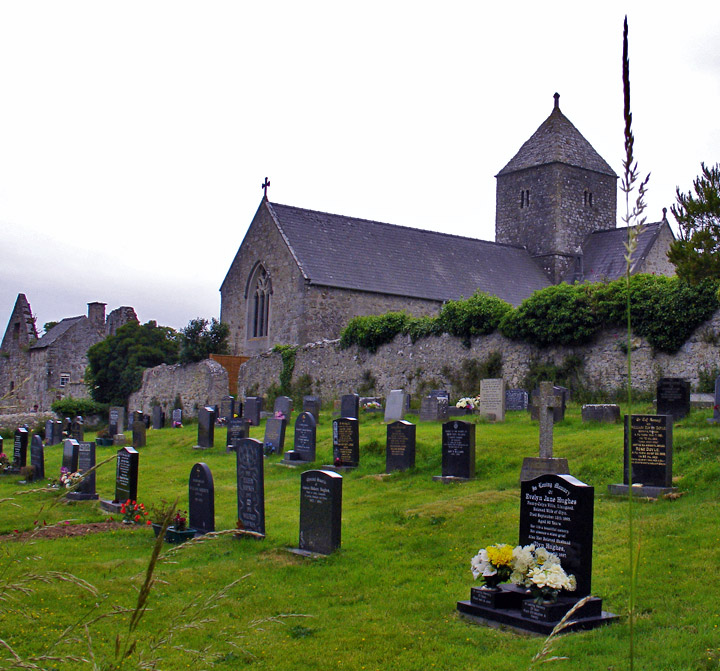 graveyard of the 1855 church
The monastery was dissolved in 1537, during the reign of Henry VIII, along with most others in England and Wales. The lands then passed into the ownership of the local landowners. the Bulkeley family, and was used as a deer park. The church remained in use. however, and much of it was rebuilt in 1855.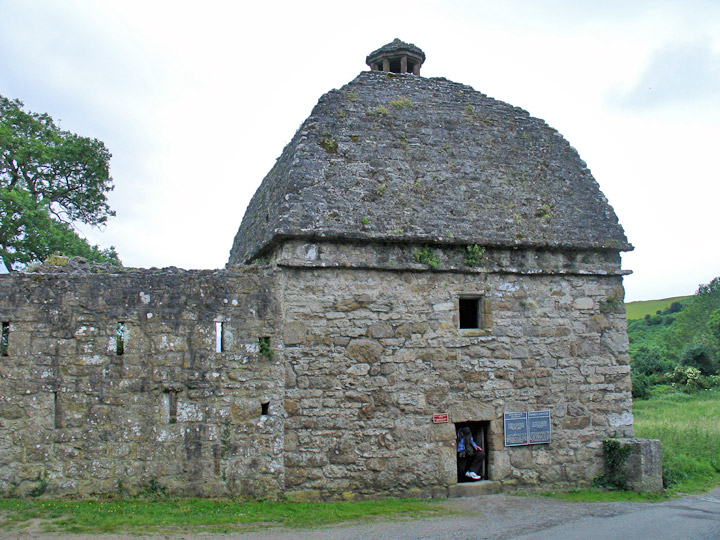 Dovecot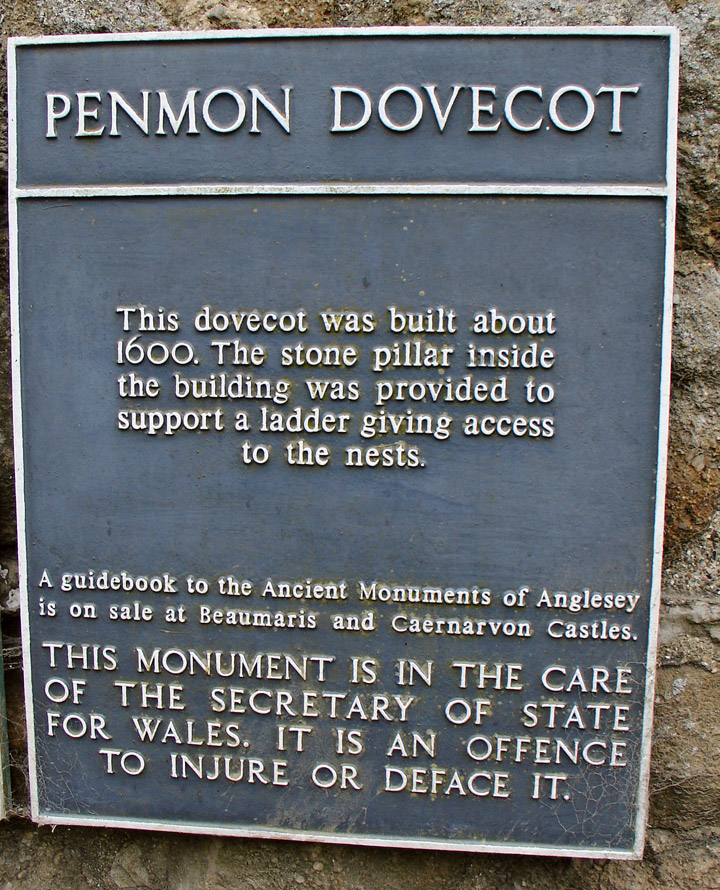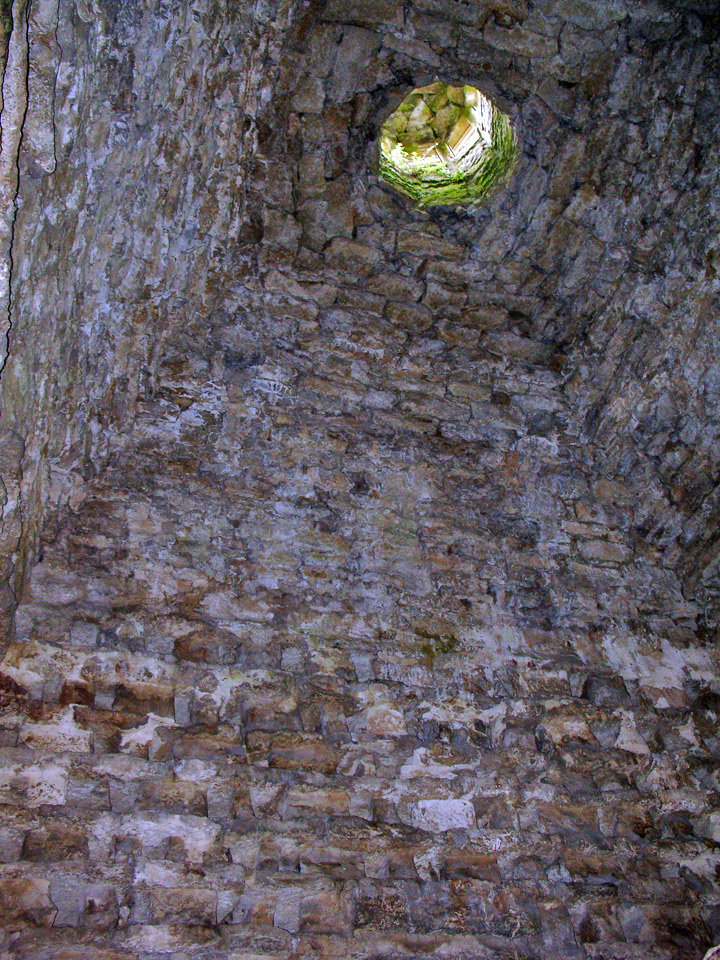 inside the dome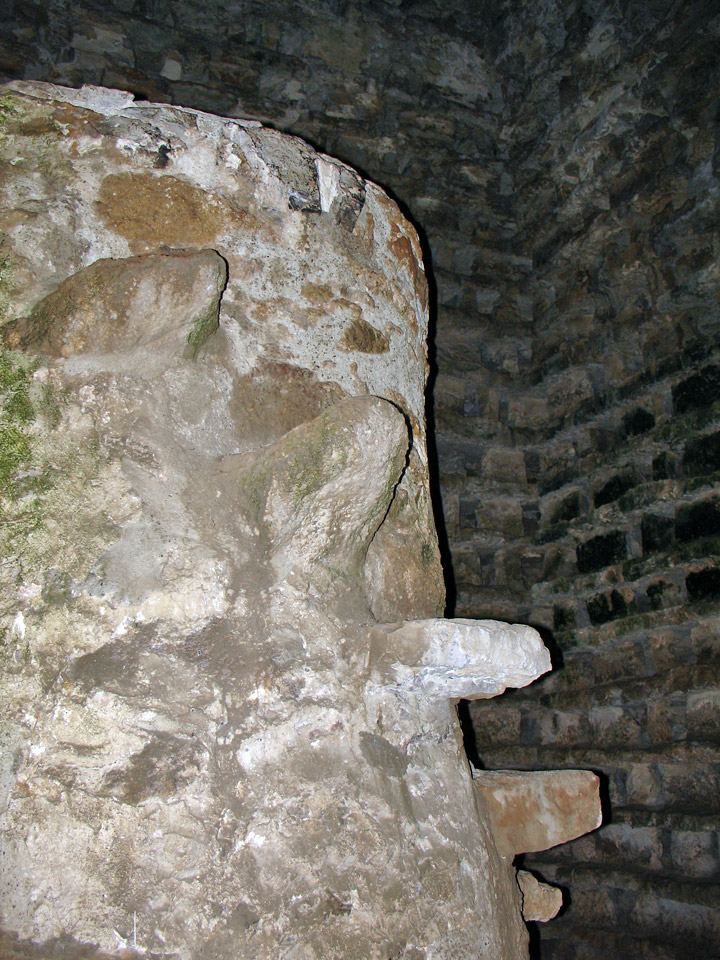 revolving ladder to provide access to the dove boxes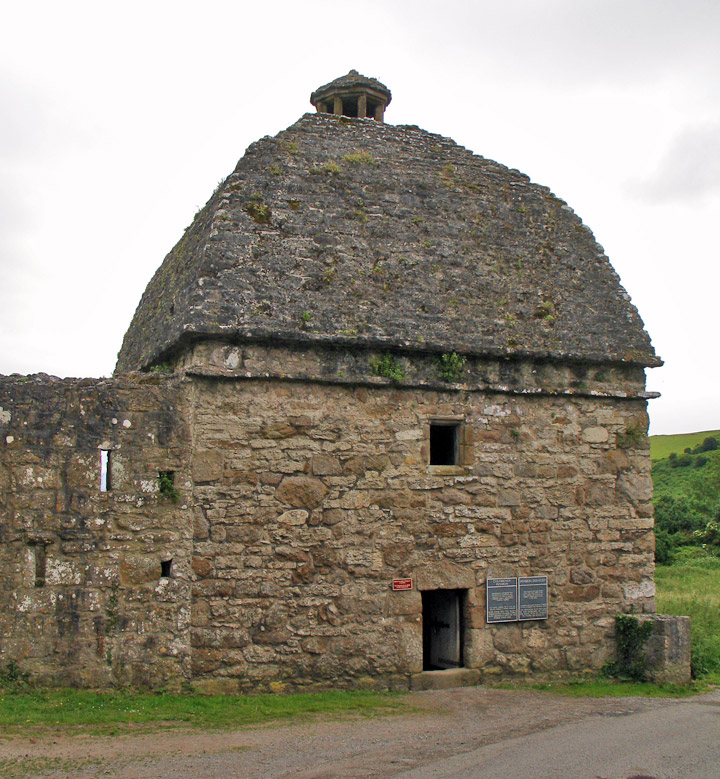 built about 1600
Sir Richard Bulkeley, who owned the old monastery lands after dissolution, probably built the dovecot that stands near the church, in about 1600. This was built to house domestic pigeons for their eggs and meat. This square building has a large domed roof with a small cupola on the top where the birds could fly in and out. Inside were 1000 nesting boxes to accommodate the doves. A pillar in the centre would have supported a revolving ladder to provide access to the boxes.

Return to Wales Elderhostel page
---
---