Vilnius
view of the Gedimino tower
Vilnius or Vilnyus (Russian Vilna; Polish Wilno), capital and largest city of Lithuania, on the Neris (Viliya) River, in the southeastern part of the country. Vilnius is an important railroad junction and an industrial and commercial center. Its principal manufactures include electrical and electronic equipment, processed foods, clothing, furniture, and forest products.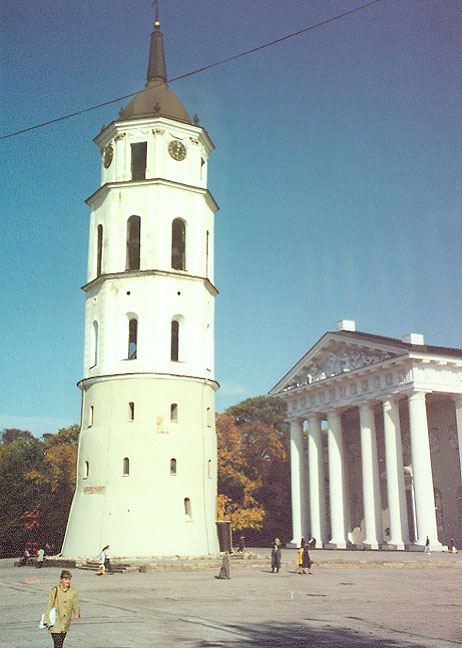 Clock Tower and Cathedral
Vilnius is noted as a cultural center and is the site of many monuments. The city's university, founded in 1579 as a Jesuit academy, is the oldest in Lithuania. The Lithuanian Academy of Sciences, research institutes, and several theaters and museums are also here.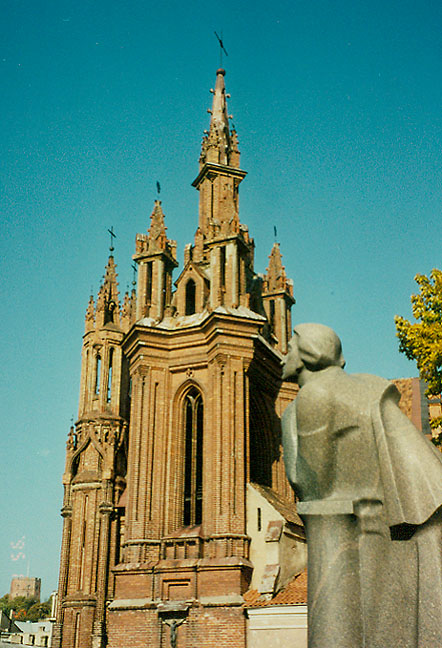 St. Anne's church
The old section of the city contains the ruins of a 14th-century castle and numerous churches dating from the 16th and 17th centuries.
More Photos of St. Anne's church

Baroque churches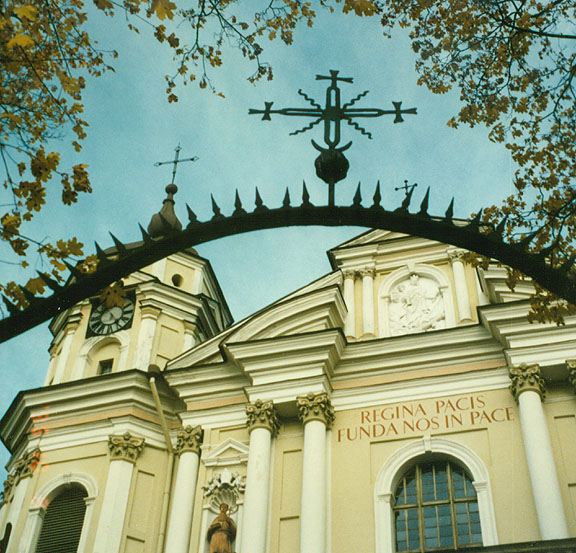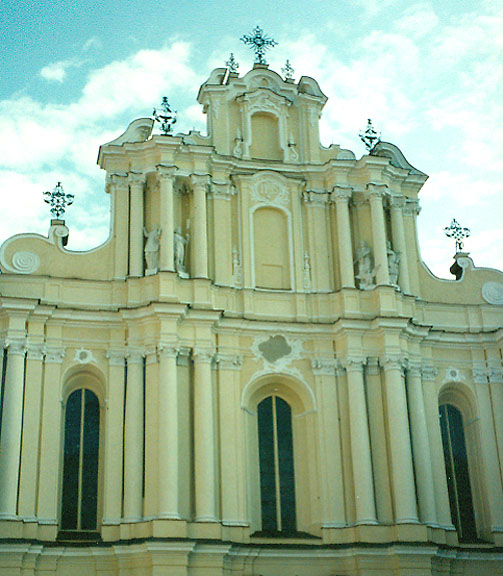 More Photos of SS Peter and Paul church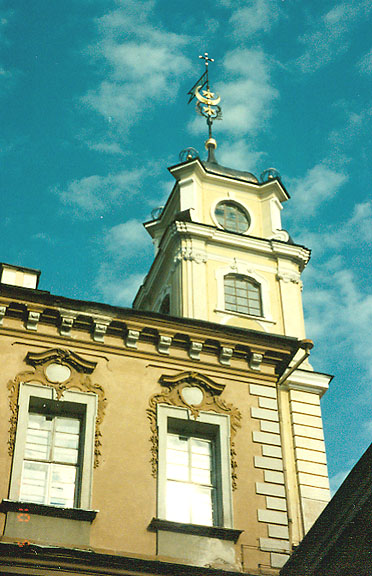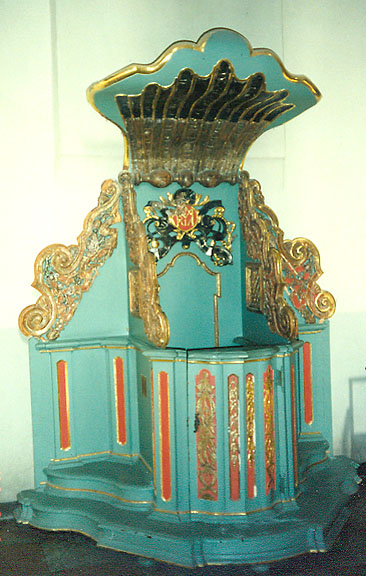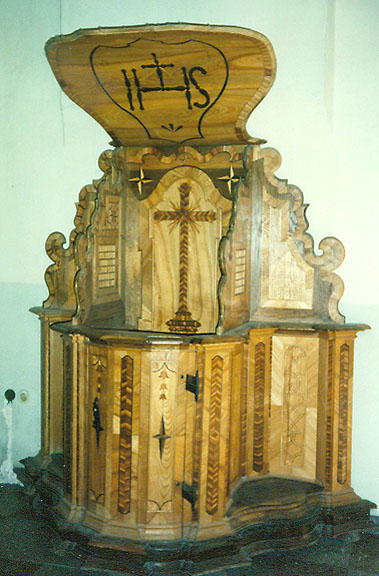 confessionals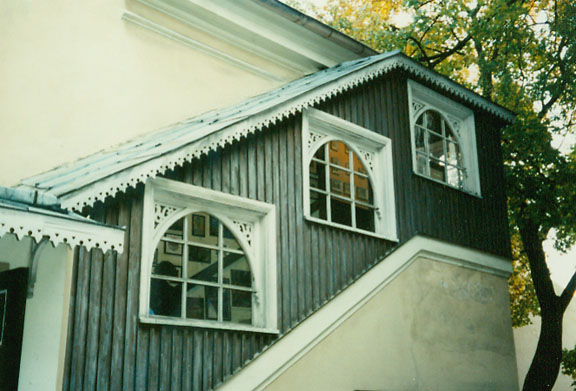 stairs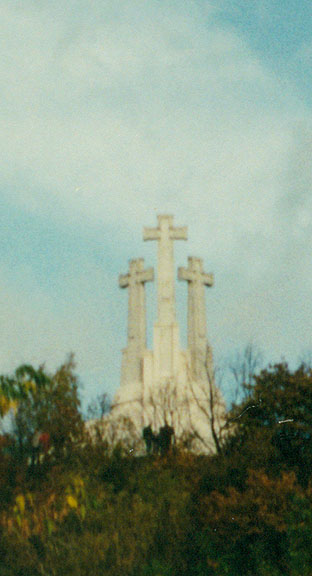 three crosses on three crosses hill
Although the site of the city was probably settled earlier, the traditional founding date of Vilnius is set at 1323, when Gediminas chose it as the capital of the principality of Lithuania. It soon developed into an important trade center, and after the union in 1569 of Lithuania and Poland the city became known as a center not only of Polish culture but also of Jewish learning. It was incorporated into the Russian Empire in 1795.
entrance to Holy Spirit Church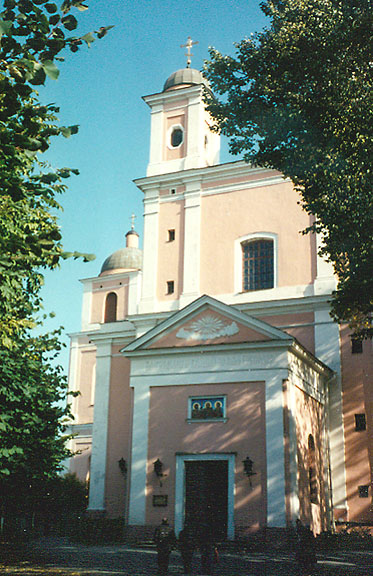 chief Russian Orthodox church in Lithuania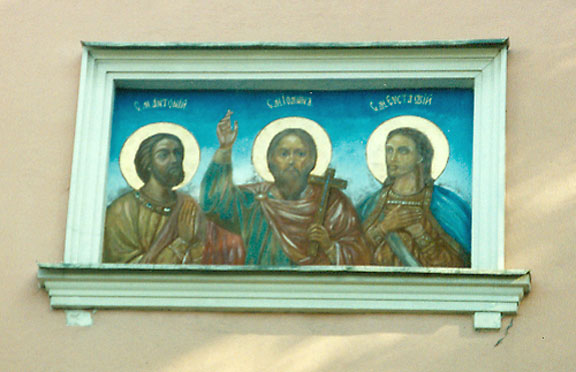 three 14th century martyrs
Saints Anthony, Ivan and Eustachius
(Their preserved bodies lie in a chamber at the
foot of a flight of steps in front of the altar)
During World War I the city was occupied by German forces from 1915 to 1918. After the German retreat, Vilnius was controlled successively by the Lithuanians, the Bolsheviks, and the Poles. In 1920 the Union of Soviet Socialist Republics (USSR) occupied the Polish-held city and transferred it to independent Lithuania.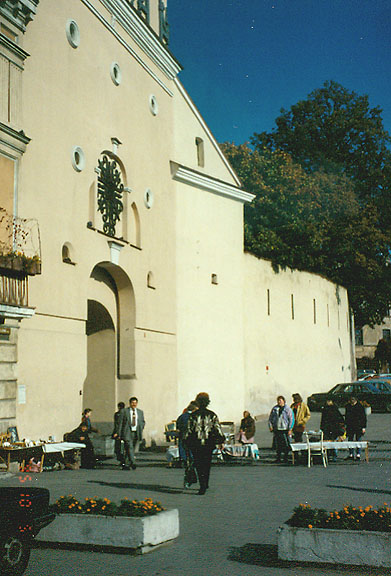 street in old town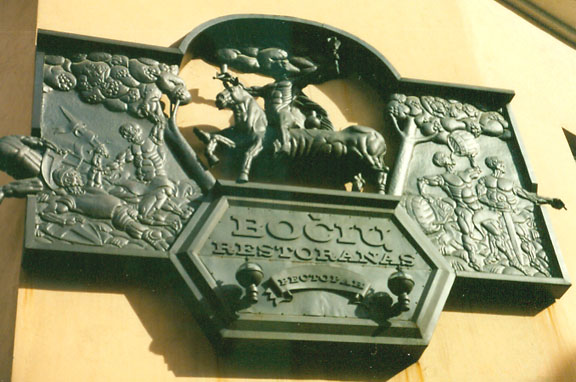 iron work
Although the League of Nations awarded Vilnius to Lithuania, Poland reoccupied the city later that year. In 1939 the USSR captured the city, and in 1940 it became the capital of the newly formed Lithuanian Soviet Socialist Republic (SSR). During World War II it was occupied by German forces from 1941 to 1944 and suffered heavy damage; its large Jewish population was virtually exterminated. Vilnius became the capital of the newly independent Lithuania in 1991. Population (1999 estimate) 578,412.
Text by Microsoft Encarta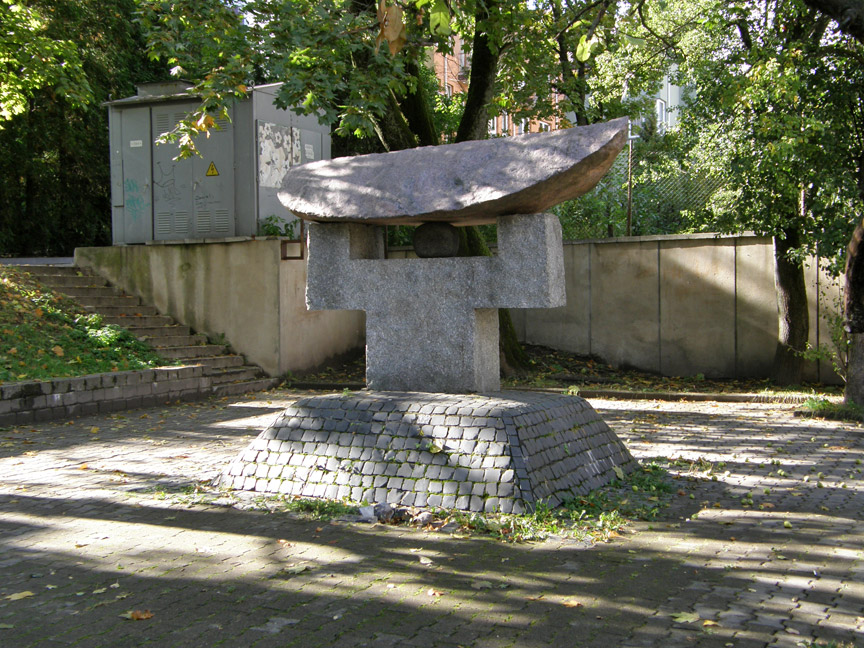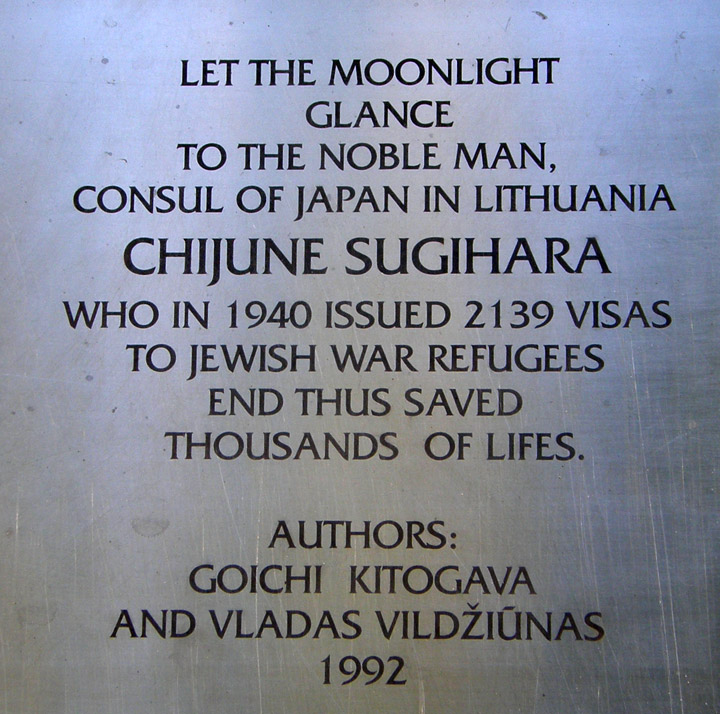 to the man who saved many lives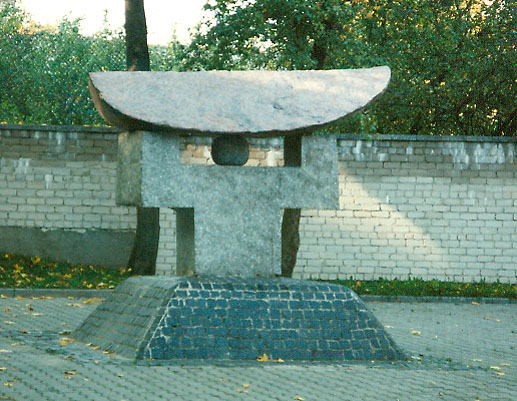 photo from my previous visit