Trakai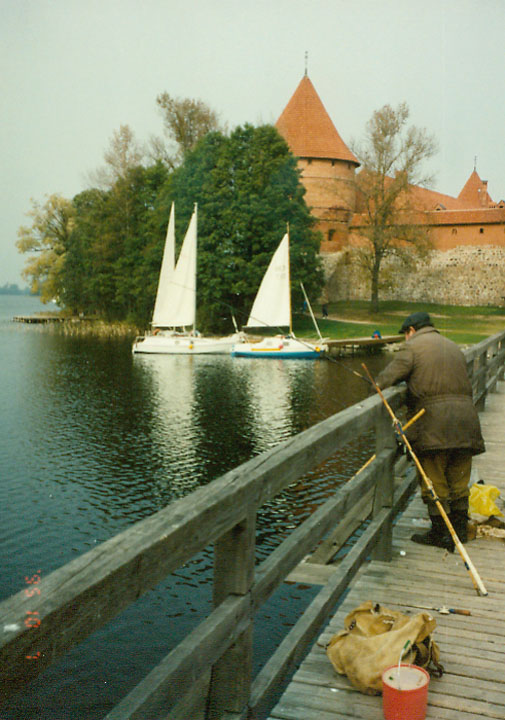 bridge over Lake Galvé to island castle
(built by Vytautas about 1400)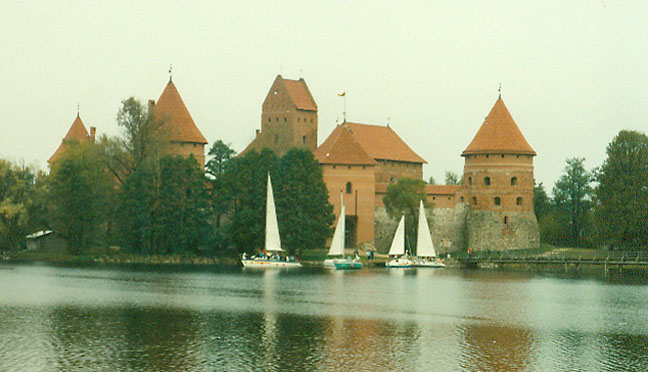 Island Castle
(Photo from 1995)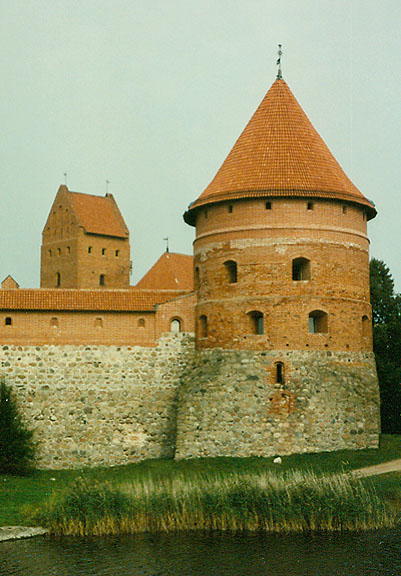 square towerer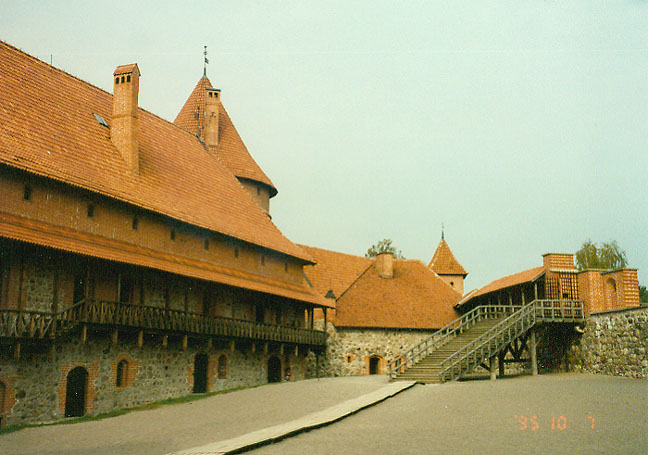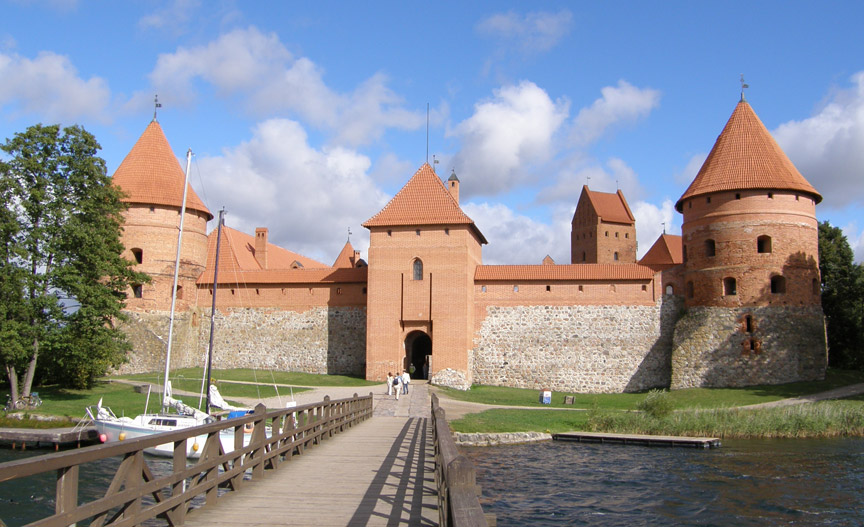 the castle in 2007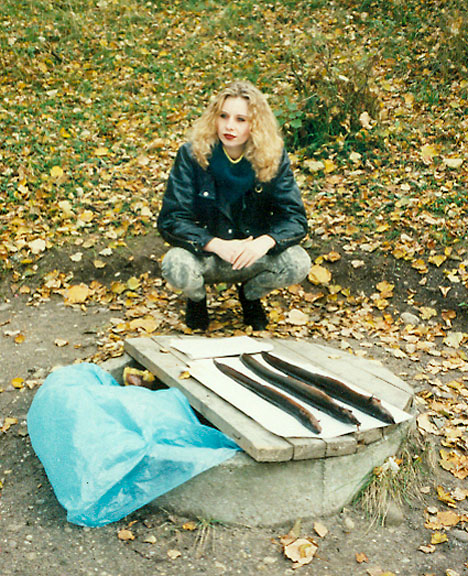 eels for sale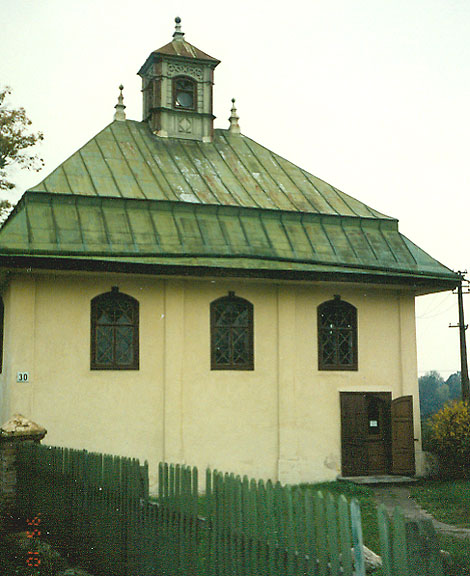 a Baroque building
More Photos of the town of Trakai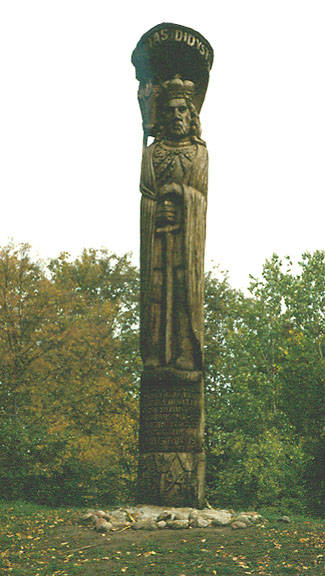 Vytautas didysis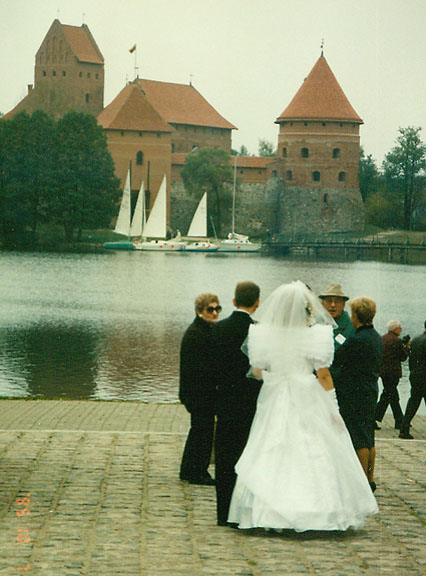 a favorite spot for Wedding Photos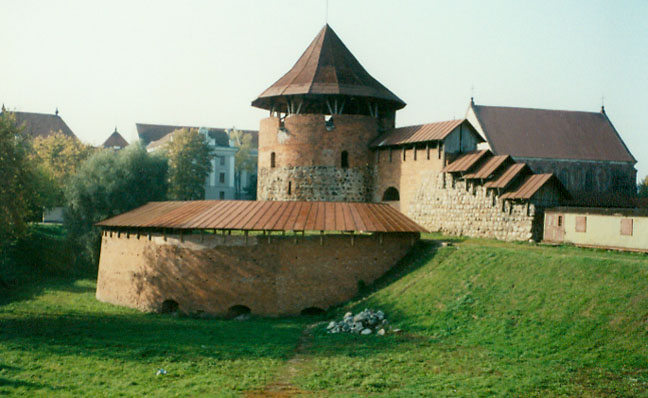 14th-century castle
Kaunas (Russian Kovno), city in central Lithuania, a port at the confluence of the Neman (Nemunas) and Neris (Viliya) rivers. In the city, which is an industrial and commercial center, textiles, processed food, metal goods, and machinery are produced. Kaunas is the site of an agricultural school, a polytechnic institute, and several museums.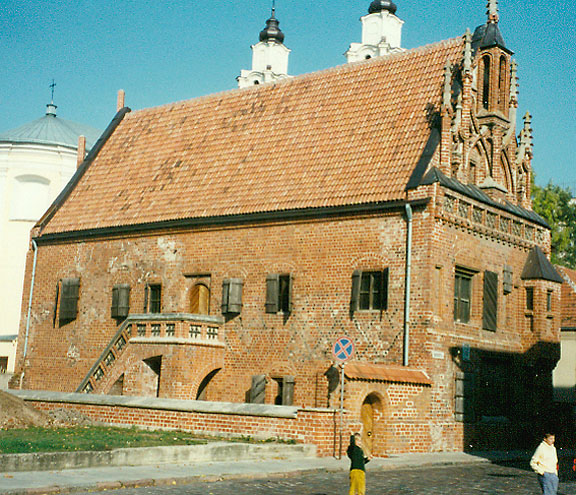 15th century German merchant house
Among its many points of historical interest are the ruins of a 14th-century castle, the Lithuanian-Gothic Vytautas Church (15th century), and a 17th-century monastery.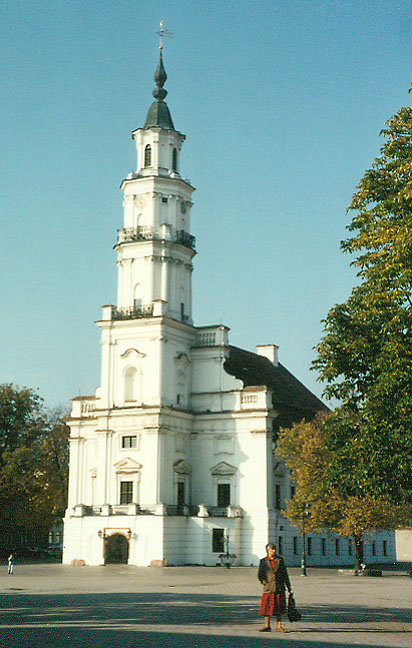 old town hall
(Wedding chapel during Soviet days)
Probably founded by AD1000, Kaunas was fortified (13th to 14th centuries) against the Teutonic Knights by the Lithuanians. It passed to Poland in the late 16th century and was acquired by Russia as a result of the third partition (1795) of Poland.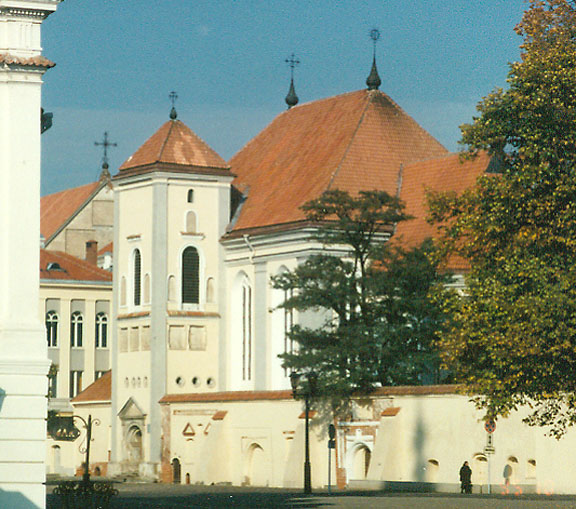 an abbey
From 1920 to 1940 the city served as the capital of independent Lithuania. During World War II (1939-1945) Kaunas was annexed (1940) by the USSR, but subsequently was occupied (1941-1944) by the Germans, who exterminated much of its population. Kaunas belonged to the Lithuanian SSR from 1944 to 1991, when it became part of a newly independent Lithuania. Population (1999 estimate) 414,199.
Text from Microsoft Encarta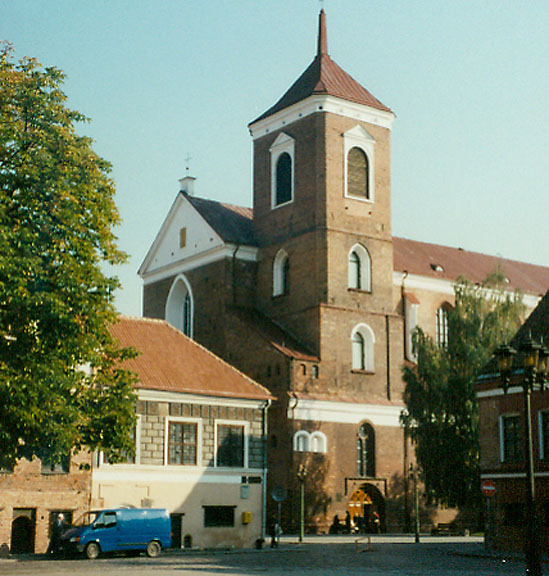 the Cathedral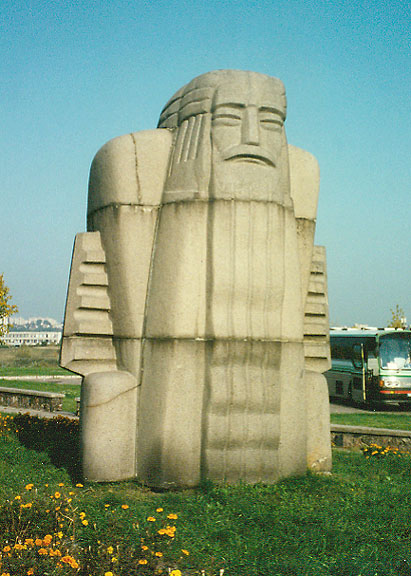 statue of Maironia
(priest and poet)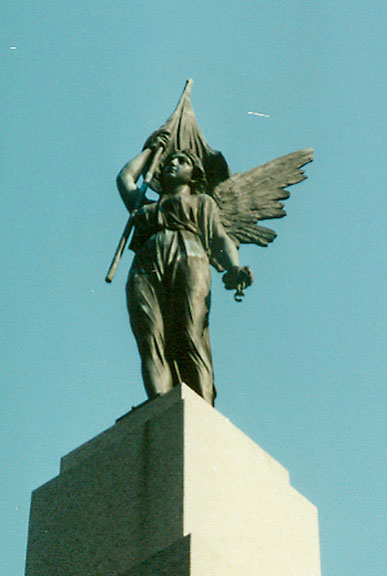 statue of Liberty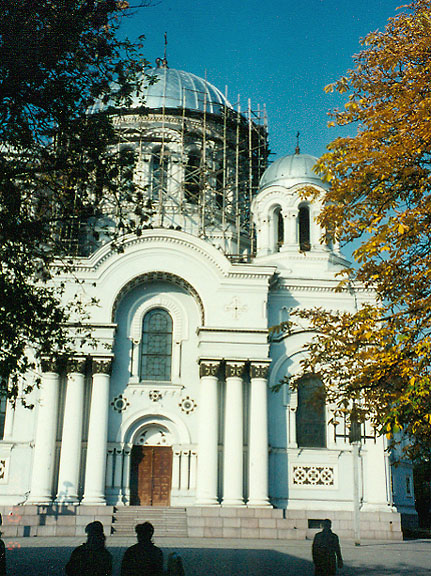 Mykolas Archangelas
a catholic church