Town Tour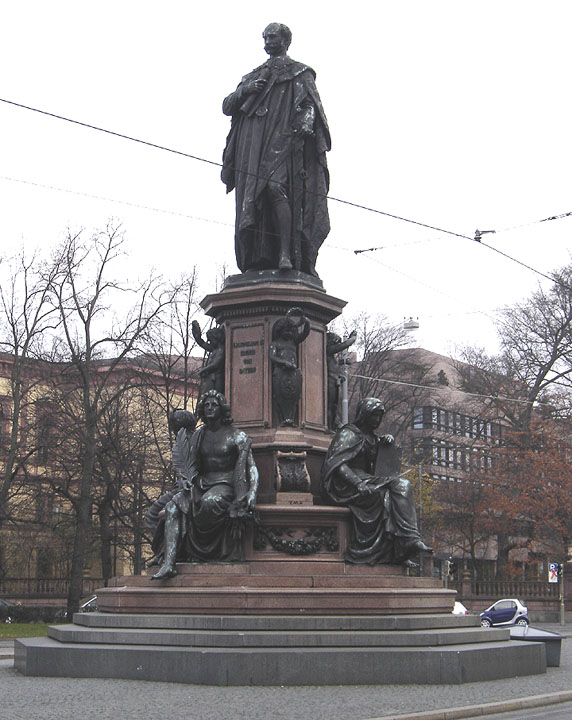 statue of Maximilian II
on Maximilianstrasse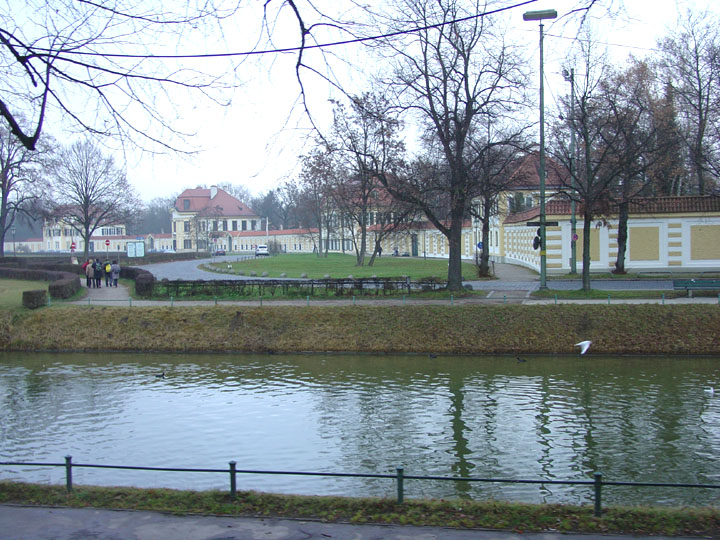 Alpine Museum on Prater Island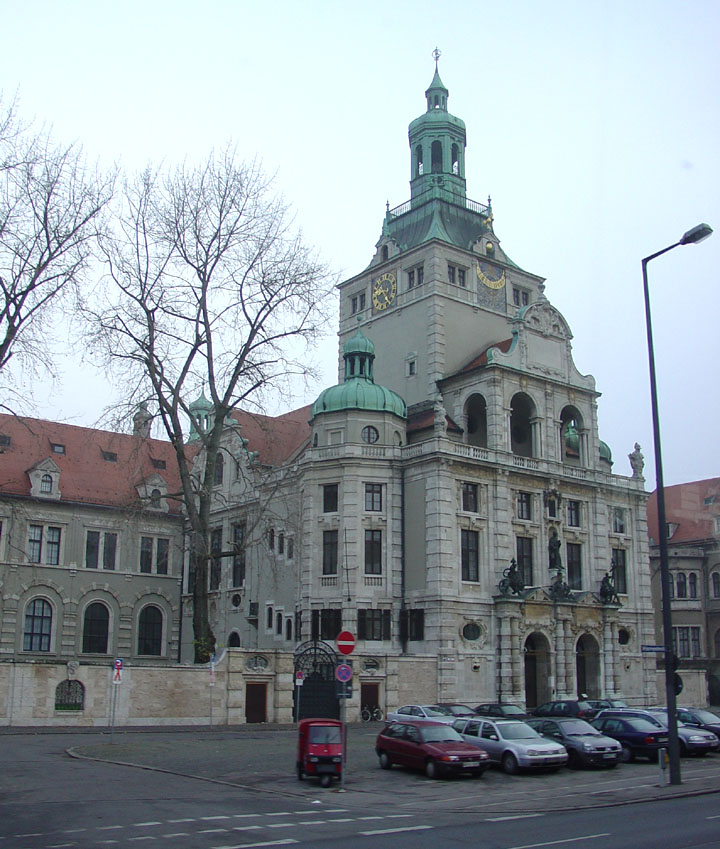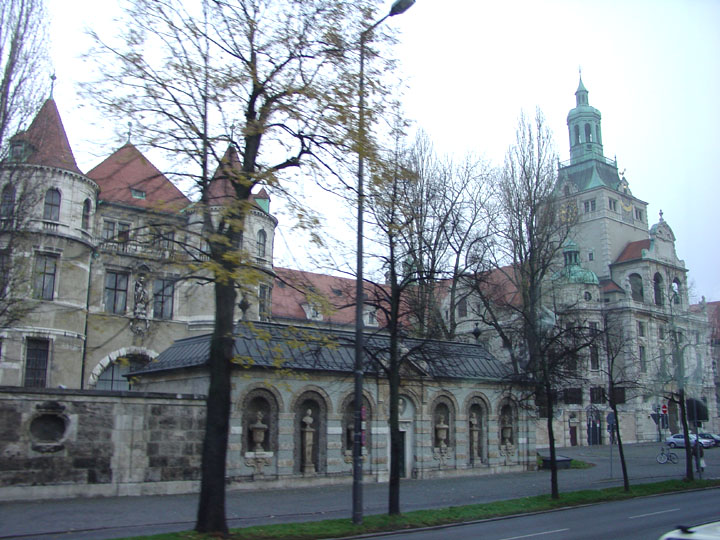 Bavarian National Museum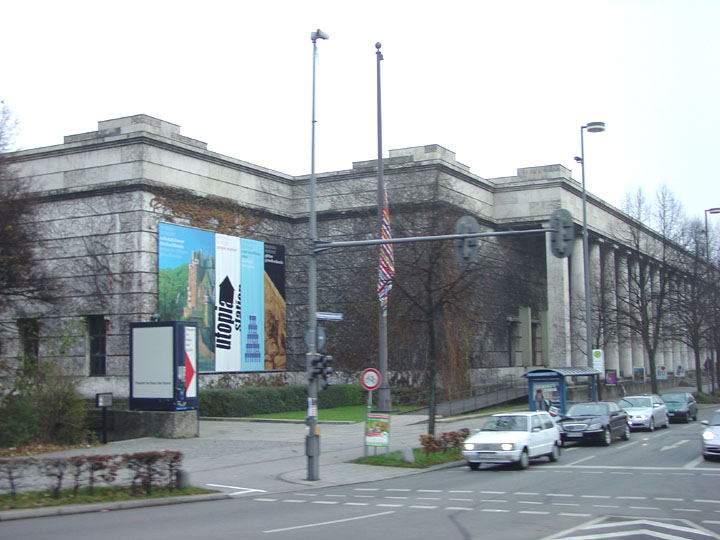 Art Gallery (Haus der Kunst)
---
Interesting Buildings in Munich
observed during a bus tour on a dreary day in December 2004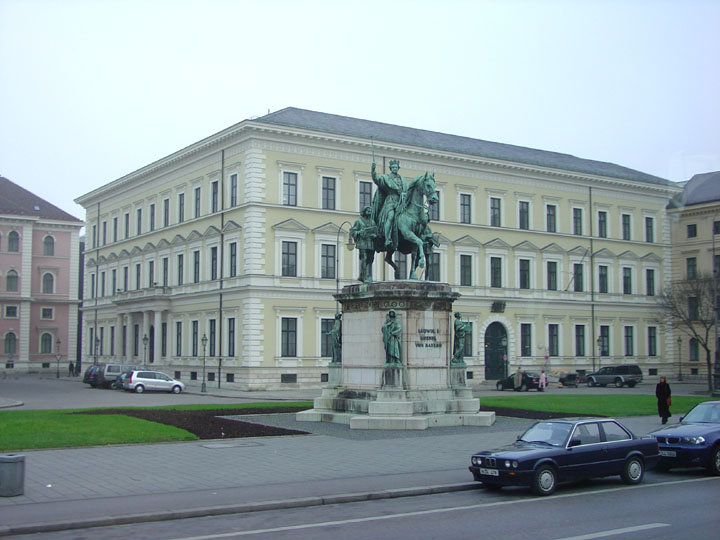 Odeonsplatz, statue of Ludwig I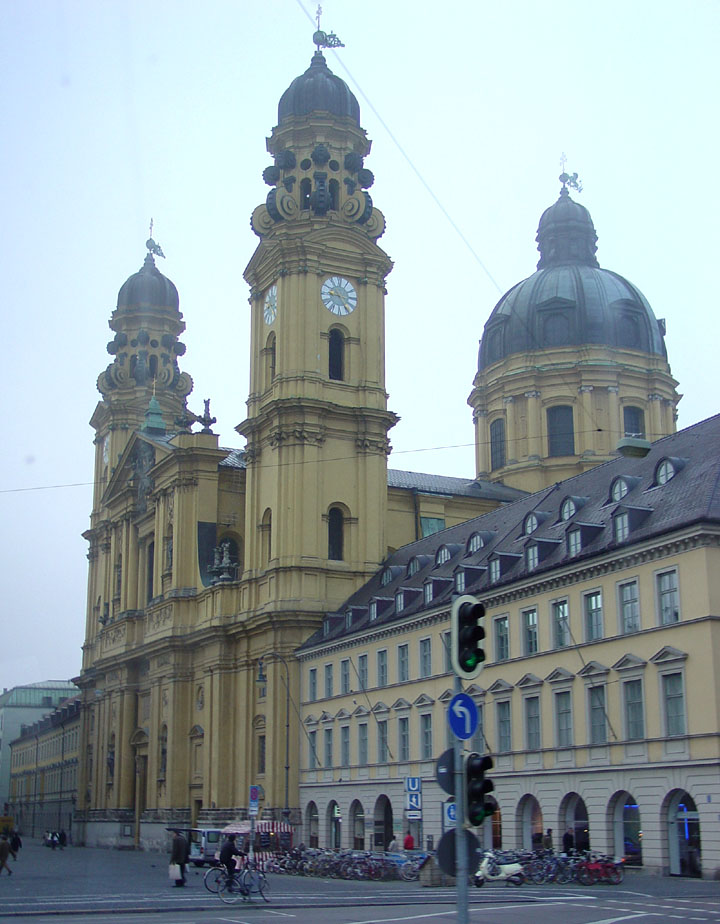 Theatiner Kirche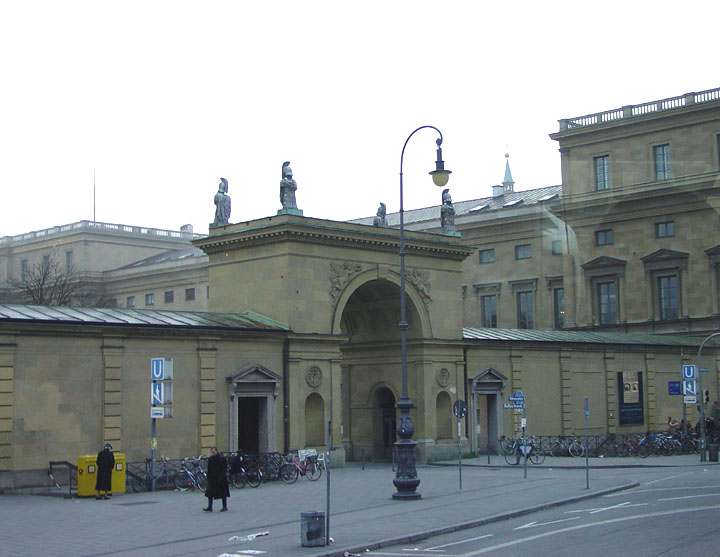 Odeonsplatz, entrance to the Hofgarten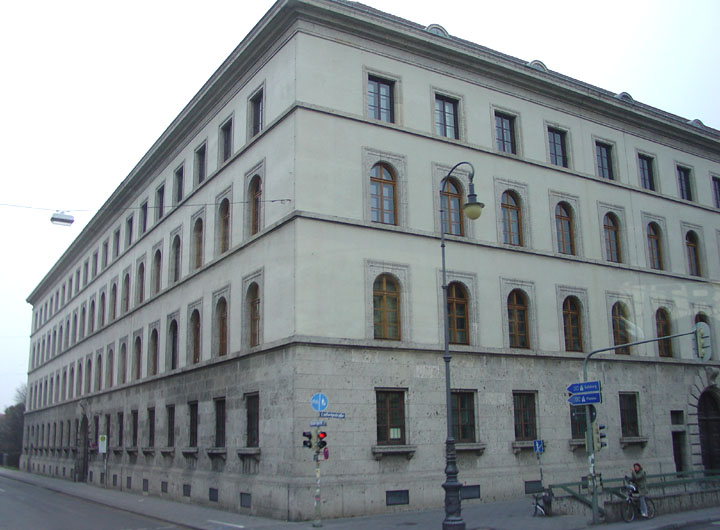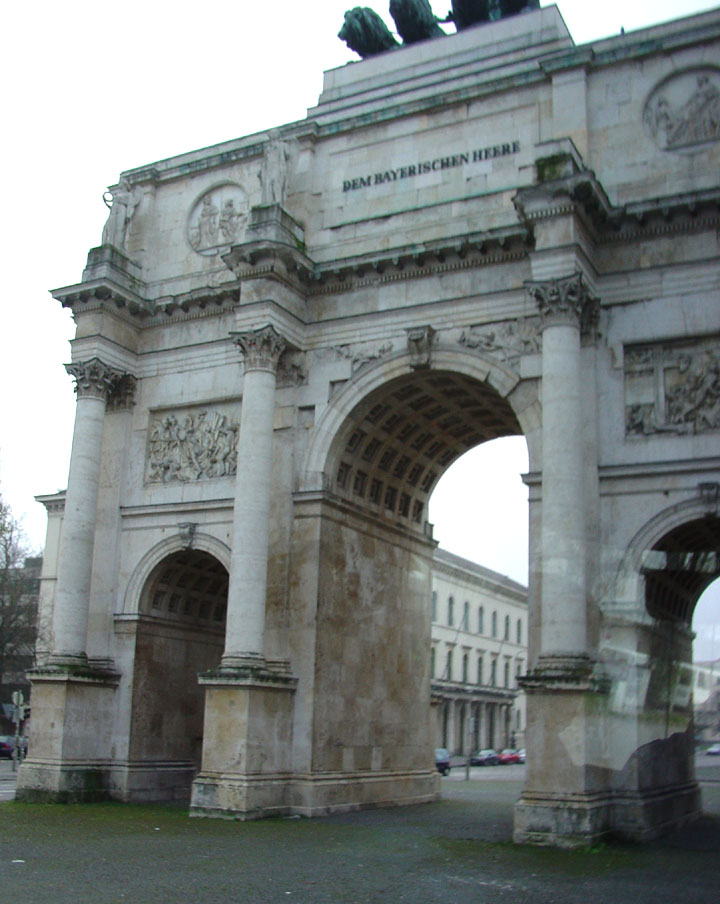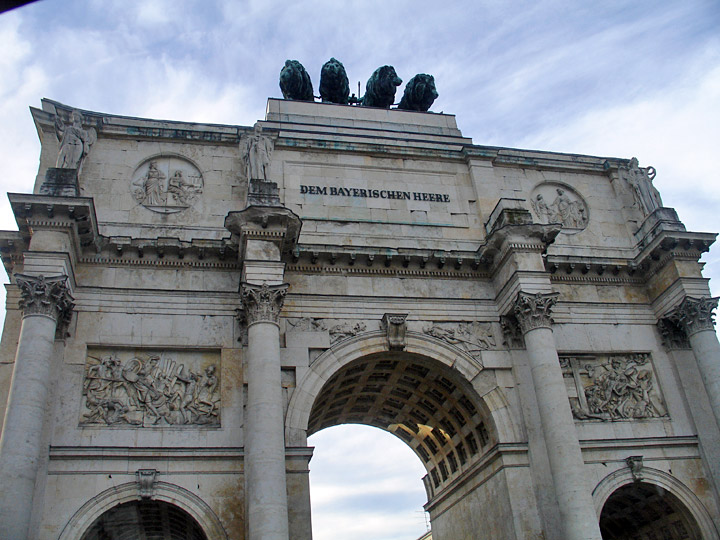 Siegestor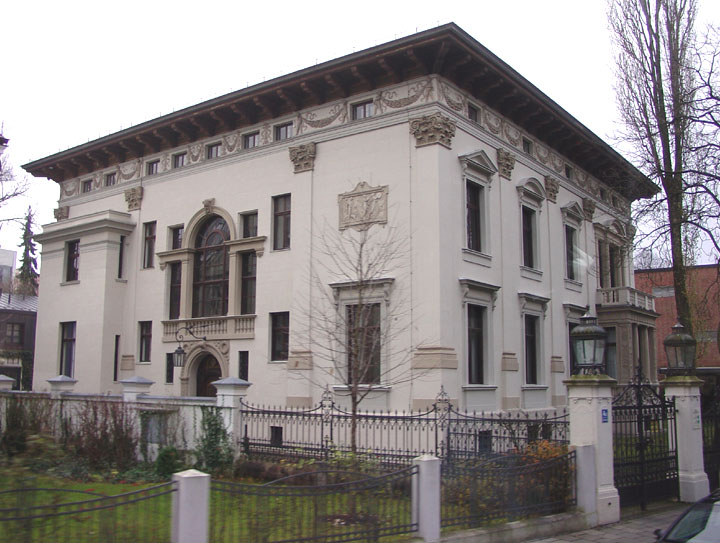 Alte Pinakothek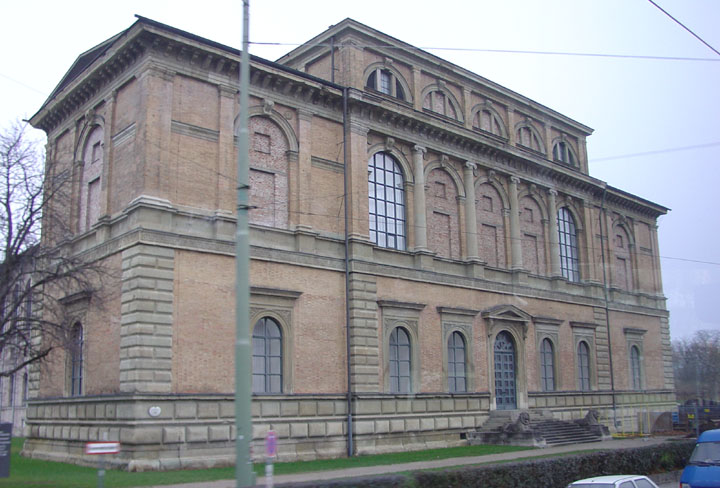 Alte Pinakothek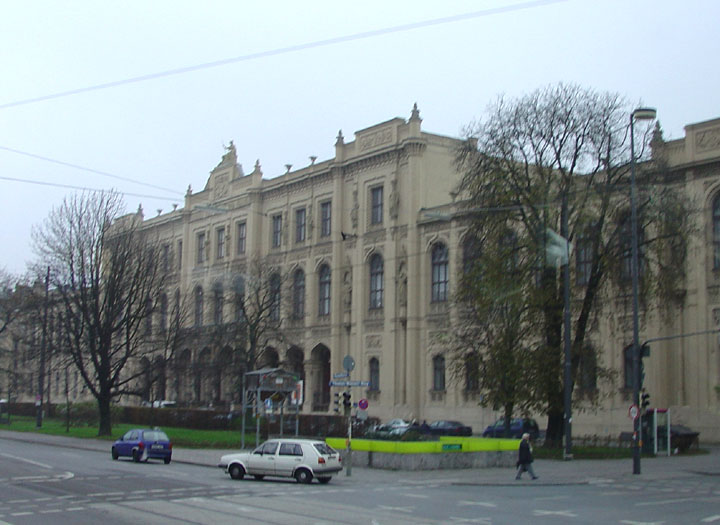 Staatliches Museum für Völkerkunde München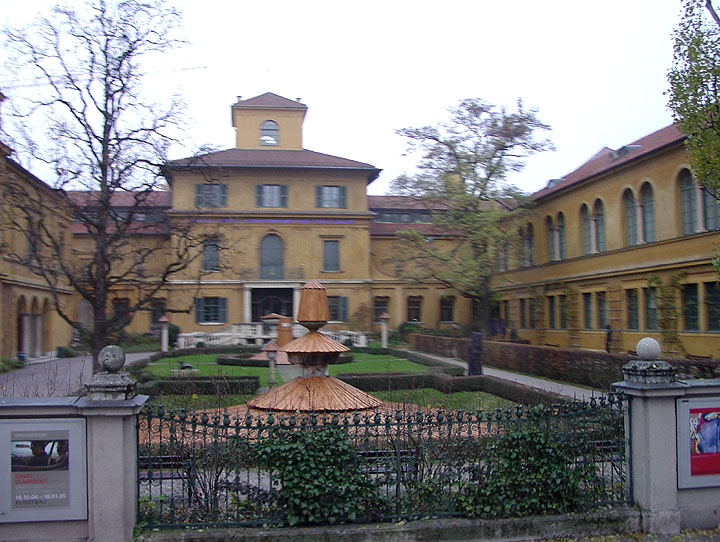 City Gallery at the Lenbach House ­ home of the 'Blue Rider' by Franz
Marc and other 19/20th Century German Artists.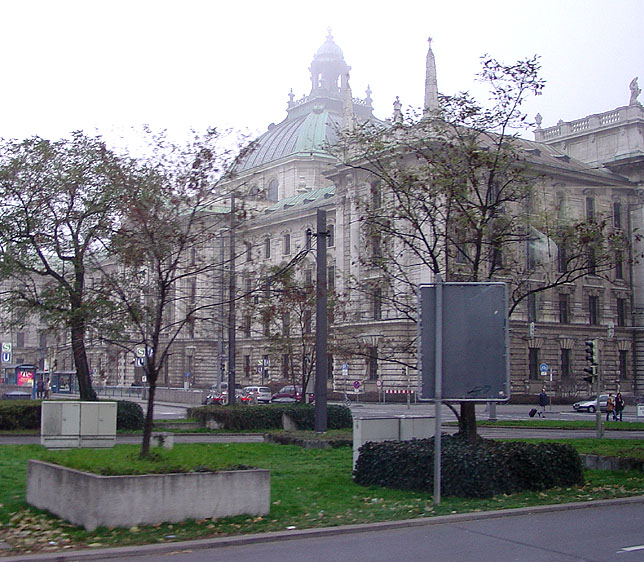 Justizpalast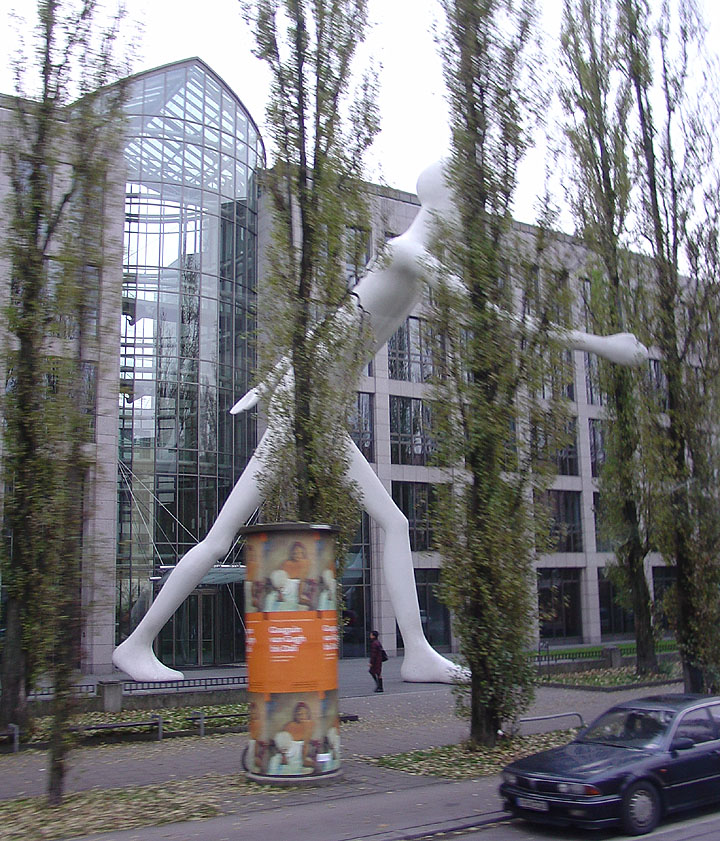 Münchener Rückversicherung, office building on Leopoldstrasse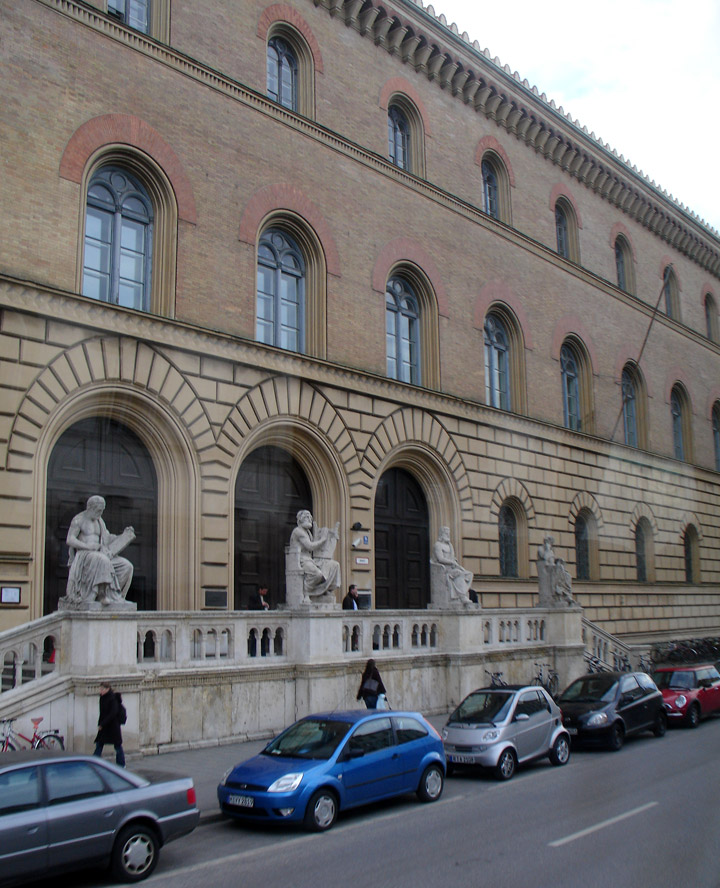 Bavarian State Library - was used after the war as the American Consulate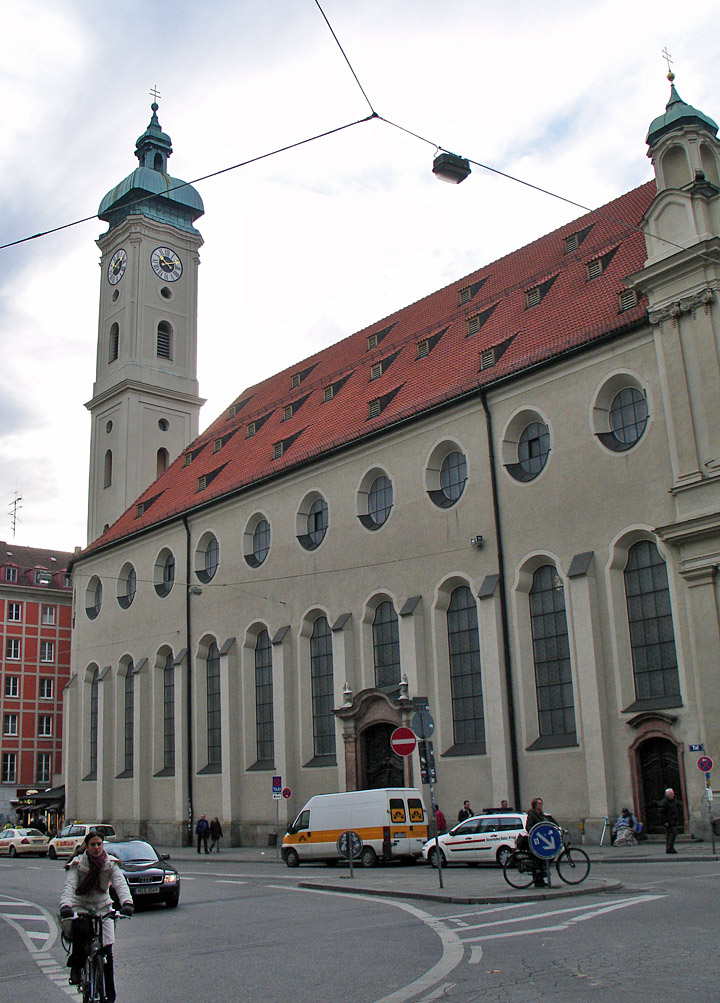 Heilig-Geist-Kirche ­ Church of the Holy Spirit
---
Königsplatz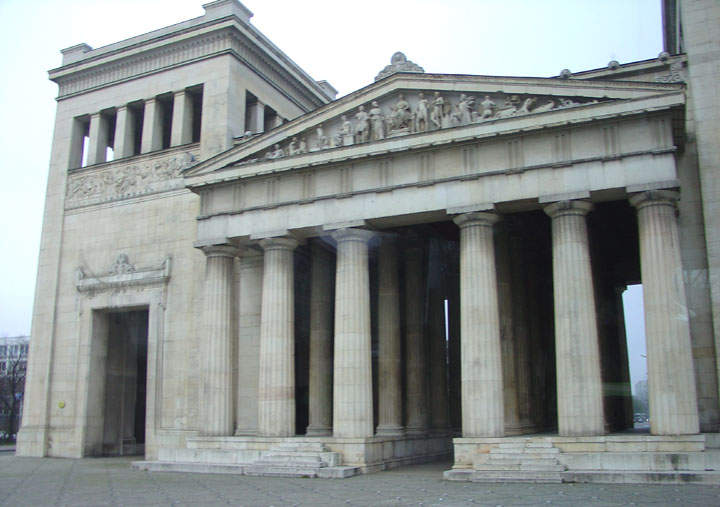 Propyläen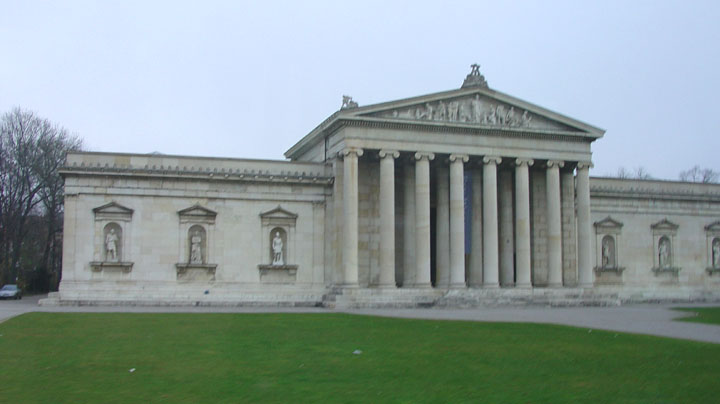 Glyptothek
Great masterpieces of Greek and Roman sculpture. Of special interest: the complete temple sculptures from Aegina, the collection of archaic youths, and the Barberini Faun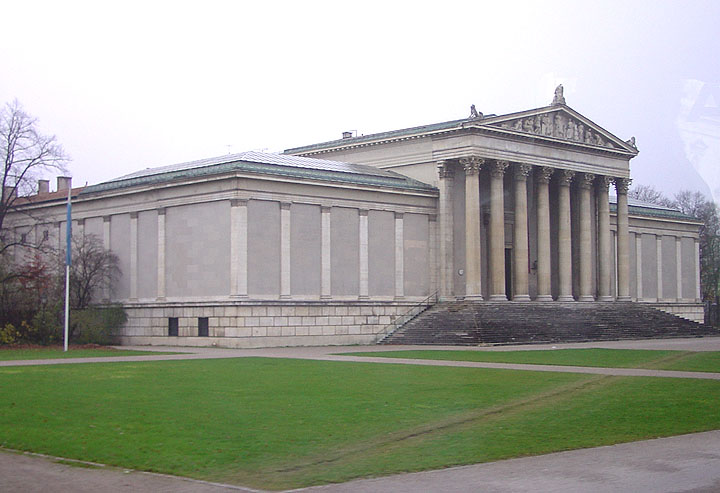 State Collection of Classical Art
Greek vases from the 5th and 6th centuries B.C. Ancient jewelry and small statues.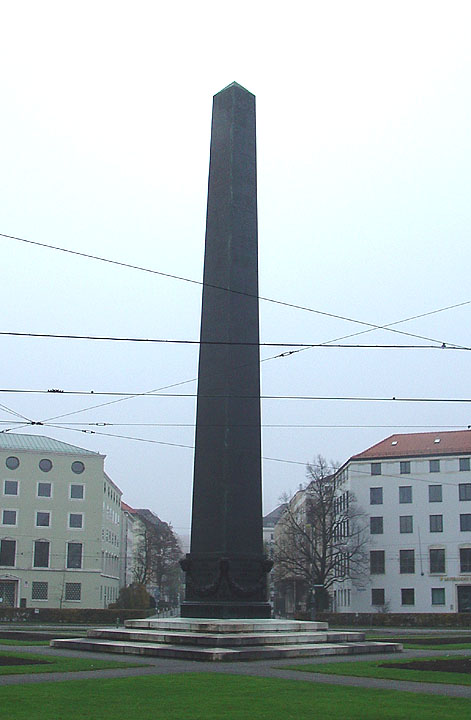 Obelisk
(commemorating the war supporting Napoleon)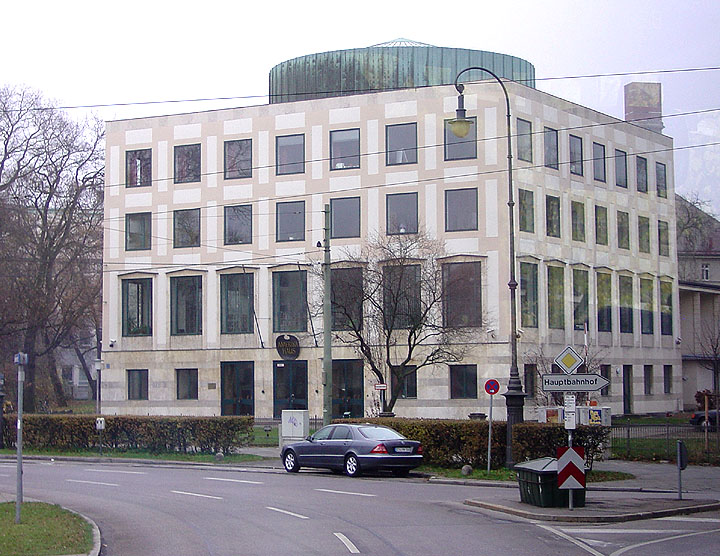 America House
---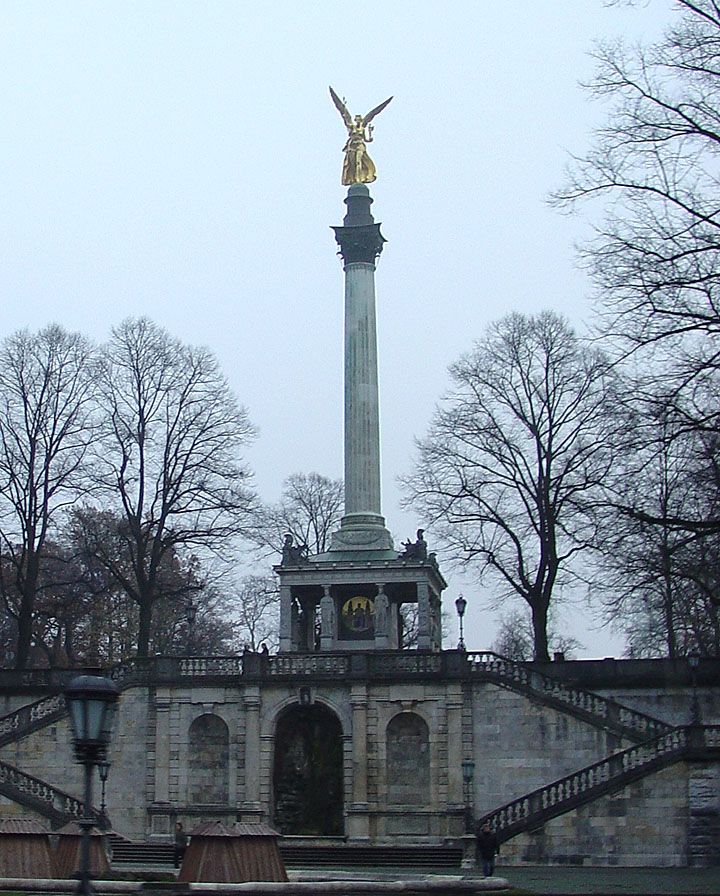 Peace Angel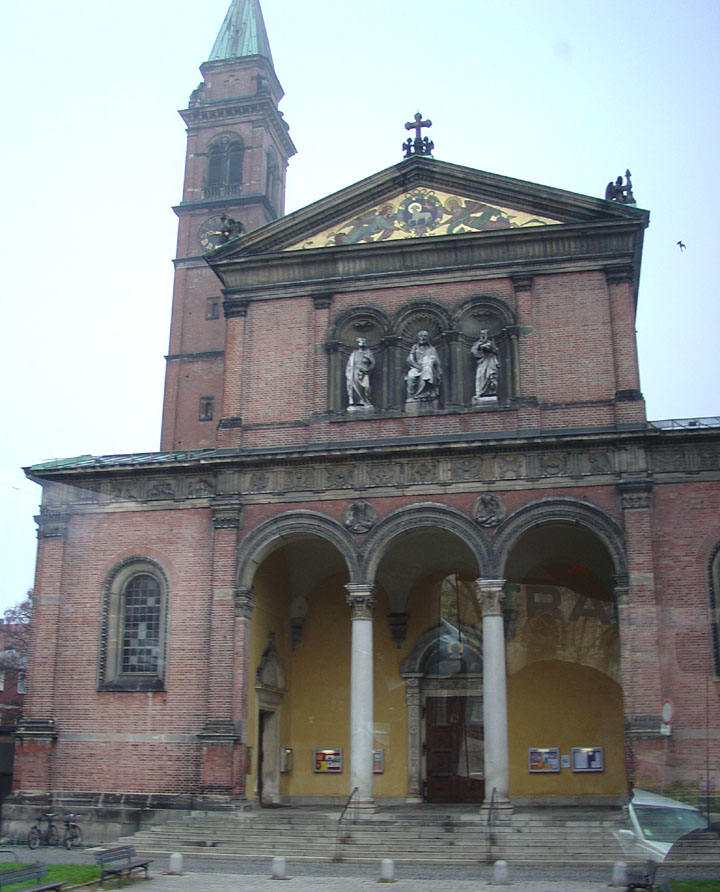 Saint Ursula's church
---
Saint Luke's Church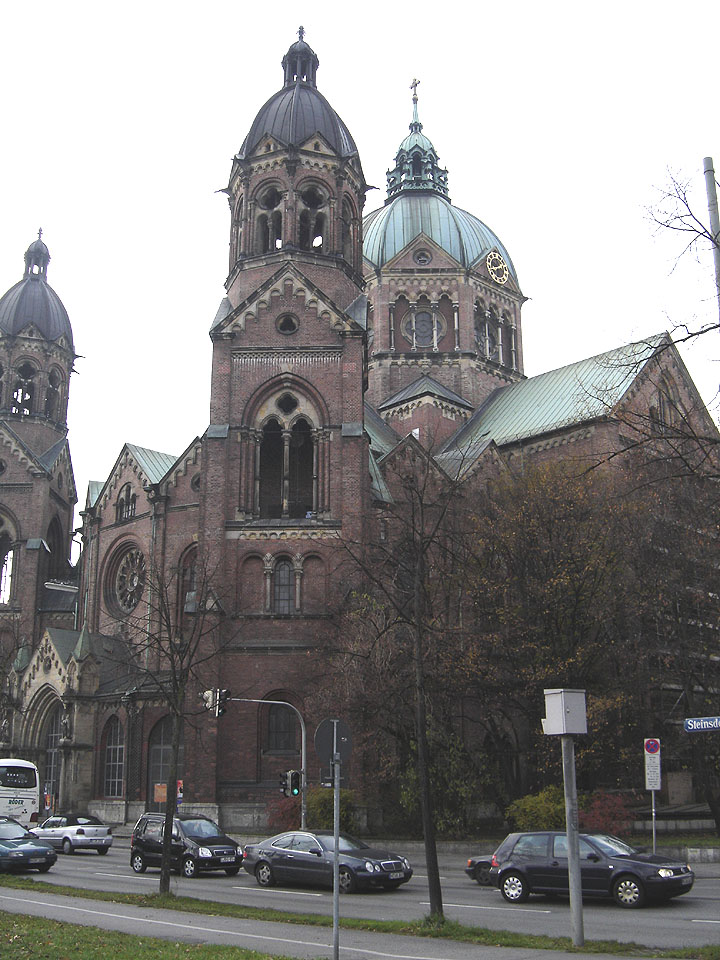 Protestant Cathedral
the interior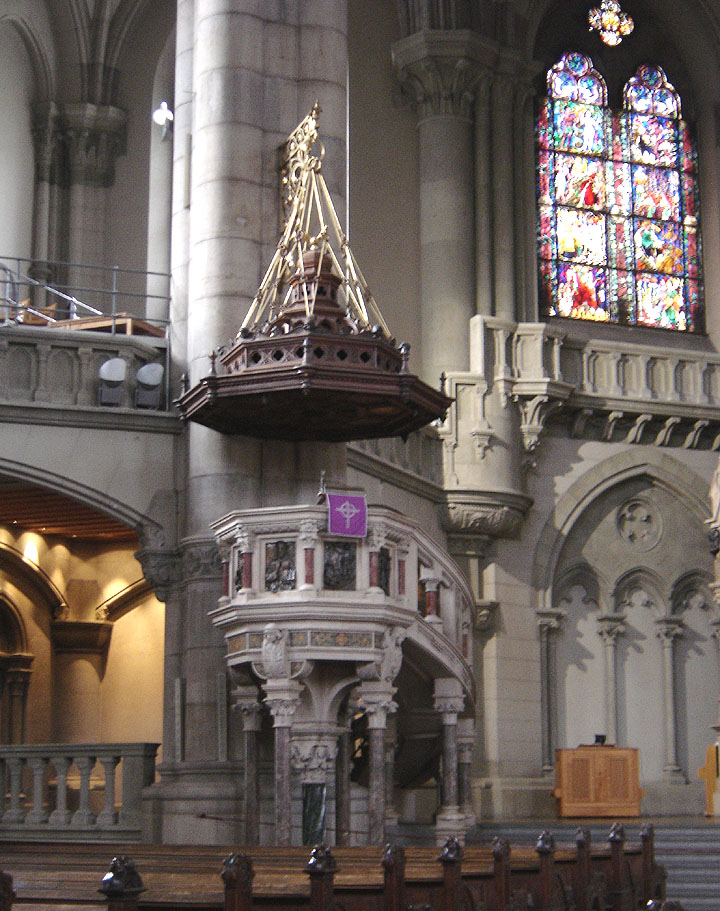 the pulpit
---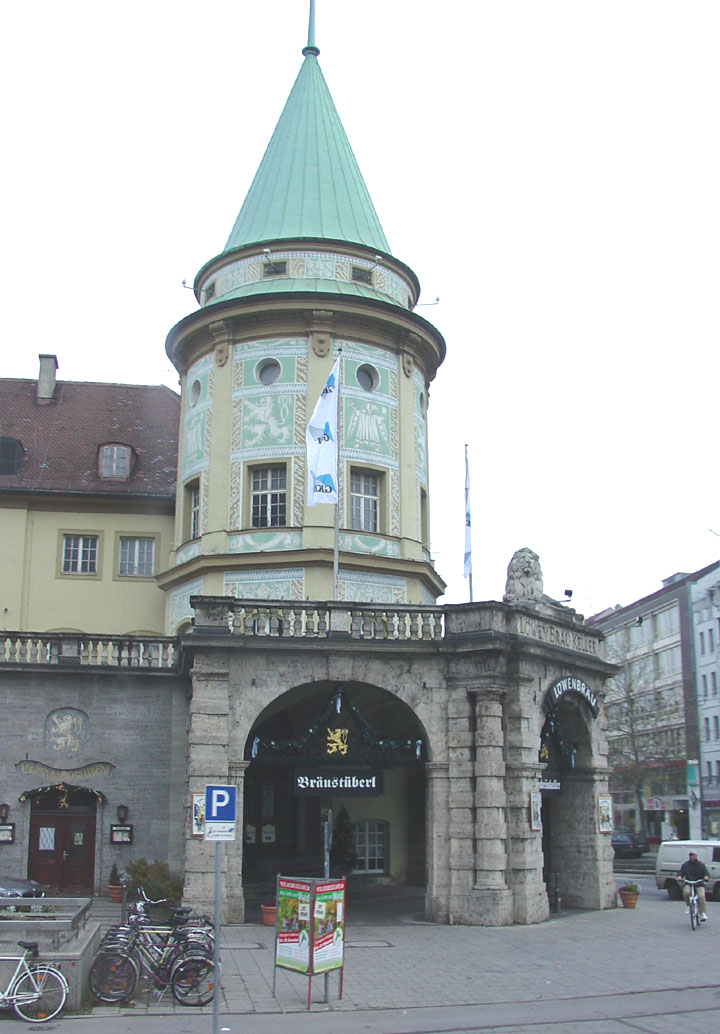 Löwenbrau brewery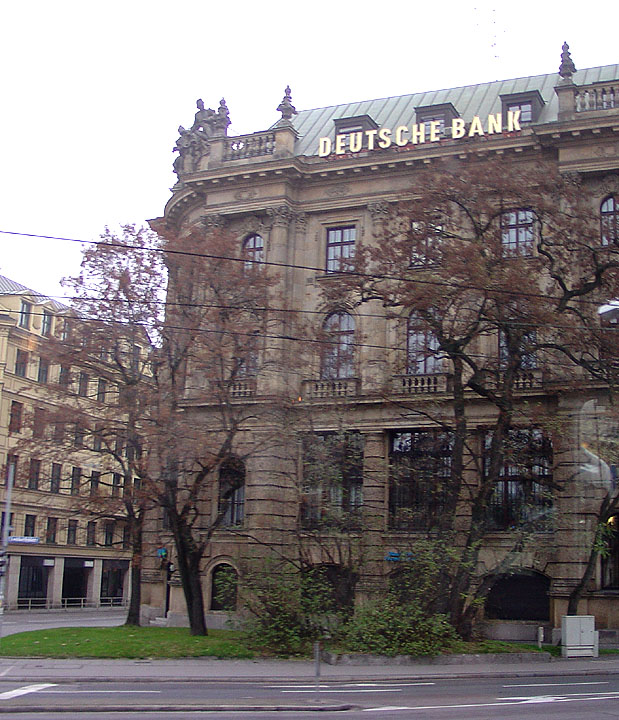 Deutsche Bank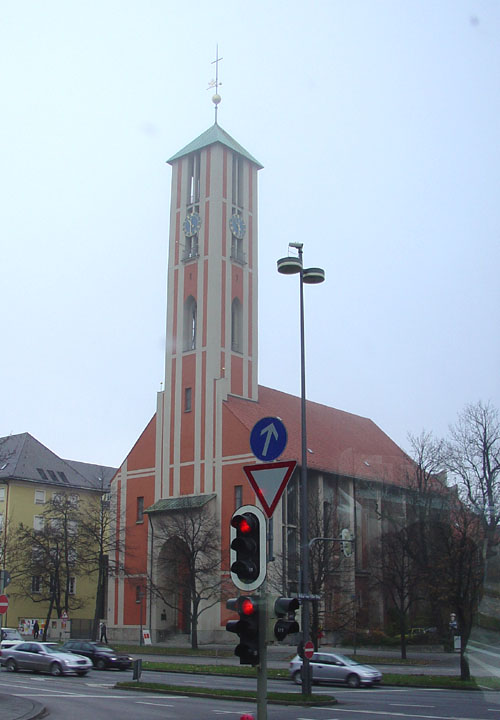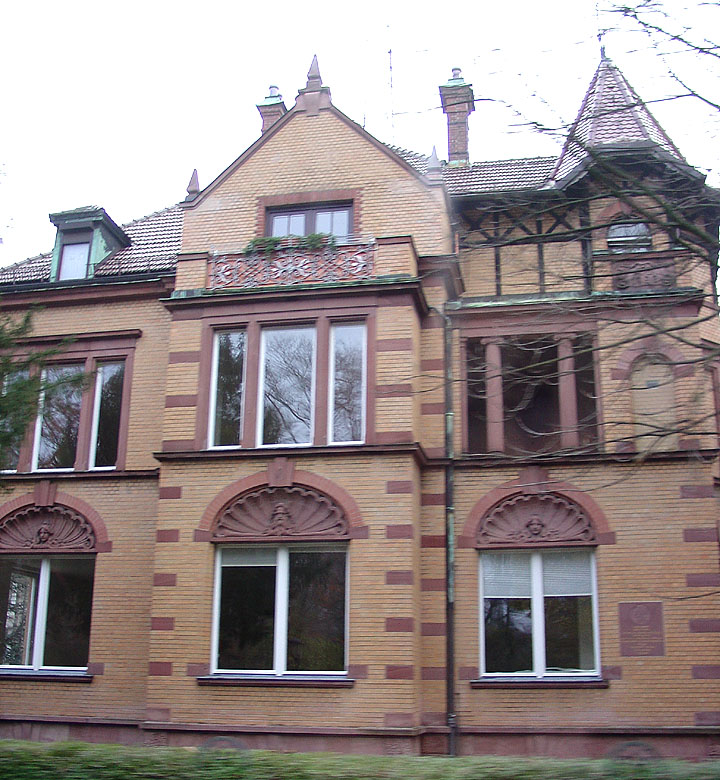 typical old style residence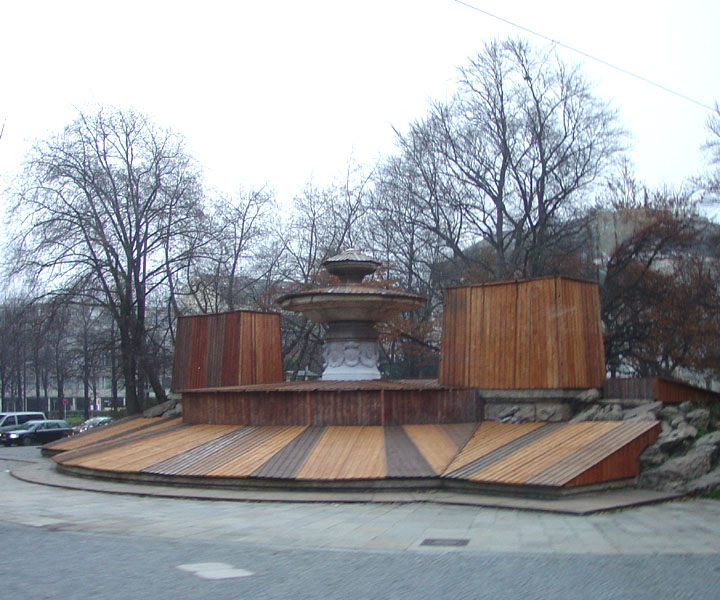 fountain with its winter protection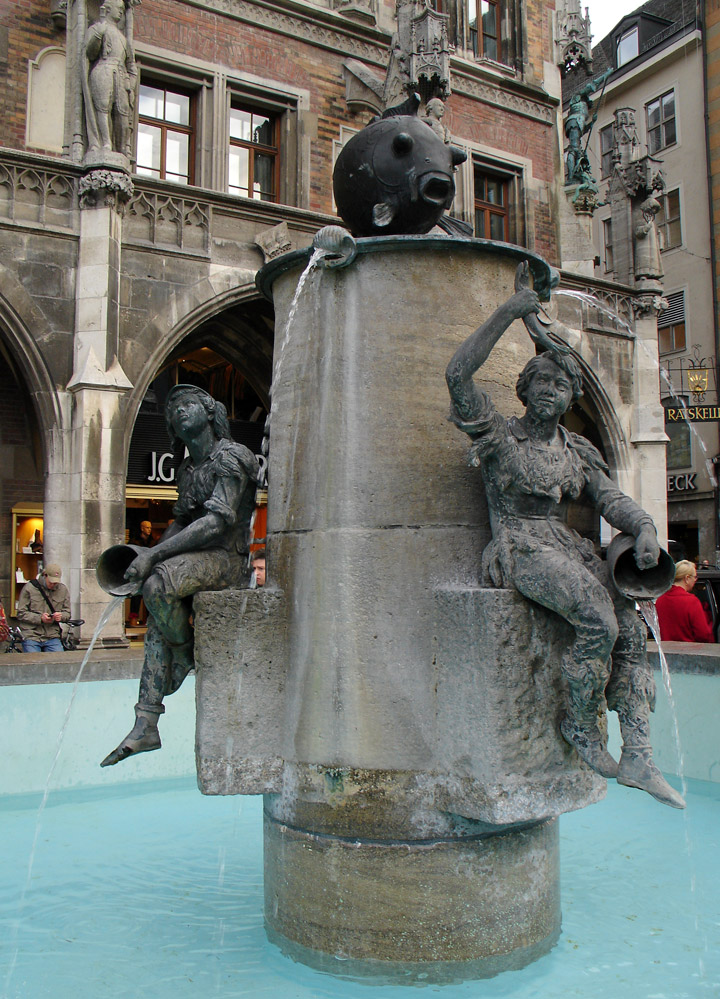 fountain in Marienplatz
---
---