Leipzig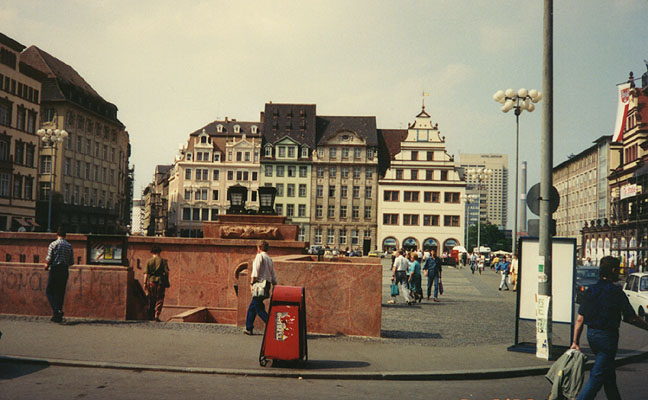 city square

Leipzig

(ancient Lipsk, from lipa, Slavonic for "lime tree"), city in east central Germany, in Saxony (Sachsen), located near the confluence of the Pleisse, Parthe, and Weisse Elster rivers. The city is noted for biannual trade fairs that bring thousands of exhibitors and visitors to its more than 9.7 hectares (24 acres) of exhibition halls. Leipzig was the headquarters of the German book-publishing industry from the 18th century through World War II (1939-1945). Other manufactures include printing equipment, precision instruments, textiles, beer, and musical instruments.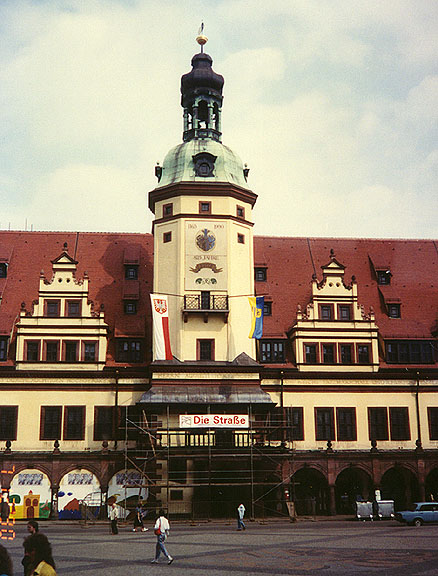 Altes Rathaus on market square

Christkindlmarkt on market square

Leipzig acquired the nickname Kleine Paris ("Little Paris") in the 18th century, when it became a center of a classical literary movement under the leadership of German scholar and writer Johann Christoph Gottsched.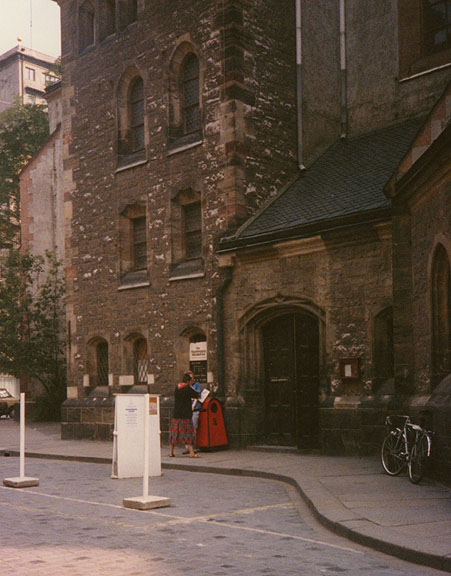 St Thomas church
Many prominent Germans studied at the University of Leipzig (1409; known as Karl Marx University of Leipzig from 1953 to 1990), among them the philosopher Johann Gottlieb Fichte, the poet Johann Wolfgang von Goethe, and the composers Robert Schumann and Johann Sebastian Bach.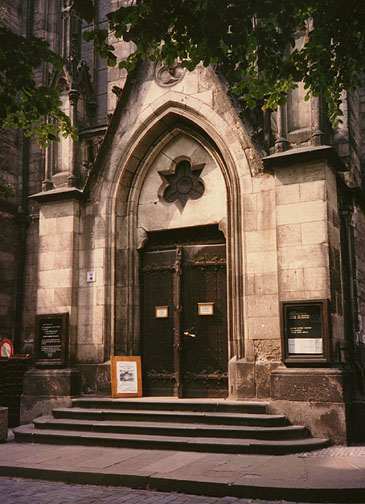 church door
More Photos of St. Thomas church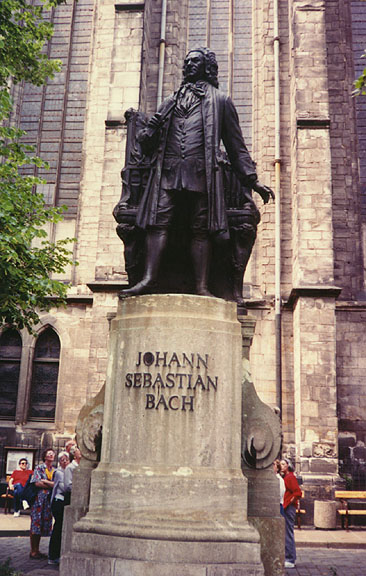 Bach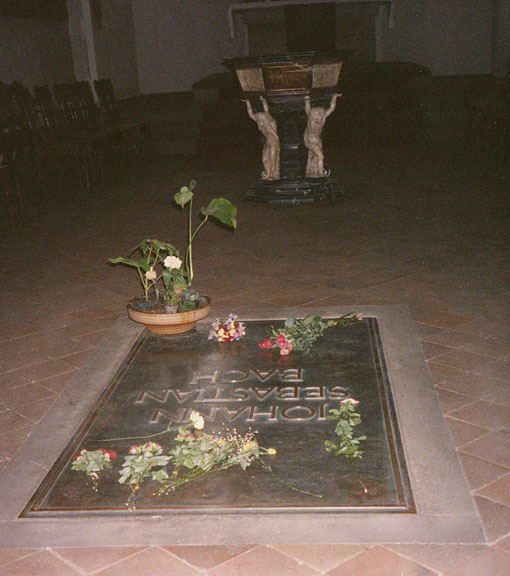 his grave in St Thomas church
From 1723 until his death in 1750, Bach was choirmaster and musical director of Saint Thomas's Church; he is buried in the chancel of the church. In the 19th century Leipzig became one of the music centers of Europe. The German composer Felix Mendelssohn conducted concerts in the Gewandhaus (Drapers' Hall) from 1835 until his death in 1847. The philosopher Gottfried Wilhelm Leibniz and the composer Richard Wagner were born in the city.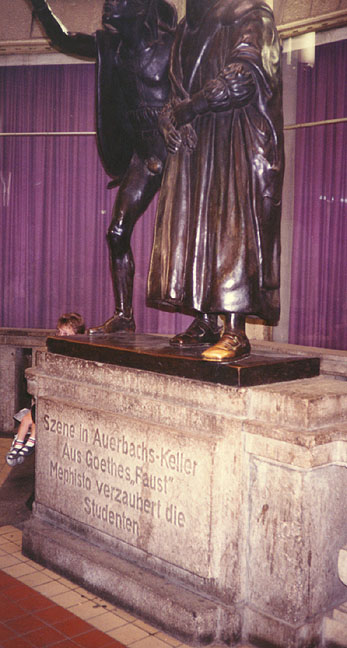 Auerbach's Keller - set as scene in "Faust"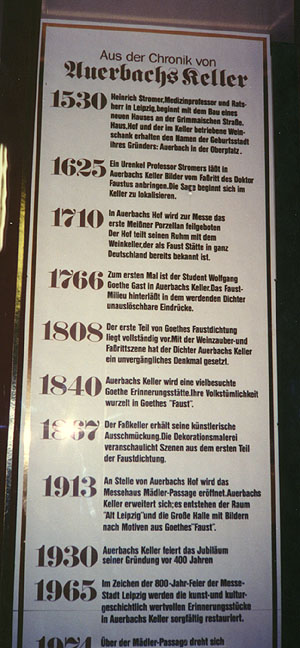 list of notable events which took place in
Auerbach's Keller, a famous tavern
Leipzig's 200-member orchestra is considered one of the world's finest. The new Rathaus (town hall) is on the site of the 13th-century Pleissenburg, the citadel where Martin Luther debated Roman Catholic theologian Johann Eck in 1519.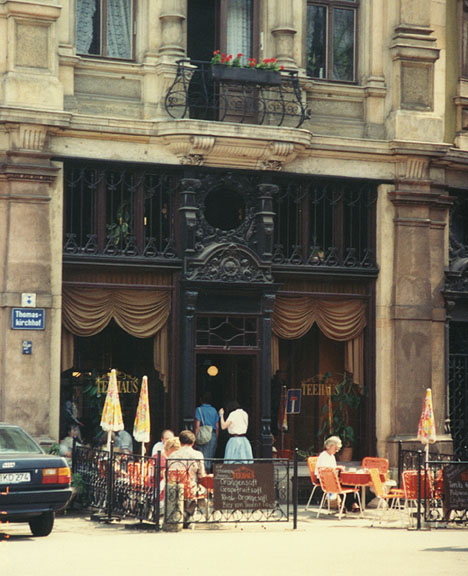 tea house

Founded as Lipsk by Slavic tribes, in 920 the town was a fishing village by a lime grove. Leipzig was chartered by the margraves of Meissen in the 12th century. The margraves originated the trade fairs, which continue today. In the 15th century the electors of Saxony granted the citizenry the right of self-government.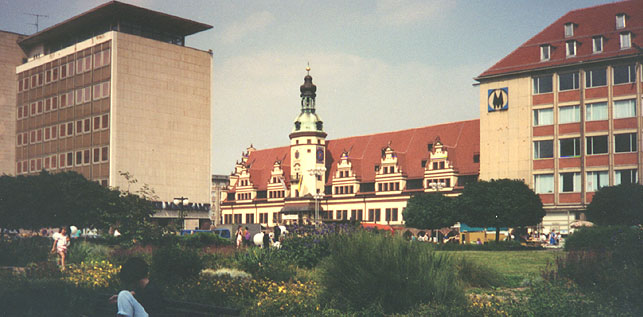 central area
The city was besieged several times during the Thirty Years' War (1618-1648) and was occupied (1631, 1642) after the battles of that war at nearby Breitenfeld. In October 1813, during the Napoleonic Wars (1799-1815), a French force was decisively defeated at Leipzig. In World War II (1939-1945) the city was extensively bombed by the Allied forces.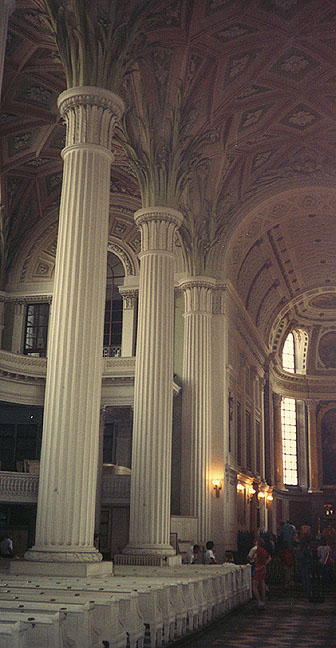 church where the 1989 meetings were held
In 1989, large, peaceful demonstrations in Leipzig played a significant role in the movement for German reunification. Population (1997) 481,526.
Text from Microsoft Encarta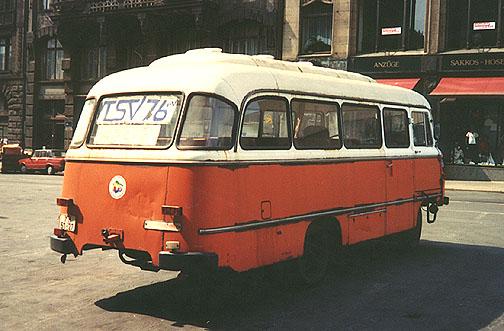 East German bus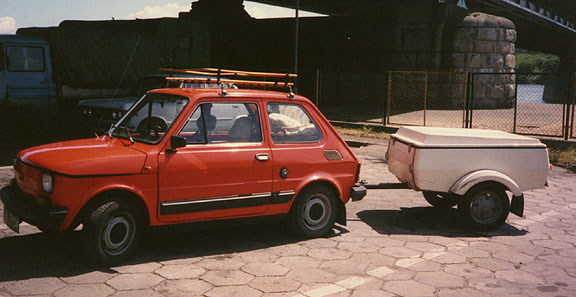 going camping