Artist's Lions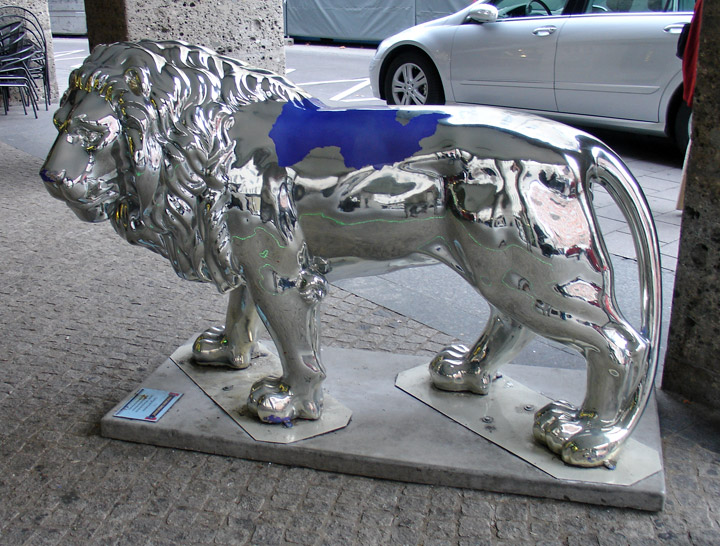 a community project in Munich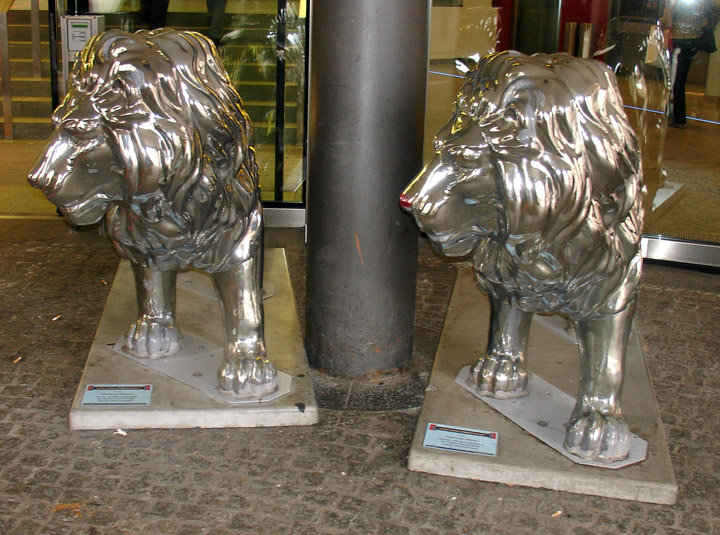 "The lions are roaring in Munich"

Lions are on the loose in Munich. A hearty welcome to a Leo-laden experience in the capital of Bavaria. The first colorful lions celebrated their arrival with a spectacular parade, since then they can be admired all around downtown Munich.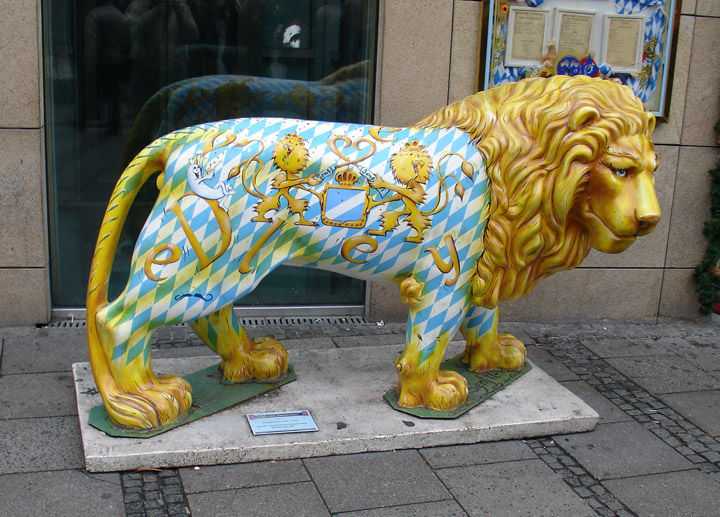 The lions have put their accent on the townscape. In the coming months they will greet local citizens as well as foreign guests from all over the world, for various events such as the German Garden Show 2005 and the Soccer World Championship in 2006.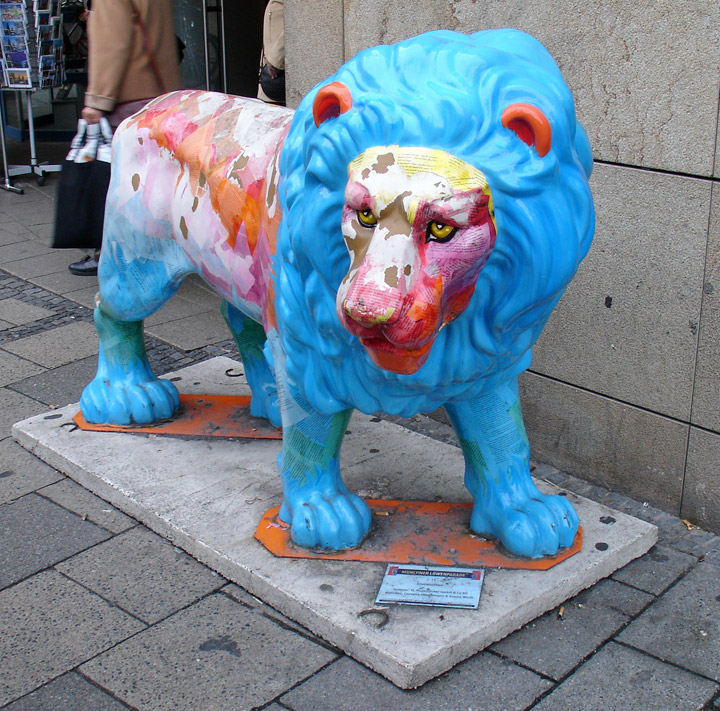 More than 150 lions govern Munich, and are genuine ambassadors for this "city with a lion's-heart". Their numbers are increasing daily. Engaged sponsors have already bought more than 400 "Leos". These life-sized "Art-Leos" are presently being designed by artists as well as being colorfully painted by school classes and children and are then presented to the public.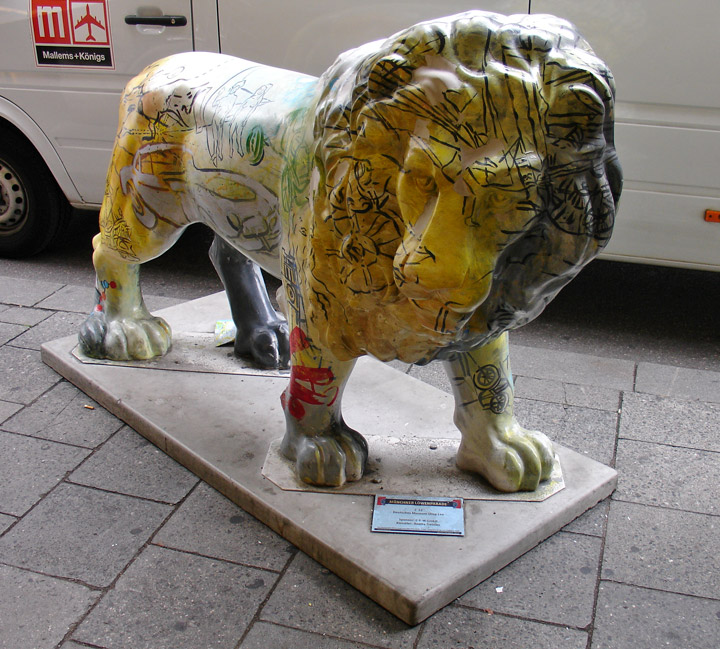 All promoters within the Leo-Parade organization are endeavoring greatly to find many more enthusiastic "lion-owners".

And there are very good reasons for it !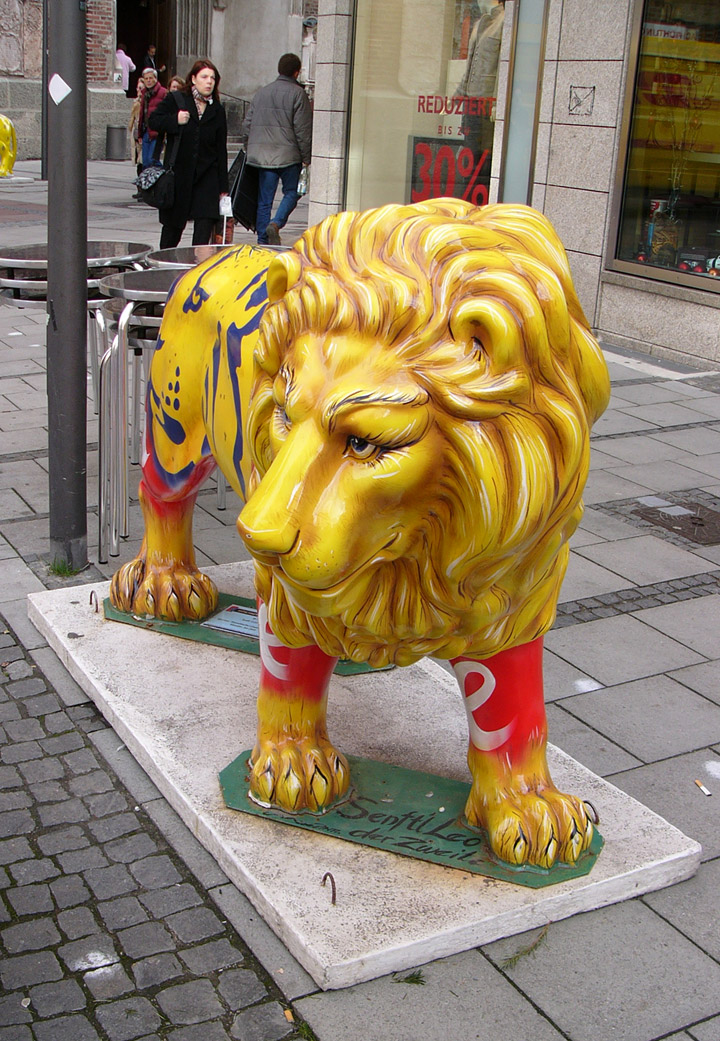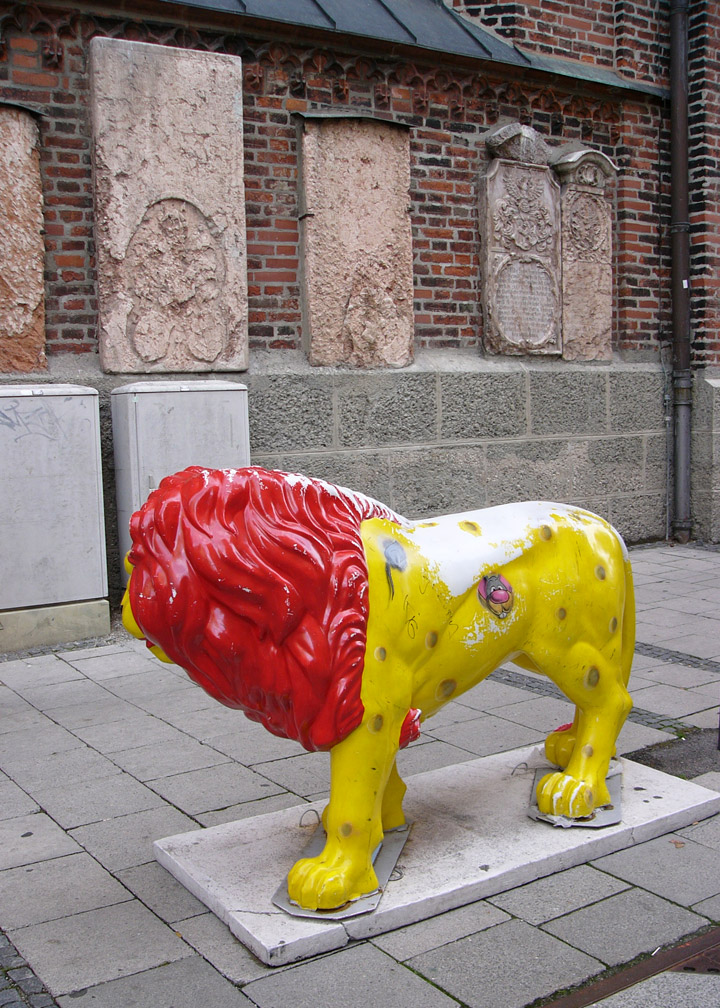 next to the Frauenkirche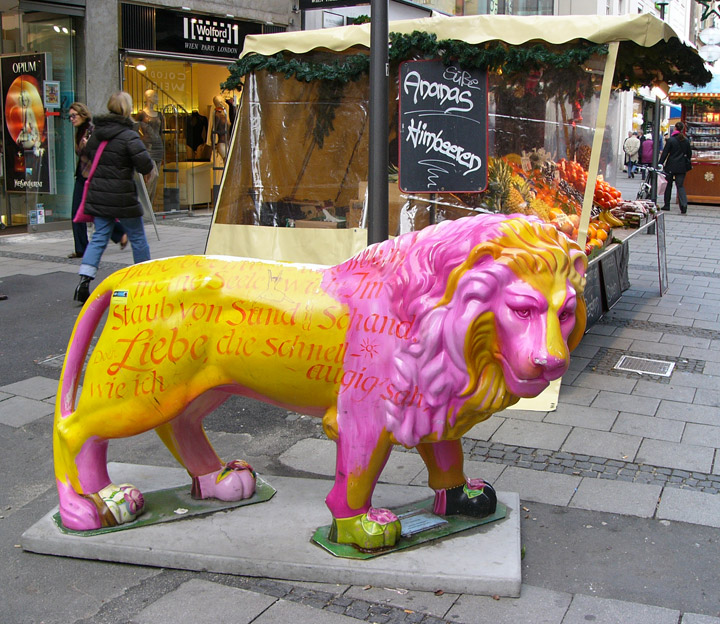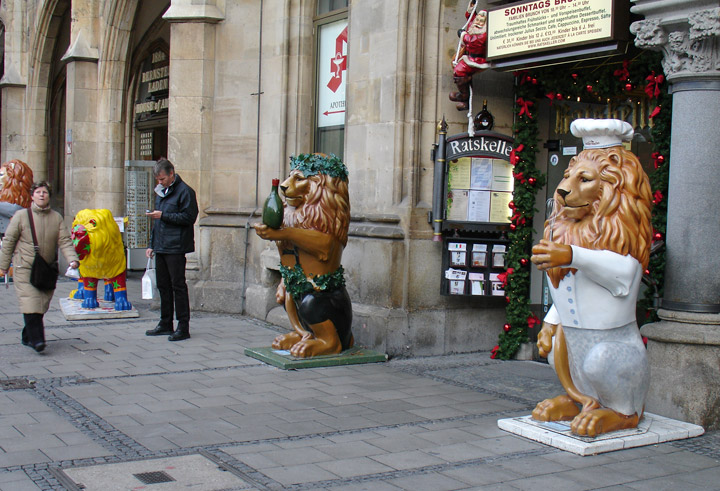 guardians at the Ratskeller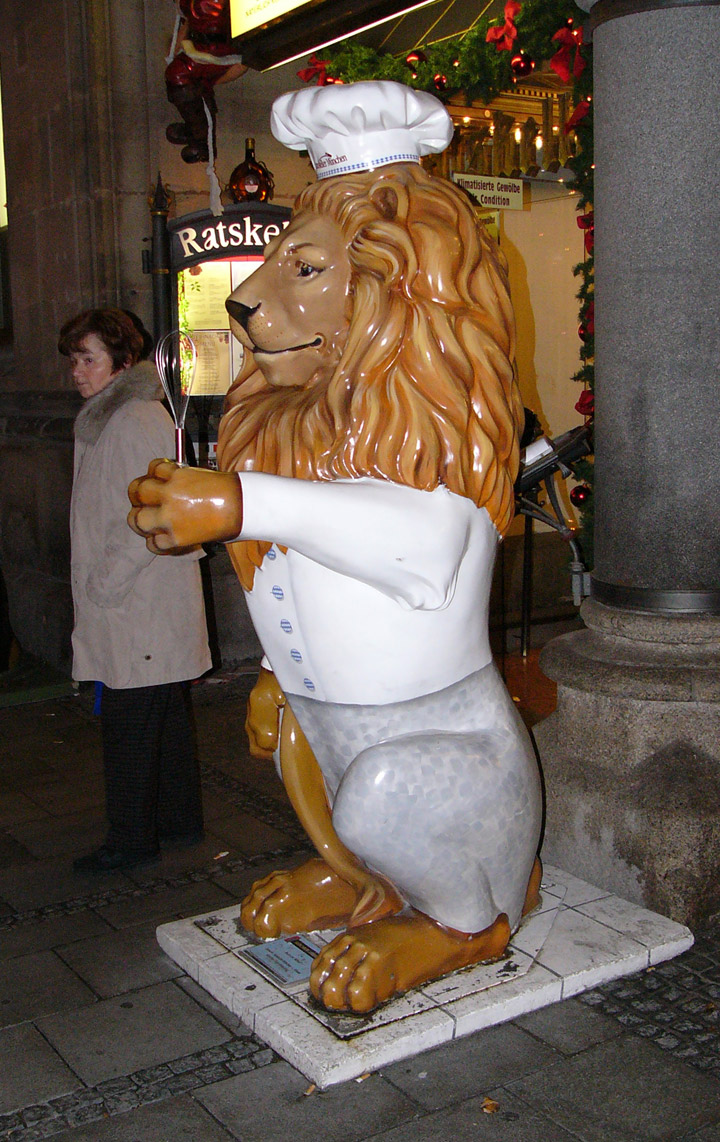 the cook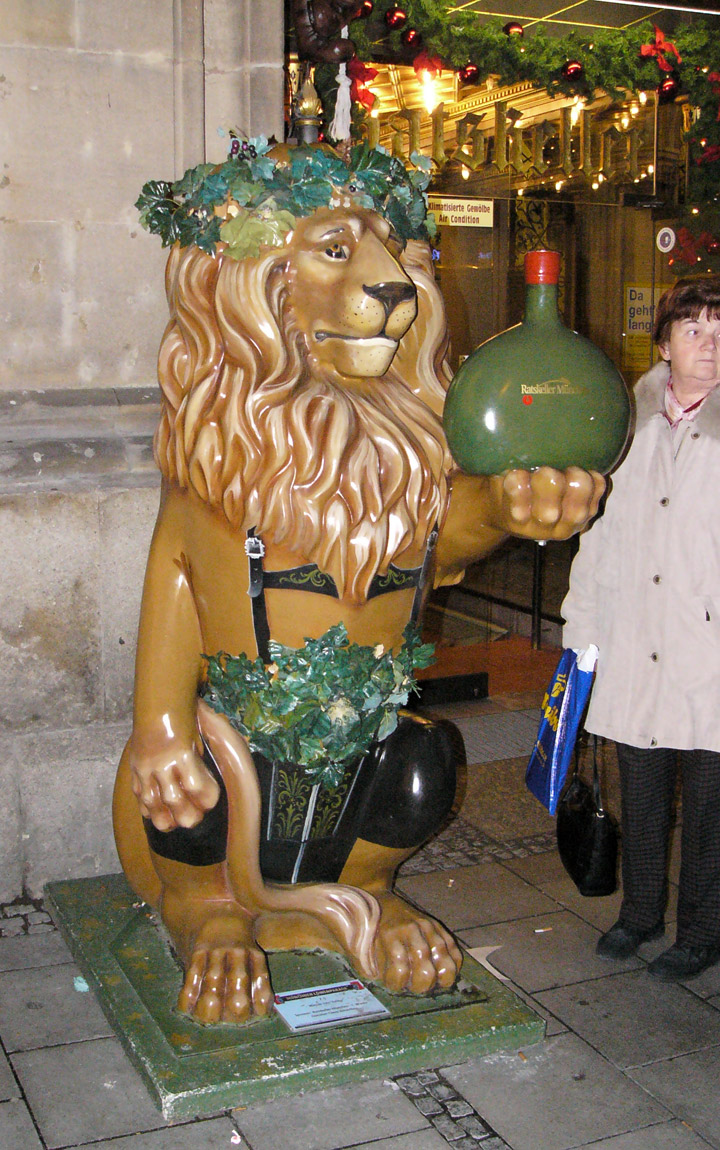 the wine steward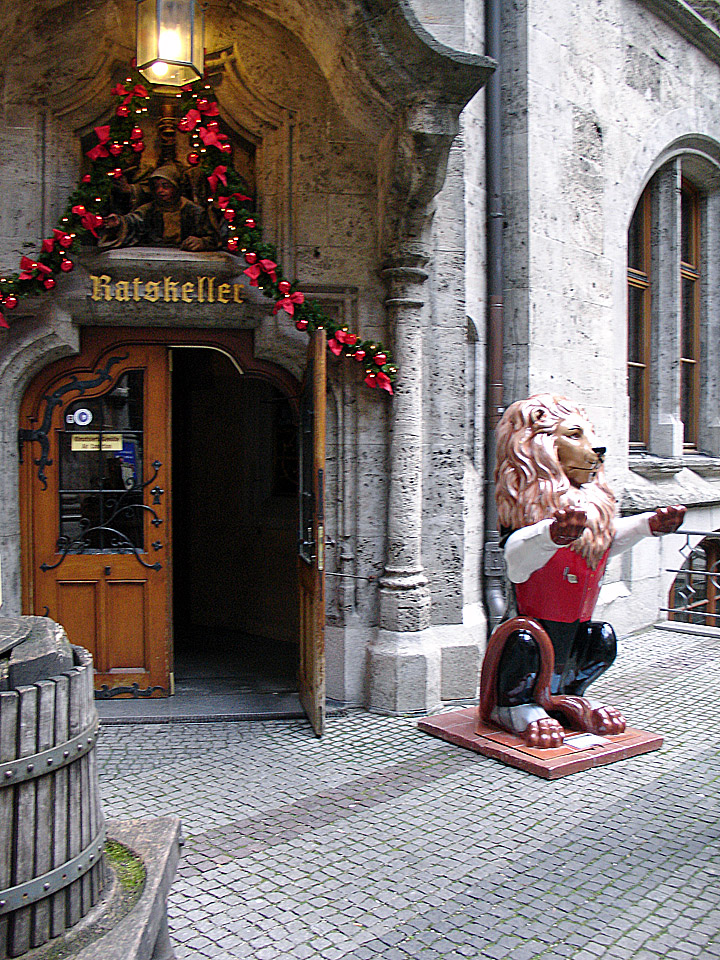 enter for good food
---
---