Nymphenburg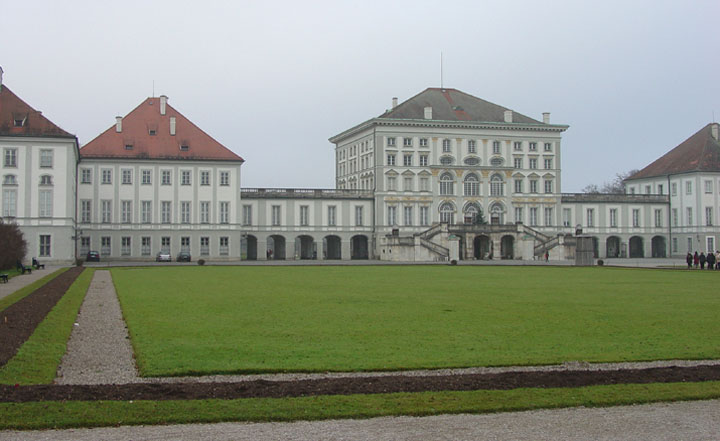 Schloss Nymphenburg

This picture-perfect Baroque palace was built from 1664 to 1758 as the royal family's summer residence. And what an over-the-top escapist fantasy it is. There's a two-storey dining hall decorated with fabulous frescoes, a room stuffed with Gobelin tapestries, a Heraldic Room, Chinese Lacquer Room and the Gallery of Beauties, lined with portraits of 38 local stunners who'd caught Ludwig I's eye (including a smoldering depiction of Lola Montez).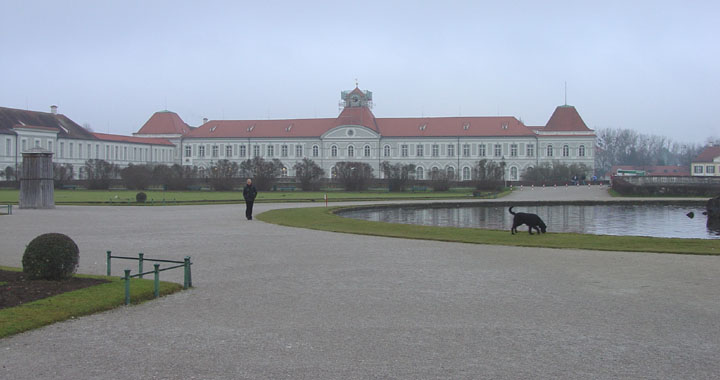 side wing
The Royal Stables feature Ludwig II's unused wedding coach (the engagement faultered), and the Porcelain Museum is housed in the former Nymphenburg Porcelain factory. An English-style park surrounds the palace, highlighted by a central canal, various follies, a crystal and gilt-bedripped hunting lodge, Chinese teahouse, bathing house, witch's cottage, tropical greenhouses and a natural history museum.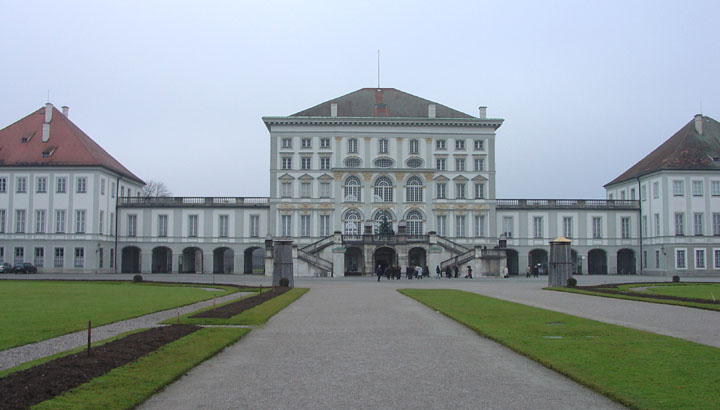 Nymphenburg palace, formerly the summer residence outside Munich of the Wittelsbachs, the former ruling family of Bavaria. The late Baroque structure was begun in 1664 by the Prince Elector Maximilian II Emanuel. It was enlarged and annexes were built through the reign of Maximilian III Joseph (1745–77).

The renowned gardens were designed in 1701 by Carbonet, a pupil of Le Nôtre, who had laid out the gardens of Versailles for Louis XIV. Distributed throughout the garden are many late Baroque garden pavilions of note, including the Pagodenburg (1716–19), the Badenburg (1718–21), and the Amalienburg (1734–39), whose interior by François de Cuvilliés the Elder is one of the masterpieces of Rococo decoration.
---
Palace Park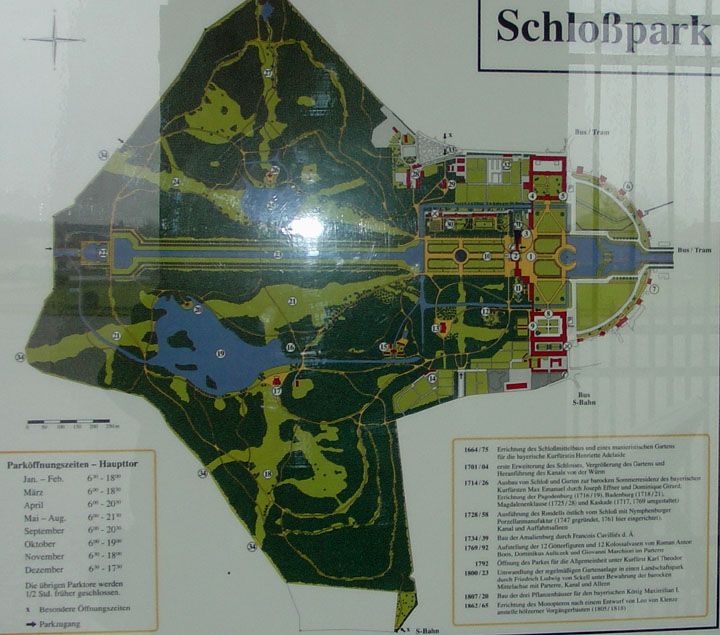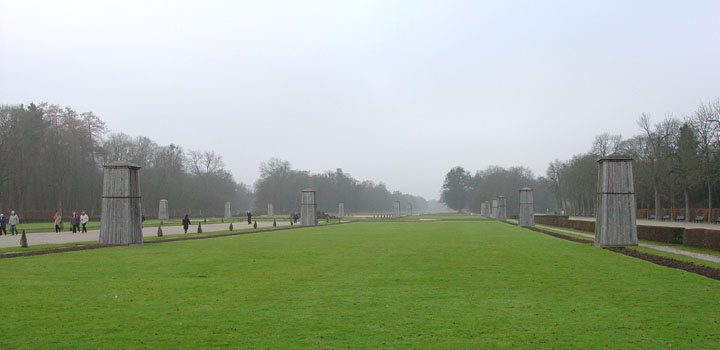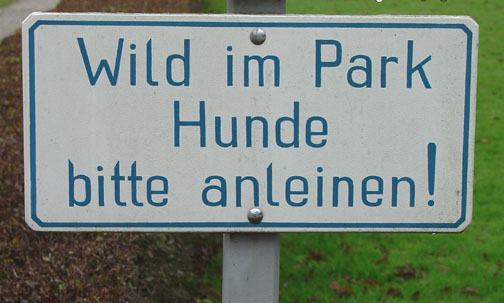 Keep your dog on a leash so as to not
molest the natural inhabitants of the Schlosspark
---
Palace from the Park side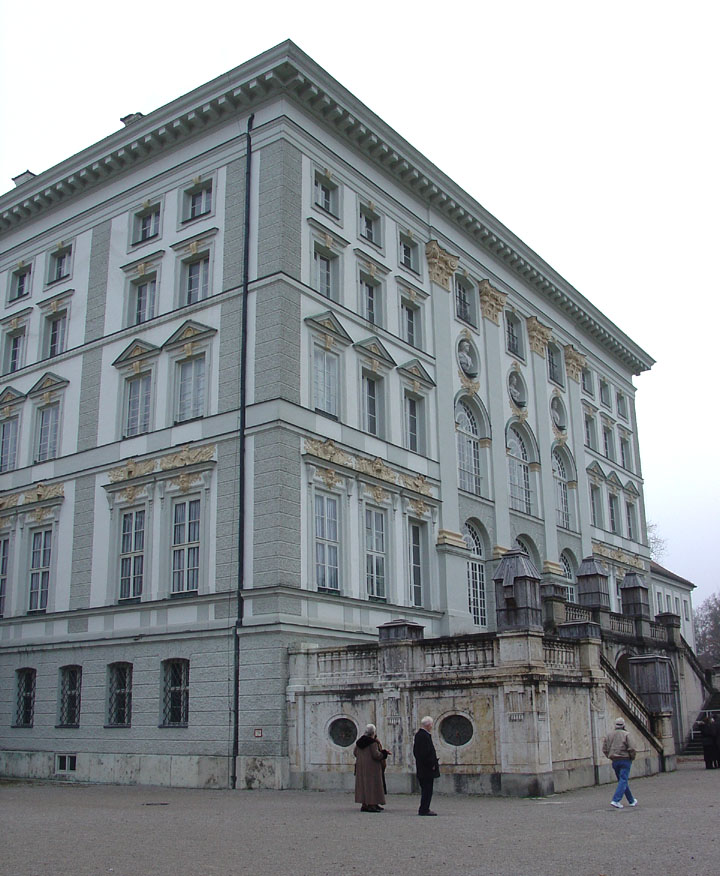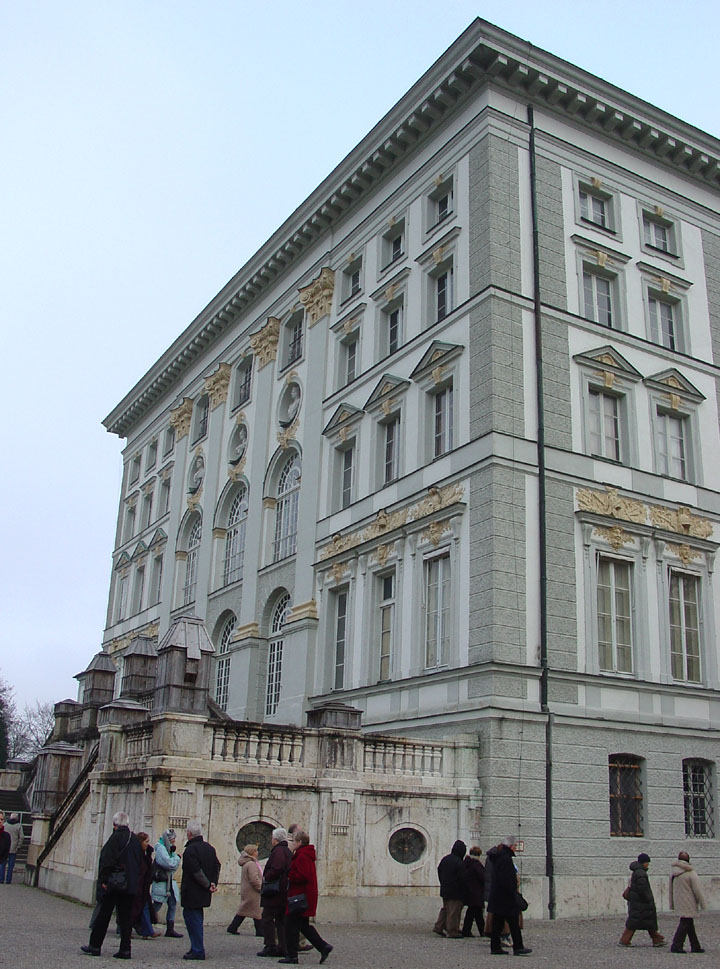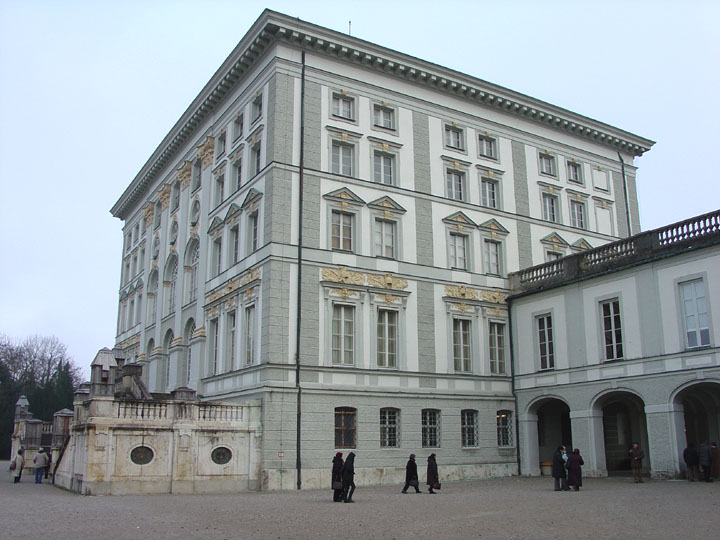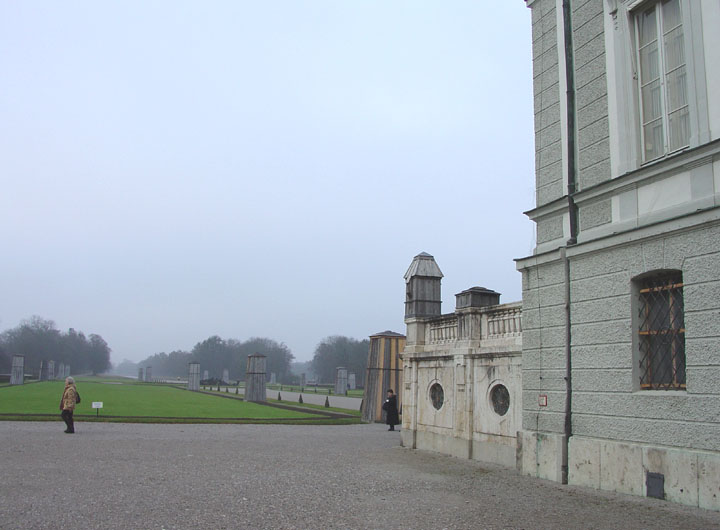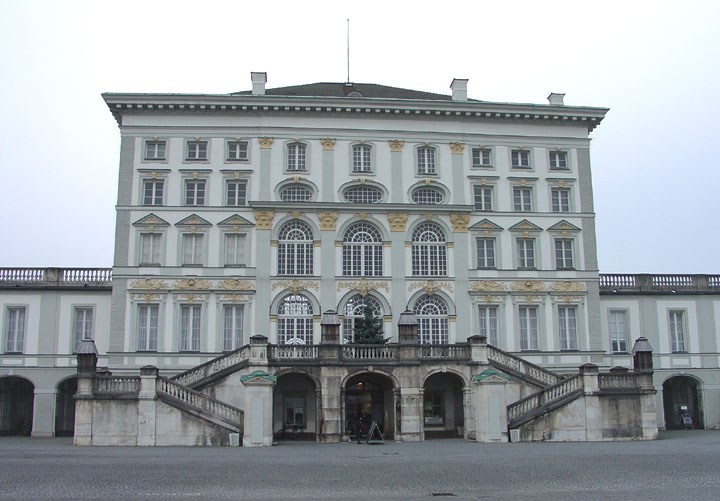 ---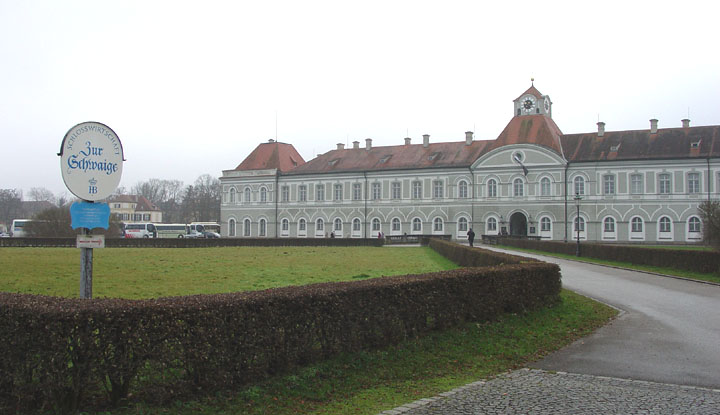 other wing
---
---