Frauenkirche
or Church of Our Lady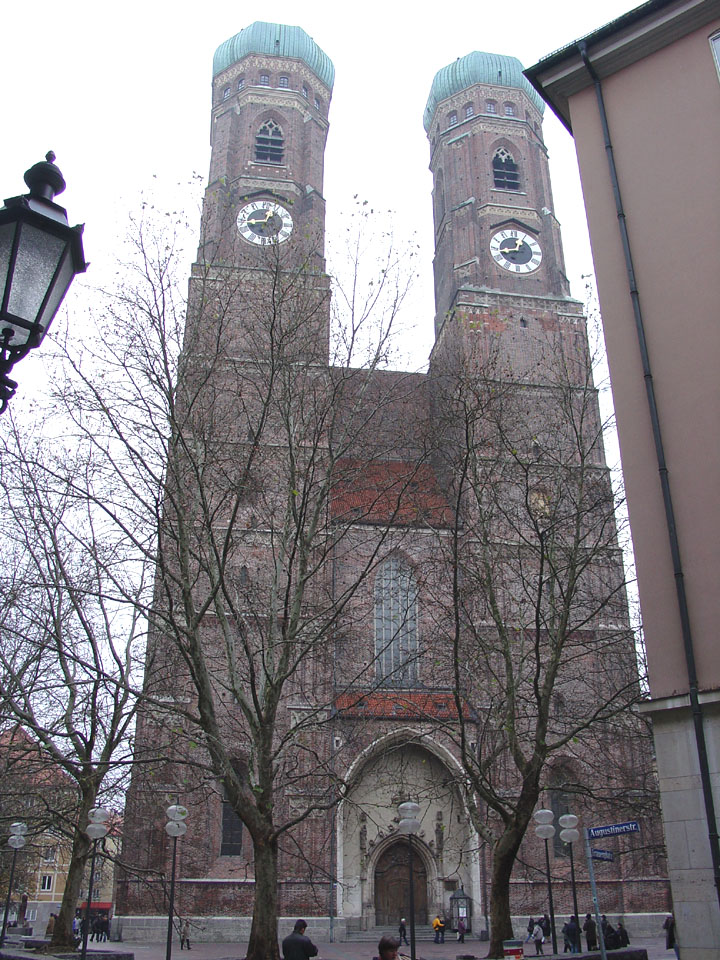 Frauenkirche
The foundation stone was laid by Duke Sigismund in 1468. The building measures 109 meters high and is 40 meters wide. Its distinctive domes, which were built in 1525 would serve as a model for many of Bavaria's towers.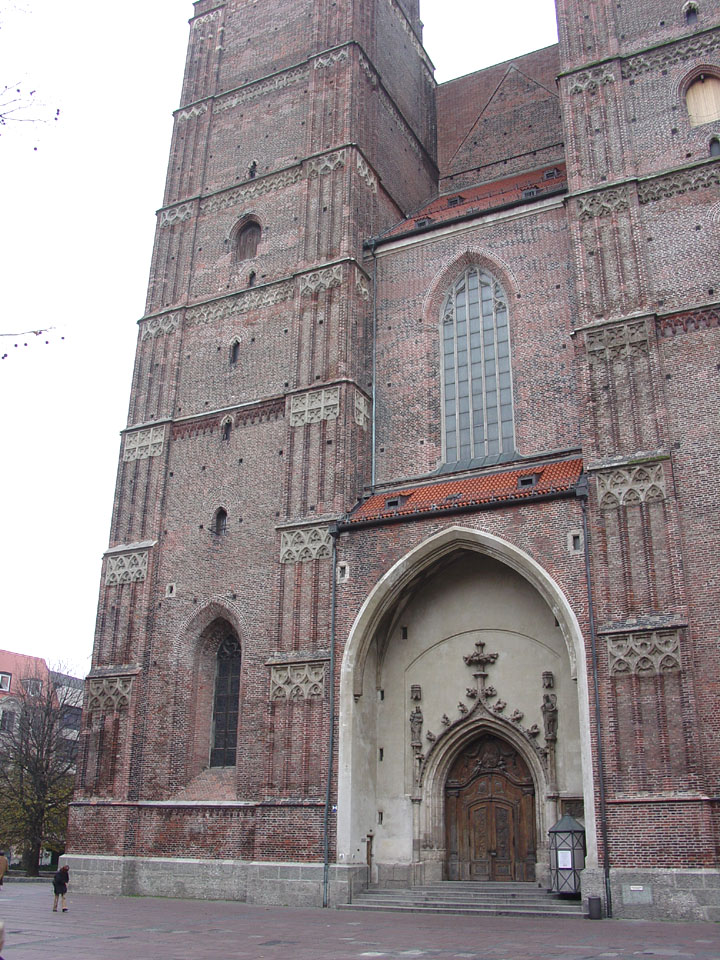 grand entrance
The church is huge but simple. Much of the original gothic interior has been destroyed or removed partially by contra-reformists. In the crypt, you will find the tombs of the Wittelsbach family, where many dukes and bishops are buried.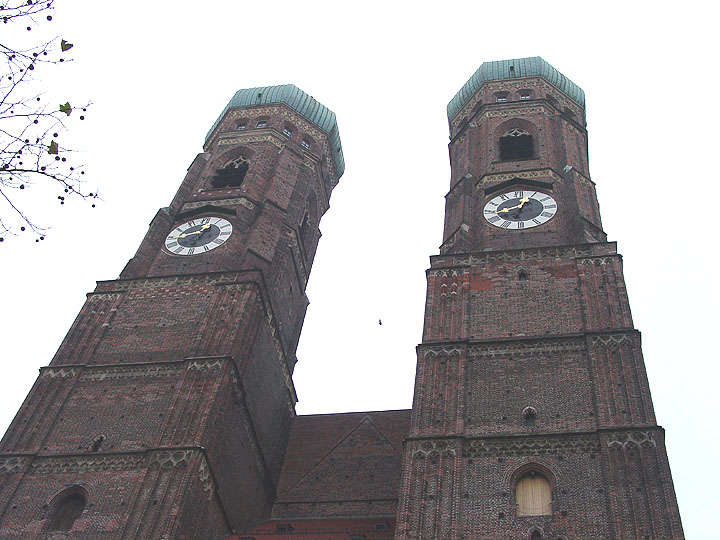 the famous twin towers with their domes
One of the most interesting things inside the church is the memorial grave in black marble of Prince Elector Kurfürst Maximilian I. Also inside the church is the 'footprint of the devil'.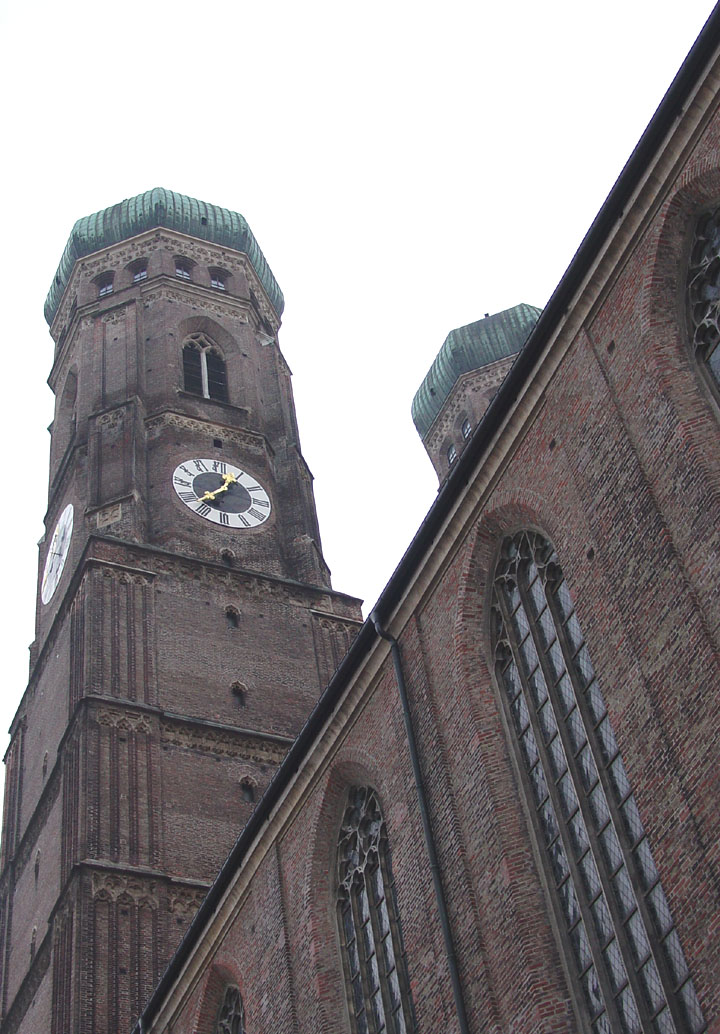 clock in the tower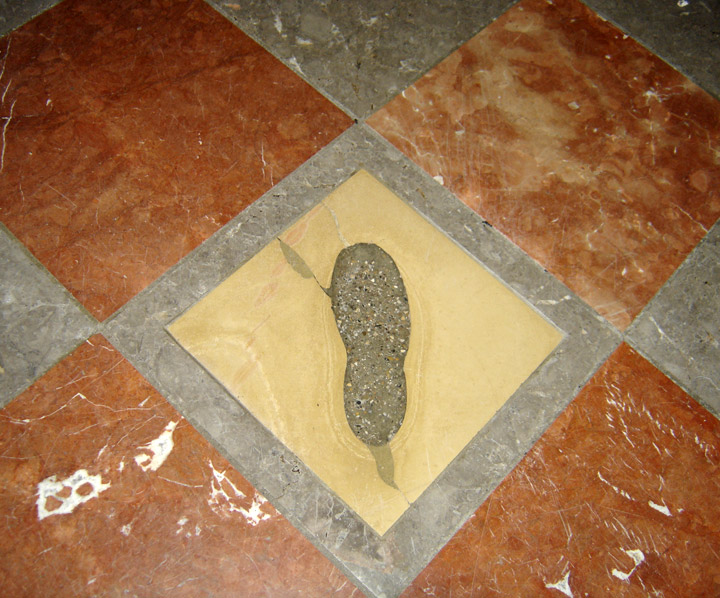 devil's footprint
According to the legend, the architect of the Frauenkirche, Jörg von Halsbach, promised the devil you could not see a window from the inside of the church. In return, the devil would help him build the Frauenkirche. After he completed the building, the architect led the devil to the middle of the church from where you could not see a single window, although all churchgoers would sit in an area where a lot of light came through the windows. The devil would have stamped his foot with so much rage that his footprint was visible in the stone floor.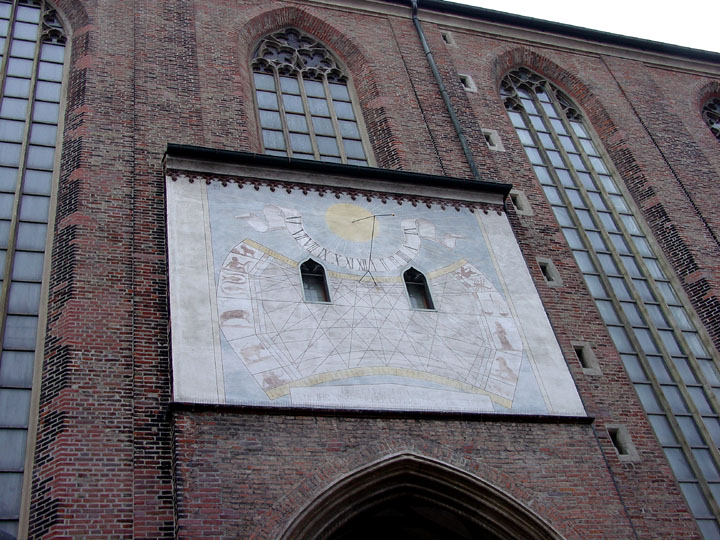 the sun dial on the church wall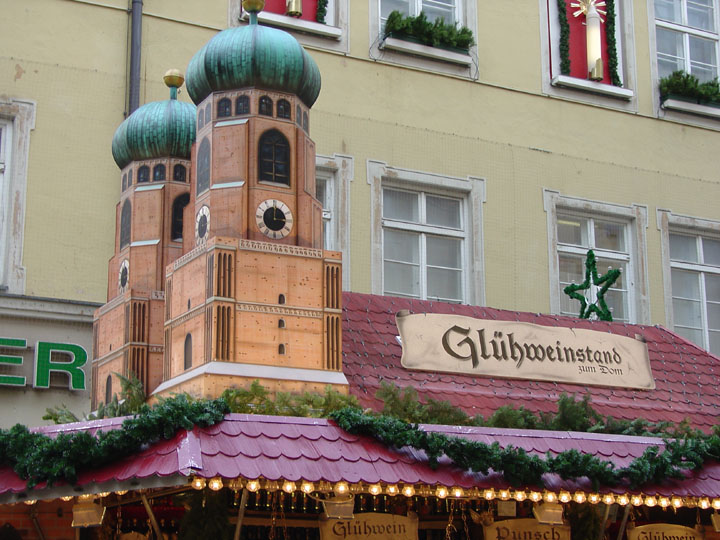 the church's twin towers with their domes are a symbol of Munich
here they are used on one of the Weihnacht's Market sale booth for Glühwein
---

---