Terracotta Warriors
a Chinese government sponsored exhibit in
Wellington, New Zealand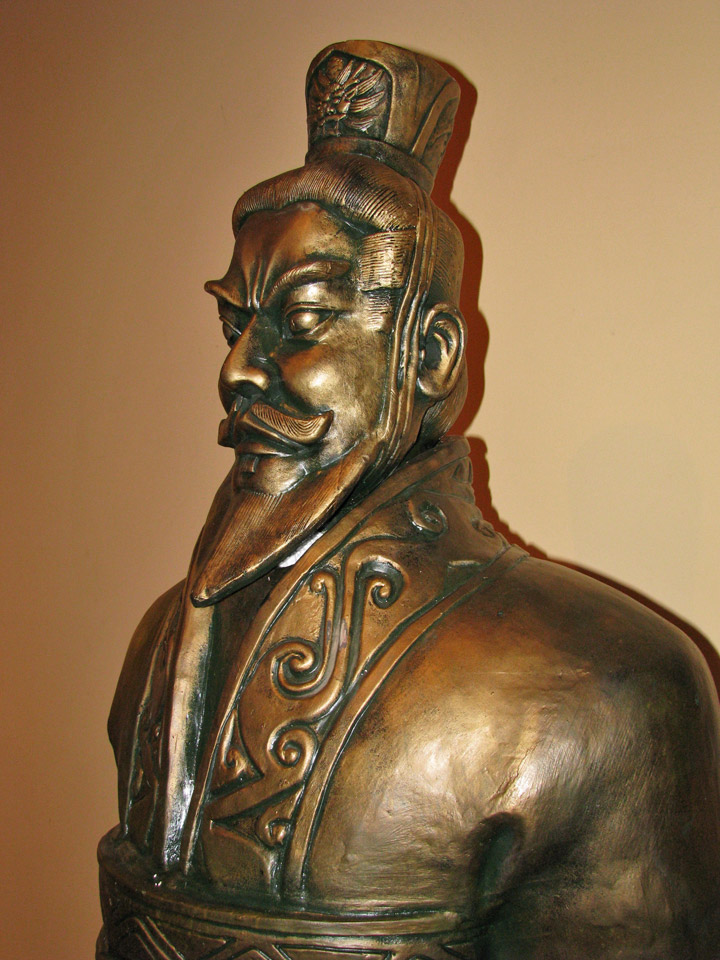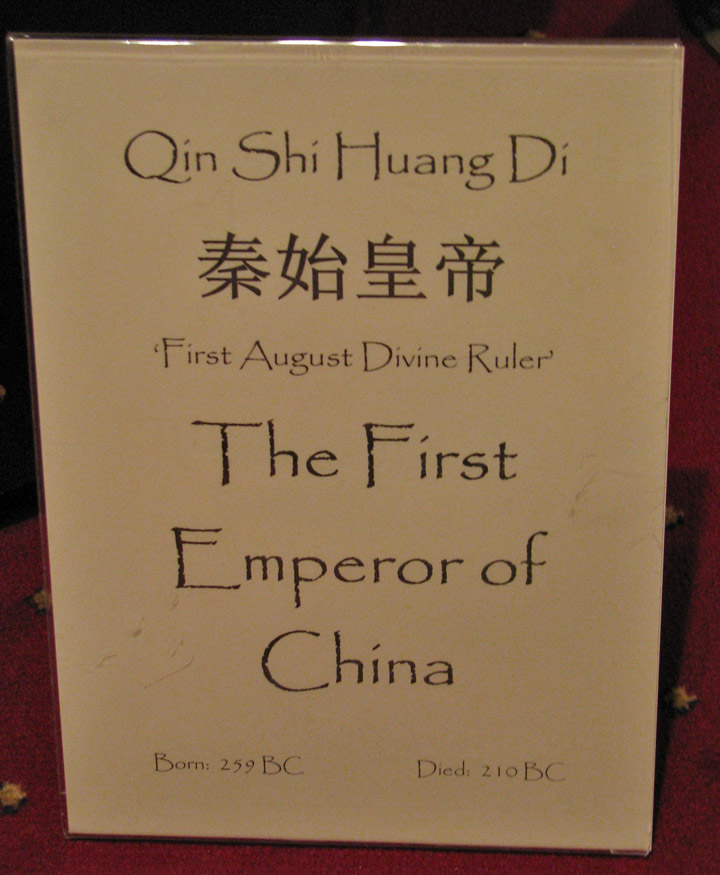 The Terracotta Army was discovered in eastern outer suburbs of Xi'an, Shaanxi Province by local farmers drilling a water well 1.5 miles east of Lishan (a mountain).This discovery prompted archaeologists to proceed to Shaanxi Province, China to investigate. The Terracotta Army is a form of funerary art buried with the First Emperor of Qin (Qin Shi Huang, Shi Huang means the first emperor) in 210-209 BC (he declared himself the first emperor of China in 221 BC to the end of his life in 210 BC). Their purpose was to help rule another empire with Shi Huang Di in the afterlife. Consequently, they are also sometimes referred to as "Qin's Armies." Mount Lishan is also where the material to make the terracotta warriors originated. In addition to the warriors, an entire man-made necropolis for the emperor has been excavated.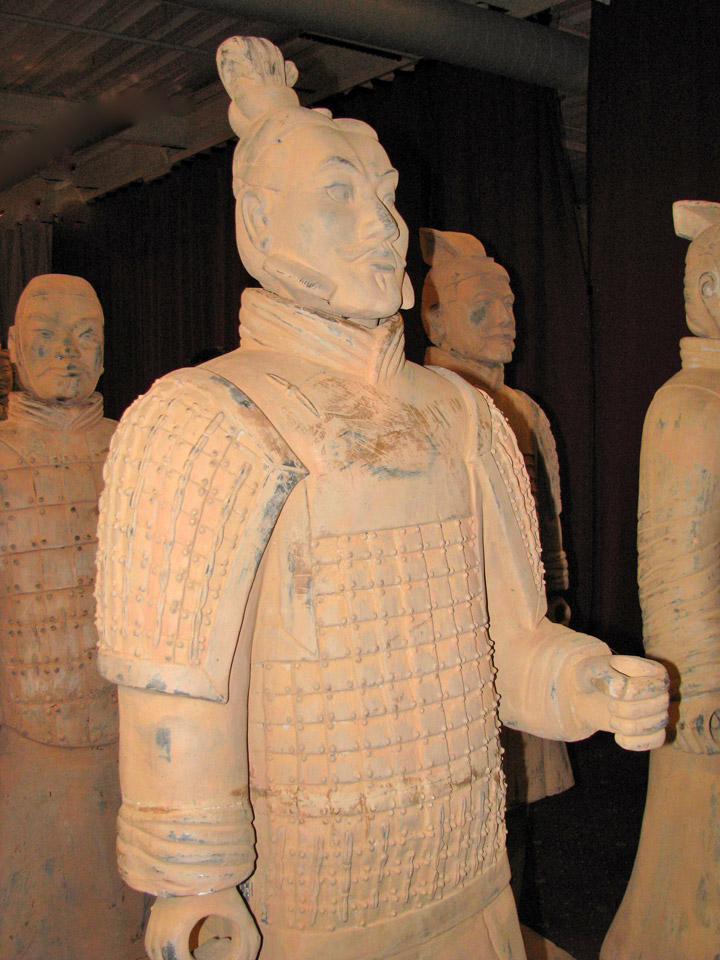 facsimile warriors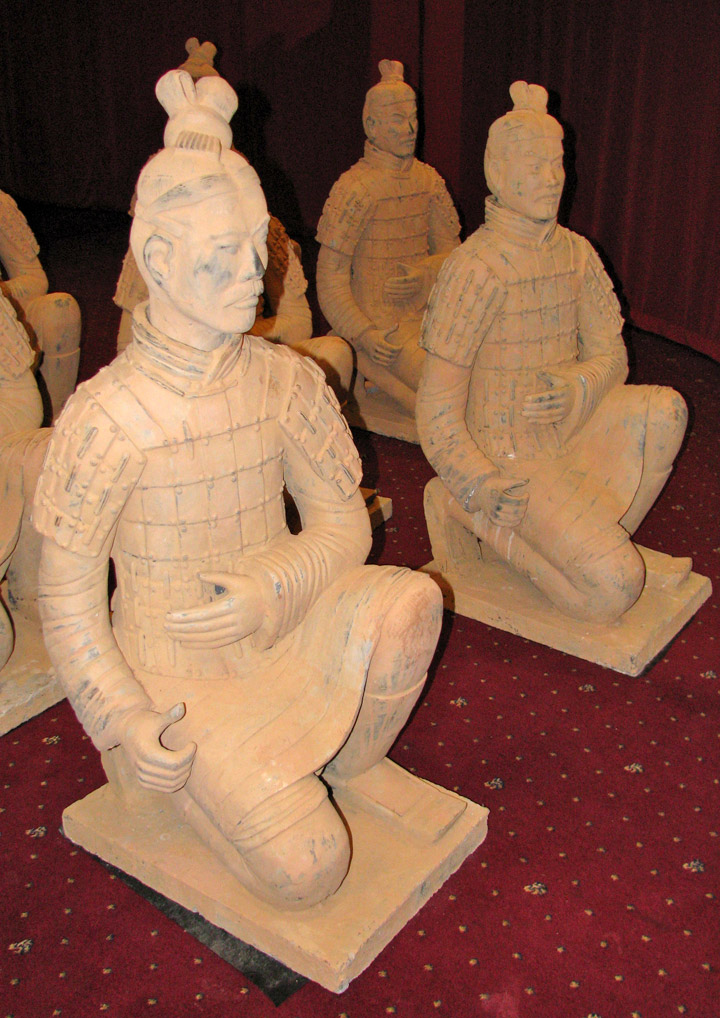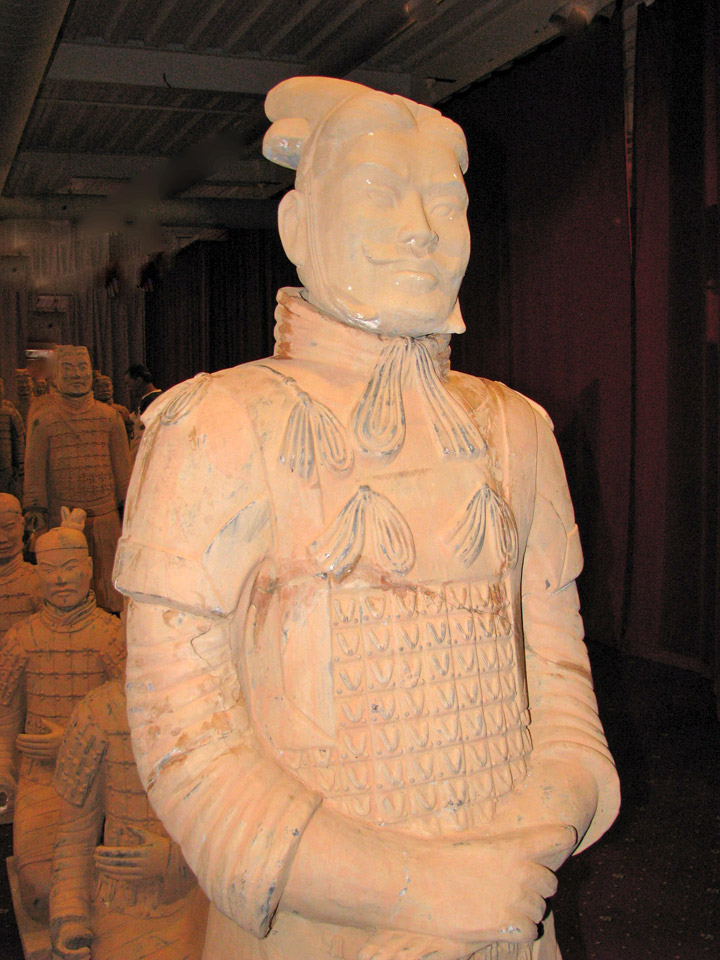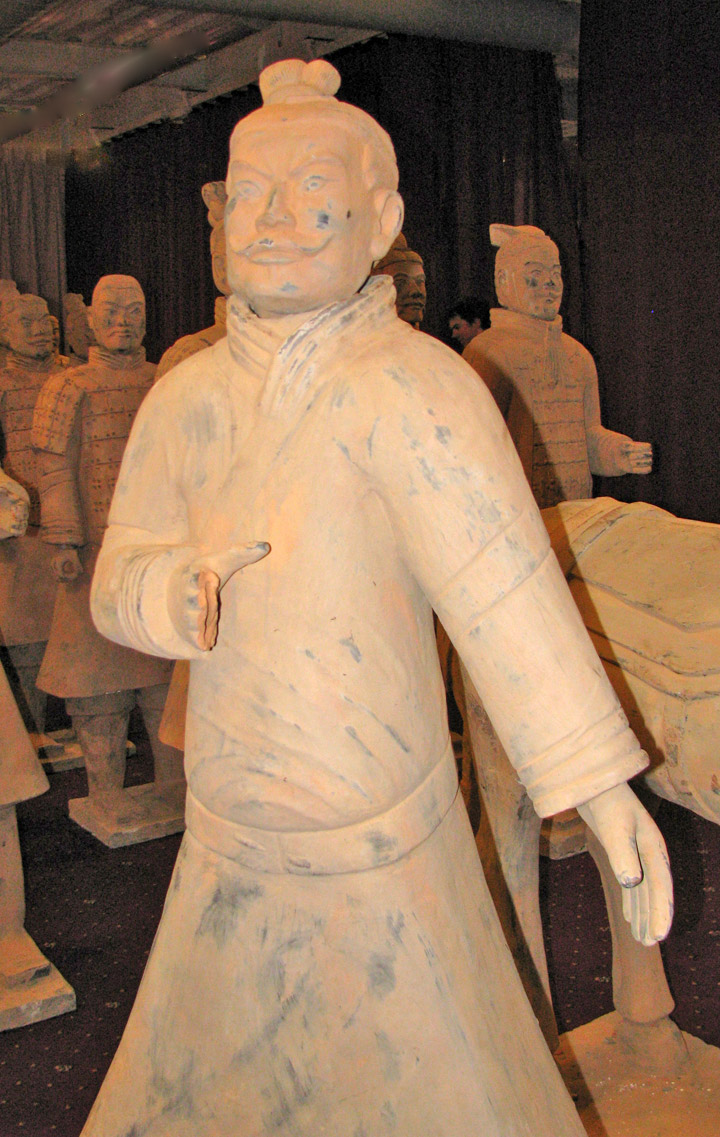 My Photos of the Terracotta Warriors in Xian, China

According to the historian Sima Qian (145 BC-90 BC) construction of this mausoleum began in 246 BC and involved 700,000 workers. Qin Shi Huang was thirteen when construction began. Sima Qian, in his most famous history of China, Shiji, completed a century after the mausoleum completion, wrote that the First Emperor was buried with palaces, scenic towers, officials, valuable utensils and 'wonderful objects,' with 100 rivers fashioned in mercury and above this heavenly bodies below which he wrote were 'the features of the earth.' Some translations of this passage refer to 'models' or 'imitations' but in fact he does not use those words. Recent scientific work at the site has shown high levels of mercury in the soil of Mount Lishan, appearing to add credence to the writing of ancient historian Sima Qian. The tomb of Shi Huang Di is near an earthen pyramid 76 meters tall and nearly 350 square meters. The tomb remains unopened, in the hope that it will remain intact. Only a portion of the site is presently excavated.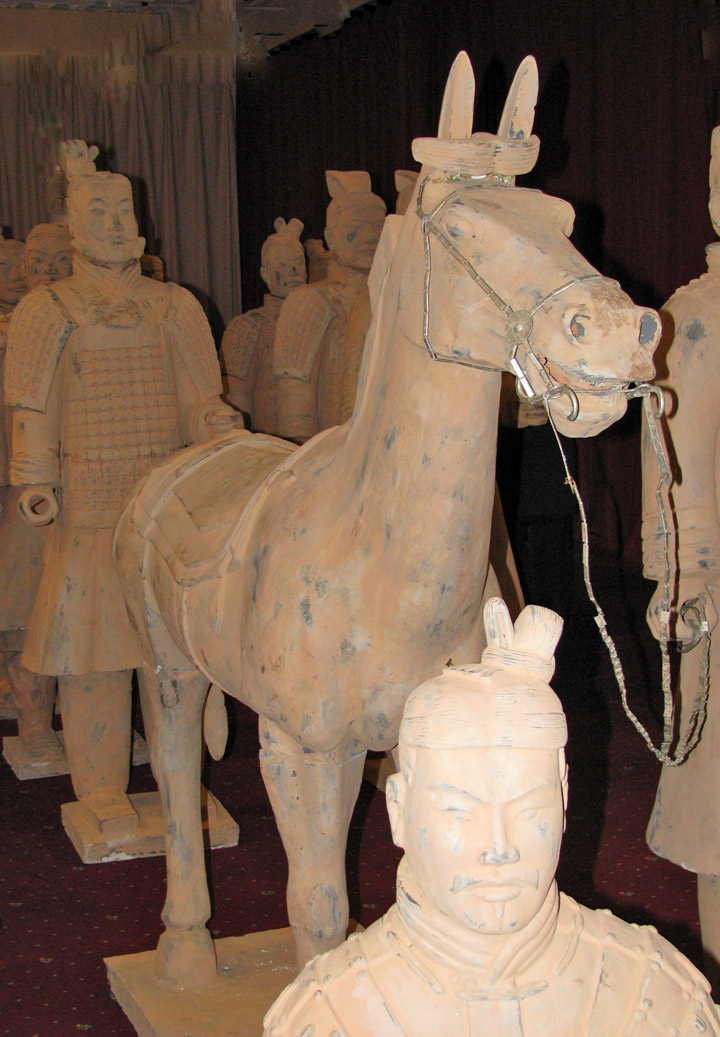 horse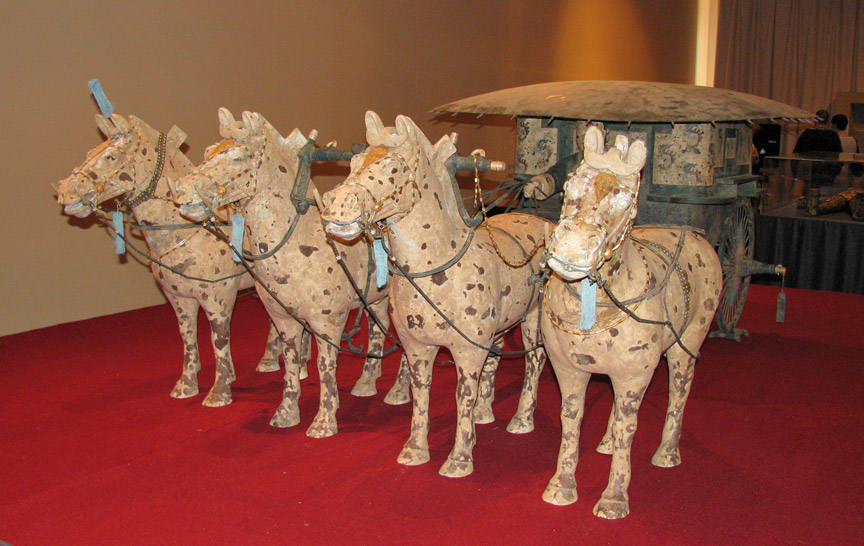 pulling a wagon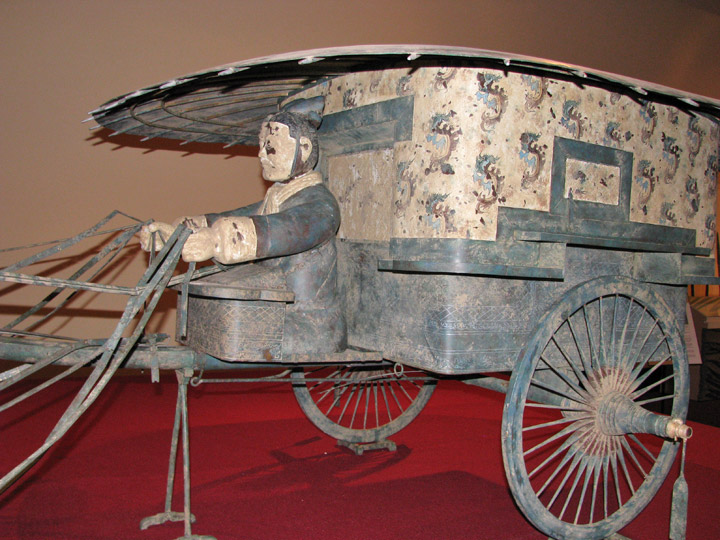 the wagon
Qin Shi Huang's necropolis complex was constructed to serve as an imperial compound or palace. It comprises several offices, halls and other structures and is surrounded by a wall with gateway entrances. The remains of the craftsmen working in the tomb have also been found within its confines, and it is believed they were sealed inside alive to prevent them from divulging information about the tombs.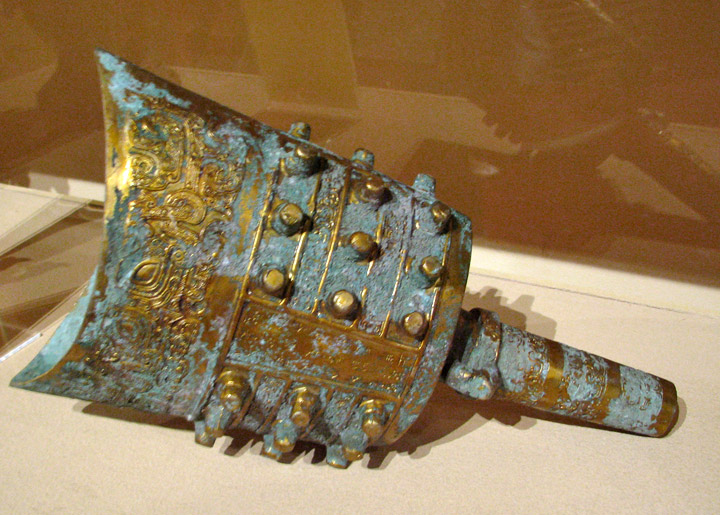 cast iron bell
It was also said as a legend that the Terracotta Warriors were real soldiers, buried with Emperor Qin so that they can guard him in the next life.
Text from Wikipedia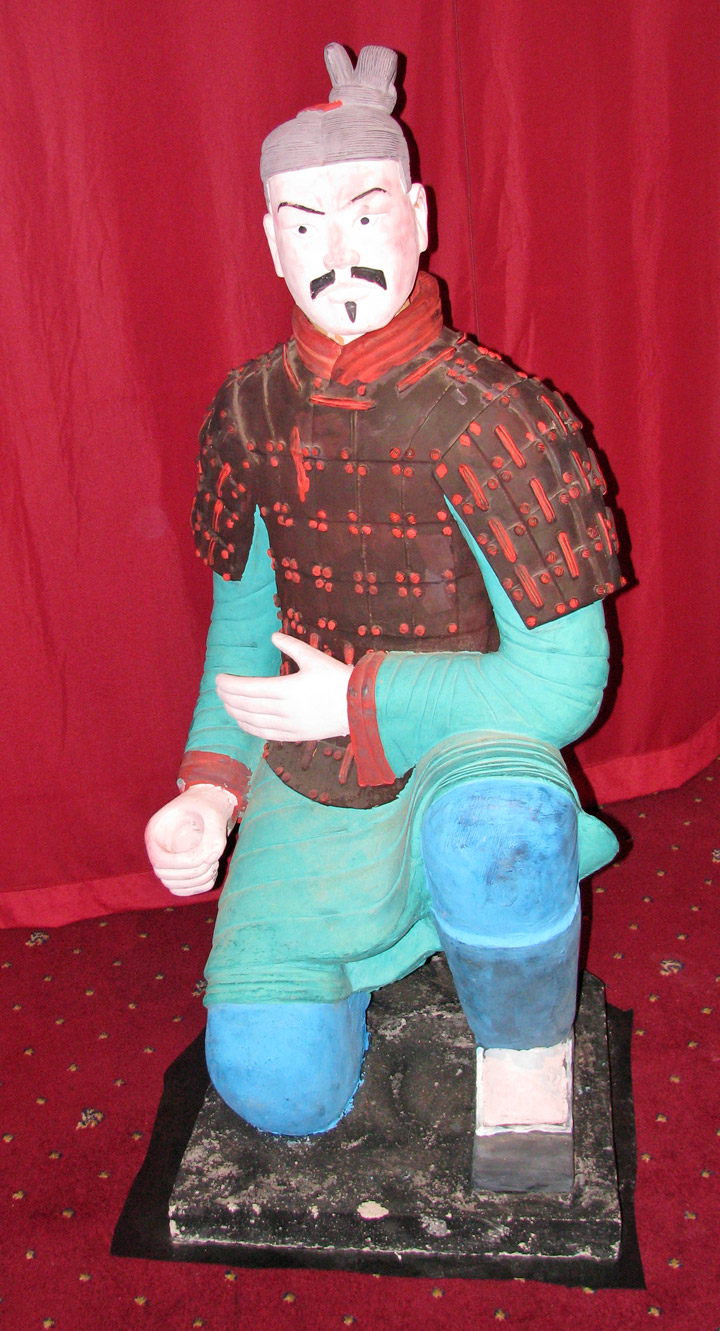 reproductions painted as they may have originally been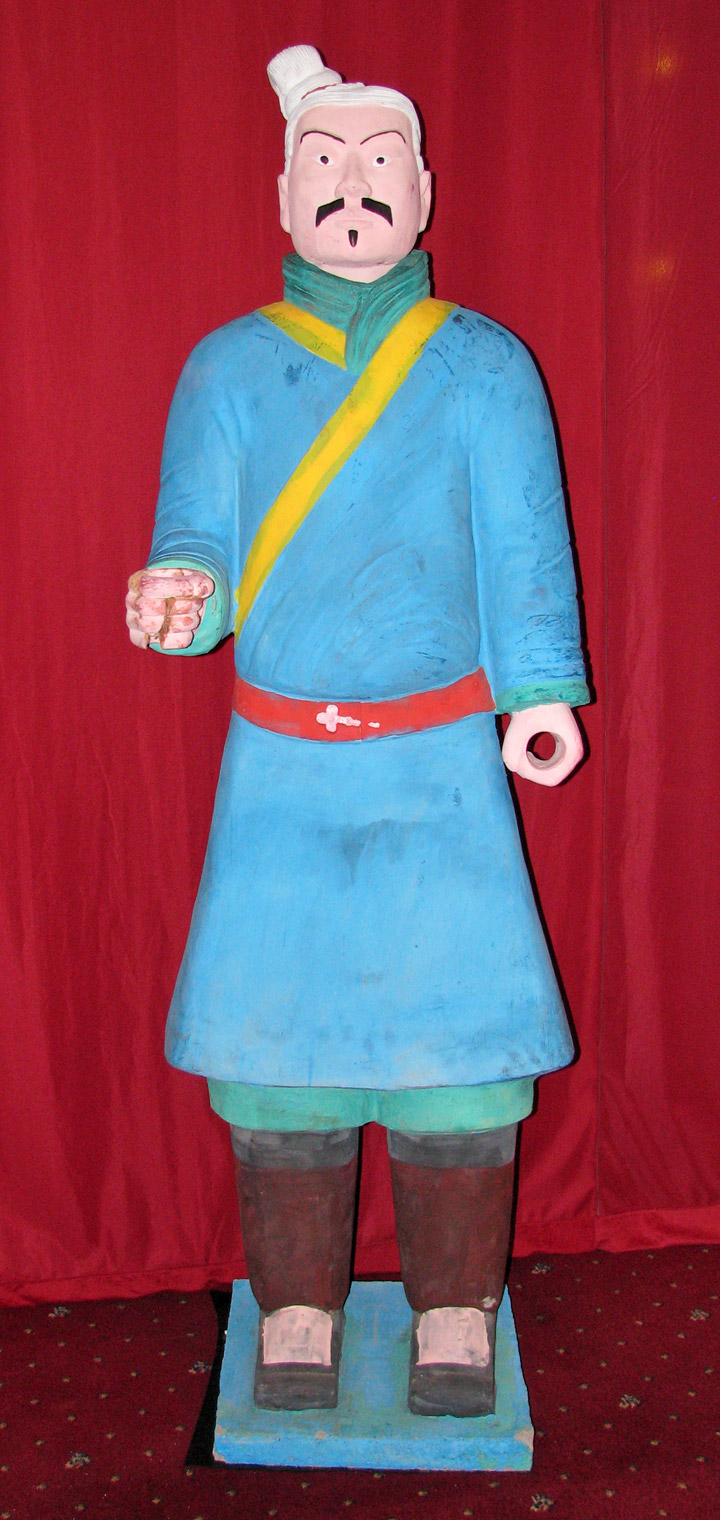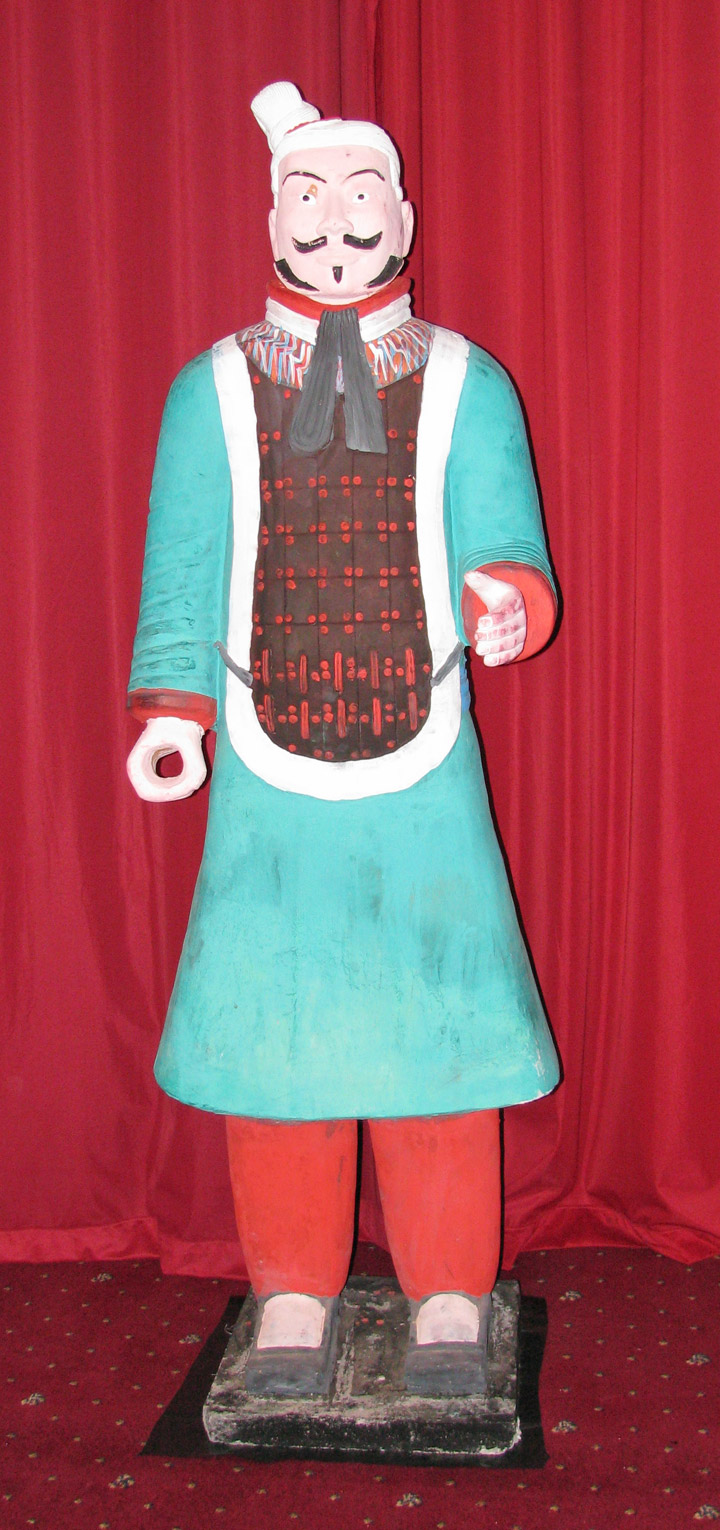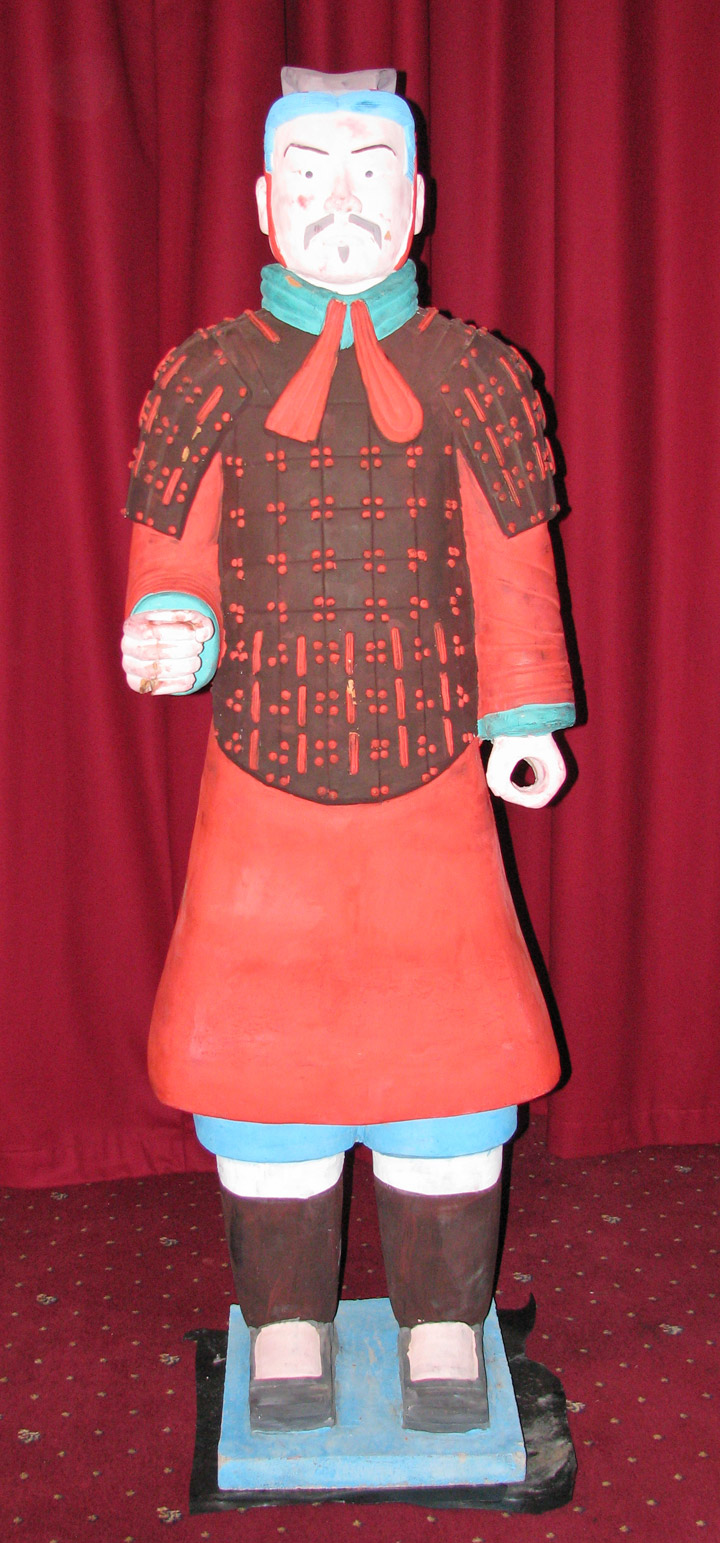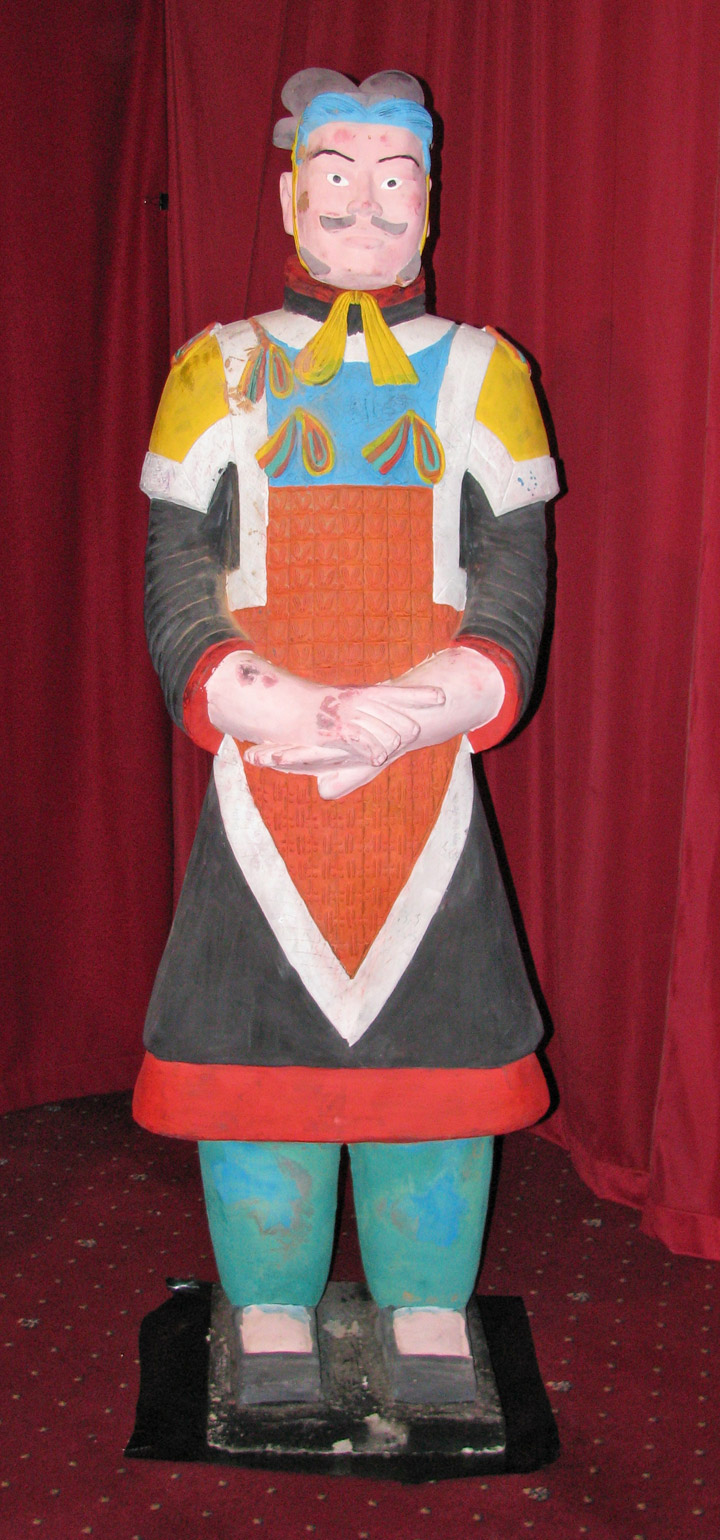 ---
---