TSS Earnslaw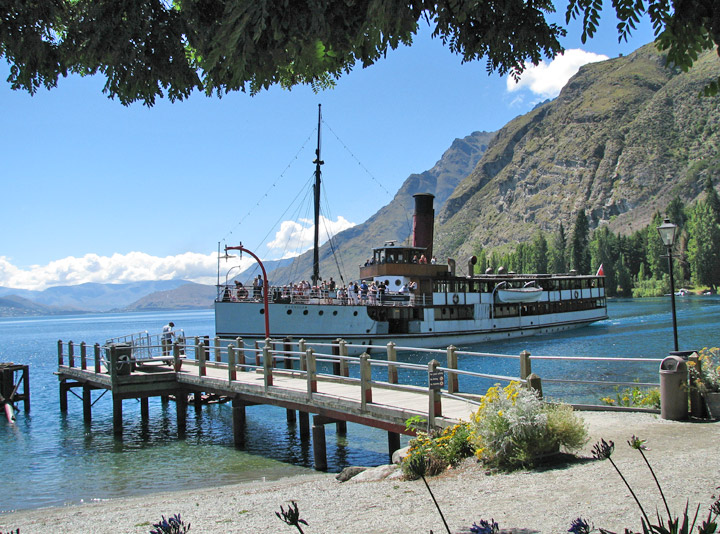 TSS Earnslaw
The TSS Earnslaw is a 1912 vintage twin screw steamer plying the waters of Lake Wakatipu. It is one of the oldest tourist attractions in Central Otago.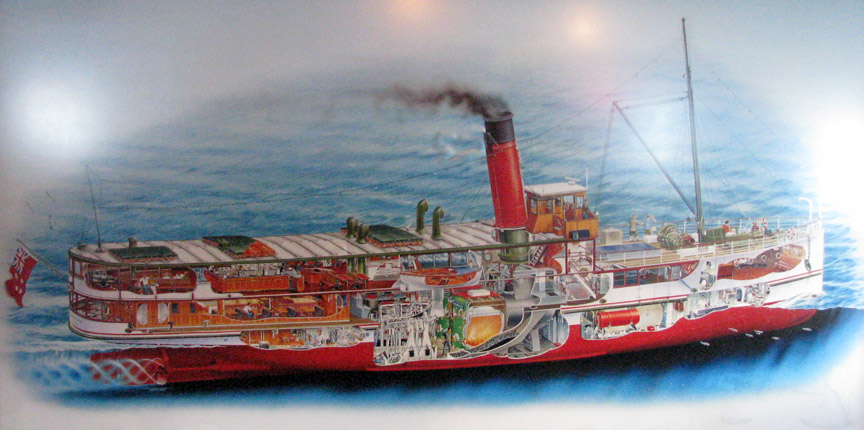 Way back at the beginning of the twentieth century, New Zealand Railways awarded 21,000 pounds to John McGregor and Co shipbuilders of Dunedin to build a steamship for Lake Wakatipu. The Earnslaw was named after Mt Earnslaw , a 2889 meter peak at the head of Lake Wakatipu. She was to be 48 meters long , the biggest boat on the lake. Transporting the Earnslaw was no easy task. When construction was finally completed she was dismantled. All the quarter inch steel hull plates were numbered for reconstruction just like a puzzle! Then the boat was railed by goods train nearly all the way across the South Island from Dunedin to Kingston at the bottom end of Lake Wakatipu.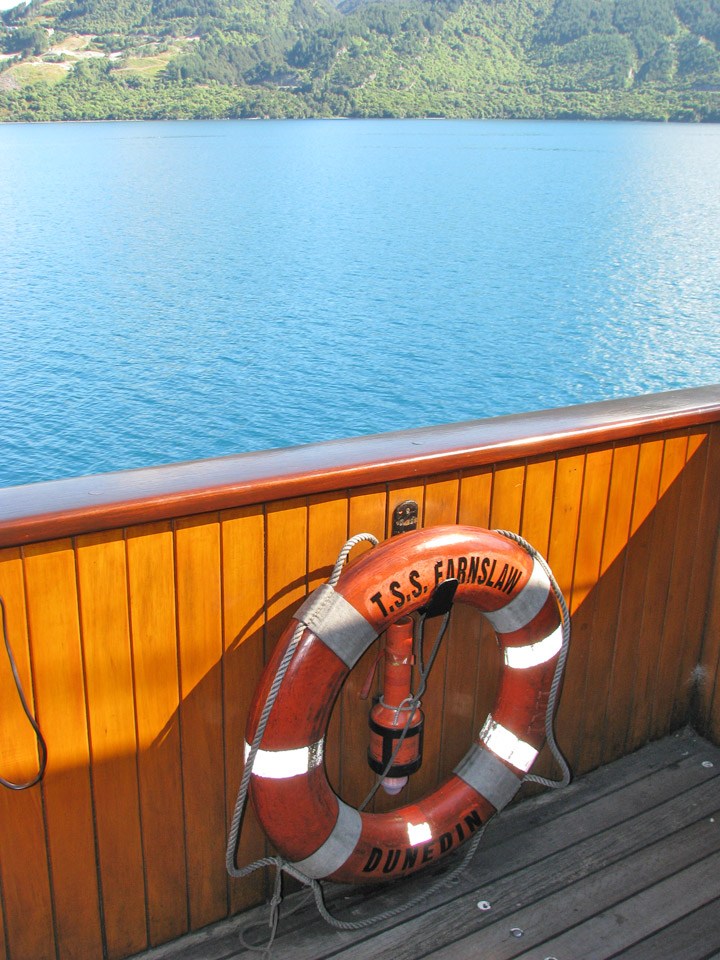 Six months later, after being rebuilt, on 24th February 1912, the TSS Earnslaw was launched and fired up for her maiden voyage to Queenstown. Her captain was the Minister of Marine, so the ship must have been fairly important to have a minister as her skipper.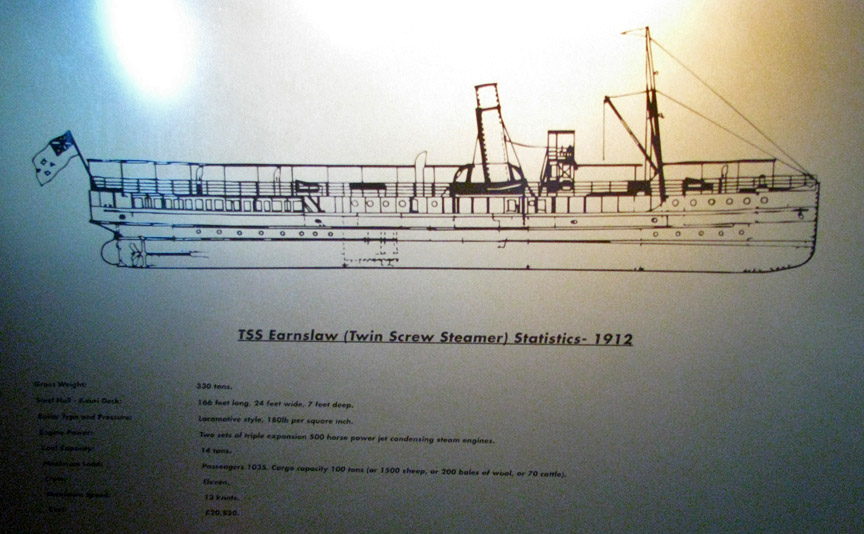 She then became a valuable vessel for the New Zealand Railways and was known as the "Lady of the Lake".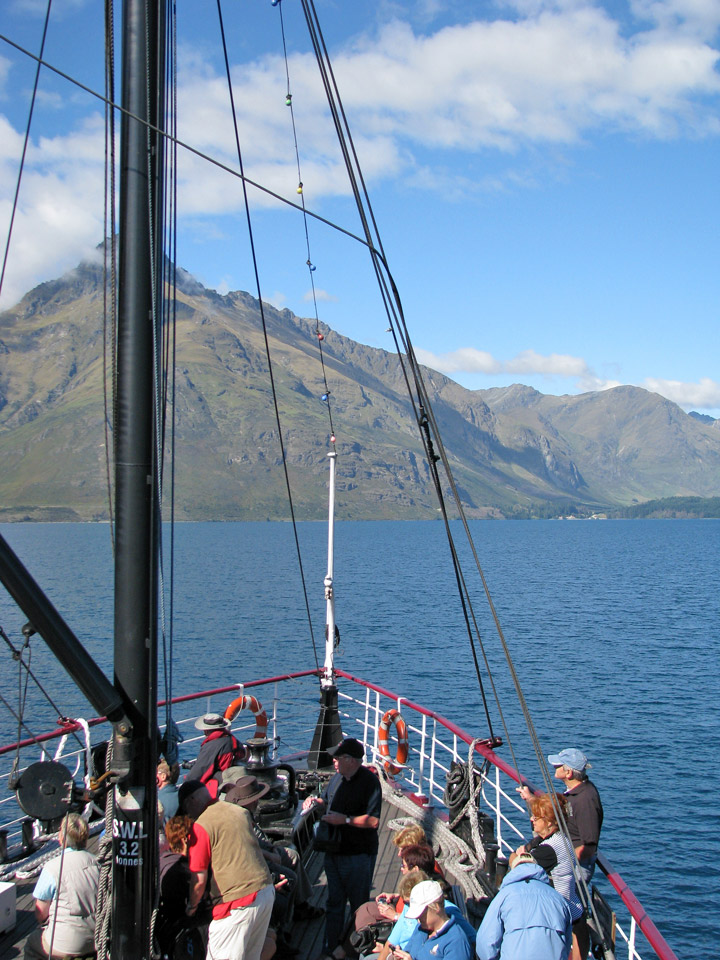 The Earnslaw worked with her sister ships, the paddle steamers Antrim and Mountaineer and the steamer Ben Lomond, transporting sheep, cattle and passengers to the surrounding high country stations.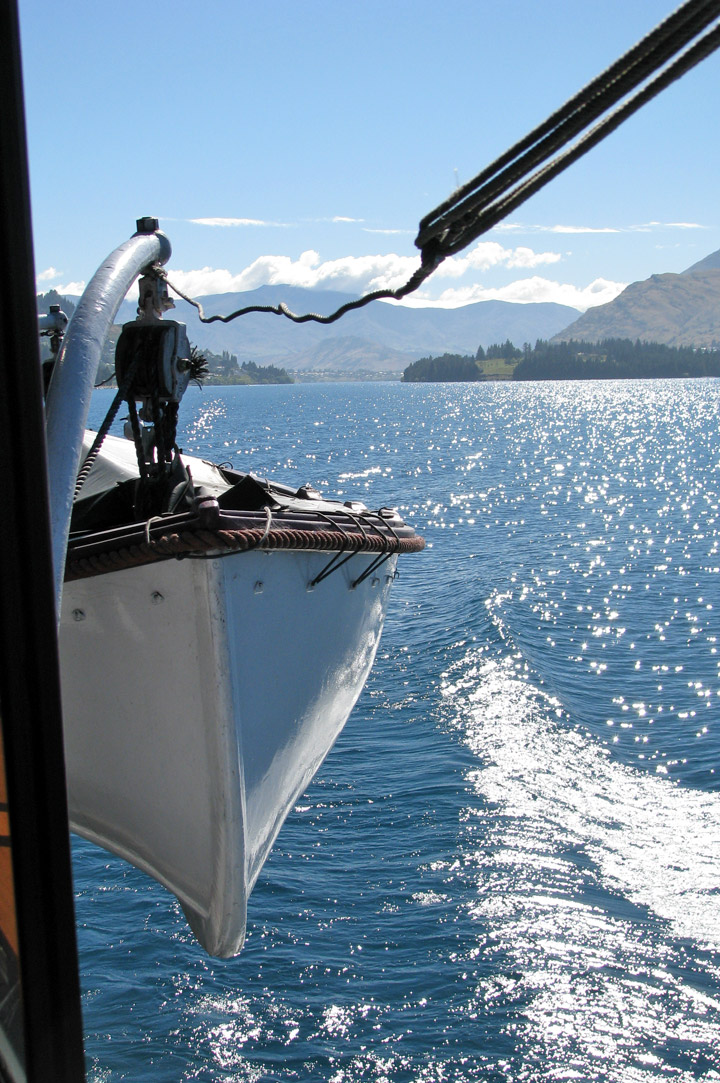 In 1968, the Earnslaw was very nearly scrapped but she was fortunately rescued. She was purchased by Fiordland Travel (now Real Journeys).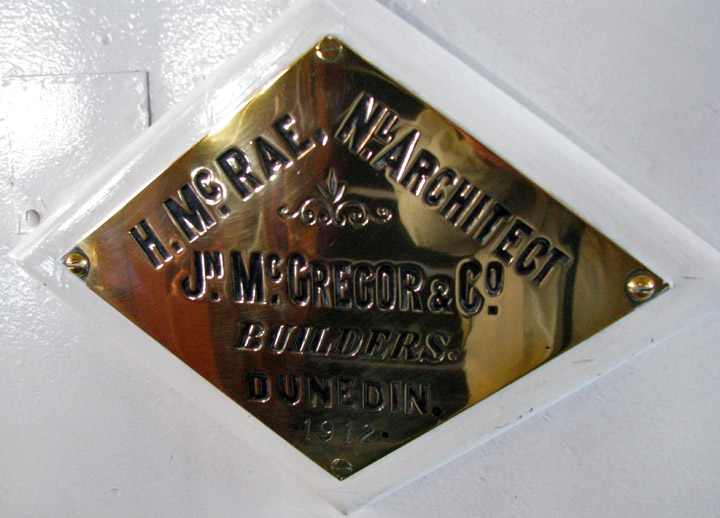 She was taken out of service for a huge makeover in 1984. Her 12 meter high funnel was painted bright red, with the hull a snow white, and her kauri timber decks glassed in.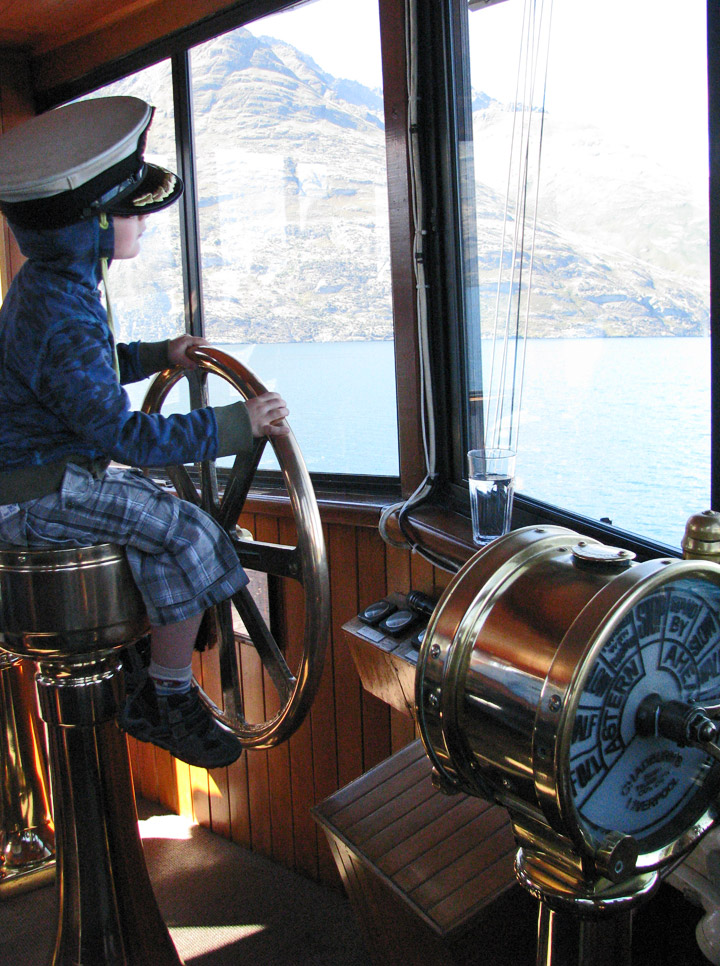 the young Captain
During her long years on the lake, the most serious accidents to occur were two groundings on the shingle shores of the lake.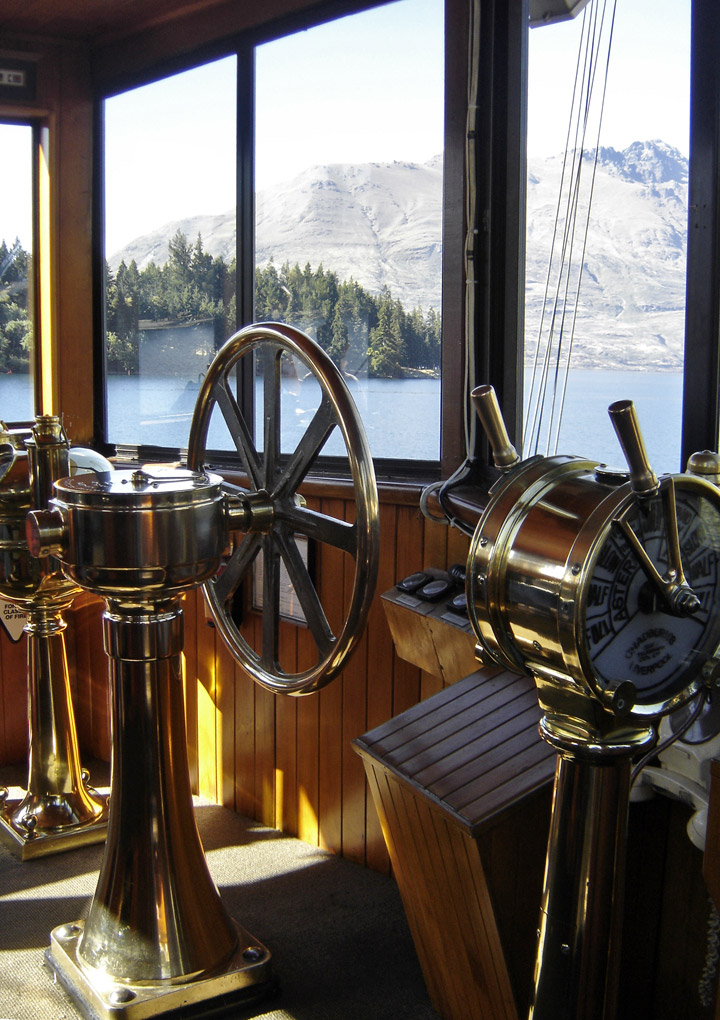 in the wheel house
In March 1990, the Earnslaw carried two very special passengers, Queen Elizabeth and Prince Phillip. Other royalty to travel on board have been the King and Queen of Belgium and the Prince of Thailand.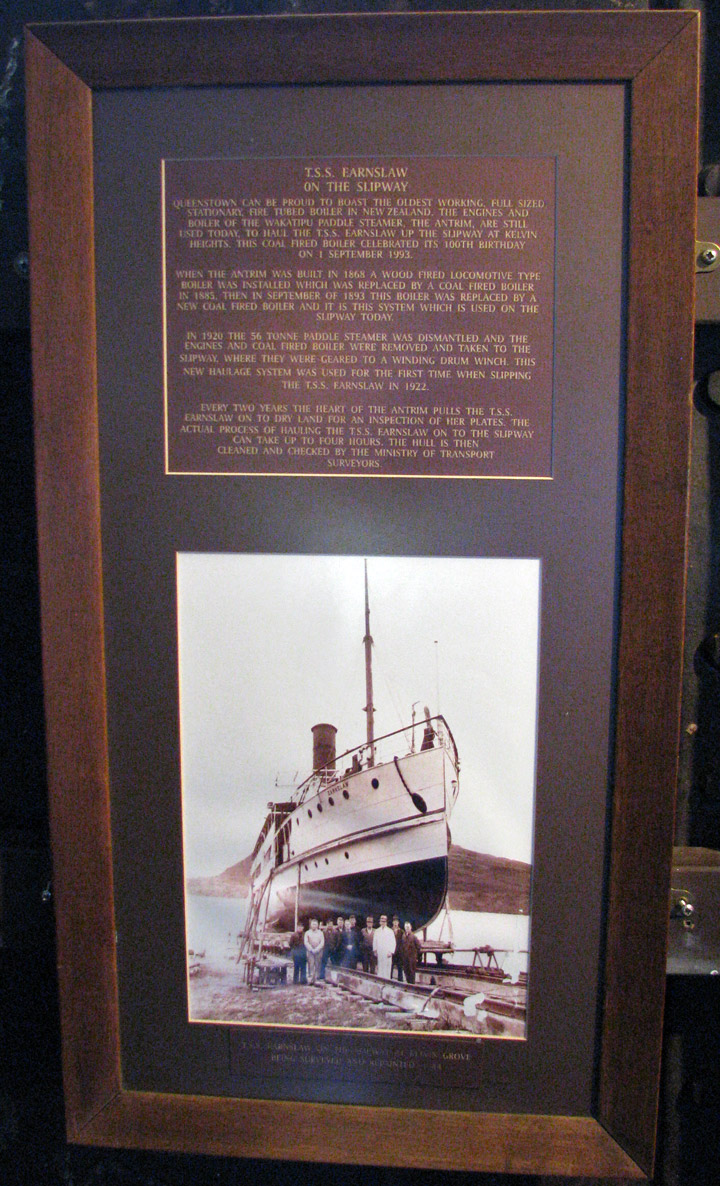 As of 2007, the Earnslaw is still in routine operation carrying tourist passengers across Lake Wakatipu from Queenstown to Walter Peak High Country Farm, a tourism operation with farm tours, horse treks, heritage tours, barbecue lunches and evening dining at the historic Colone's Homestead.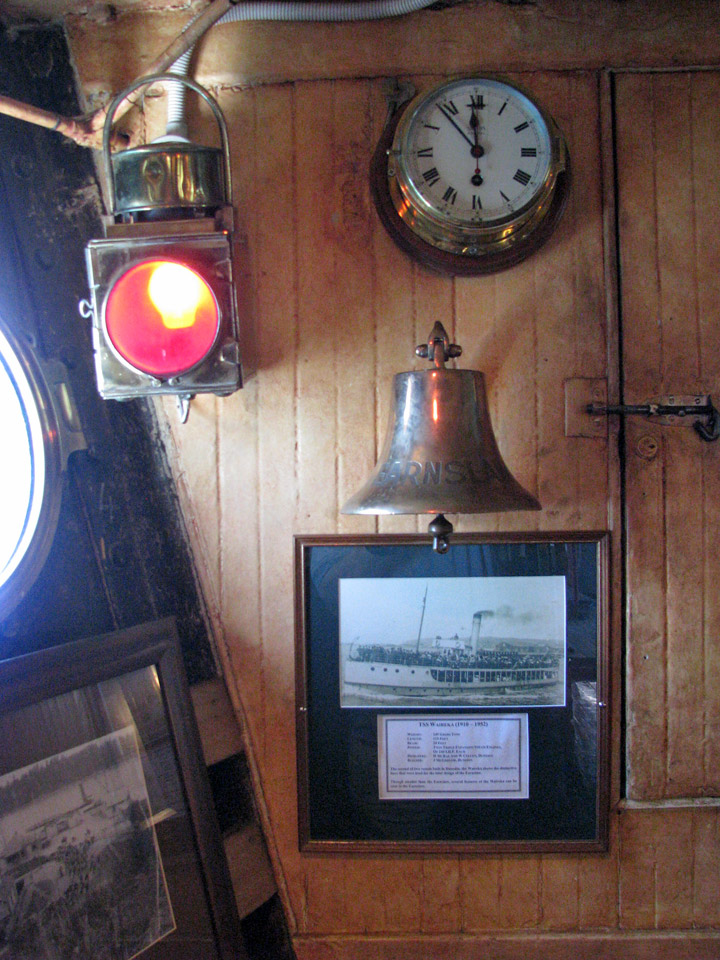 Working fourteen hour days in the summer months and cruising 11 months of the year is an enviable record for a beautiful steam ship over 95 years old.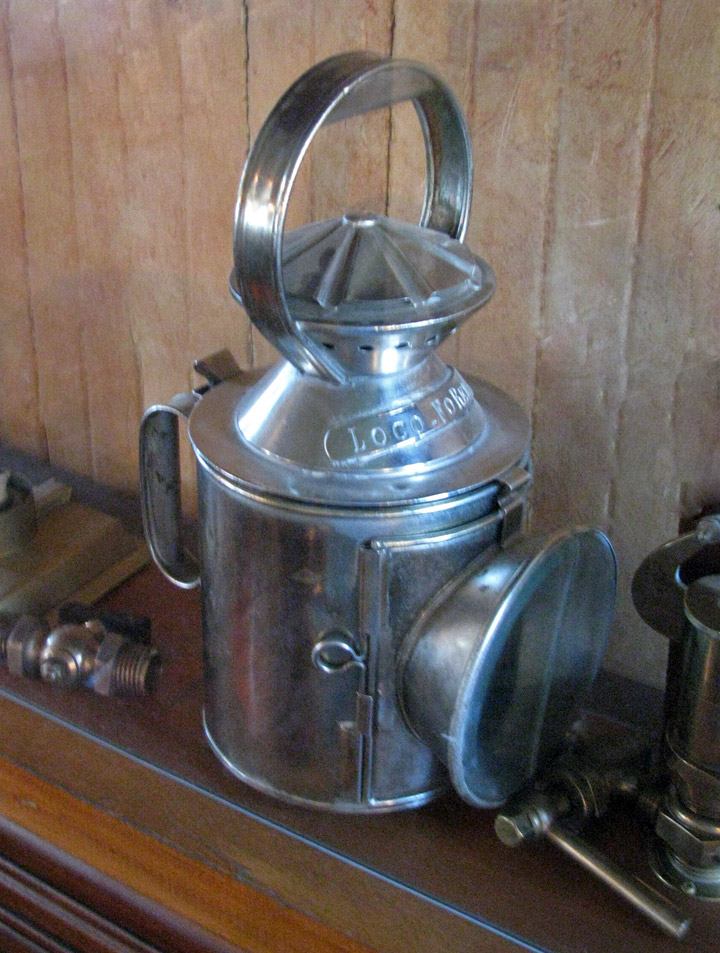 Each of the Earnslaw's screws is turned by a driveshaft driven by a triple-expansion steam engine. Passengers have access to a walkway in the engine room, where they can observe the operation of the engines during the cruise. The Earnslaw is the only working coal-fired steamship on the Lloyd's Register.
Text from Wikipedia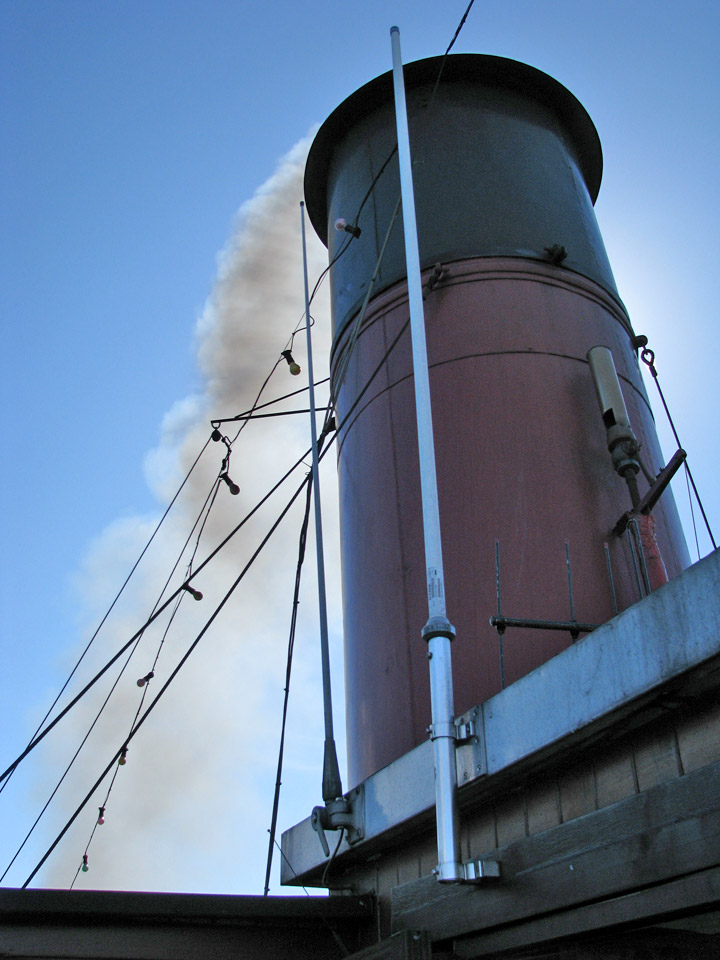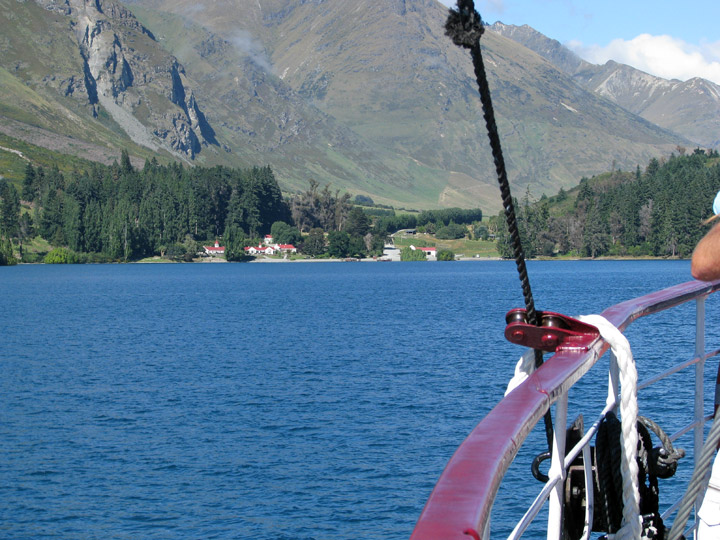 approaching Walter Peak Station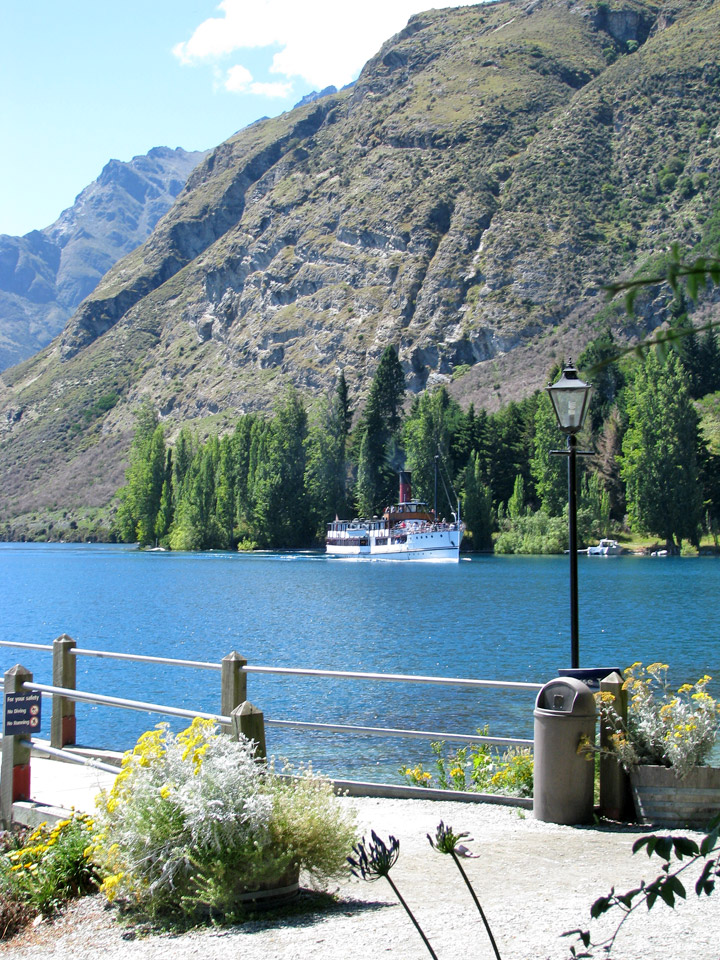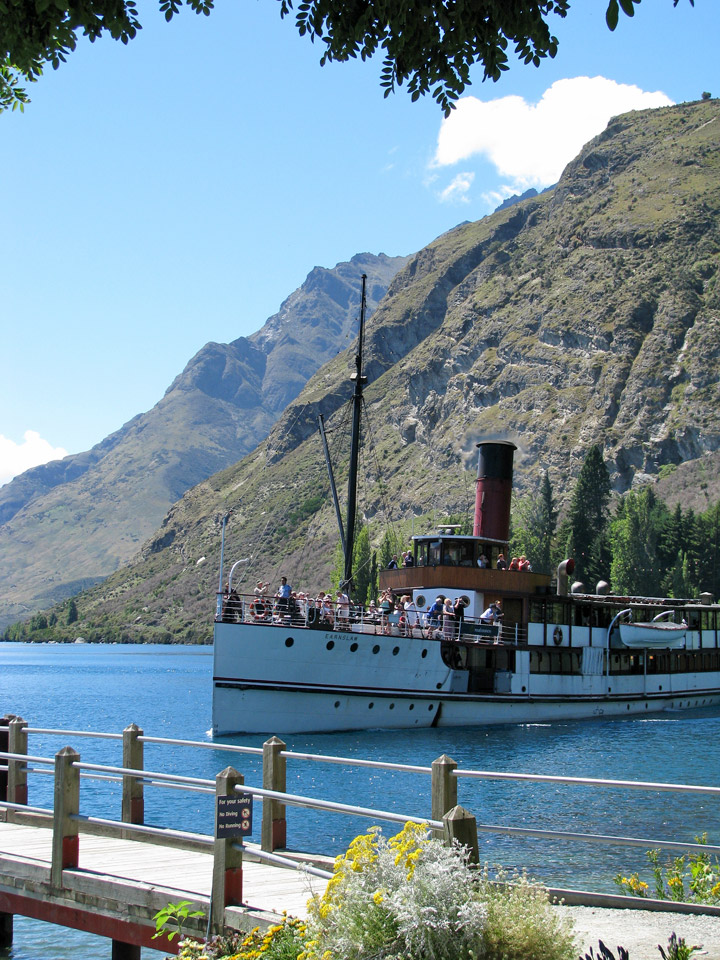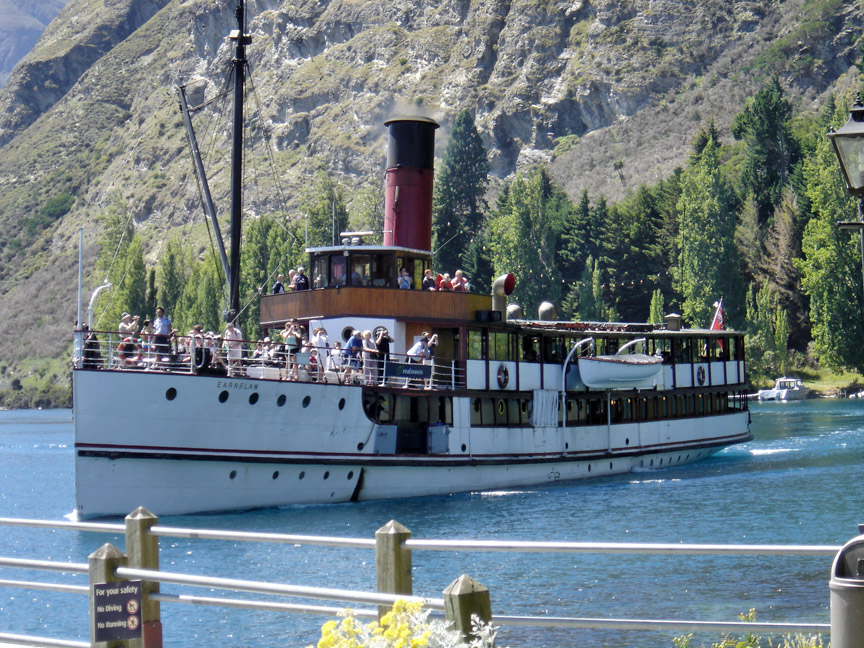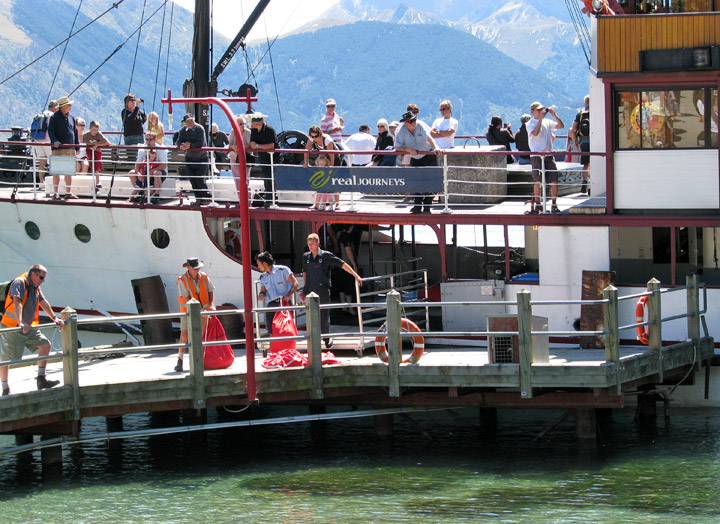 preparing to unload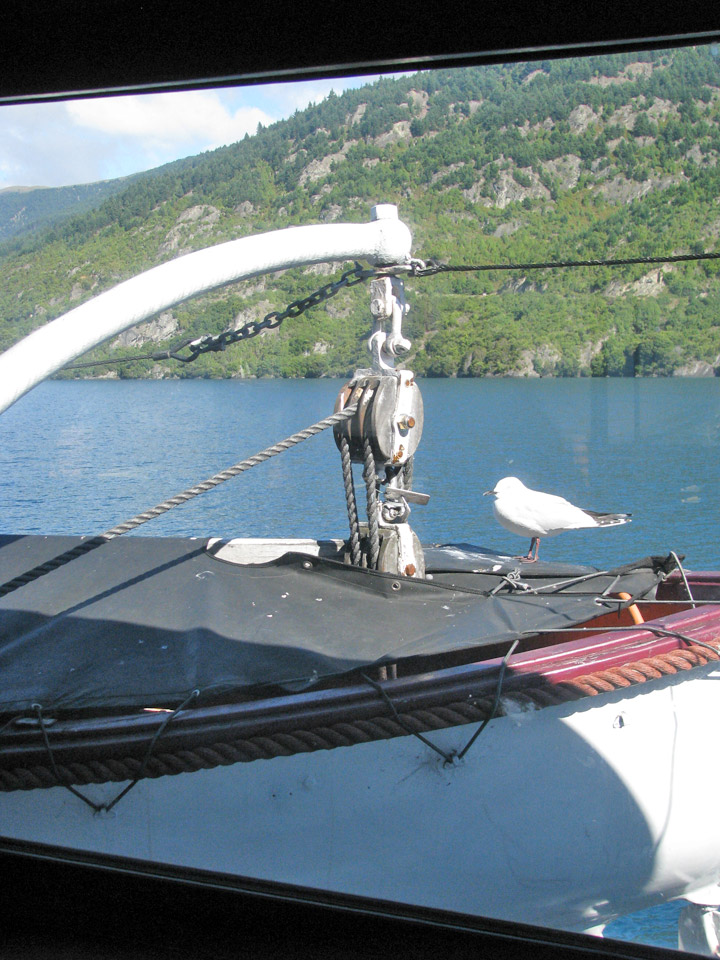 non-paying passenger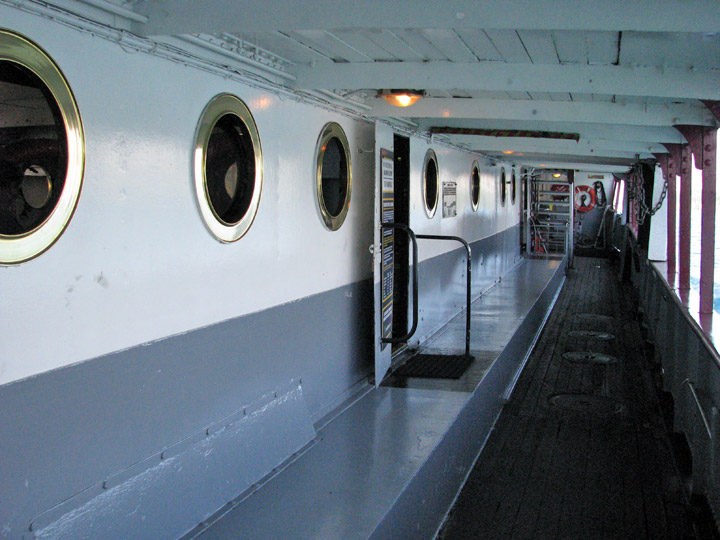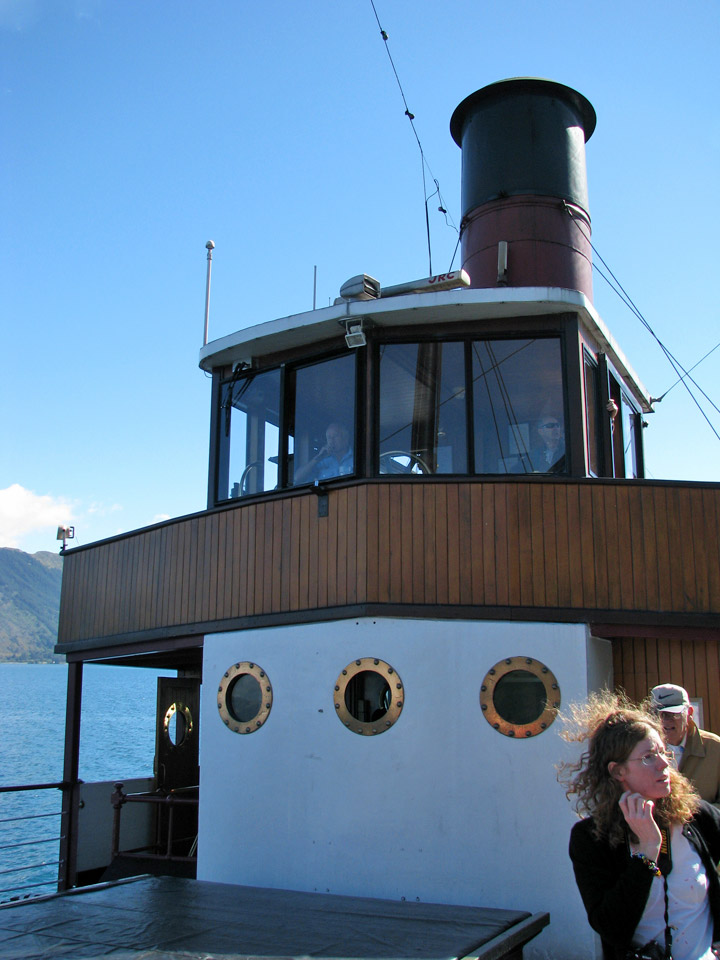 the bridge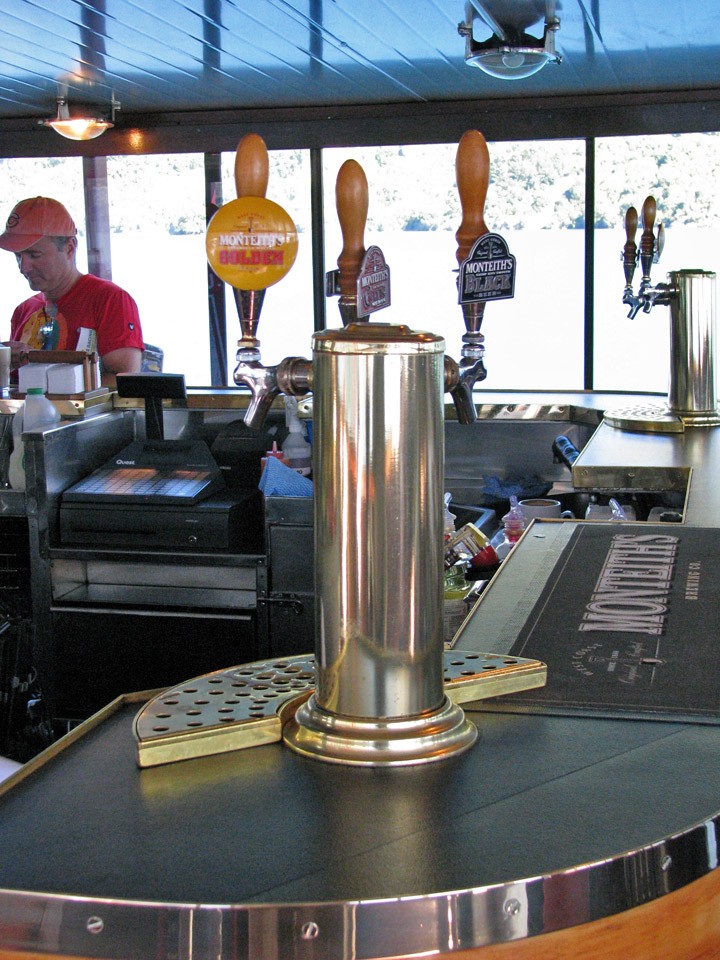 the bar in the passenger area
---
Photos of the Engine Room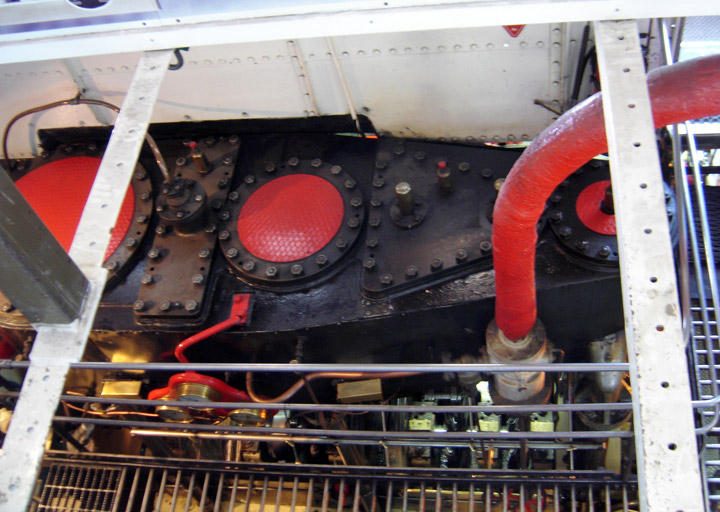 the boiler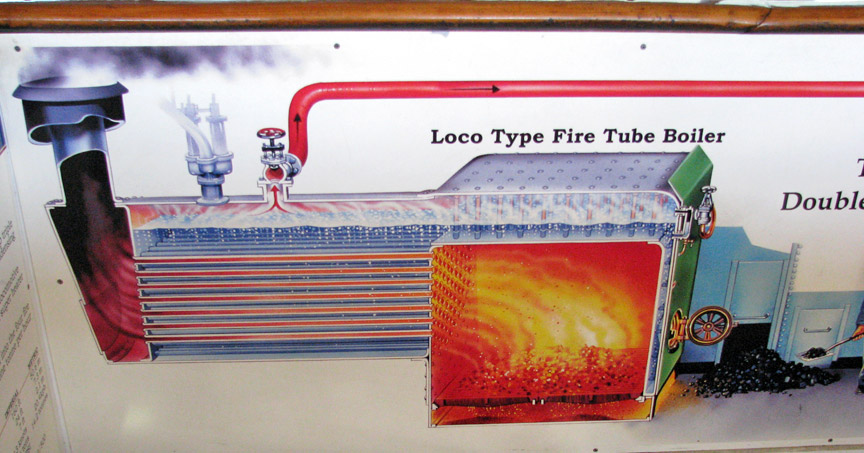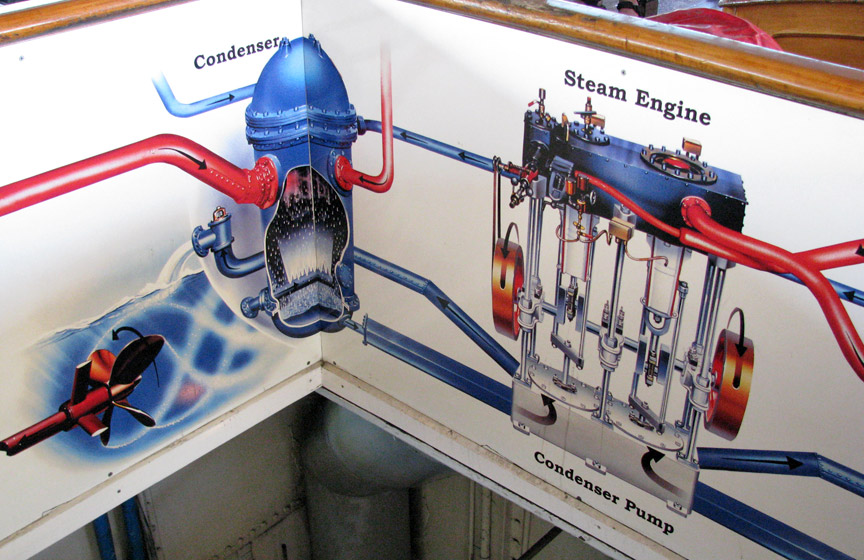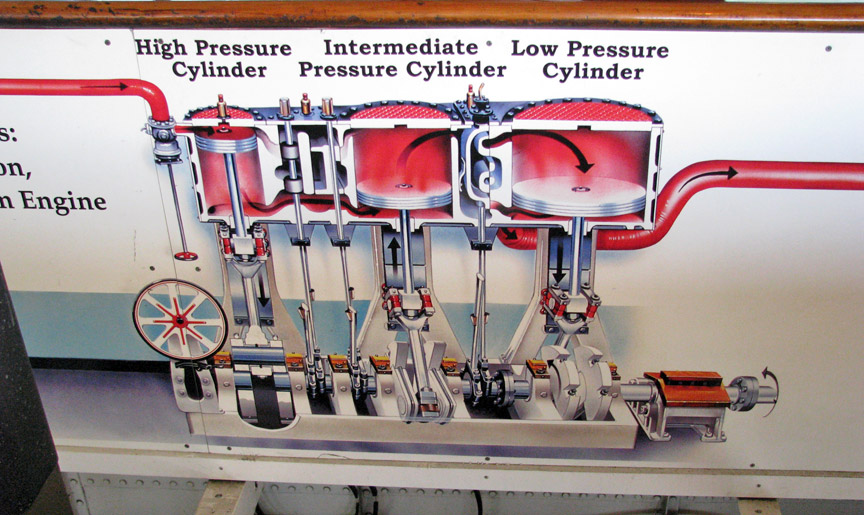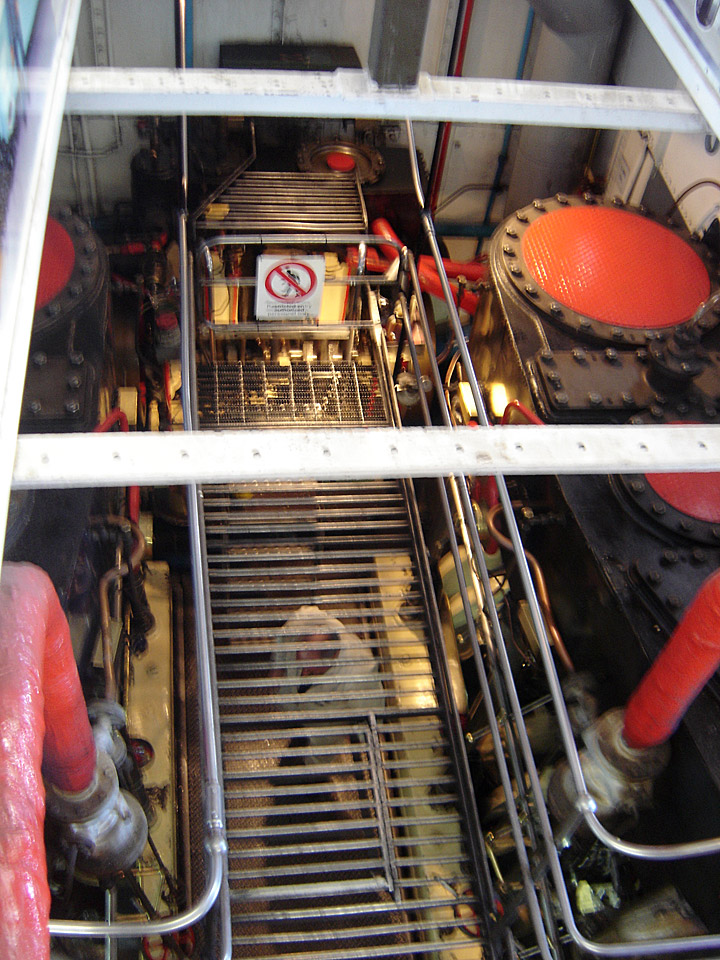 Video of the fireman stoking the furnace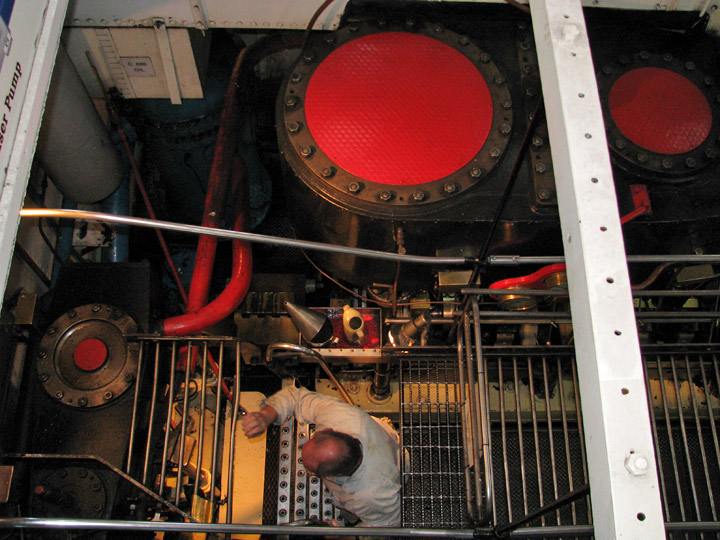 the fireman/engineer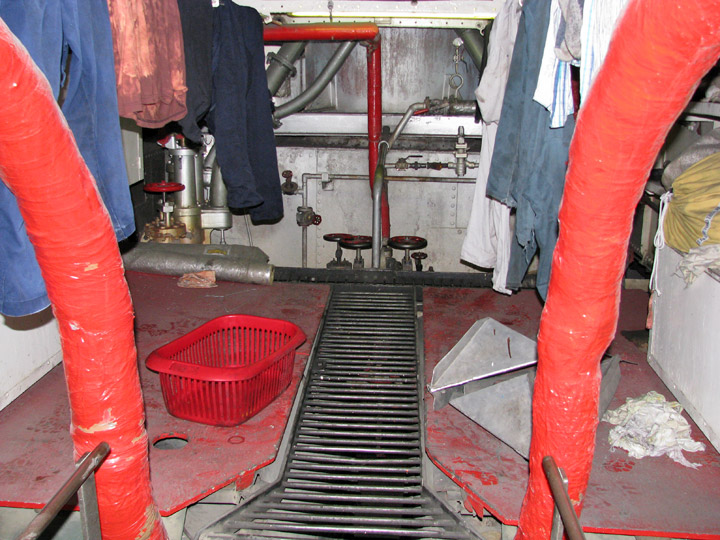 work area
---
Photos from the early days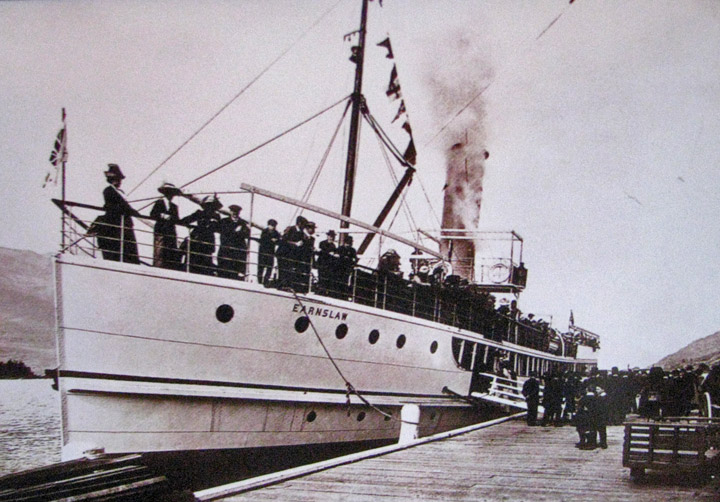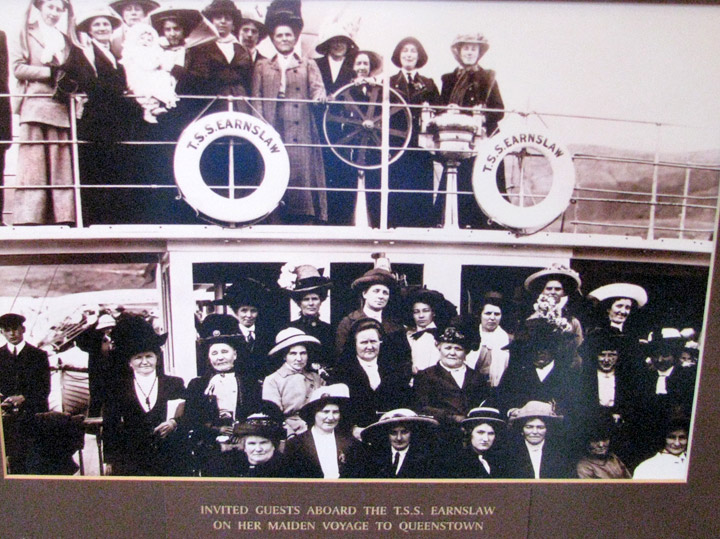 maiden voyage to Queenstown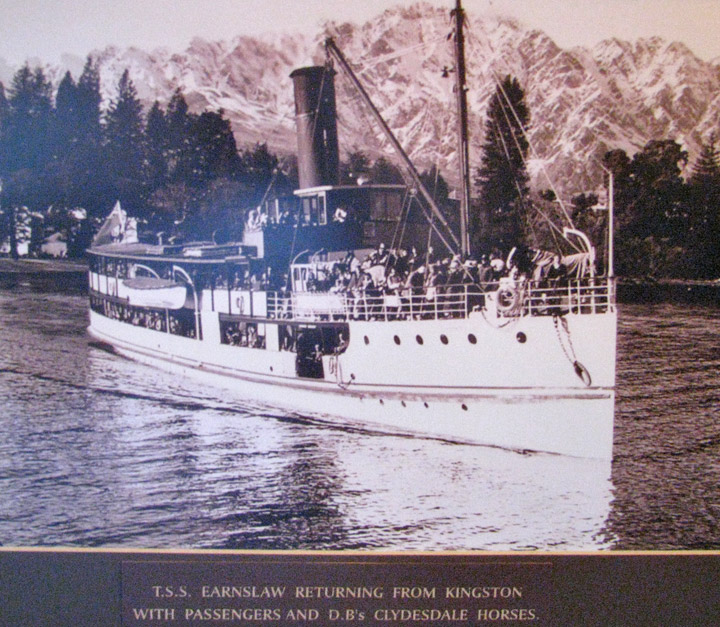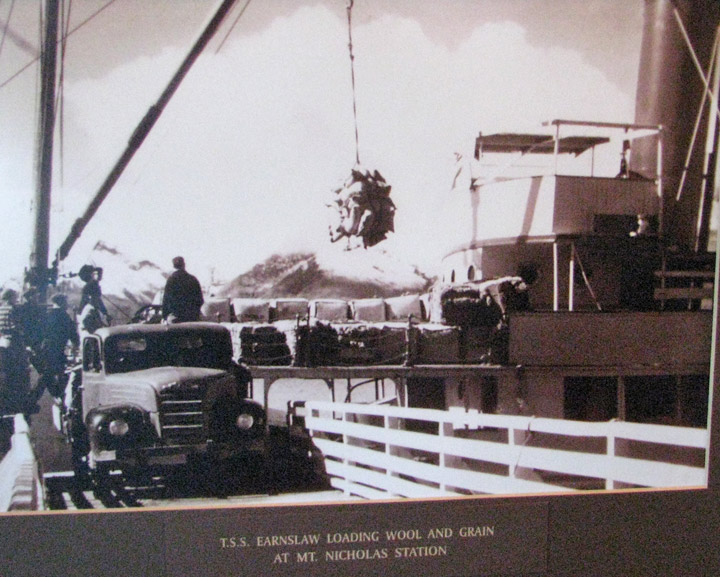 wool and grain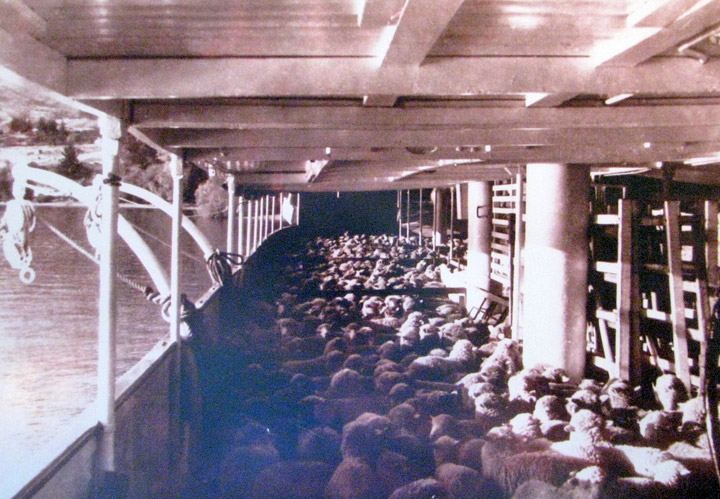 sheep cargo
---
---