Lake Wakatipu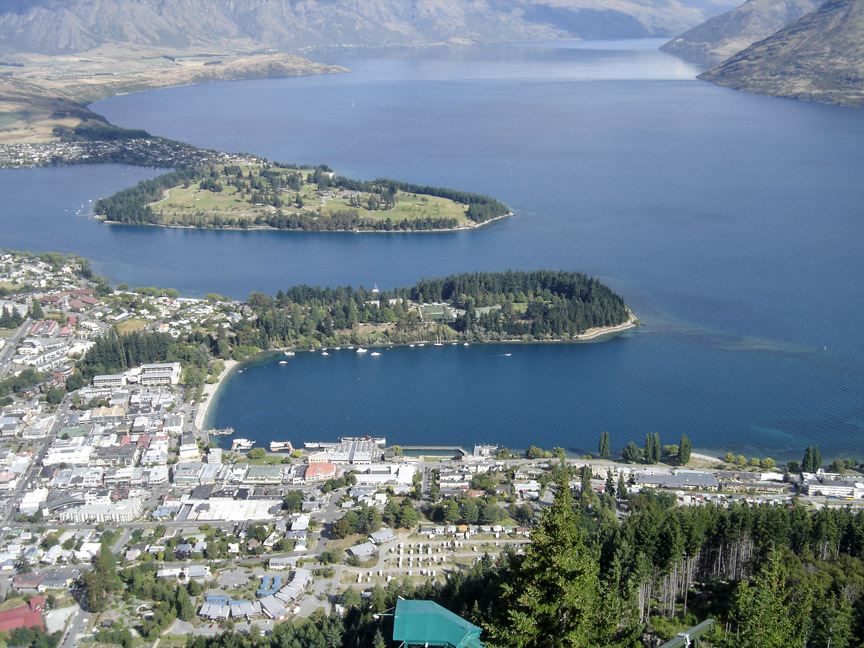 Lake Wakatipu
Lake Wakatipu is an inland lake (finger lake) in the South Island of New Zealand. It is in the southwest corner of Otago Region, near its boundary with Southland.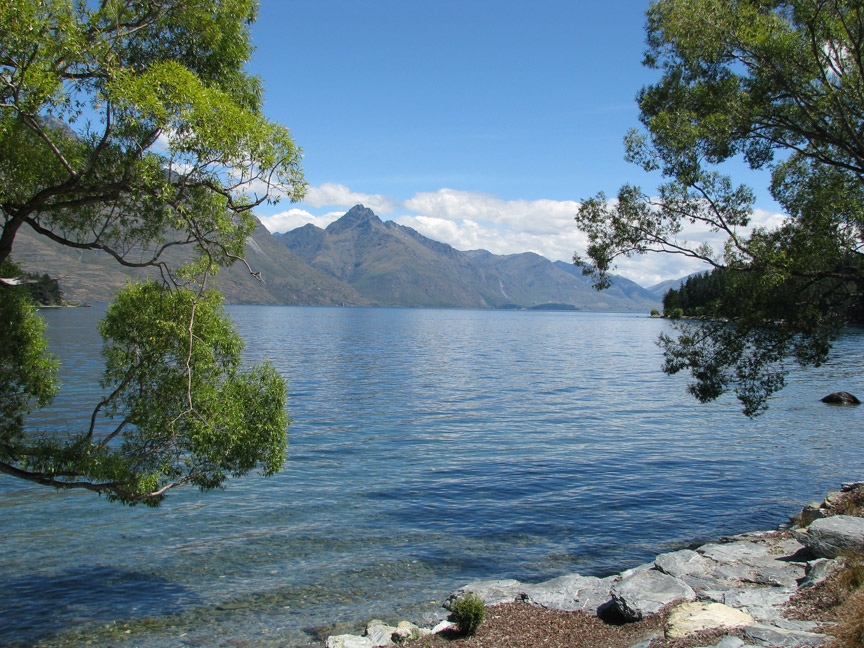 With a length of 80 kilometers, it is New Zealand's longest lake, and, at 291 kmē, its third largest. It is at an altitude of 310 meters, towards the southern end of the Southern Alps. The general topography is a reversed "N" shape. The Dart River flows into the northern end, the lake then runs south for 30 kilometers before turning abruptly to the east. Twenty kilometers further along, it turns sharply to the south, reaching its southern end 30 kilometers further south, near Kingston.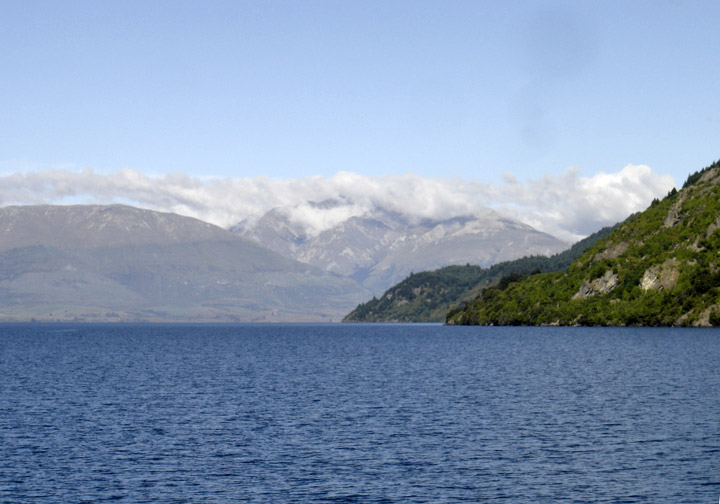 The lake is drained by the Kawarau River, which flows out from the lake's Frankton Arm, 8km east of Queenstown. Queenstown is on the northern shore of the lake close to eastern end of its middle section. The lake is very deep, its floor being as low as 100 meters below sea level. It has a seiche of period 26.7 minutes which, in Queenstown Bay, causes the water level to rise and fall some 200 millimeters.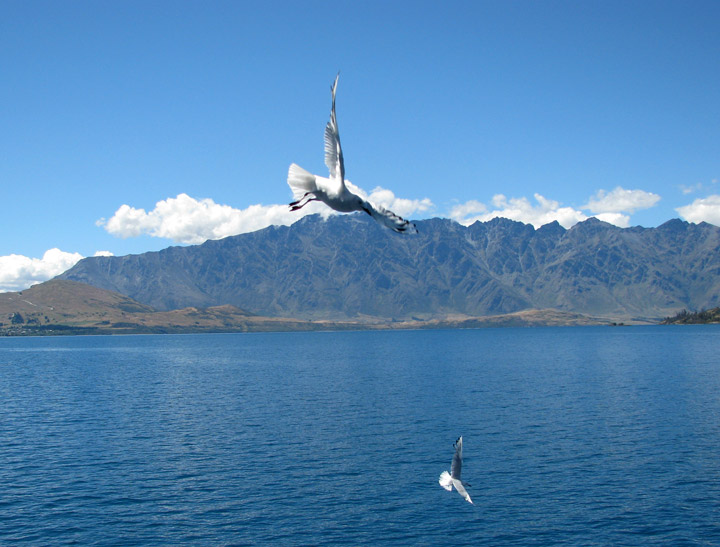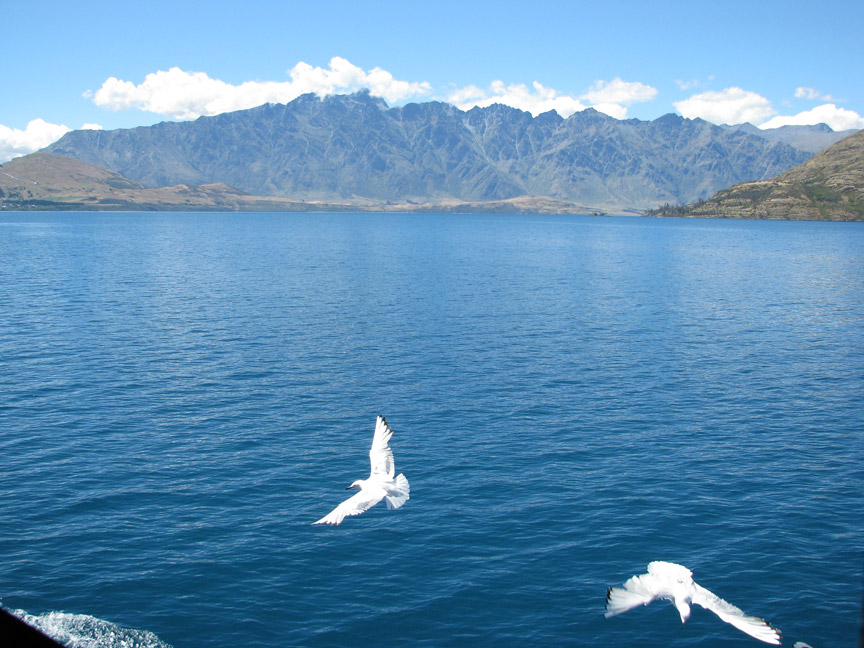 Lake Wakatipu is renowned for its scenic beauty, being surrounded by mountains. The Remarkables mountain range lies along its southeastern edge. It is a popular venue for adventure tourism, with skifields, paragliding, bungy jumping and tramping tracks within easy reach. A vintage steamboat, the TSS Earnslaw regularly plies its waters.
Text from Wikipedia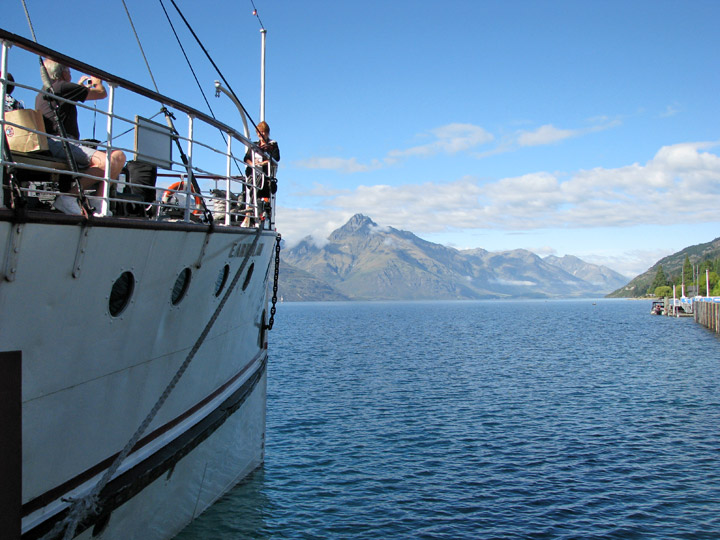 the TSS Earnslaw on the lake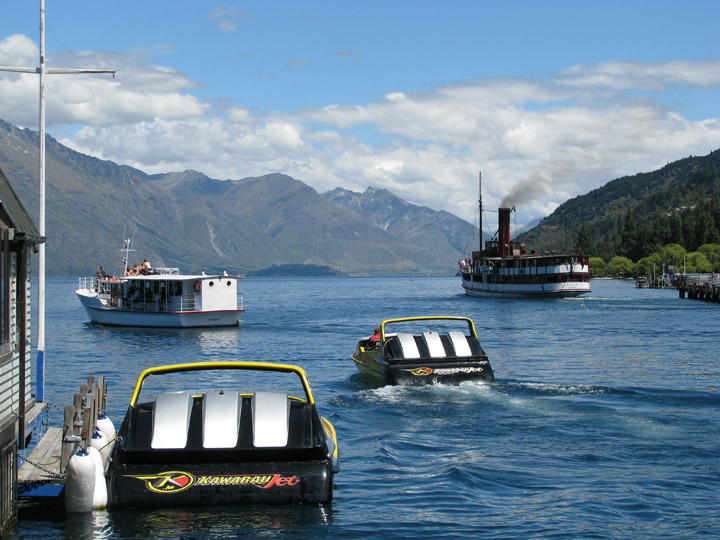 lake craft leaving Queenstown dock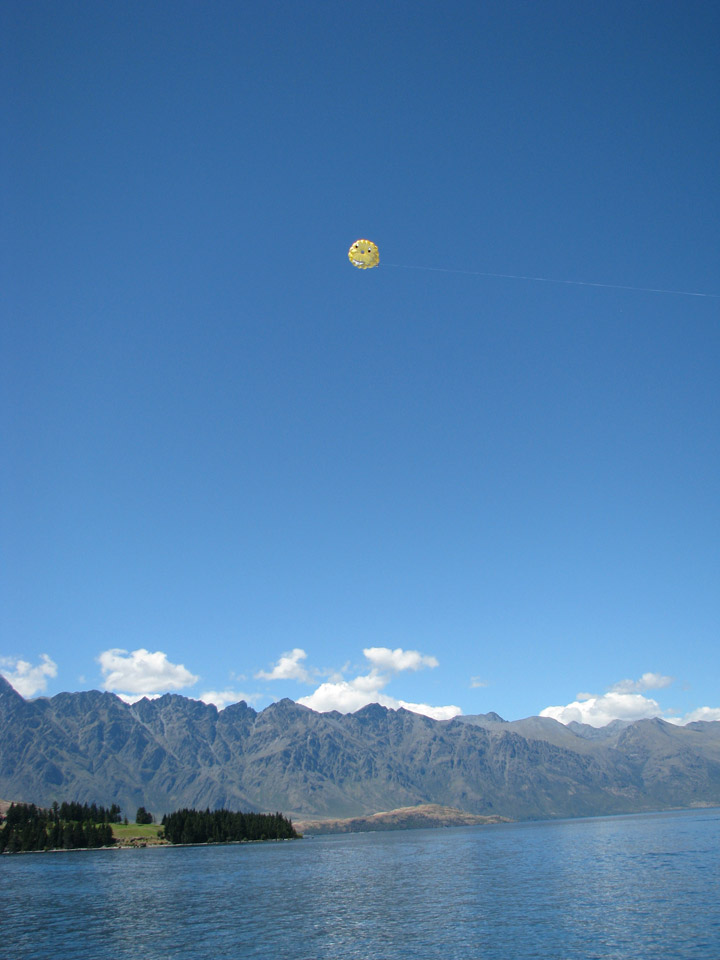 parasailing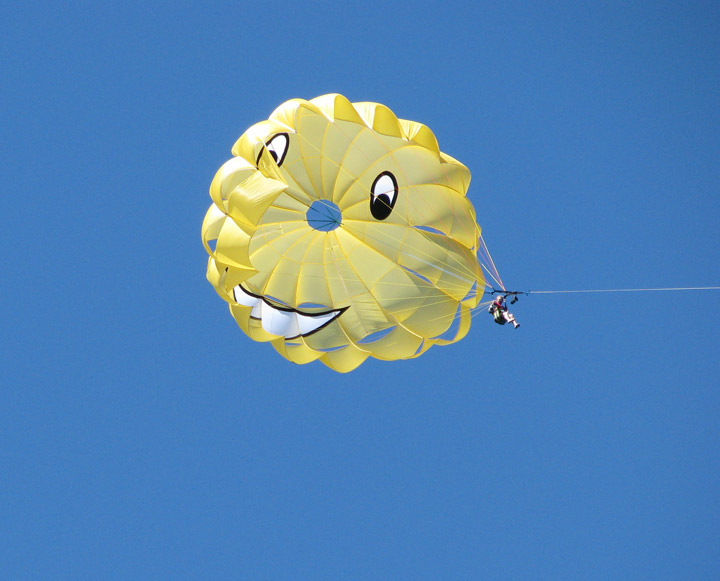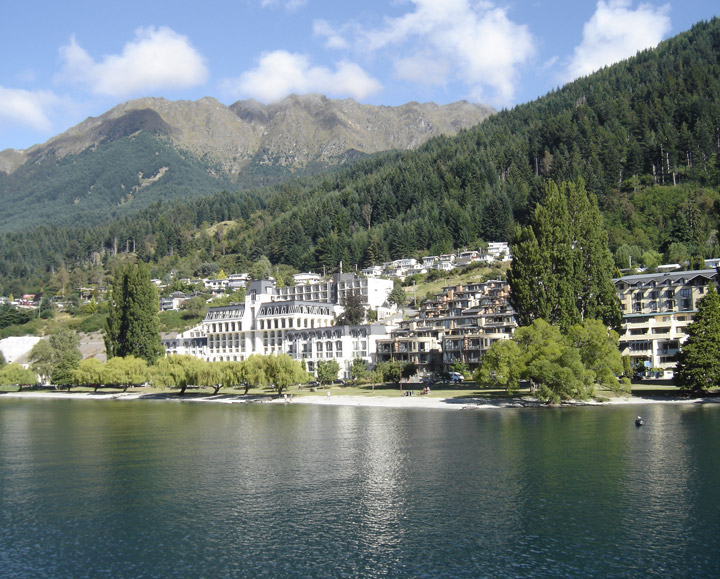 lakeside hotel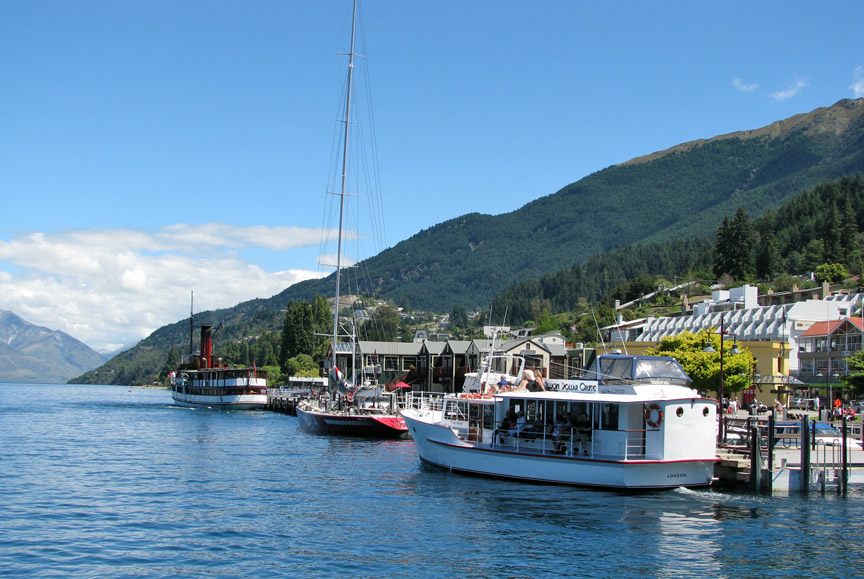 Queenstown dock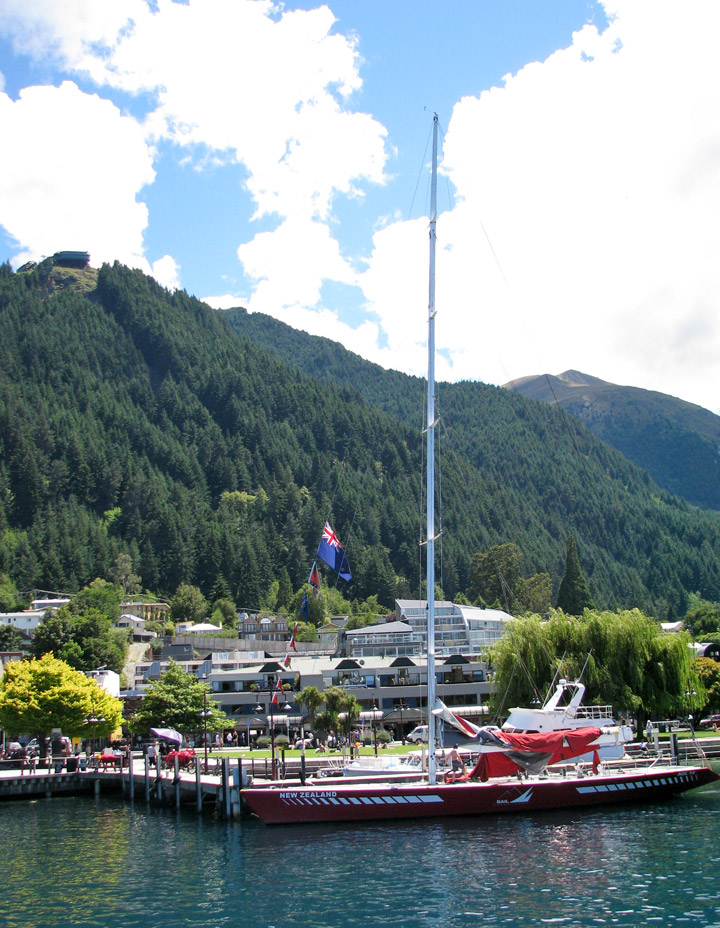 sailing champion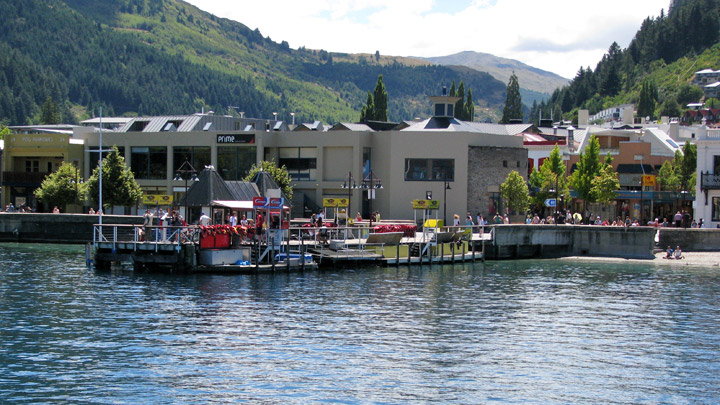 dockside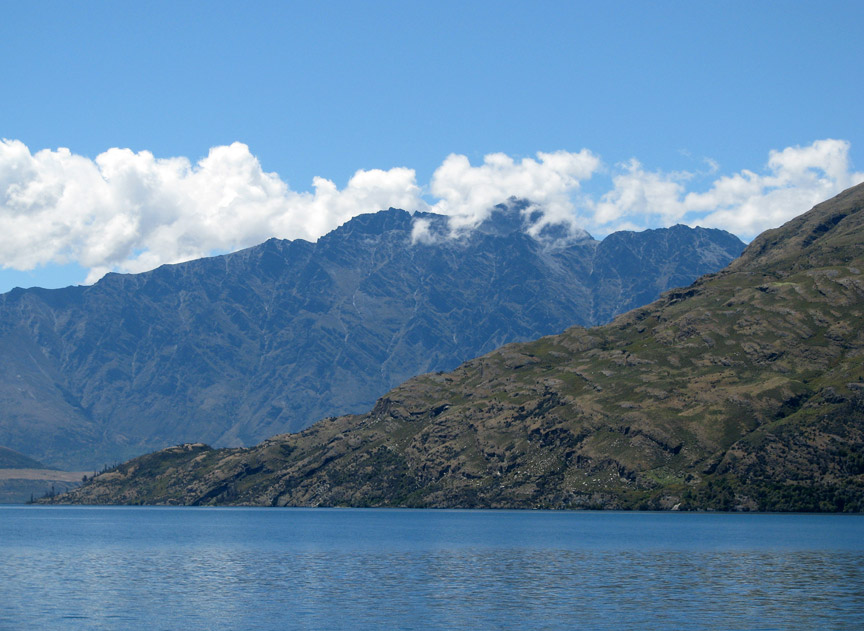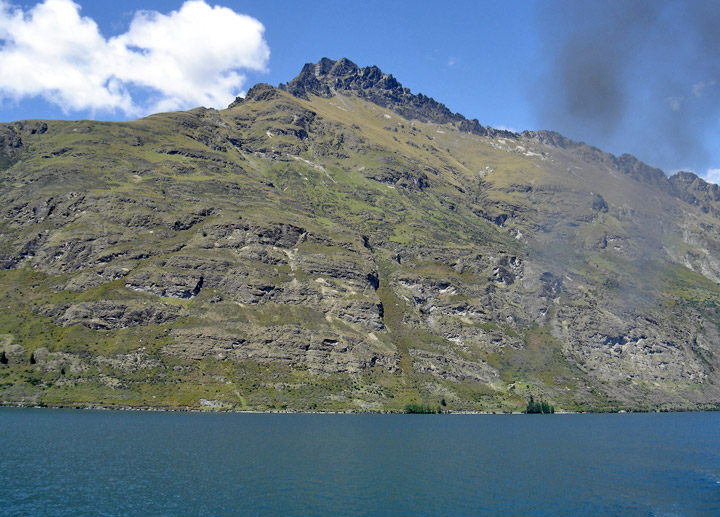 the smoke from the TSS Earnslaw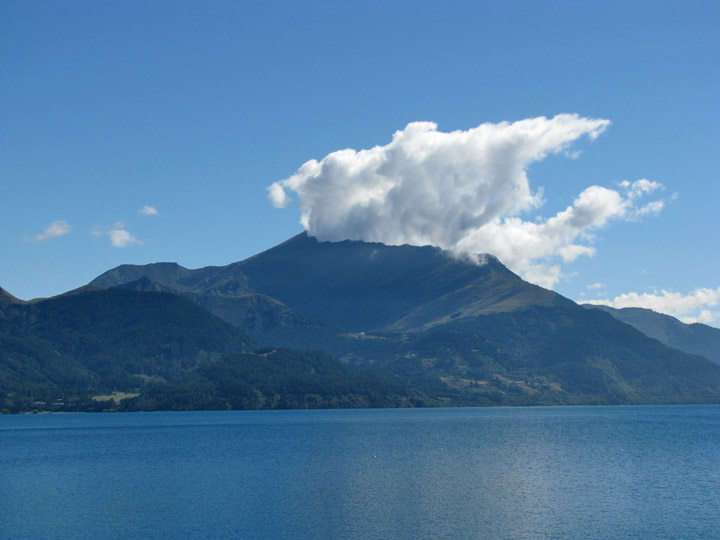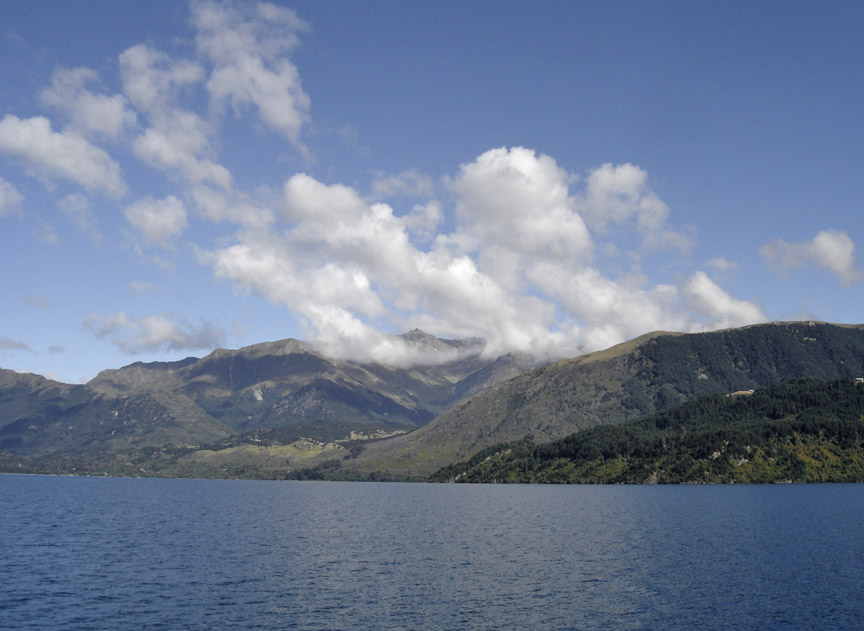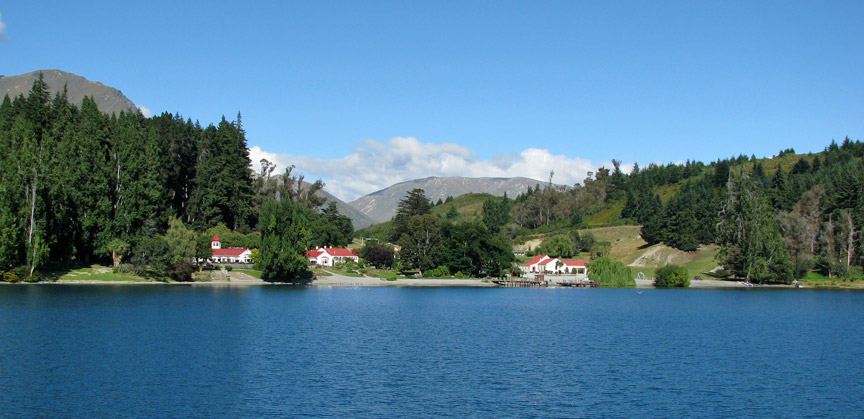 the Walter Peak Station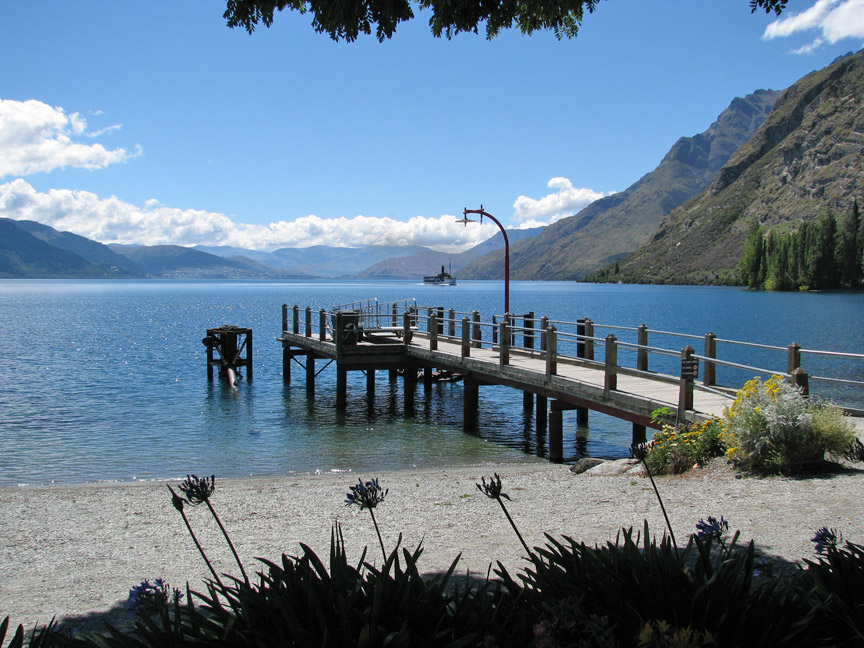 at the Walter Peak Station
---
---