Fall 2004
Amish Quilt Auctions in Wisconsin
None of the Photos on this page were posed. The photos of the Amish
were taken within the tent of the Amish Quilt Auction as they were
actively presenting and selling their auction goods.
---
Bonduel
auction proceeds for the benefit of Deer View School (Amish)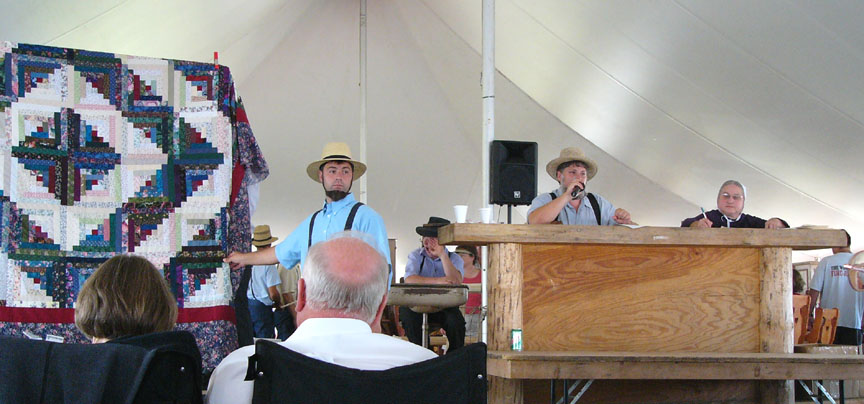 the quilt auction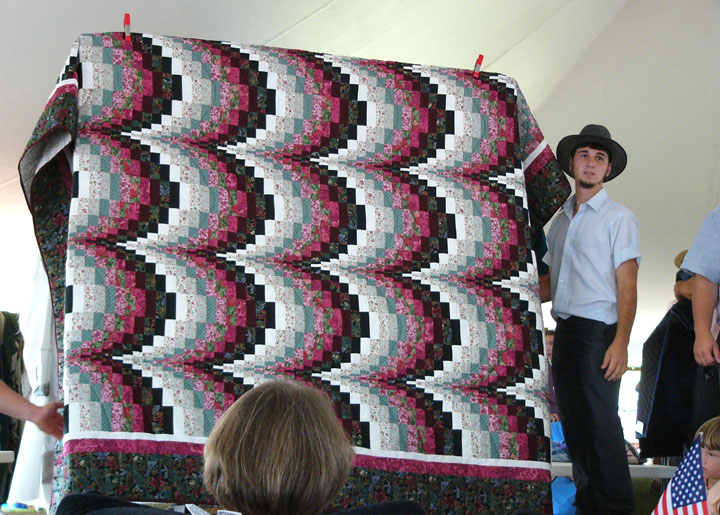 a Bargello design quilt being shown
---
Auctioneers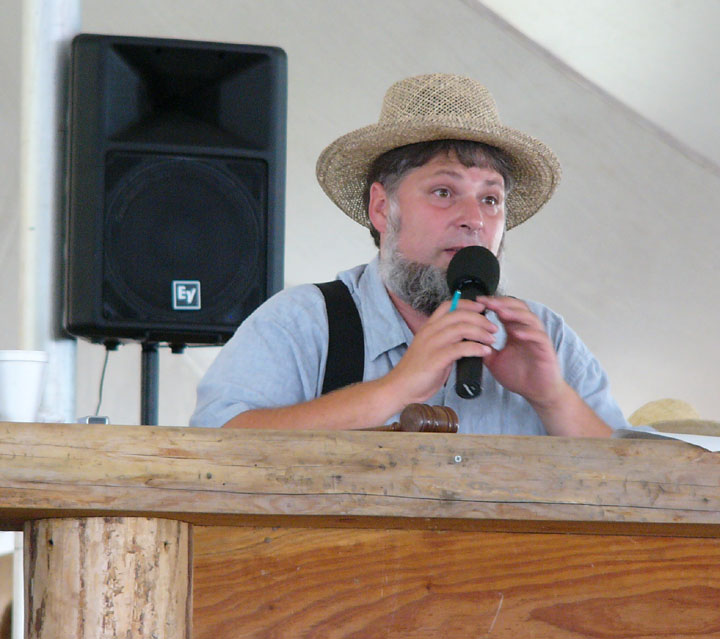 Lyle Chubb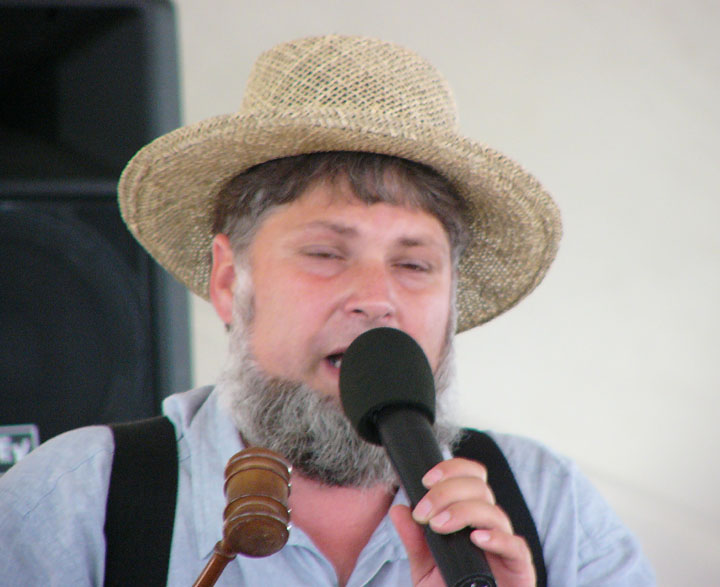 Lyle calling "sold"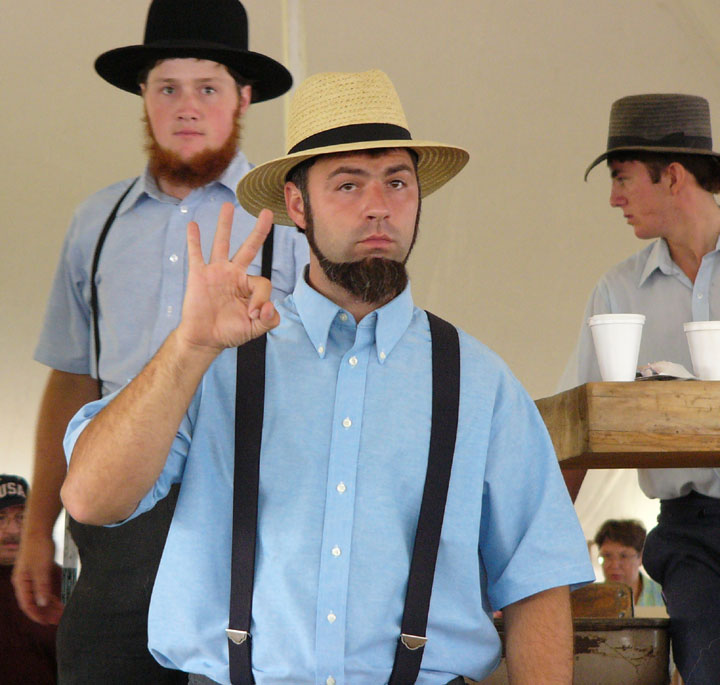 Dale Chubb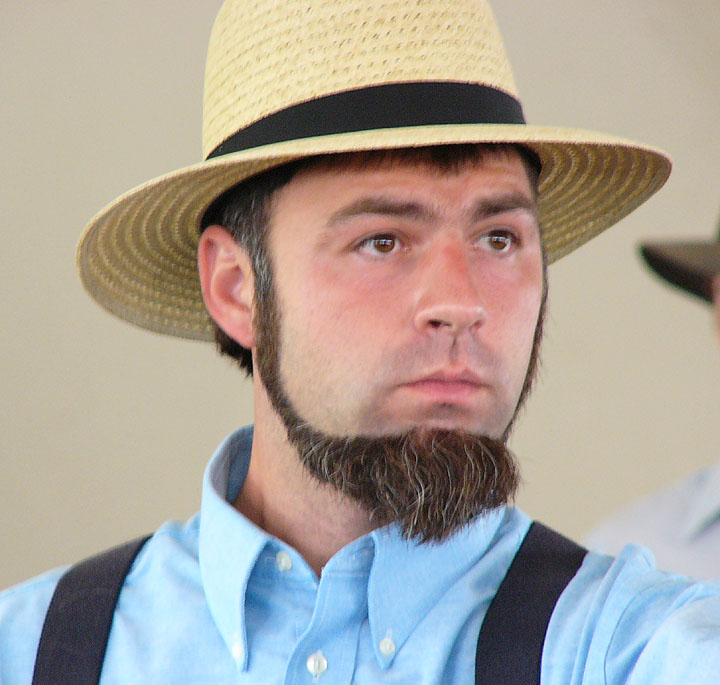 Dale Chubb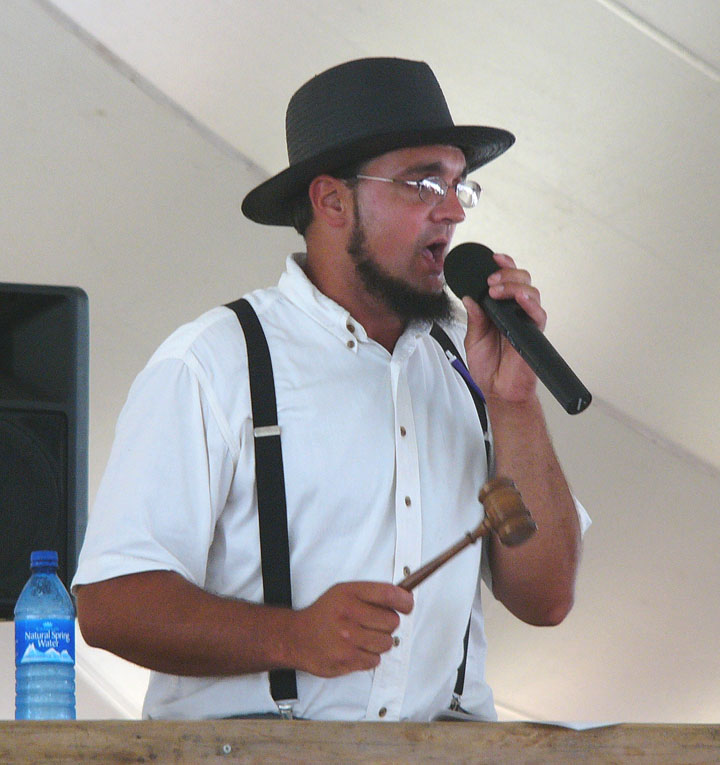 Kenny Yoder
---
Clerk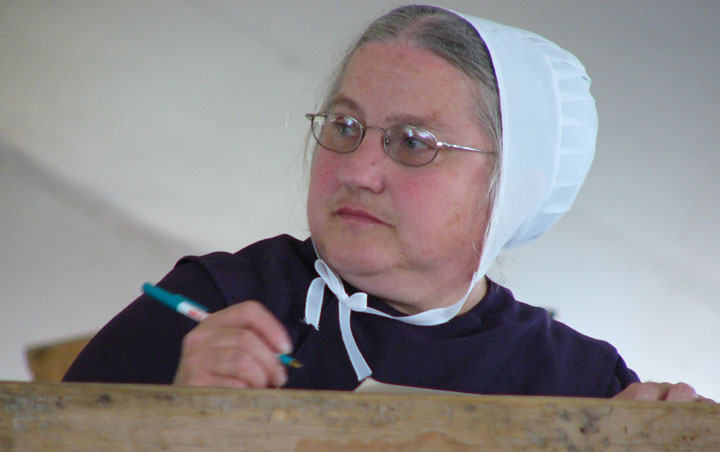 the clerk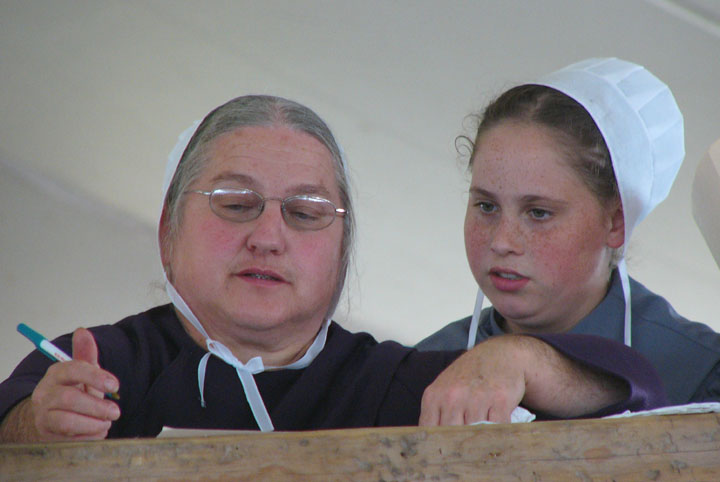 with her helper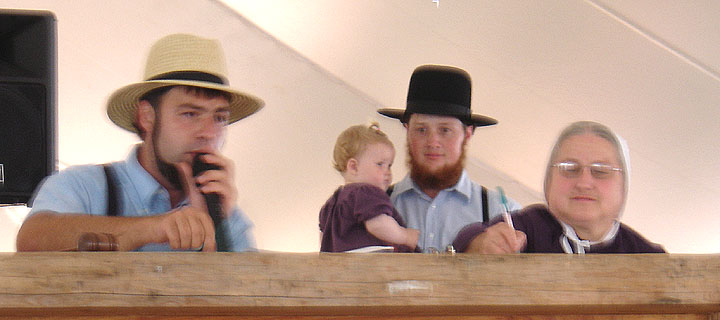 recording a sale
---
Ringmen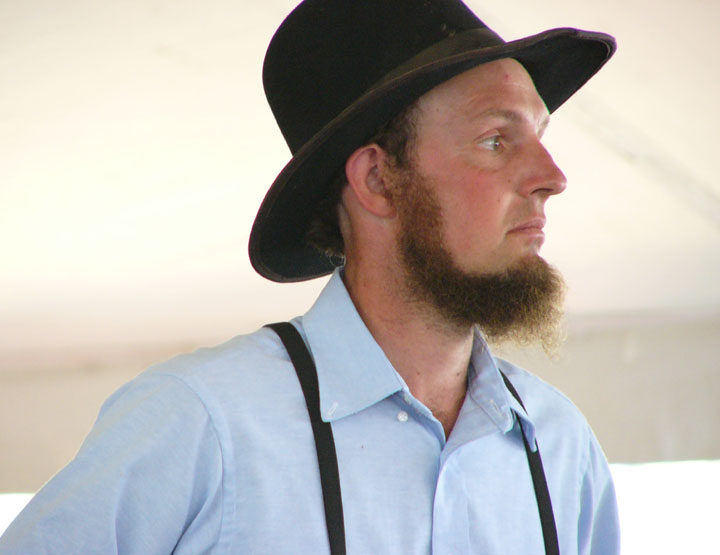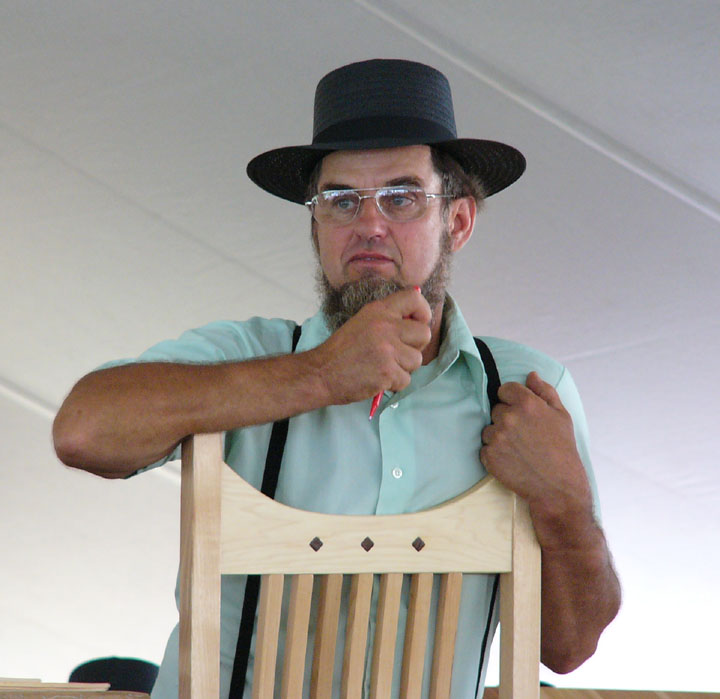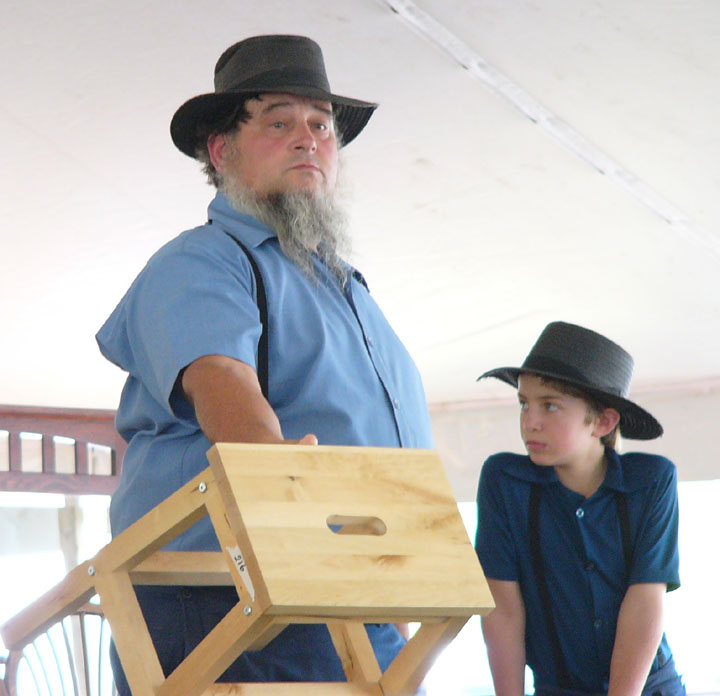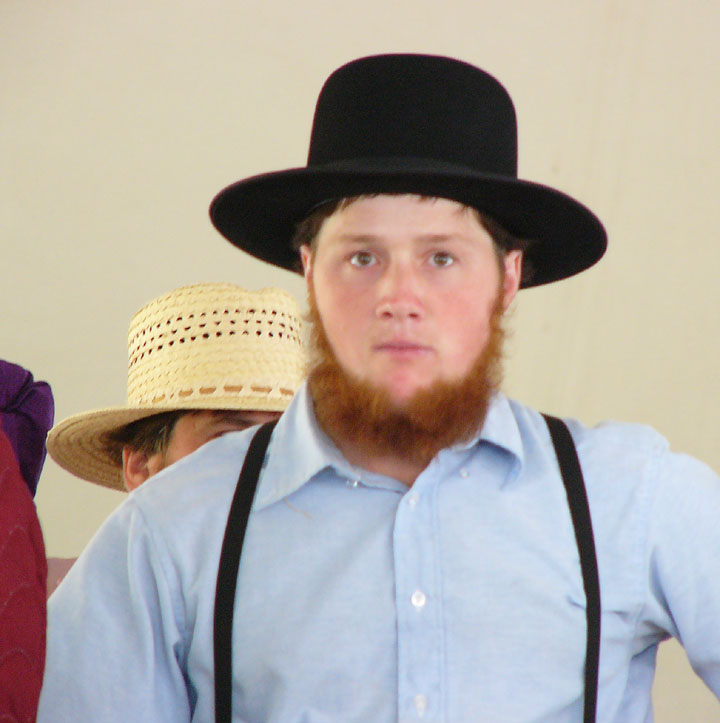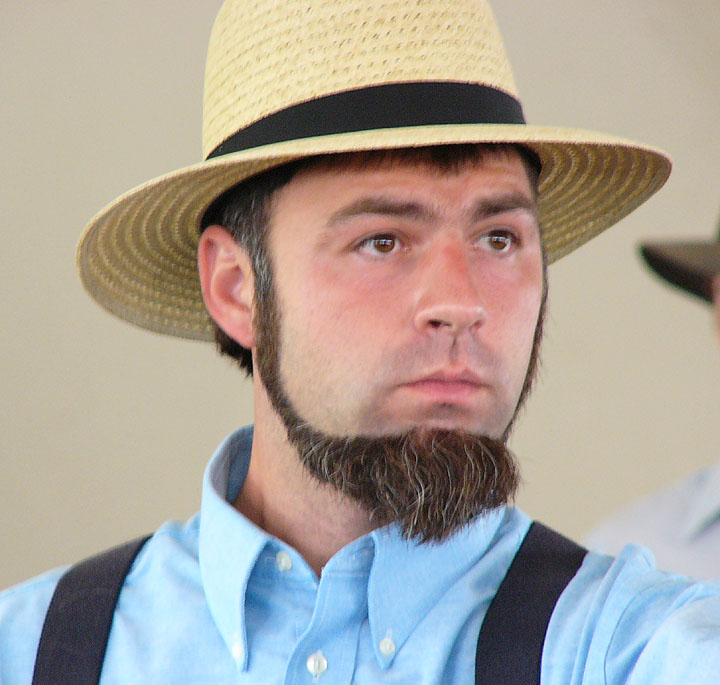 auctioneer acting as ringman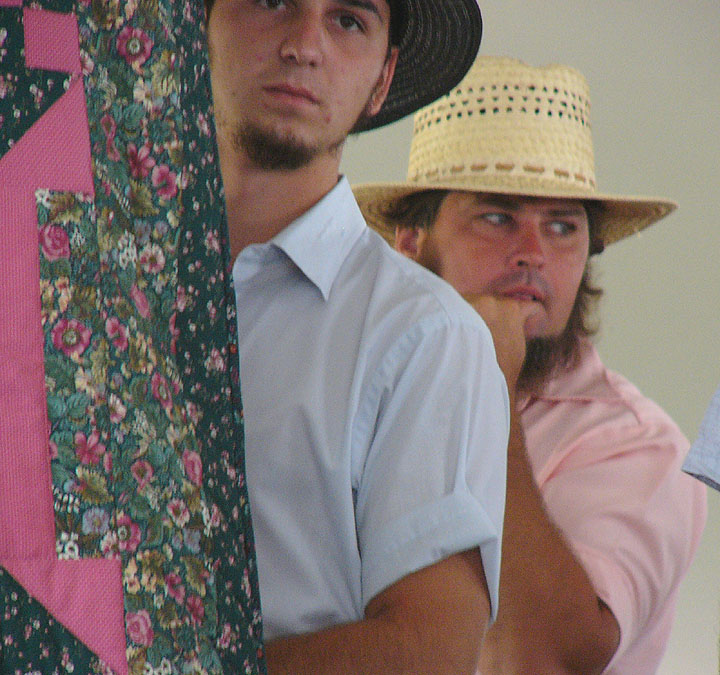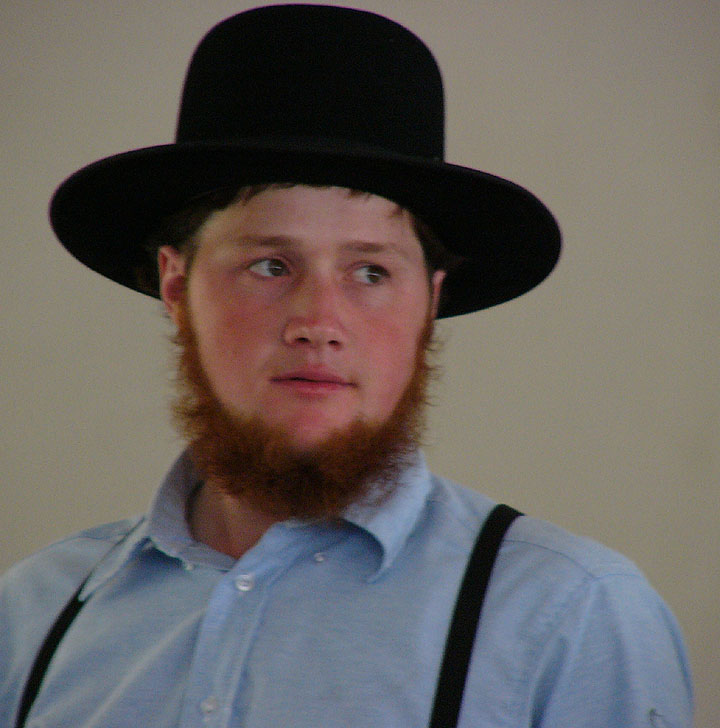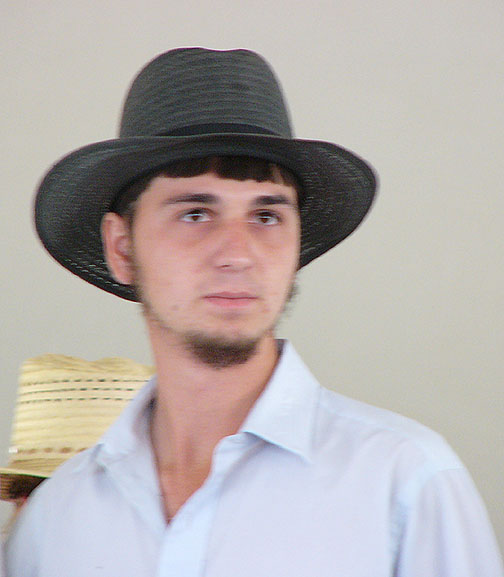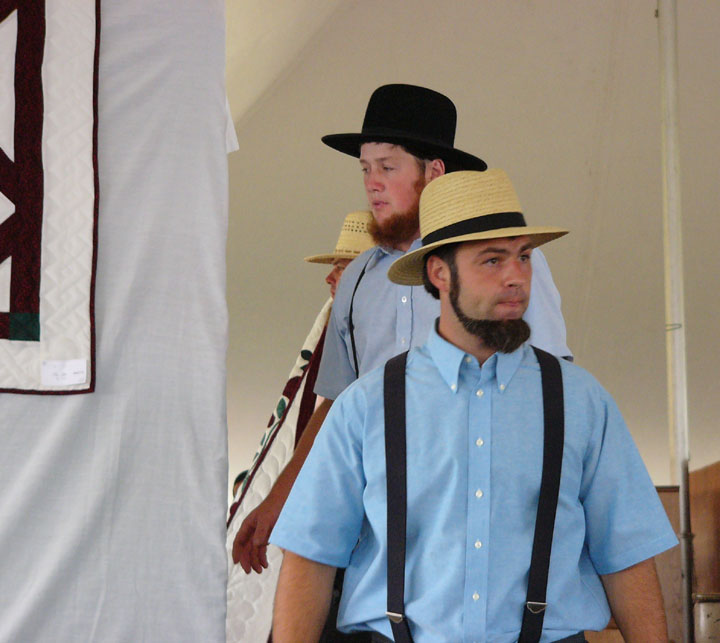 selling a quilt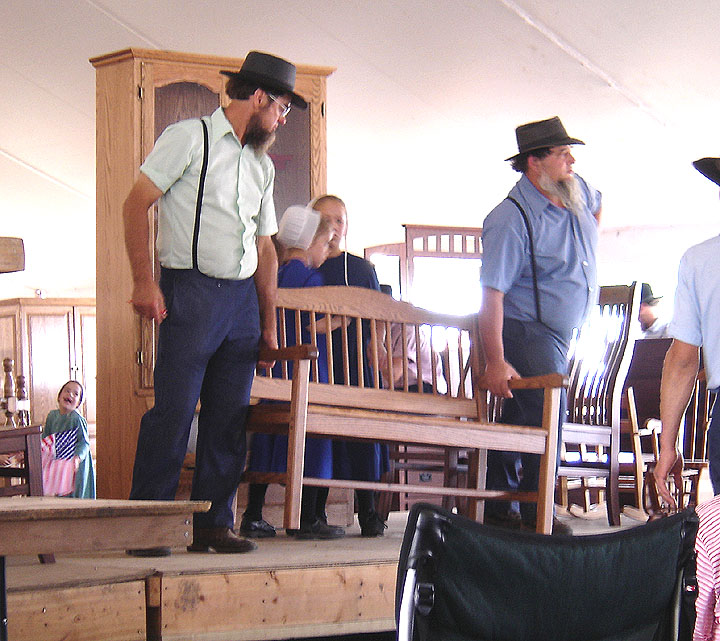 selling furniture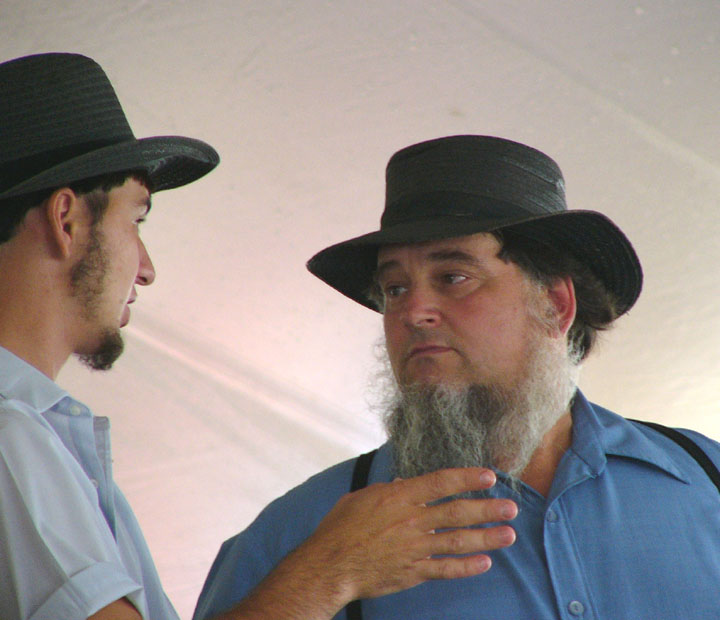 discussing the price the furniture is bringing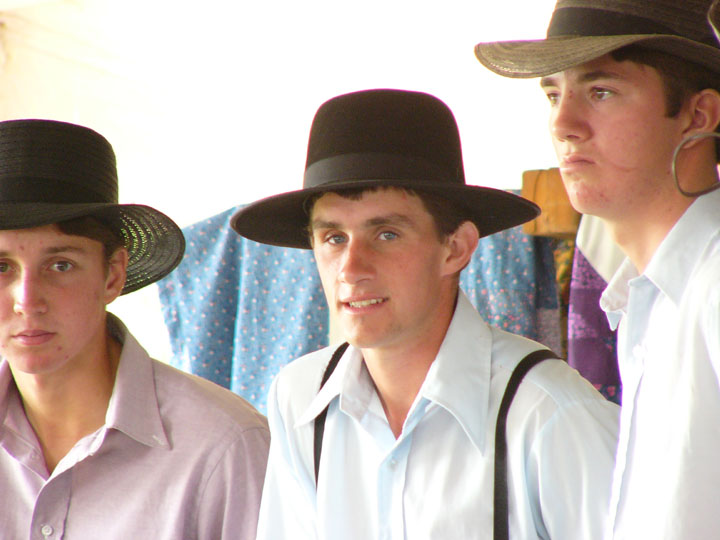 looking on, may help next year
---
Women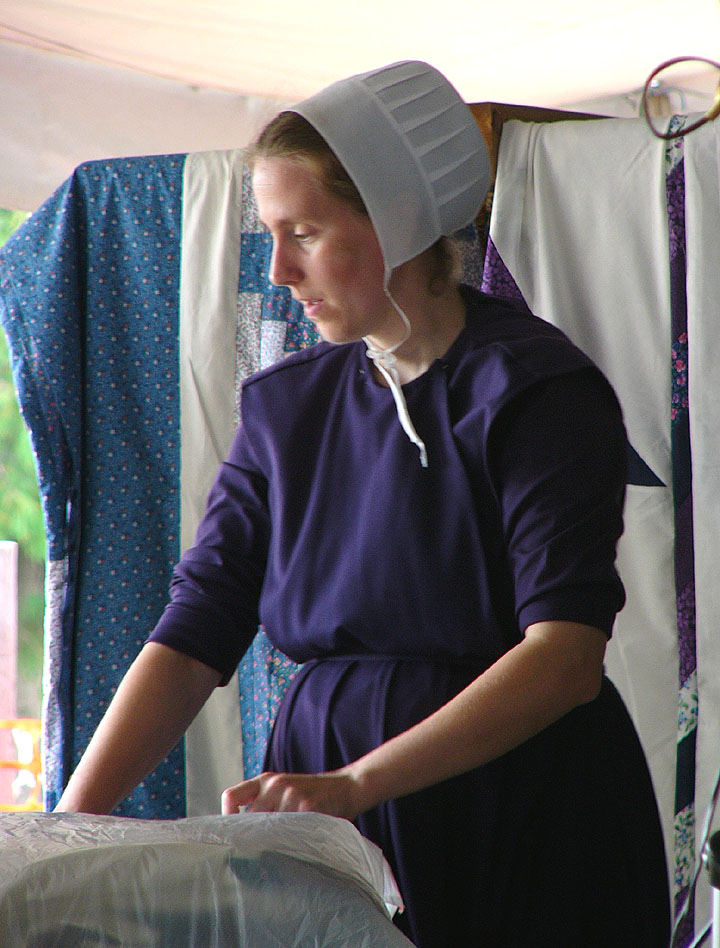 bagging a sold quilt for the buyer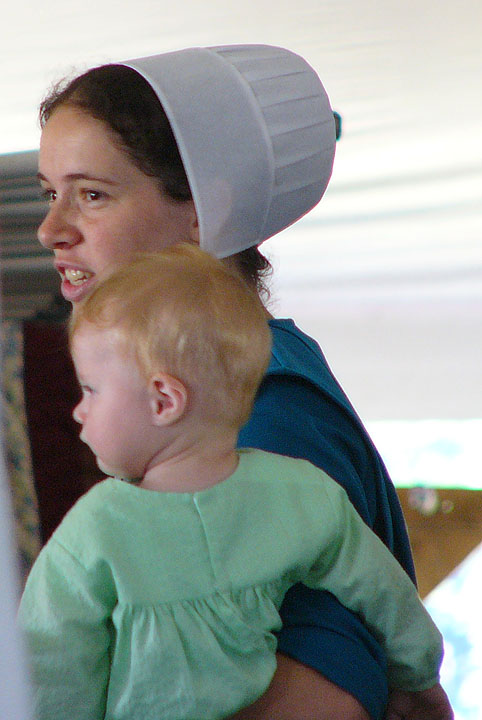 tending a child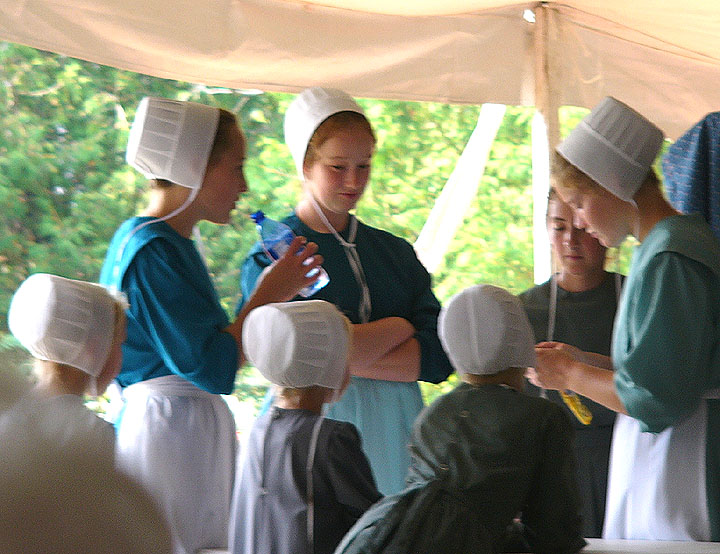 chatting
---
Future Helpers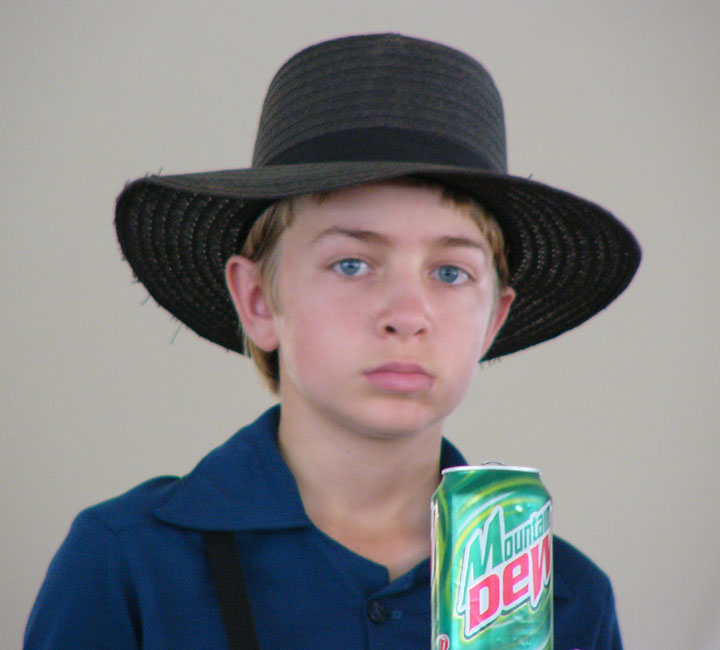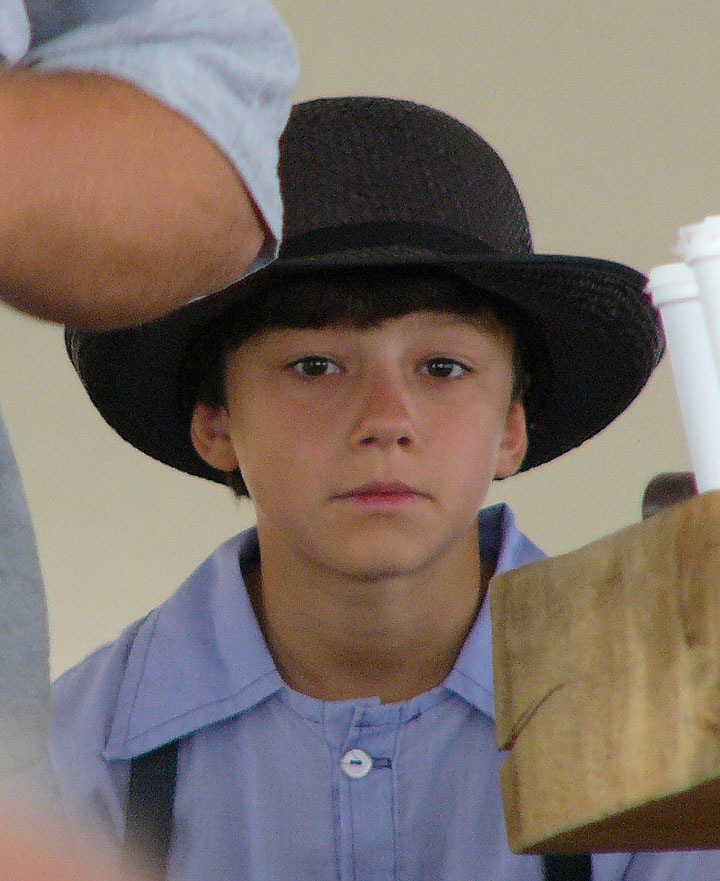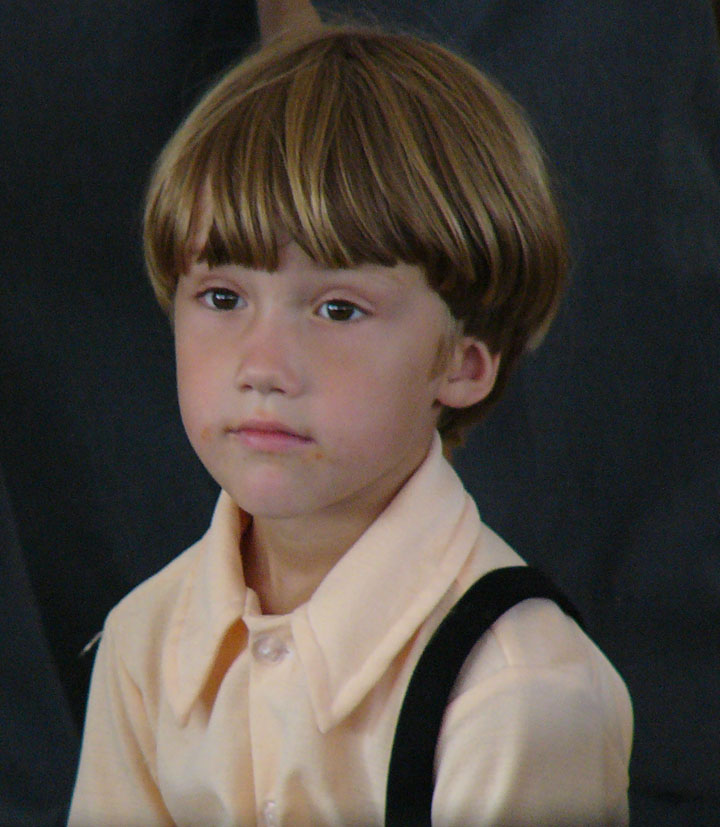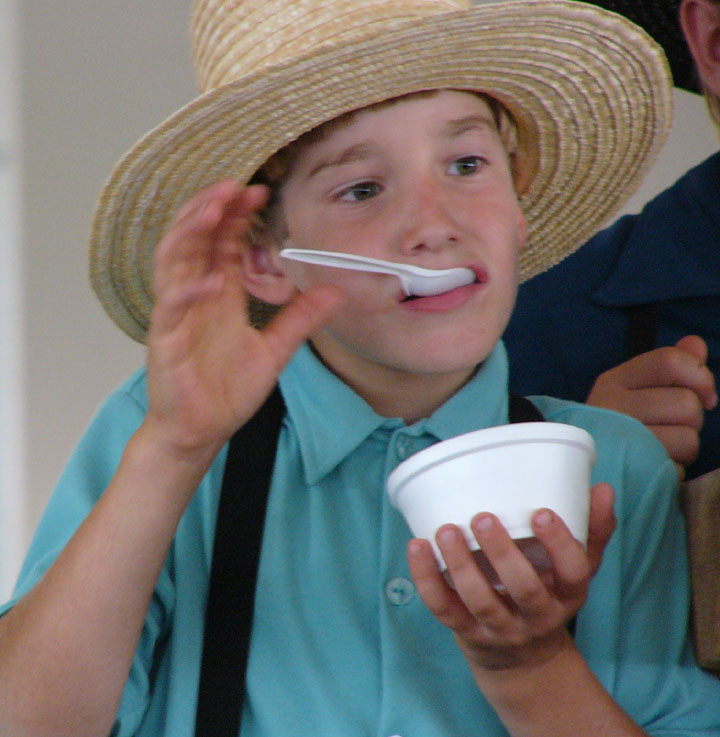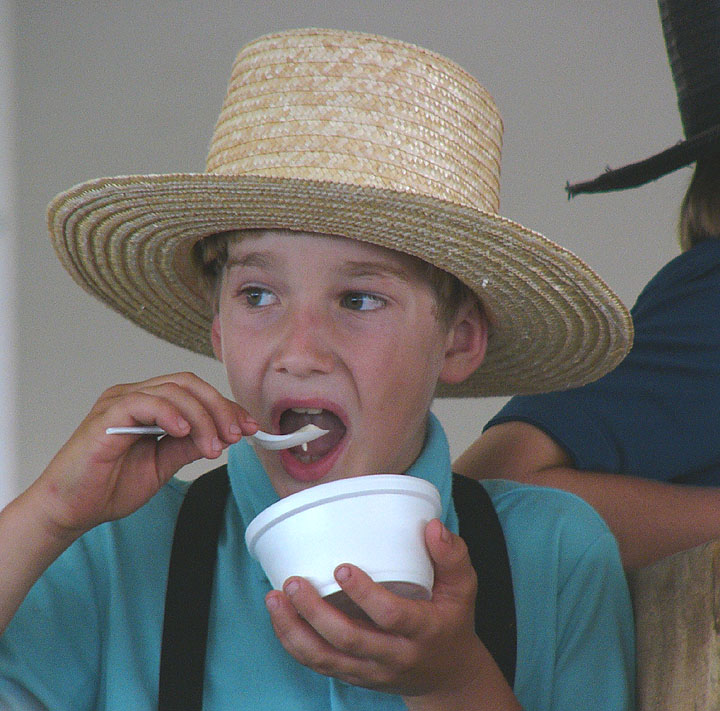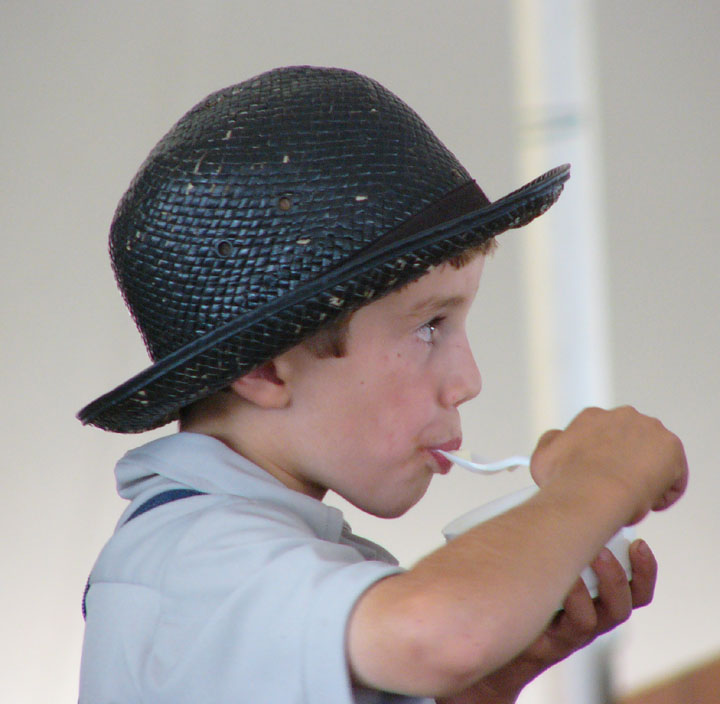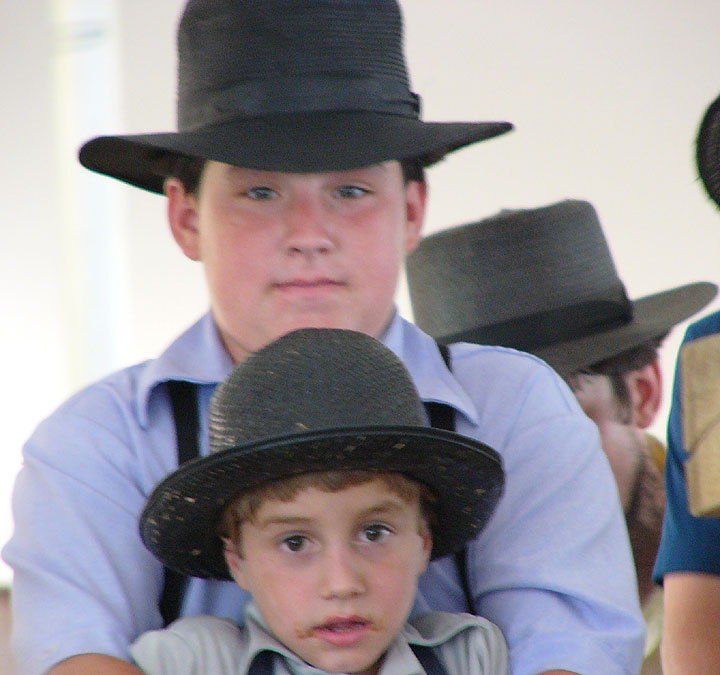 ---
The Horses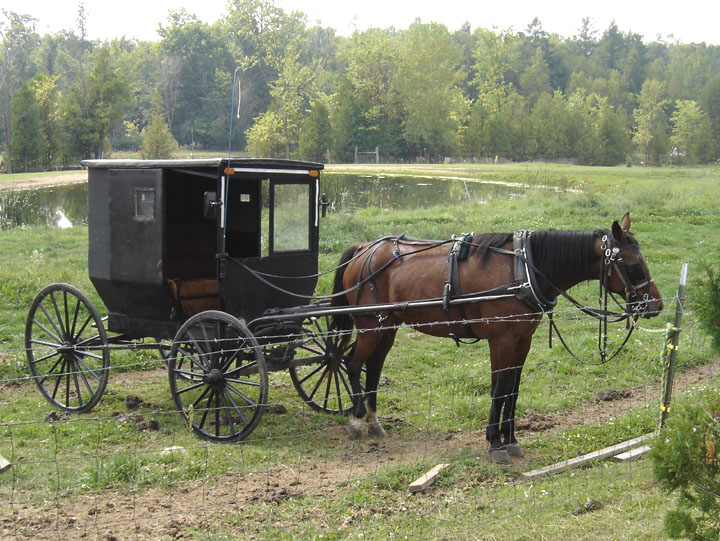 brought the Amish family in the family buggy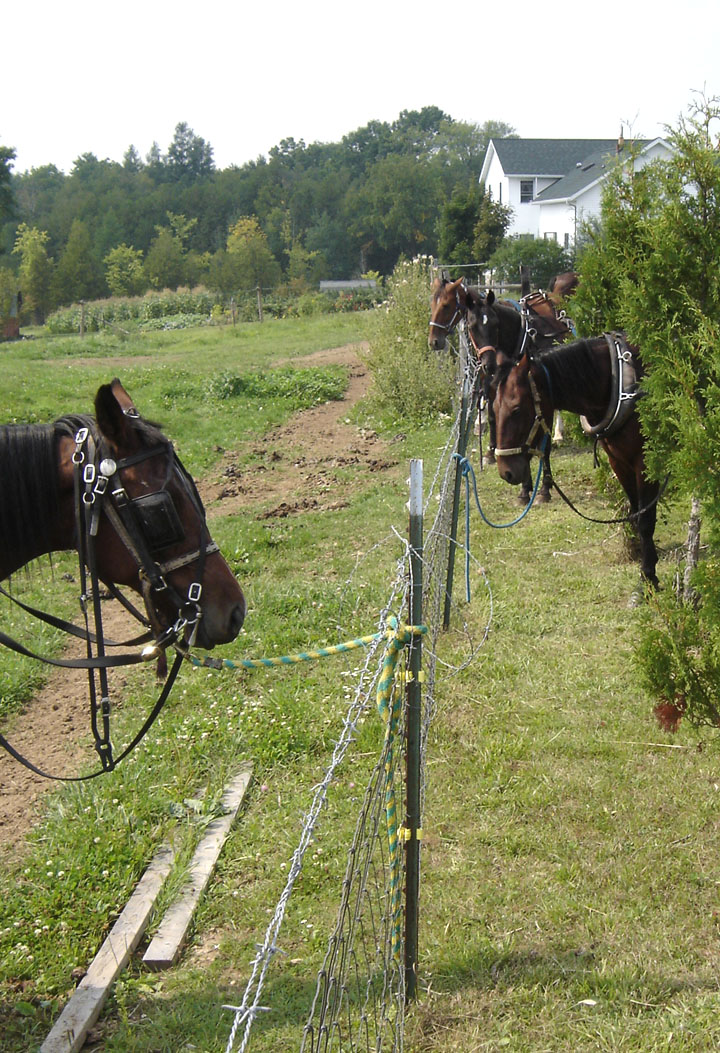 chatting with the other horses while the auction proceeds
---
Amherst
Mader and Mader Auctioneers now take Credit Cards,
but charge a 10% fee on all purchases, and are required to collect sales taxes,
since they run a for profit organization.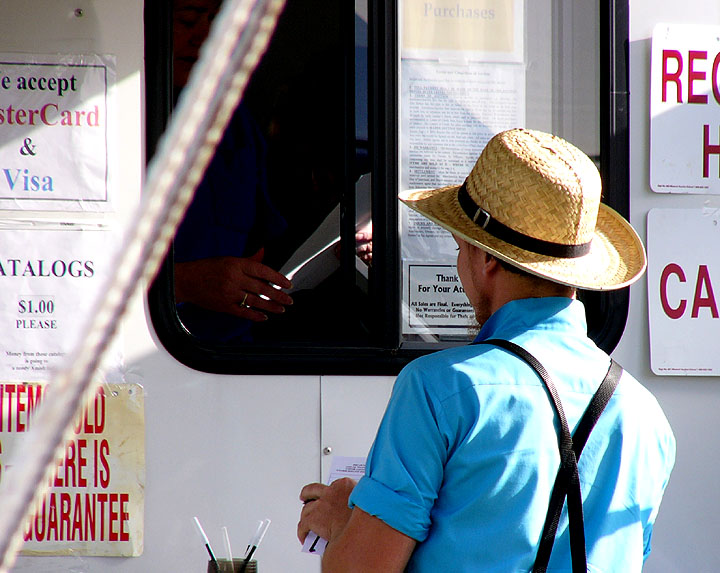 Amish man has to register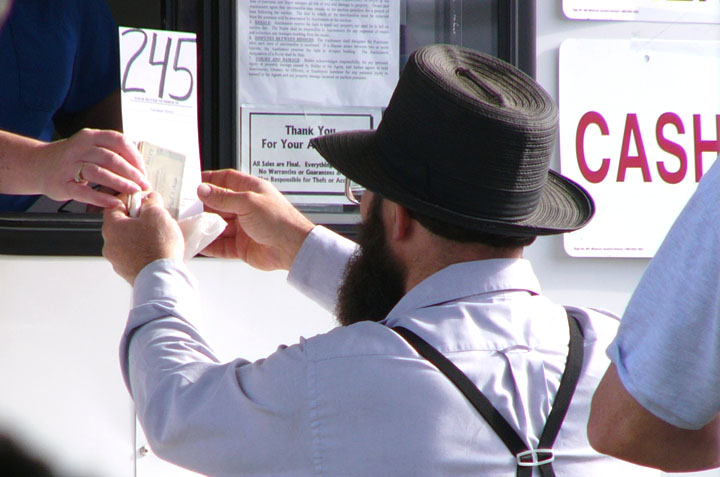 gets a bid number and the return of his Social Security card
(note that Amish do not have driver licenses, hence need other identity)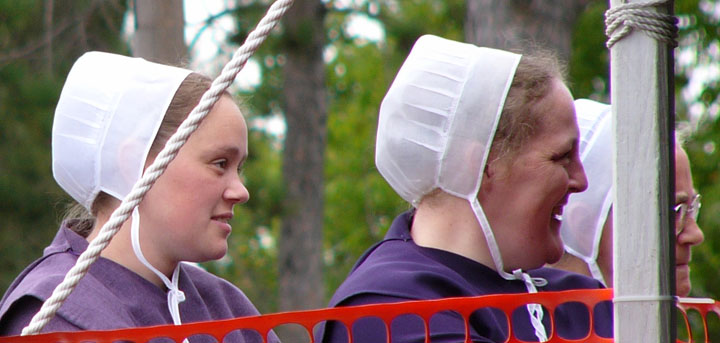 women peering into the tent at Amherst
---
---