Amish Quilt Auction
Amherst, Wisconsin
May 19, 2007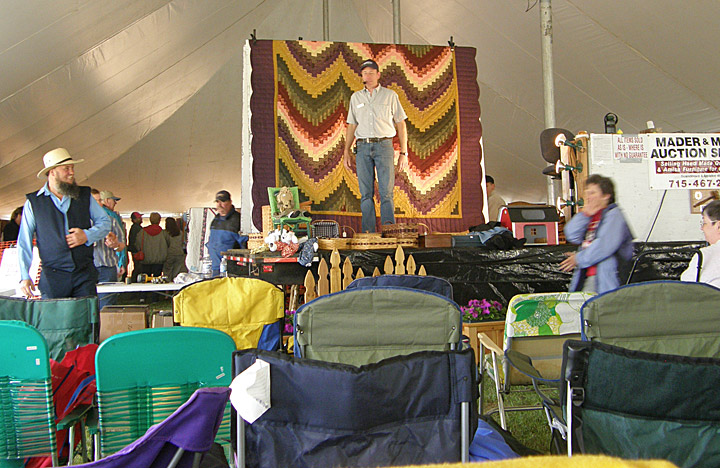 preparing for the auction
None of the Photos on this page were posed. The photos of the Amish
were taken within the tent of the Amish Quilt Auction as they were
actively presenting and selling their auction goods.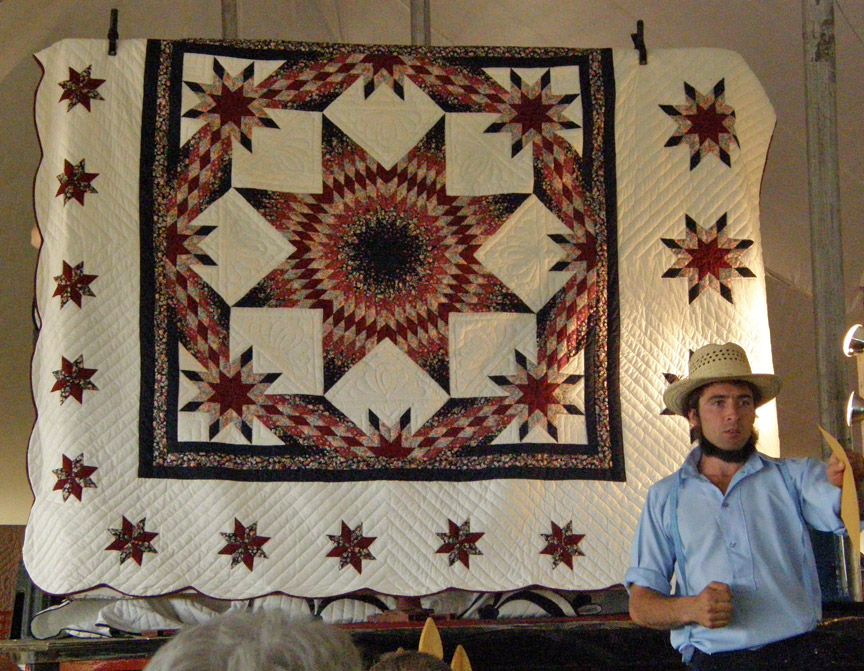 selling a quilt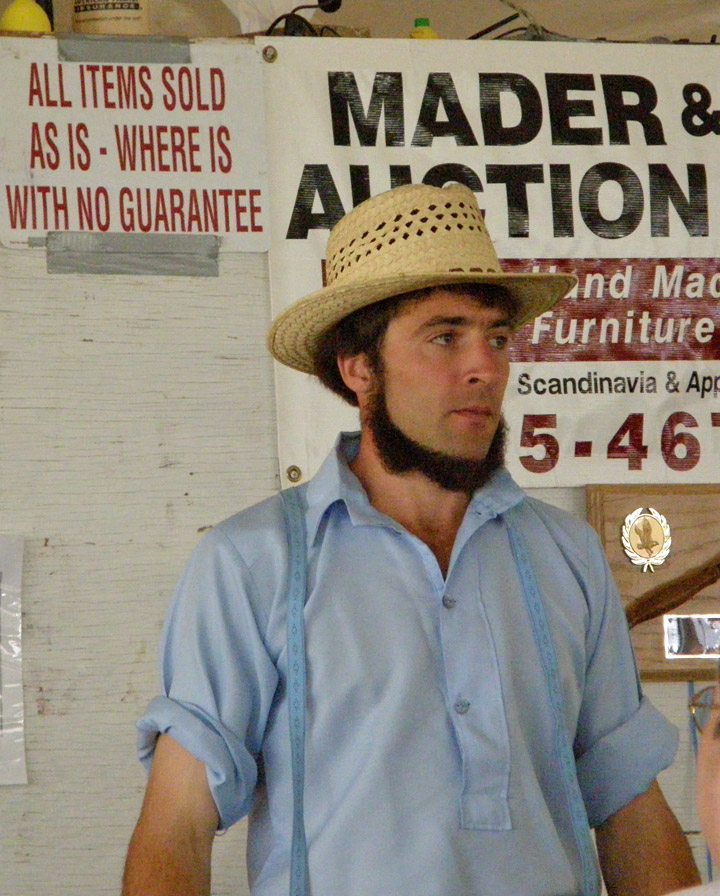 Melvin, the ring man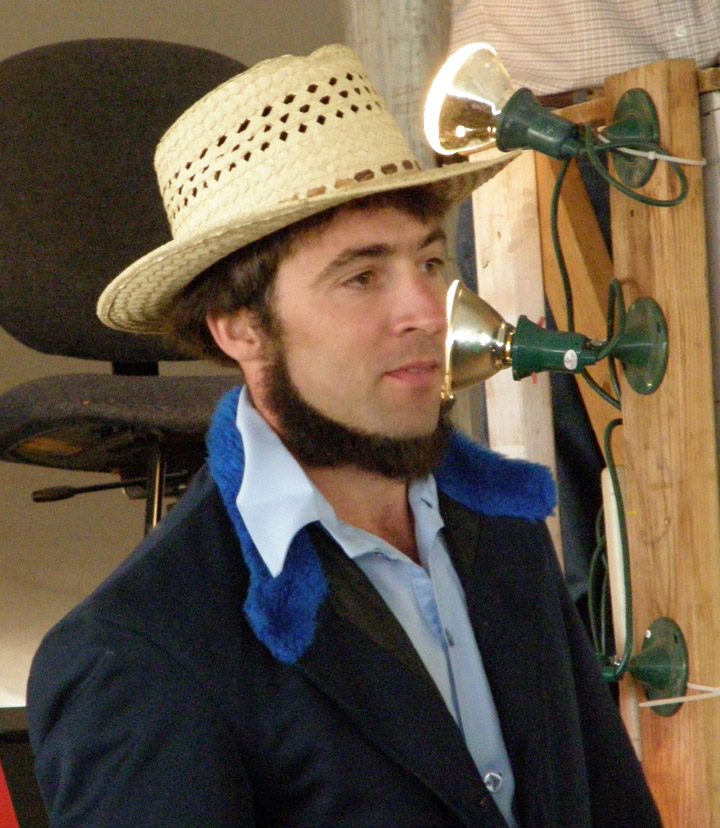 ---
Amish Men attending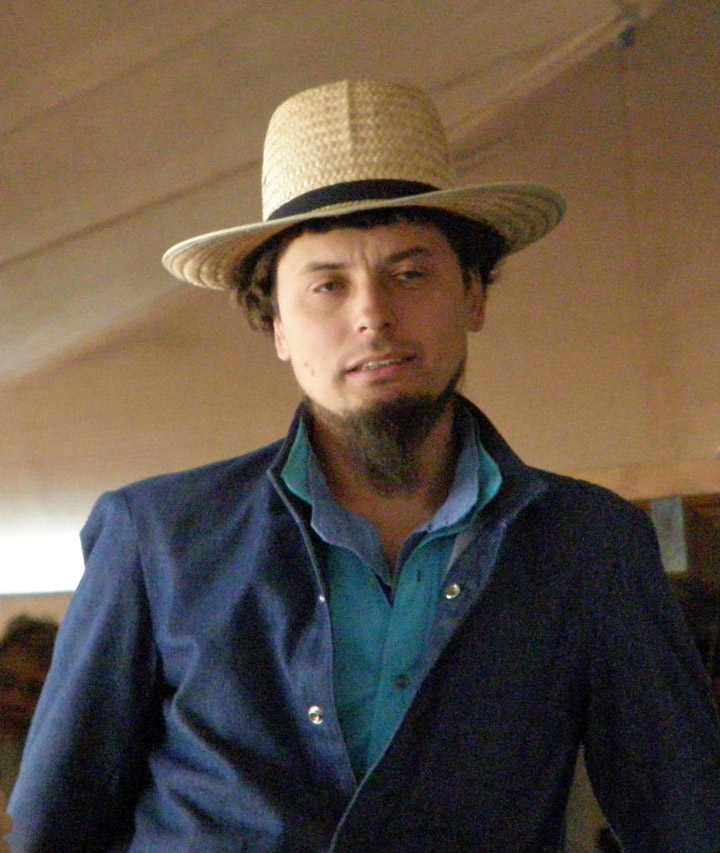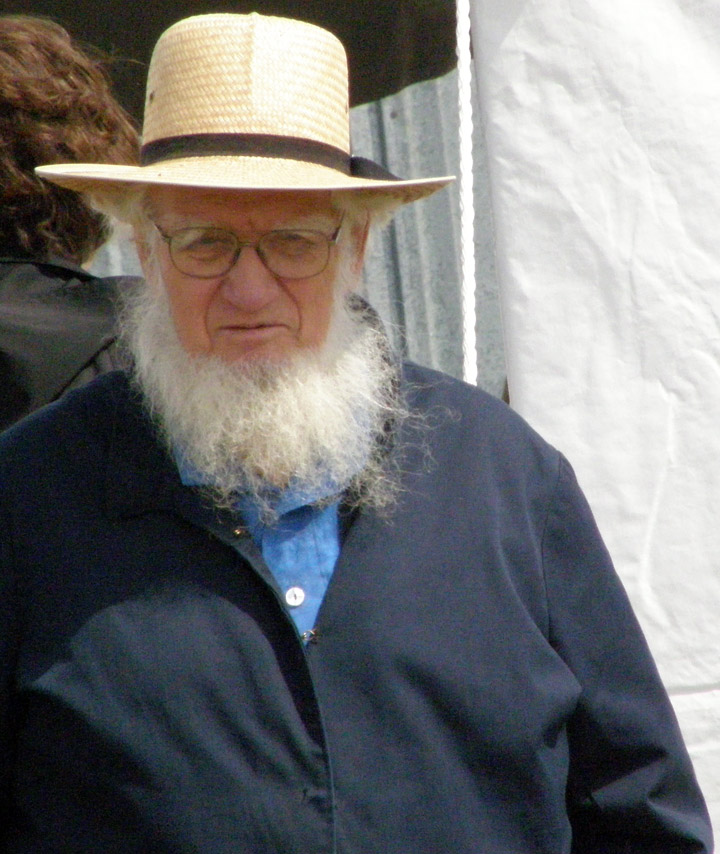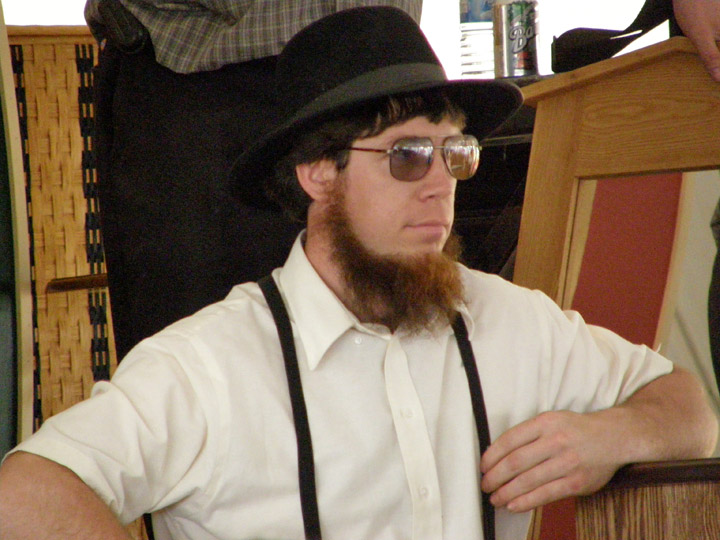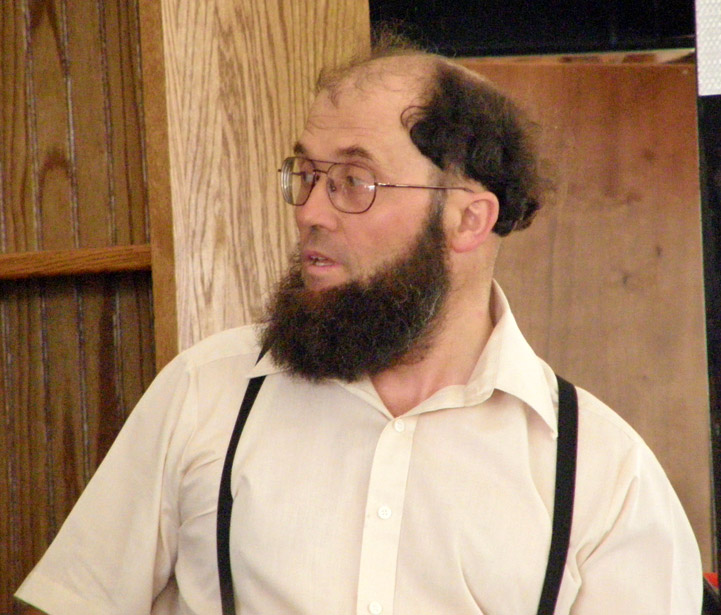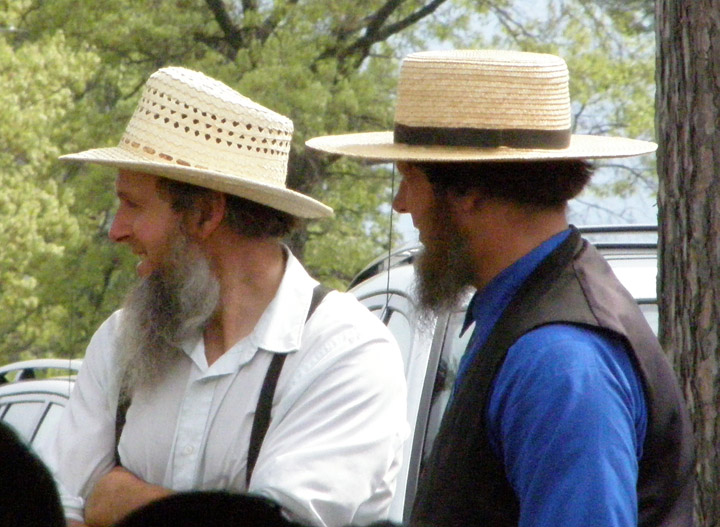 chatting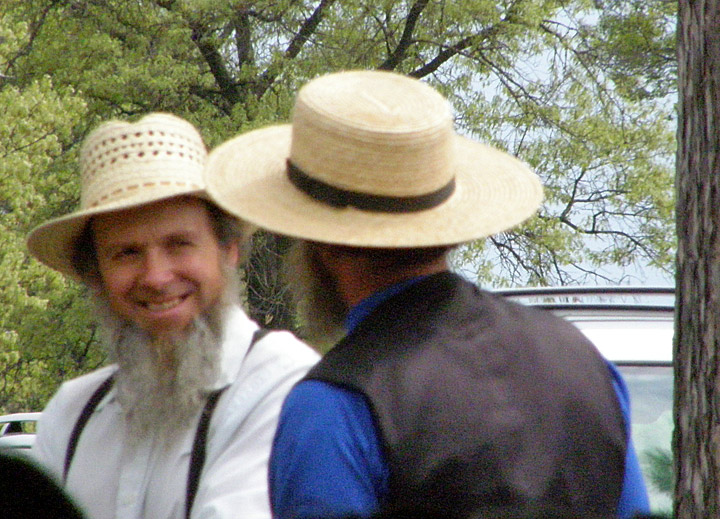 still chatting
---
Amish Women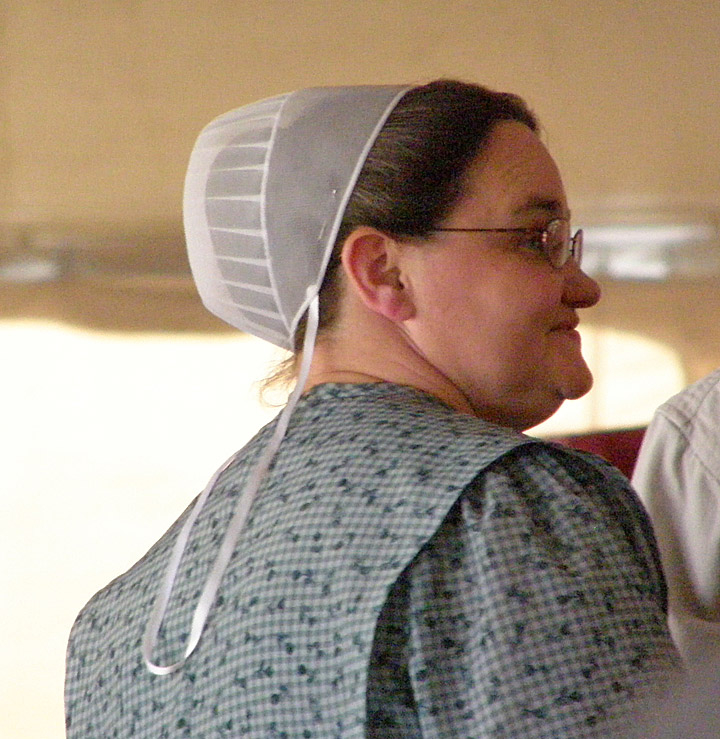 wearing the "Prayer Covering"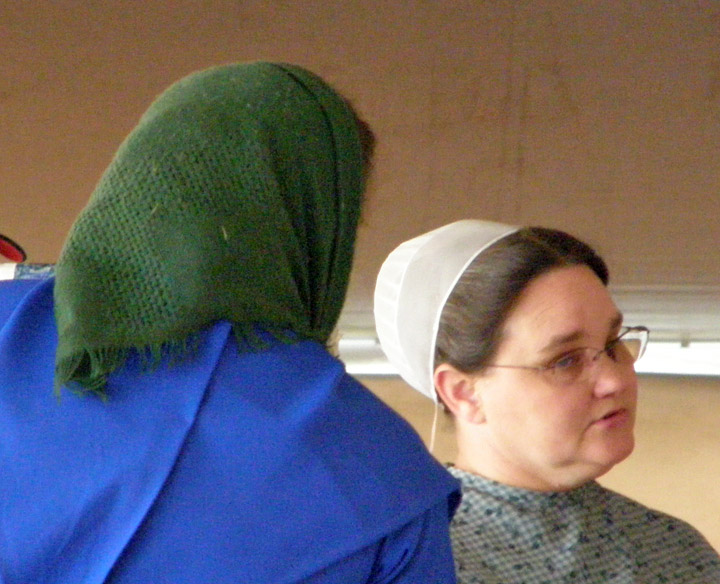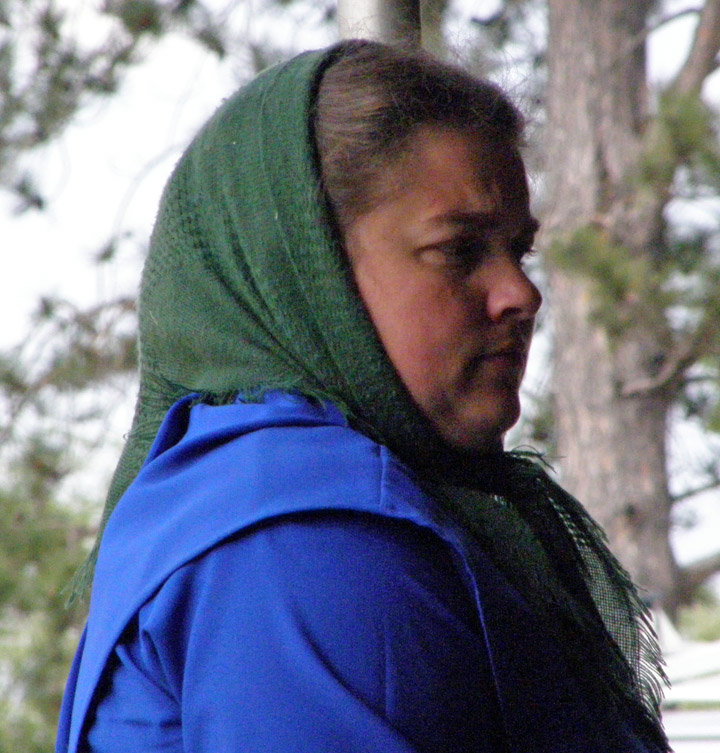 ---
Family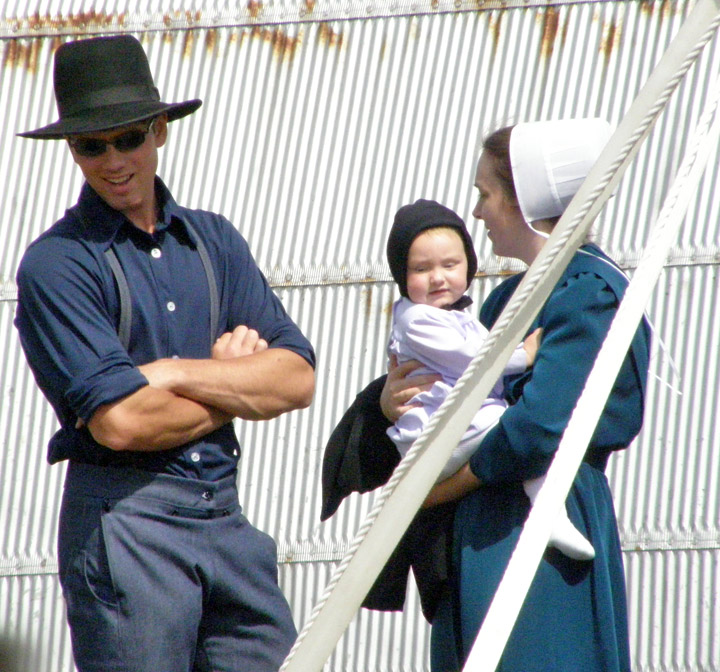 young family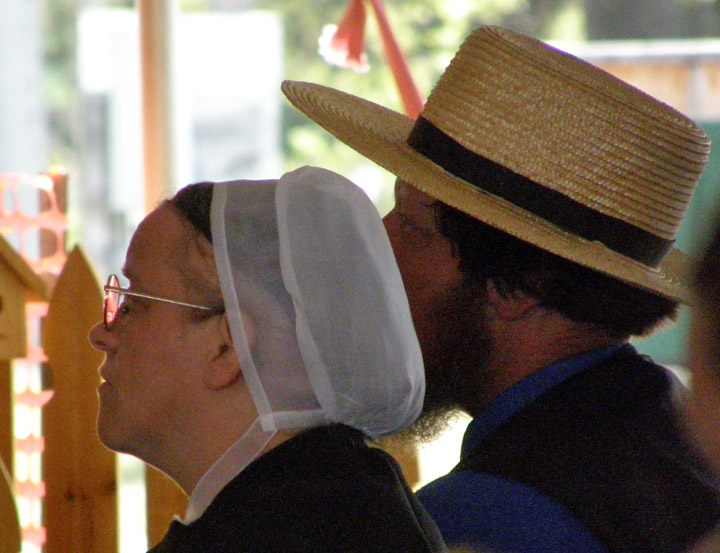 older couple
---
---