Tripoli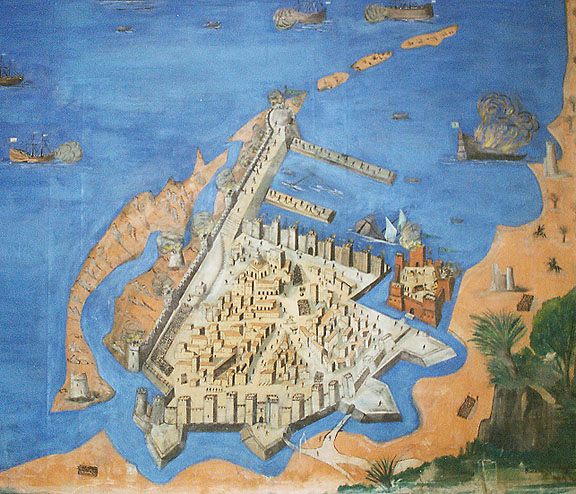 Ancient sketch of Tripoli Medina, Fortress and Harbor

Tripoli (city, Libya)

(Arabic Þarâbulus; ancient Oea), capital of Libya, on the Mediterranean Sea, in the northwestern part of the country. It is the largest city, a principal seaport, and the leading commercial and manufacturing center of Libya.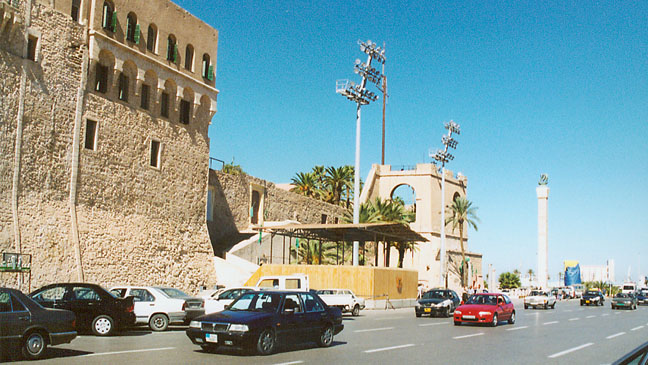 As-Saha al-Kradrah (Green Square)
balcony from which Mussolini reviewed troops during the Italian occupation
Major manufactures include processed food, textiles, clothing, construction materials, and tobacco products. Tripoli International Airport is nearby. Tripoli is the site of Alfateh University; colleges of arts and crafts, electronics, technology, and telecommunications; the National Archives, with a large collection of documents relating to the history of Tripolitania; and the Government Library.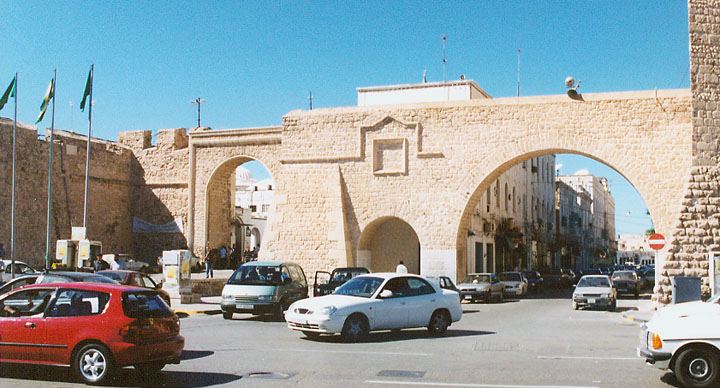 entrance to the Medina
Points of interest include the Natural History Museum; the Archaeological Museum; the Ethnographic Museum, with a collection of regional cultural artifacts; the Epigraphy Museum, containing inscriptions from the Phoenician, Roman, and Byzantine periods; the Islamic Museum; a Roman triumphal arch erected in honor of Emperor Marcus Aurelius in the 2nd century; the Karamanli and the Gurgi mosques; and a Spanish fortress dating from the 16th century.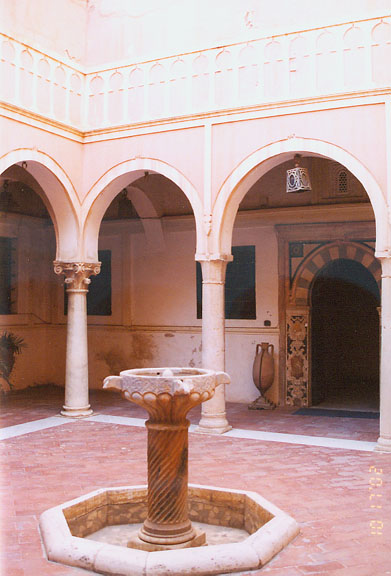 Courtyard of the Castle
(a large part of which is now the Nation Museum)
was the quarters of successive Turkish governors

Photos from the National Museum

The settlement was probably established by the Phoenicians in the 7th century BC as Oea. When Libya was granted independence in 1951, Tripoli and Benghazi became co capitals of the country; Tripoli was made the sole capital in the early 1970s. Since 1963 revenues from foreign petroleum sales have greatly contributed to the development of the city. Population 1.8 million (1996).

Text by Microsoft Encarta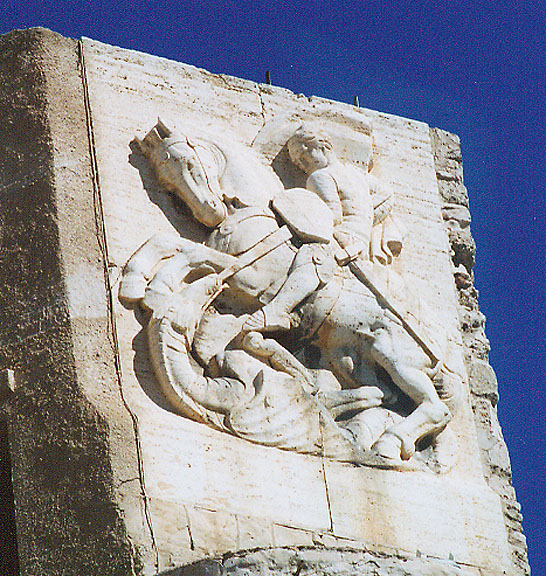 St. George guarding the Castle

Photos from the Medina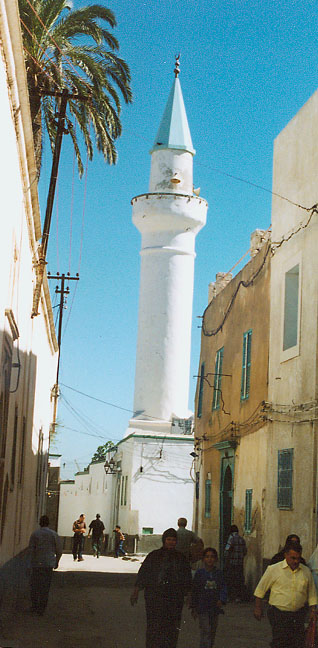 minaret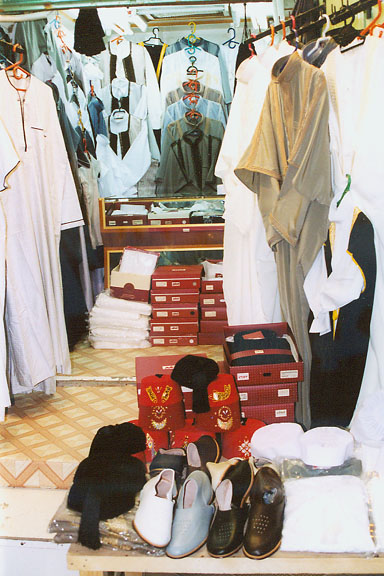 clothing shop in the souq
(the low prices for clothing here in the souqs give rise to many people
carrying bundles of clothing across the border to Tunisia)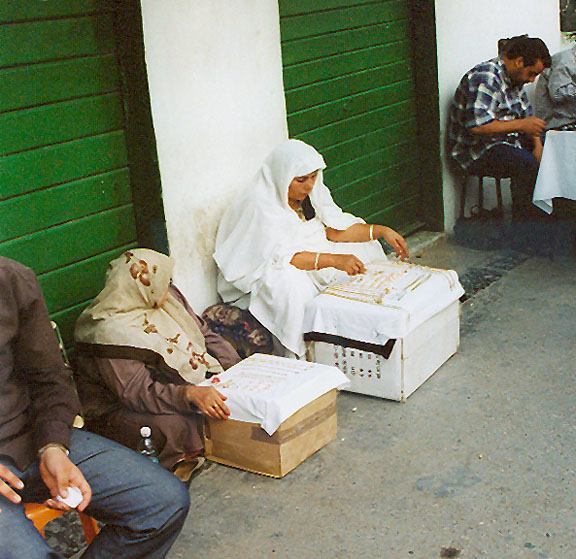 women selling jewelry in the
"impromptu souq"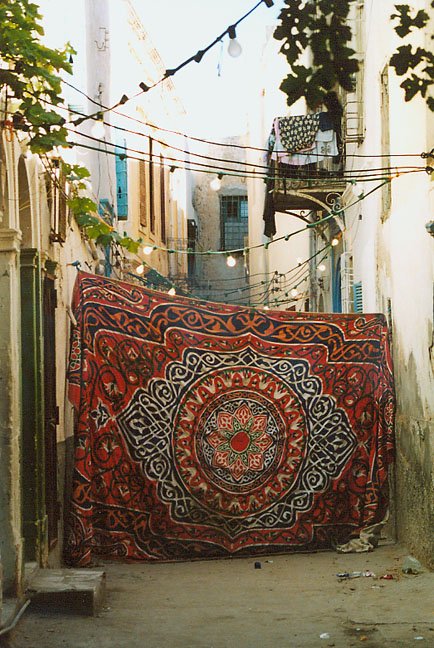 carpet hanging to close off street for private family celebration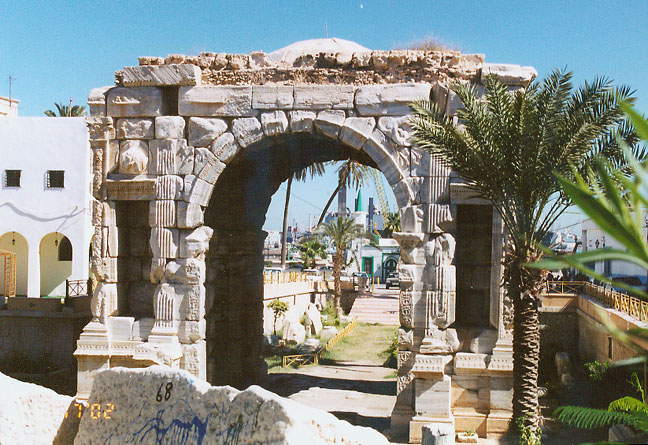 Arch of Marcus Aurilius
AD 163-164

Mosque of Mustafa Gurji Pasha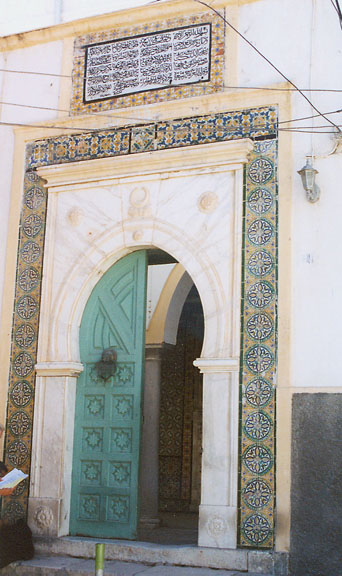 entrance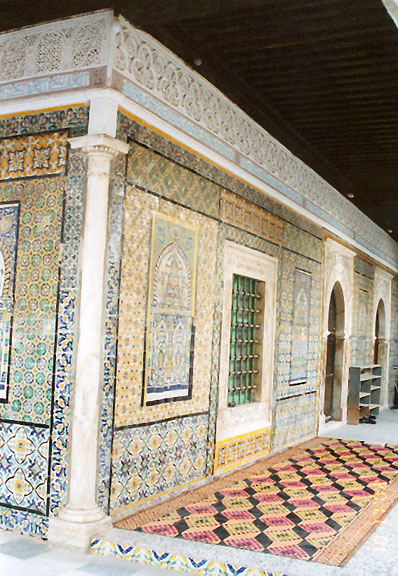 outer chamber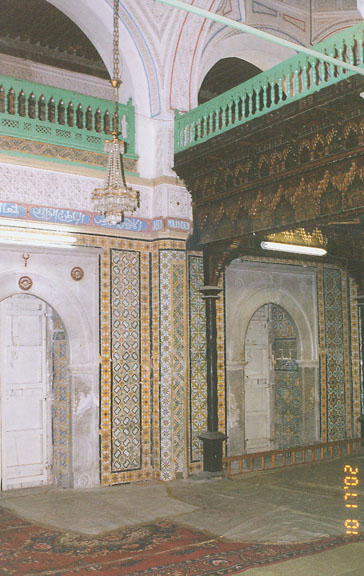 balcony for female worshipers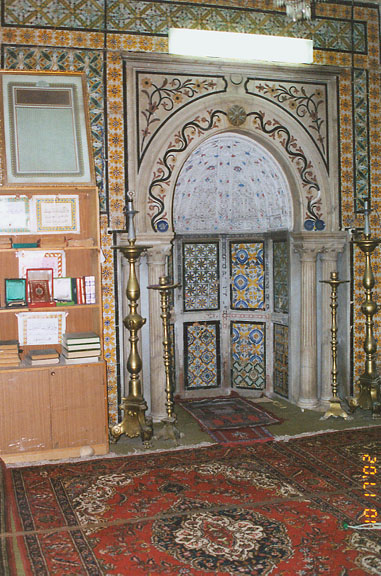 mihrab
(niche facing Mecca)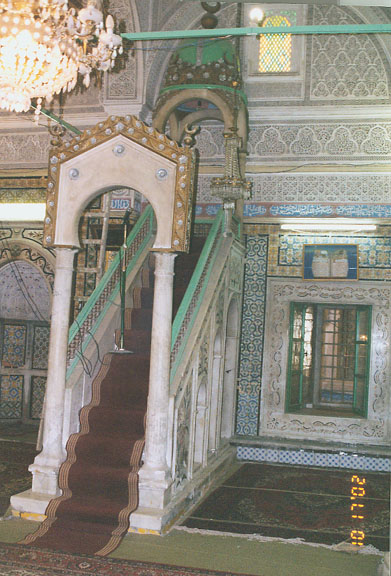 minbar
(from which instruction is given during Friday prayers)

The tomb of Mustapha Gurgi (a Tripoli Naval Captain) and his family
are in the antechamber seen through the window.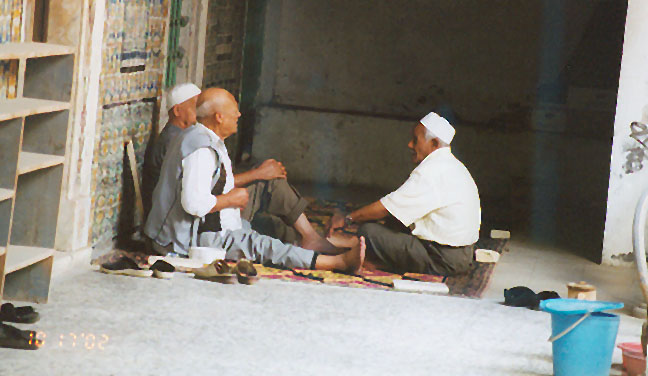 men between prayers