Lake Luzern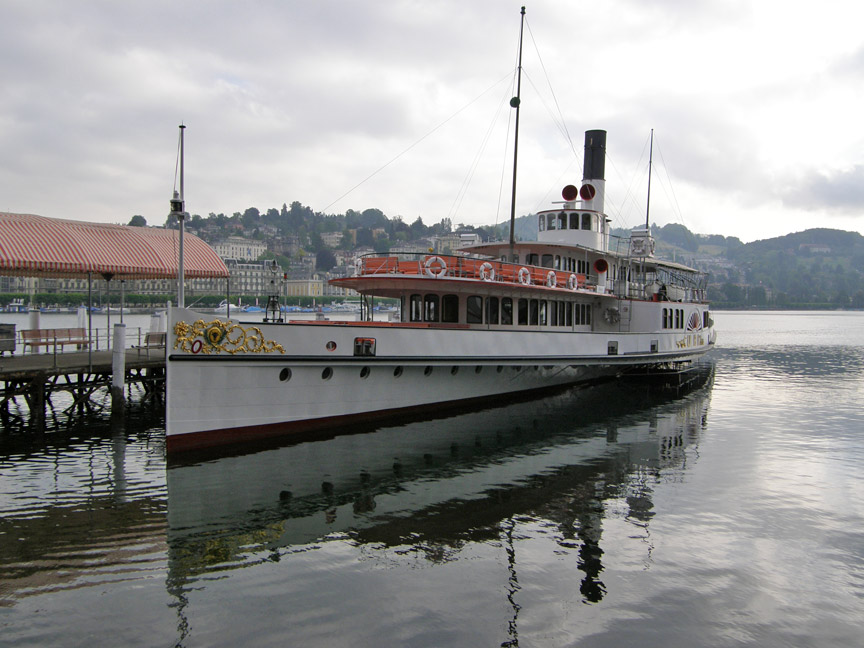 lake steamer
Lake Lucerne (German: Vierwaldstättersee, lit. "Lake of the Four Forest Cantons") is a lake in central Switzerland, the fourth largest in the country. It lies approximately at co-ordinates 47°01′10″N, 8°24′04″E.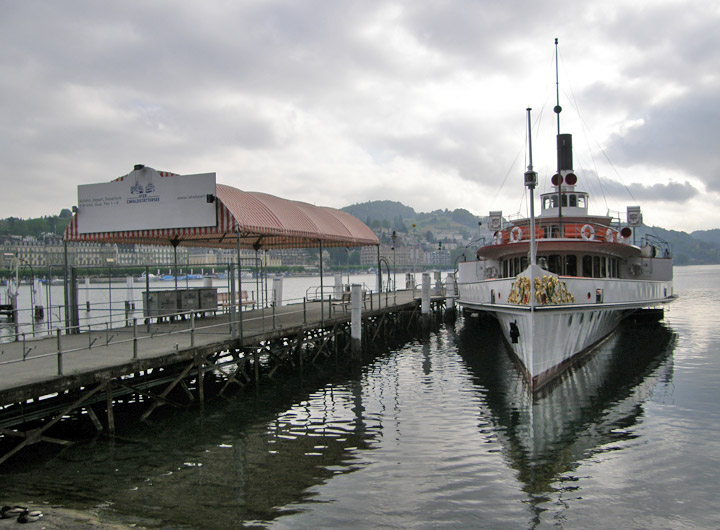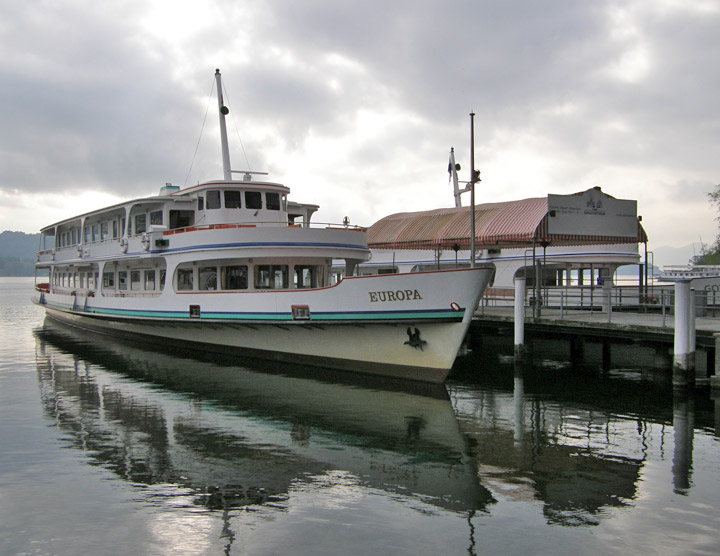 at the dock in Luzern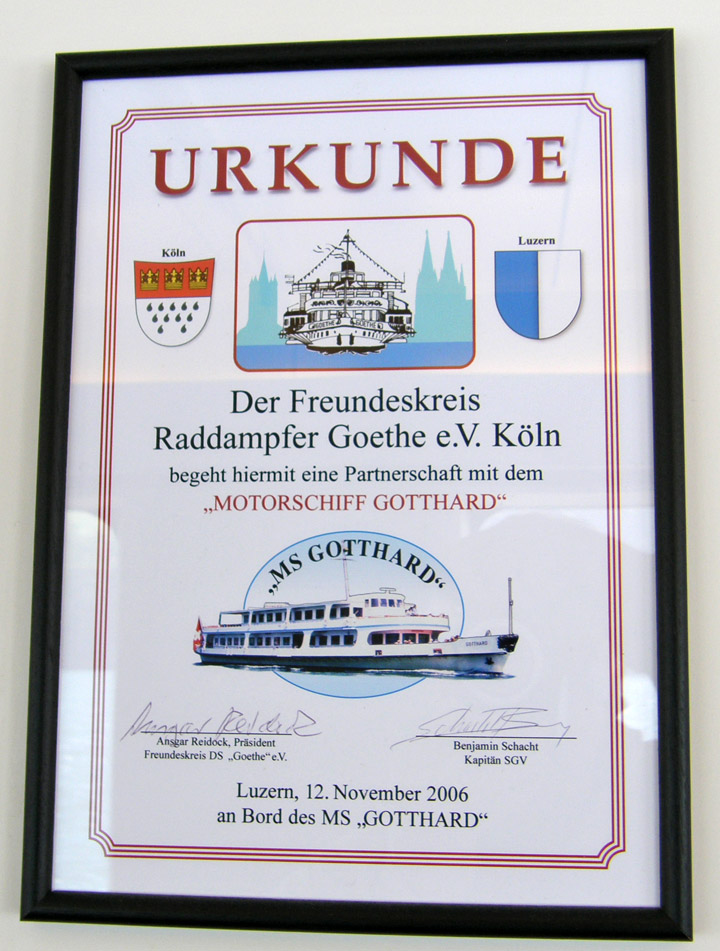 The lake is a complicated shape, with bends and arms reaching from the city of Lucerne into the mountains. It has a total area of 114 km² (44 sq mi), an elevation of 434 m (1424 ft), and a maximum depth of 214 m (702 ft). Its volume is 11.8 km³. Much of the shoreline rises steeply into mountains up to 1500 m above the lake, resulting in many picturesque views including those of Mount Riggi and Mount Pilatus.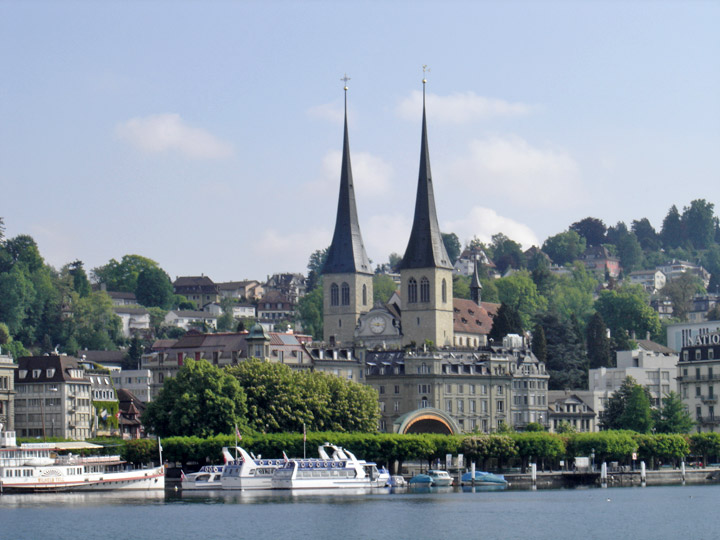 spires of the Hofkirche, Luzern
It borders on the three original Swiss cantons of Uri, Schwyz, and Unterwalden (which today is divided into the Cantons of Obwalden and Nidwalden), as well as the canton of Lucerne, thus the name. Many of the oldest communities of Switzerland are along the shore, including Küssnacht, Weggis, Vitznau, Gersau, Brunnen, Altdorf, Buochs, and Treib. In addition, the meadow of the Rütli, traditional site of the founding of the Swiss Confederation, is on the southeast shore of the lake.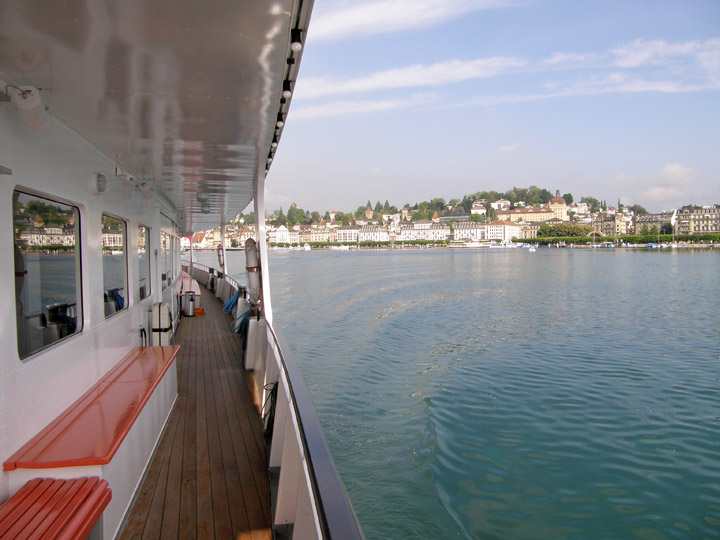 on the lake
The Reuss River enters the lake at Flüelen (in the canton of Uri, the part called Urnersee) and exits at Lucerne. The lake also receives the Muota (at Brunnen) Engelberger Aa (at Buochs), the Sarner Aa (at Stansstad).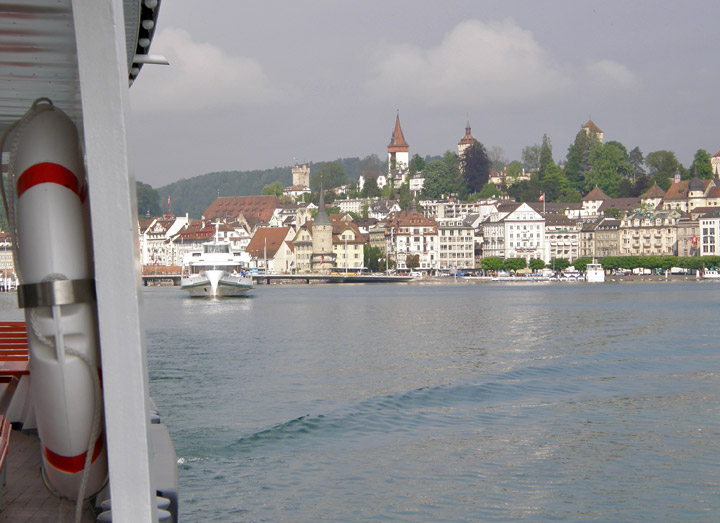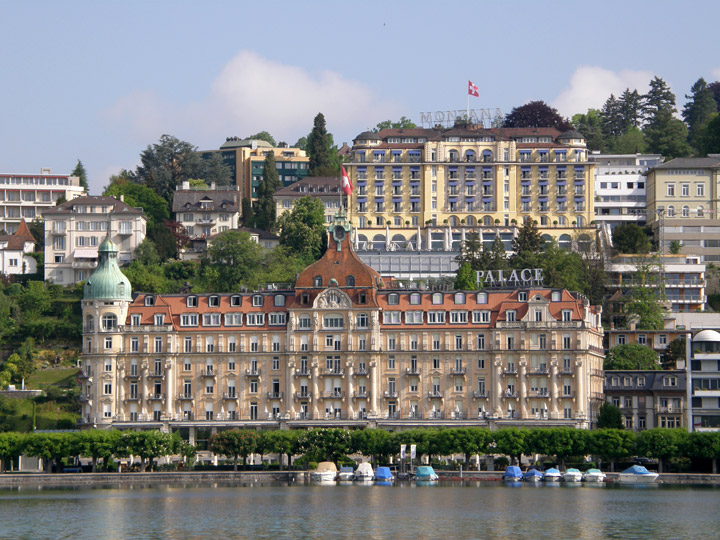 Palace Hotel
It is possible to circumnavigate the lake by road, though the route is slow, twisted, and goes through tunnels part of the way. Dozens of steamers ply between the different towns on the lake. It is a popular tourist destination, both for native Swiss and foreigners, and there are many hotels and resorts along the shores.
Text from Wikipedia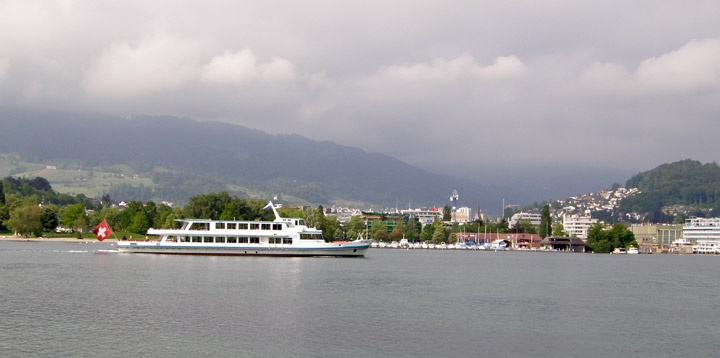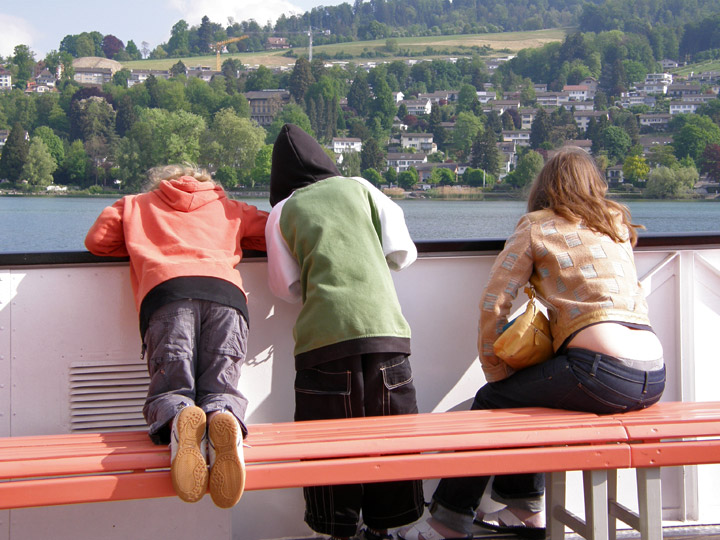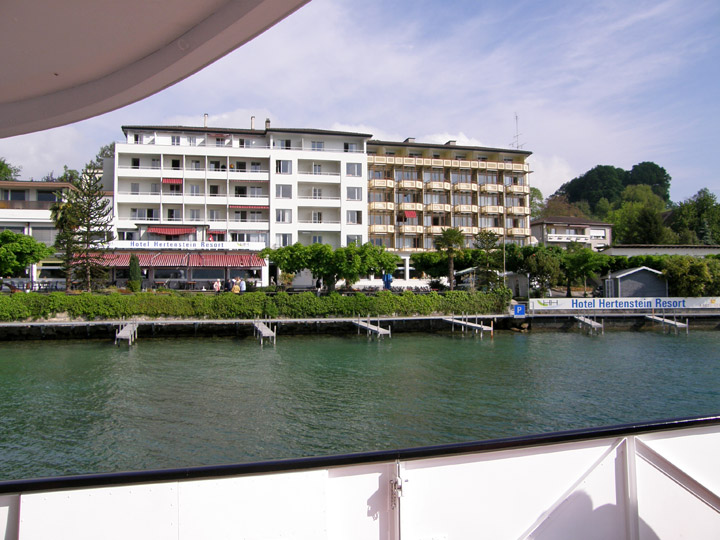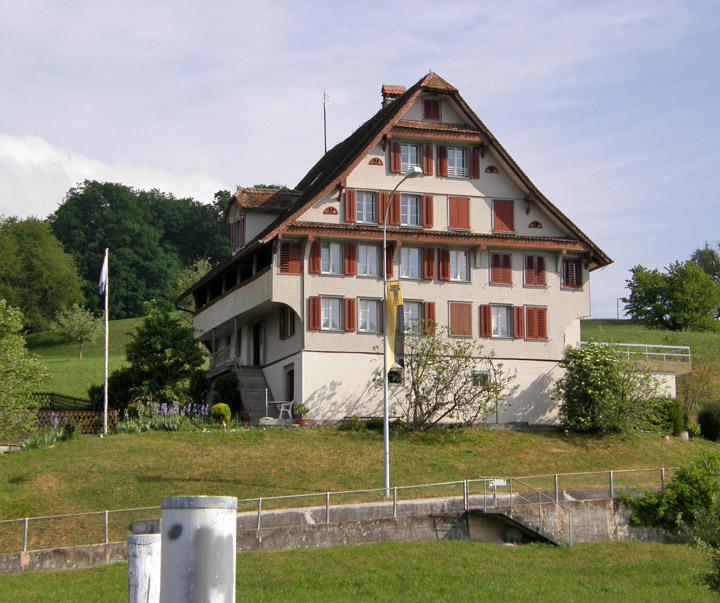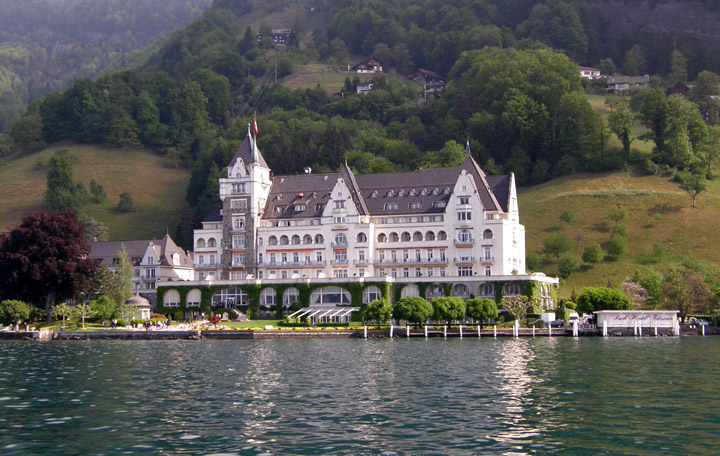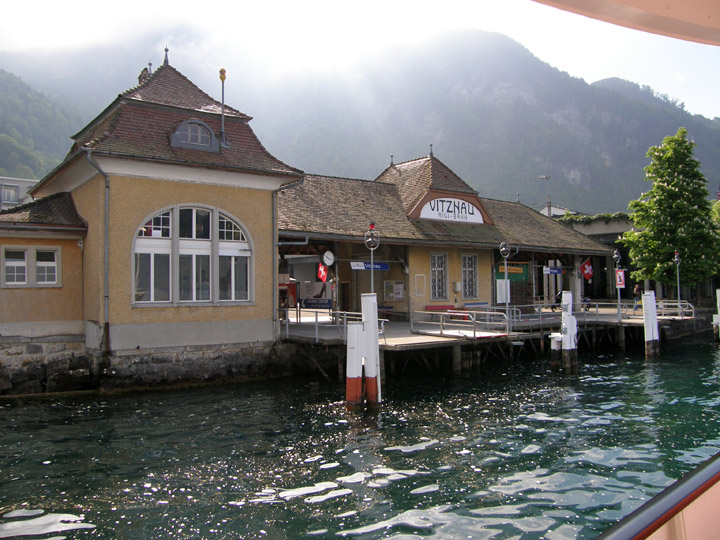 approaching Witznau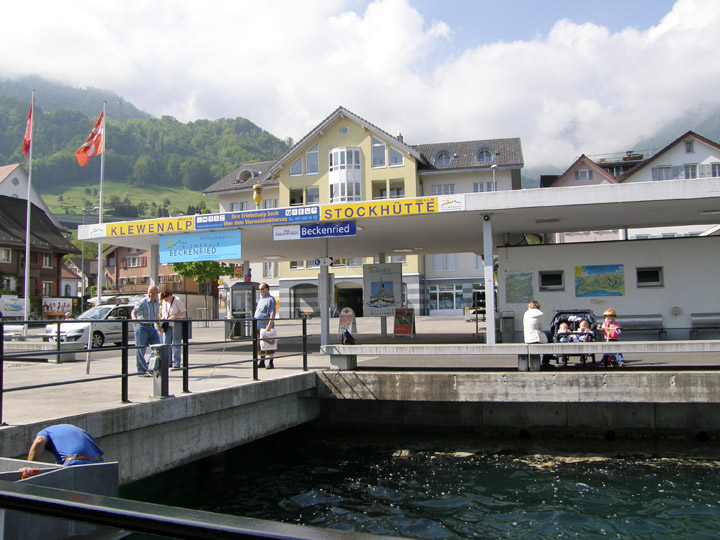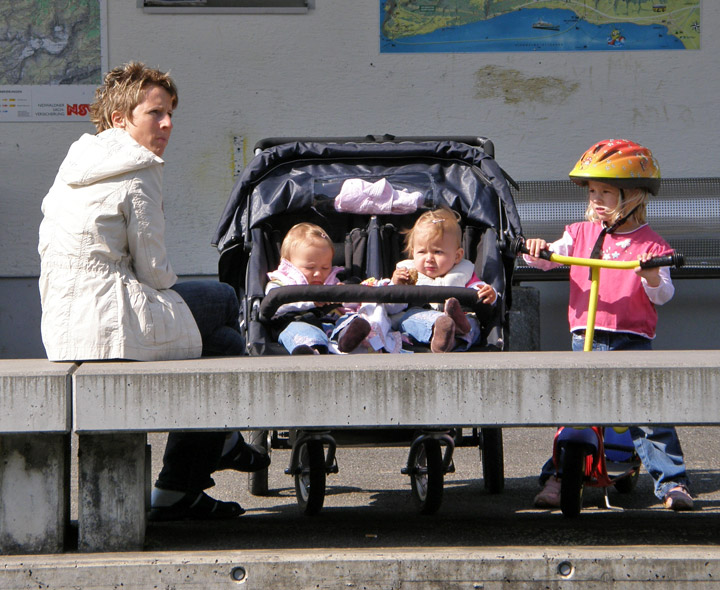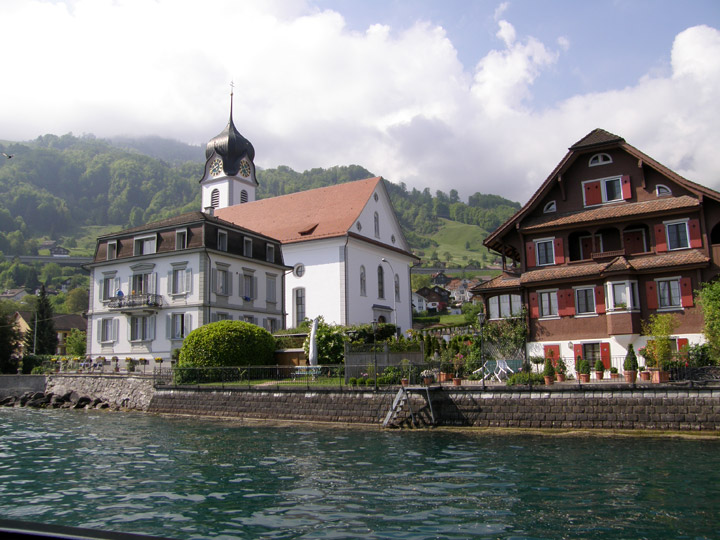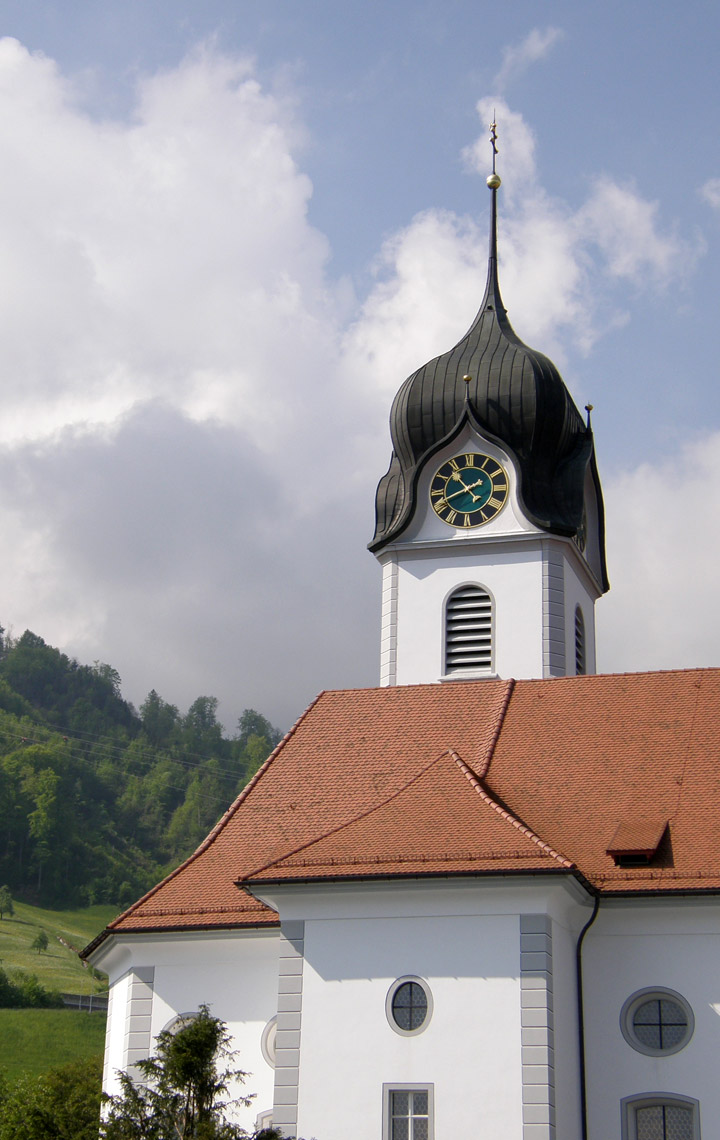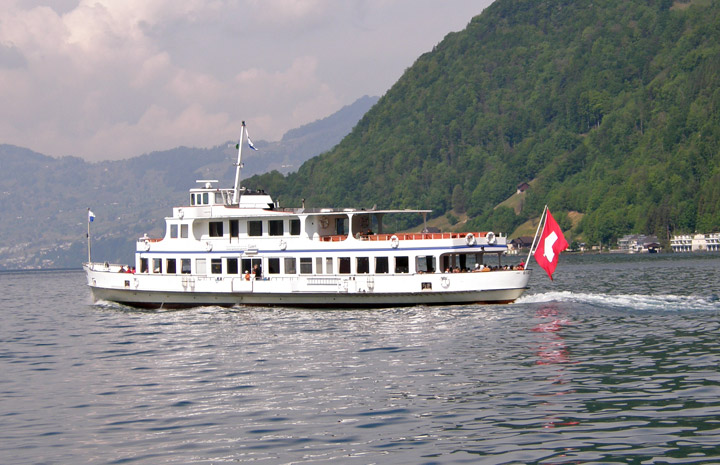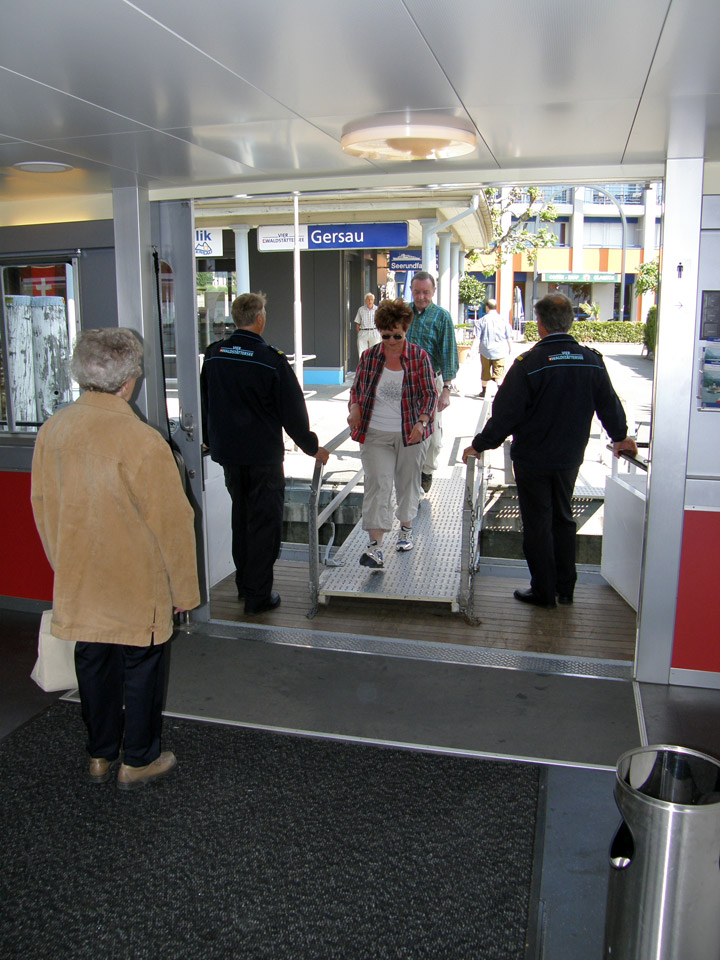 coming aboard at Gersau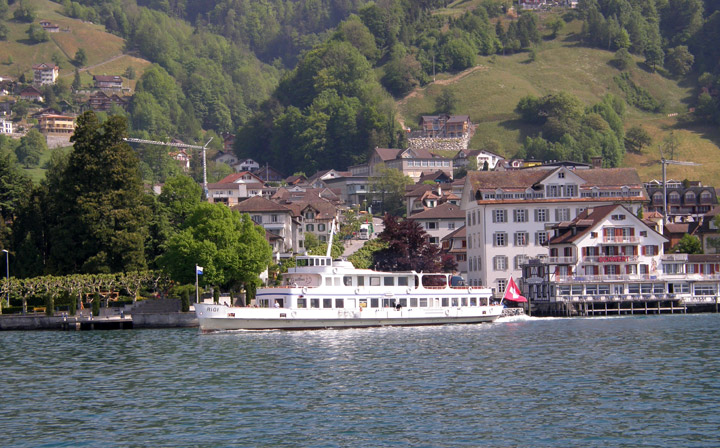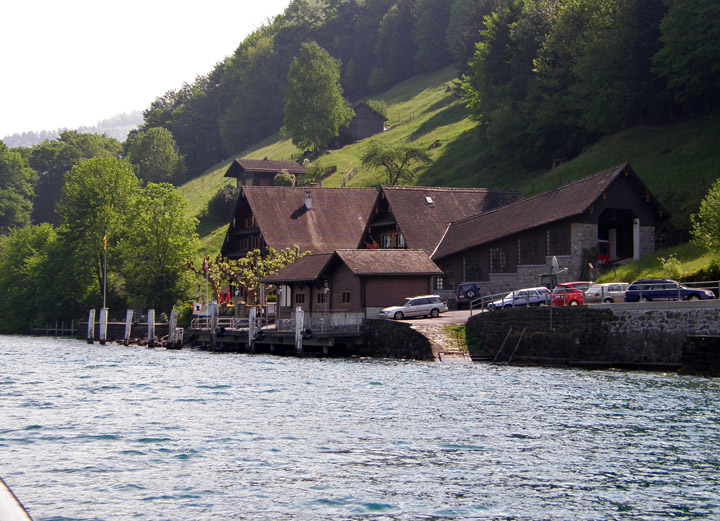 Treib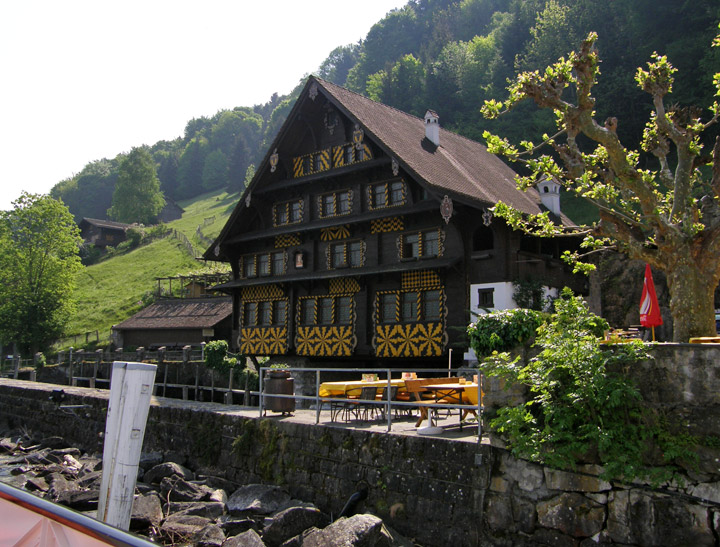 a conference center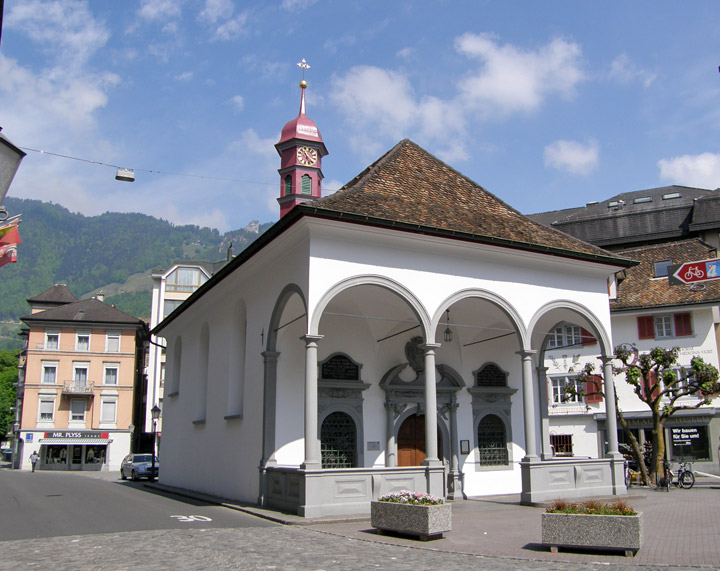 at Brunnen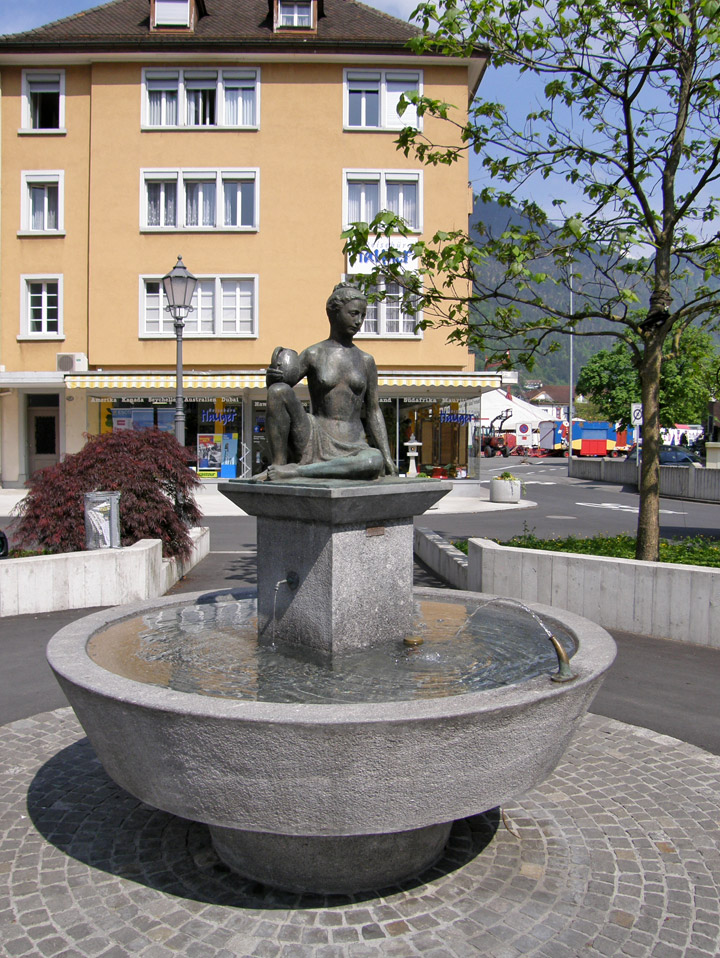 fountain at Brunnen
---
---