Savai'i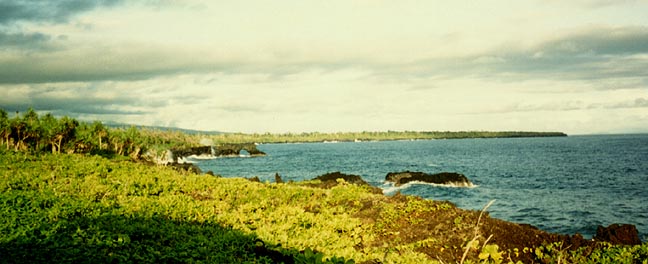 the coast line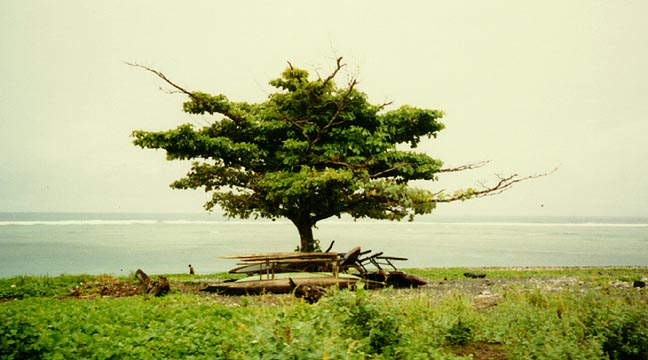 tree with native boats
Savai'i, island of Samoa (formerly Western Samoa), in the southwestern Pacific Ocean. The largest and westernmost of the nation's islands, it has an area of 1,700 sq km (660 sq mi). Savai'i is a mountainous island of volcanic origin, with coasts surrounded by coral reefs.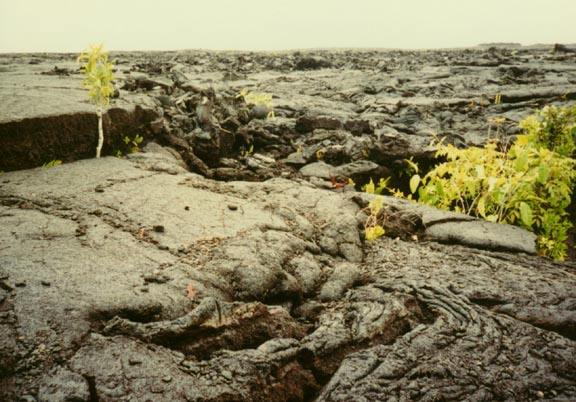 lava flow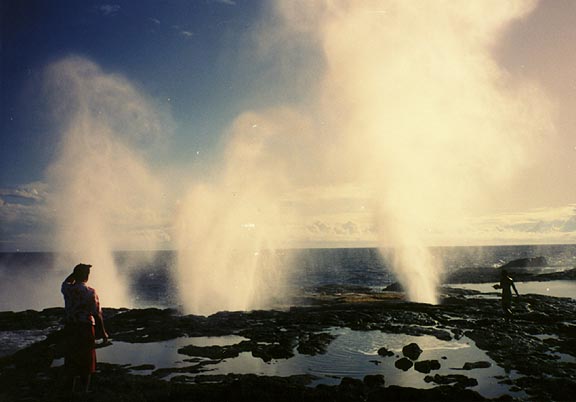 blowholes along the coast
The peaks of the island's interior rise to a maximum elevation of 1,857 m (6,094 ft) and have been inactive since the early 20th century. Agricultural products include coconuts, bananas, cacao, and coffee. Population (1991) 45,050.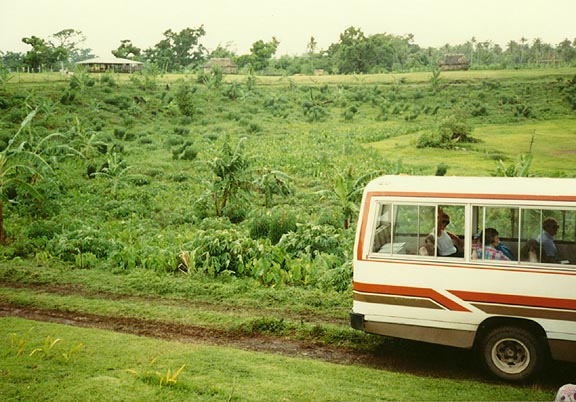 tour of the island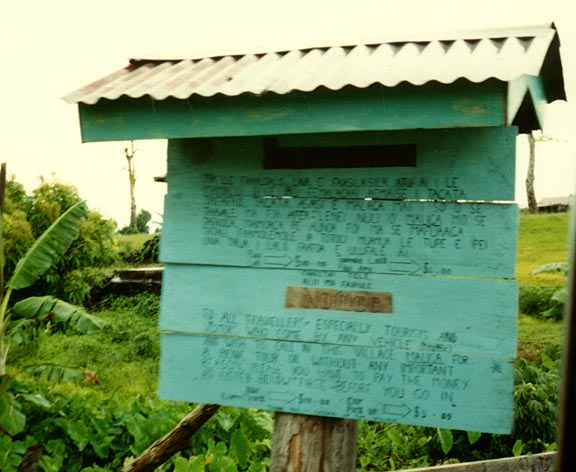 tourists pay before entering the village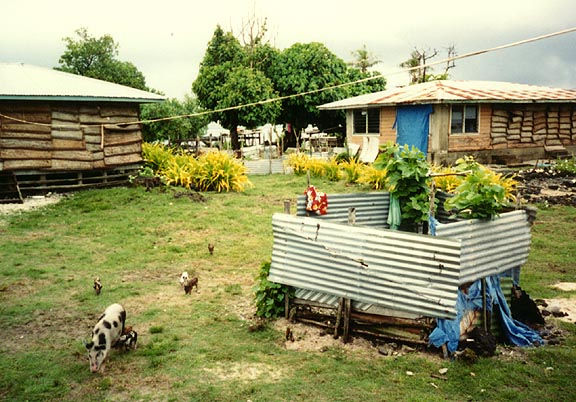 the village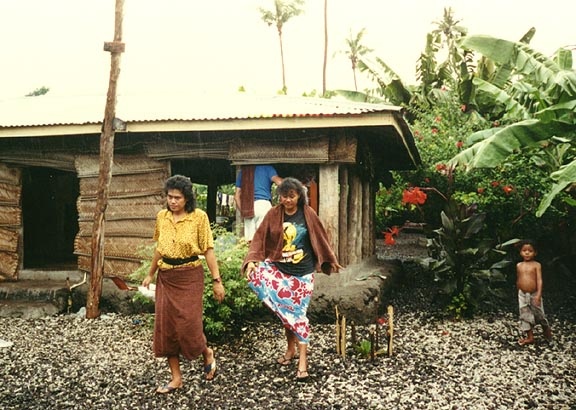 residents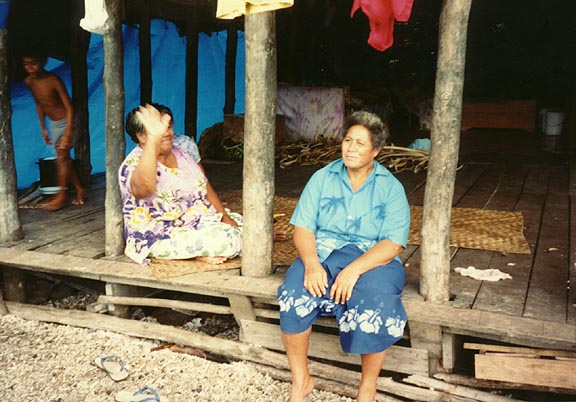 approaching a house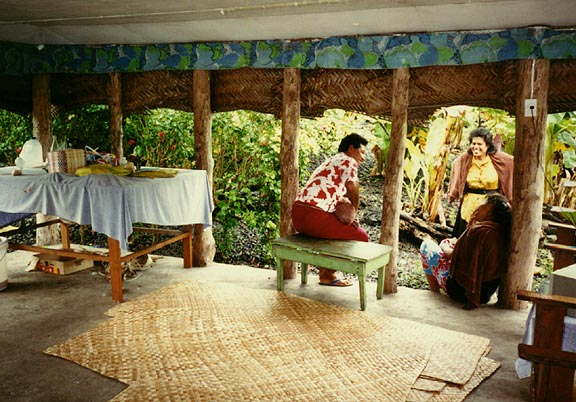 the interior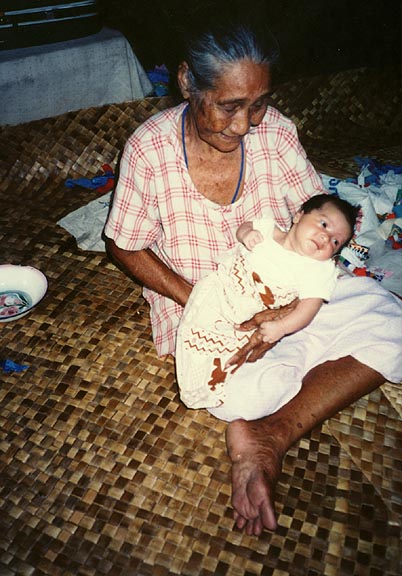 grandmother and baby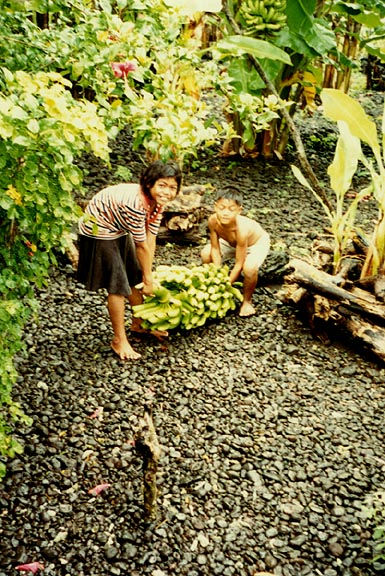 children bringing bananas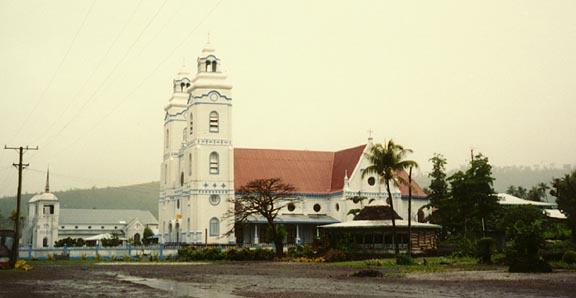 the church
(99 % Christians)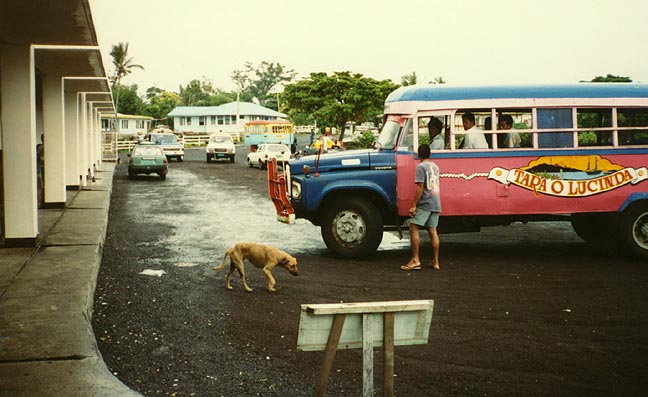 bus at the ferry terminal