Apia
Western Samoa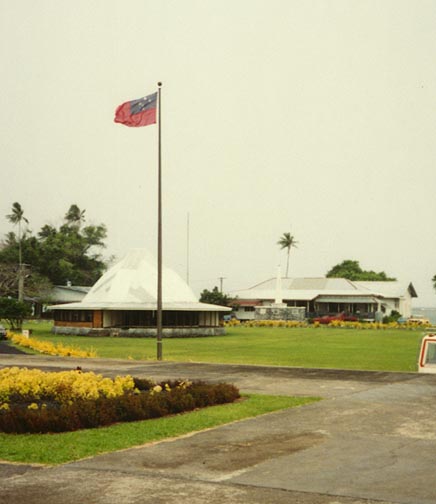 government buildings

Apia

, town and capital of Samoa (formerly Western Samoa), on the northern shore of Upolu Island, in the South Pacific Ocean. It is the country's chief port and economic center; exports include copra (dried coconut meat), bananas, cacao, and coffee.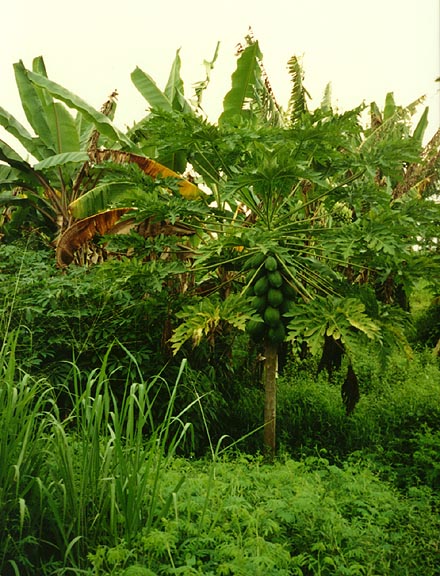 tropical fruit
An international airport is located near Apia, at Faleolo. The island is also linked by boat with Pago Pago, the capital of American Samoa. Vailima, the former home of the Scottish writer Robert Louis Stevenson, and Stevenson's gravesite are notable landmarks. Apia is the site of the National University of Samoa (founded in 1988) and the University of the South Pacific School of Agriculture (1977).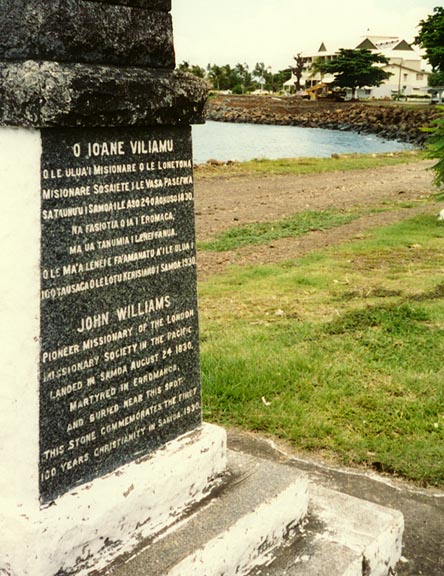 marker to Pioneer Missionary, John Williams

Apia was a small village until European missionaries and traders arrived in the 1830s. It grew quickly as a European-style port for the Pacific island trade. From 1899 to 1914 it was the capital of the German dependency of Western Samoa. After the defeat of Germany in World War I (1914-1918), New Zealand administered the dependency from Apia, first under a League of Nations mandate (1920-1946) and then as a United Nations Trust Territory (1947-1962). Apia continued as the capital when Samoa achieved independence in 1962. Population (1991) 34,126.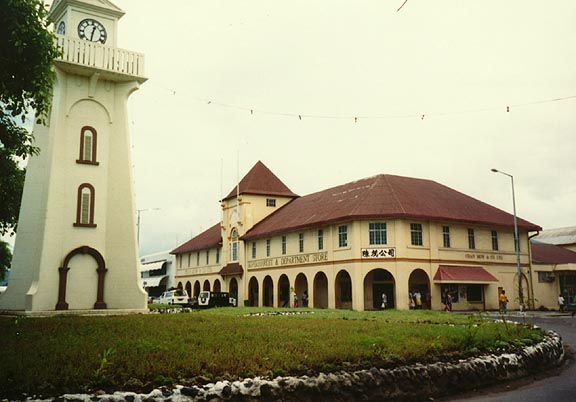 town center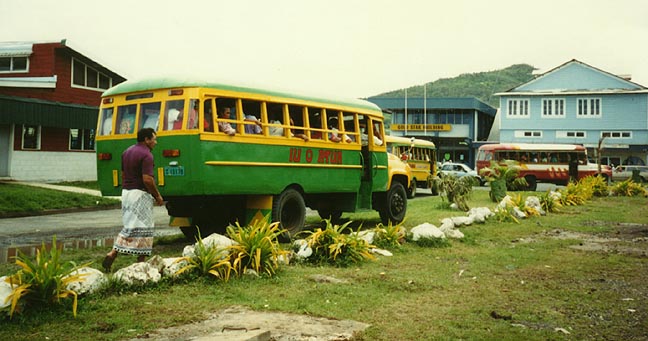 local transportation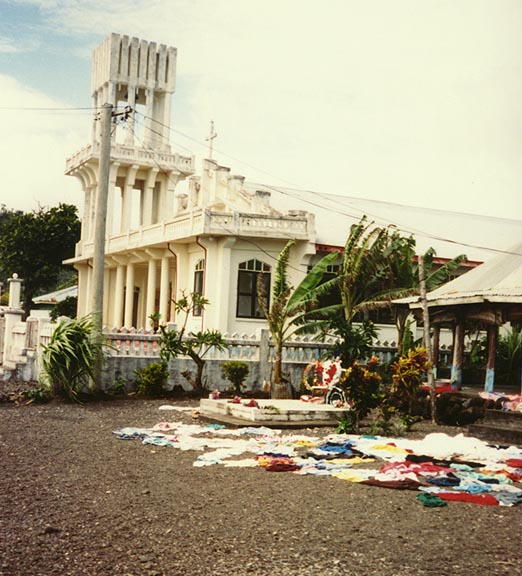 next to the church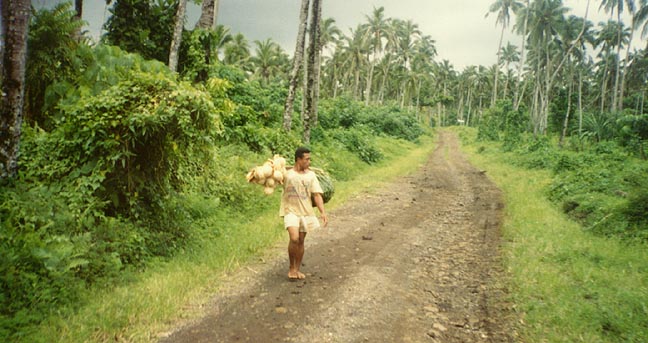 bring produce to market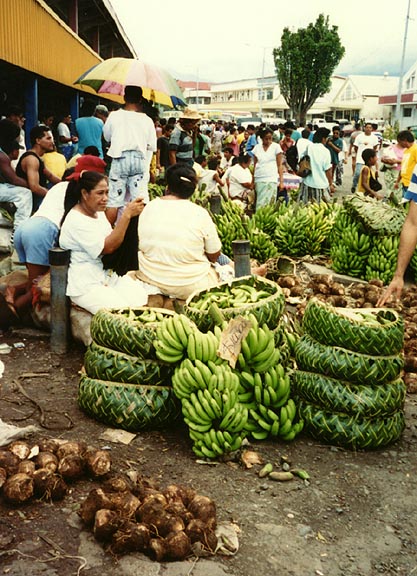 market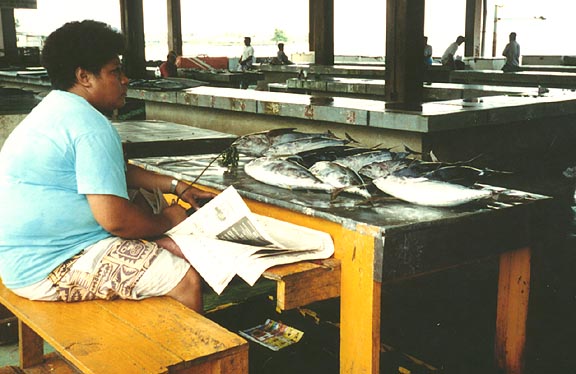 fresh fish in the market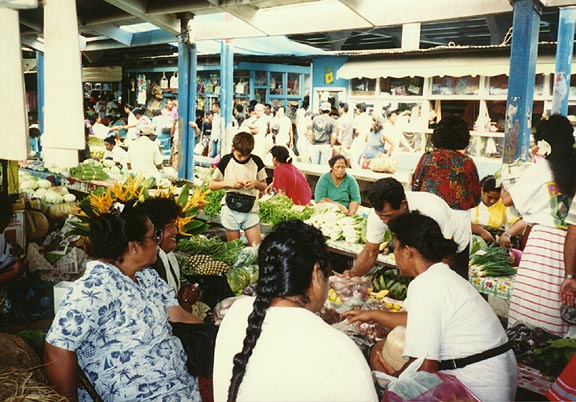 family gathering at the market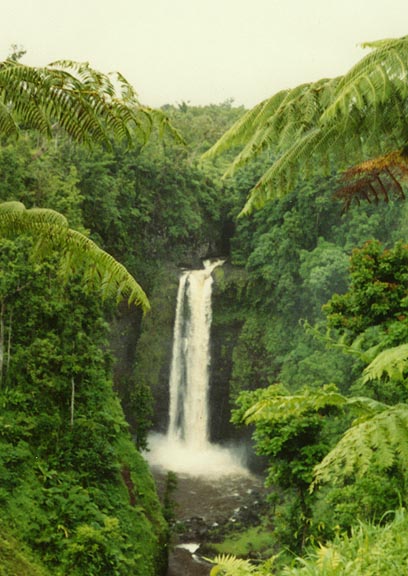 falls inland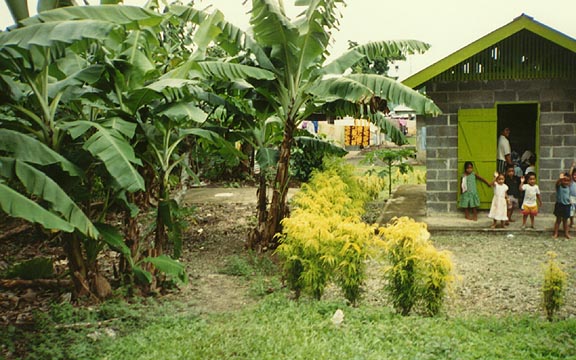 day care?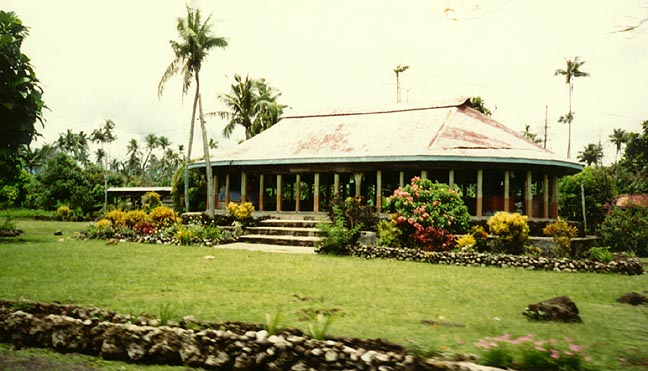 typical open platform house